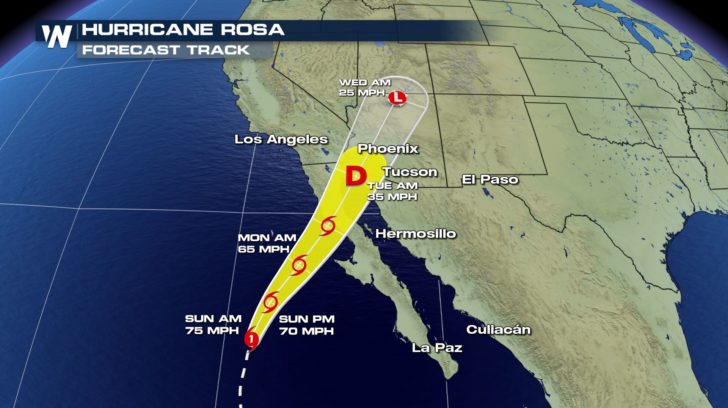 Rosa is currently out in the eastern Pacific and tracking towards the southwest. Rain is looking to start up during the afternoon, today.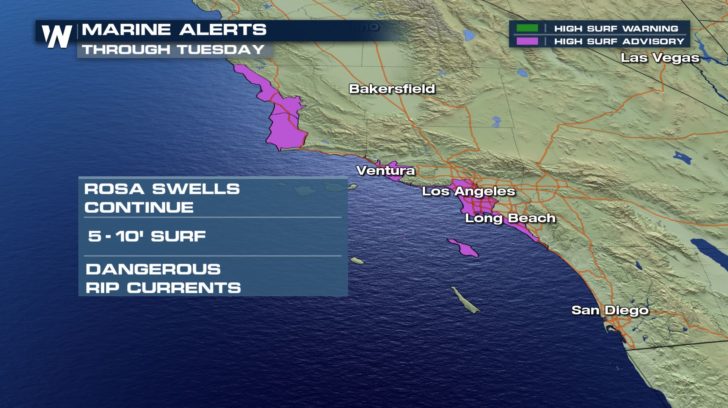 As Rosa approaches the Baja California Peninsula, waves will start to pick up for the coast of California. High surf advisories are in effect until Tuesday, and expect surf to be around 5-10 feet. Dangerous rip currents will also be possible. Make sure to be careful at the beaches, and never turn your back on the waves.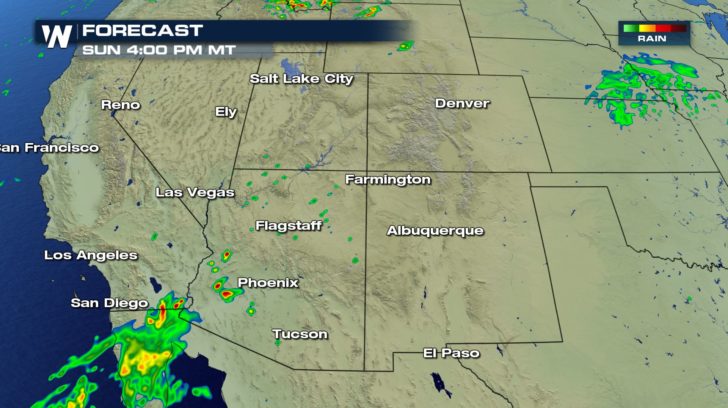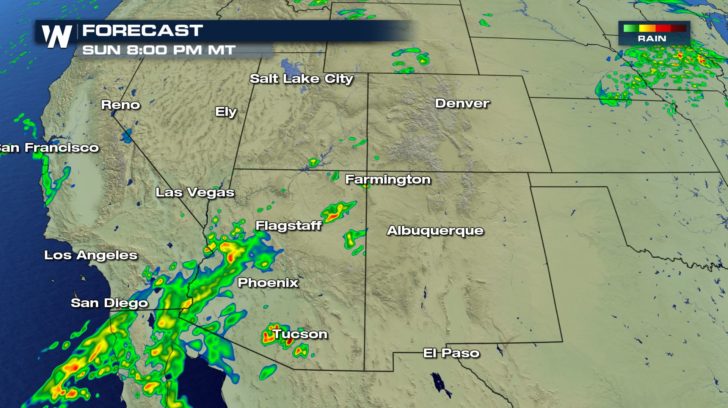 After the rain starts up around 3 PM, rain is looking to continue all day and will last overnight.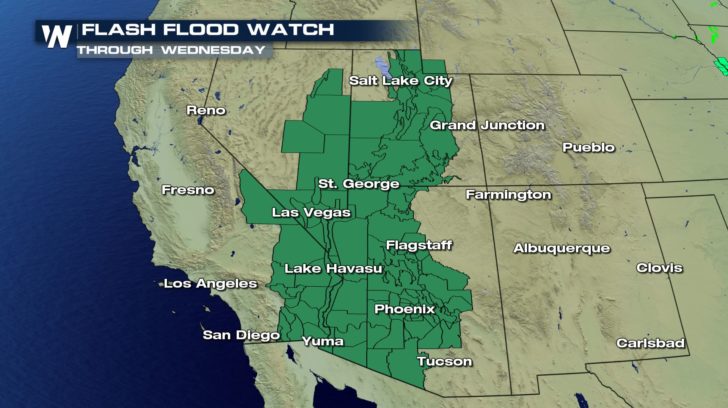 With a heavy amount of rain happening over a short period of time, flooding will be a concern over the next few days. Flash flood watches are in effect until Wednesday.