ABOVE: Check out the large hail that fell Tuesday evening in South Carolina! We saw numerous reports of hail over 1" in diameter. Threats include large hail up to 2" in diameter and scattered damaging winds up to 65 mph.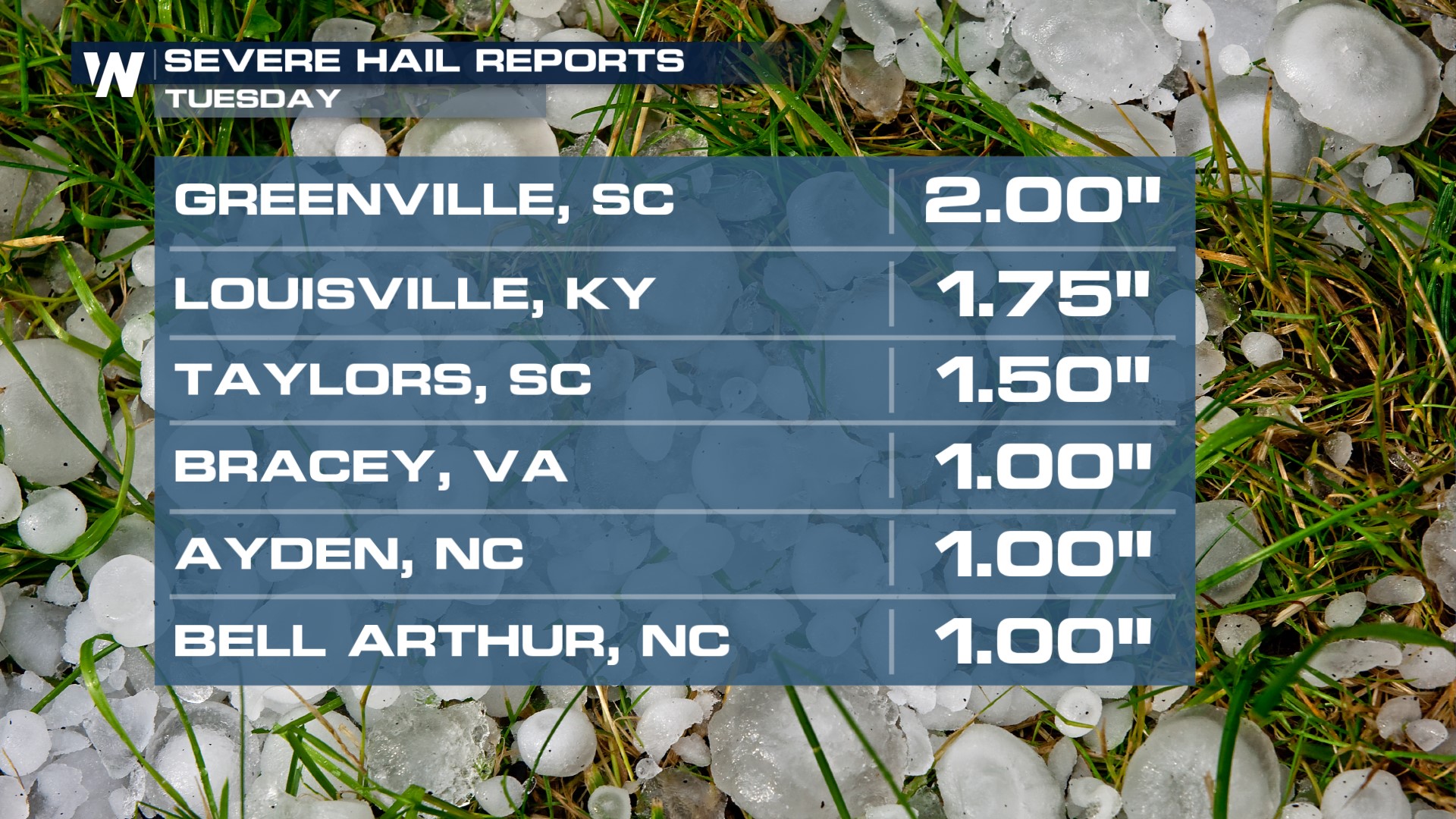 The Storm Prediction Center maintains a slight risk for severe thunderstorms through Tuesday night.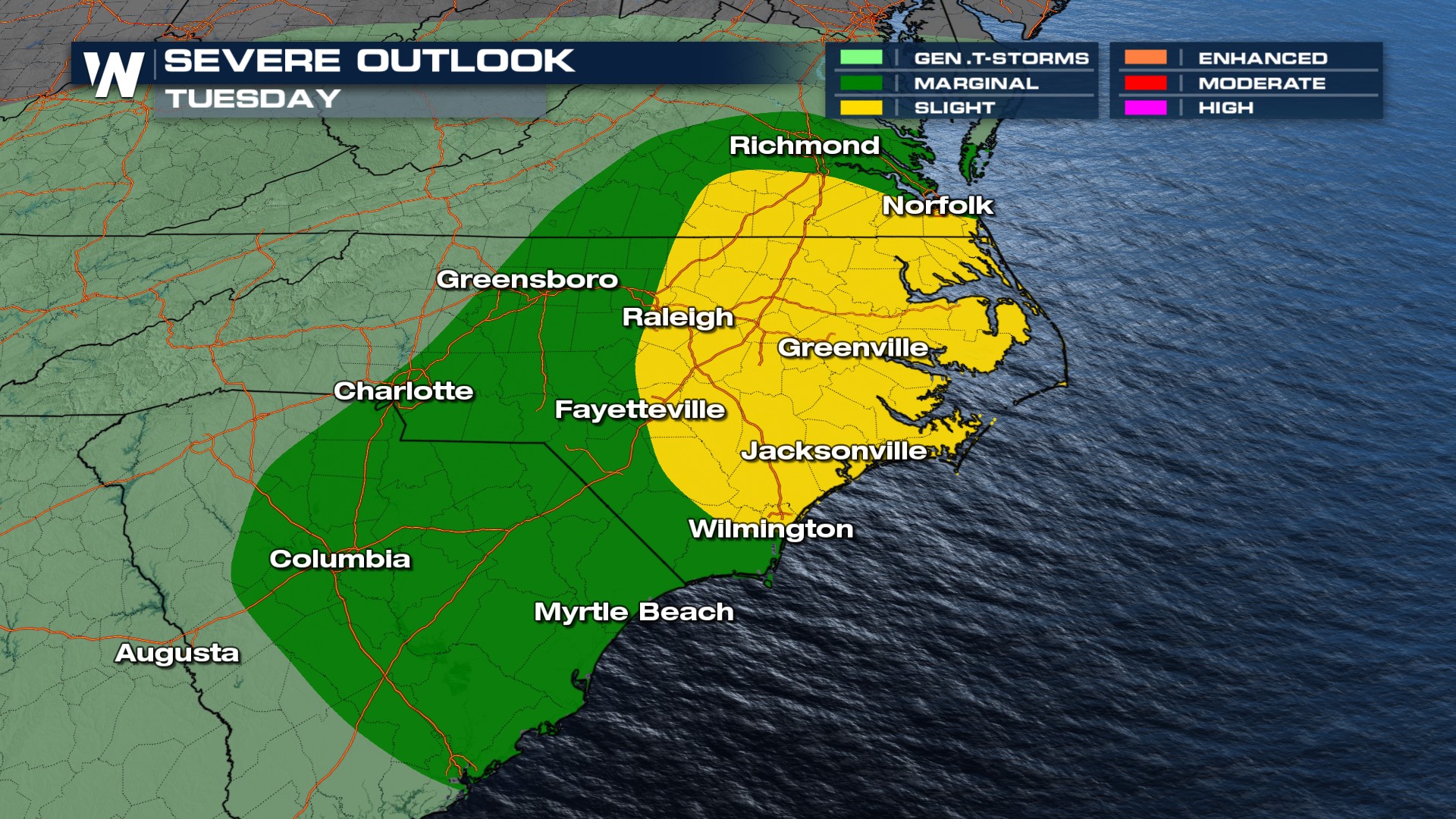 After the front swings through, the heat will be knocked down a bit!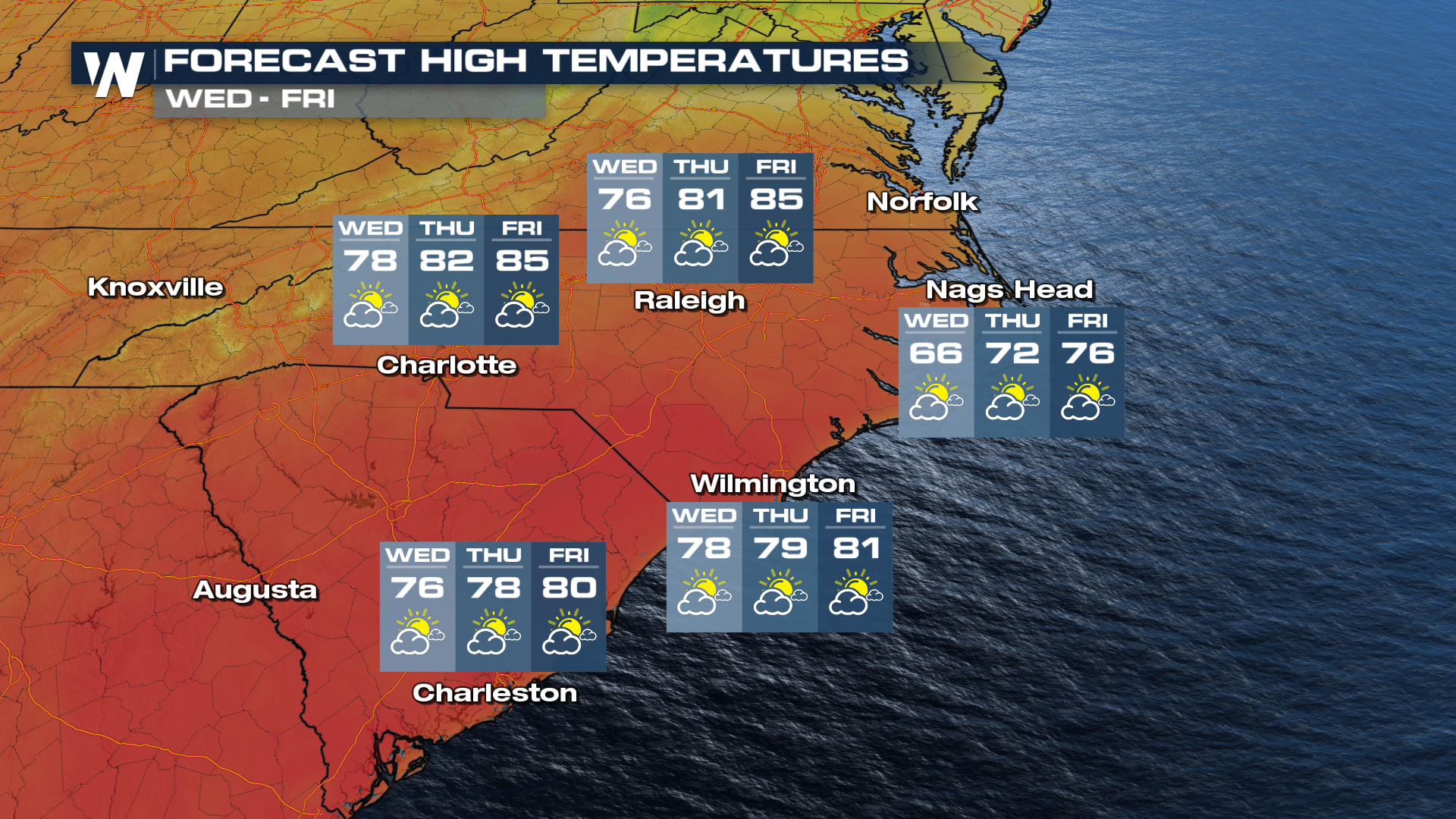 For the latest forecast for Carolinas, tune-in to the Eastern Regional forecast at :10 past. Also, watch the forecast on demand anytime with the WeatherNation app.