Another atmospheric river is taking aim at the Pacific Northwest to start the week with another round of heavy precipitation. The plume of moisture and energy will result in a lot of rain, snow and wind. Let's dive into the winter weather alerts that are in effect for the incoming winter weather system.
Winter weather alerts are in effect for snow and wind gusts up to 50 to 70 miles per hour, which will result in blowing and drifting snow. Blizzard warnings have been issued for the northern Rocky Mountain Front in Montana.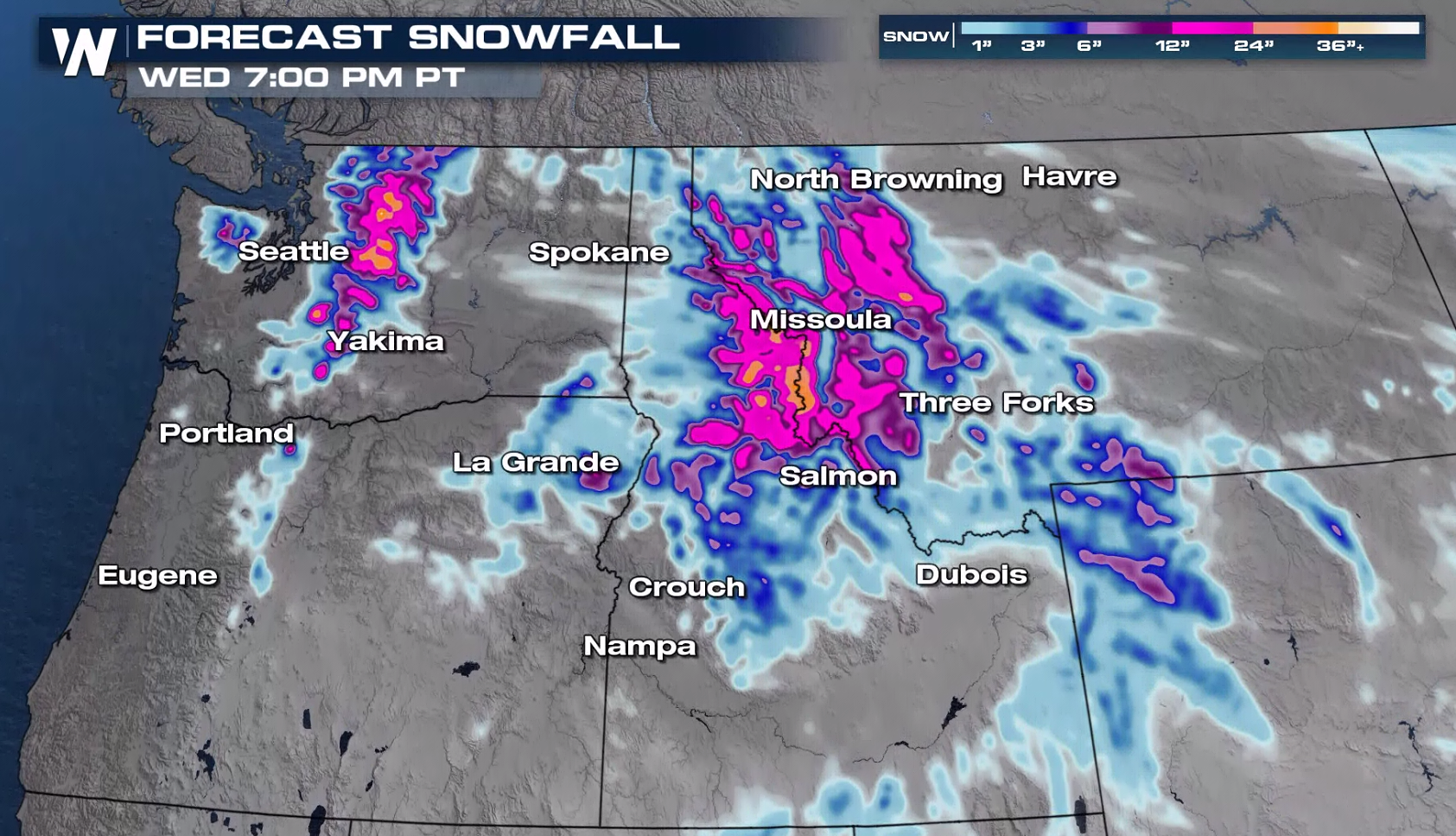 Snowfall through Wednesday night will be high across the higher elevations of Washington, Idaho, Montana and Wyoming where 12-24" of snow will be likely.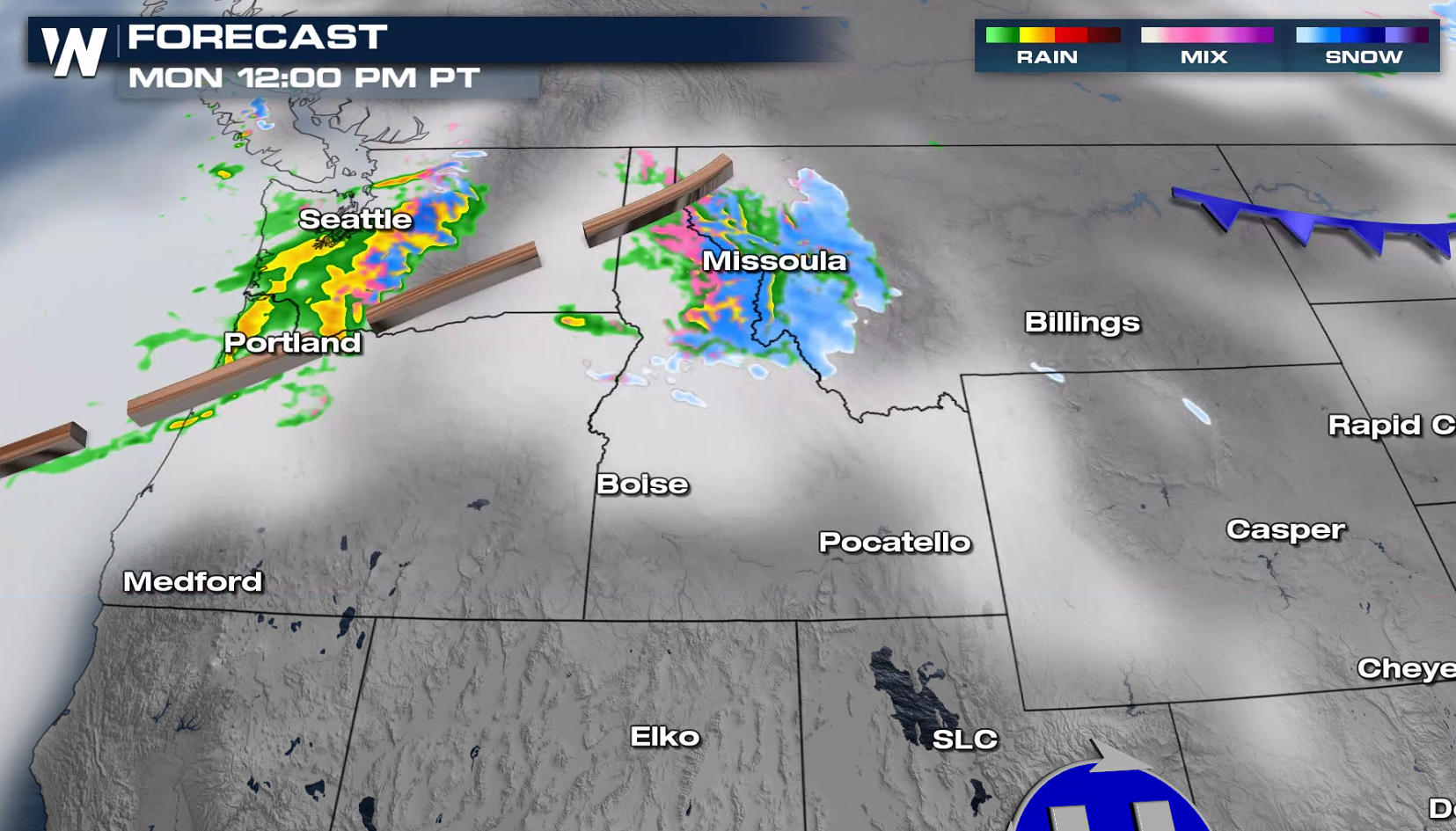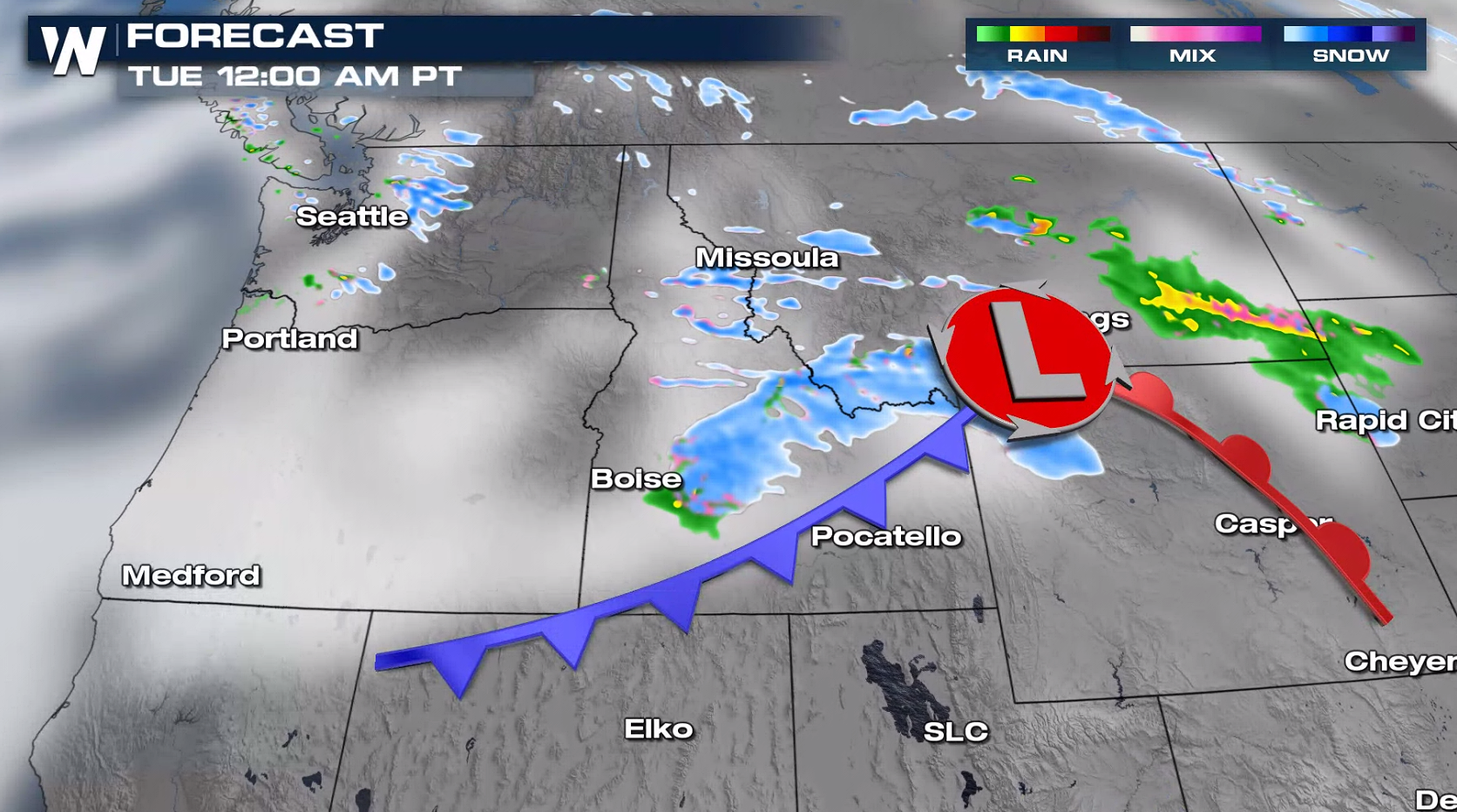 A system will move through the Northwest today (Monday), bringing snowfall from the Wasatch to the Cascades. Some heavy accumulations are possible and the wind will be strong as well.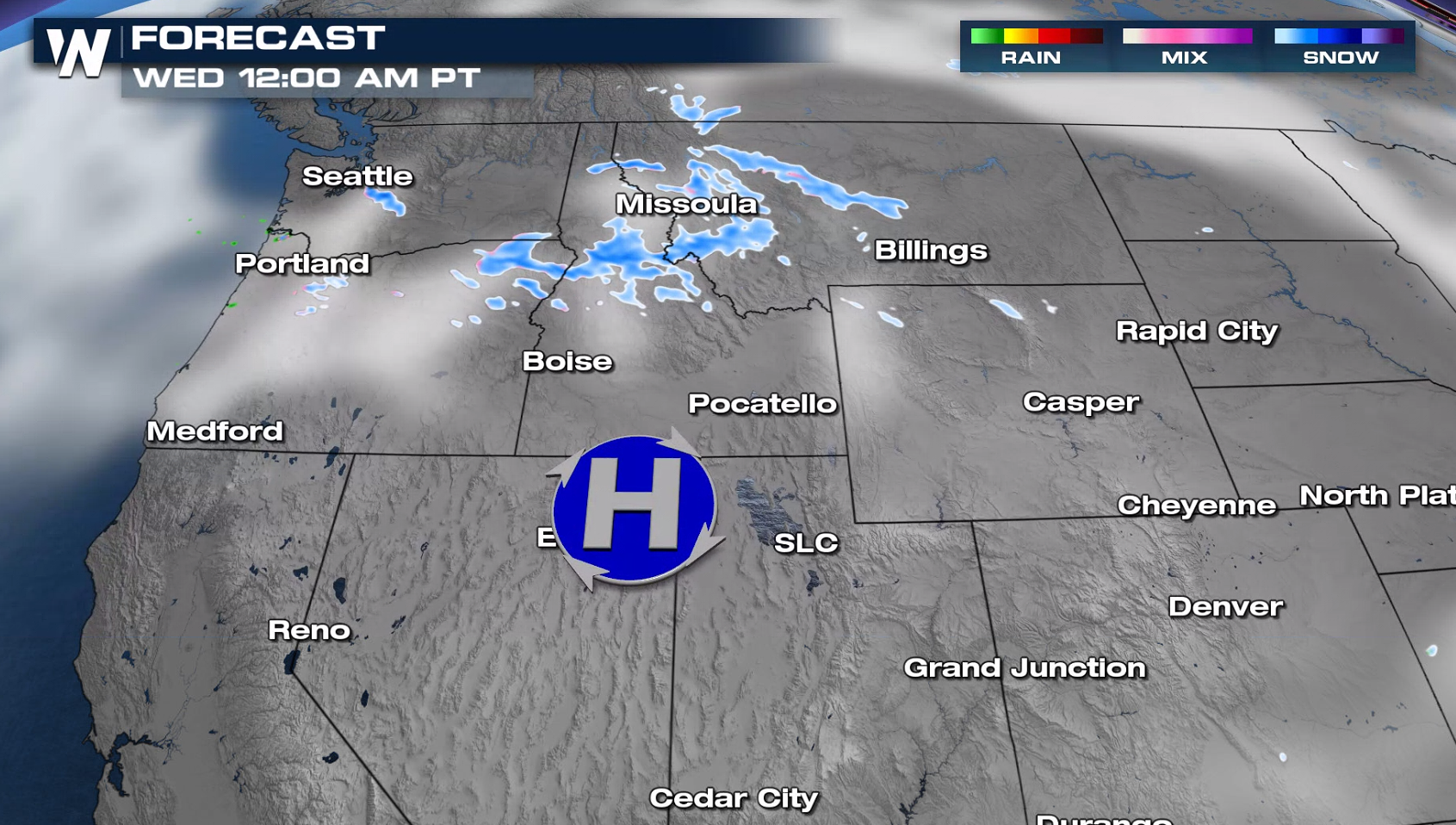 Lighter snowfall is expected on Tuesday and Wednesday with weak energy aloft. A new system will approach the Pacific Northwest Thursday, bringing another round of rain and snow.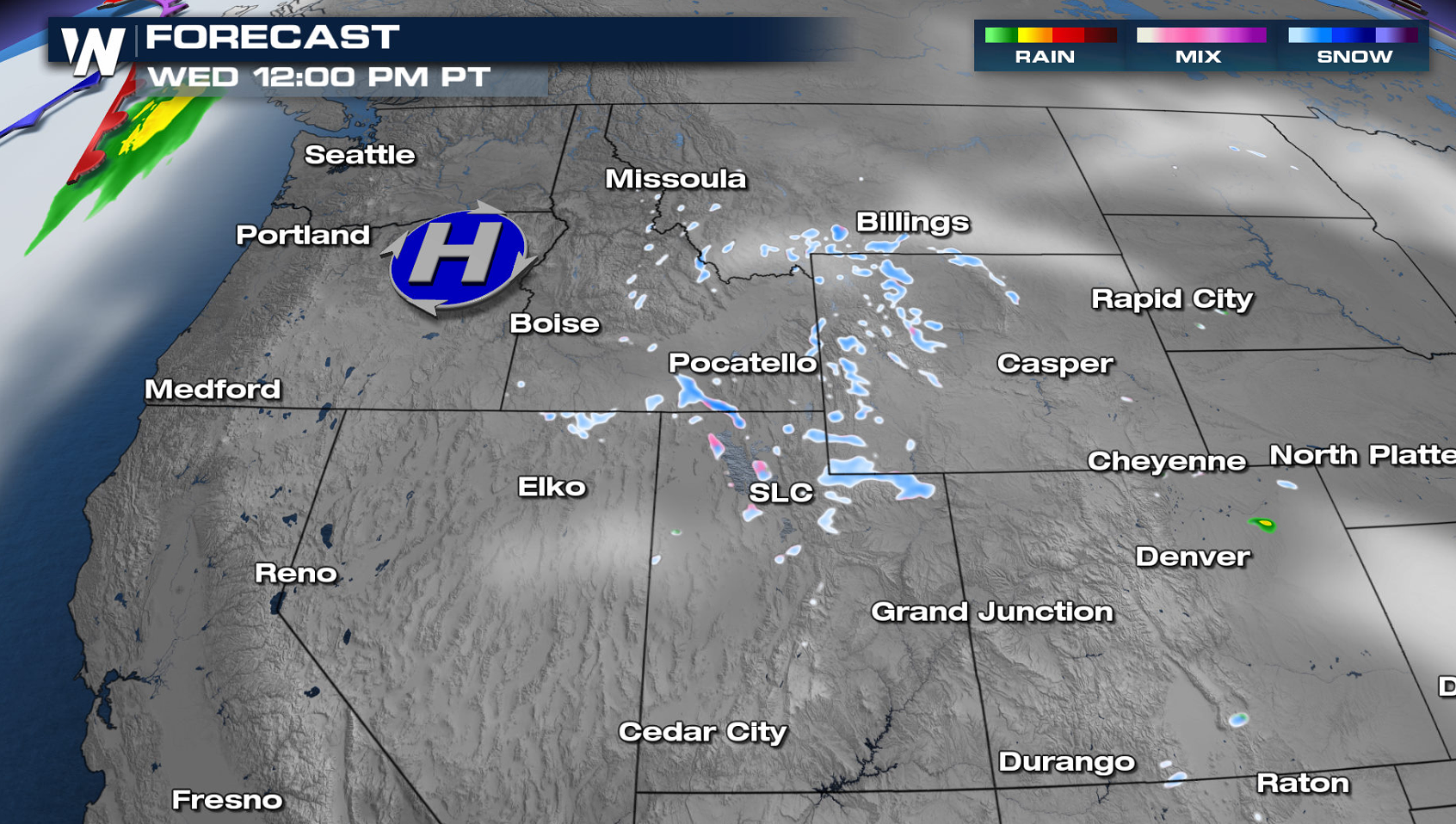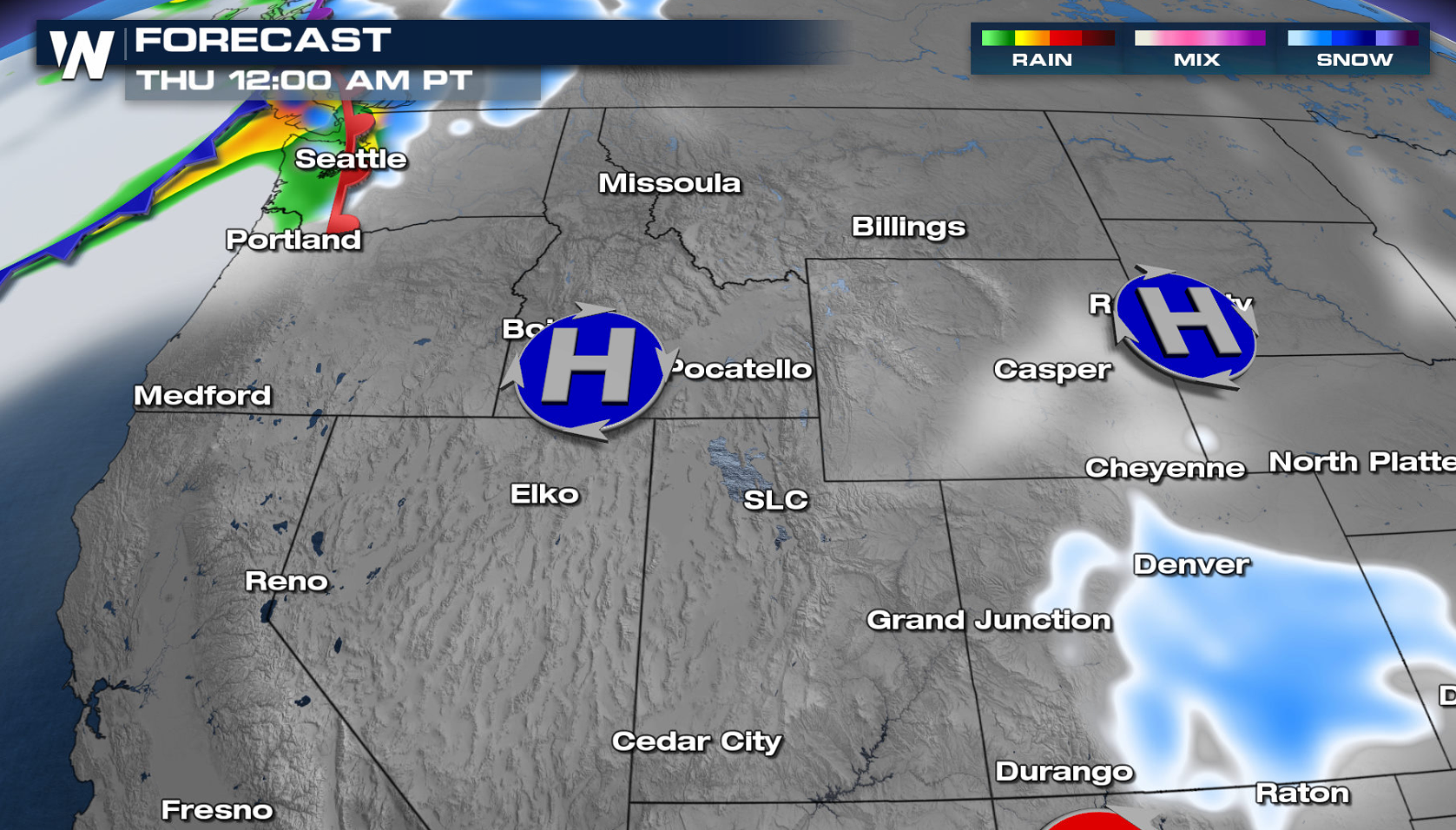 Heavy rain will be possible, especially along the immediate Pacific Coast. Totals may reach 2" to 5" in total.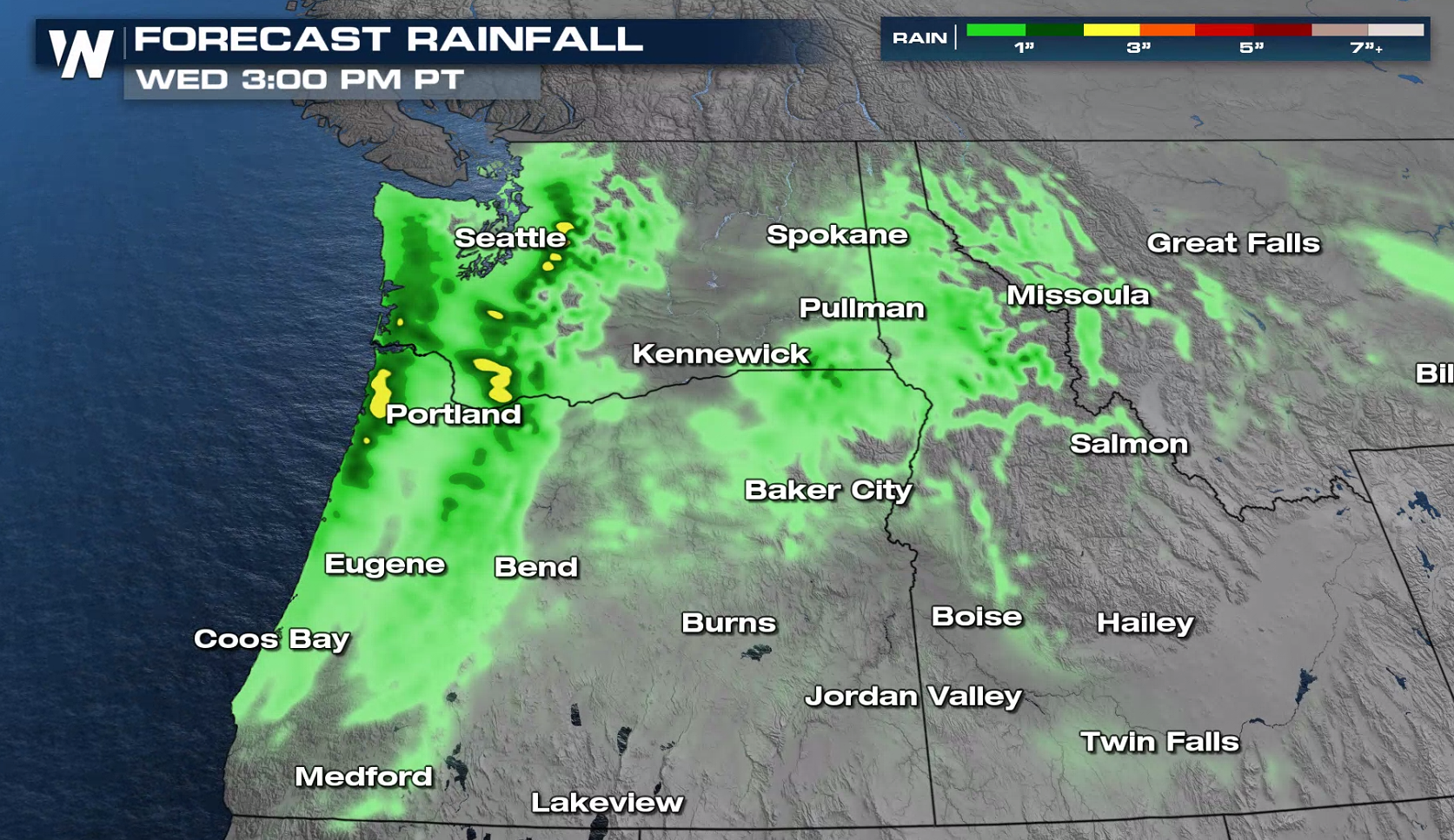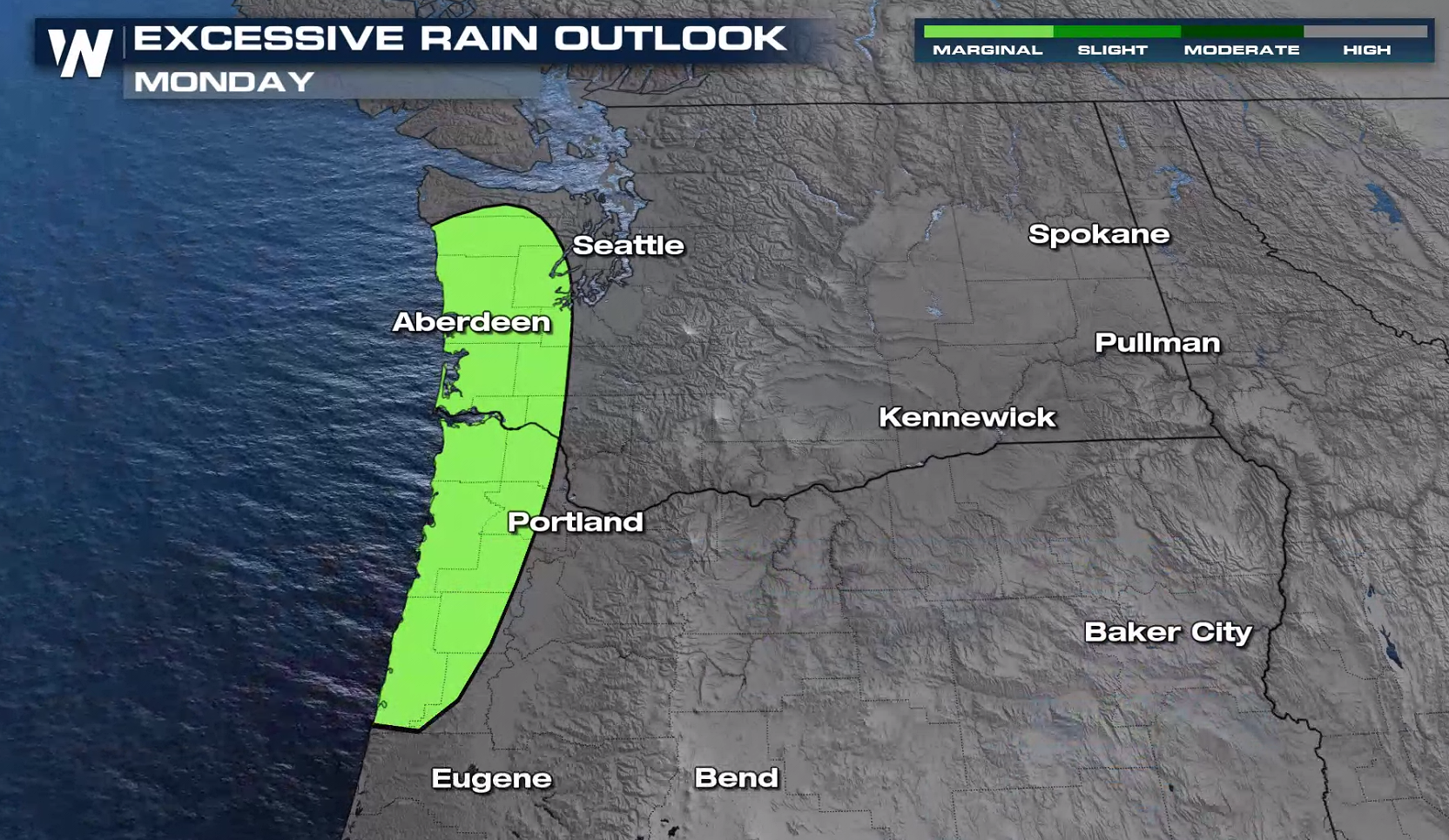 Meanwhile, the wind will be very strong through Tuesday. Some mountain passes will see wind gusts up to 70 or 80 miles per hour!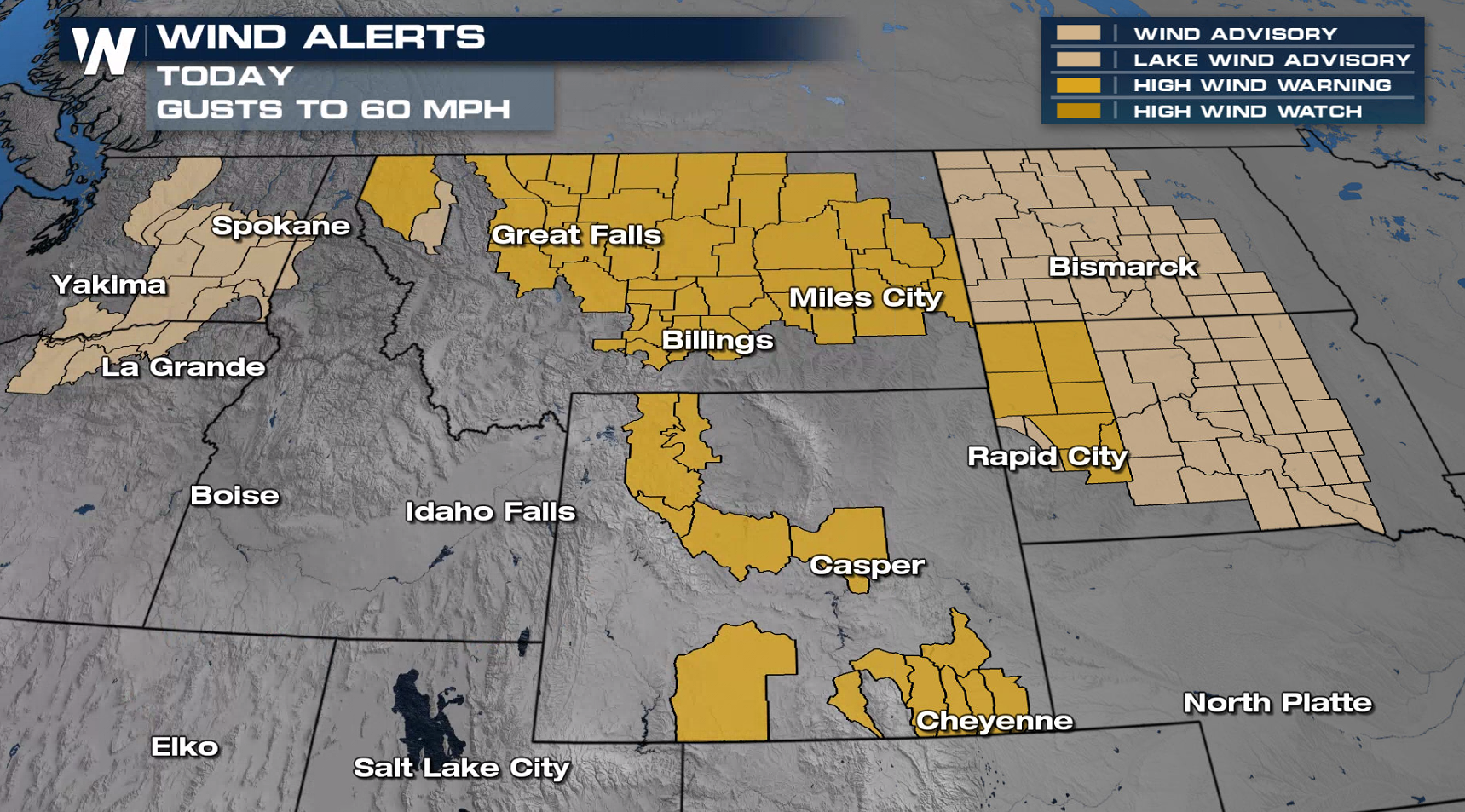 The danger also remains high for avalanches across parts of the Northwest, where an Avalanche Warning remains in place. It's always a good idea to check the map from the
American Avalanche Association and the National Avalanche Center
to see where dangerous avalanche conditions may exist before recreating. The danger is high to extreme in the Cascades of Washington and parts of the Wasatch of Utah.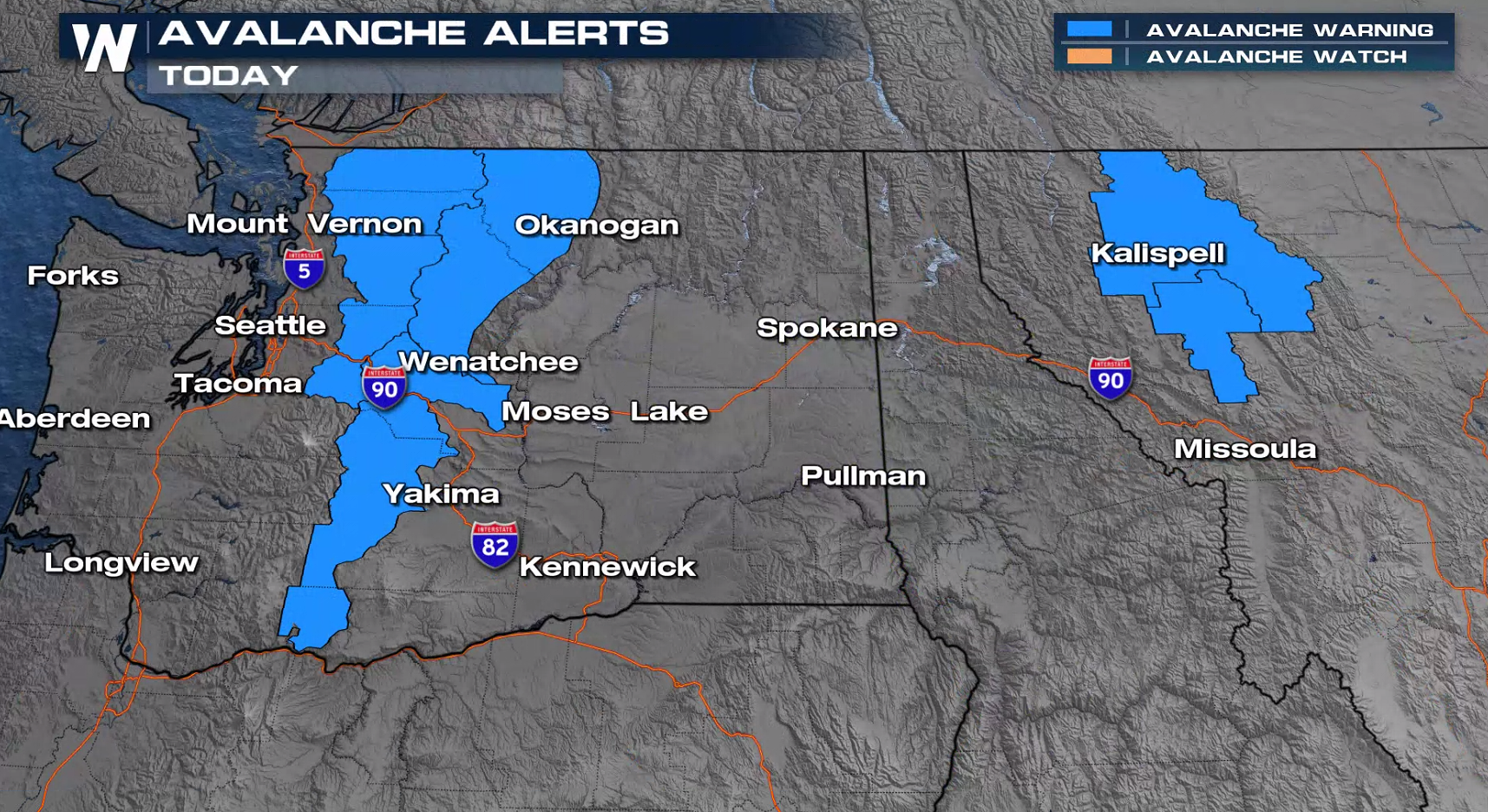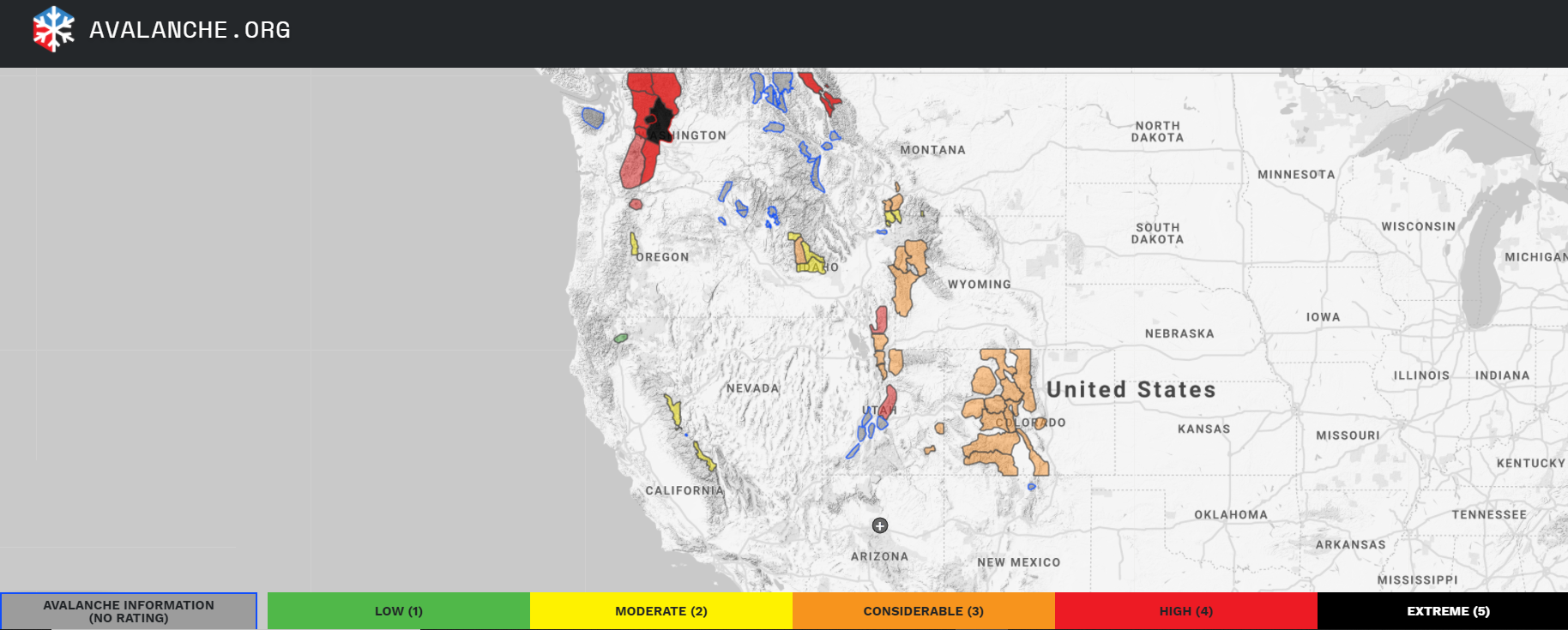 For the latest on this forecast, be sure to tune into WeatherNation during our top stories or in the Western regional forecast 50 minutes past the hour.