Severe weather threats continue today in multiple locations.  Let's examine each one.
NORTHEAST
What's left of a stationary front will kick up more showers and thunderstorms.  Some of the storms could be strong to severe with damaging straight line winds of at least 58 mph.  A few tornadoes are also possible.  (At the time of this article, Saturday morning, a tornado warning was in effect for portions of eastern Massachusetts near the town of Webster.  Reports and pictures of damage are beginning to surface).  Rainfall rates with some storms could be one to two inches per hour.  Therefore, flash flooding will also be possible.  Flash flood watches are in effect though Saturday afternoon.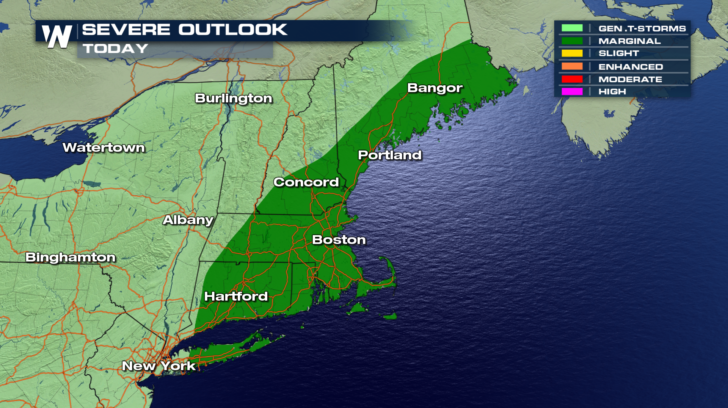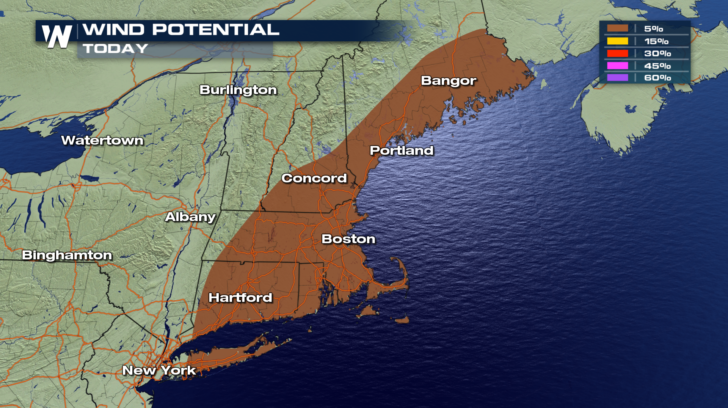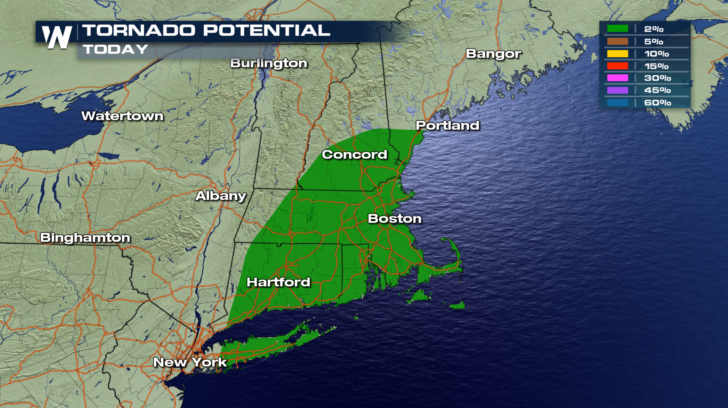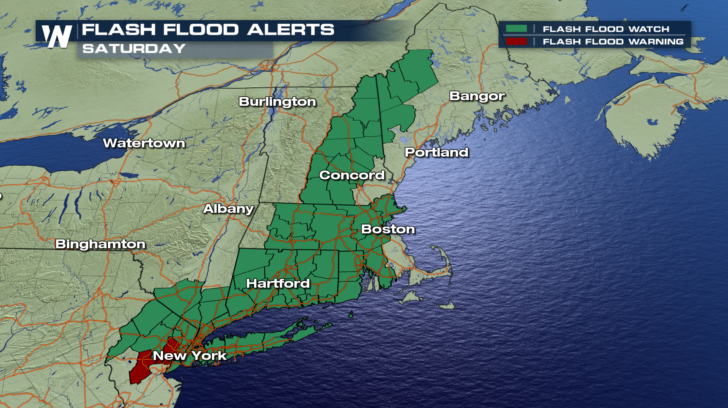 In the picture below... You can see damage to large trees from a possible tornado in Webster, Massachusetts Saturday morning.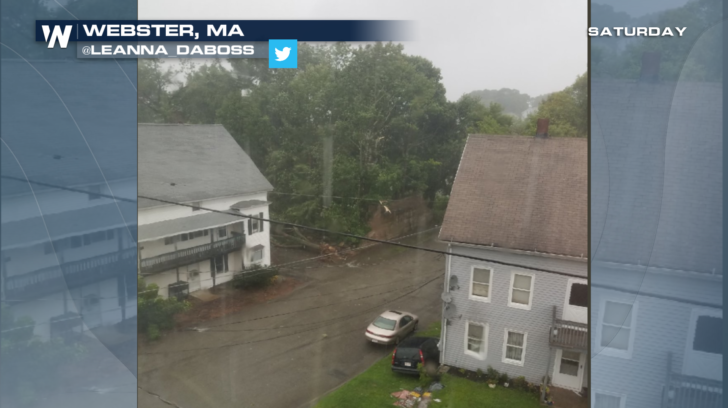 Future radar shows very active weather from Maine down to Long Island through Saturday afternoon.  Saturday evening will be fairly quiet.  Most of the active weather should be well to the east by then.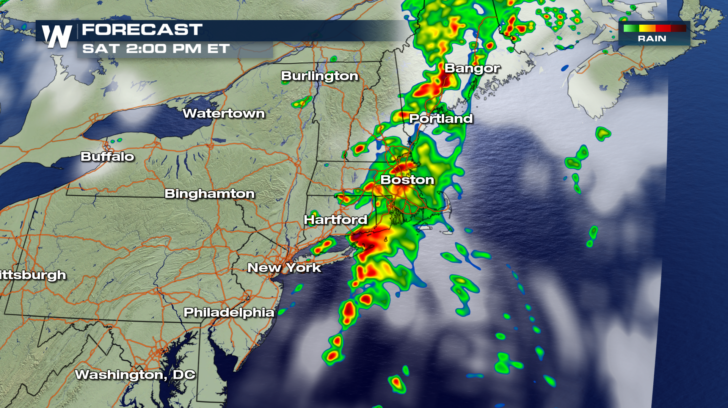 HIGH PLAINS AND UPPER MIDWEST
Another frontal zone in this part of the country is lifting up warm and unstable air.  This will result in another round of strong to severe storms.  All modes of severe weather will be possible, including damaging winds and hail.  A low level jet will also be present during the afternoon.  This feature may produce a few tornadoes.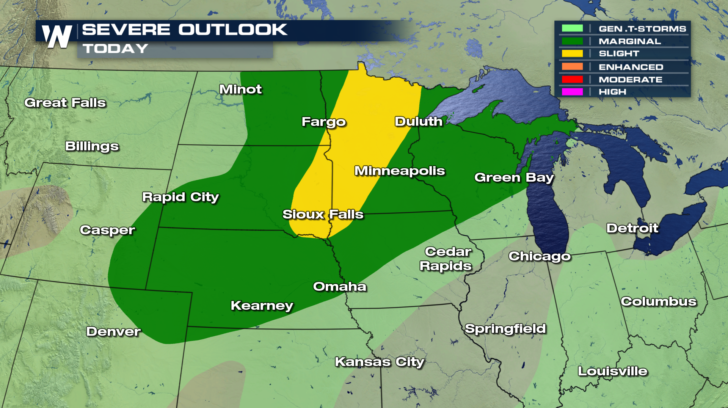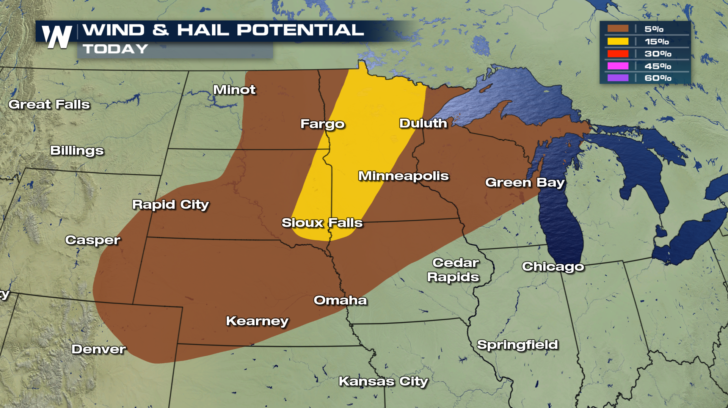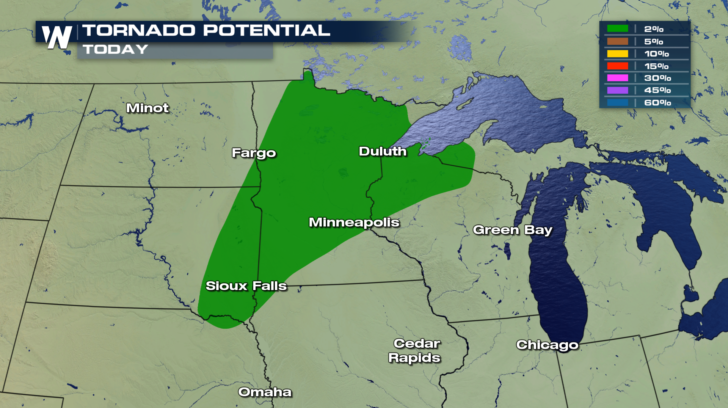 In the image below... future radar has active weather from Duluth southward to Omaha.  Strong storms will be possible through the afternoon into the early evening hours.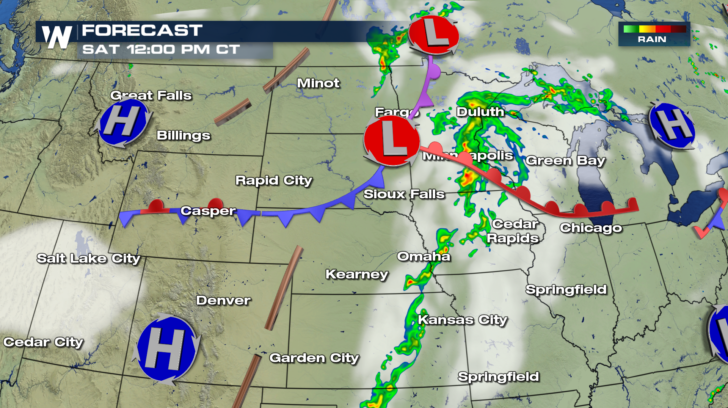 Please stay weather aware today if you live in the northeast, the high plains, or the upper midwest.  And stay tuned to WeatherNation TV.  We'll bring you the very latest weather information as it happens. For WeatherNation:  Meteorologist
Matt Monroe