Strong to severe storms will be possible Saturday over the High Plains.  Parts of Montana and North Dakota could see storms capable of large hail and damaging winds during the afternoon hours.  Here is the very latest.
Severe Outlook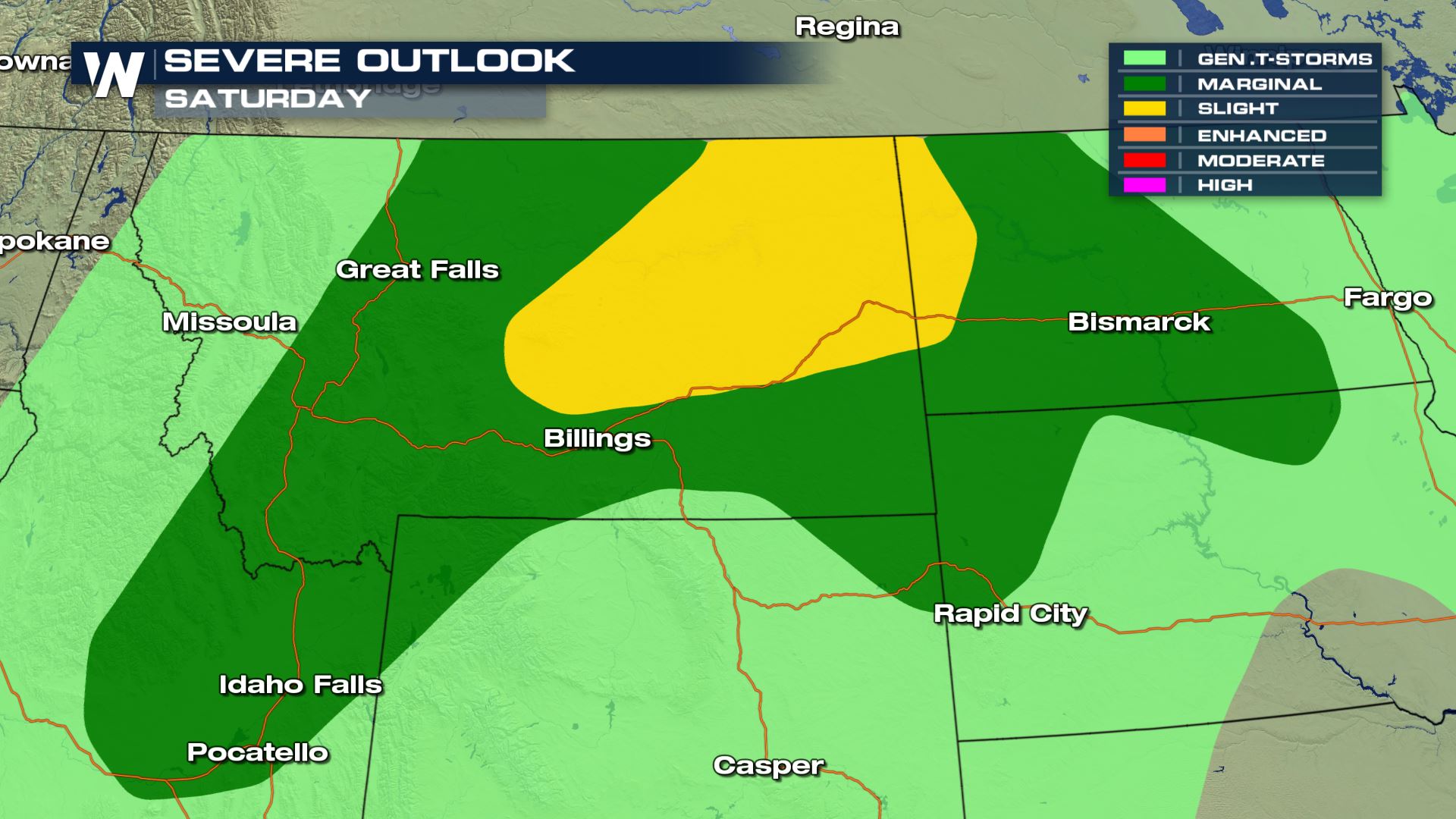 "Slight" risk of severe storms Saturday for eastern Montana and western North Dakota.  This means scattered severe storms will be possible, but throughout the entire High Plains region there will be storms around and some isolated storms could turn severe.
Severe Risks
The main severe threats will be large hail and damaging winds.  The tornado risk will be very low for these areas.
Forecast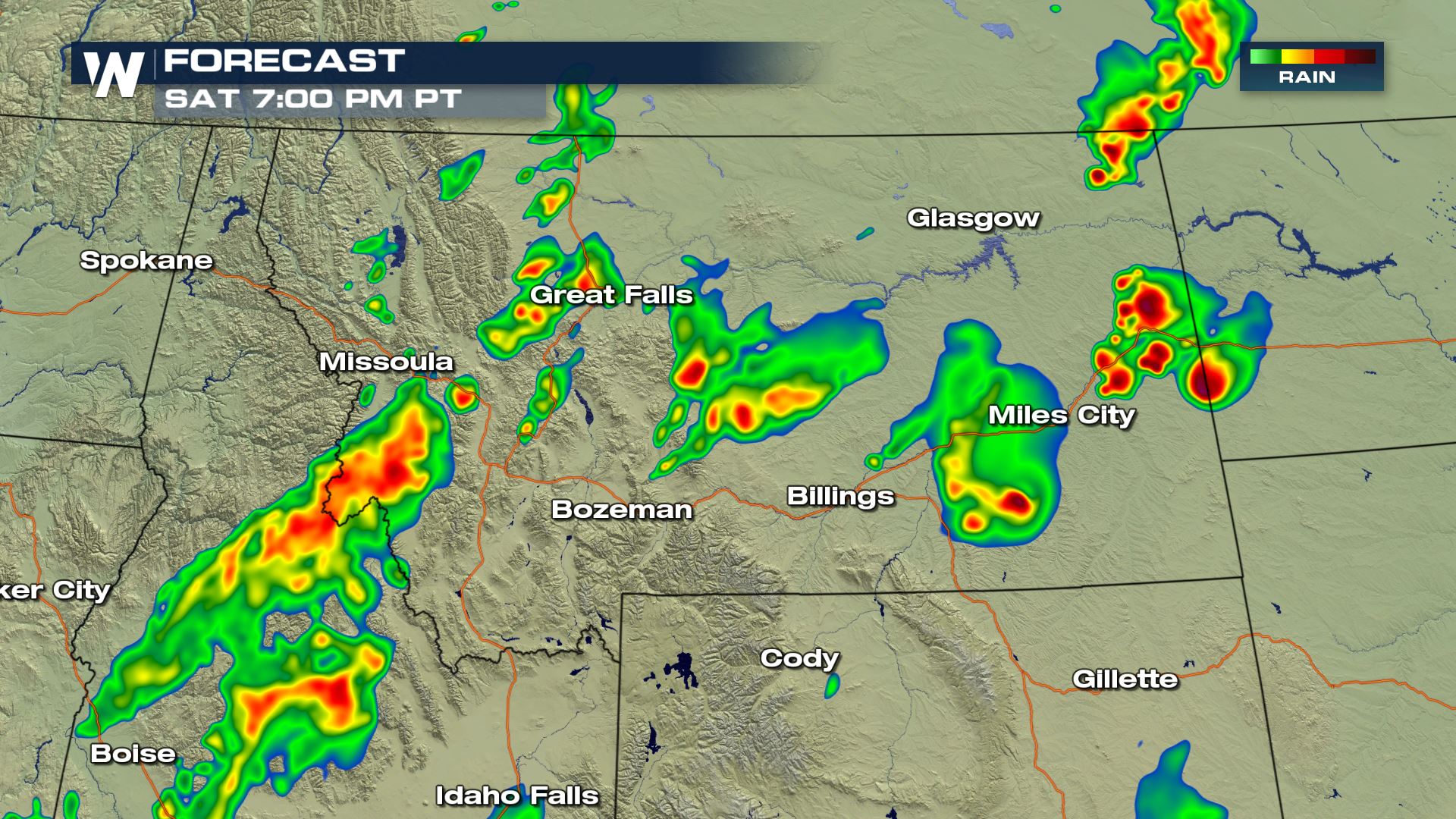 Here is the latest timing for Saturday's storms.  They will likely develop during the peak heating hours during the late afternoon.  Once the sun goes down, the storms should lose there strength and weaken into Sunday morning.
Meteorologist Patrick Crawford