Strong to locally severe thunderstorms have affected multiple regions of the southeastern United States so far today. For the list of storm reports and highest wind gusts, scroll down toward the bottom of this article.
Severe Outlook Today
A marginal risk of severe thunderstorms continues for much of the northern Gulf Coast region through Saturday night. This includes Texas, Louisiana, Alabama, Mississippi, and Florida. A marginal risk means isolated severe thunderstorms will occur, here and there, but not everywhere. In addition, the activity will produce hail up to 1" in diameter and wind gusts up to 60 mph. Cloud-to-ground lightning will be likely within each storm as well as heavy rain rates (rainfall per hour).
Near-Term Weather Forecast
The timing of these potential severe thunderstorms will be right now, lasting through the night and into Sunday morning. In the image below you'll see simulated rainfall and embedded thunderstorms. The ones to watch closely will be those clusters in Texas and Louisiana as they move to the northeast.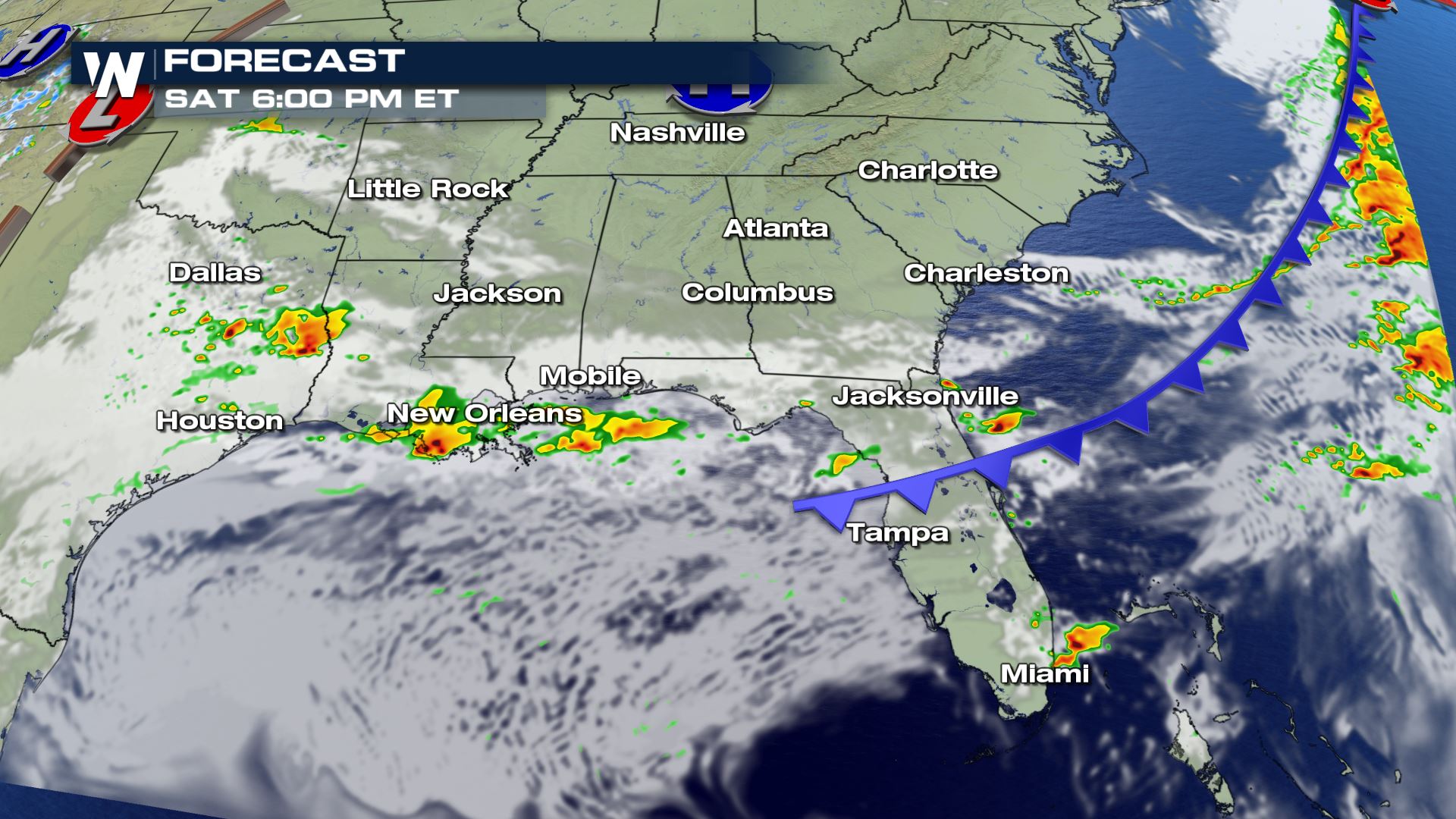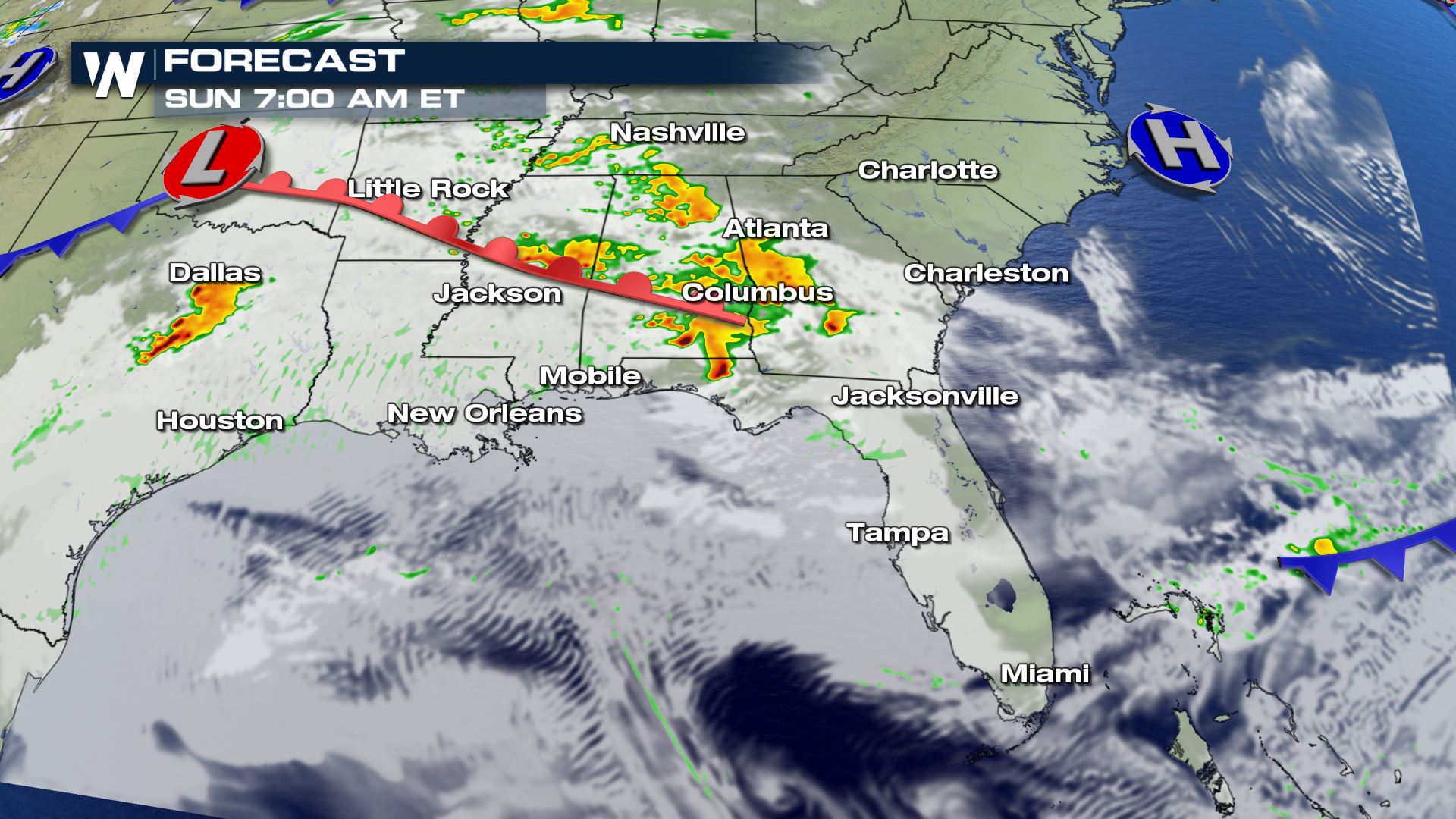 The wave of energy in the atmosphere will then quickly approach from the west on Saturday afternoon. Those showers and storms could very well hang on and continue Saturday night to Sunday daybreak, across parts of Arkansas, Louisiana, and Mississippi. That leads us in to Sunday where we have a greater, more widespread chance of severe weather. We've written extensively about that below.
Related Article: Severe Weather Forecast For Sunday
Storm Reports So Far Today
Roof blown off barn in Snowden, North Carolina
Trees fell onto power lines in Elizabeth City, NC
Tree damage in Old Trap, NC
63 mph wind gust at the Hatteras Ferry Terminal in North Carolina
Top Florida wind gusts: 44 mph at Macdill AFB and Gulfport, 42 mph Belleair & 40 mph Tampa
Continue to obtain critical information from your local National Weather Service as well as your city, county, and state government officials regarding the thunderstorm forecast. We will update you on our platforms as well.