Another strong Winter Storm is bringing travel headaches from the South to New England. A State of Emergency has been declared in Alabama and schools have been closed in a large area of Texas with sleet and snow falling. Some areas have already seen 3" to 6".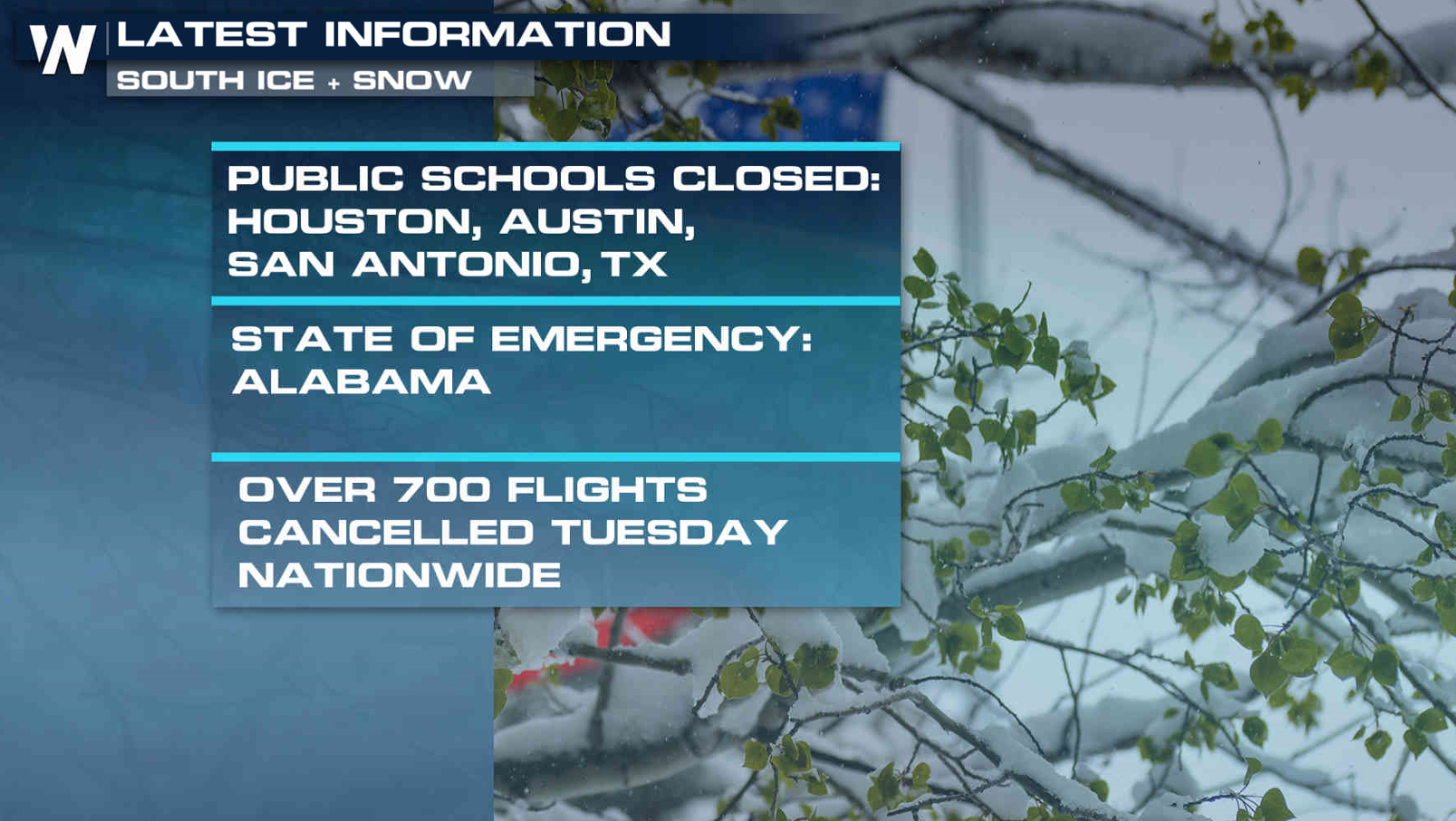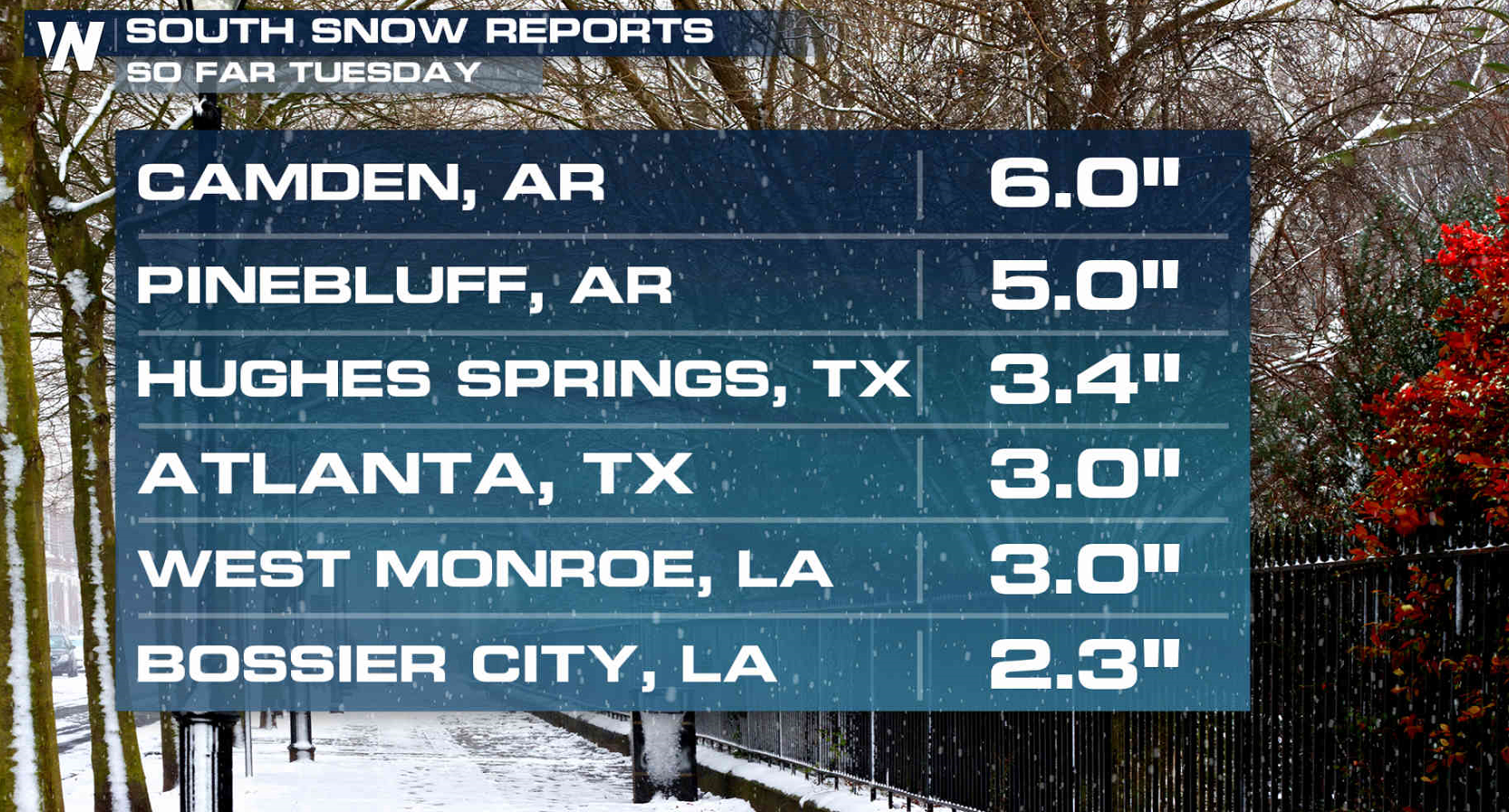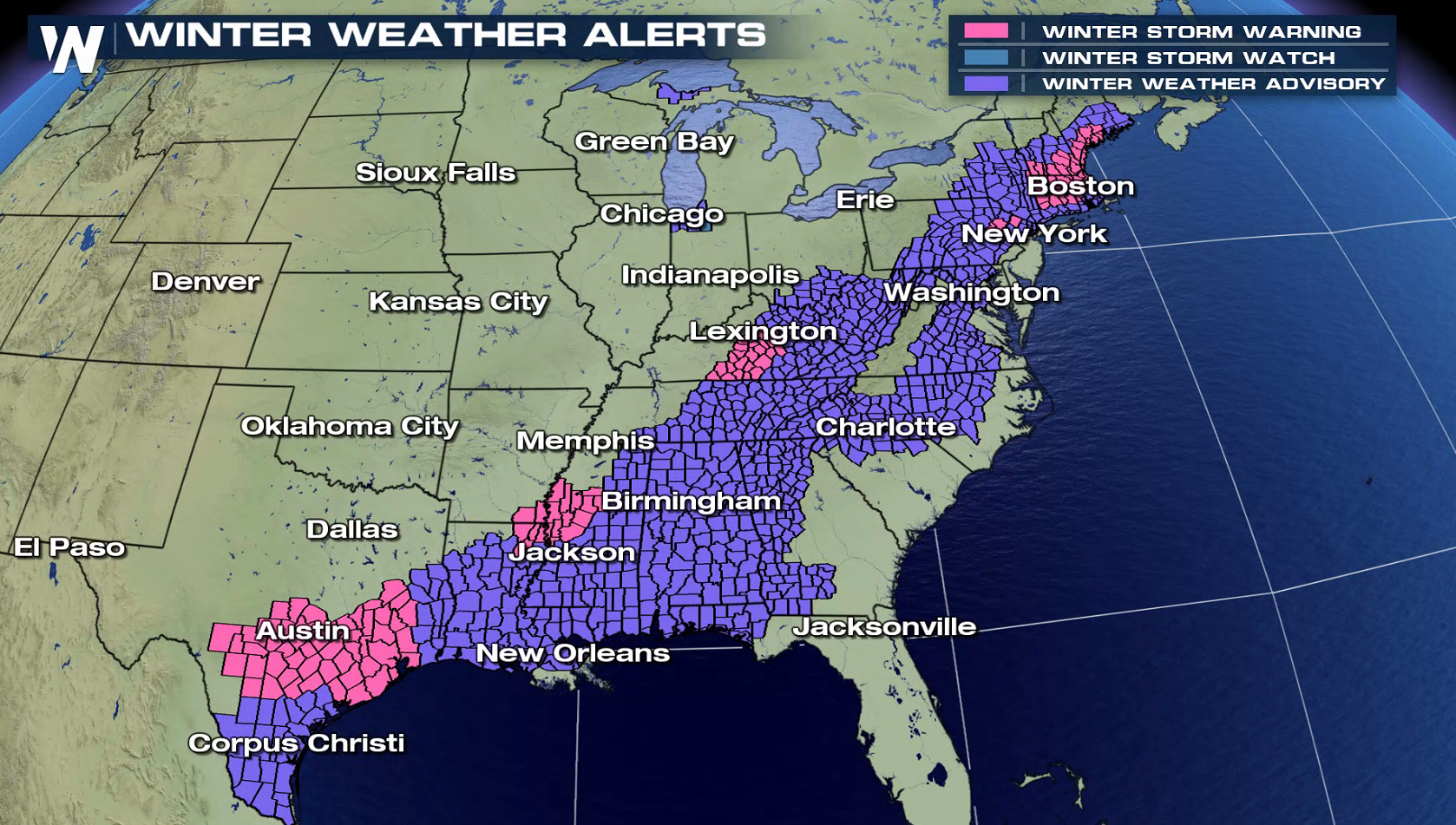 Winter Storm Warnings continue in the South, including Houston, Austin, and San Antonio. A glaze of ice and a few inches of snow are possible, making travel difficult.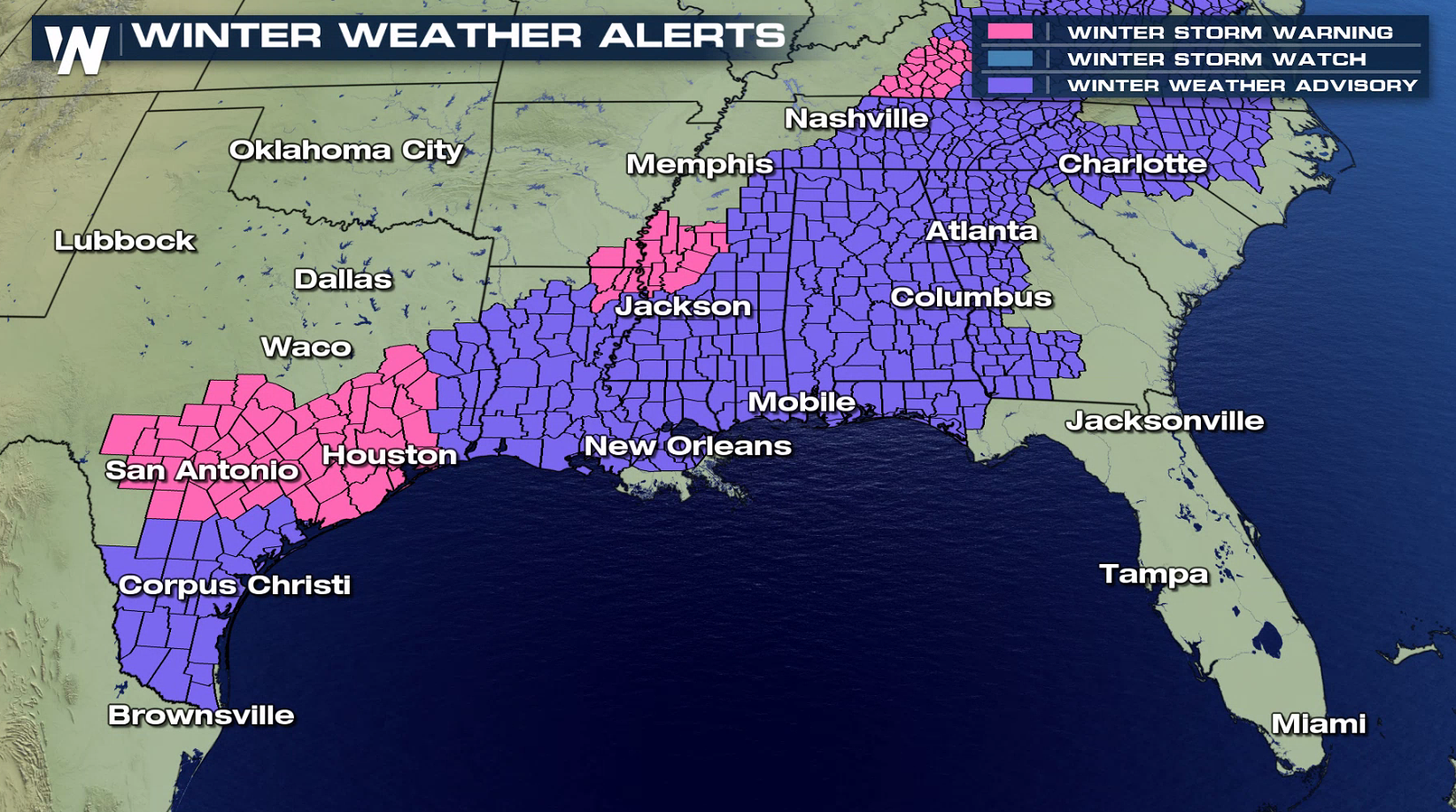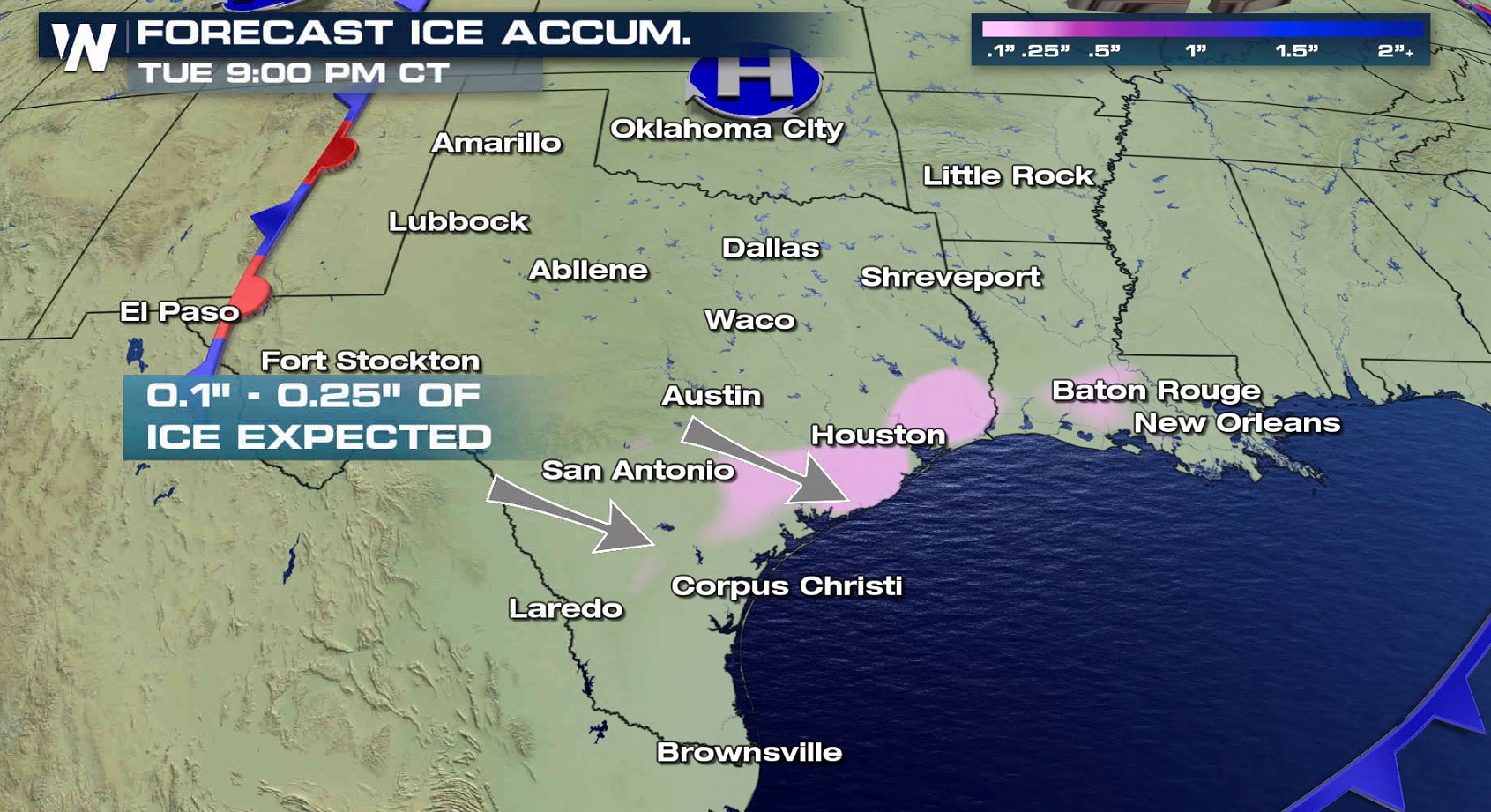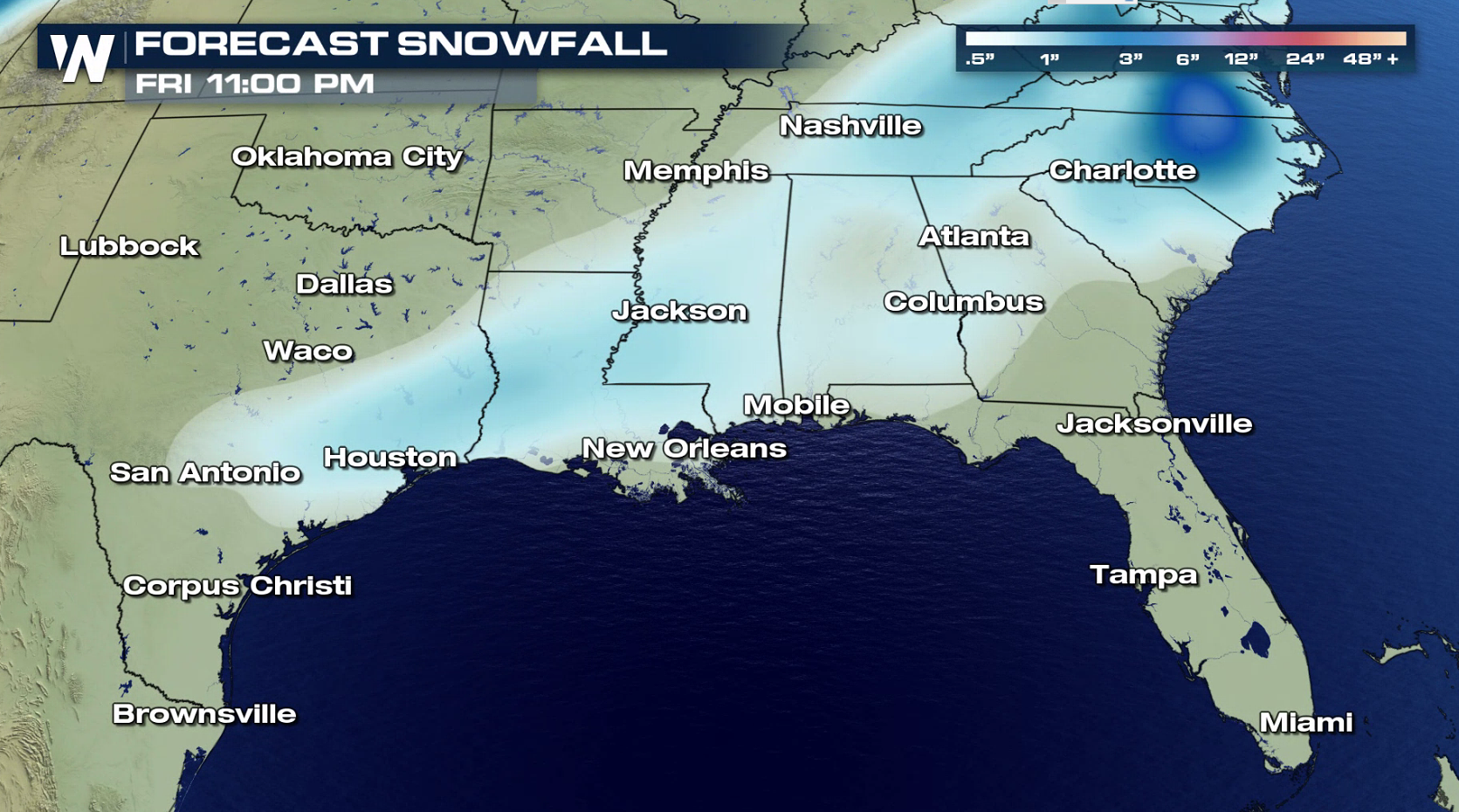 Further north, Winter Storm Warnings have been issued in New England, including Boston, and Kentucky around the Lexington area. 4" to 8" of snow is likely in the warning areas this afternoon into Wednesday.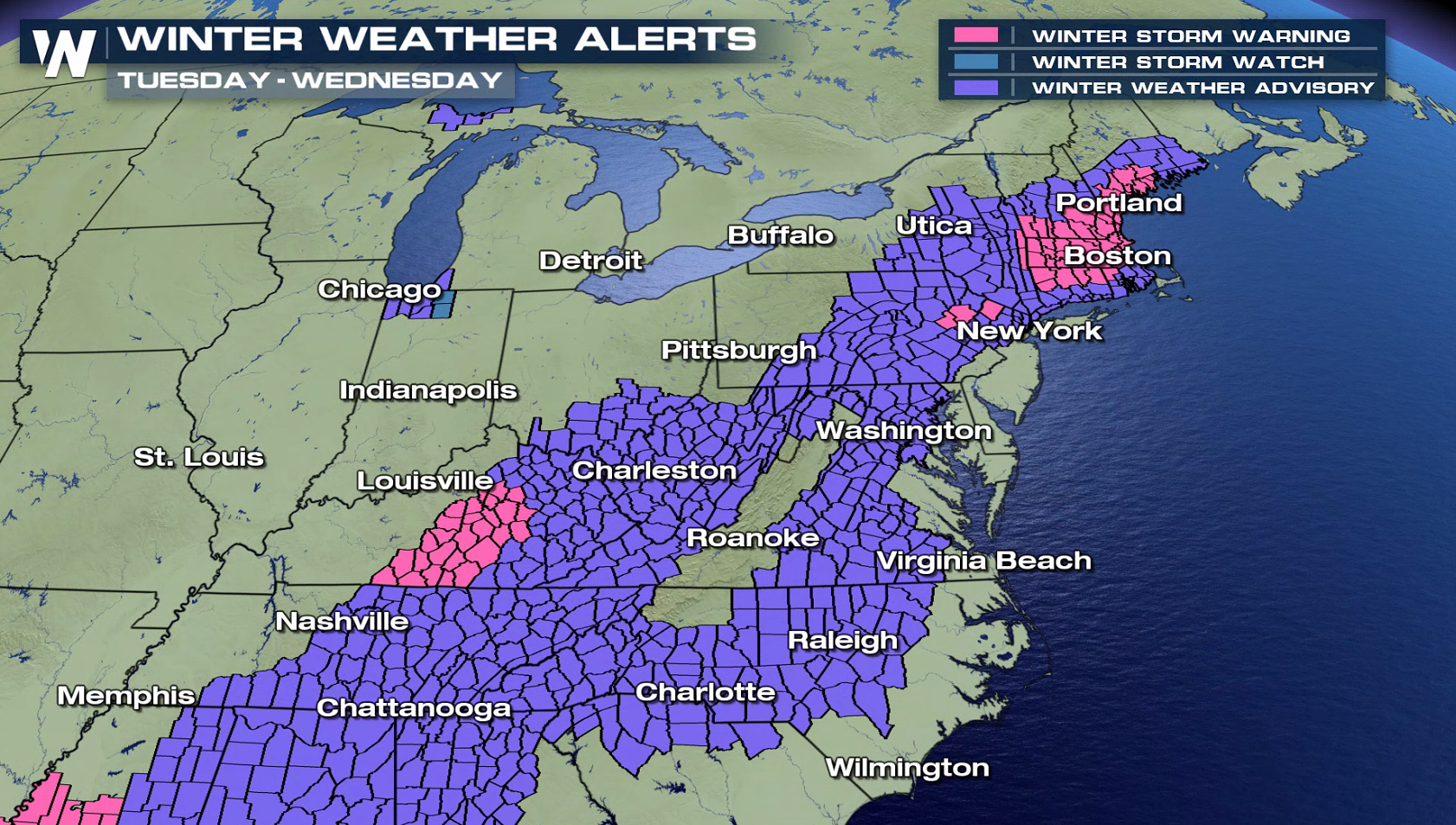 The storm system will continue to push eastward from tonight into Wednesday, lifting the winter weather through the Deep South into New England. The system will push out into the Atlantic Ocean late Wednesday, bringing an end to the wintry weather.