After a scorcher of a start to April, more record highs were set across south Florida on Monday, including a new all-time record high temperature for the month of April in Miami, Florida.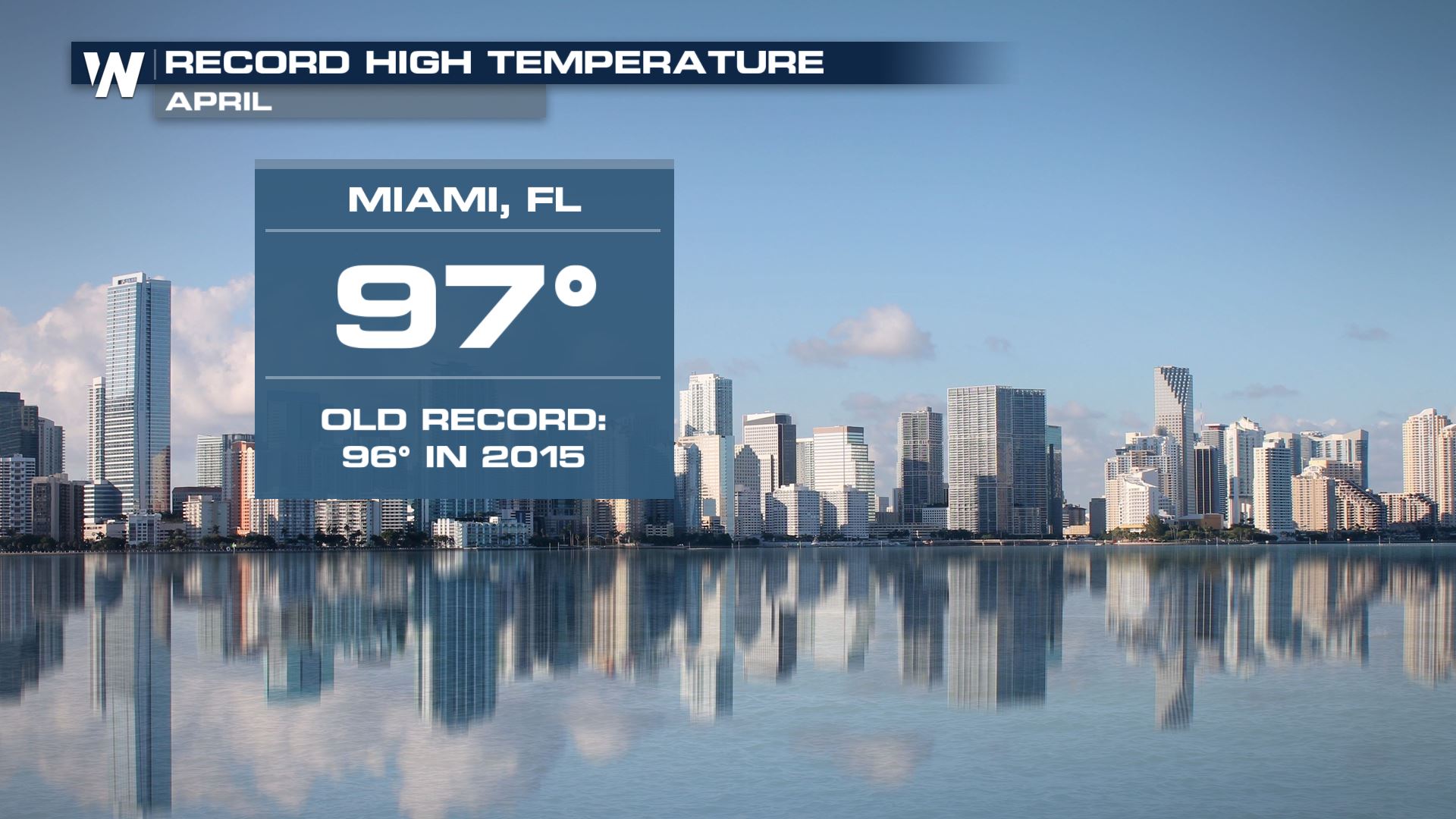 Another series of record highs could dot the Sunshine State over the next few days, particularly for central and south Florida. Take a look at just some of the spots that could be breaking more daily records through Wednesday (with potentially yet another surge of heat on the way for the end of the week as well).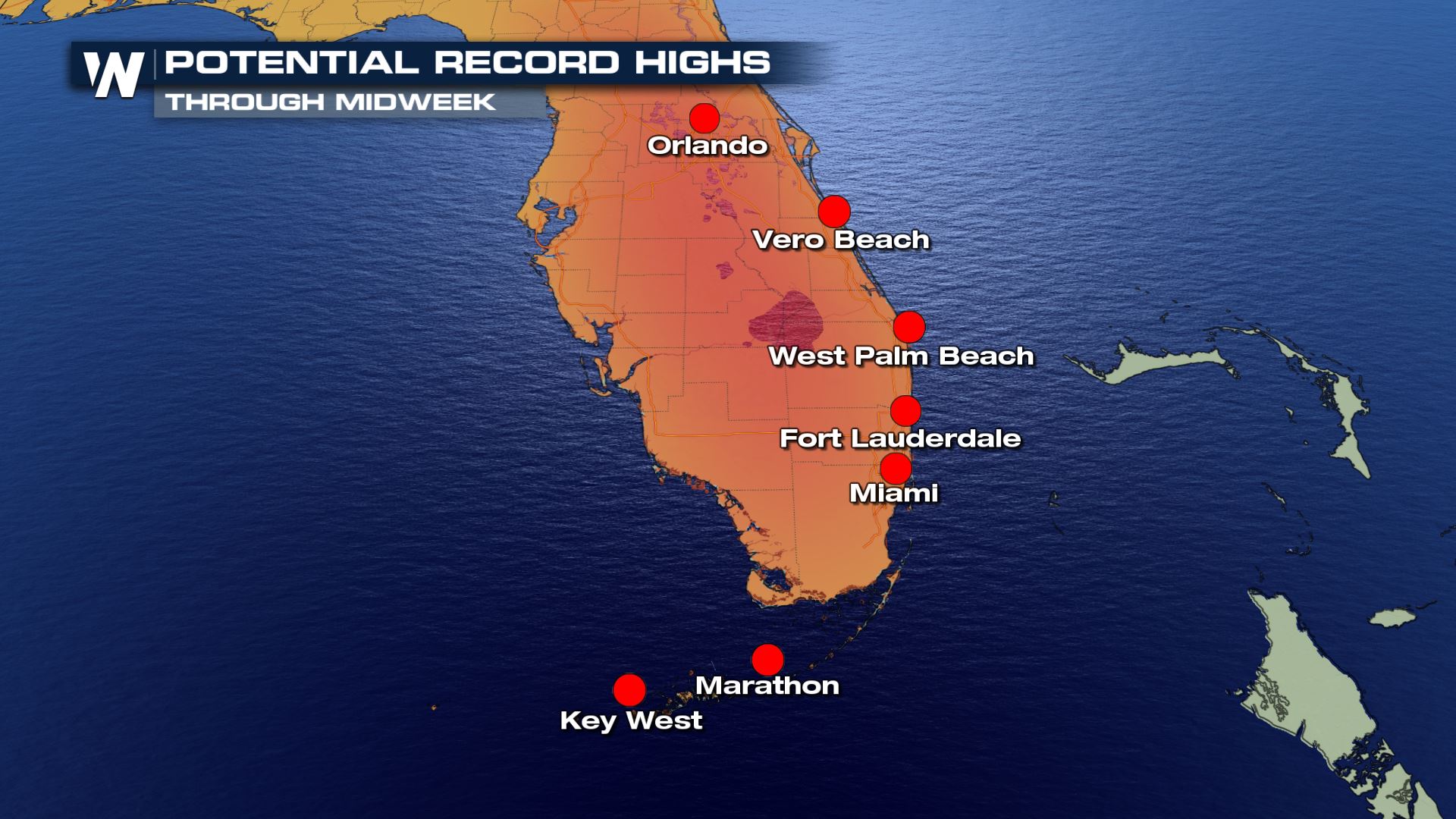 Through Saturday, temperatures were running nearly seven degrees above average at Miami International Airport, Miami's official climate site. Miami's average monthly temperature of 81.8 degrees would not only make it the city's warmest April on record, it would shatter the previous record (80.4 degrees, 2015) by over a full degree. Monthly records are rarely broken by such wide margins. Persistent southerly flow, and the orientation of the jet stream just to the north of Florida, is combining to keep central and south Florida consistently hot and muggy. Temperatures have been much more summer-like for a prolonged period. The shorter-term forecast calls for more heat across the Sunshine State. Take a look at Miami's seven-day forecast, which features only above-average high temperatures through the work week and into the upcoming weekend: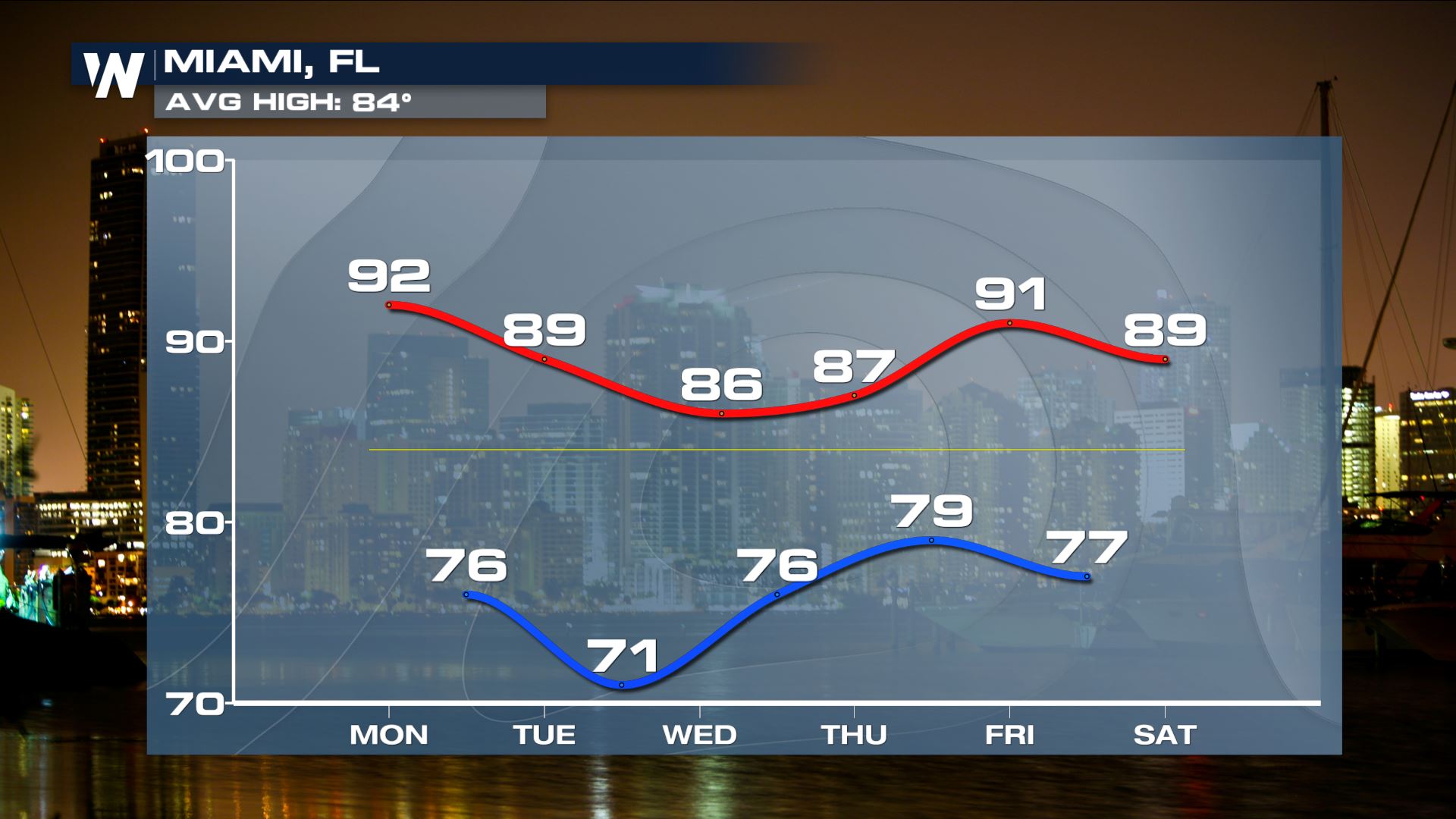 Temperatures will likely stay hot into the final week of April. The Climate Prediction Center (CPC) 6-10 day outlook product keeps central and south Florida firmly in its warmer-than-average zone - a further indication that temperatures will likely continue to sizzle into early May.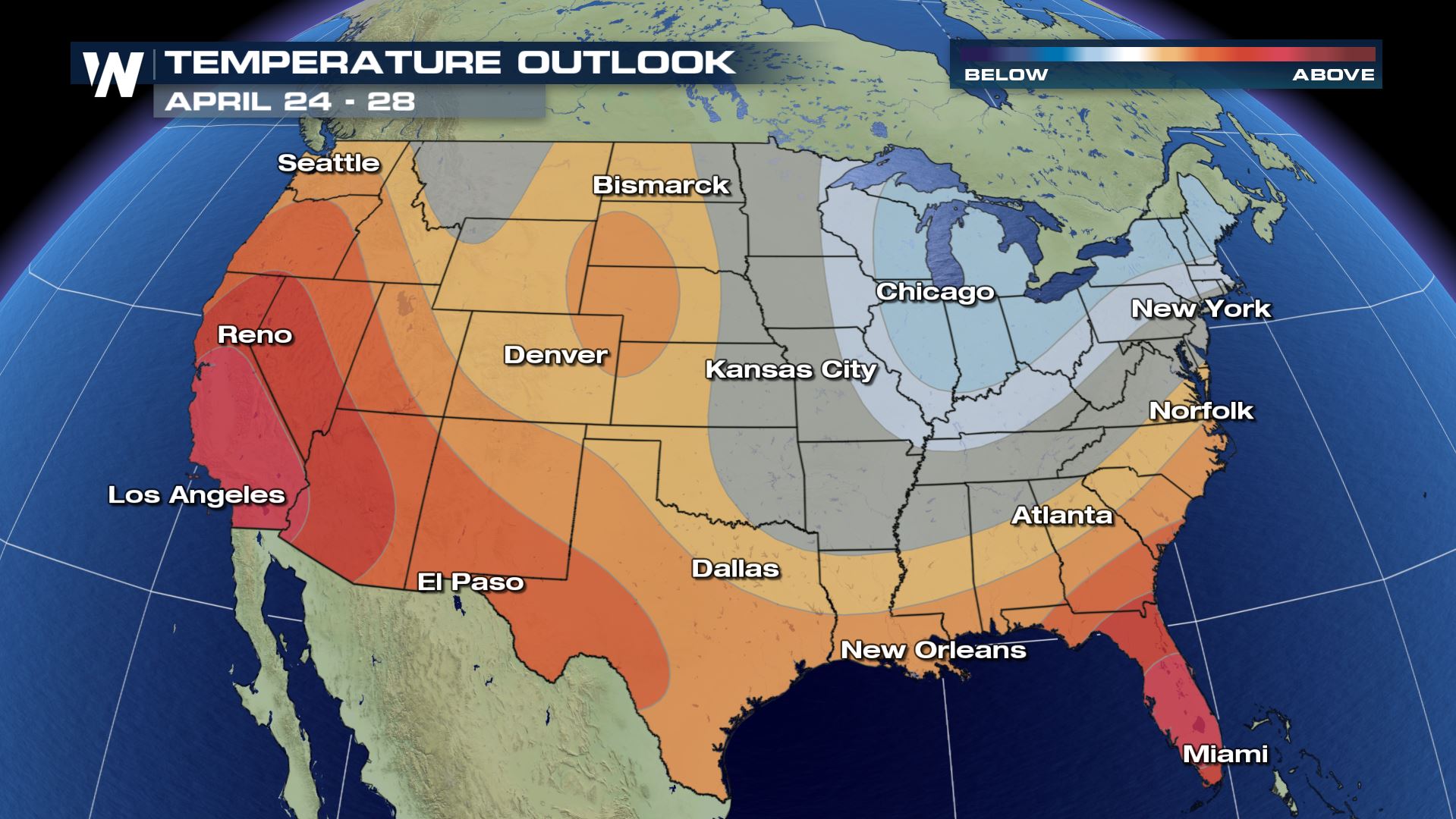 Stay with WeatherNation for the latest on south Florida's incredible heat.