Several waves of low pressure are lined up to move onshore across the West this week. Winter alerts have been issued ahead of the next wave, in a series of Winter Weather Advisories that are in effect for the higher elevations from Montana westward to the Cascades in Washington. A Winter Weather Advisory is out for the Sierra Nevada range in California for the following storm system Wednesday and Thursday.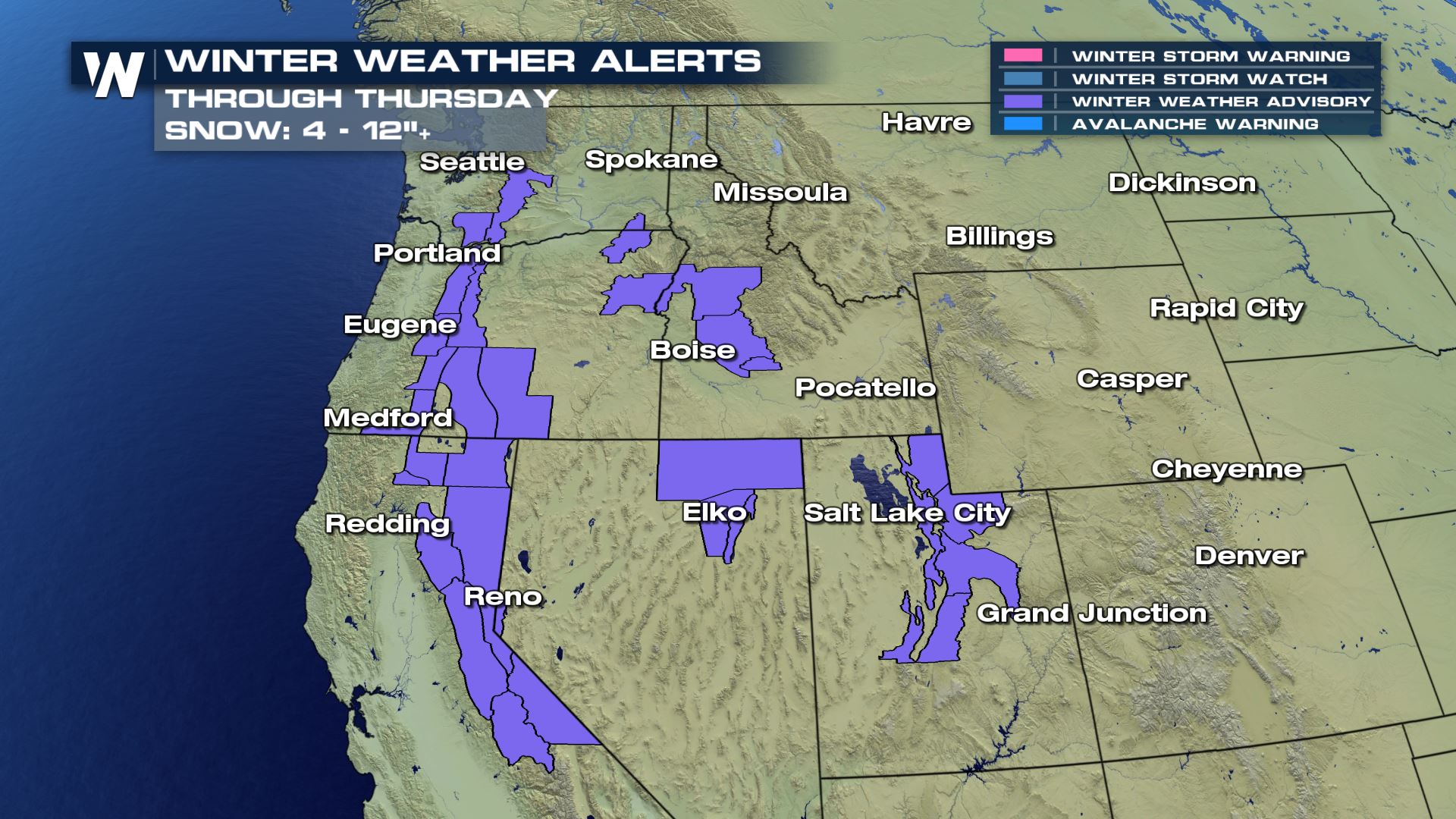 Forecast
Here's the latest look at the timing and placement of the rain and snow for today as the next system moves onshore. Moisture will sweep along the coast, pushing eastward for the afternoon and evening. This will bring another wave of rain and snow to the coast by midday, and for interior areas across the West Wednesday night through Thursday.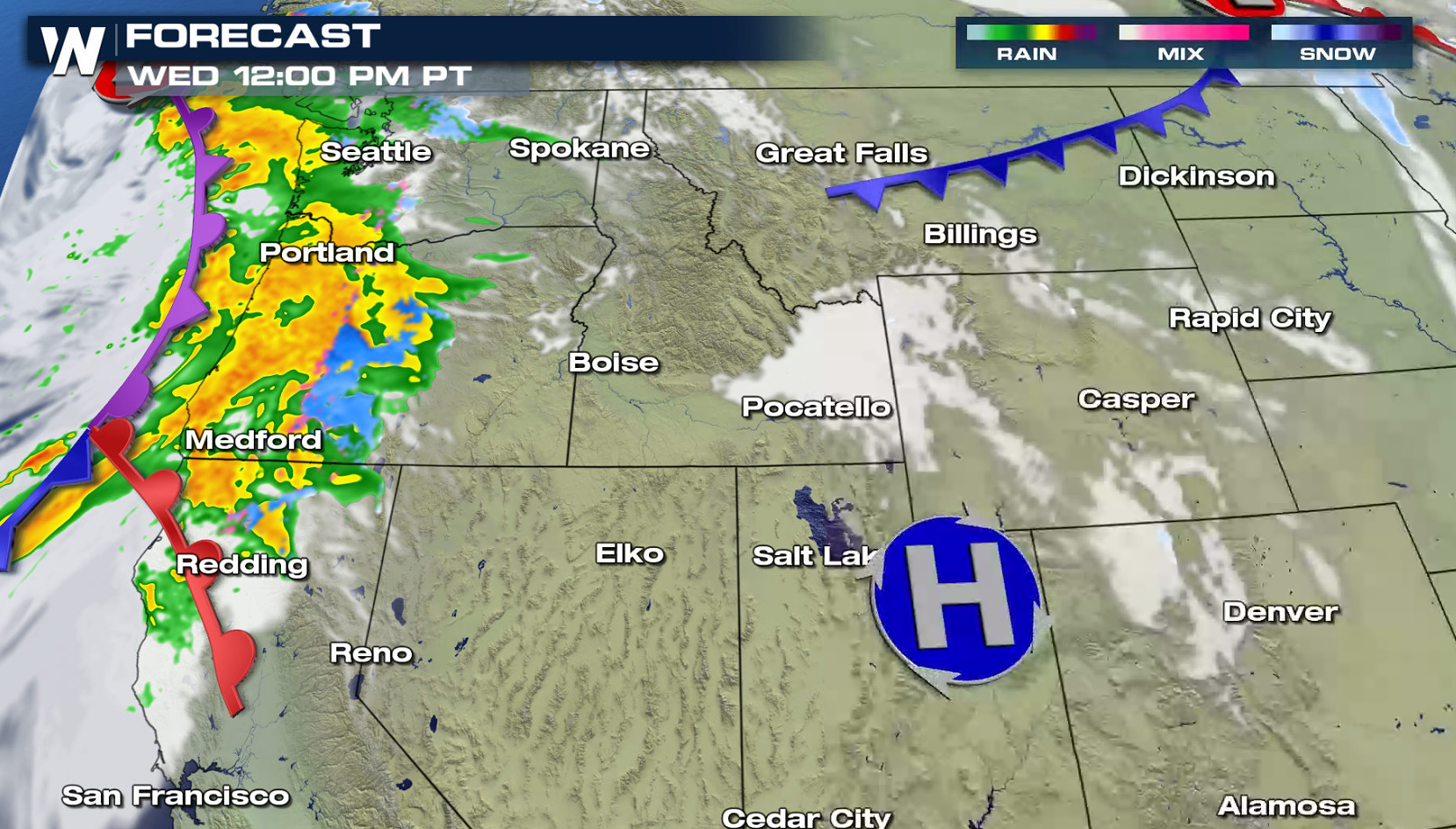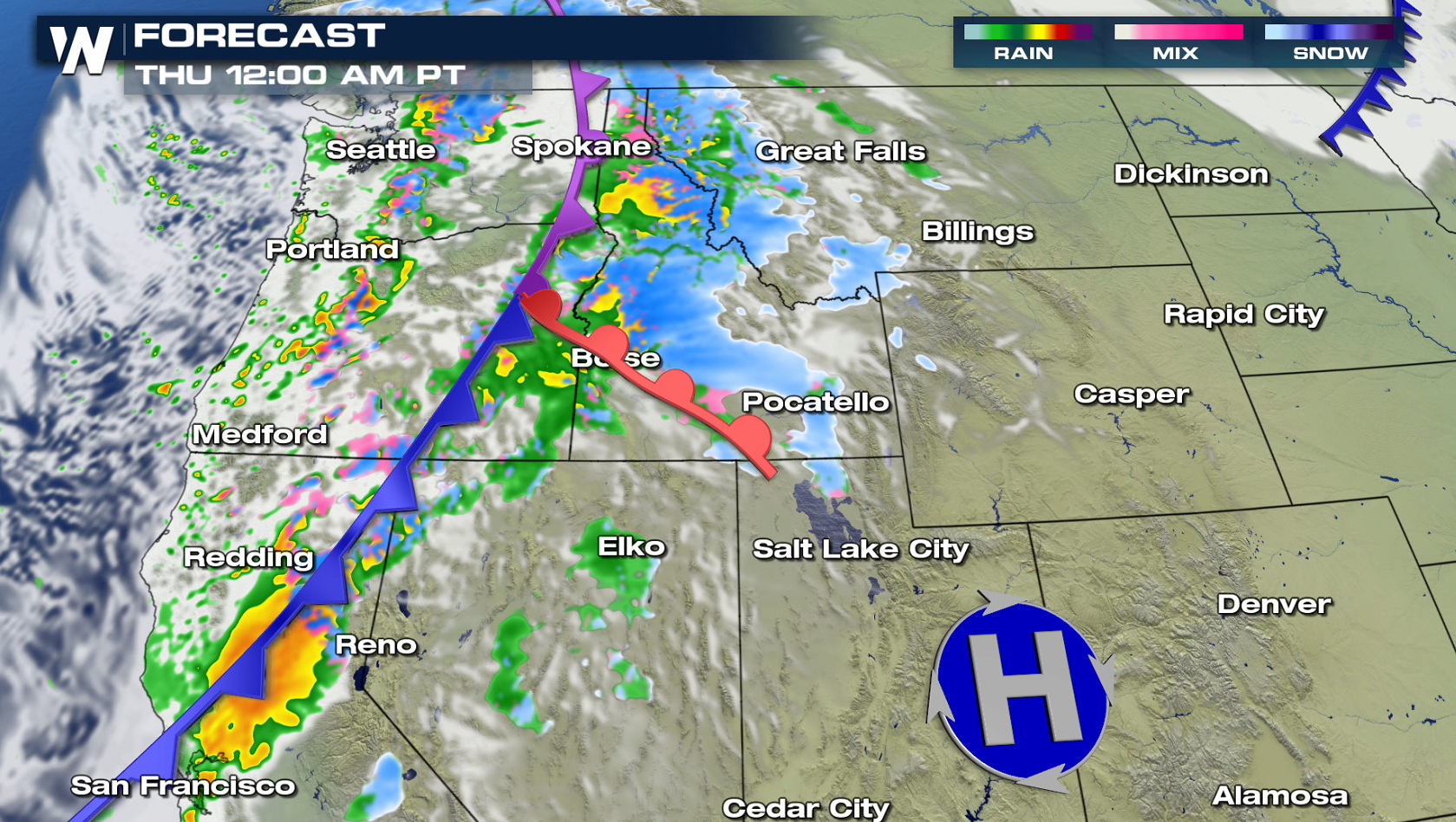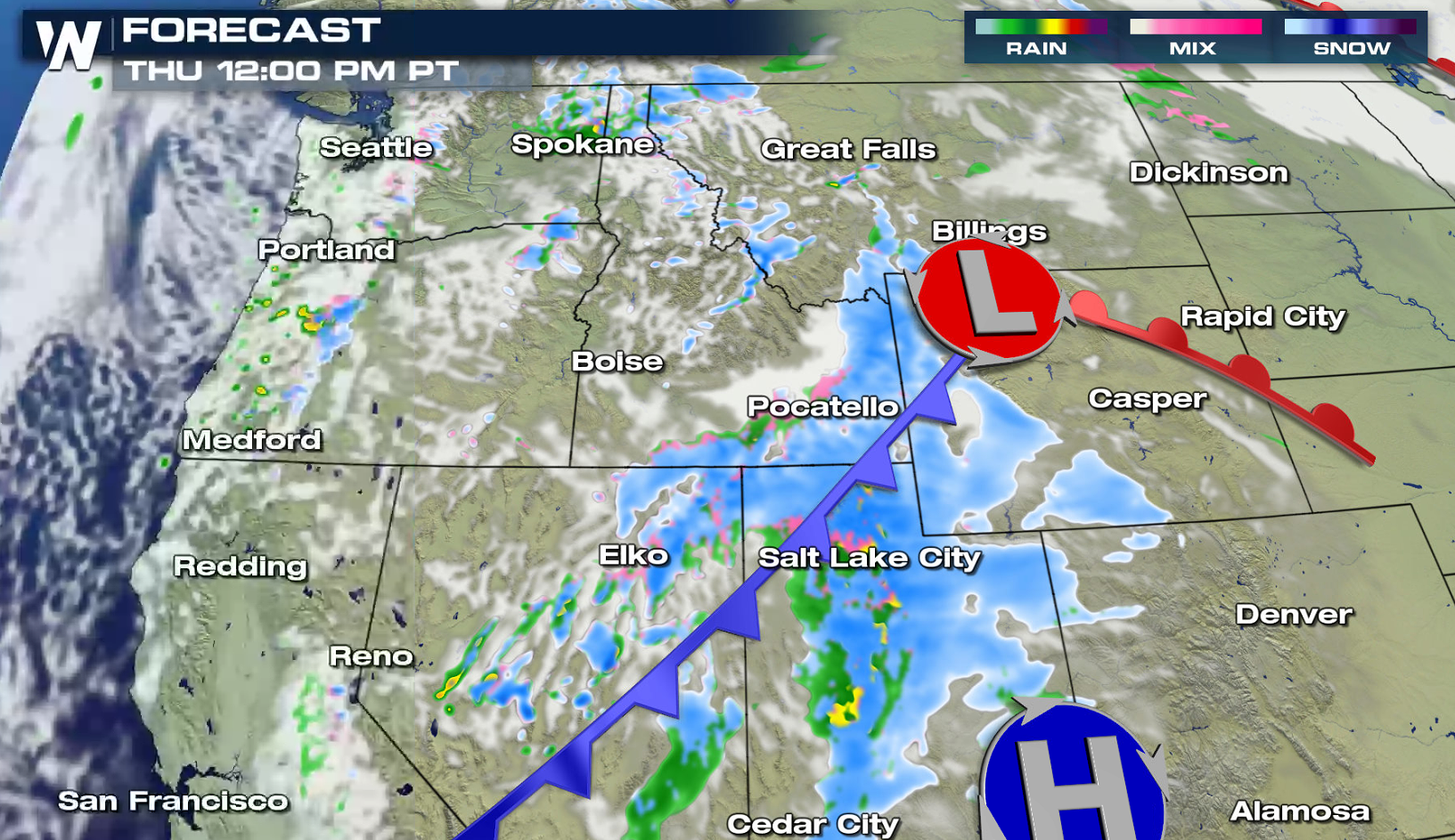 Snow totals could top 6 inches for many mountain regions, with over a foot in the Cascades with the highest elevations potentially seeing as much as two feet. Lower elevations are generally expected lighter amounts, but still several inches. Lower elevations west of the Cascades could record over an inch or two of rain. The Sierra Nevadas and Wasatch will also see heavy snow.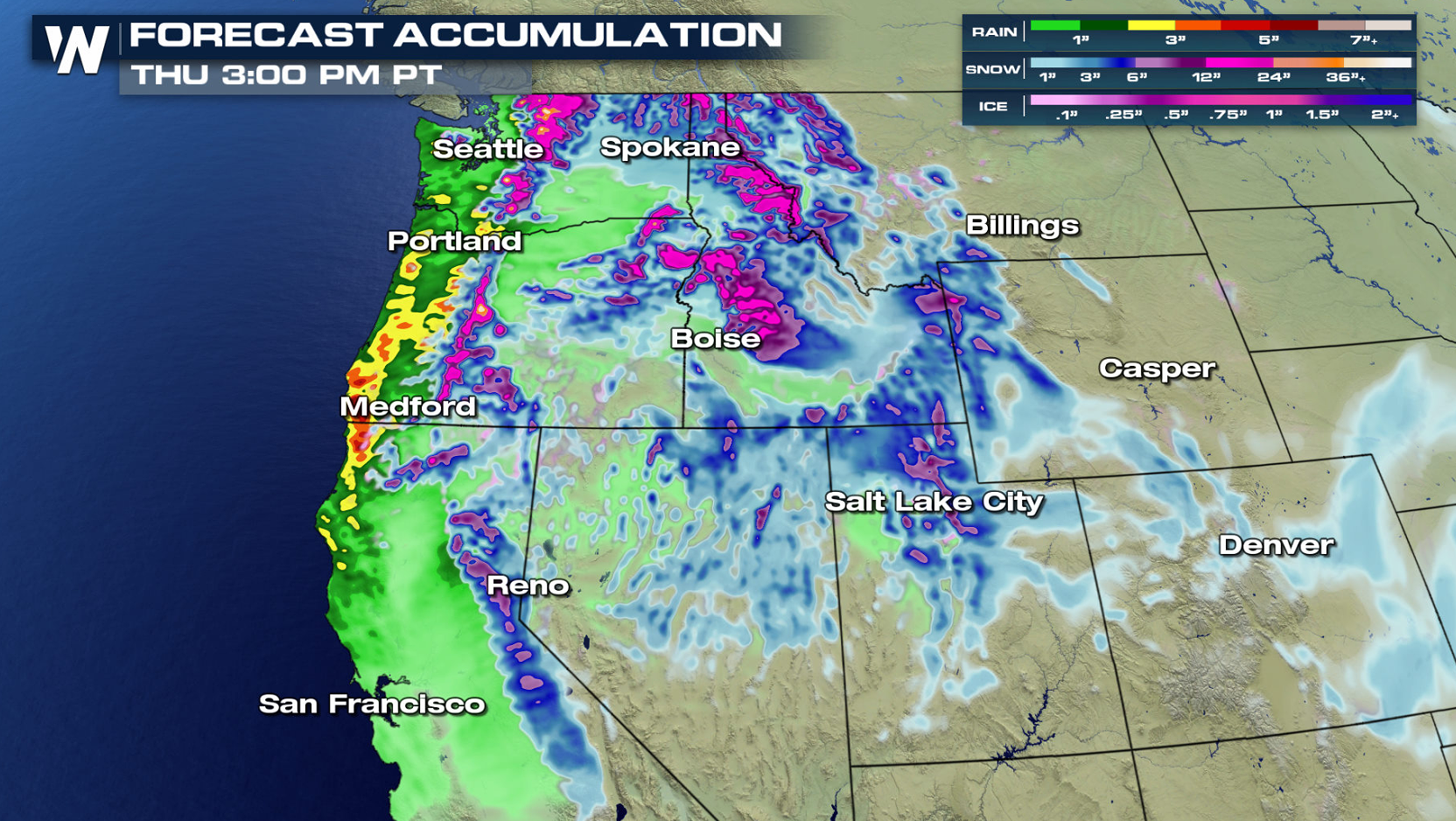 This article will be updated as new weather alerts are issued and new snowfall data becomes available. Check back with us on-air and online for the latest forecasts.