A low pressure system has developed along the Gulf of Mexico, thus the Storm Prediction Center (SPC) has issued a marginal risk for strong storms on the western side of the Florida's peninsula near the Tampa metro. The counter clockwise spin being pulled onshore aids the isolated chances for tornadoes this afternoon and evening. There could also be strong down-draft wind creating a wind threat within the storm chances today.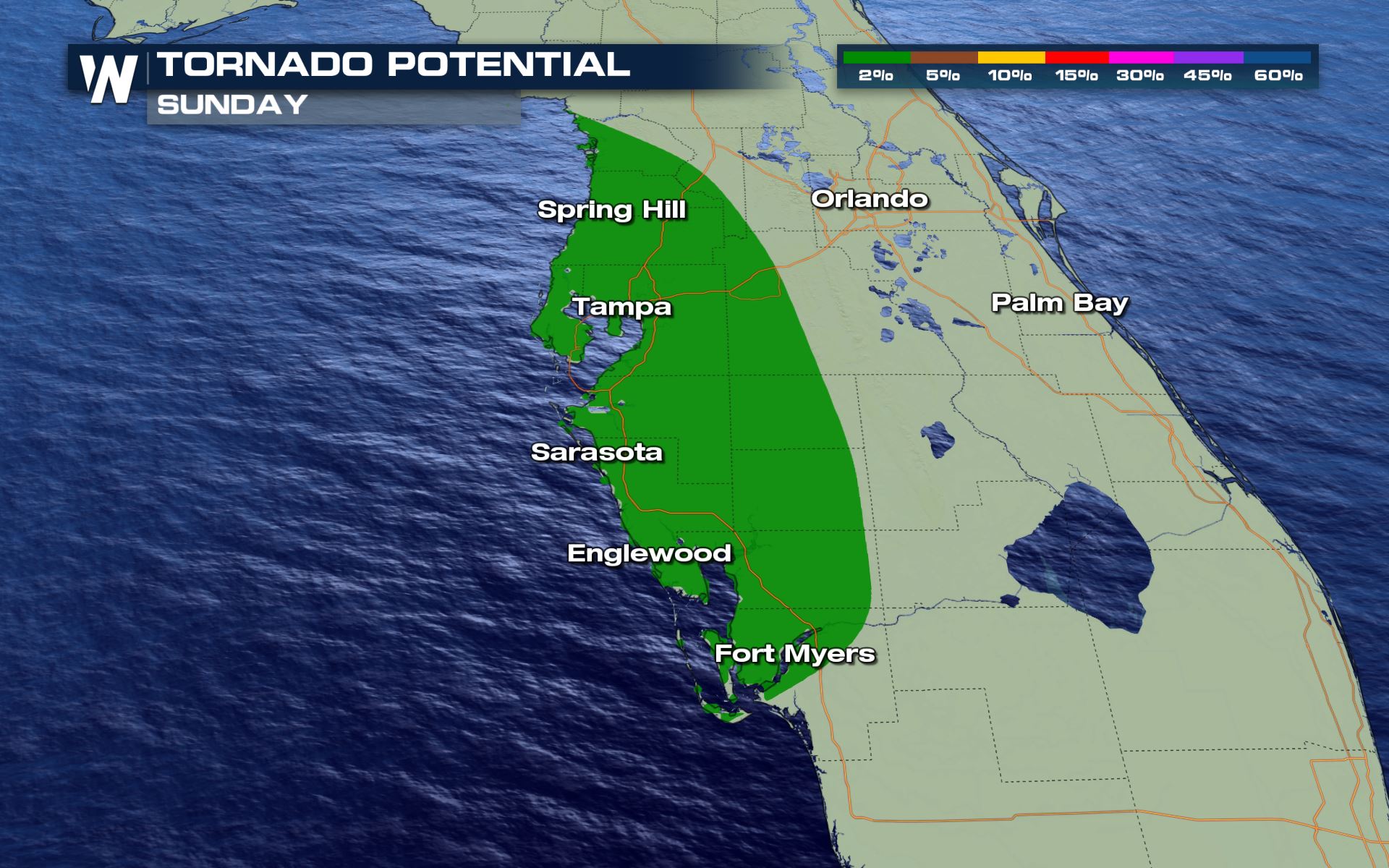 In order for wind to be classified as severe, it needs to be upwards of 58 mph within the storm.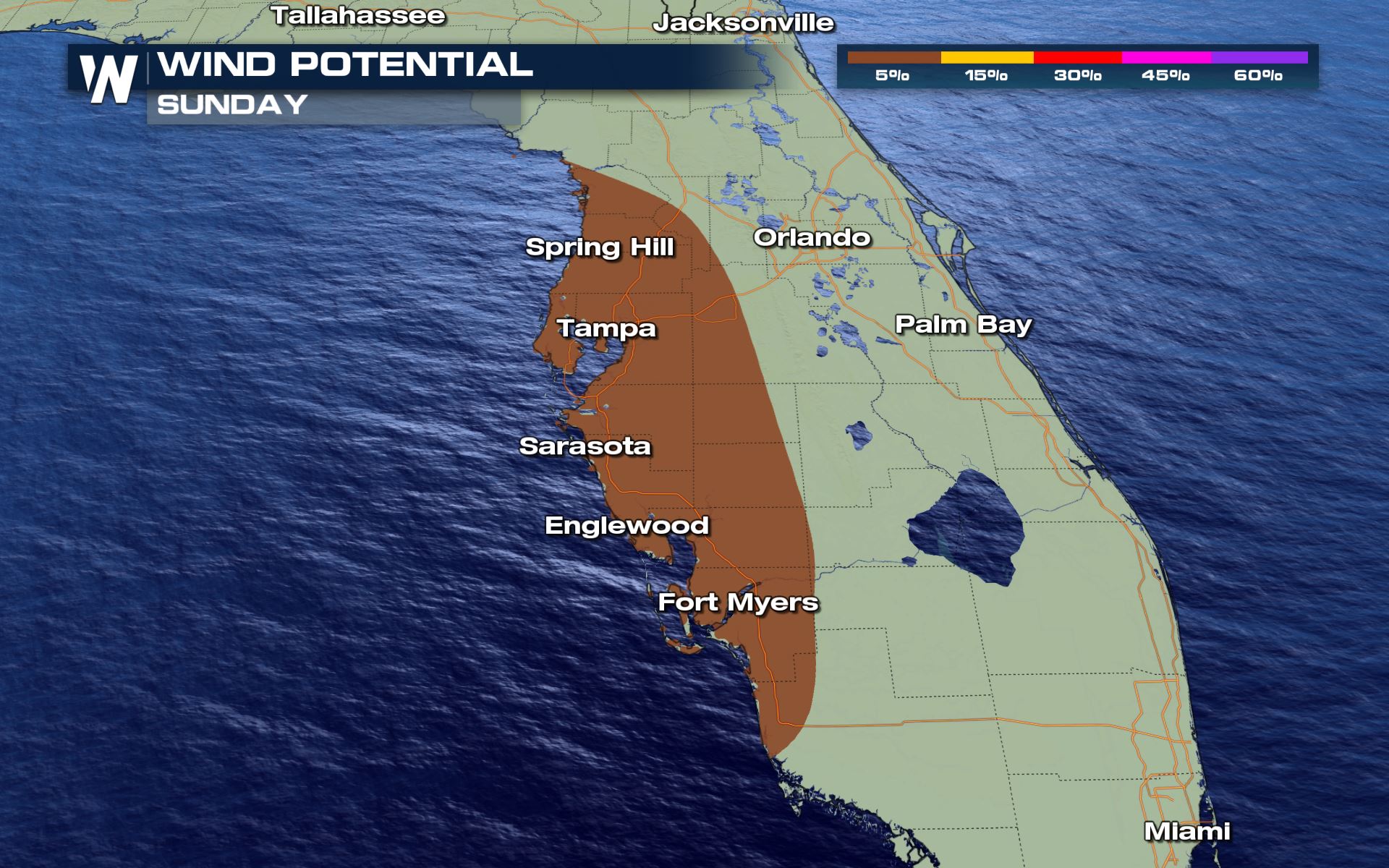 Widespread rain is ongoing this morning but is likely to become more scattered with the intensity this afternoon. The storm chances are likely to last into the overnight hours and end early Monday. The low along the gulf has a bit more instability to work with so the storms could hold their strength even past sunset.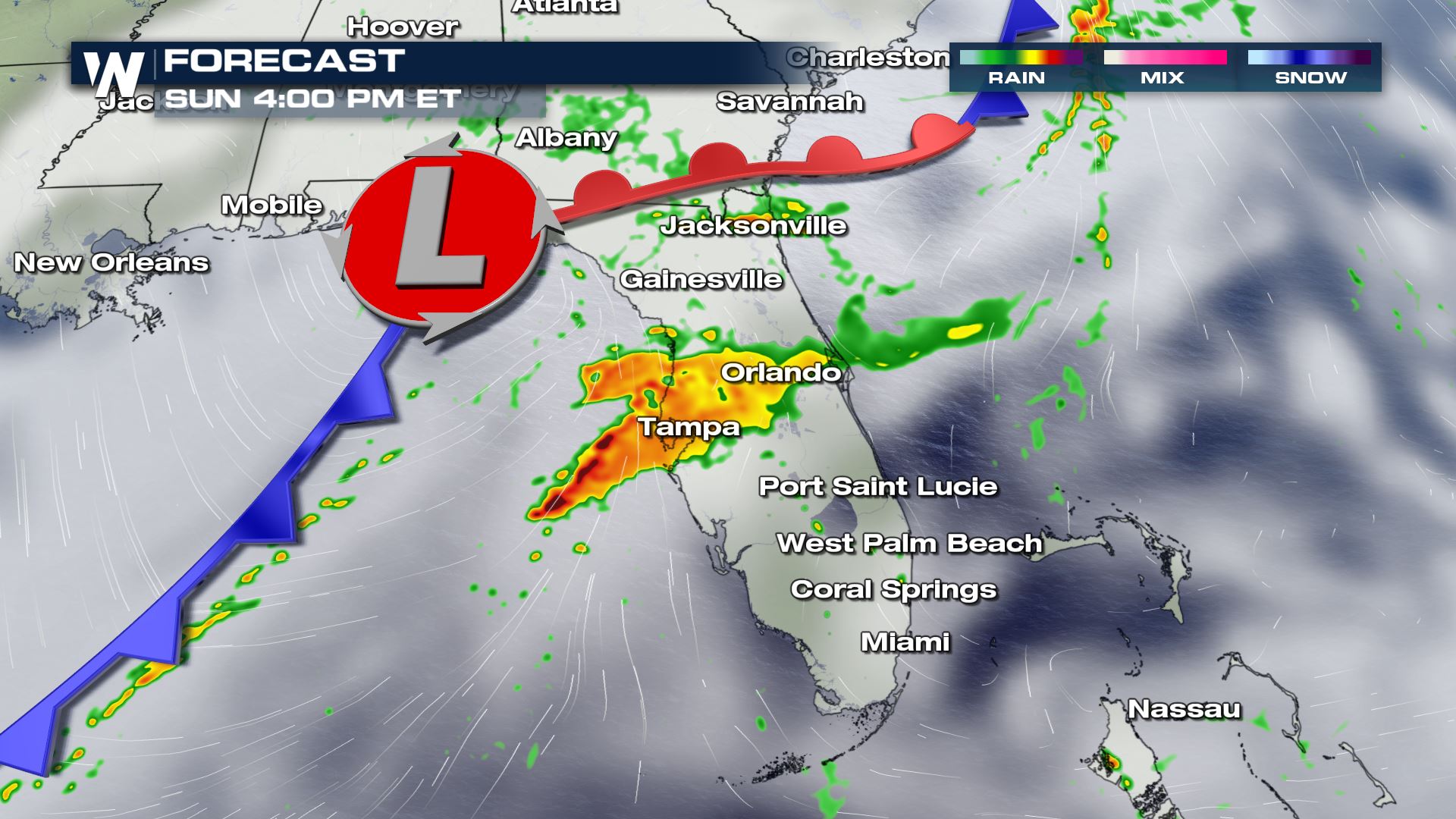 Along the cold front, squall lines set up bringing the opportunity for the strong and damaging wind. There could also be individual waterspouts which try and move onshore.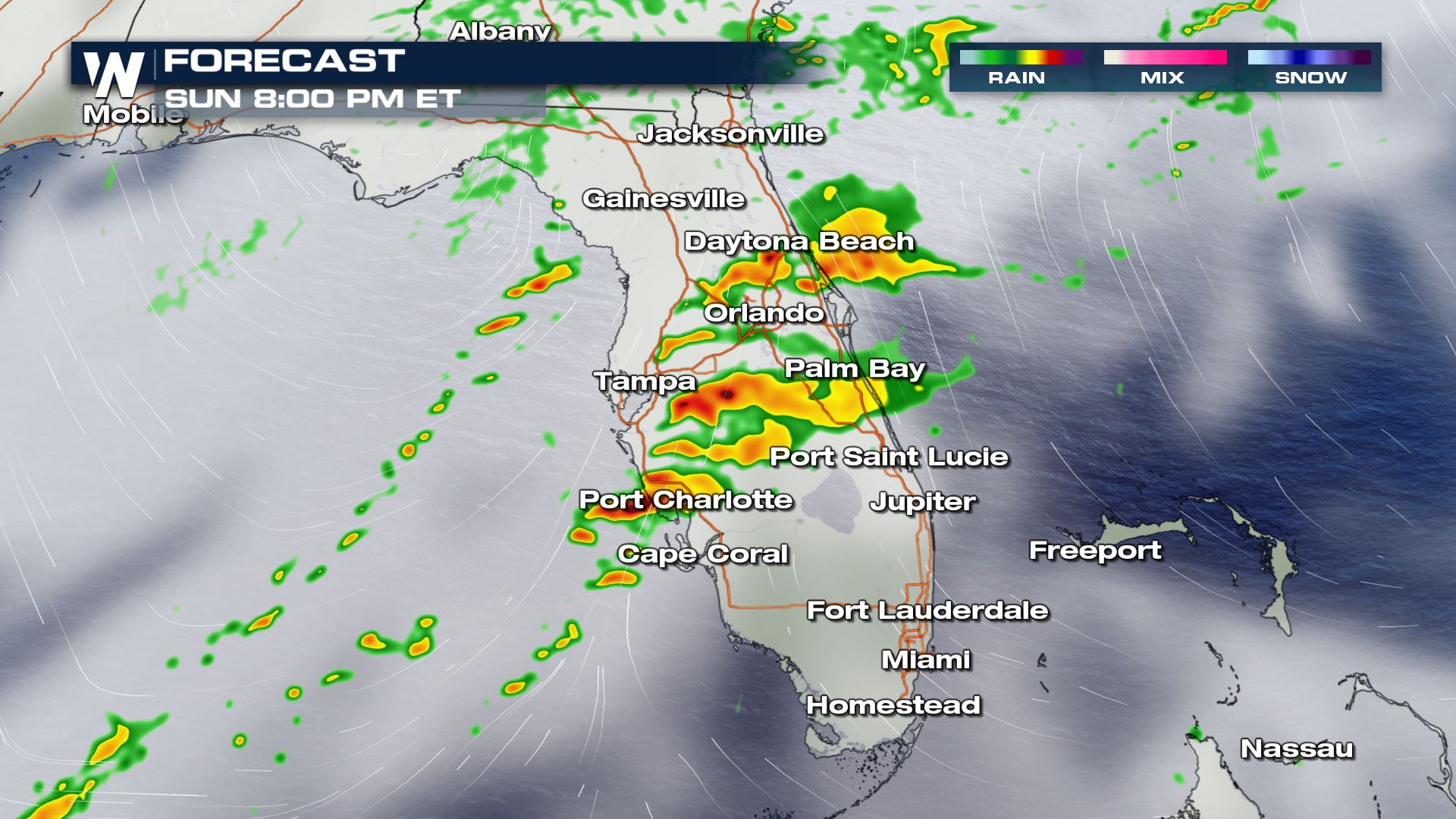 Even if cities are not highlighted in the shaded areas for severe storms, there is still going to be a line of activity working through central and southern Florida into Monday morning.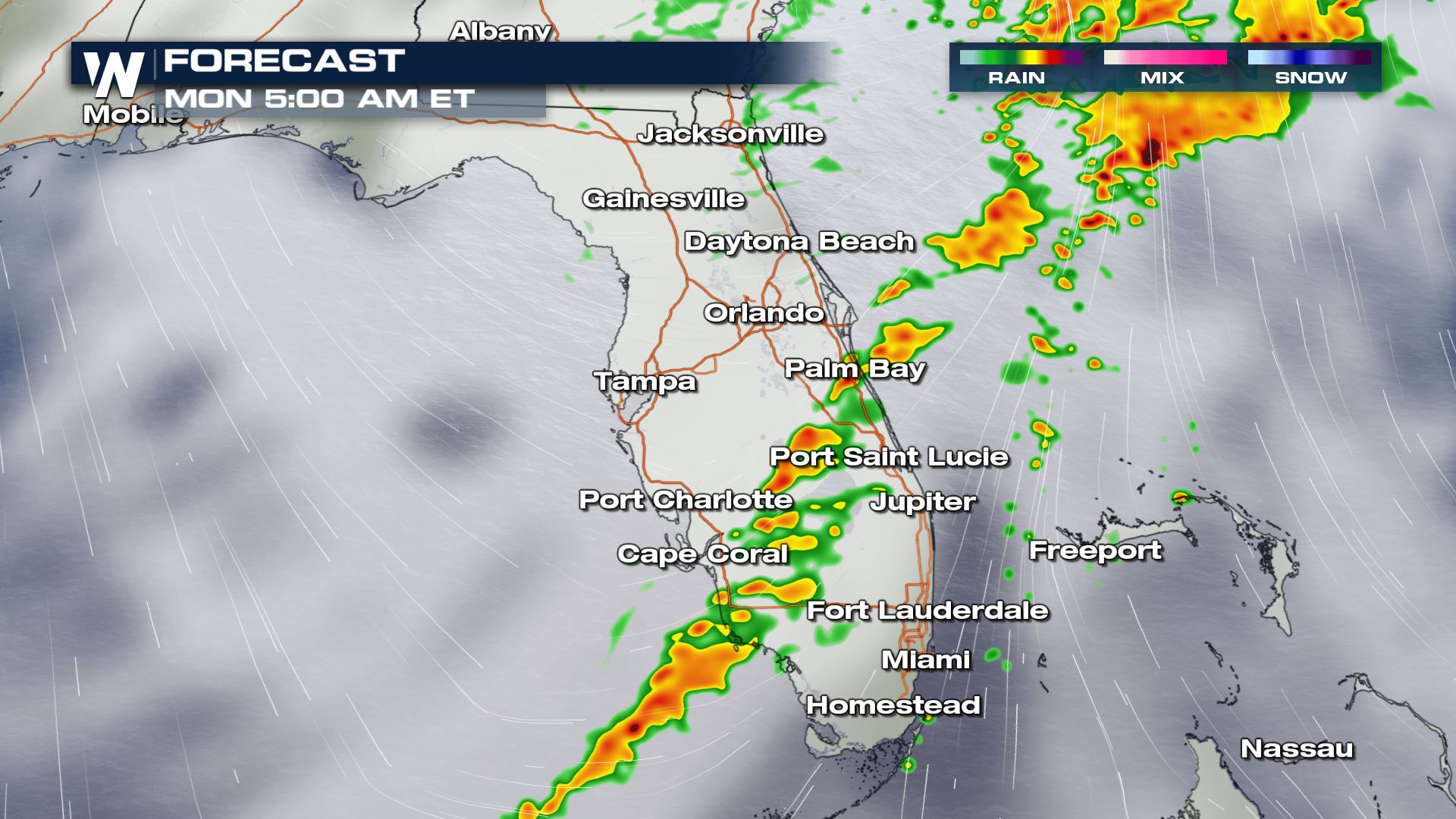 Flooding is not a huge focus of the forecast but there could be several inches of rain accumulation - between 1" and 2" with localized accumulations near 3".