Severe storms will be firing up over Central Texas today and significant hail will be the main weather threat.  This means that hail could be 2" in diameter or larger.  When you see 2", you can think of hail the size of a lime. Here is the latest severe forecast.
Severe Outlook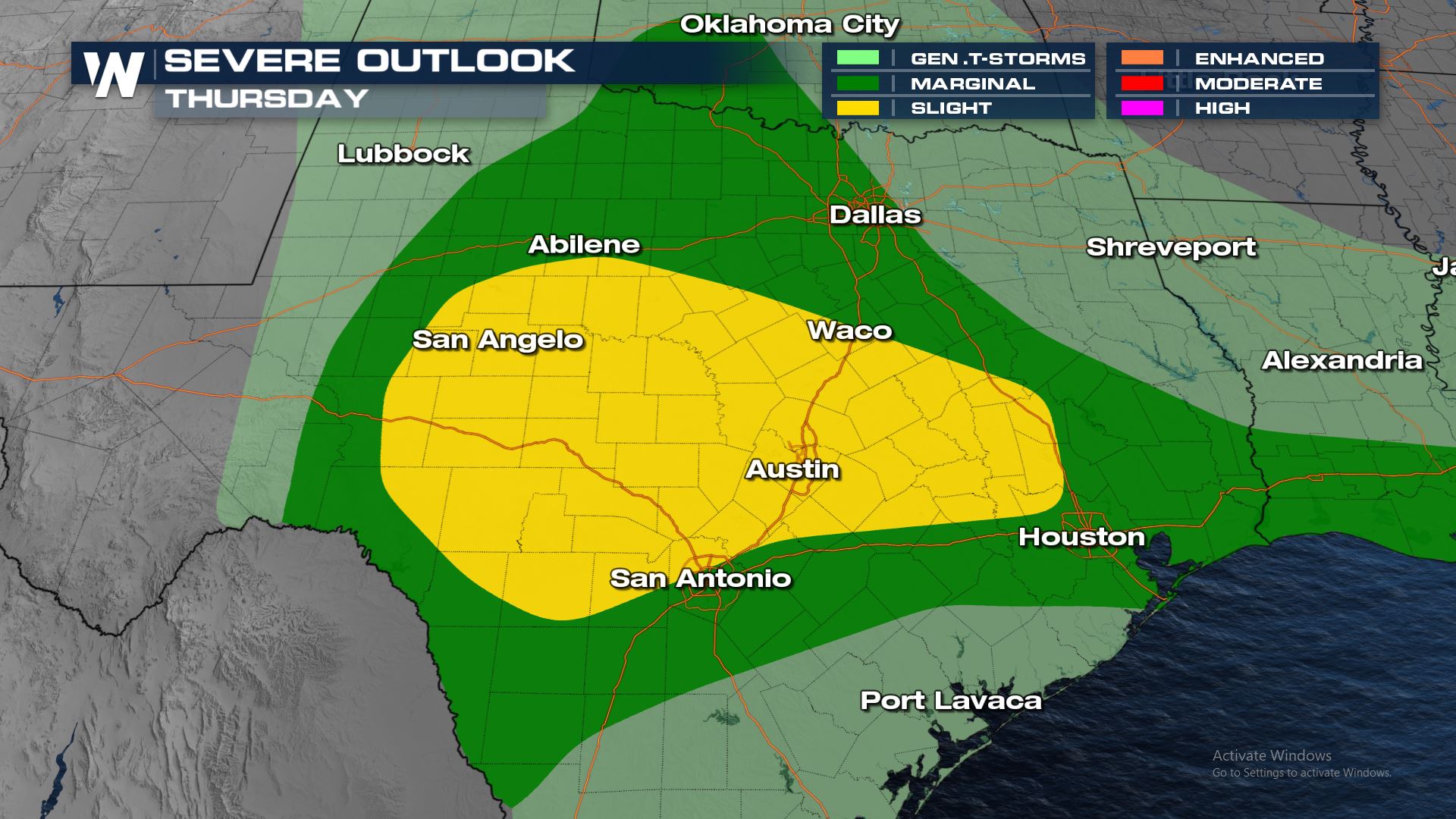 Isolated to scattered severe storms are in the forecast from the Big Bend of Texas to the Atlantic Coast of Florida today and tonight.  The significant hail threat will be over Texas, especially across Central Texas.
Severe Risks
Here is the very latest on today's hail risk.  15% chance for severe hail right over cities and towns like San Angelo, Kerrville and Austin.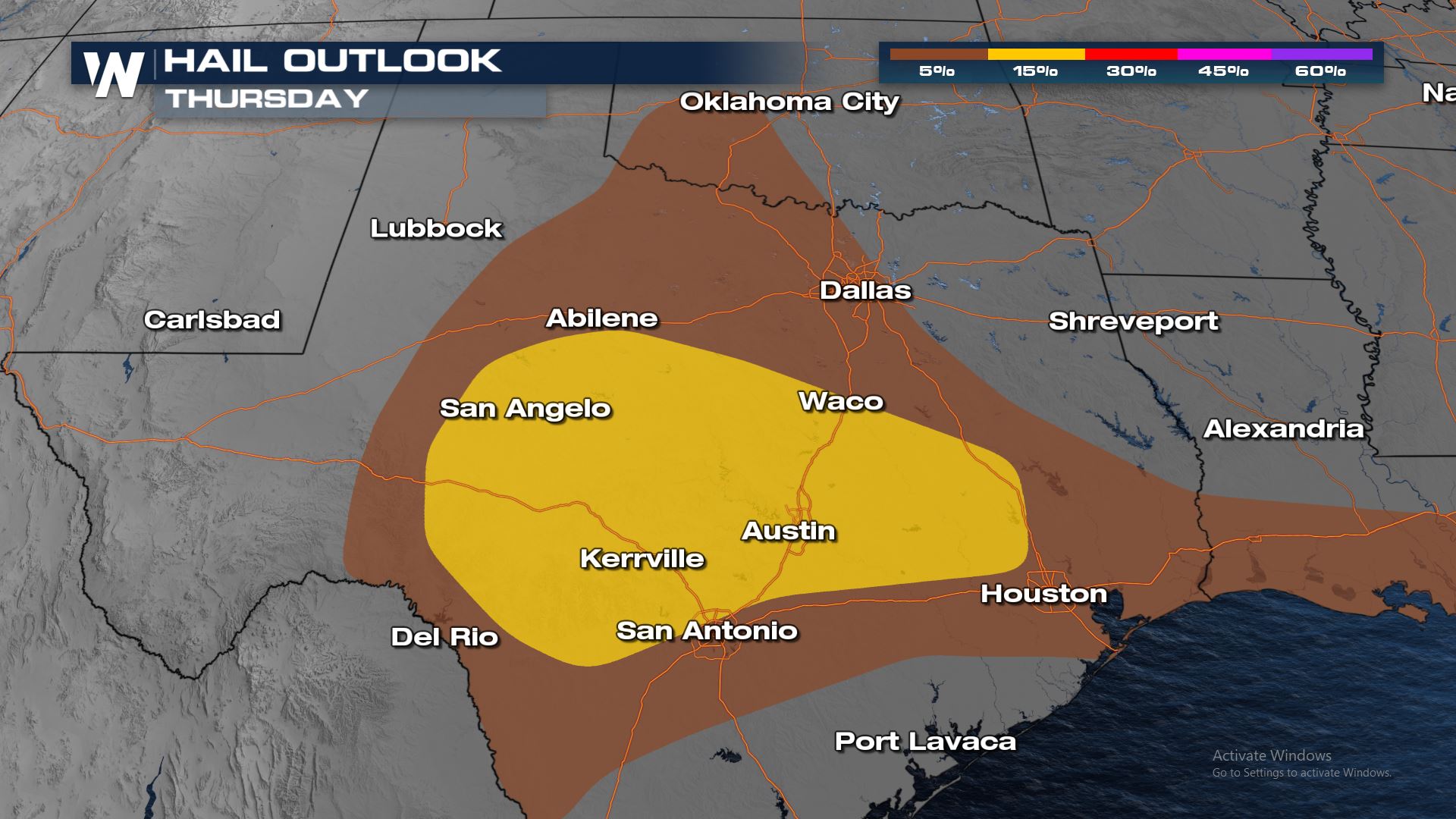 And because of how large the hail could be in these areas, a significant hail threat has been added to today's forecast.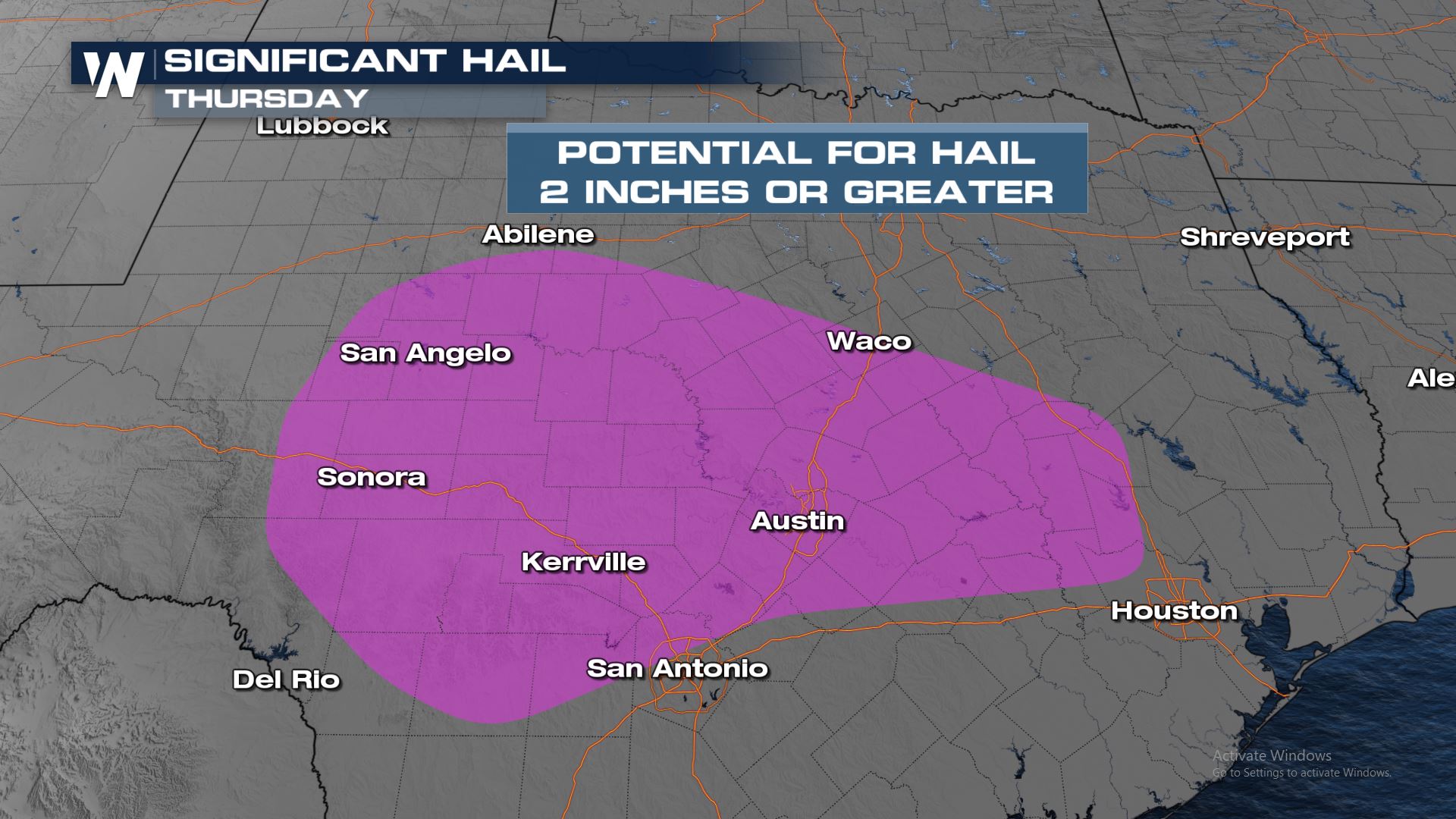 Forecast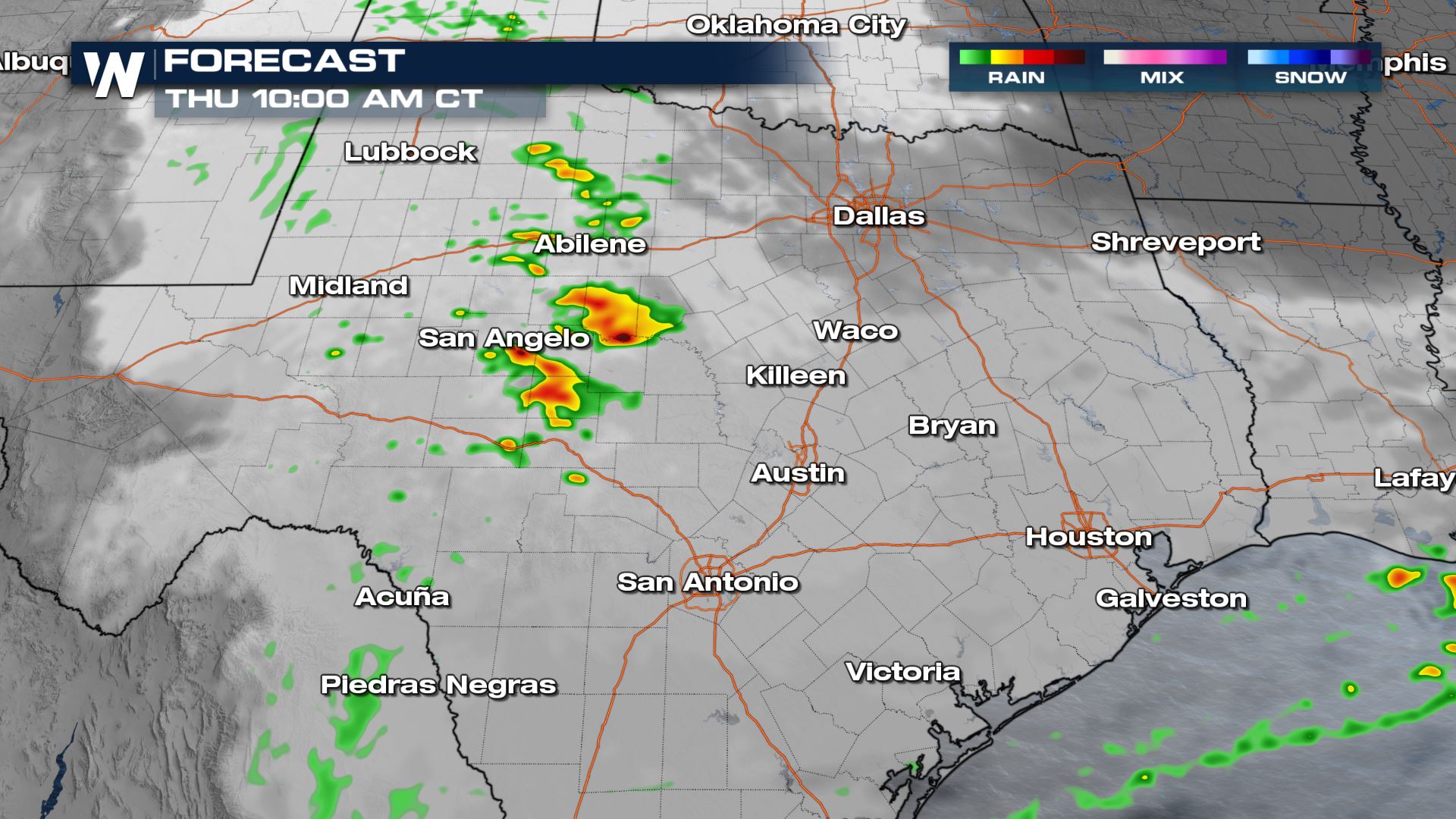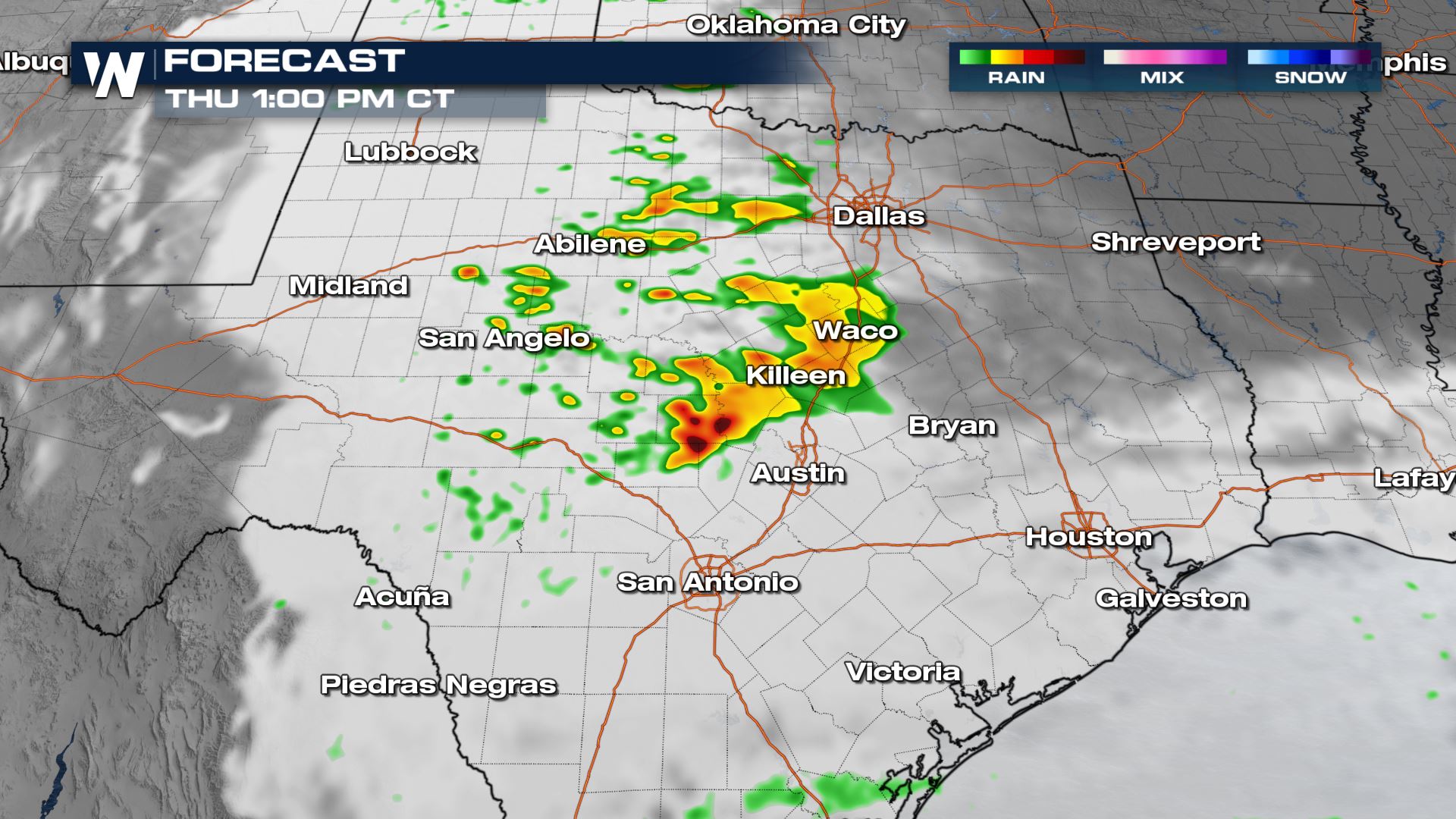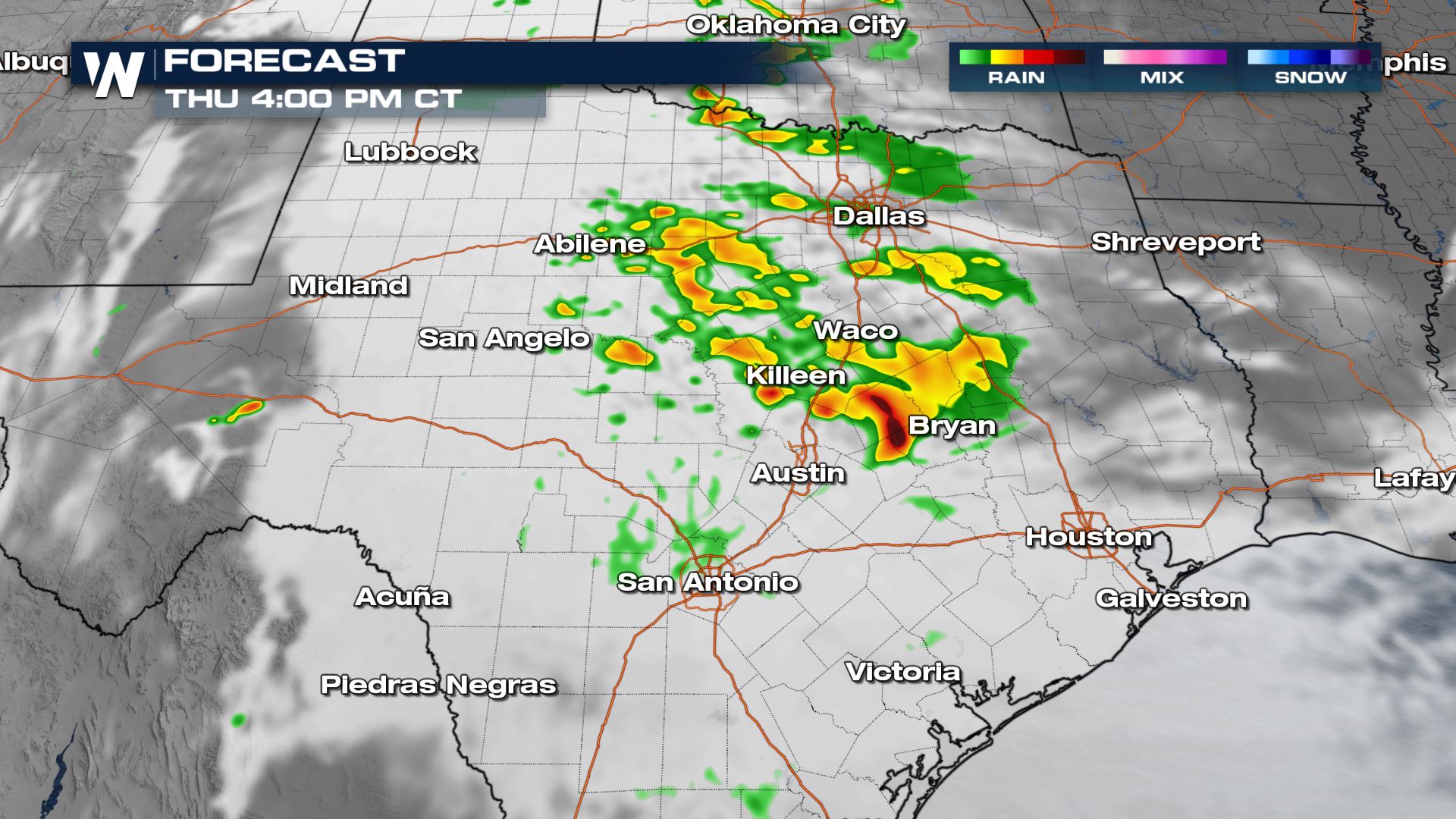 The storms will be firing up this morning and lasting through the afternoon today.  We will track these storms into Friday as they could contain severe wind and hail for portions of east Texas and western Louisiana.