Intense thunderstorms impacted the central Great Plains Friday with wind gusts up to 90 miles per hour! Now the storms are expected to continue to drift to the south through the overnight hours and into early Saturday.
Storm Reports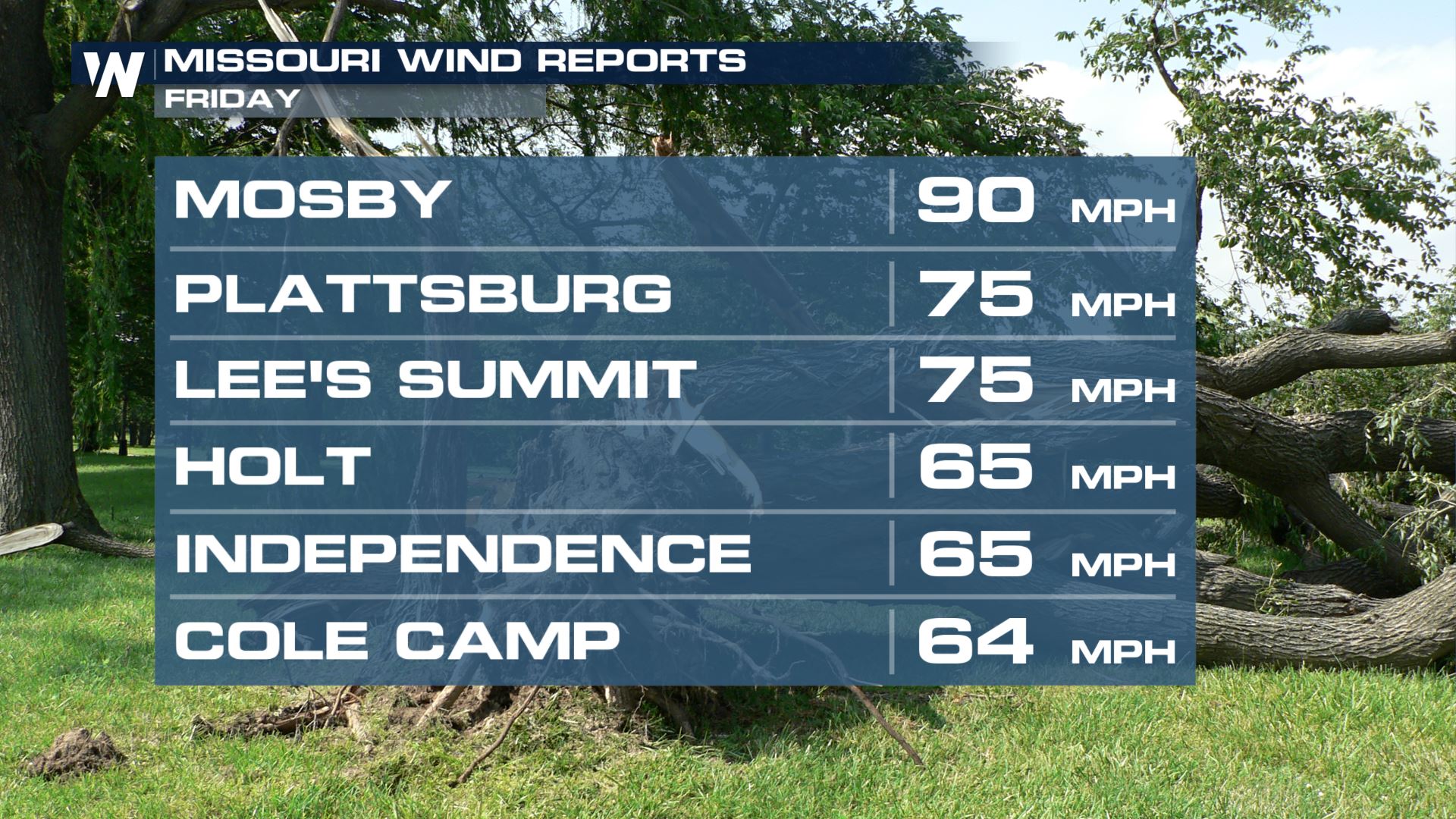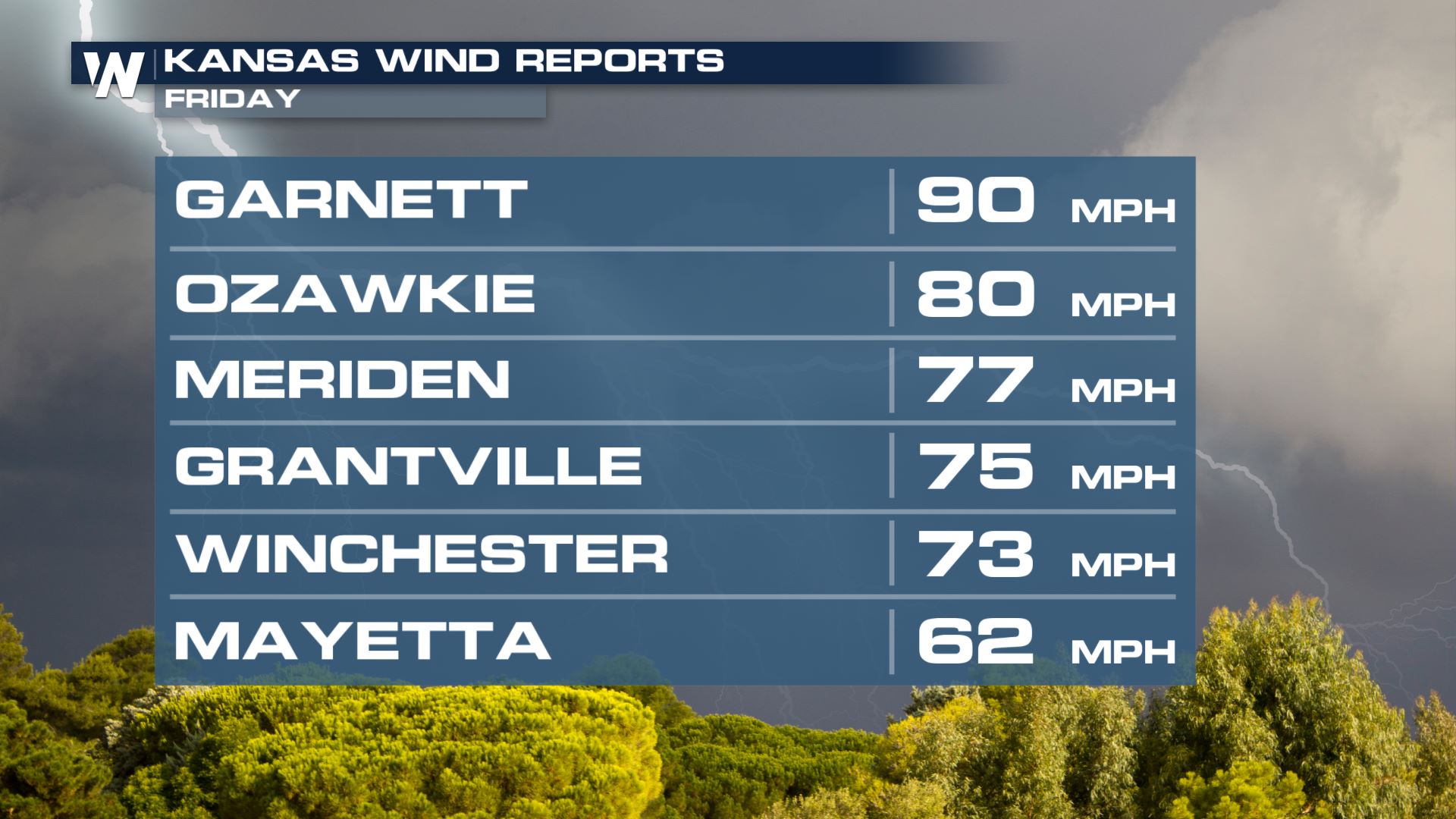 Severe Outlook
Scattered to numerous strong to severe thunderstorms are expected along the tail end of a cold front overnight into Saturday morning, as the remnant energy Friday dives south. An enhanced risk (category 3 out of 5) has been issued across portions of Northeast Oklahoma.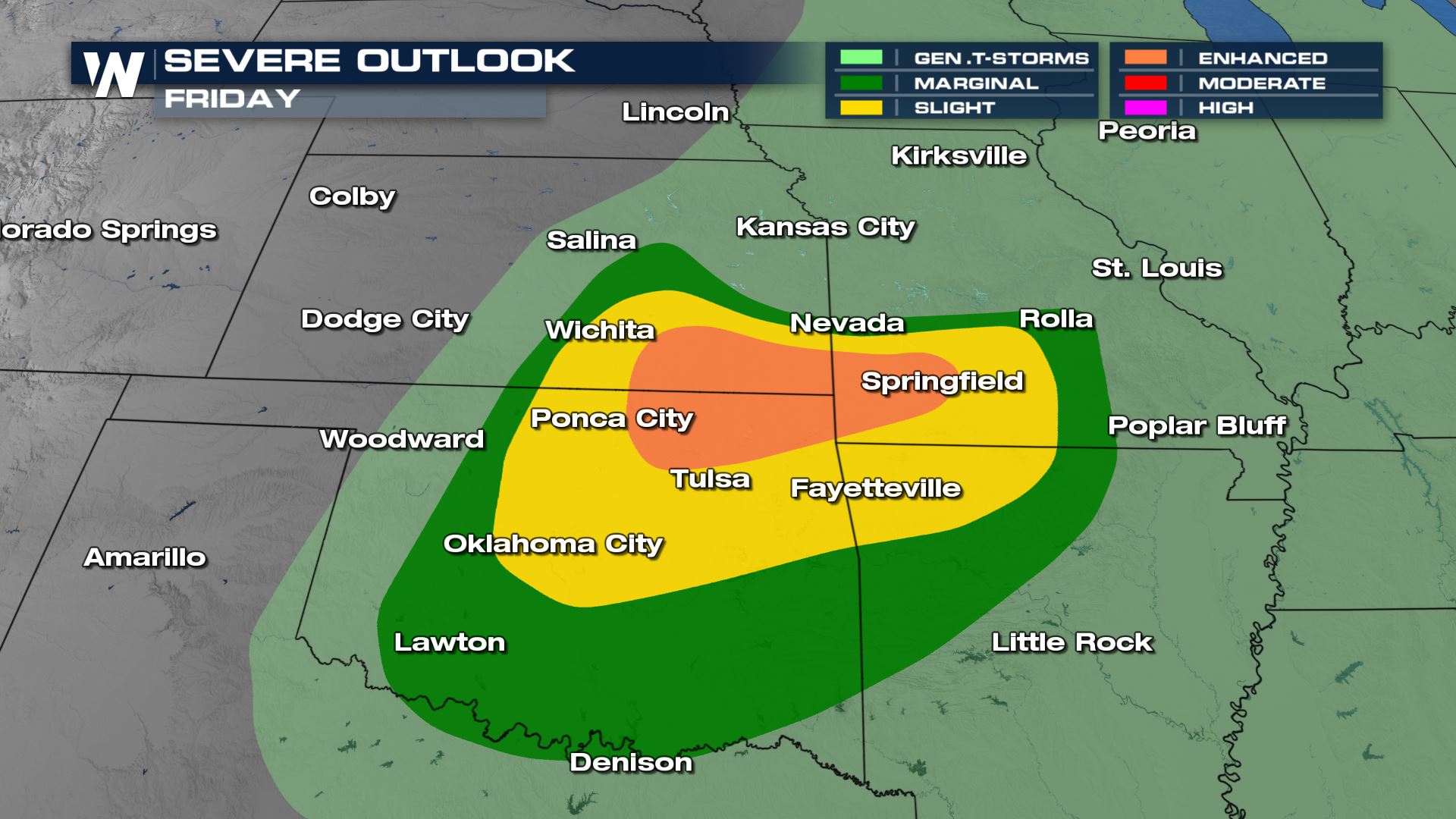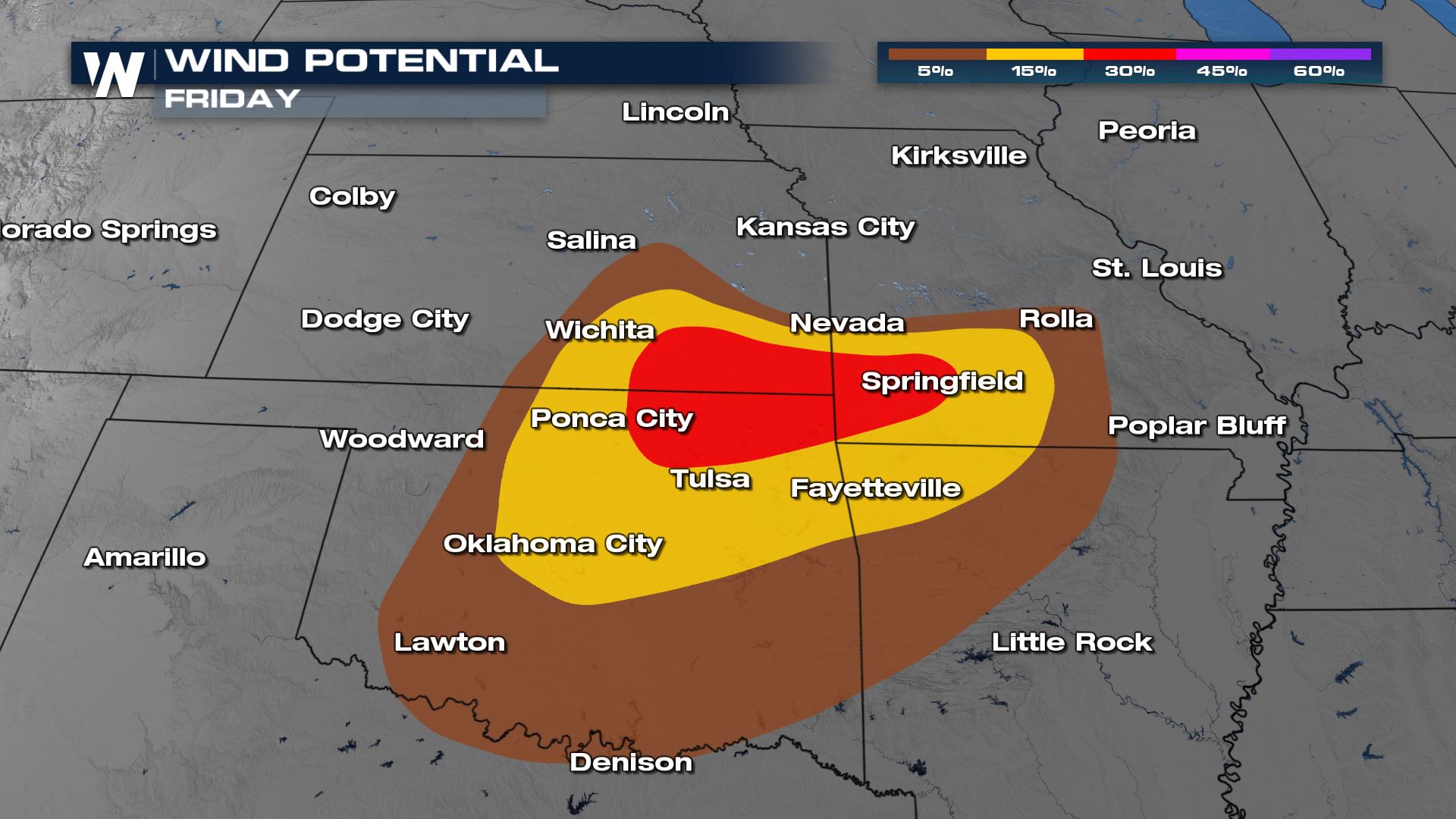 Damaging wind gusts are the primary risk from storms but large hail is also expected with several storms.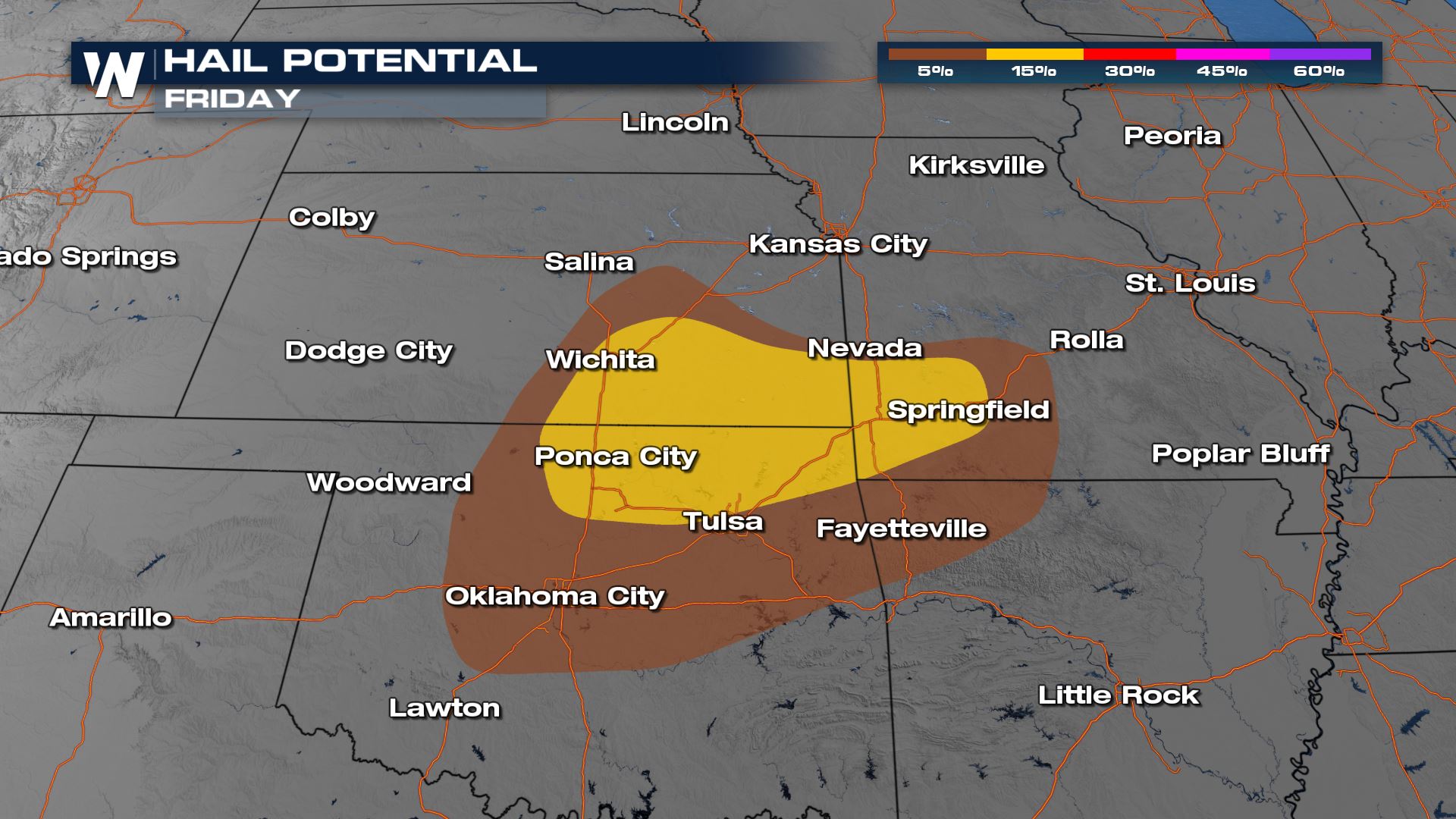 Forecast
Storms will continue to move south from Kansas and Missouri overnight, into Oklahoma and perhaps western Arkansas.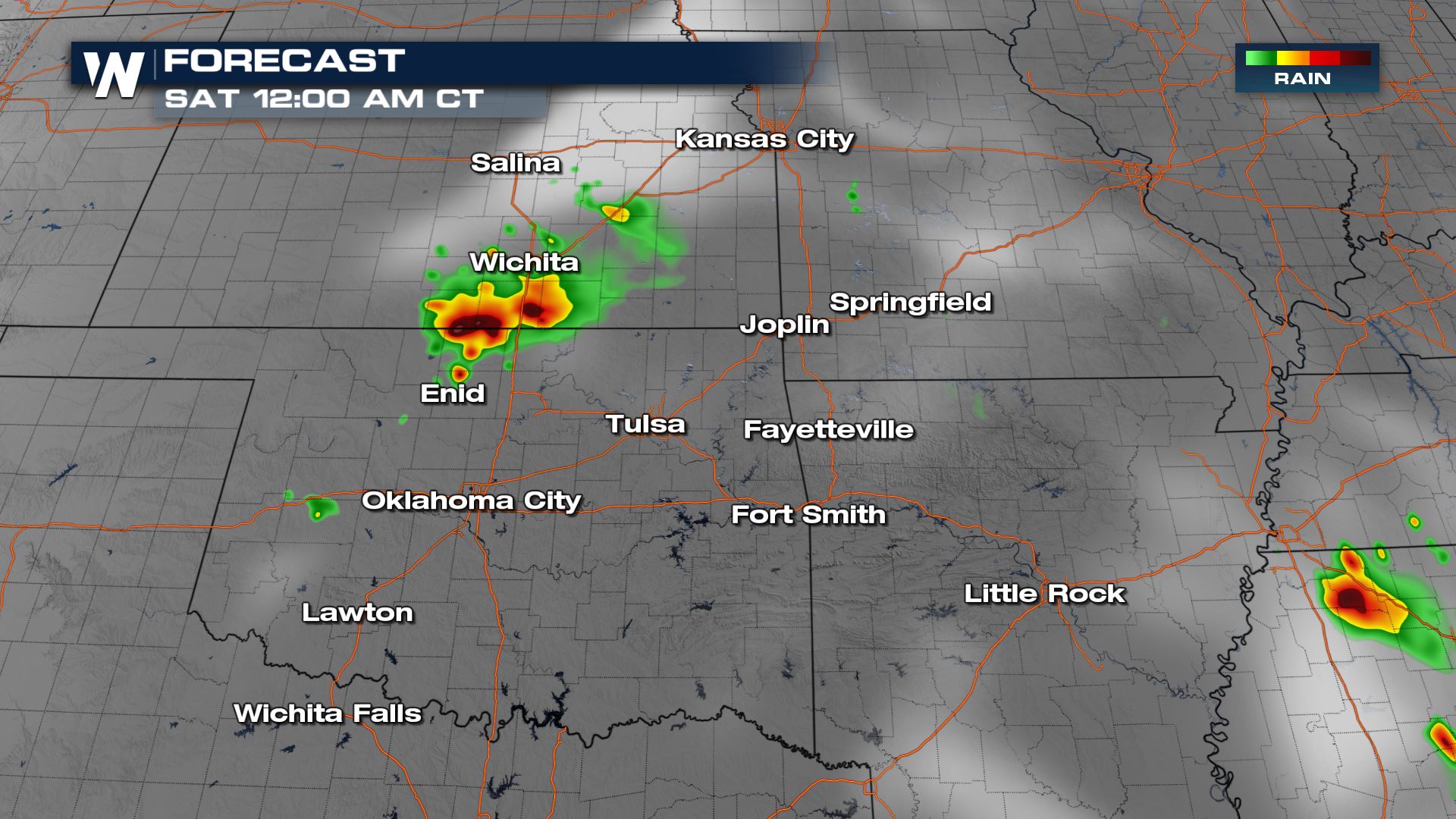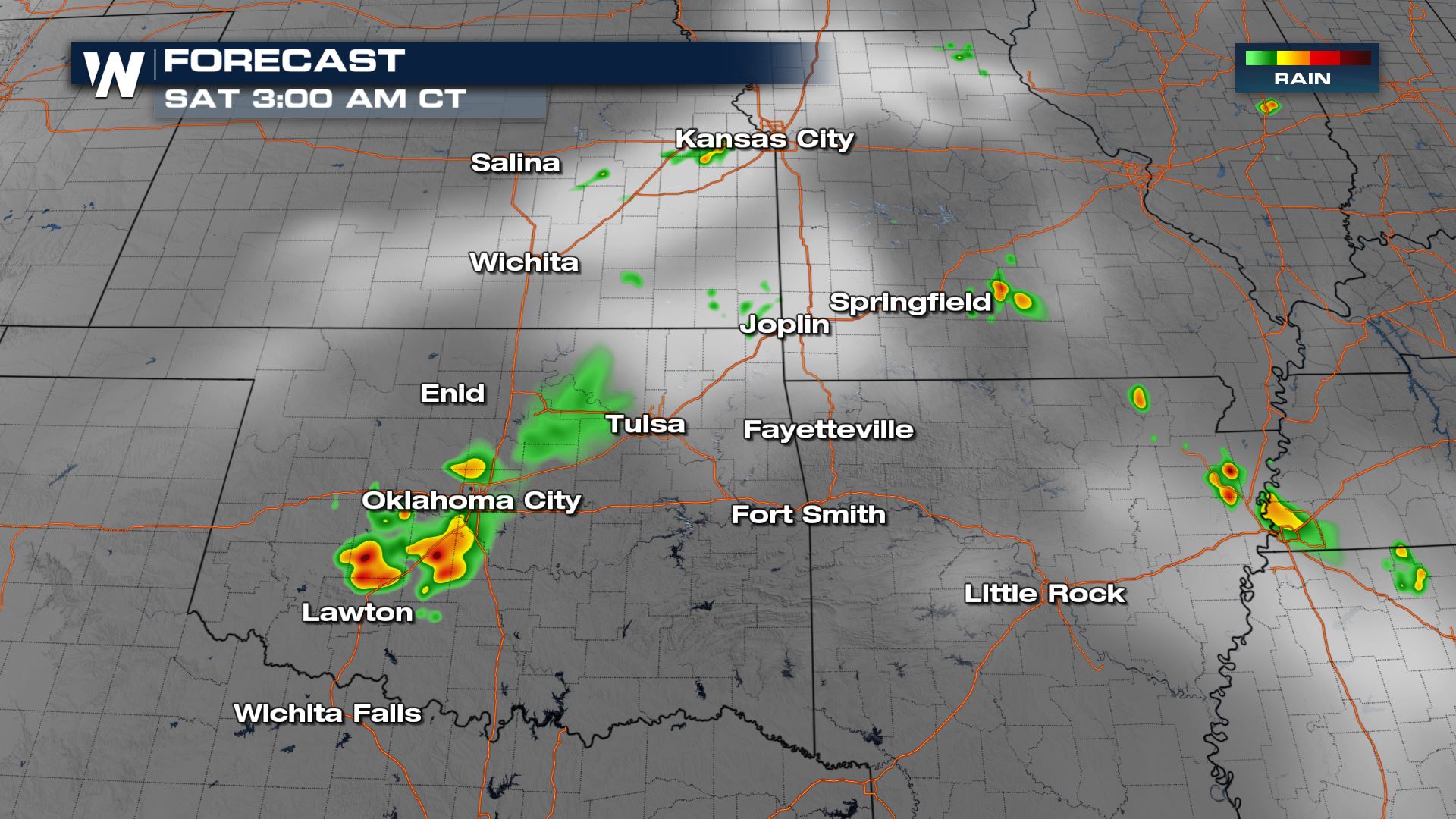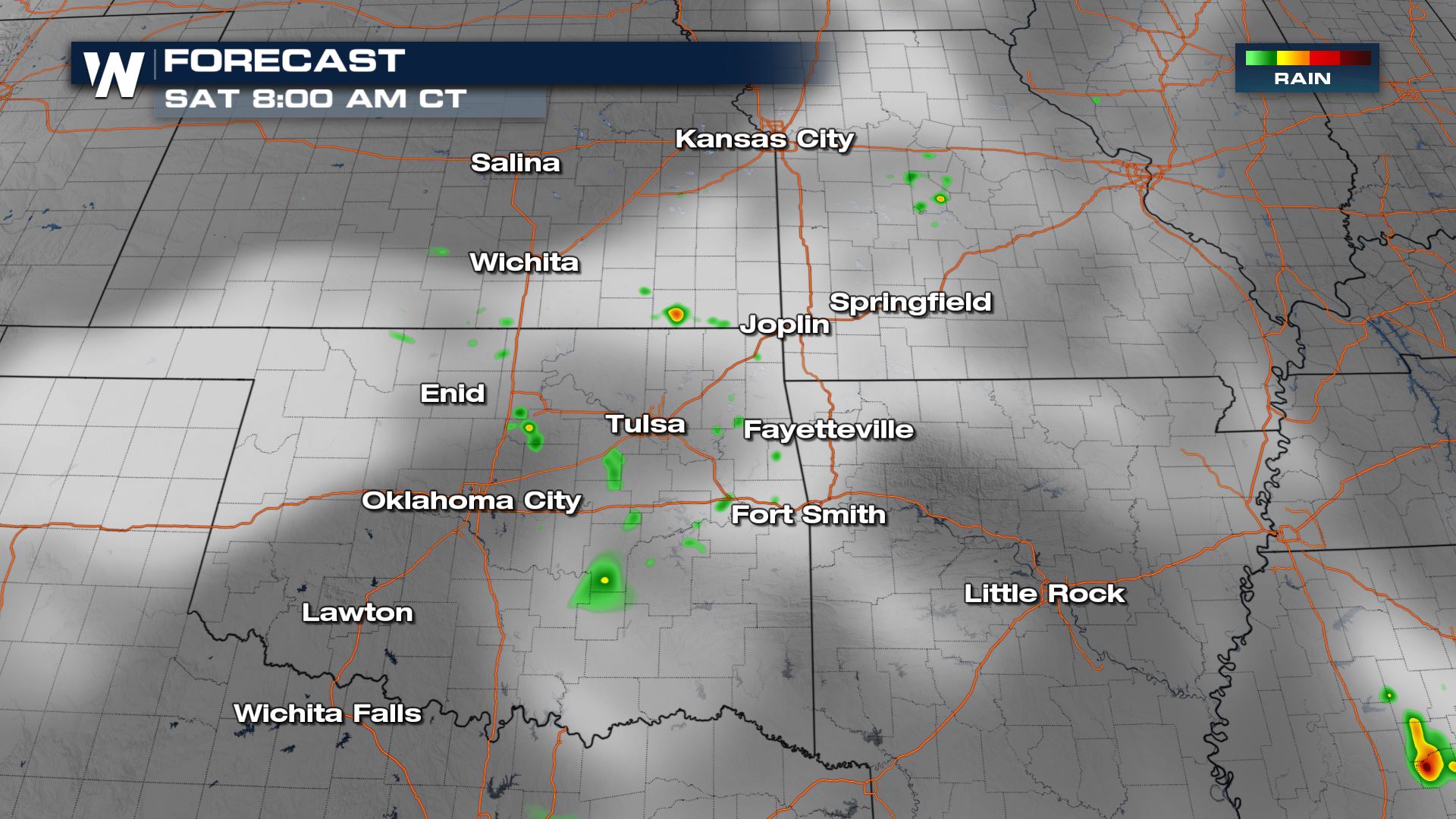 More updates can always be found on WeatherNation.  Find out how to stream our live coverage here ——–>
Stream WeatherNation