A strong cold front is moving through the eastern third of the U.S. tonight (Monday Night). Heat and humidity will create instability ahead of a cold front, helping to build the severe weather threat.
Severe Weather Outlook
The Storm Prediction Center has downgraded the severe threat tonight to a level II 'slight risk' for the worst severe risk area tonight.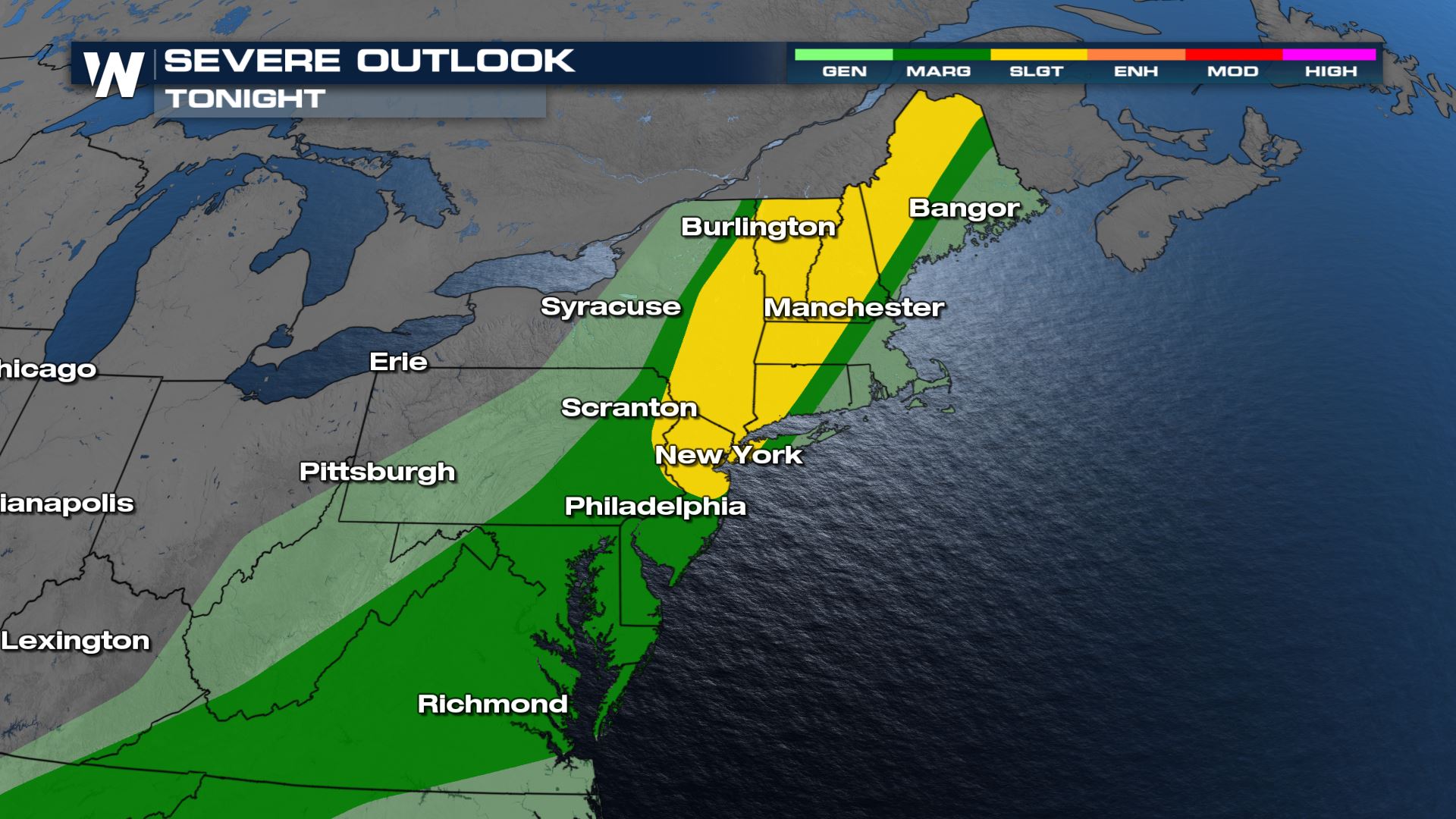 Isolated tornadoes are possible ahead of the cold front.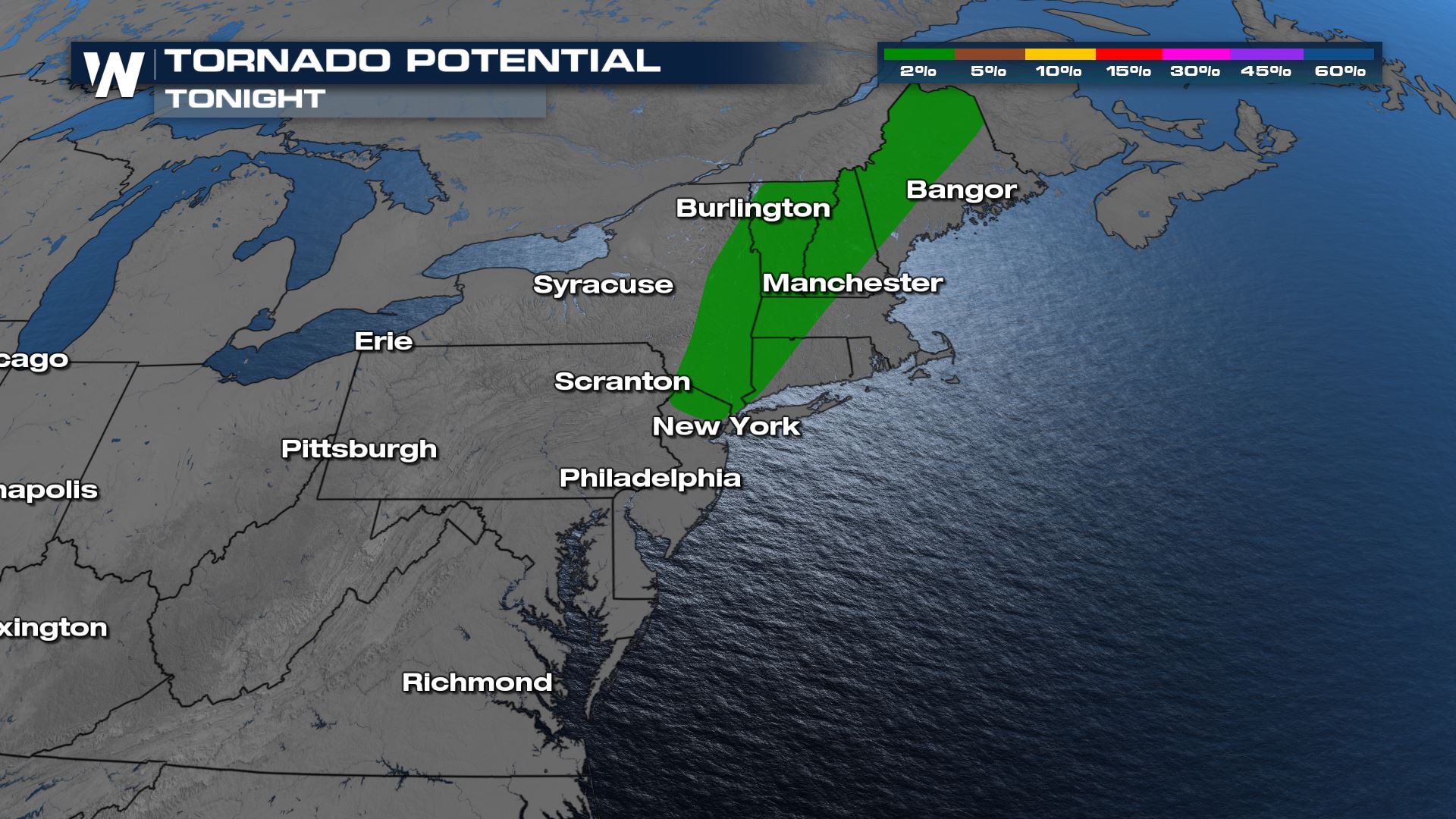 Gusts stronger than 60 mph are also possible in the area shaded in yellow.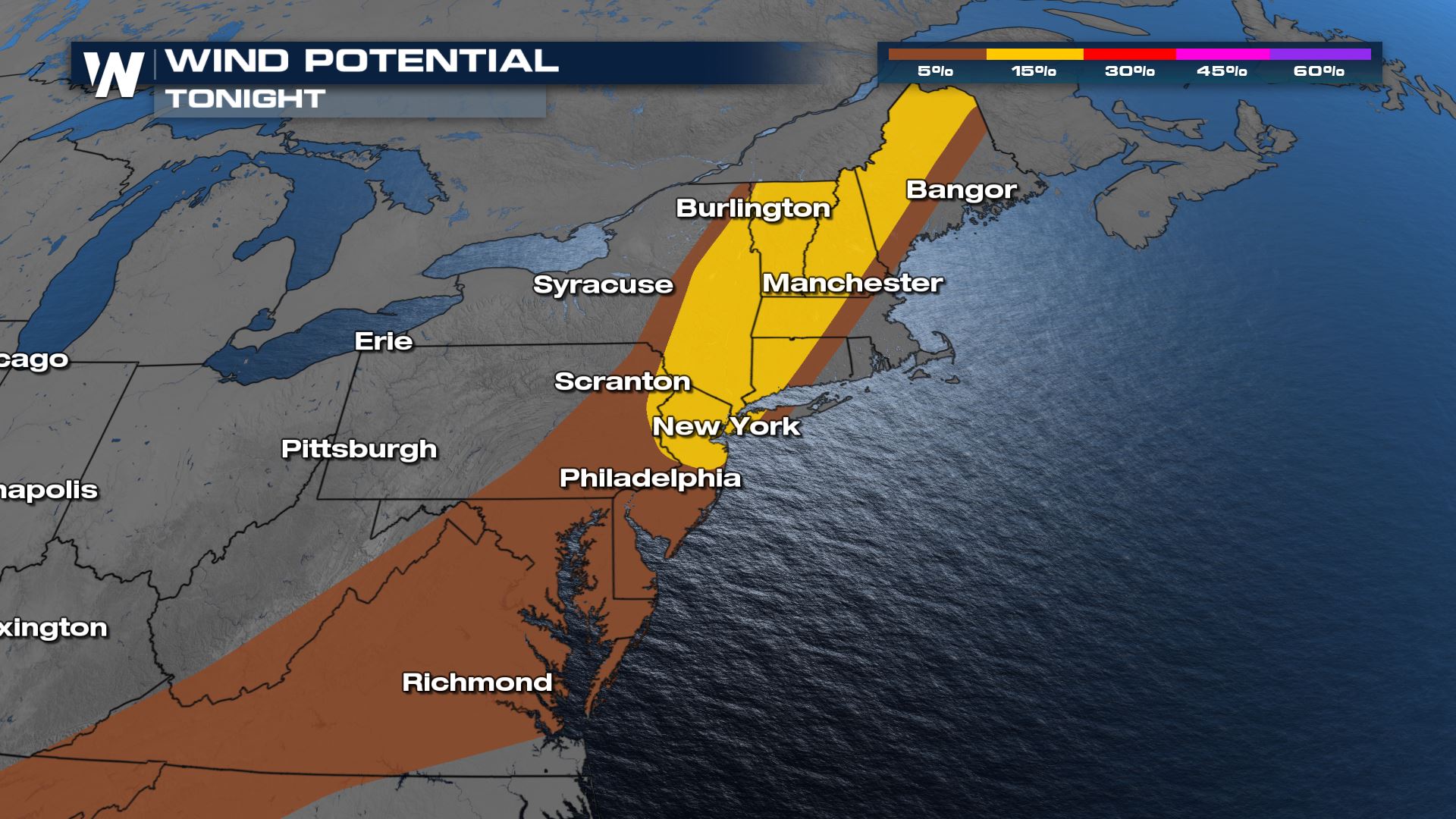 Large hail stones upwards of 1" in diameter may also occur.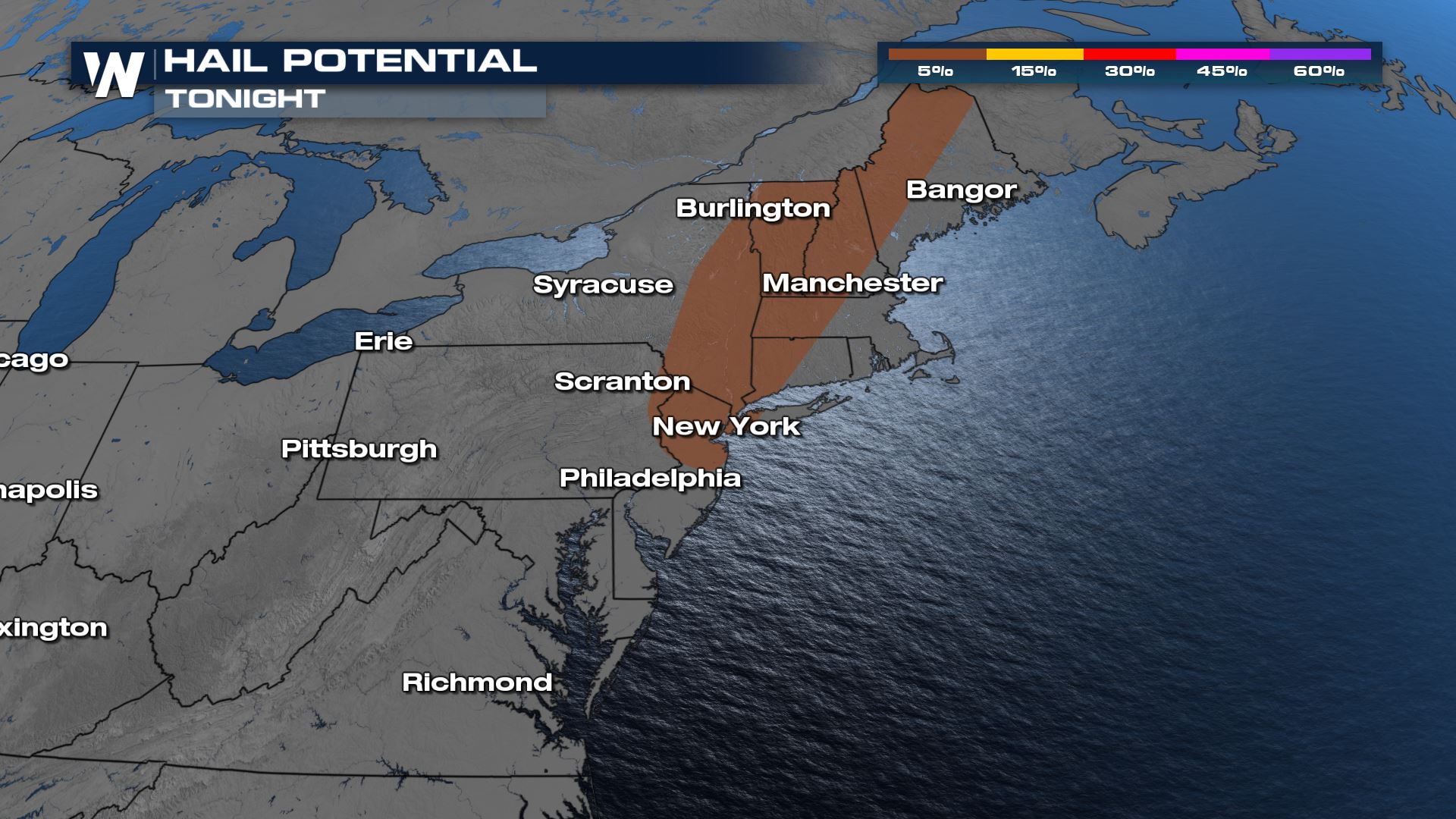 Forecast
Strong storms are still possible into the earliest parts of the overnight hours.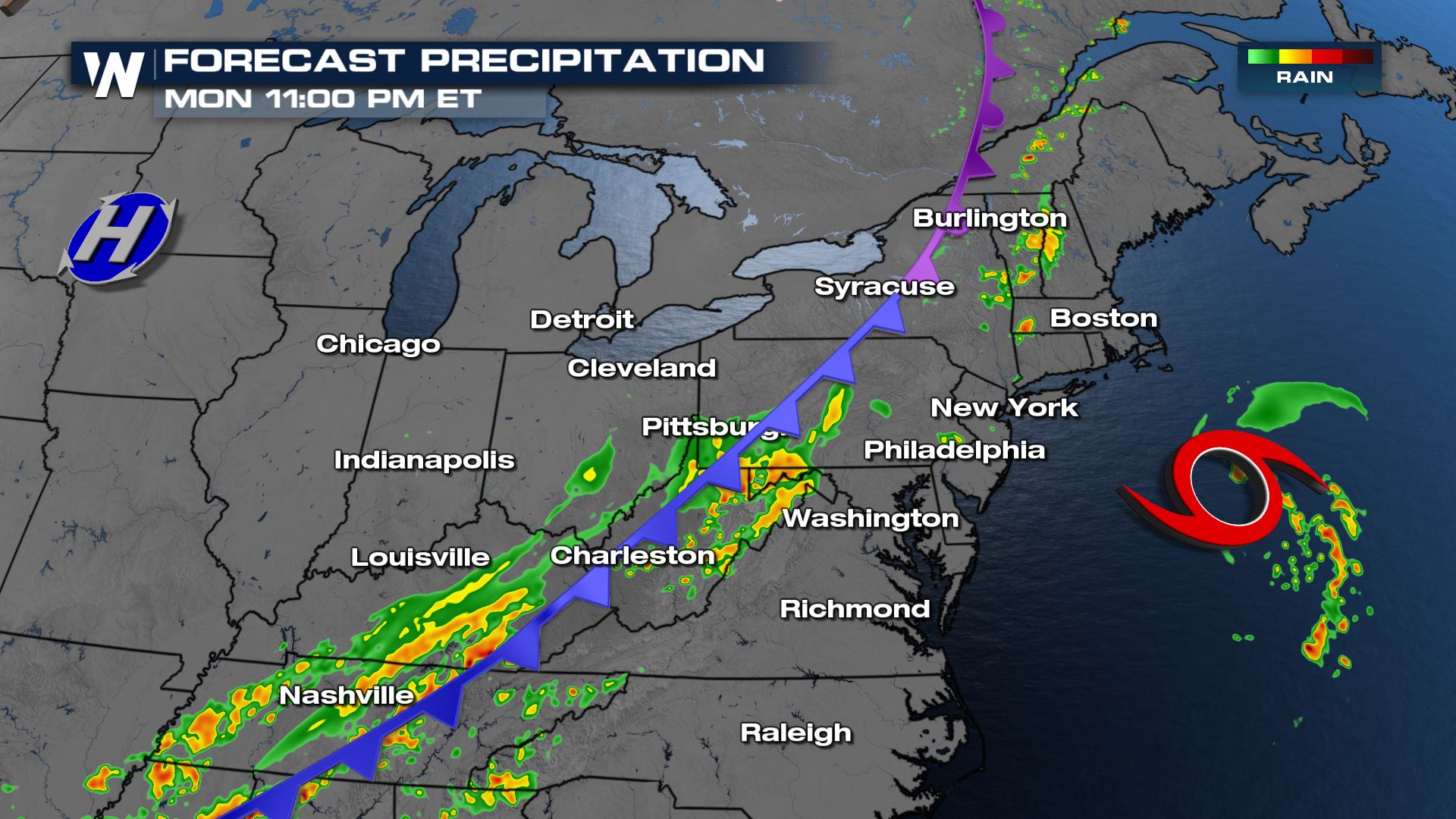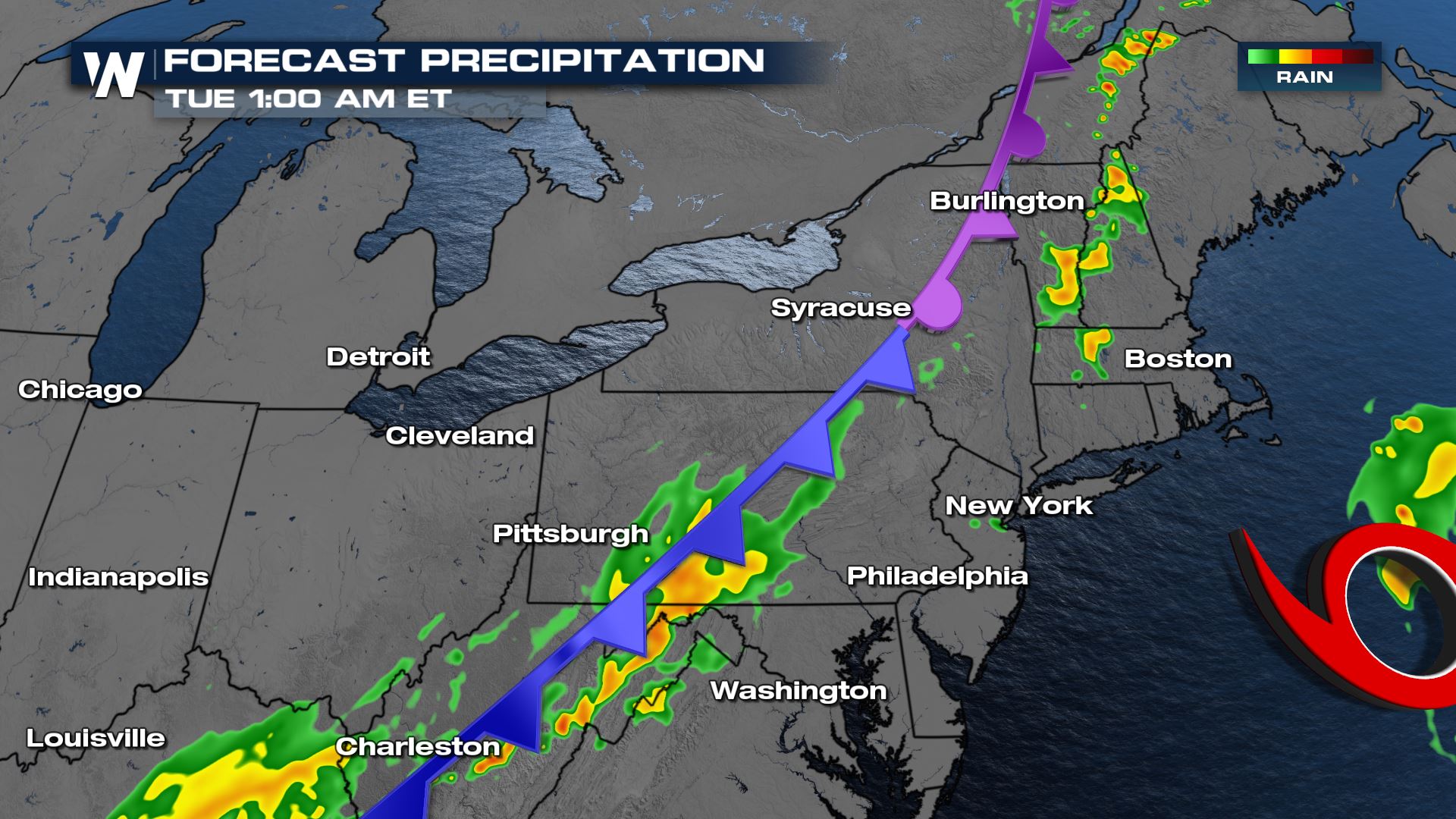 Be sure to stay up to date on this evolving severe weather situation by checking the Eastern regional forecasts at 10 minutes and 30 minutes past the hour. This article will also be updated as new information becomes available.