A strong cold front will be tapping into abundant moisture across the Eastern United States.  Showers and storms will be likely along the frontal boundary with a risk of severe storms setting-up over North Carolina and Virginia for the later morning and early afternoon. Here is the latest severe forecast.
Severe Outlook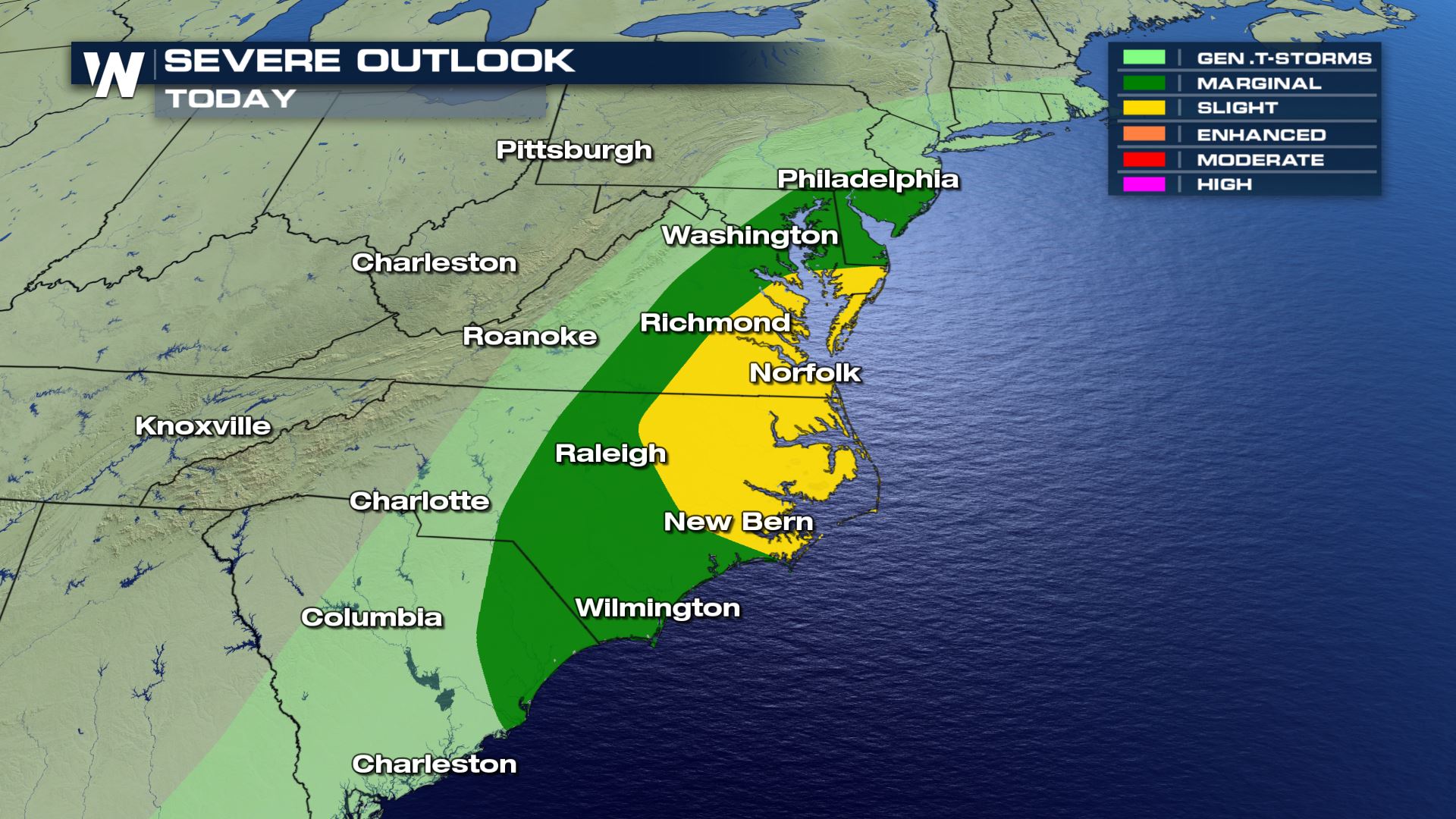 Strong to severe storms will be possible from the coast of South Carolina up to southern Pennsylvania and Delaware.  Damaging winds will be the main weather risk with an isolated tornado chance.  Cities like Norfolk and New Bern will need to be weather alert with today's severe risk.
Severe Risks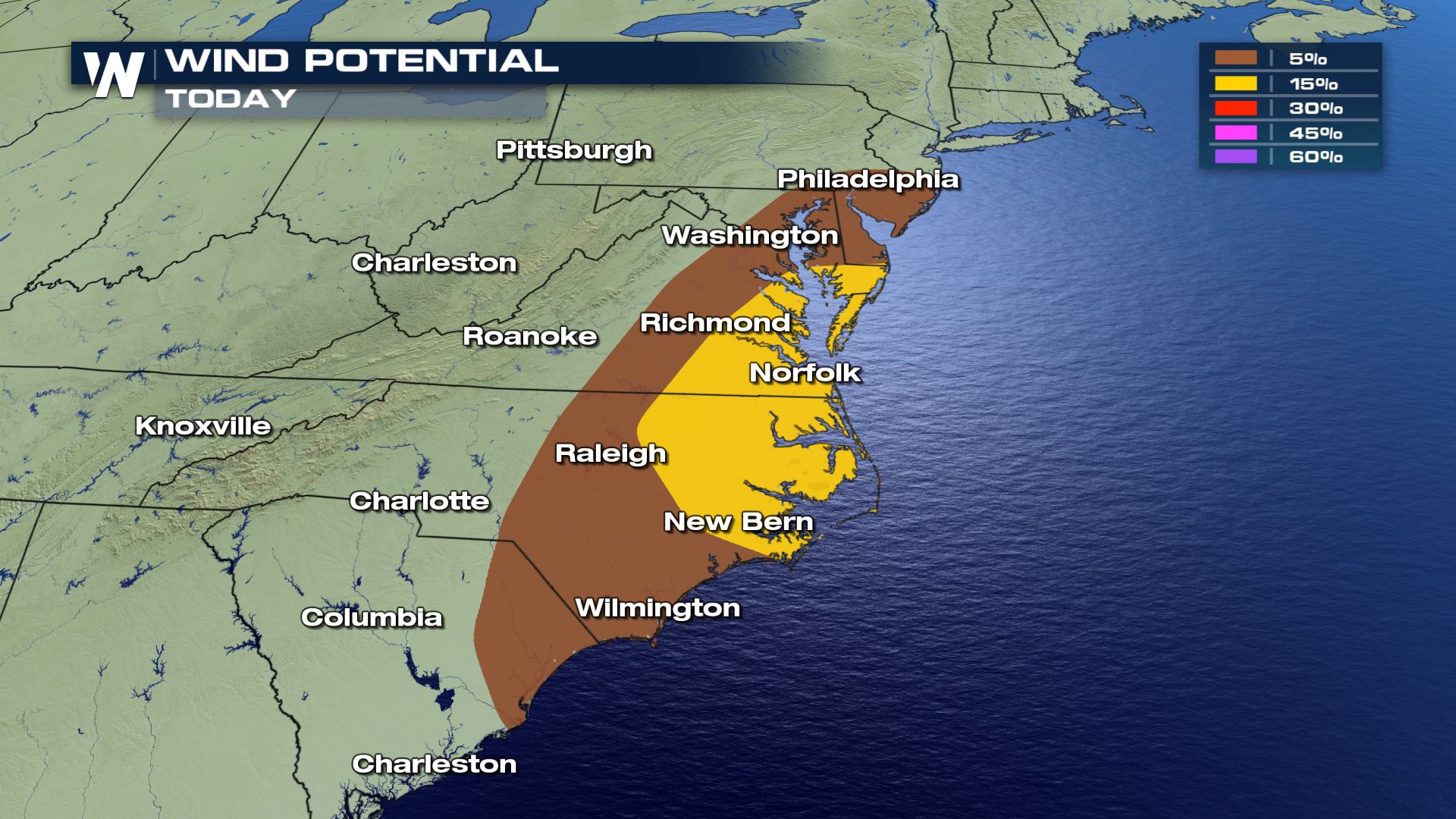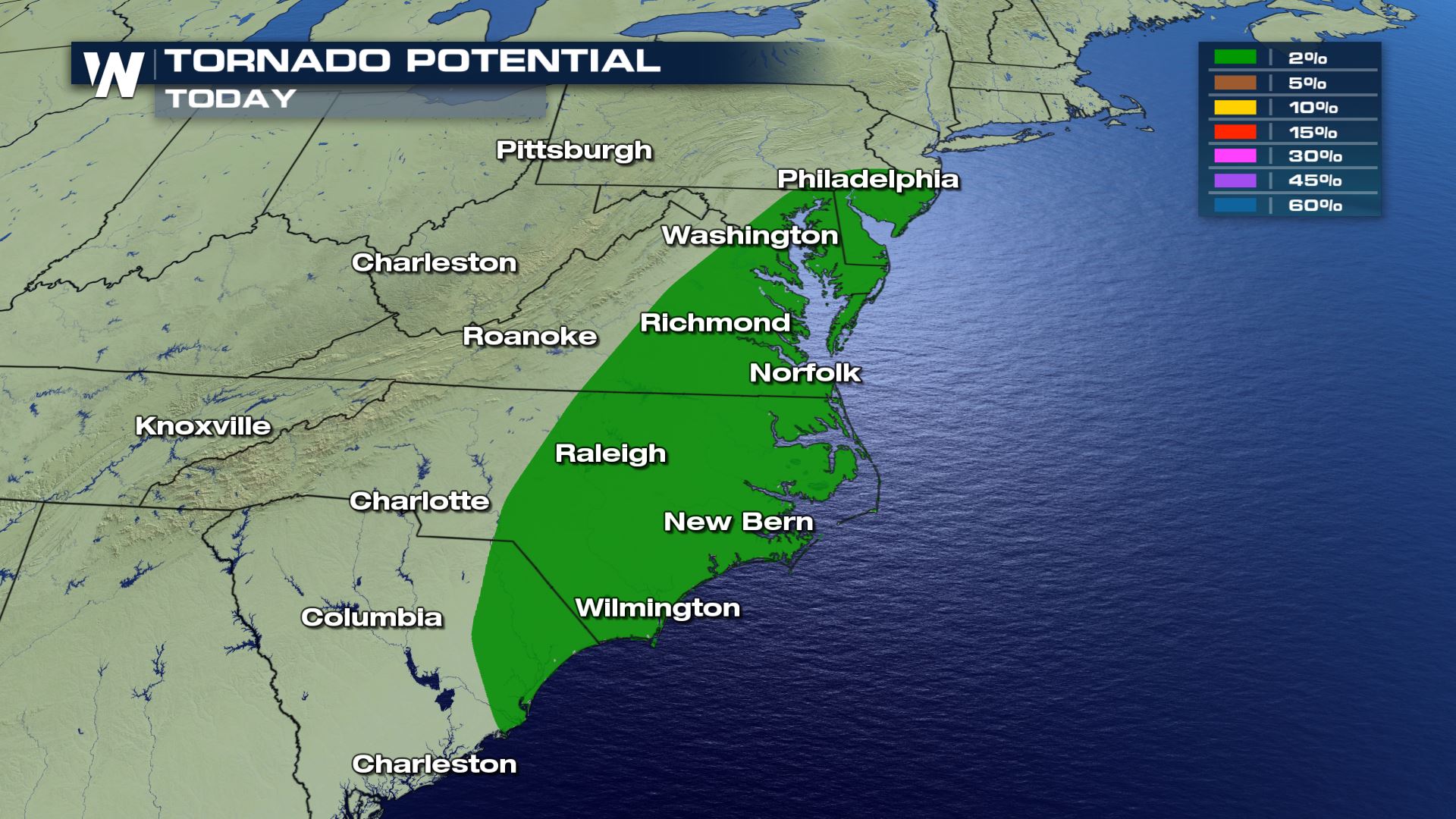 Areas in North Carolina and Virginia will have the biggest risk of damaging winds and tornadoes.  The tornado threat will be isolated with a higher risk of damaging wind gusts over 70 mph.  Definitely secure any loose outdoor items in these areas.
Forecast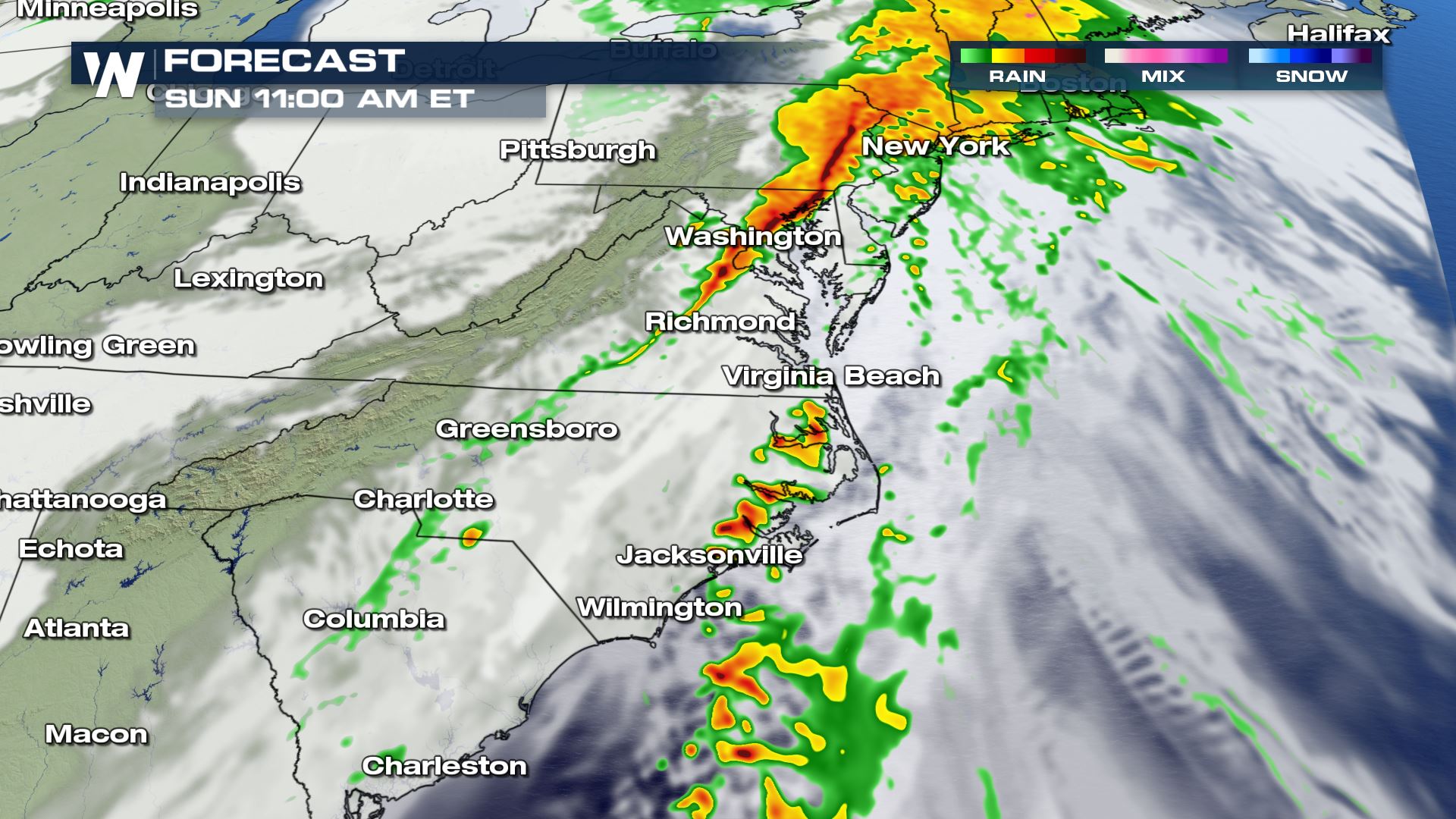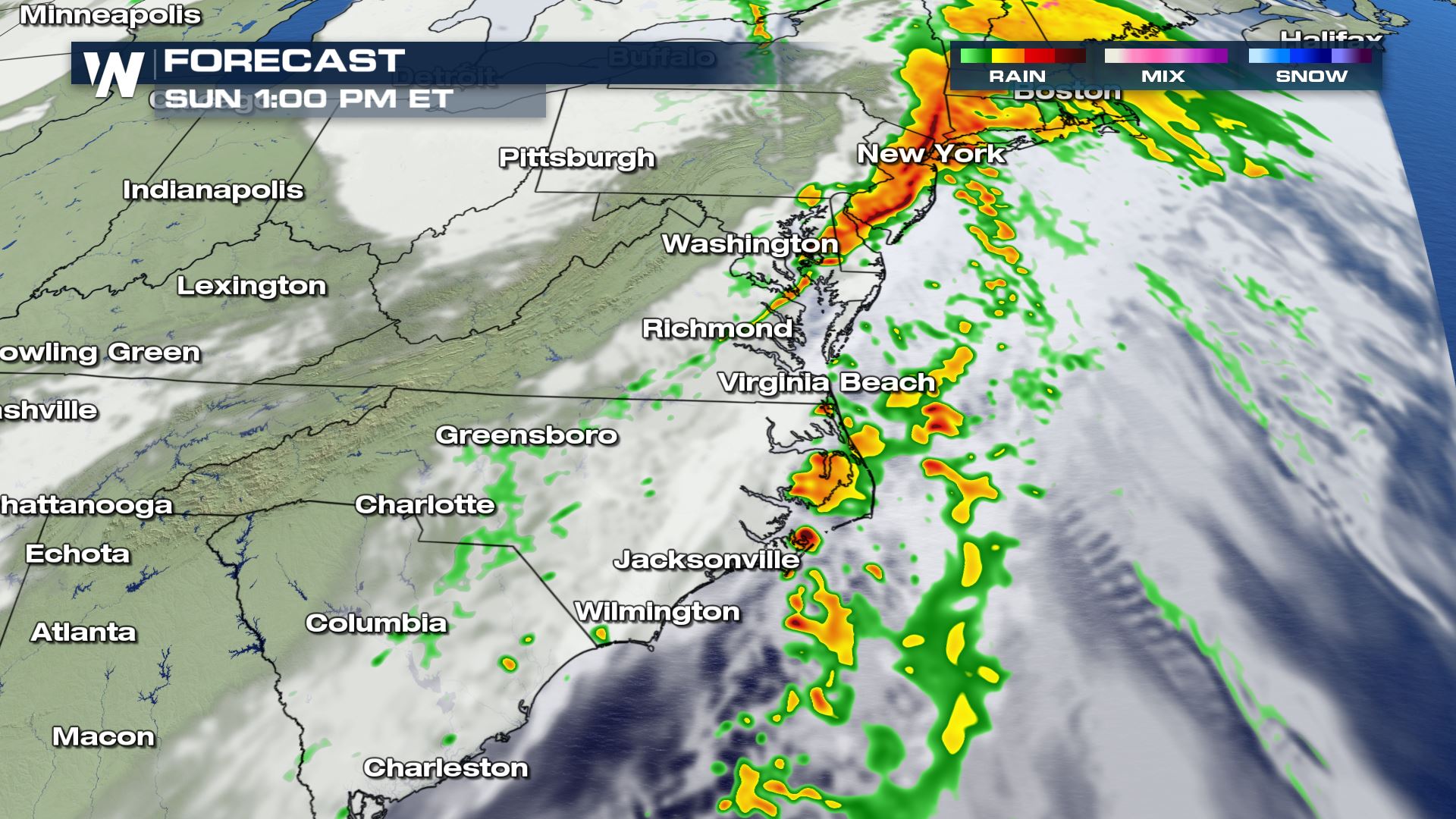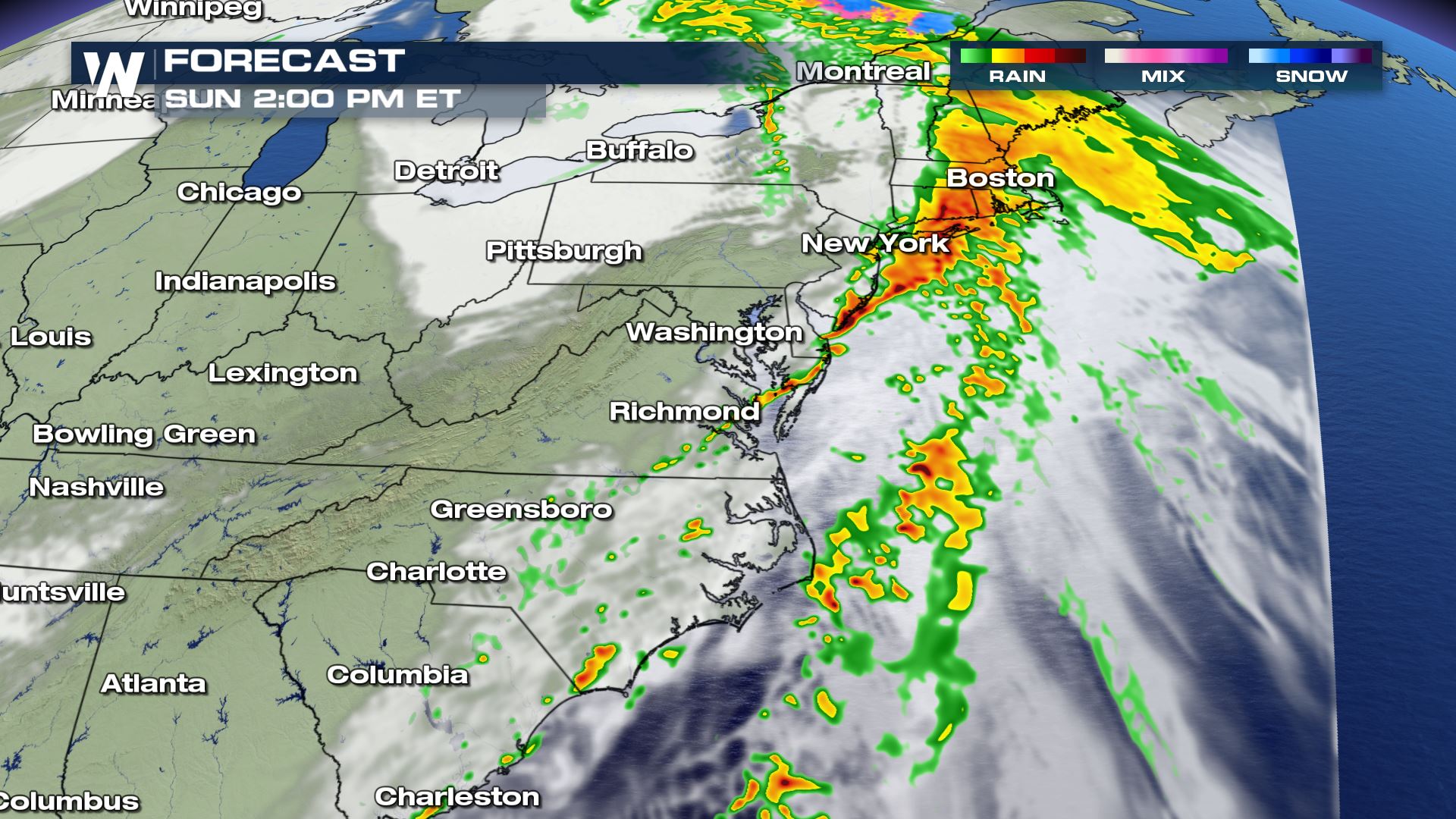 The timing for today's storms will likely be from the late morning into the early afternoon.  The front will be moving over the Atlantic waters by this afternoon and evening.  Once this happens, the severe risk will be over.  Keep checking with WeatherNation for the very latest severe updates.