The severe weather risk for the Southeast continues tonight. Isolated severe storms with gusty straight line winds and brief, weak spin-up tornadoes are possible across southeast Georgia and into South Carolina. This is from the same system that produced isolated severe storms yesterday, including several tornadoes in middle Georgia.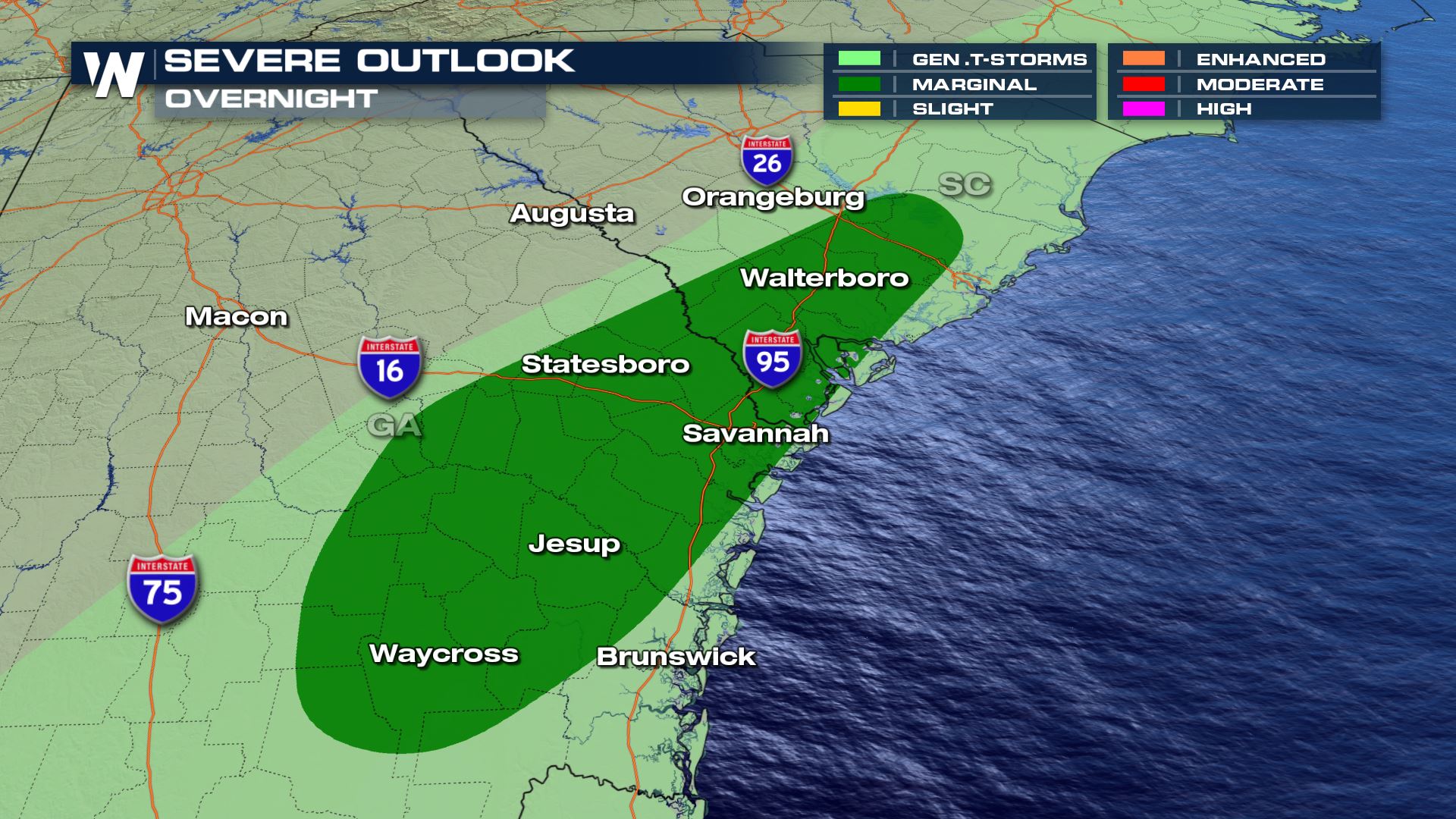 While gusty downdraft winds in excess of 60 mph are the biggest threat, a brief, weak spin-up tornado can't be ruled out. This is especially possible with bowing line segments or any thunderstorms that are able to form ahead of the main line.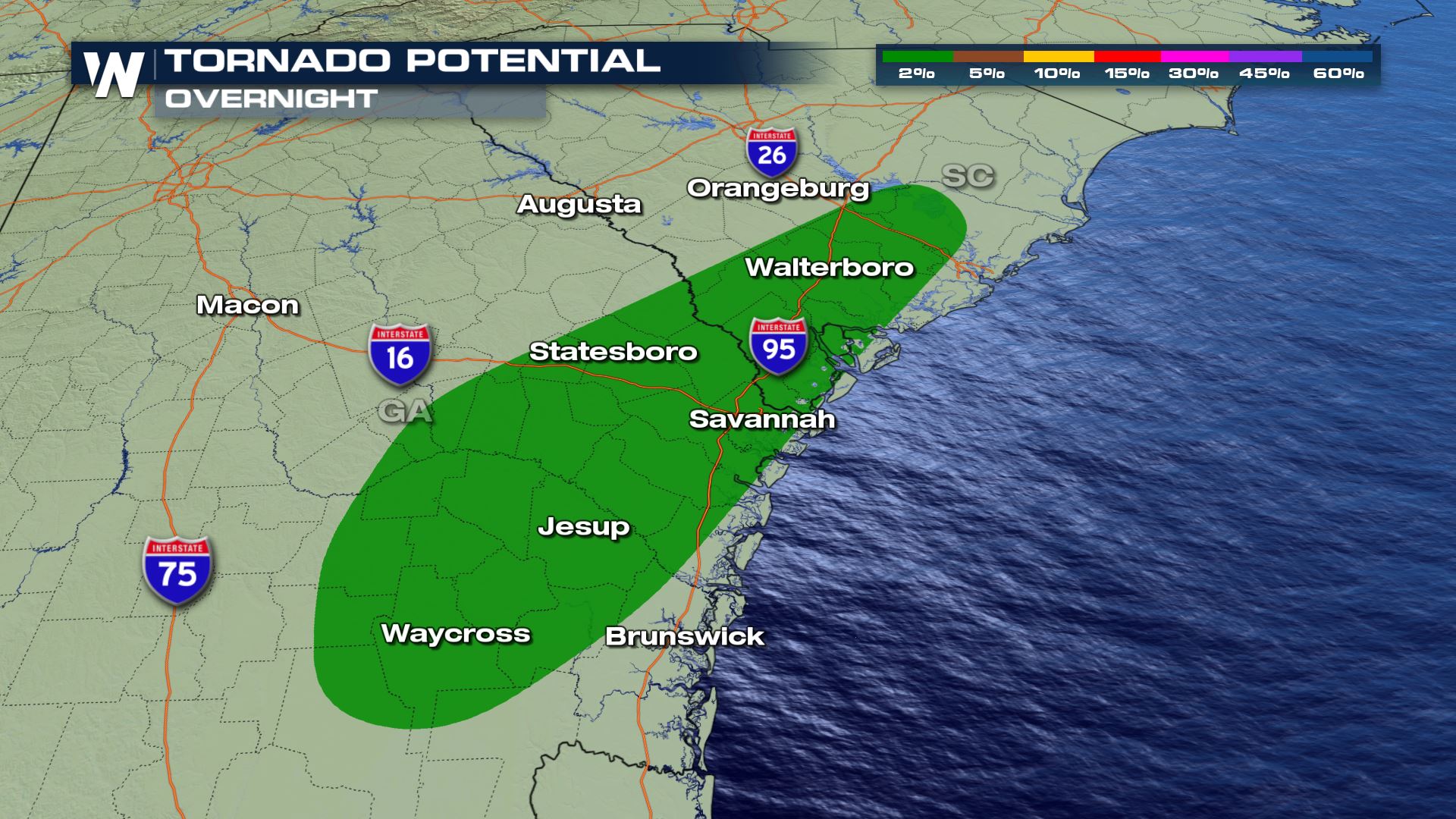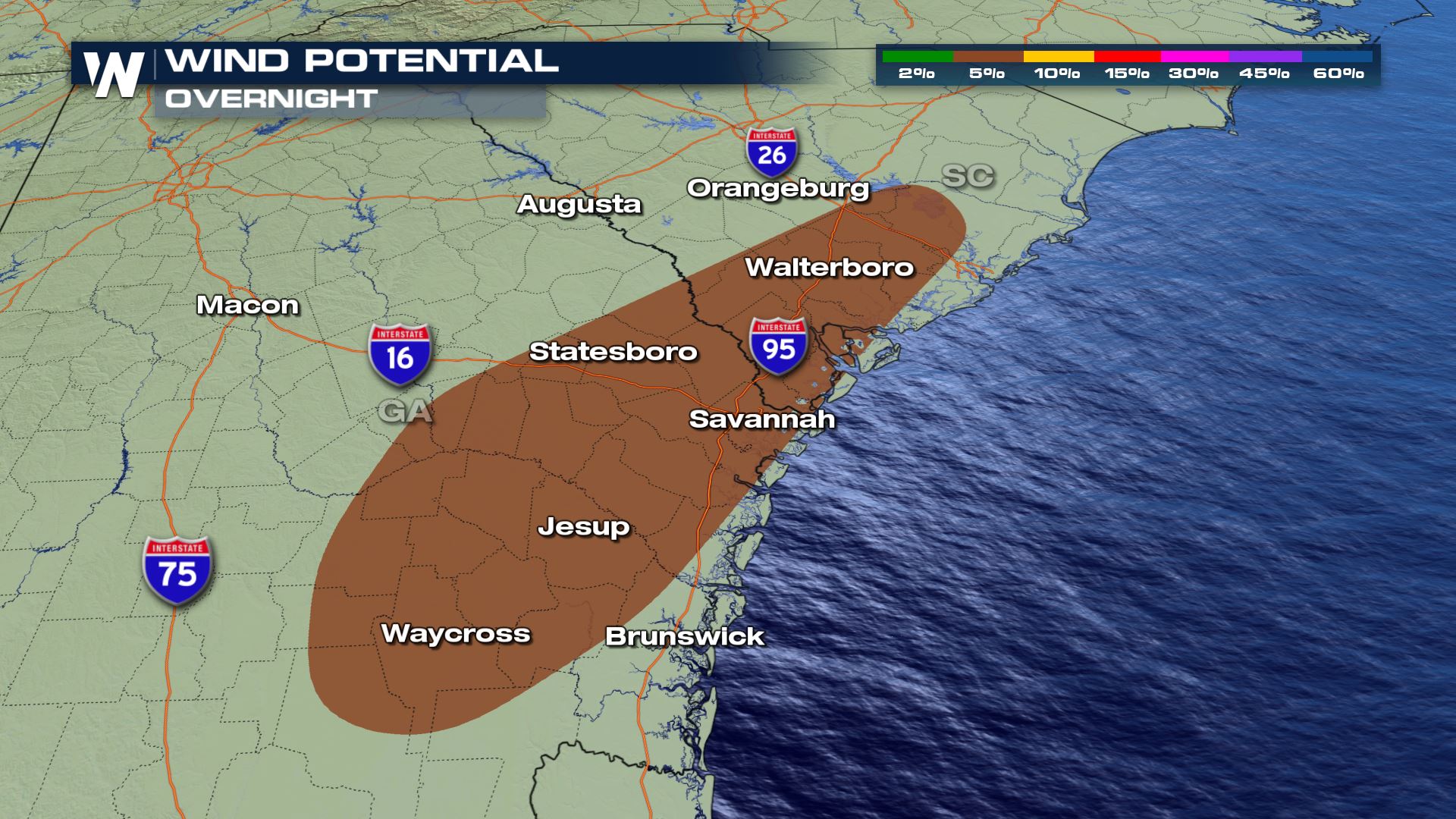 Flash flooding from heavy rain is also a concern region-wide. Rounds of rain could produce in excess of 3-4" in some spots. Flood alerts are in place for southwest Georgia and Florida and the midlands of South Carolina.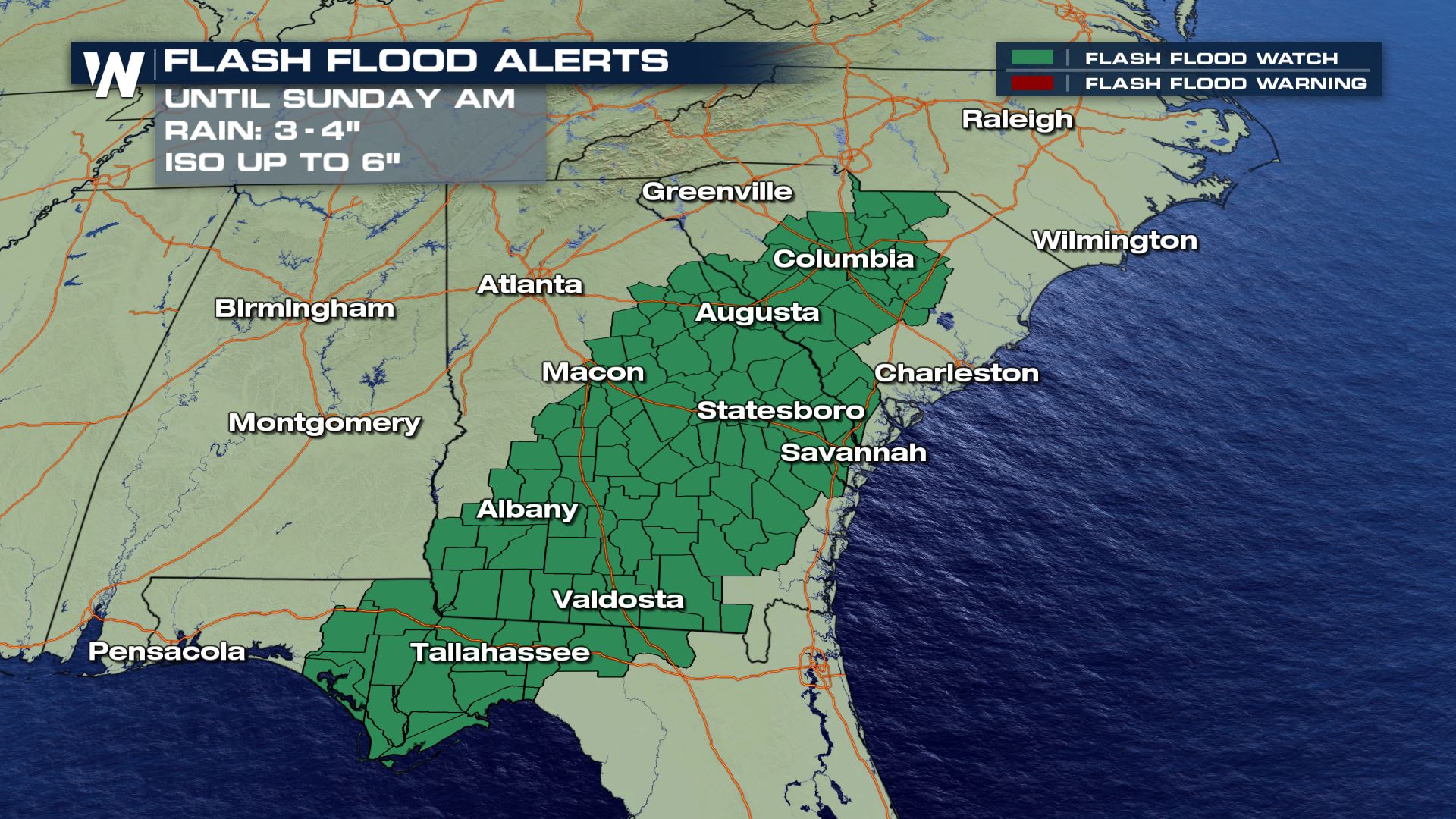 Forecast
While the severe weather threat decreases overnight, heavy rain is still likely across North Carolina and Virginia. By mid-morning Sunday the rain should be offshore as the low pressure center moves into the Atlantic Ocean.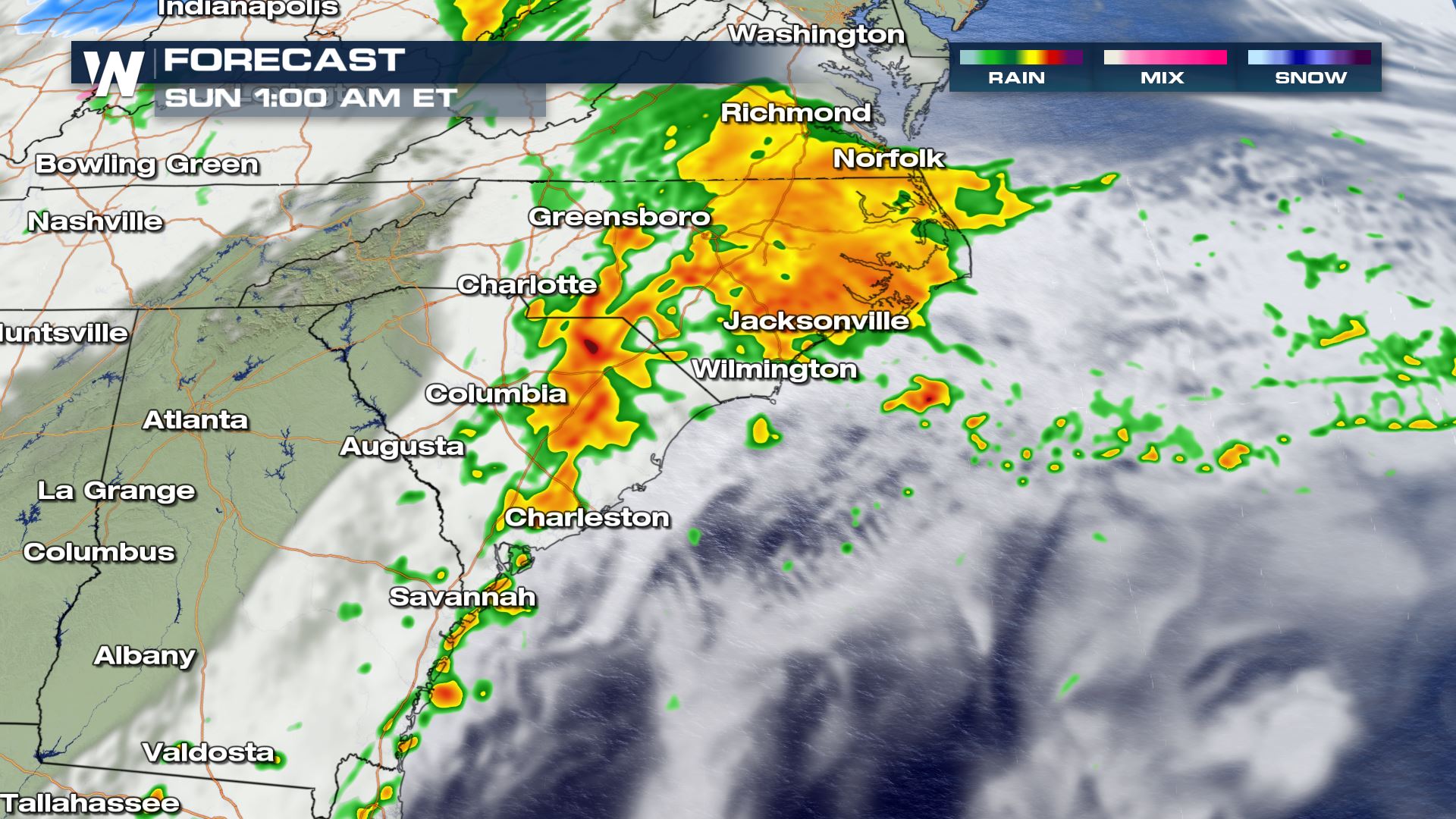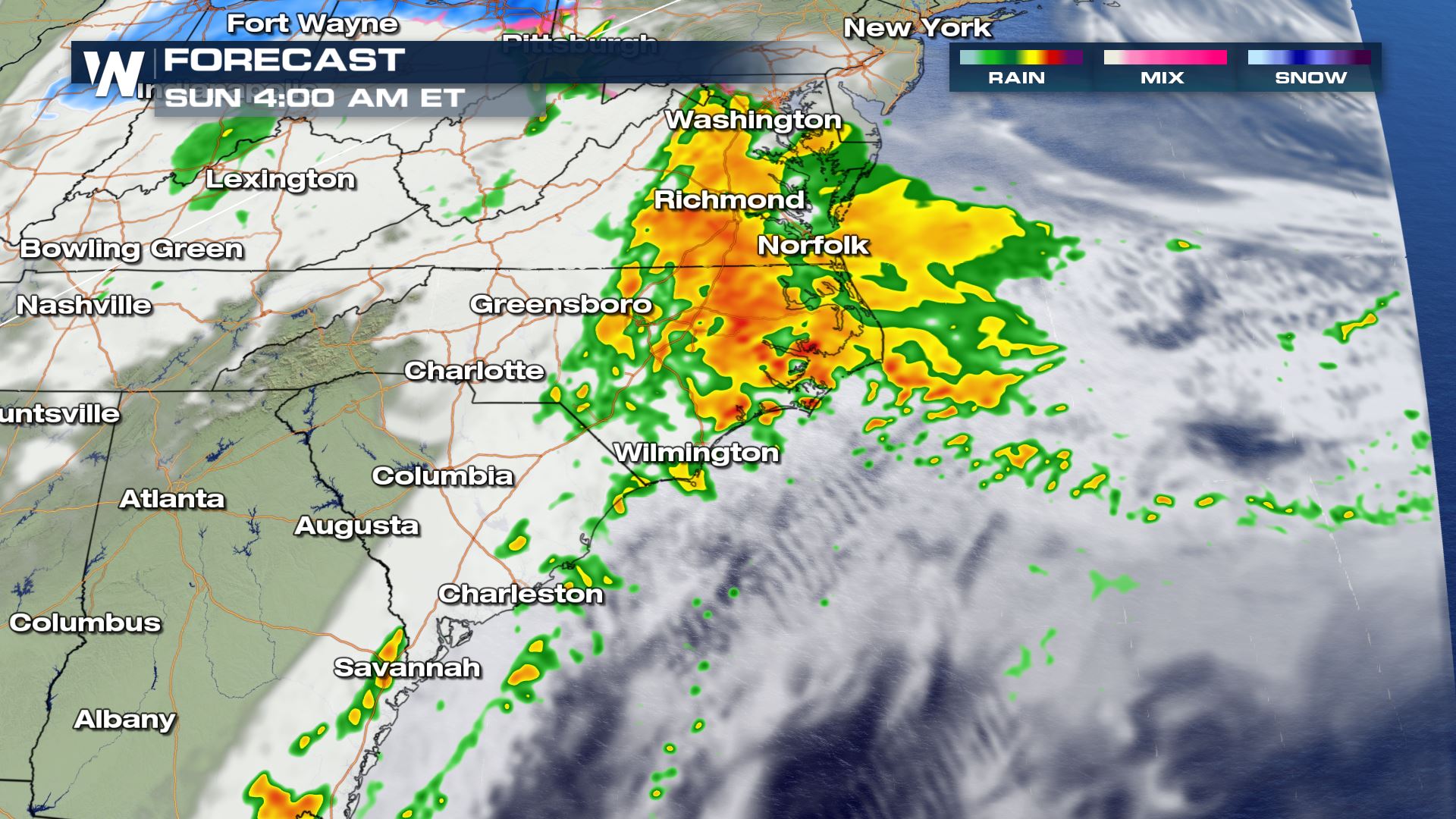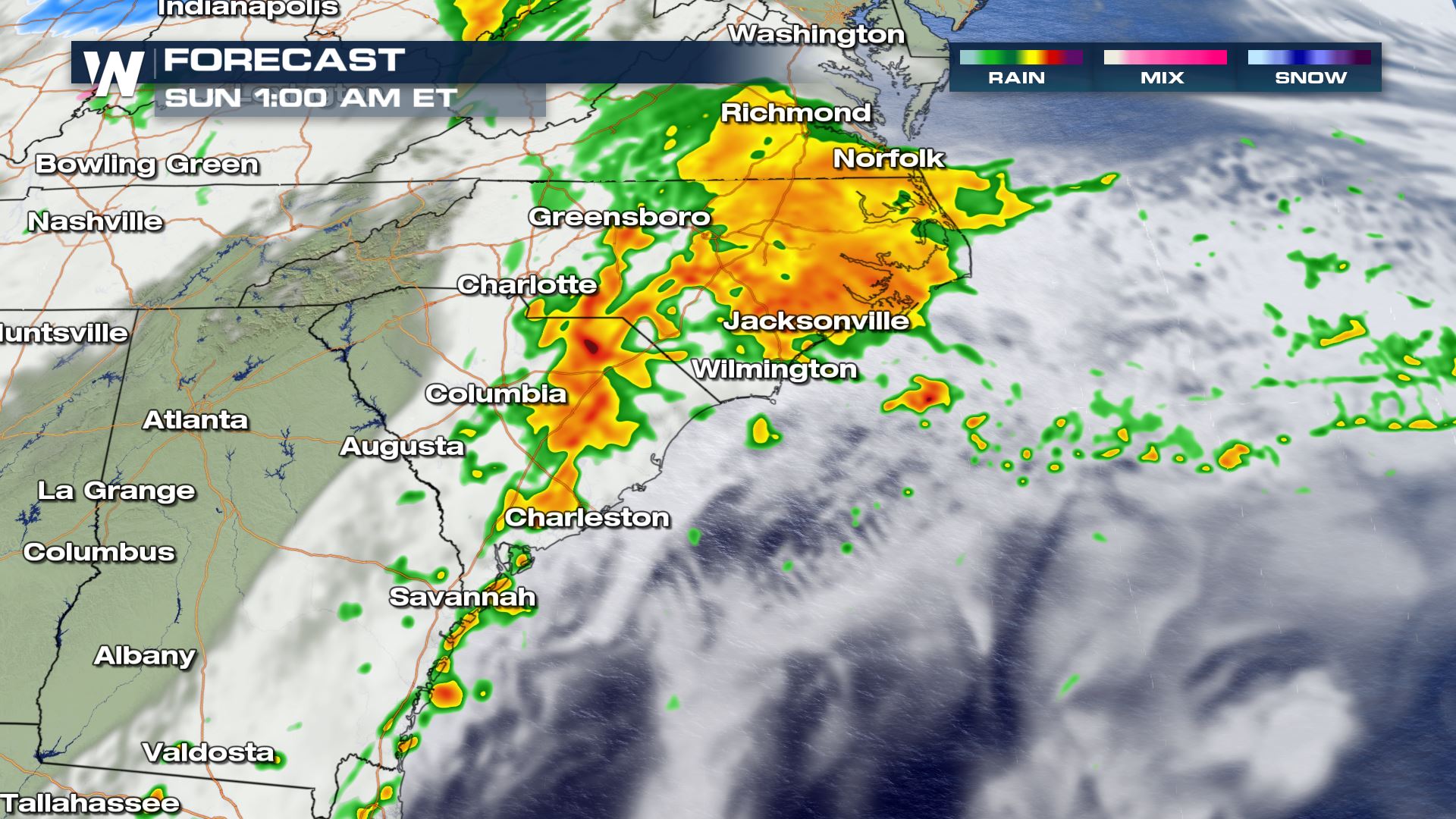 Forecast Rain
Rain reports have already come in from Florida up to 6" so far. Rain totals could be in excess of 3-4" in some spots and localized flooding could be a concern.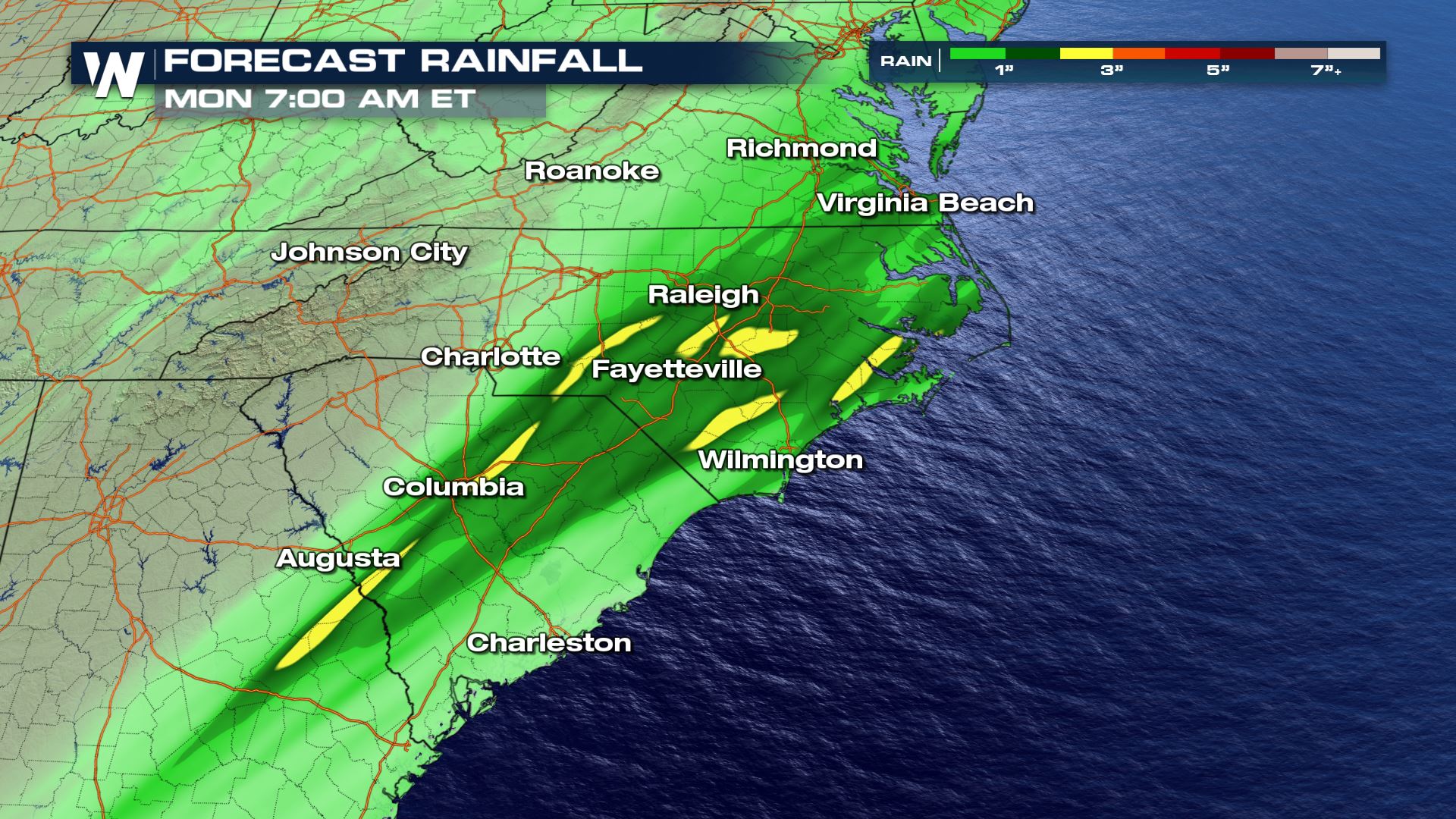 Stay with WeatherNation for the latest updates on this developing system and make sure to have multiple ways to get warnings.