A cold front moving across the Upper Midwest continues to bring a threat for severe weather through the rest of Sunday. Storms have already produced tornadoes in Minnesota. Have alerts turned on your phone and weather radios. Stick with WeatherNation on-air for live severe weather coverage and updates.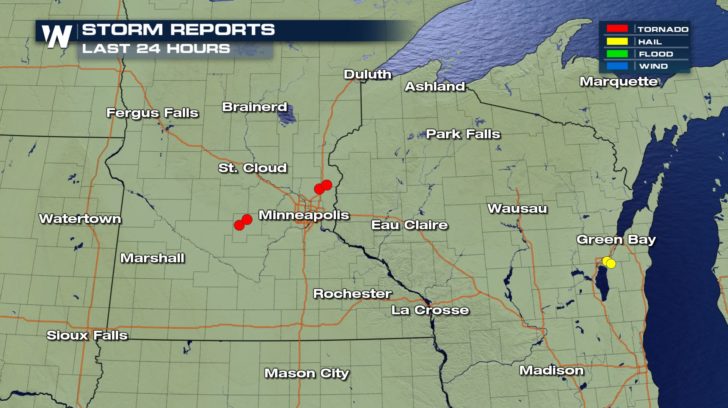 Storms clear out of the Twin Cities late this evening and will then continue to move east through Wisconsin overnight. Plan on giving yourself some extra time to take it slow, especially for areas like Green Bay, Milwaukee, and Chicago where storms will coincide with morning rush hour. https://gph.is/g/Zkb5zzO Pockets of heavy rainfall could lead to localized flooding. If you encounter any flooded roadways, always remember to "Turn Around, Don't Drown." Lingering storms or flooding could mean some morning commute headaches.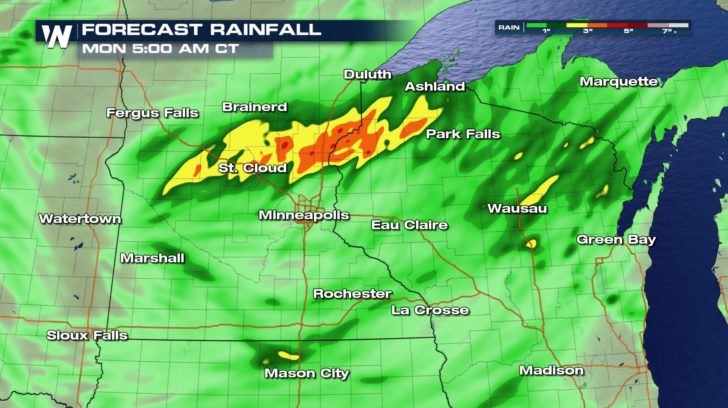 Damaging winds and large hail remain possible for surrounding regions as well through Sunday evening. Thankfully, conditions for the area will be quieter as we get into your Monday.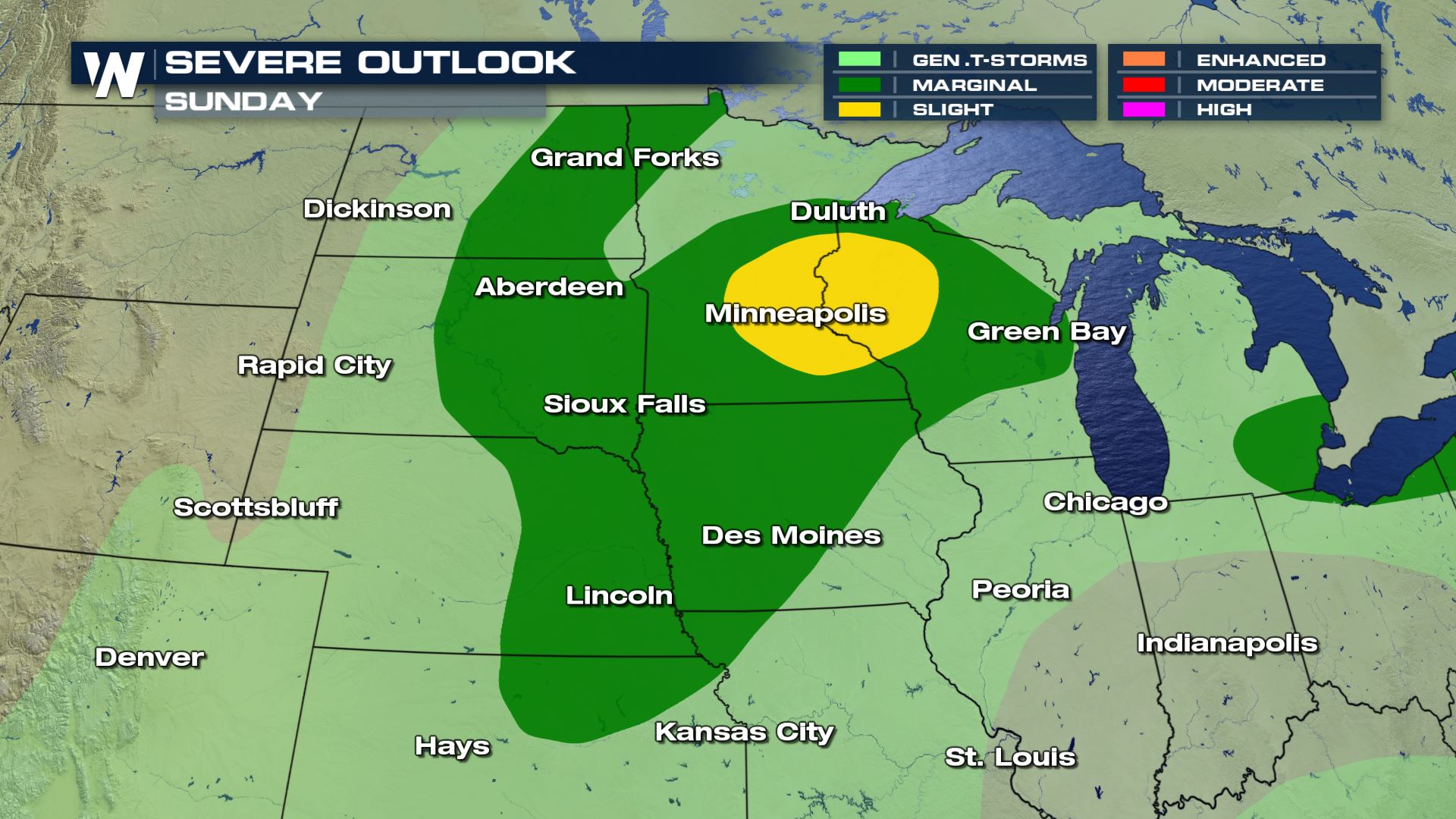 Don't forget to download the WeatherNation app on your mobile device so you can stay weather aware on the go!