Strong temperatures and fast winds in the mid and upper level of the atmosphere will bring the chance of severe weather for areas of Texas, New Mexico and the Central High Plains.  Large hail and damaging winds will be the main weather risk.  Here is the very latest.
Severe Outlook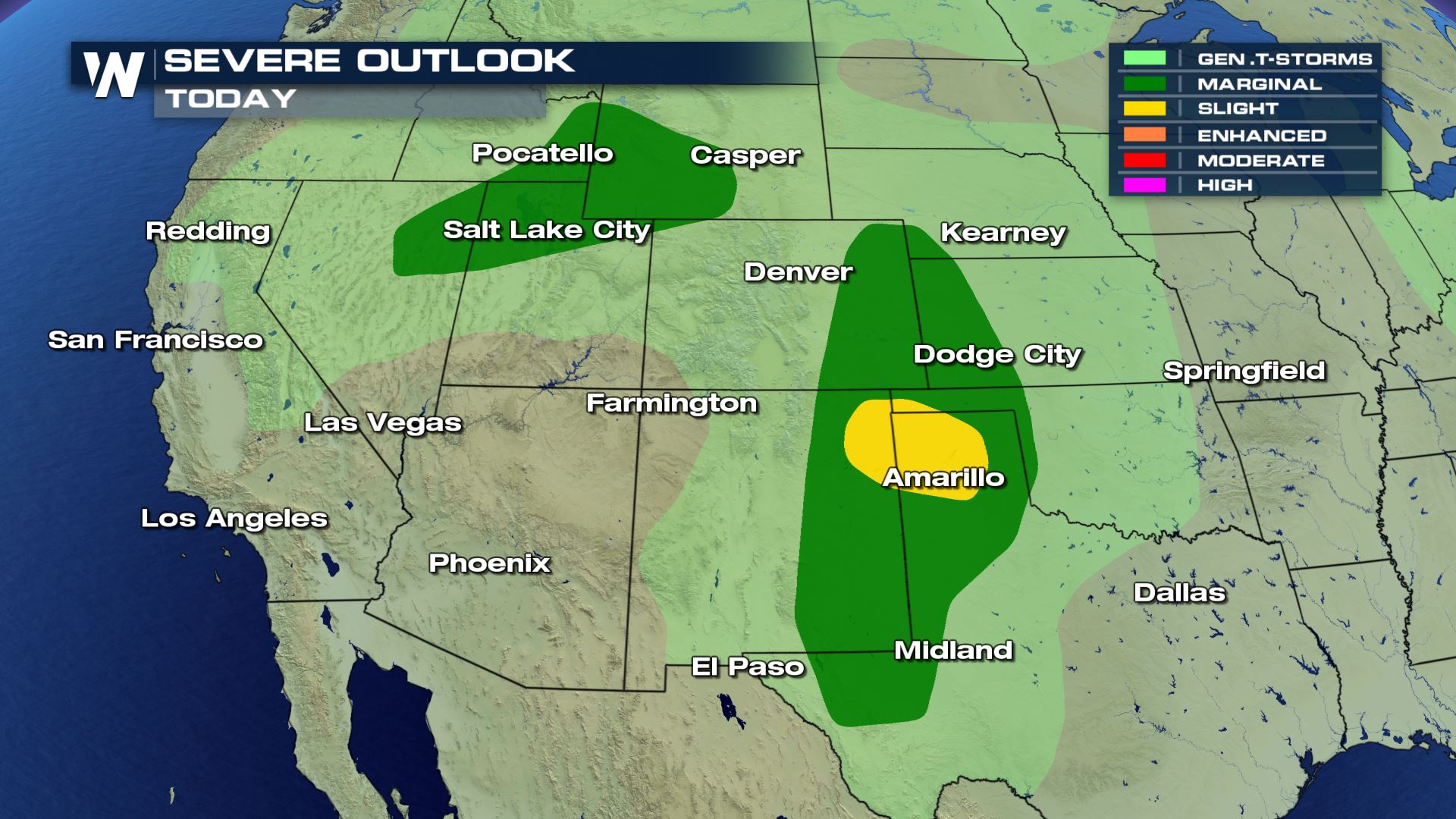 A marginal to slight risk of severe weather will be possible today across areas of Utah, Wyoming and into the Central and Southern High Plains.  This means isolated to scattered severe storms will be possible with the risk of large hail and damaging winds.
Severe Risks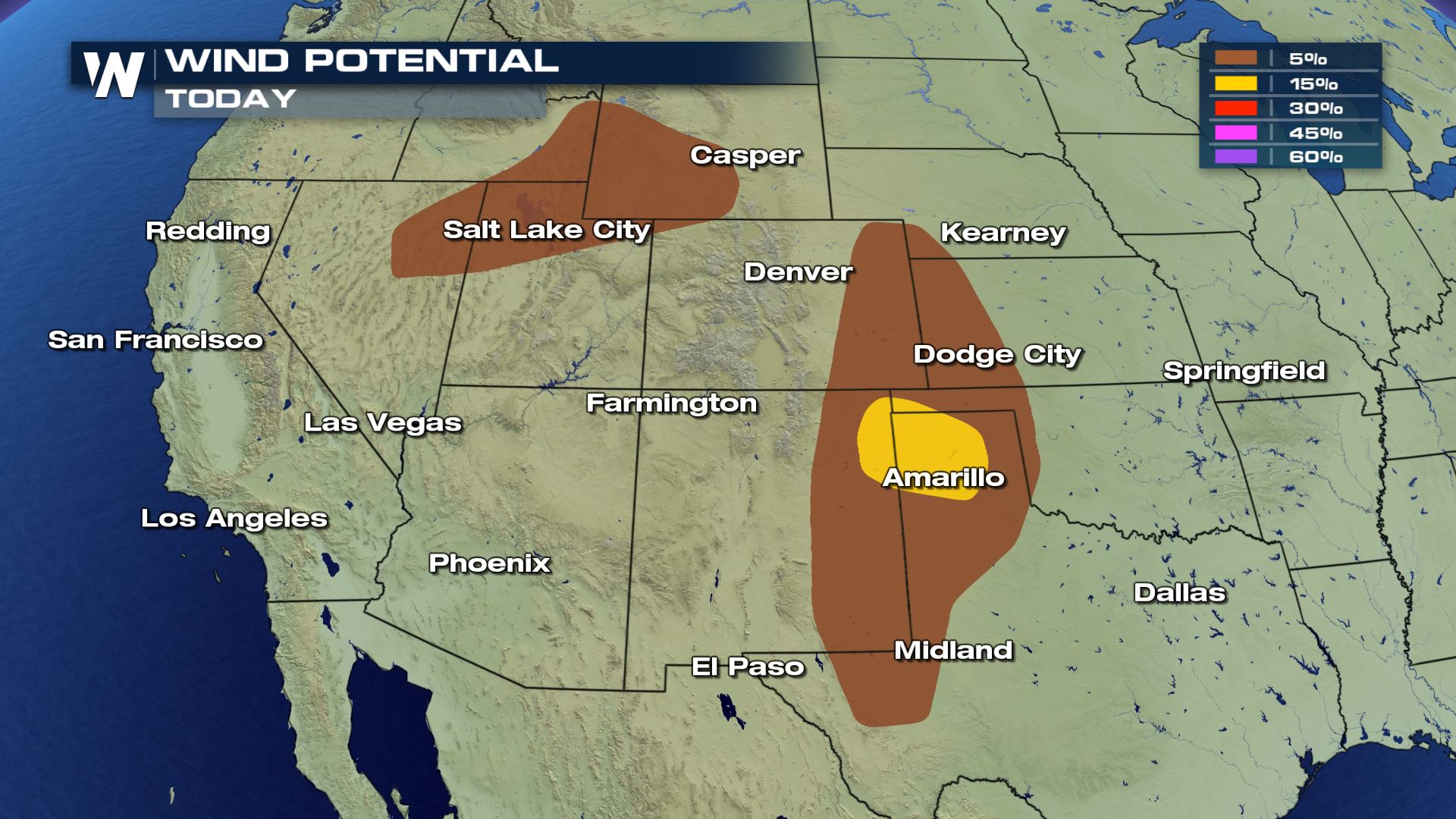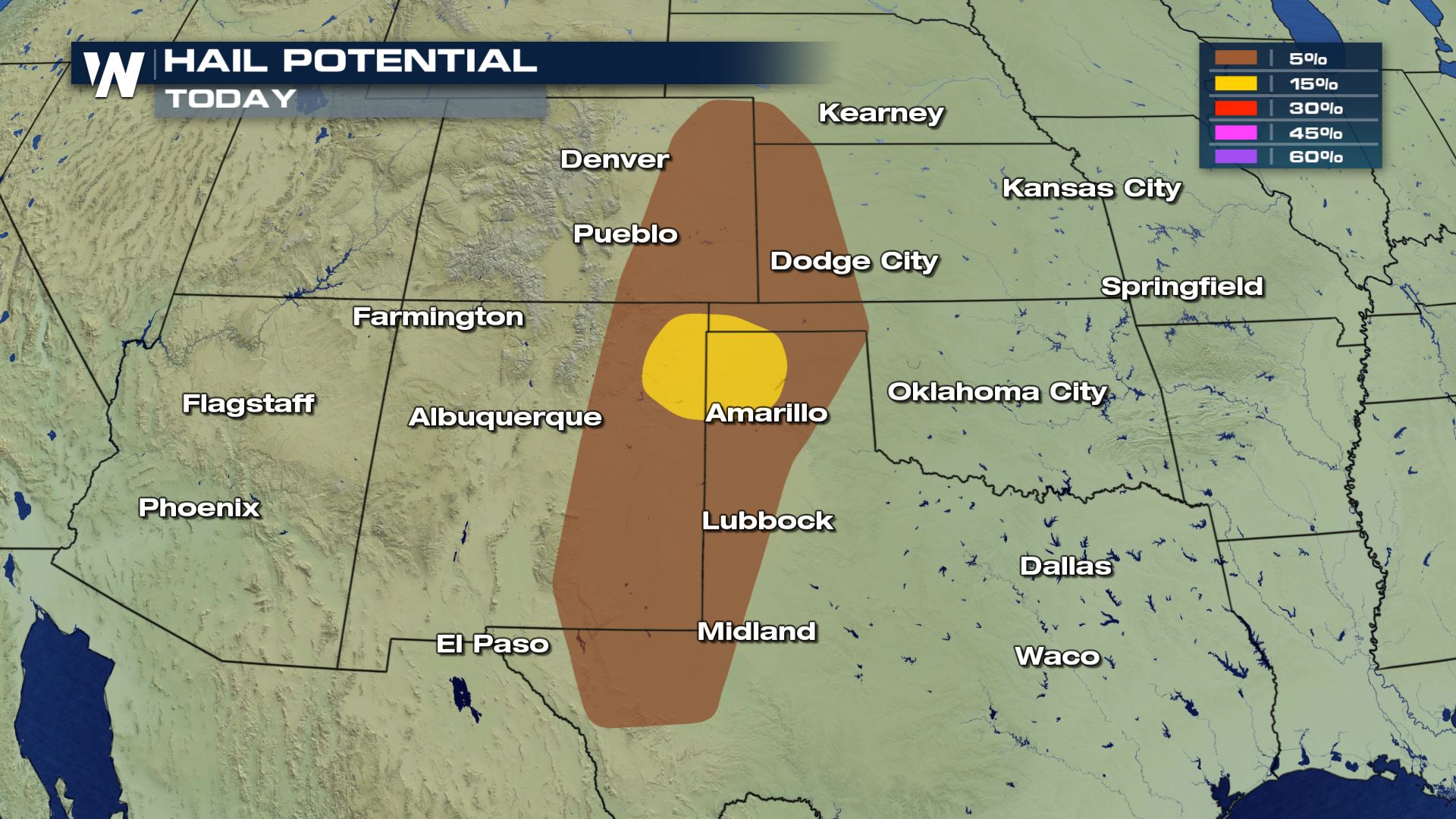 Thankfully we are not seeing a risk of tornadoes, but we could still see the risk for large hail and damaging winds.
Forecast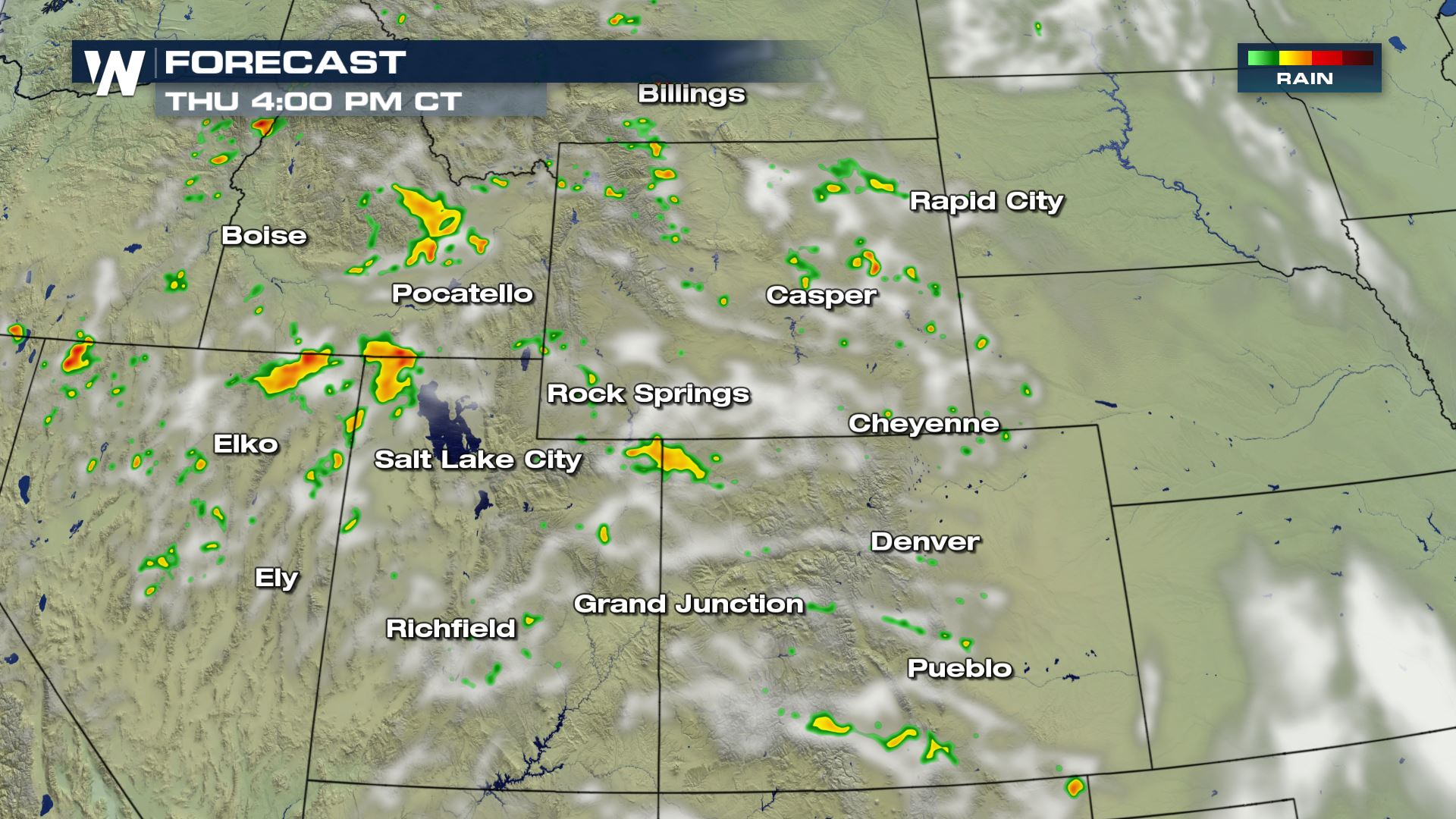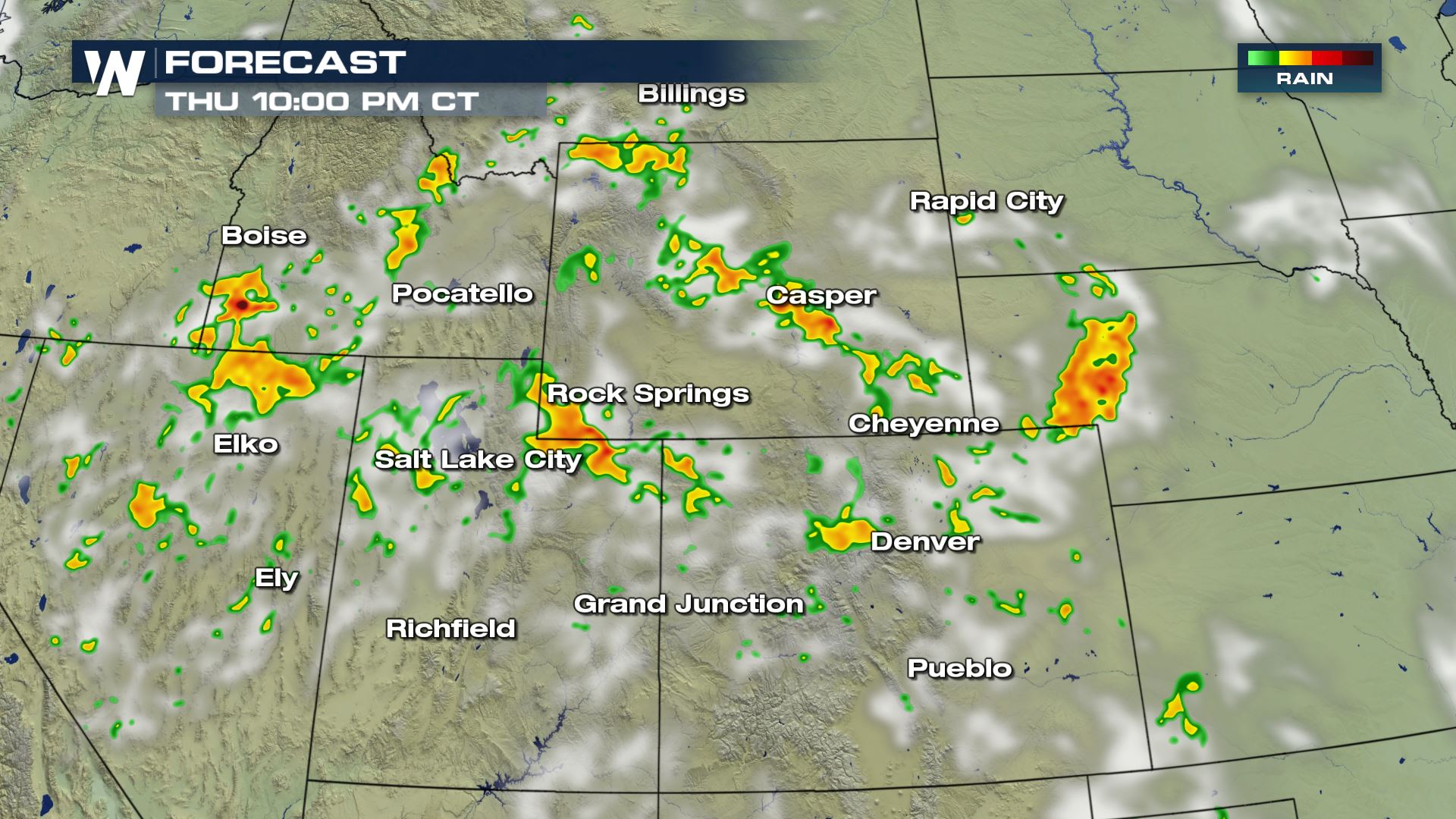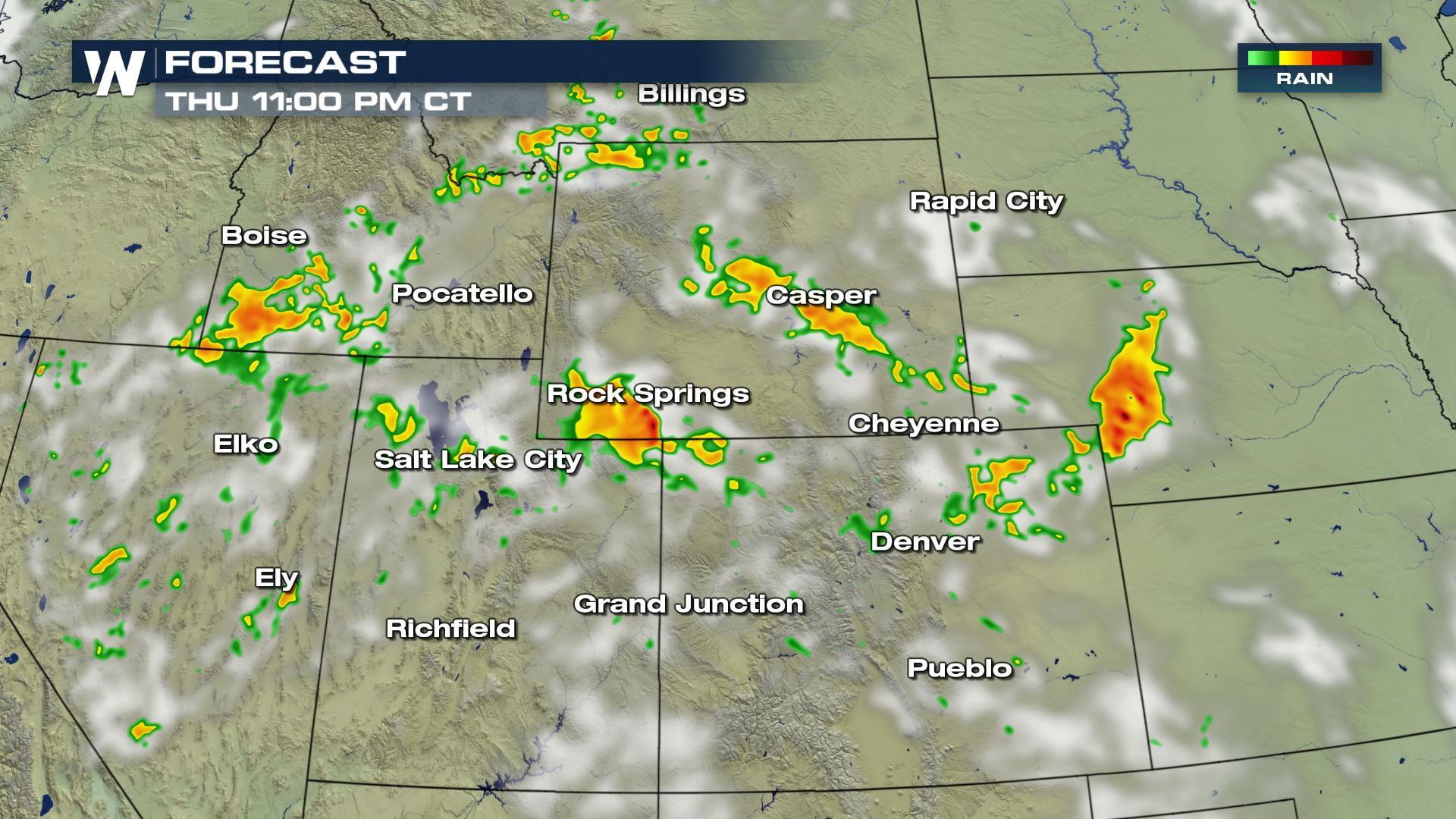 Here is the timing for today's storms.  And because of a strong low-level jet stream, we will likely have storms linger into the early morning hours of Thursday.  So some strong storms will be in the forecast while you are sleeping.  You will want to make sure you have a way to get weather alerts while you are sleeping.  More updates are on the way on WeatherNation!