A slow moving trough of low pressure that brought numerous severe thunderstorms to the Northeast and Mid-Atlantic on Wednesday, will continue to bring the threat on Thursday. Showers and thunderstorms developed with peak daytime heating on Wednesday.  Some of the thunderstorms that reached severe limits had wind gusts over 58 miles per hour in the Mid-Atlantic region.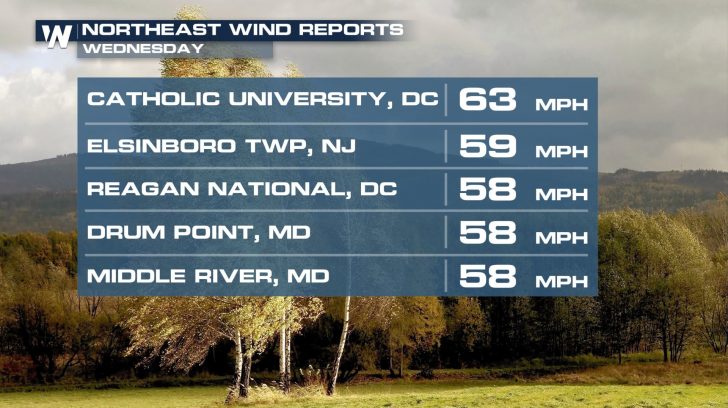 Ominous storm clouds loomed over communities from Virginia northward into New England.  In Charlottesville, Virginia, damaging wind gusts knocked down tree branches and power lines during the afternoon, prompting emergency officials to close roadways until the debris was cleaned up. https://twitter.com/WeatherNation/status/1286088640150425600 Some of the thunderstorms produced extremely heavy rainfall, leading to Flash Flood Warnings being issued in New York City well into the night.  Neighboring New Jersey dealt with localized flooding concerns as well. https://twitter.com/NWSNewYorkNY/status/1286075547886354432
Thursday
On Thursday, another weak trough will follow the previous day's energy across the Northeast and Mid-Atlantic, continuing the threat for severe thunderstorms, mainly in the afternoon when daytime heating leads to moderate instability.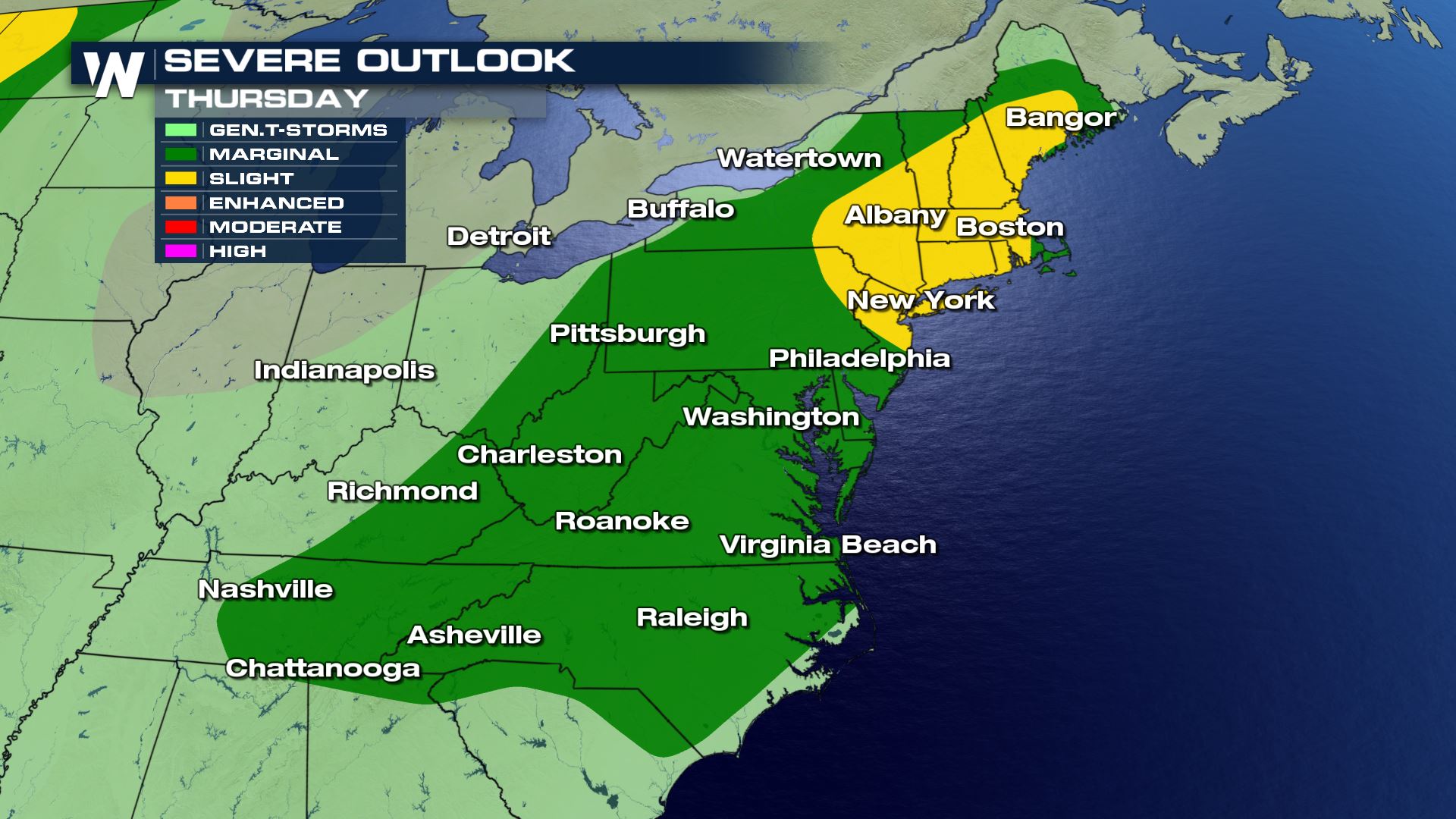 Moderate wind shear is expected to linger over most of the region, which will promote the potential for damaging wind gusts from severe storms or segments of severe storms.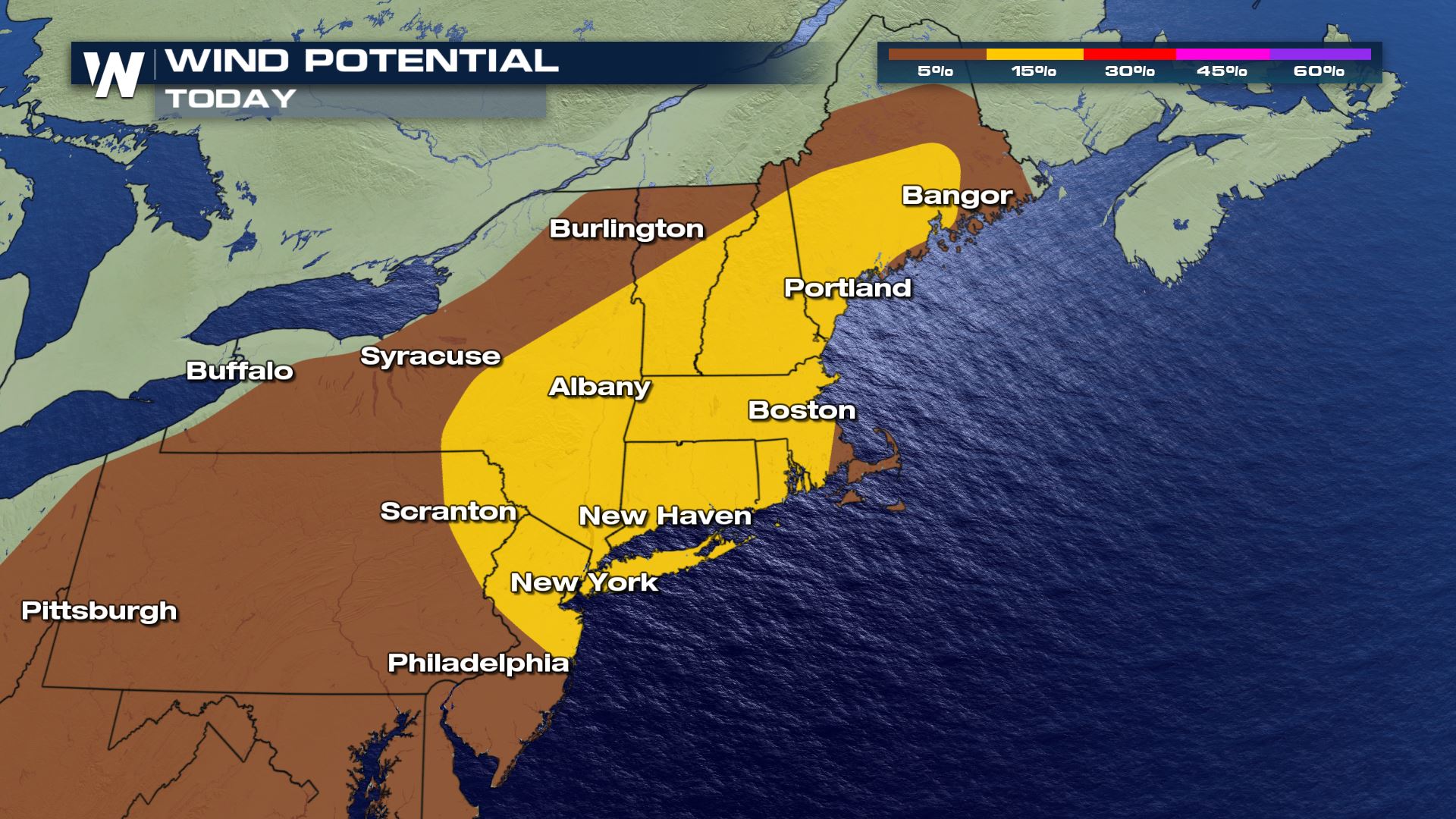 Forecast
Daytime heating will remain the primary source of instability, leading to the greatest potential for strong and severe storms during the afternoon. Storms are more likely to reach severe potential in the lee of the Appalachians, from North Carolina north into New England. Although damaging wind gusts will likely remain the greatest cause for concern, isolated tornadoes and damaging hail cannot be ruled out.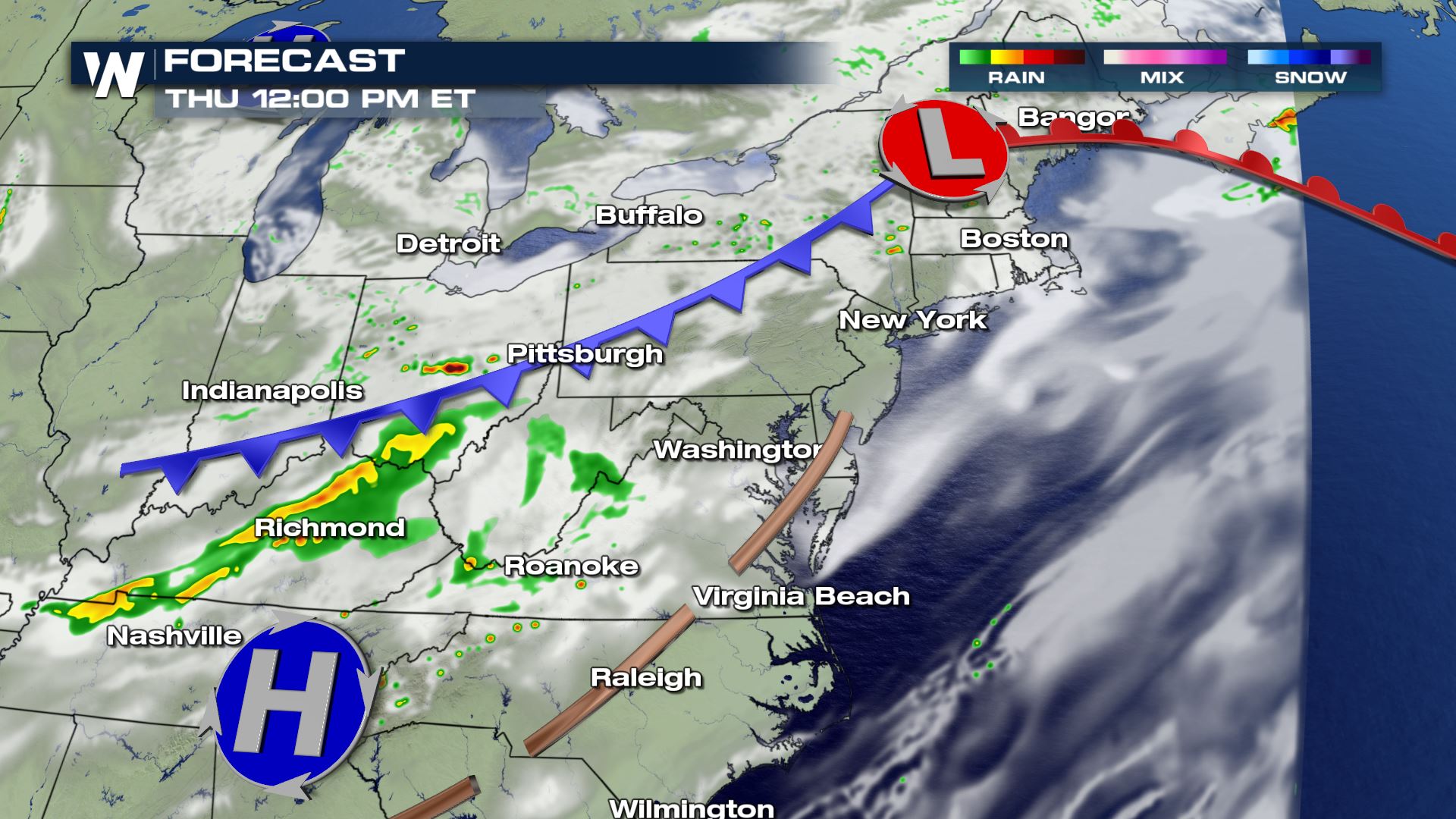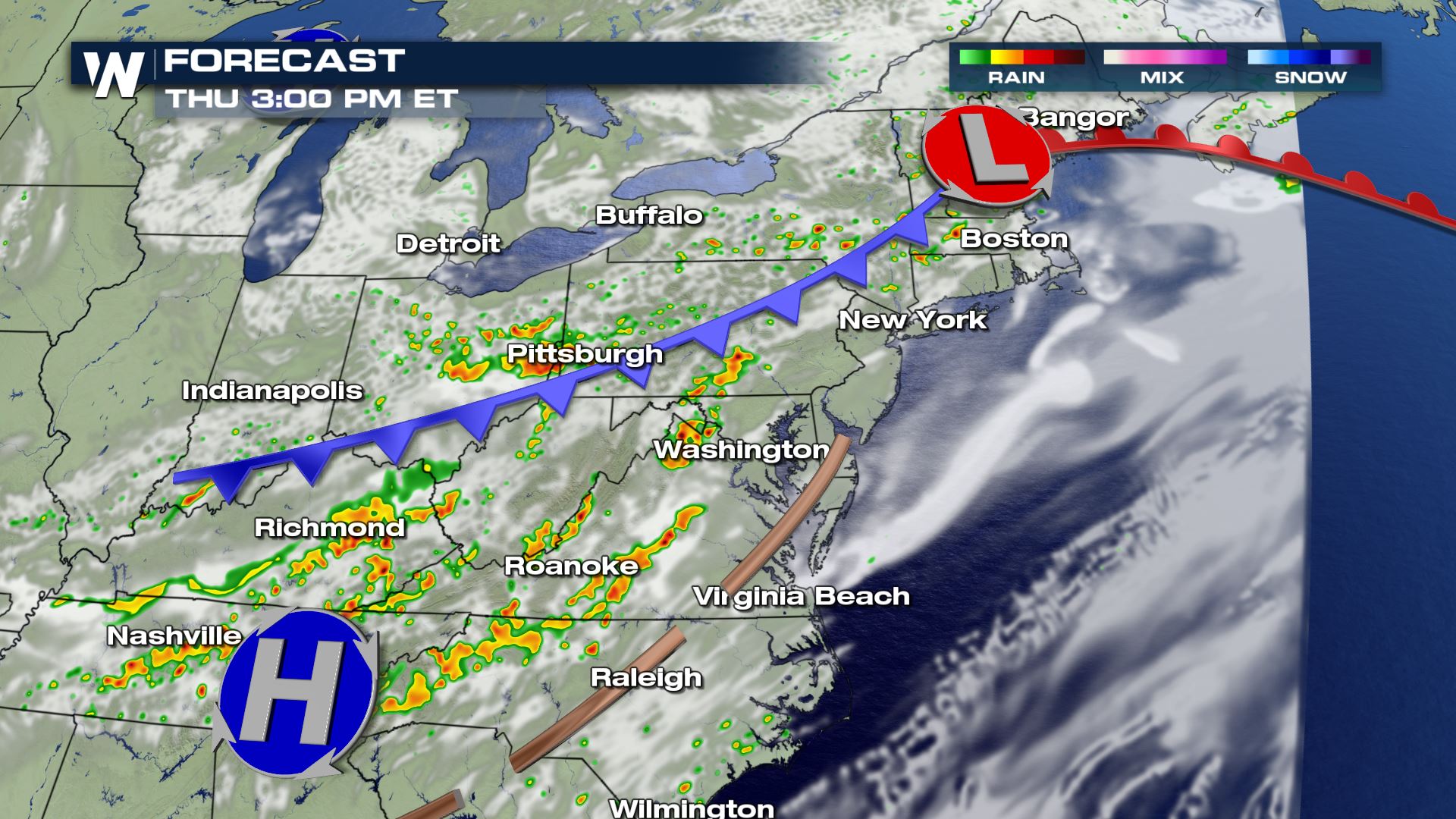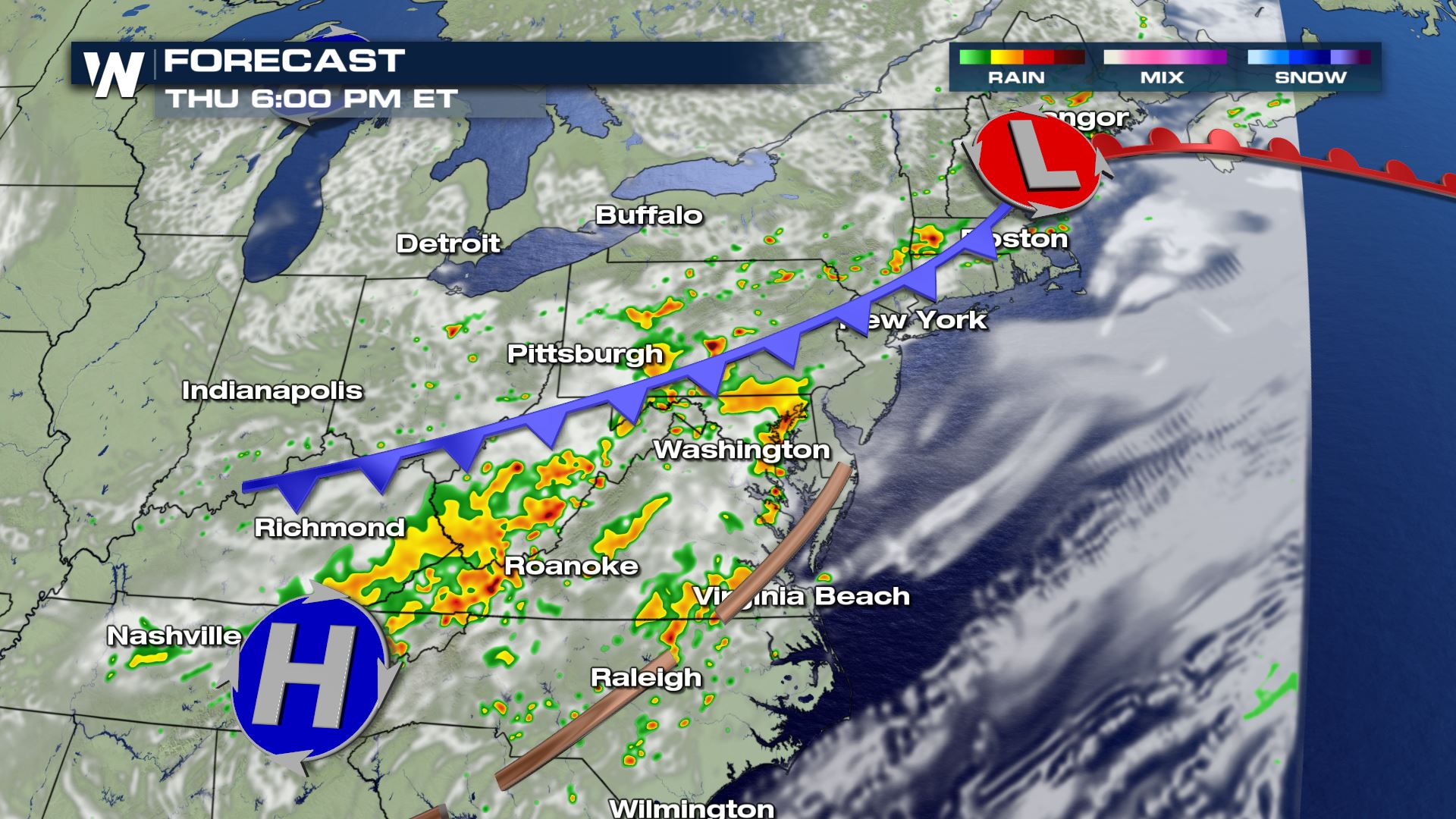 Stay with WeatherNation for up-to-date severe weather coverage on air and online. Severe watches and warnings are always scrolling across the bottom of our livestreams and broadcasts. This story will be updated as new information becomes available.