A stalling cold front and a developing area of low pressure will lead to an isolated severe risk.  The severe risk could be during the evening and overnight hours, so this will be a set-up for storms while a lot of the region is sleeping. Here is the very latest.
Severe Outlook
Storms will begin to fire later tonight from Hays, Kansas to Fayetteville, Arkansas.  The storms will be isolated so not everyone will get a severe storm.
Severe Risks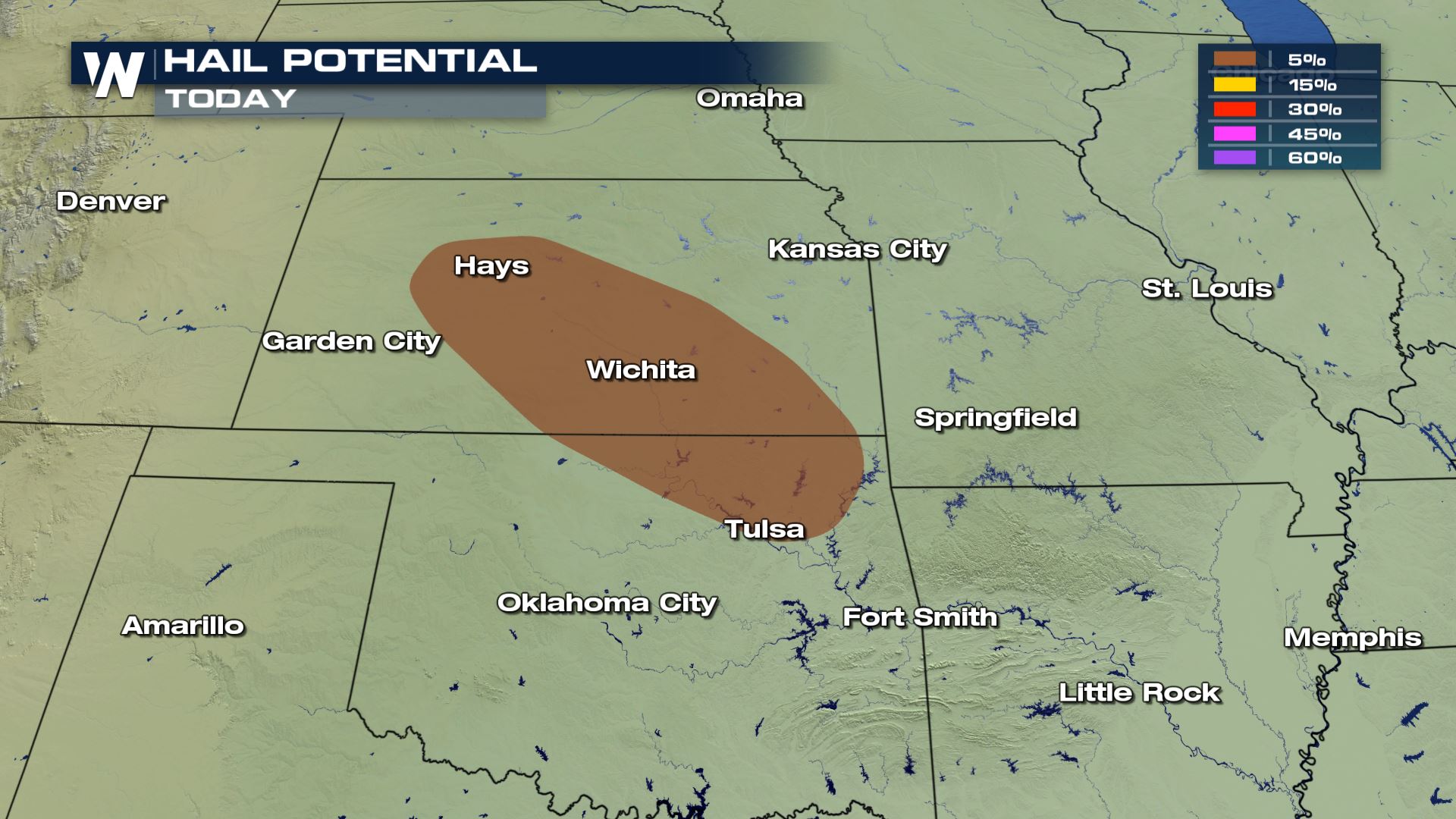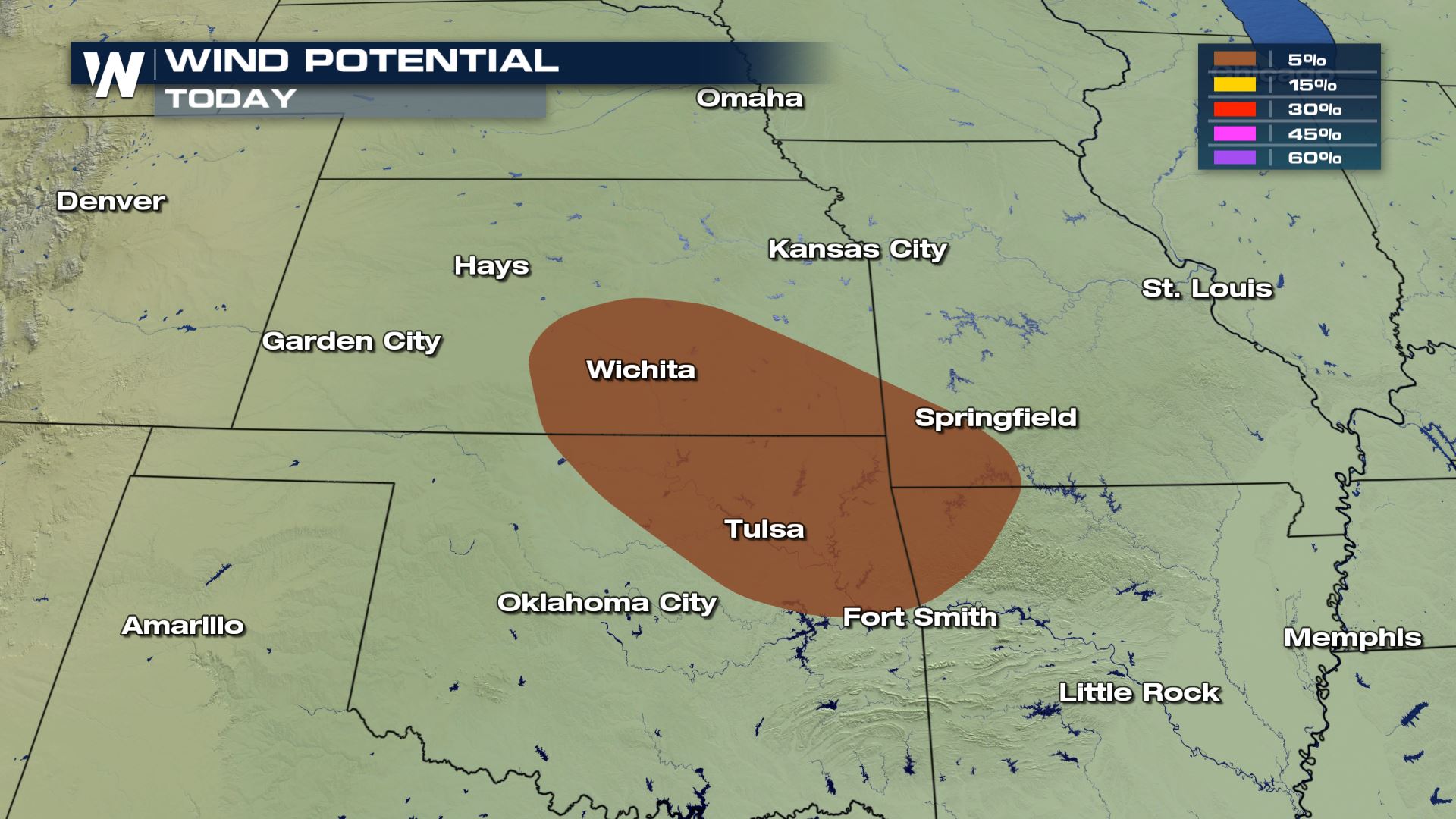 The main risks will be for damaging winds and large hail.  The big concern with the severe risk will be the timing.  Storms will likely develop later tonight and early Wednesday morning.
Forecast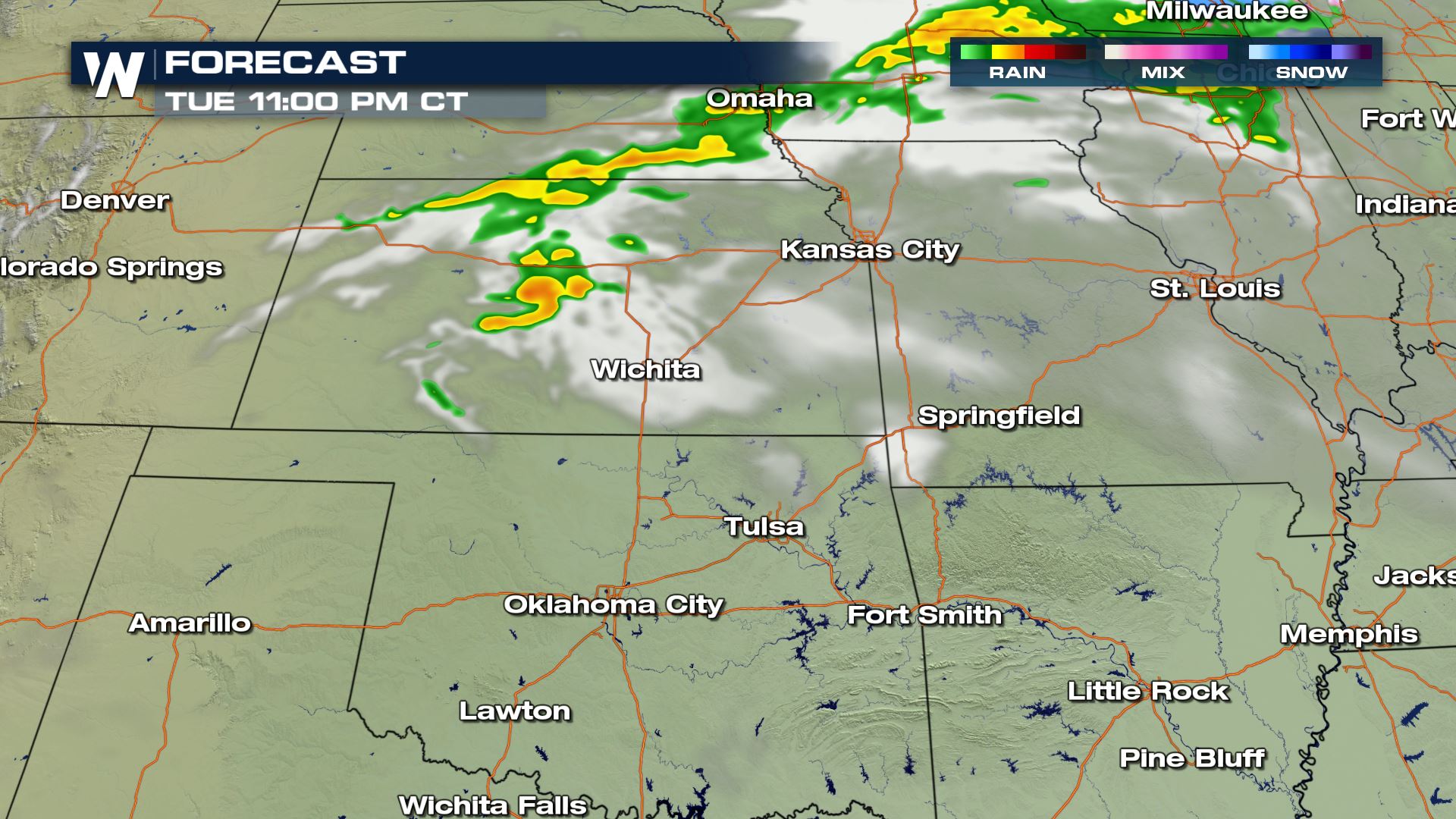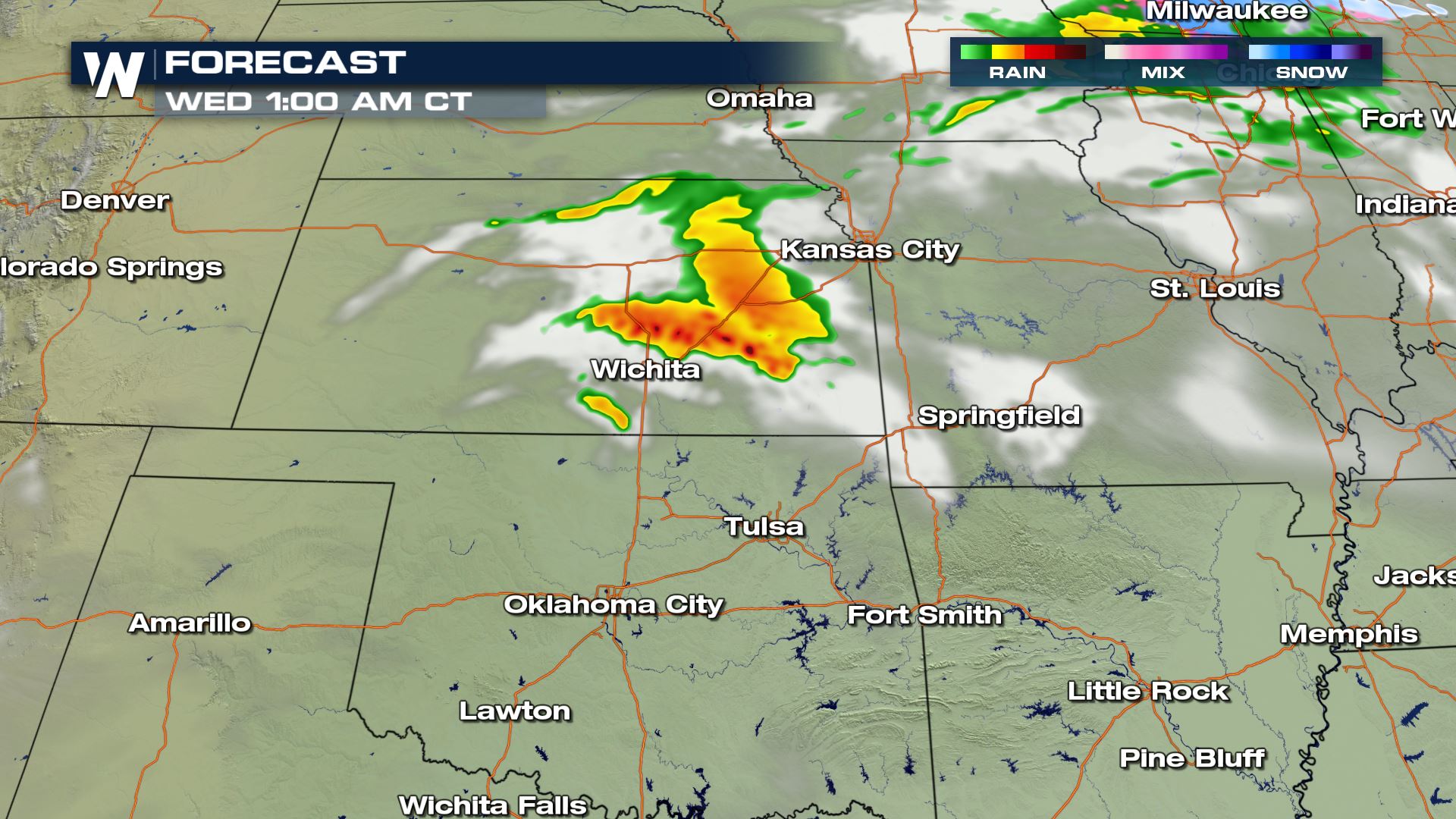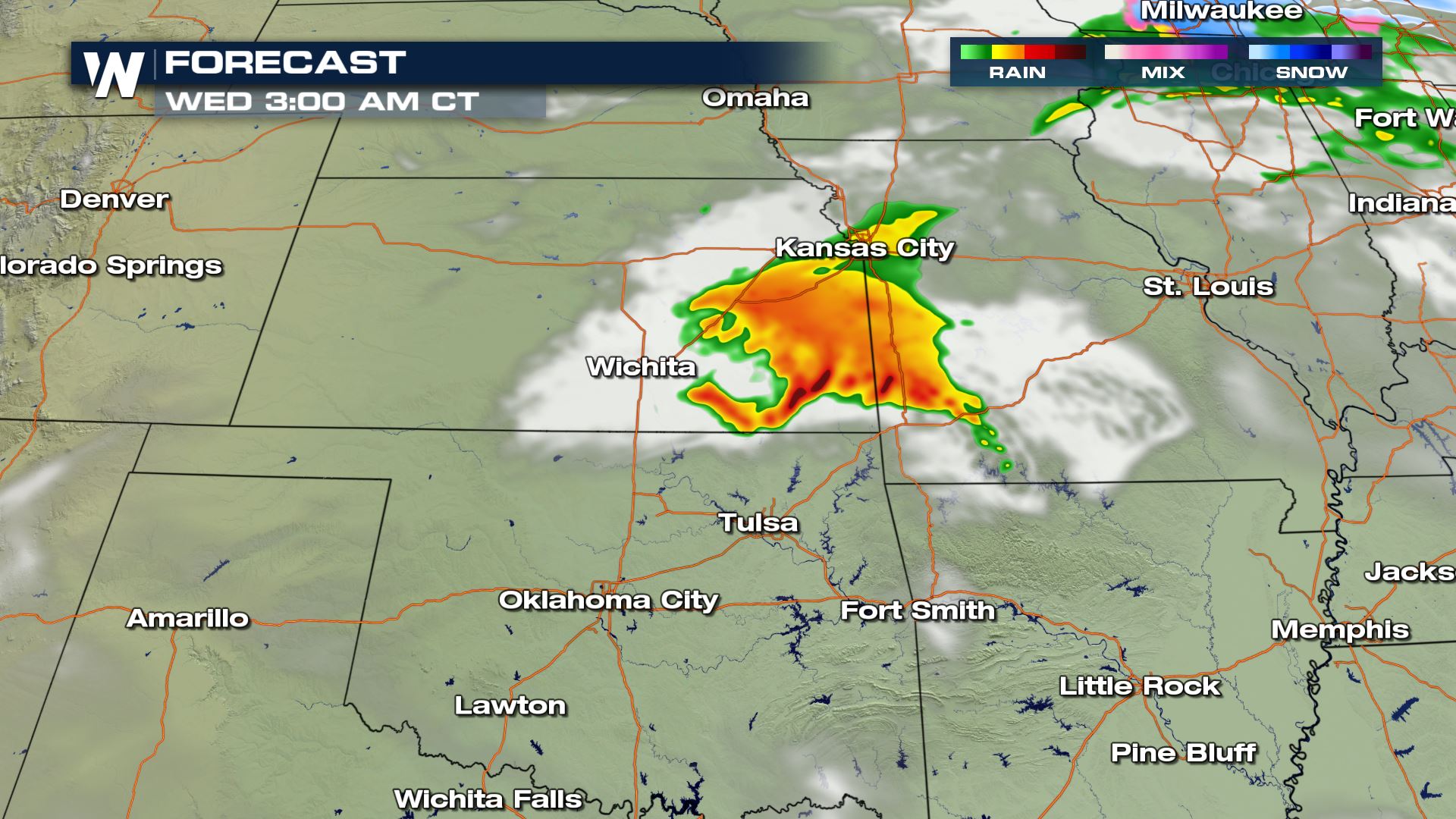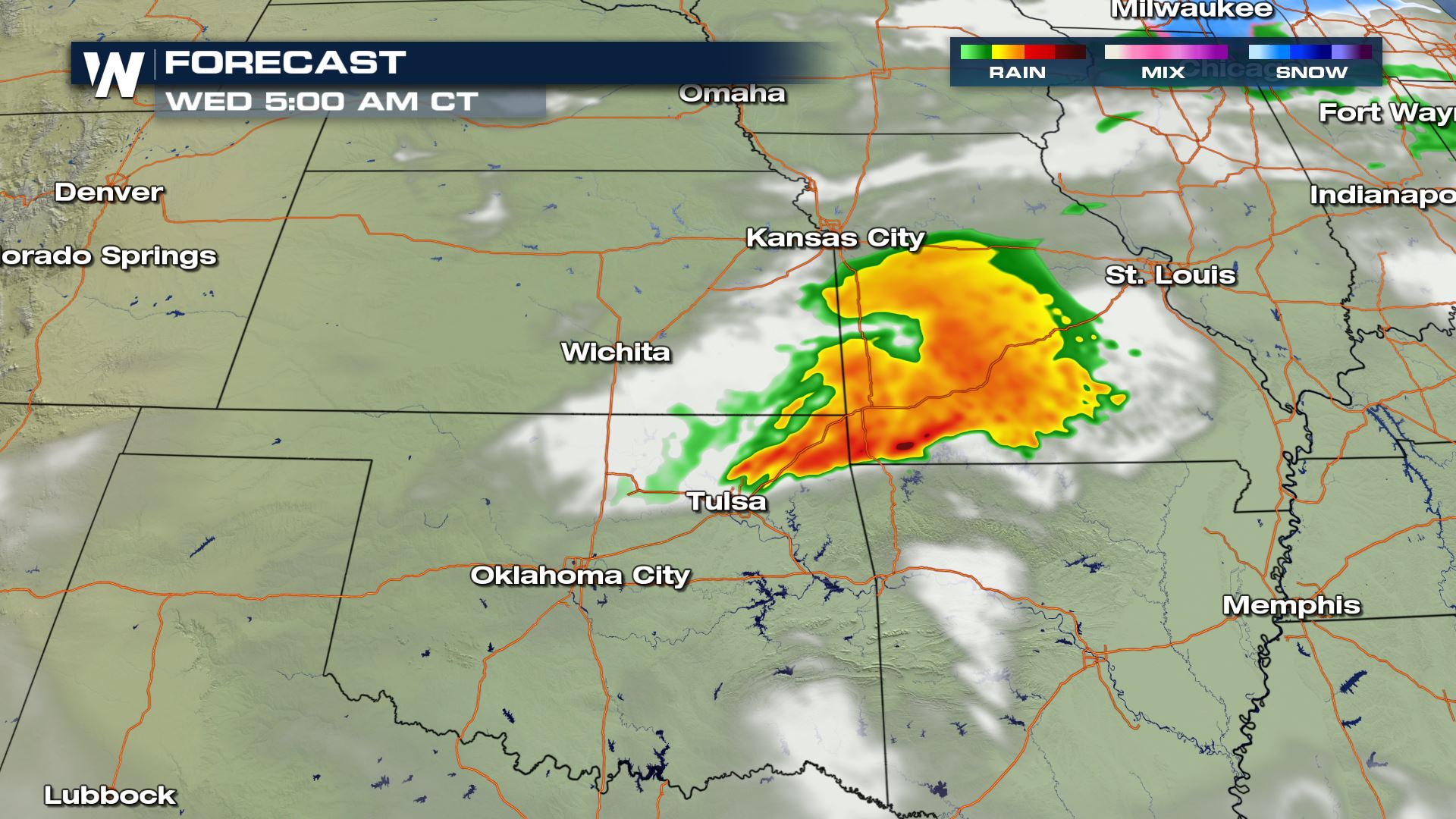 The timing for the storms will be well after sunset, but they could be picking up in intensity during the early morning hours when people are generally sleeping.  Make sure you have a way to get severe weather alerts if you are located in these areas.