A wave of low pressure developing in the Gulf of Mexico will bring rounds of rain to parts of Florida late Sunday into Monday. Other Gulf Coast states will get a few light showers Sunday, but the bulk of the rain will remain out over the open Gulf until the low pressure system moves into Florida. This is not a tropical low! This surface low will develop out of the cut off upper low that brought snow to Texas on Saturday. As the surface part of the system emerges into the Gulf of Mexico, it will go from a wave of low pressure into a quick-moving frontal system.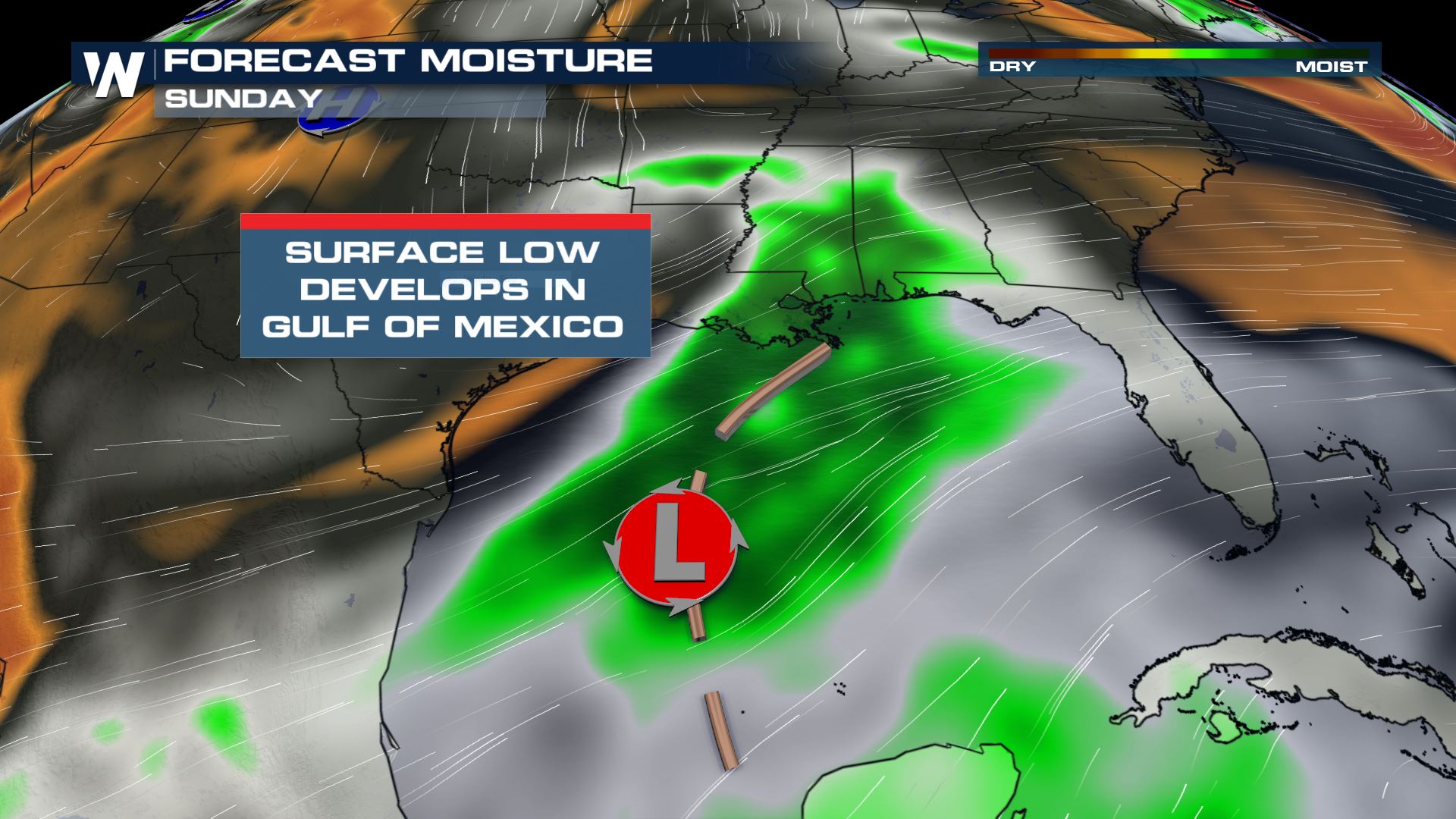 The low has developed over the Gulf this morning with scattered showers ongoing across parts of south central Louisiana, primarily south of the I-20 corridor.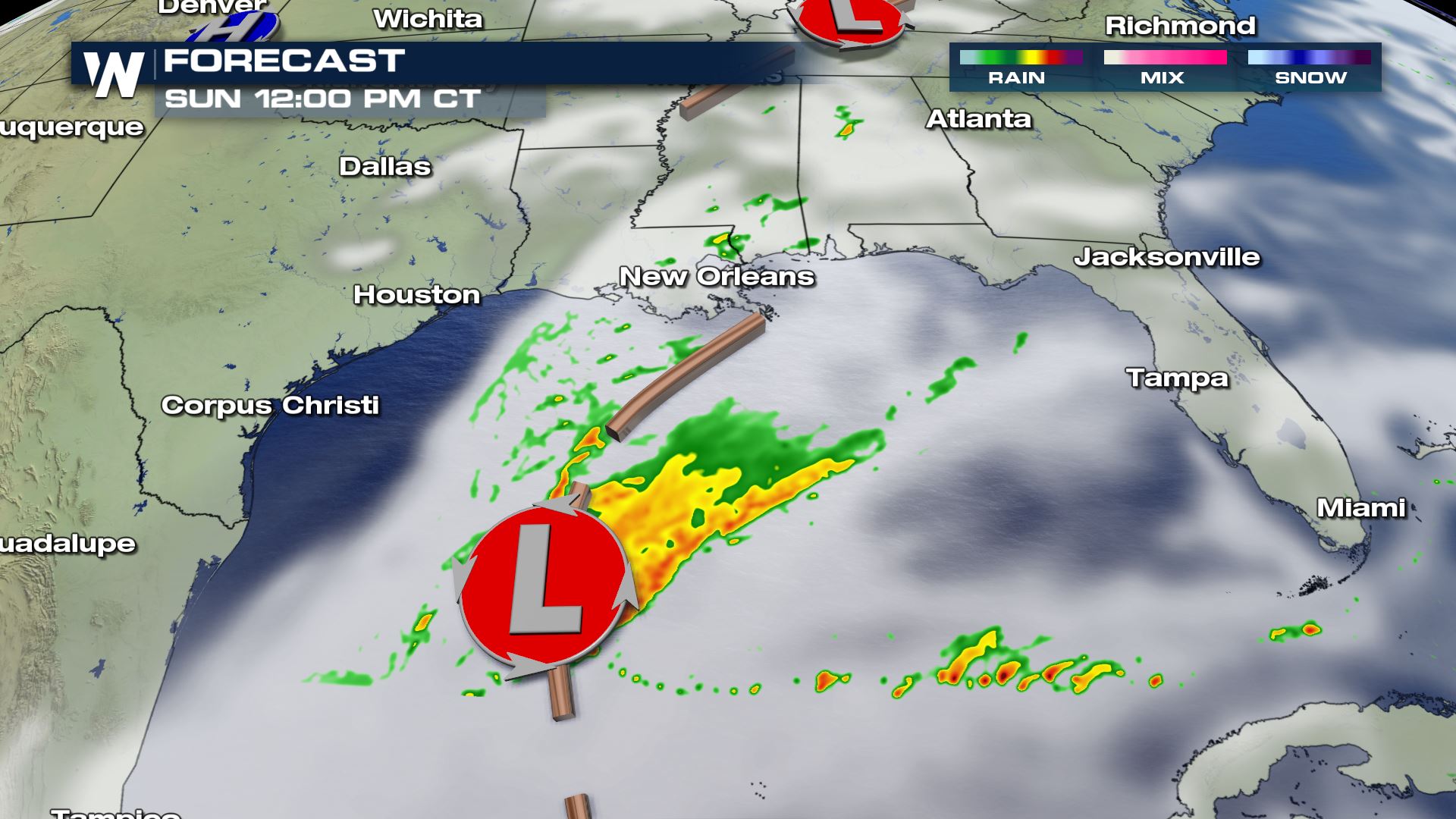 By Sunday afternoon and evening the rain moves into Mississippi, Alabama, and Georgia with the heaviest rain remaining closer to the center of the low.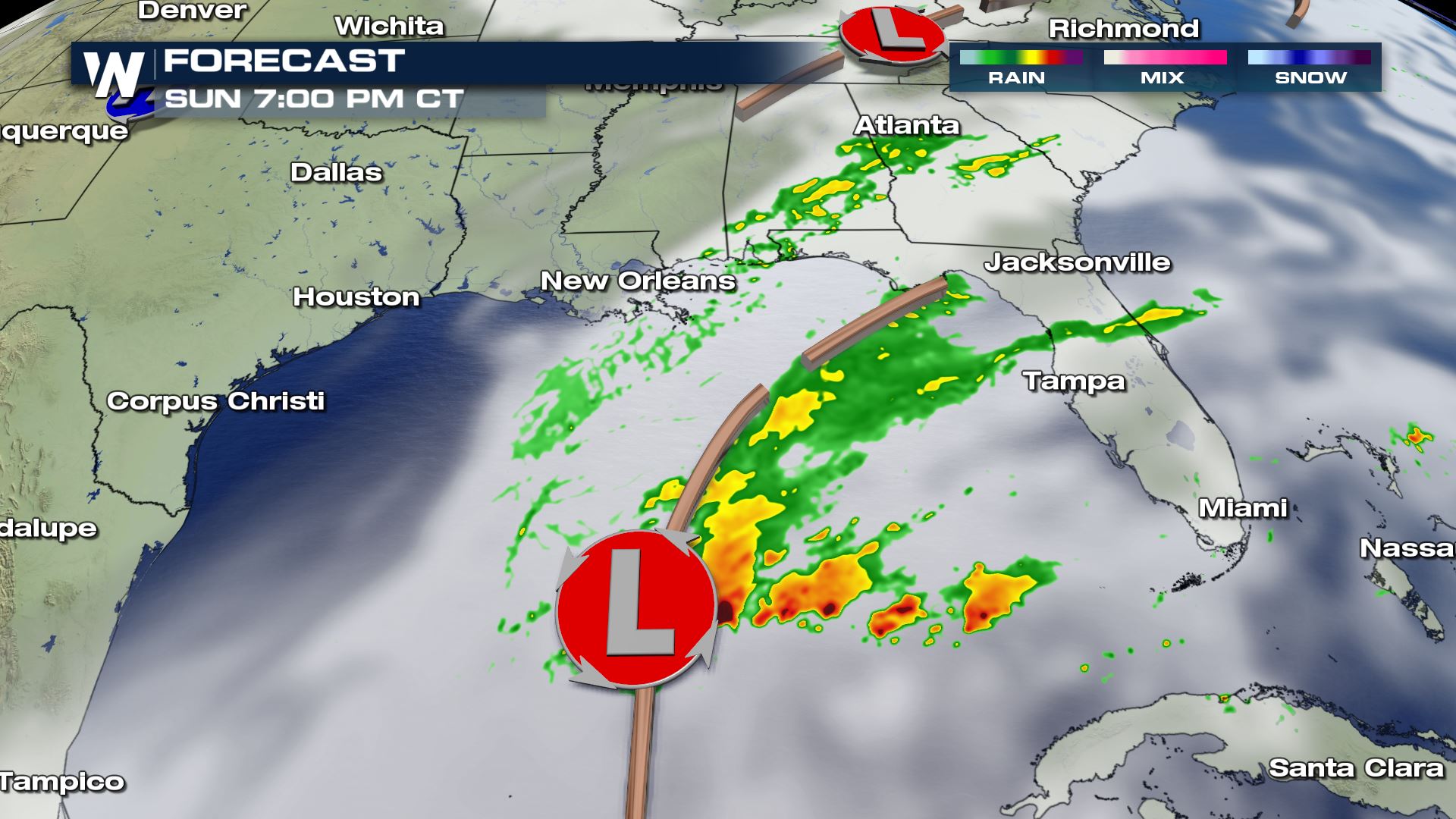 Light rain continues on the northern side of the low through parts of central Georgia and South Carolina Sunday evening. Northern Florida will start to get some heavier downpours as moisture from the low moves on shore. Heavier rain will begin moving onshore in western Florida Sunday night into early Monday morning. This is as the low pressure system strengthens and moves quickly to the east.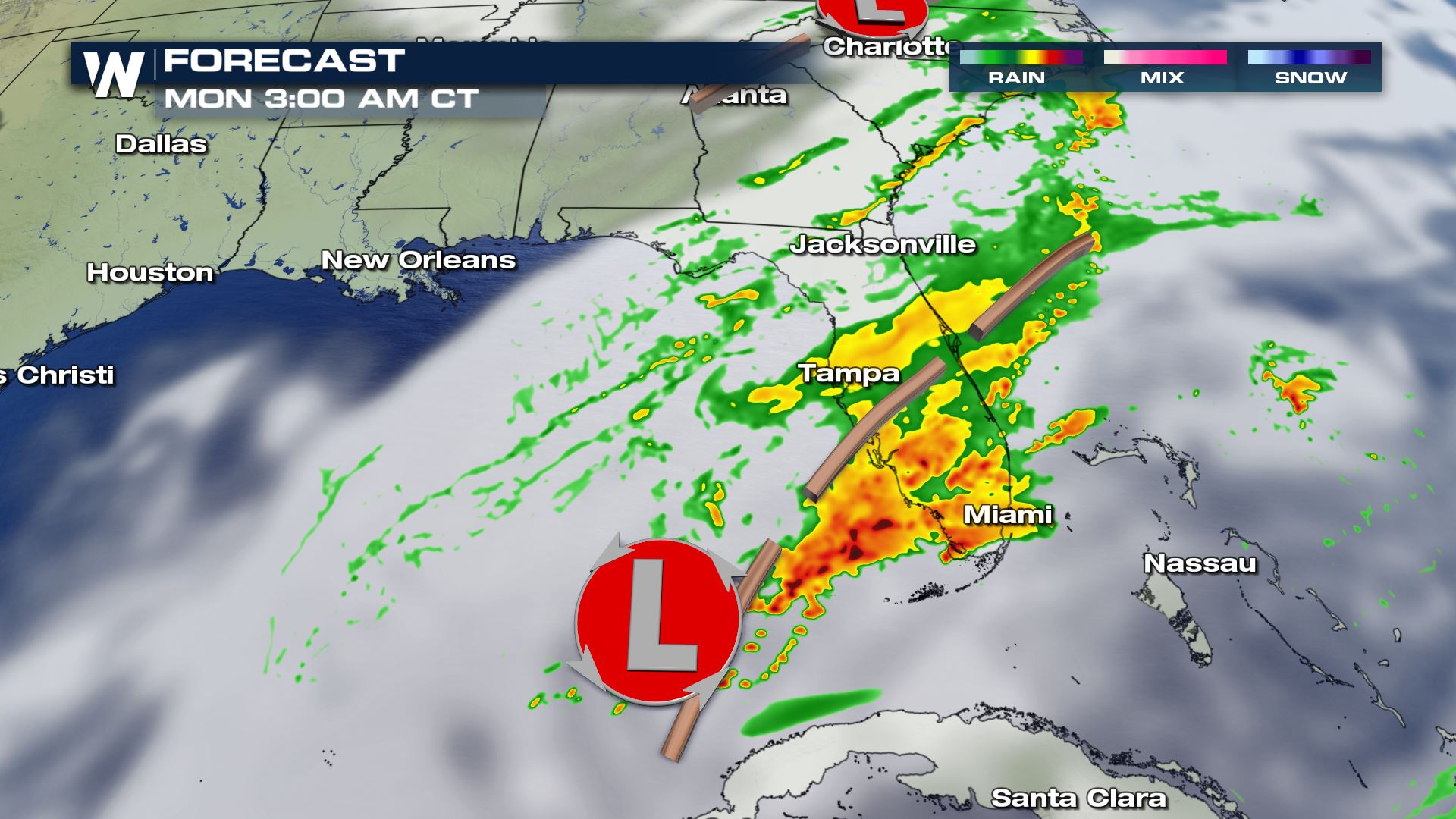 By Monday morning the center of the low will be in south Florida with heavy rain ongoing around and south of the low, along the cold front.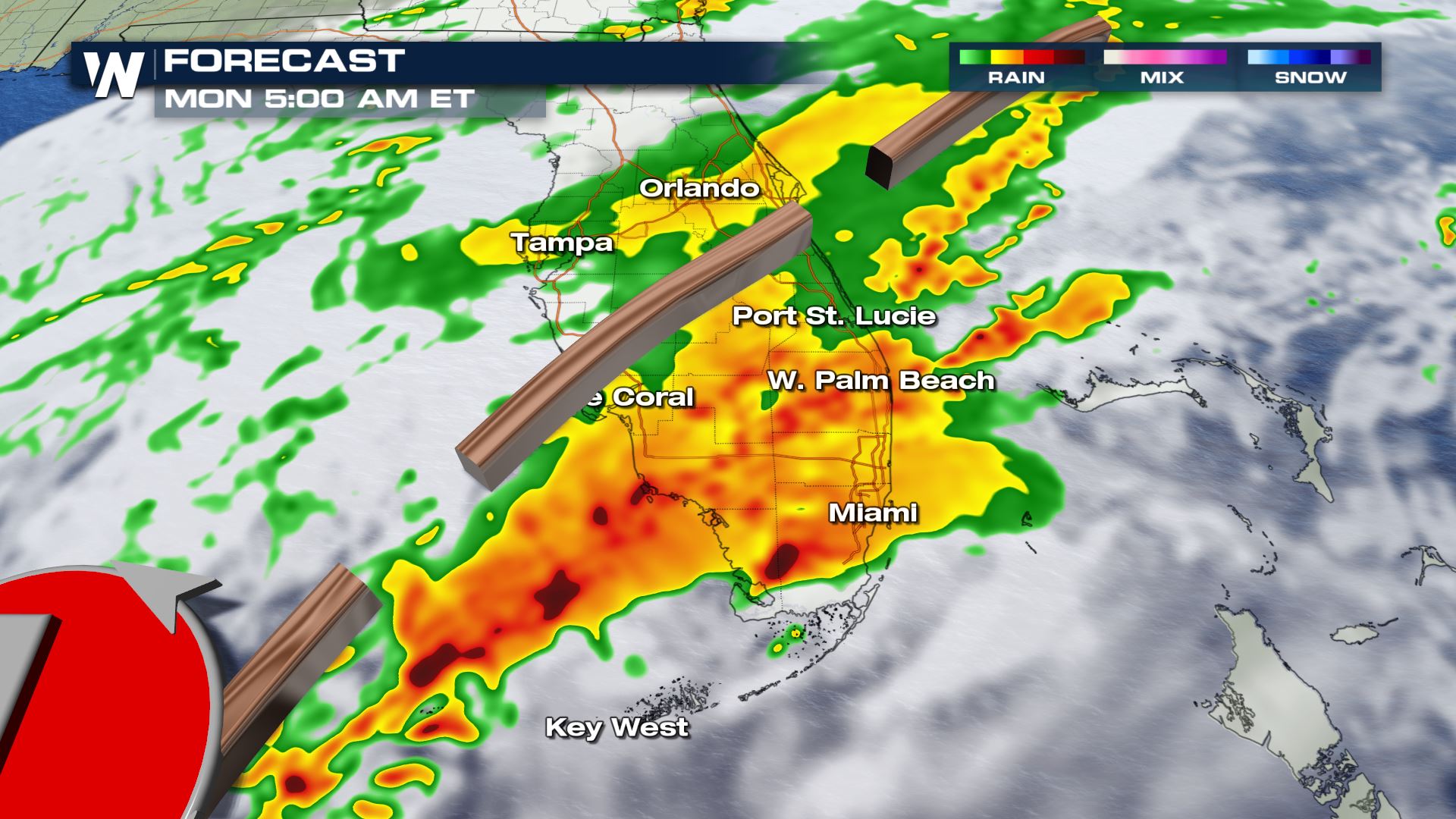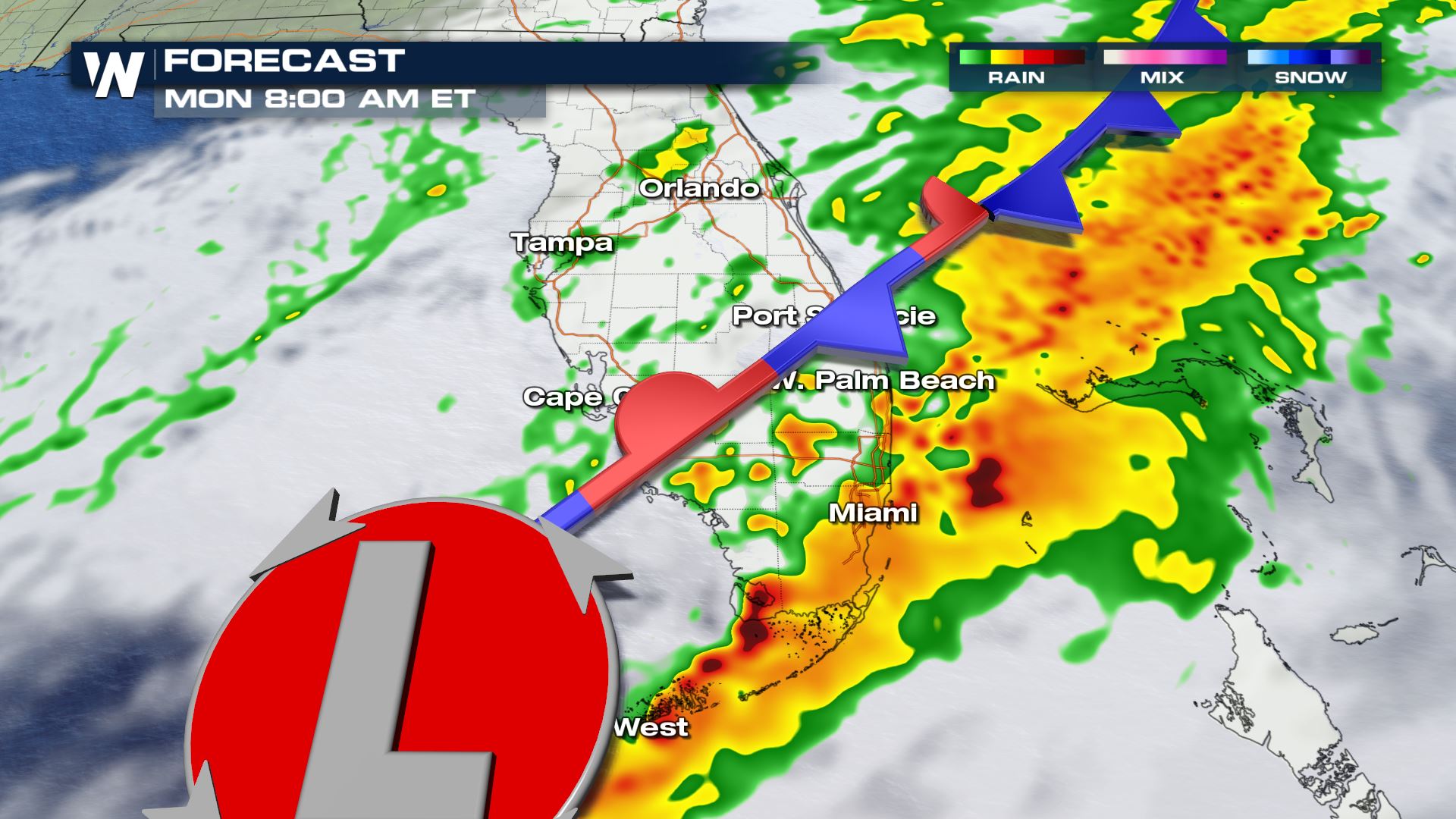 This quick-moving low pressure system should be offshore into the Atlantic by early afternoon and rain will come to an end from north to south.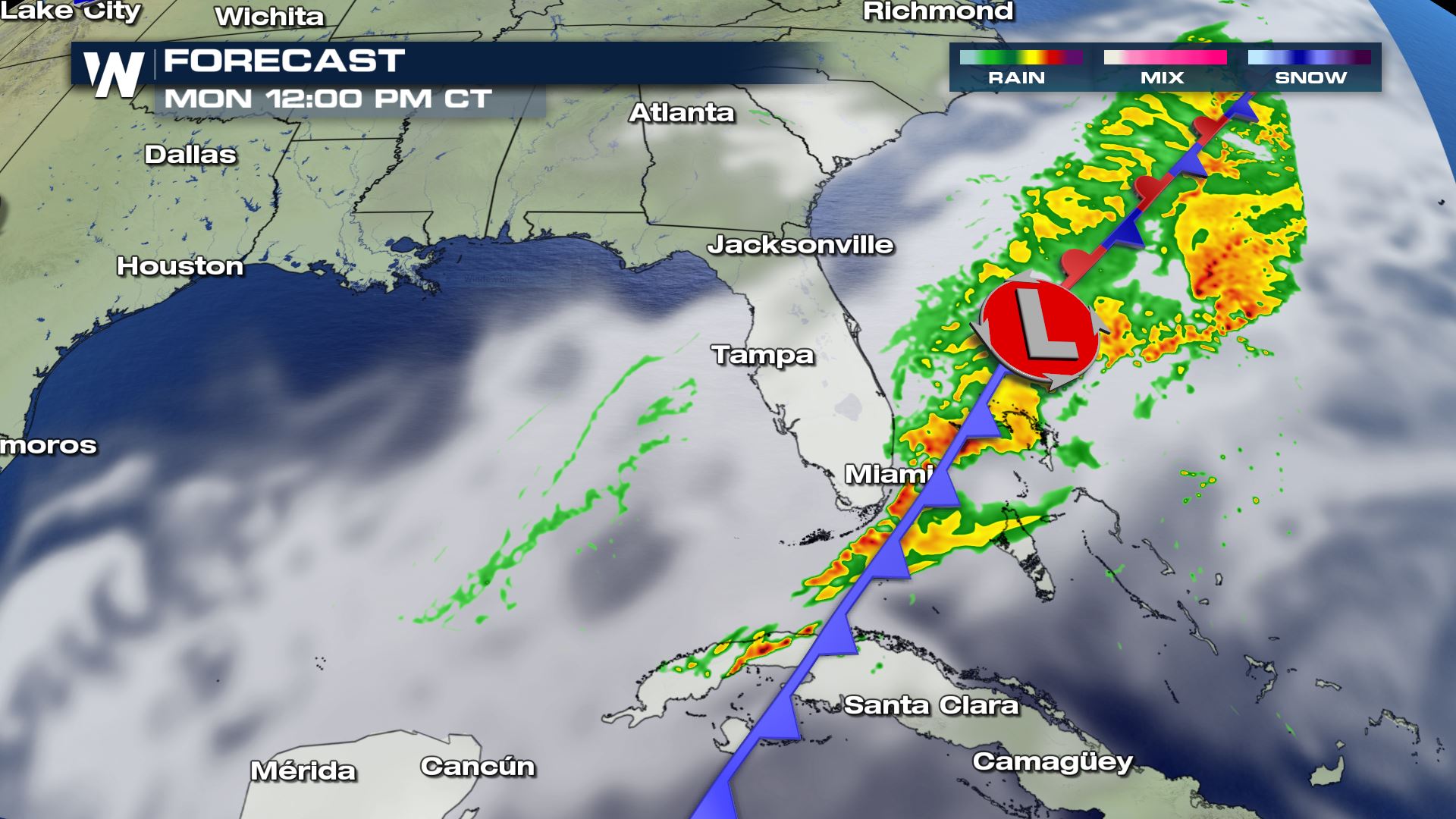 The fast eastward movement of the low should prevent rain totals from becoming too high across the Gulf Coast. A few spots that are prone to flooding in parts of Florida may briefly experience flooding, but widespread flooding is not expected at this time. Rain totals will be around 1-2" with the highest totals in eastern Florida throughout Monday morning.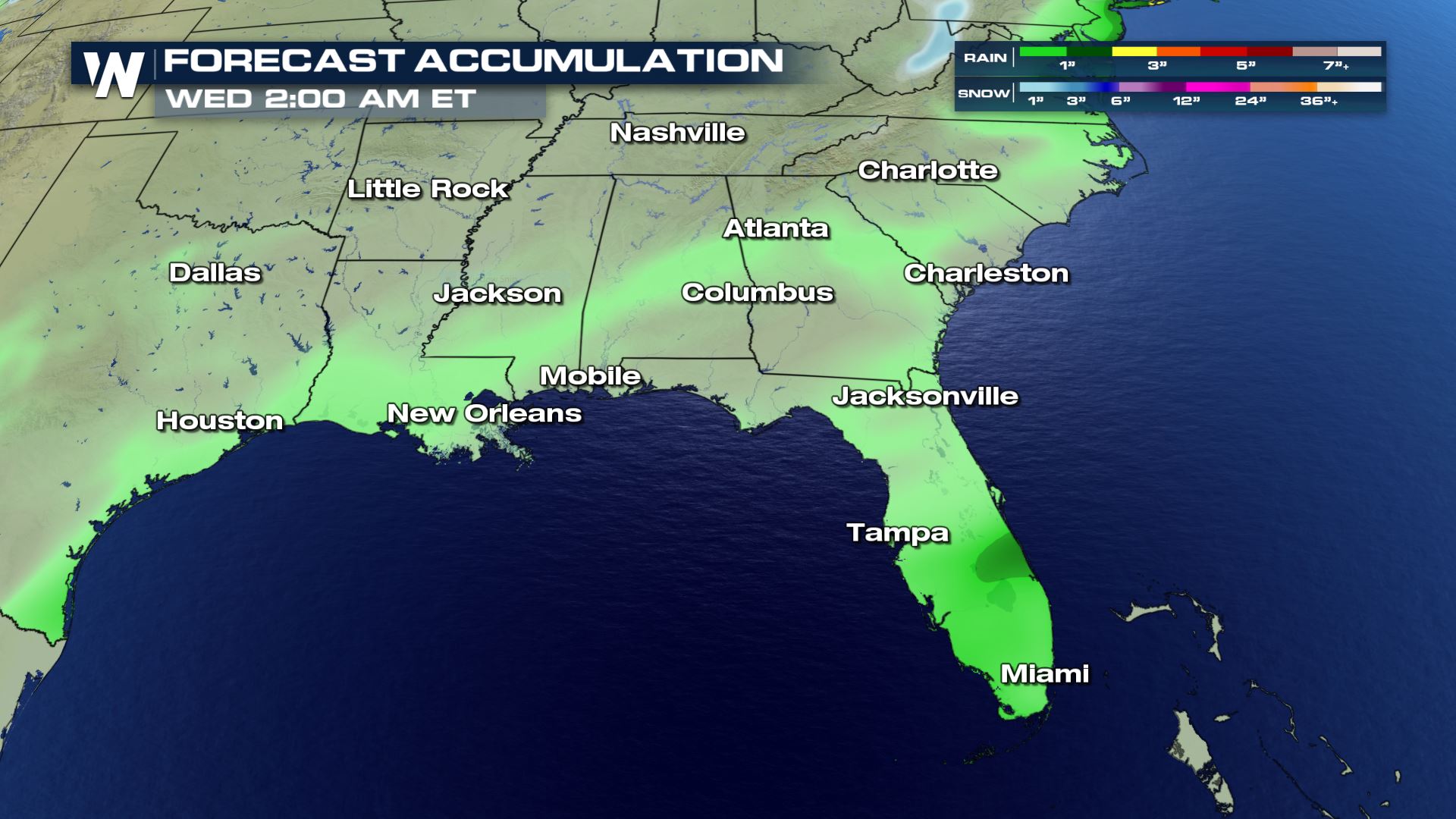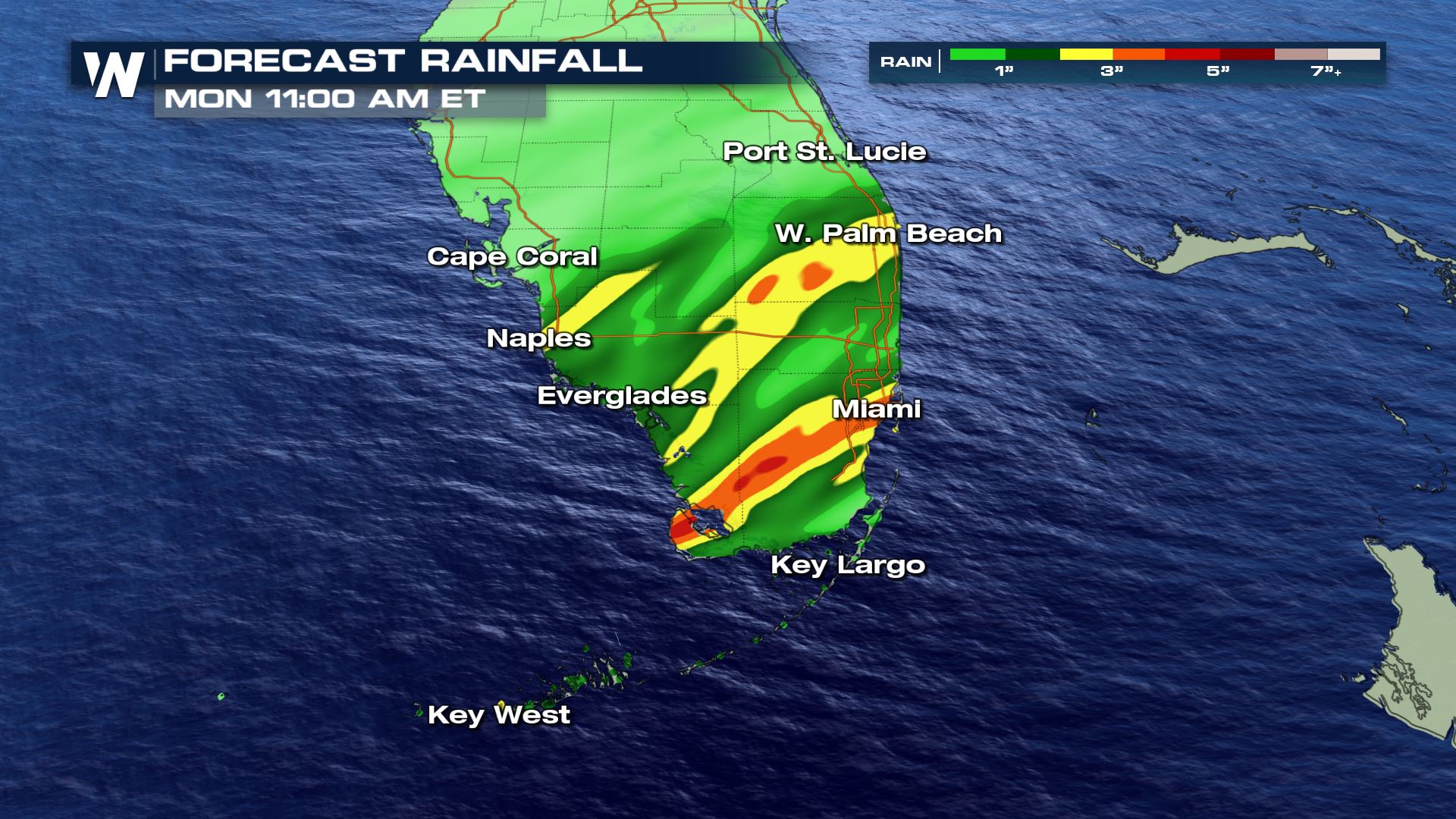 There is also the chance for a few strong to severe storms late Sunday night into Monday morning across south Florida and the Florida Keys. Storms with gusty straight line winds in excess of 60 mph would be the greatest threat, but a brief weak spin-up tornado can't be ruled out.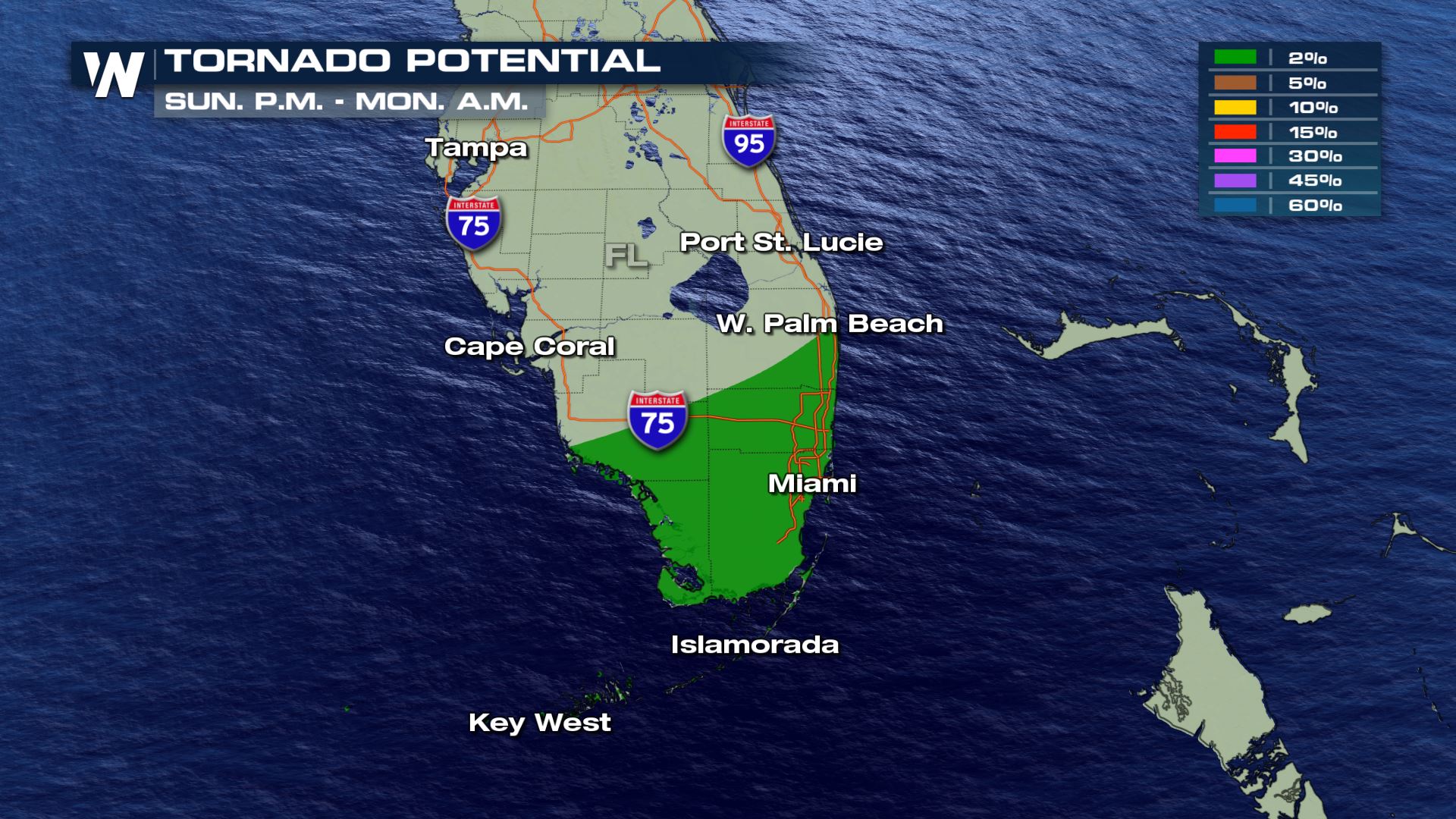 The good news is the forecast behaves for Sunday football. Rain chances look highest after the game tonight. Here's a look at the football forecast: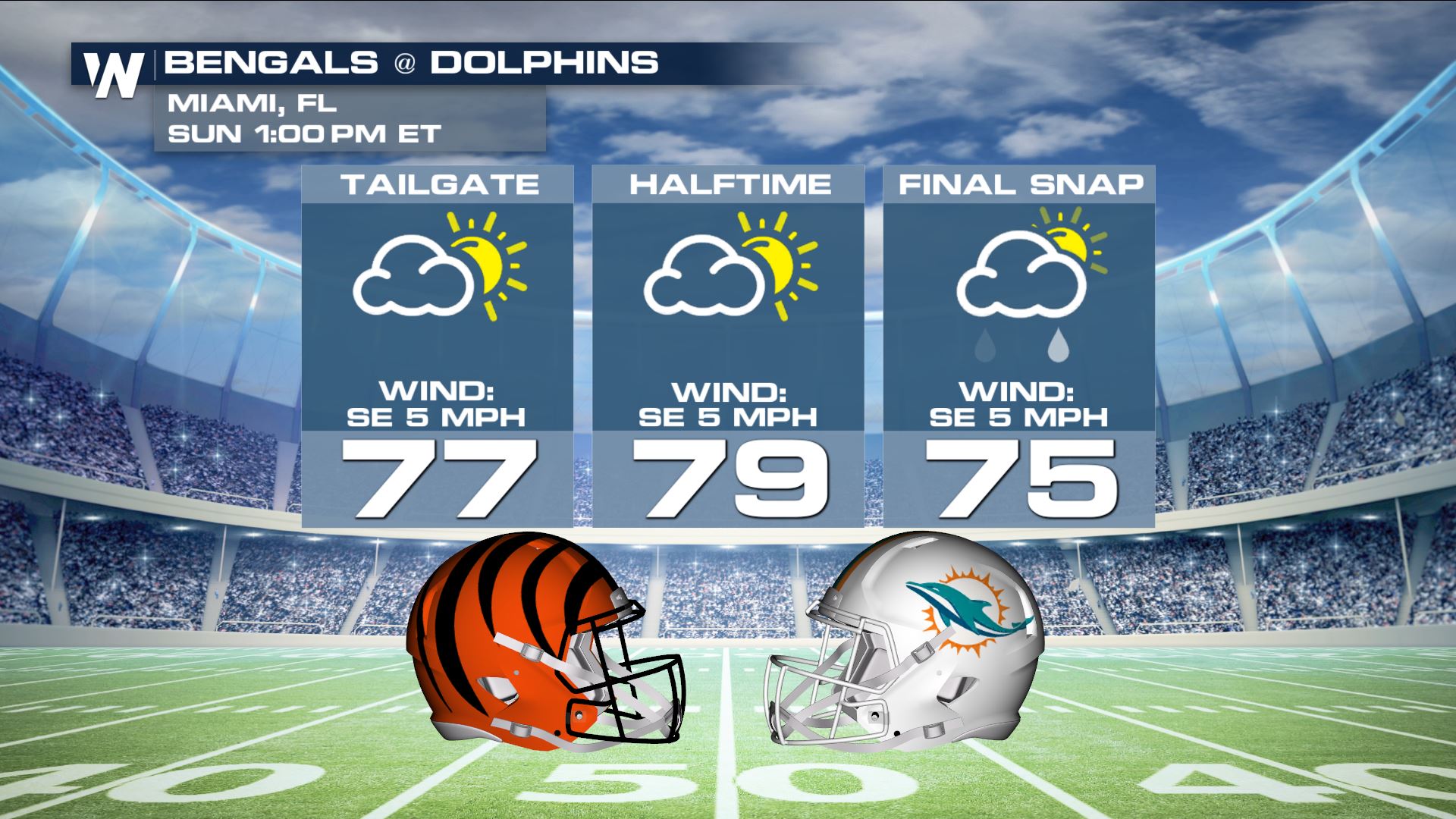 Stay with WeatherNation for all of your top weather headlines!