A severe thunderstorm watch is in effect until 1 am CDT for parts of of southeast Texas including the Houston metro area. Storms through the early morning hours of Sunday are capable of wind gusts as high as 75 mph and hail up to 3" in diameter.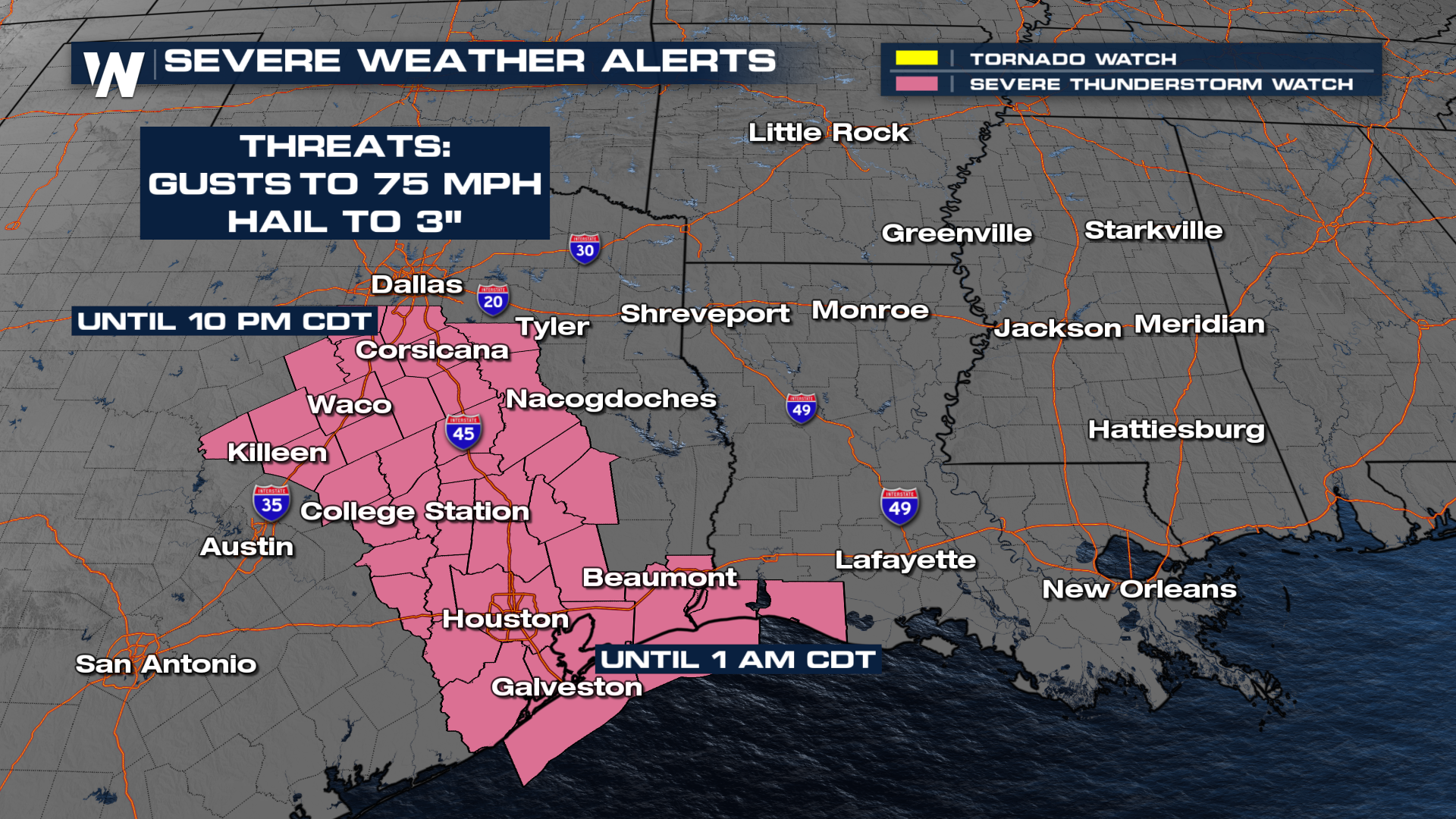 A wind gust of 82 mph was recorded in Lumberton, Texas (northeast of Houston) Saturday evening!
Storms also produced widespread gusty winds and giant hail in Texas. Some were as large as tennis balls!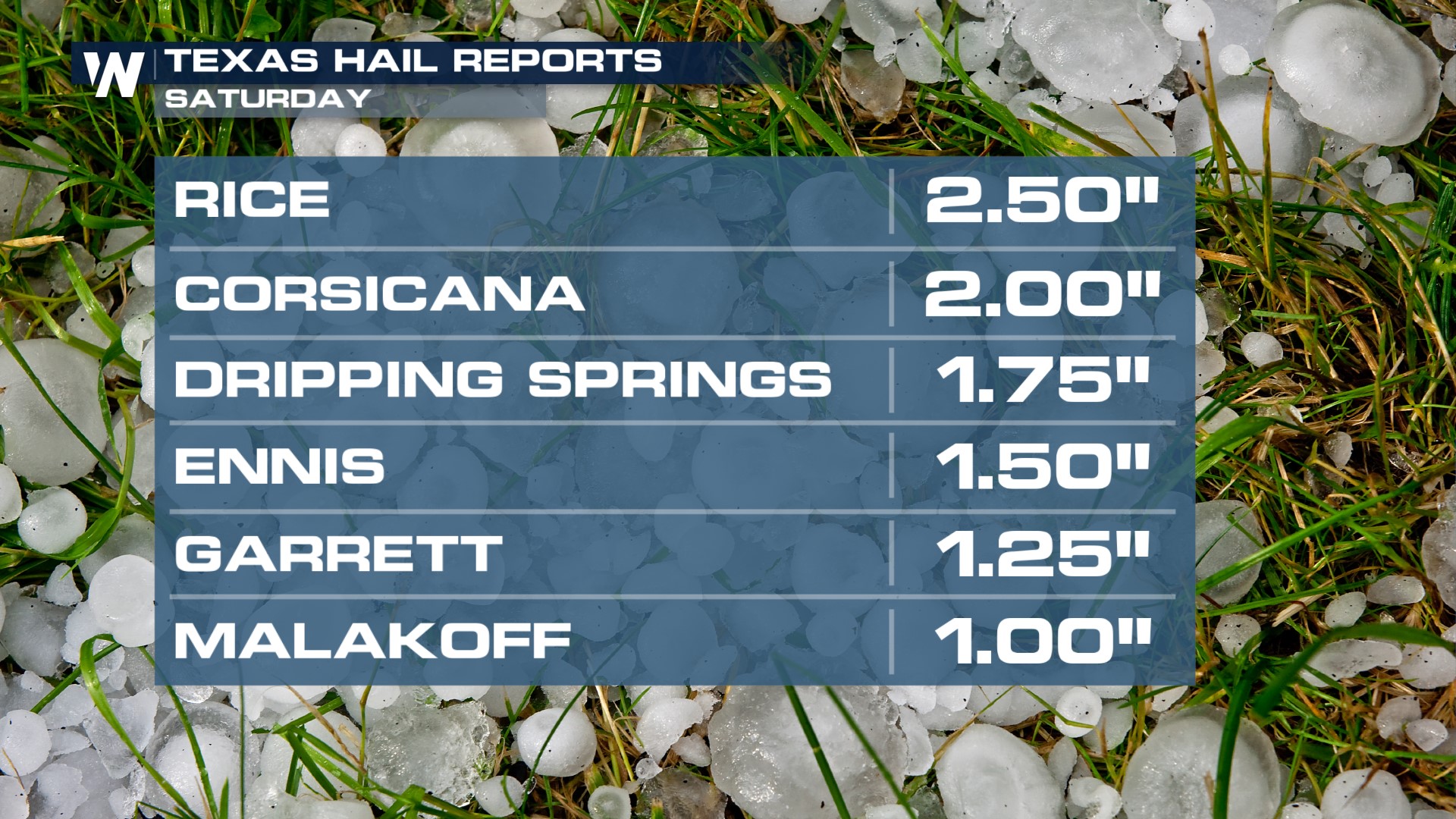 Overnight
As we head through the night, the risk (top of page) covers a large section of I-35 and I-45 in Texas. Damaging winds and very large hail are the more widespread hazards, though a tornado or two may be possible as directional shear increases.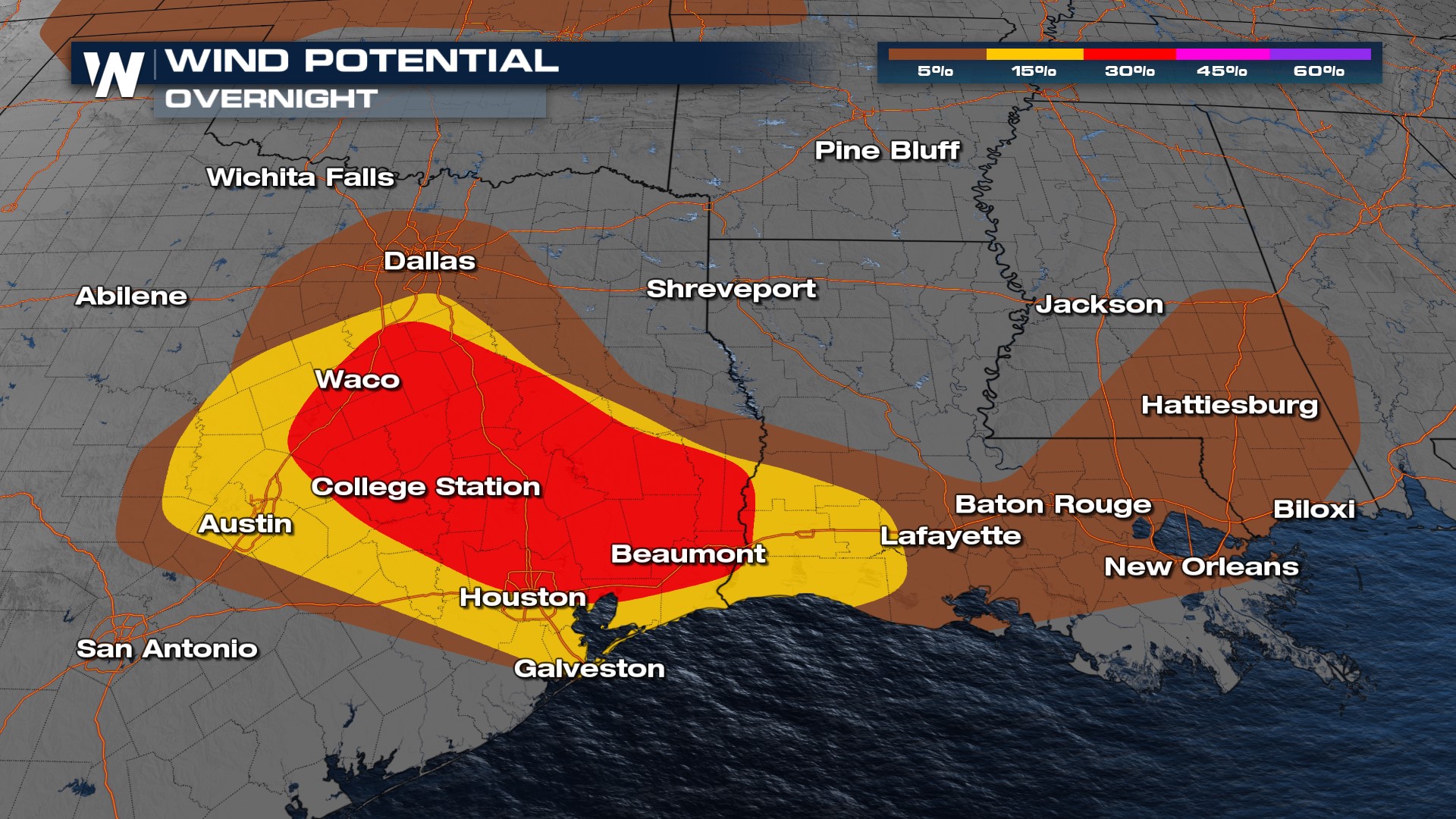 Forecast
Strong to severe storms will continue to push south and east through the night. Gradually things will diminish into the pre-dawn hours of Sunday.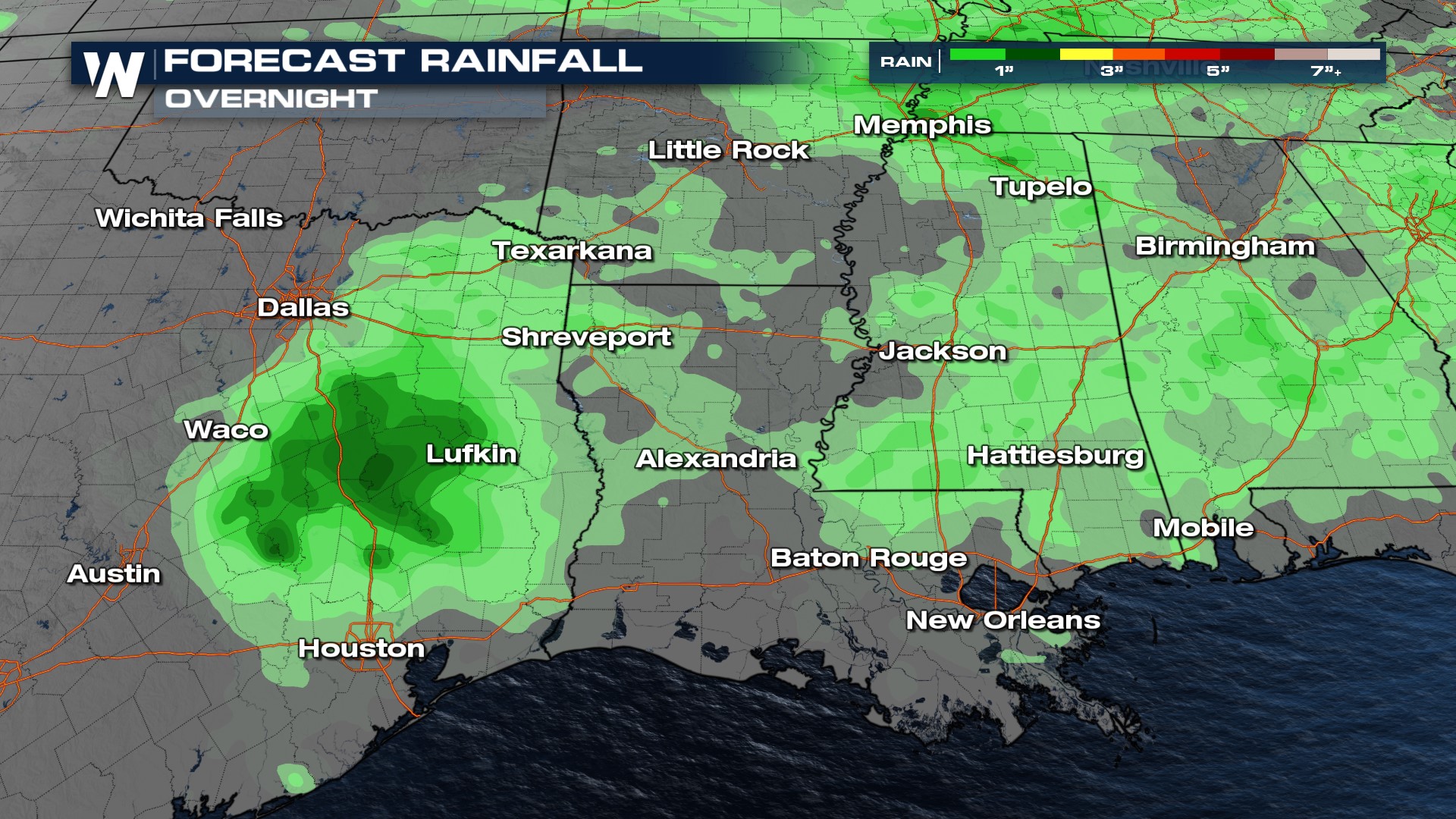 Heavy rain is expected where strong thunderstorms roll through, leading to an isolated flooding threat. 1-3 inches of rain are possible, with higher totals in areas that see multiple rounds of storms. The severe weather threat continues Sunday into the Lower Mississippi Valley, Mid-South, and Ohio Valley.
Be sure to check back in and stay with WeatherNation for the latest on air and online.