A storm system continues to move slowly through the Northern and High Plains. Storms may produce damaging wind gusts, large hail, and isolated tornadoes. The threat of severe weather will ramp up again this afternoon (Monday) thanks to building heat and instability. The instability looks to be strongest in Nebraska and Minnesota. This will support strong updrafts and the potential for large, damaging hail.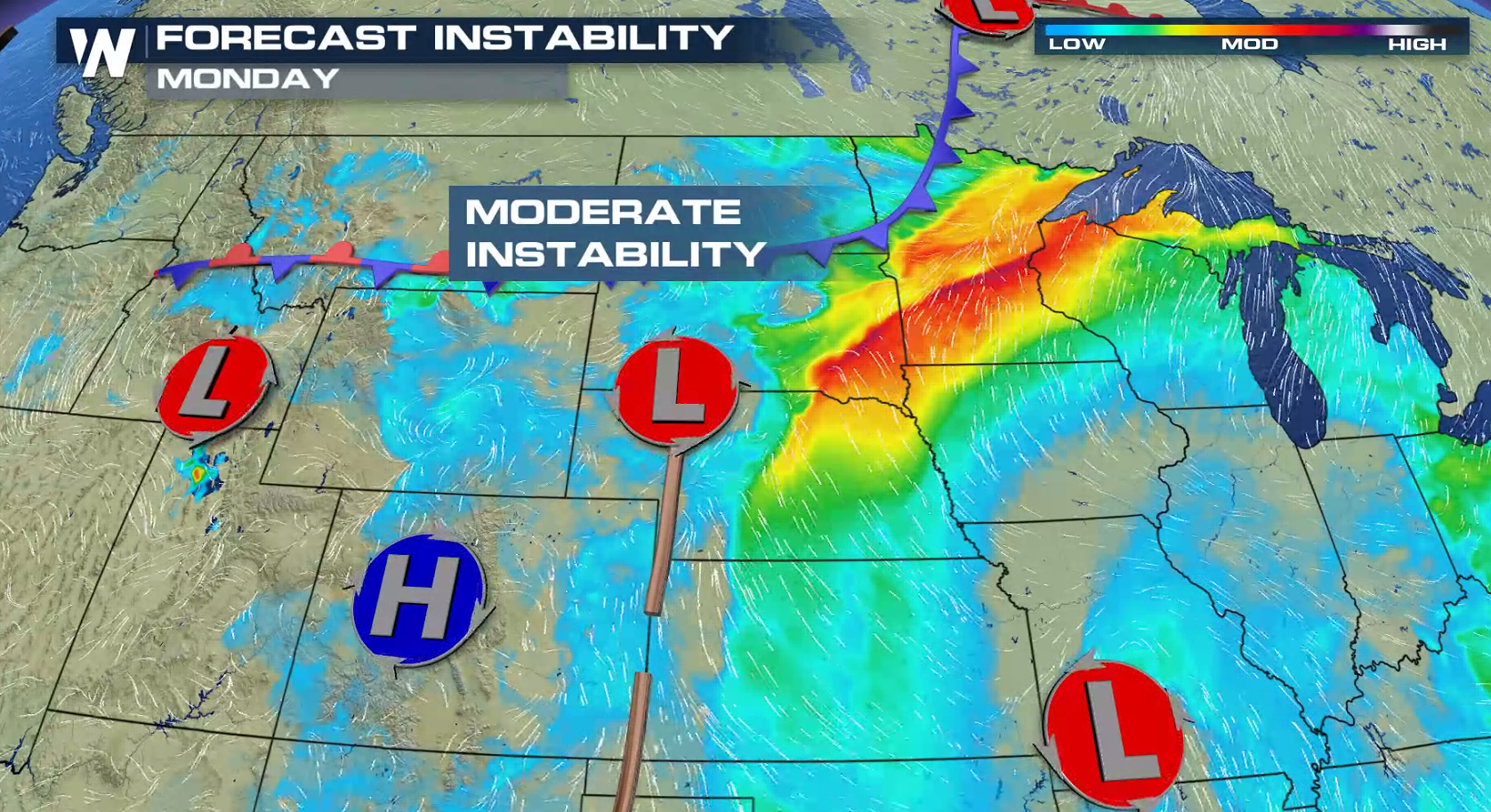 Although the instability will help fuel thunderstorm development, the available moisture in the atmosphere won't be too impressive. Moisture is a key ingredient for thunderstorms development.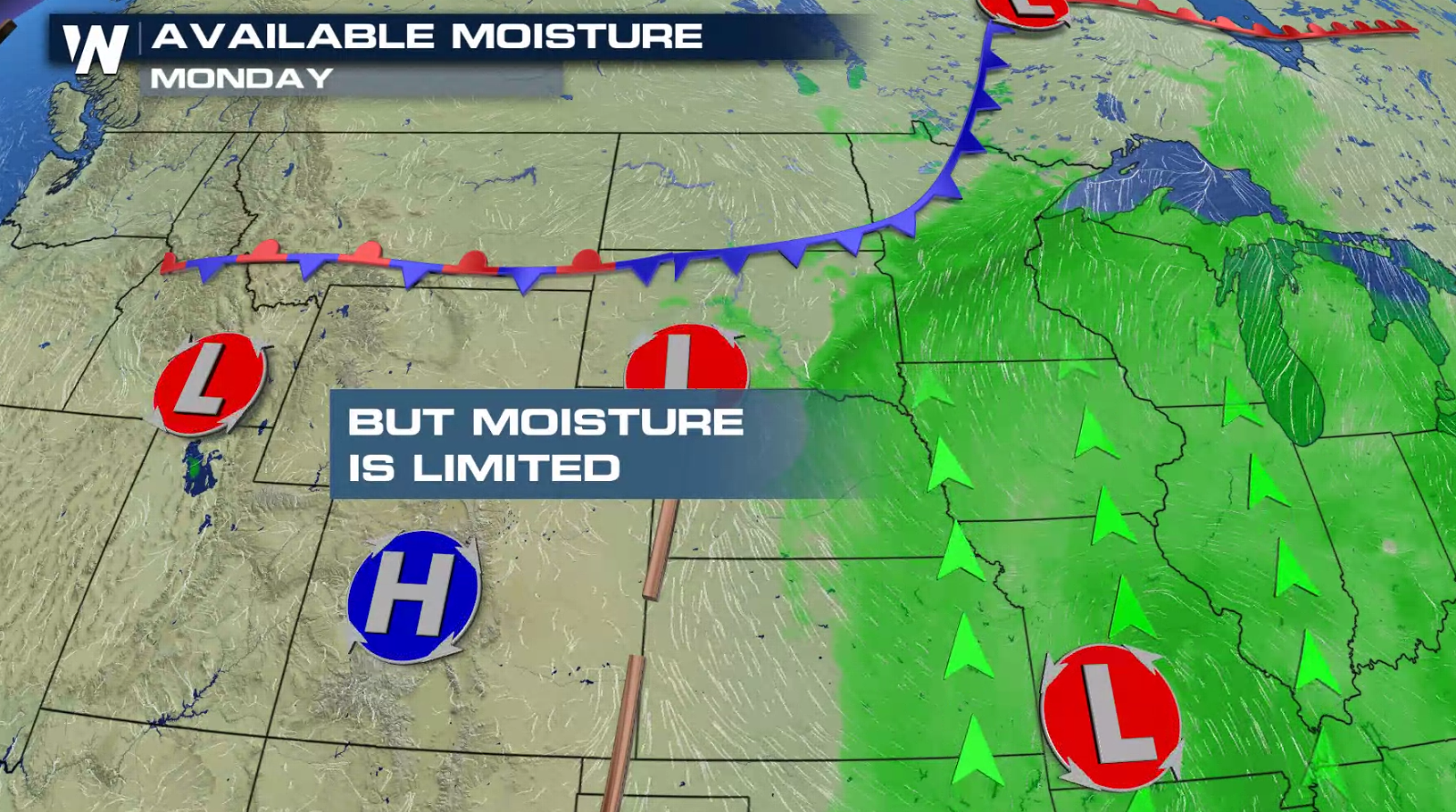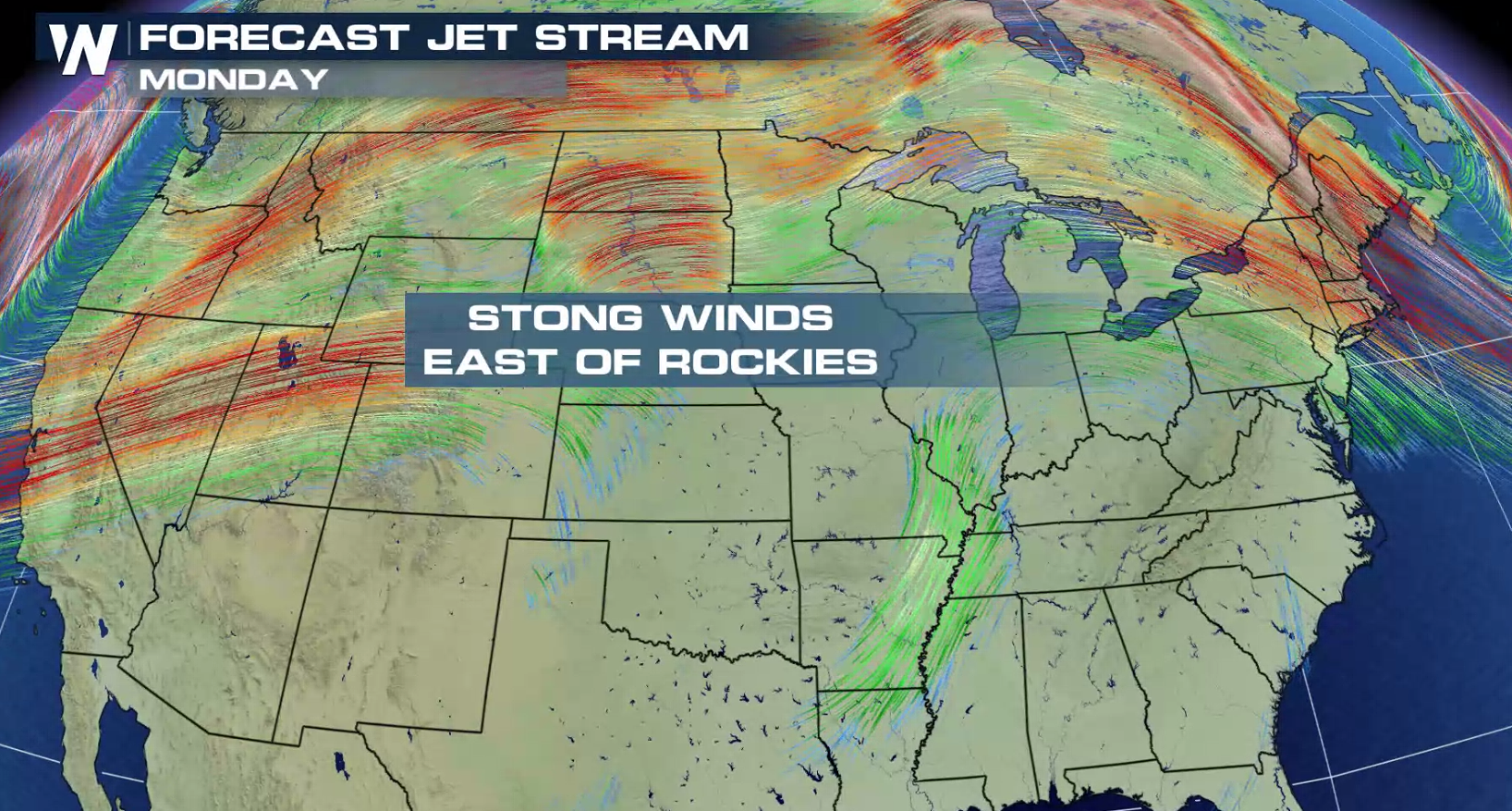 Here's a look at the severe outlook for  today (Monday). The best chance for severe thunderstorms will be late-afternoon and into the evening. Damaging wind gusts and large hail are the biggest threats, with the potential for tornadoes low.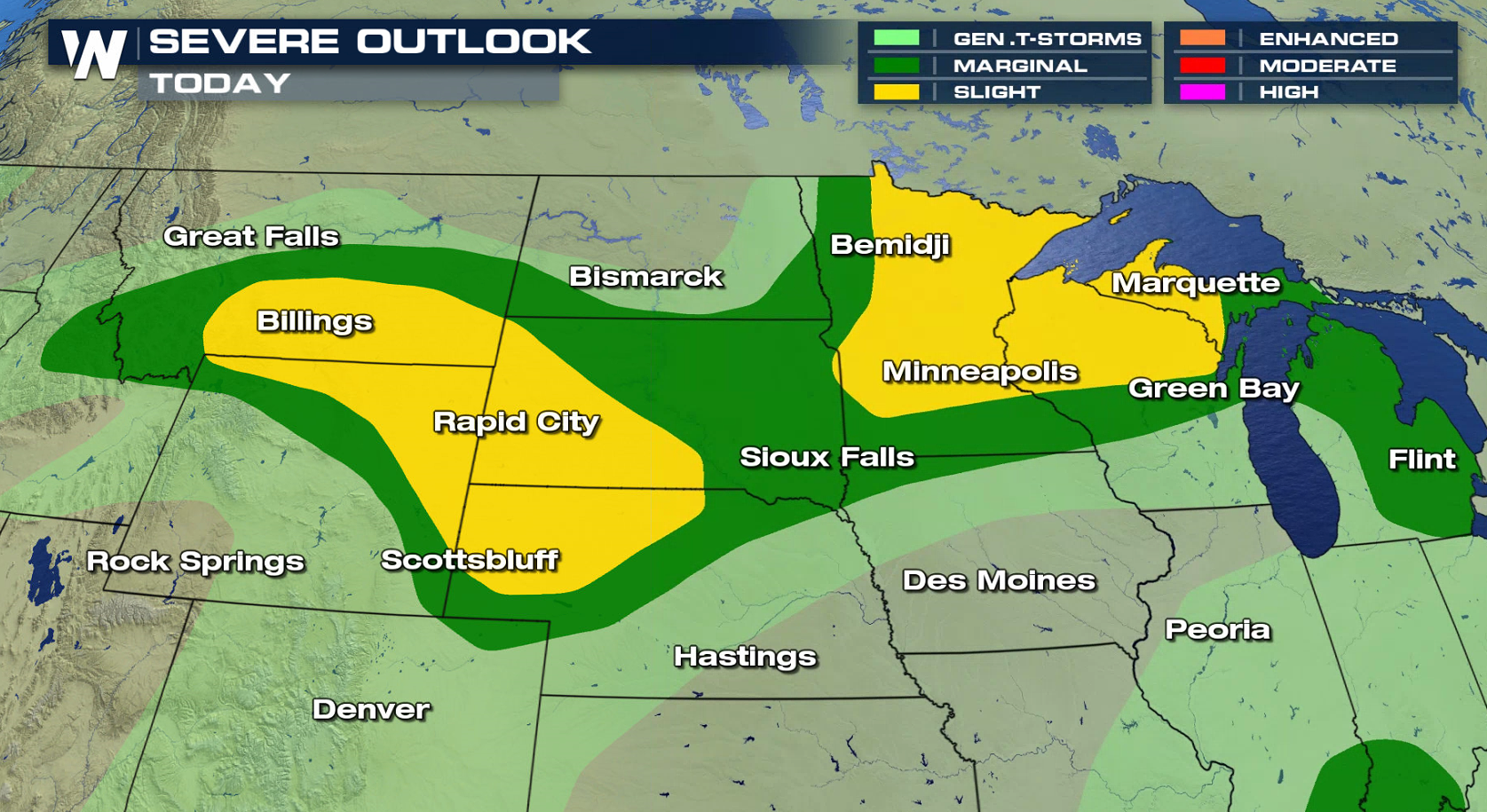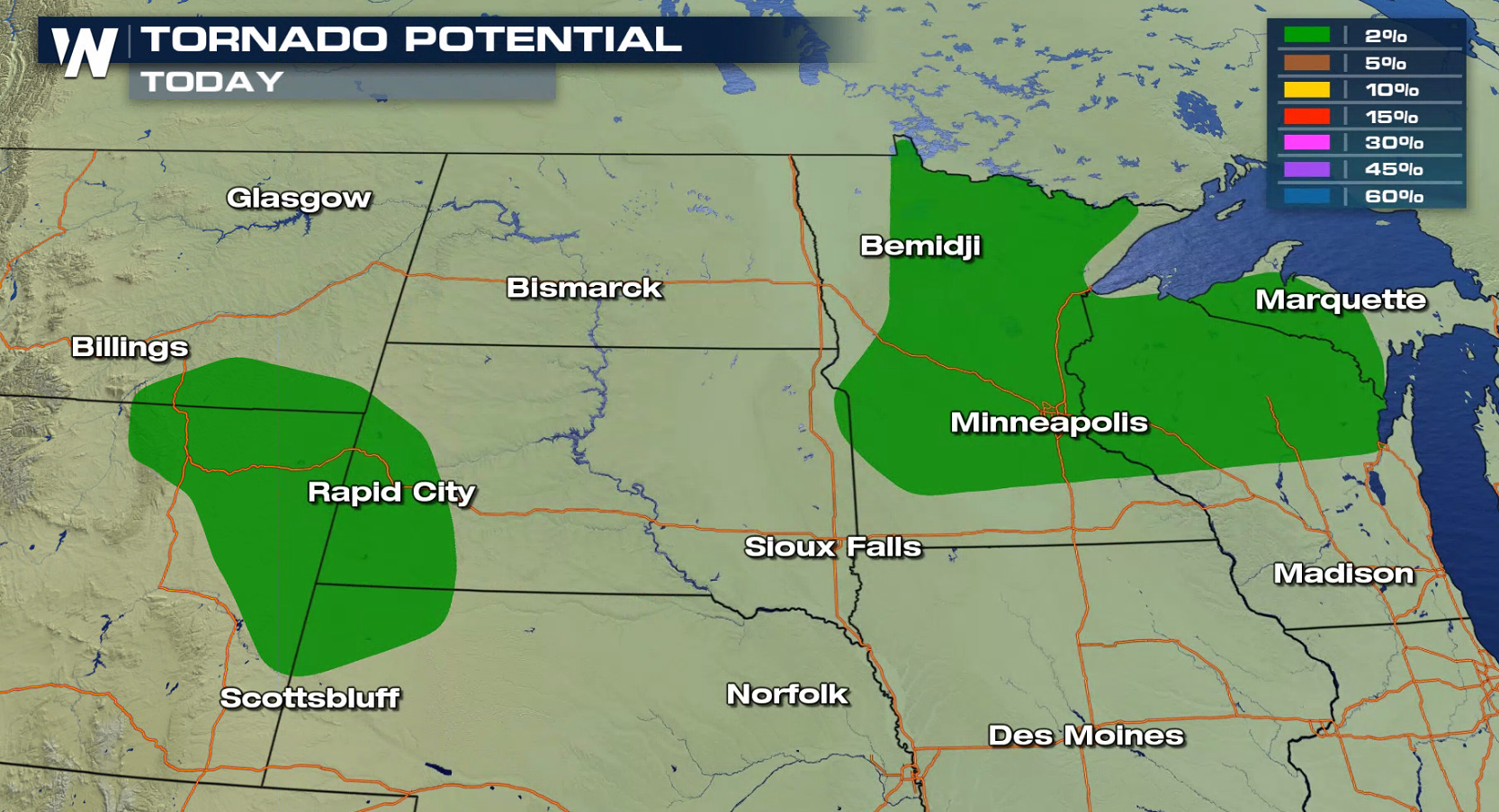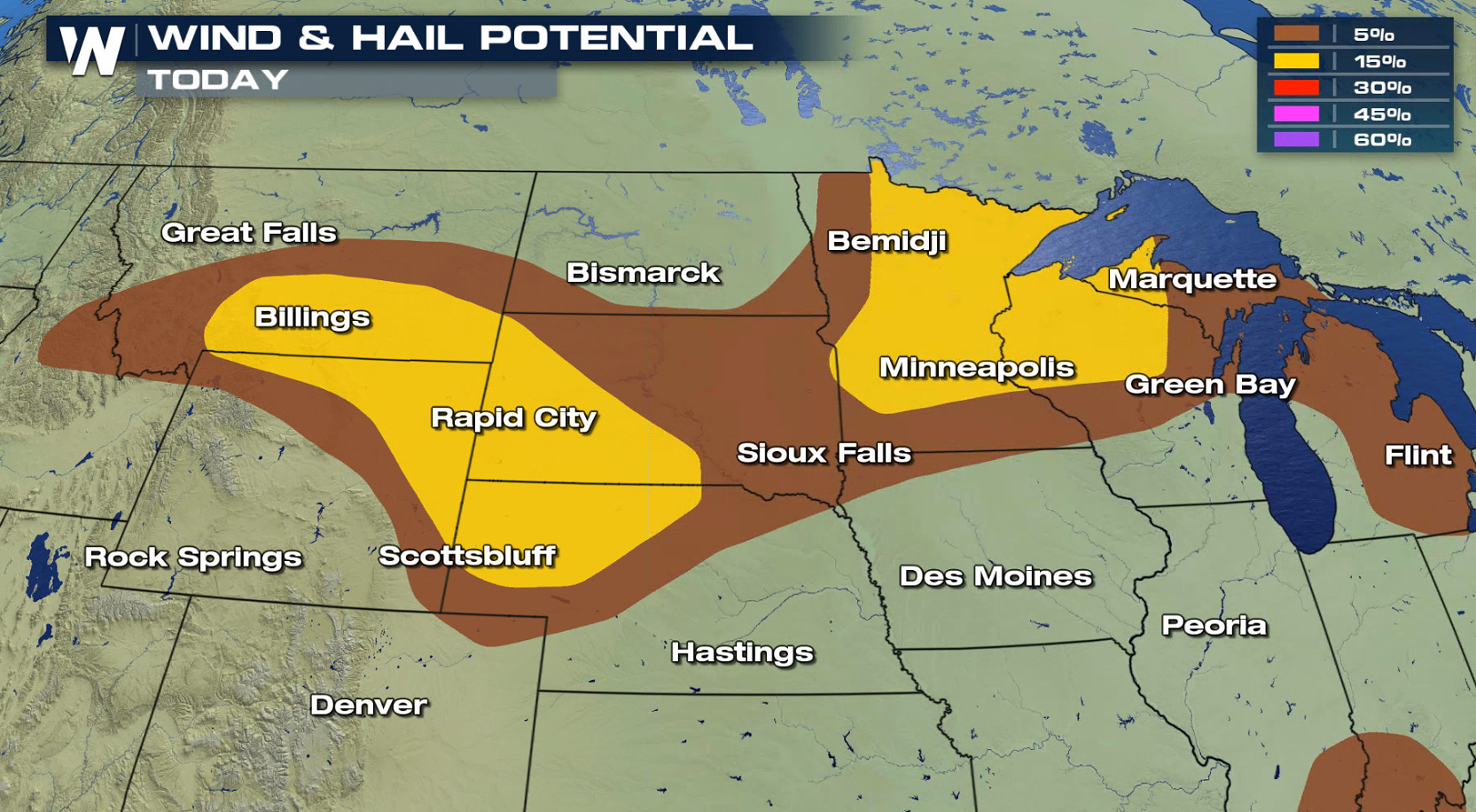 Storms chances linger for spots into Tuesday and Wednesday as well.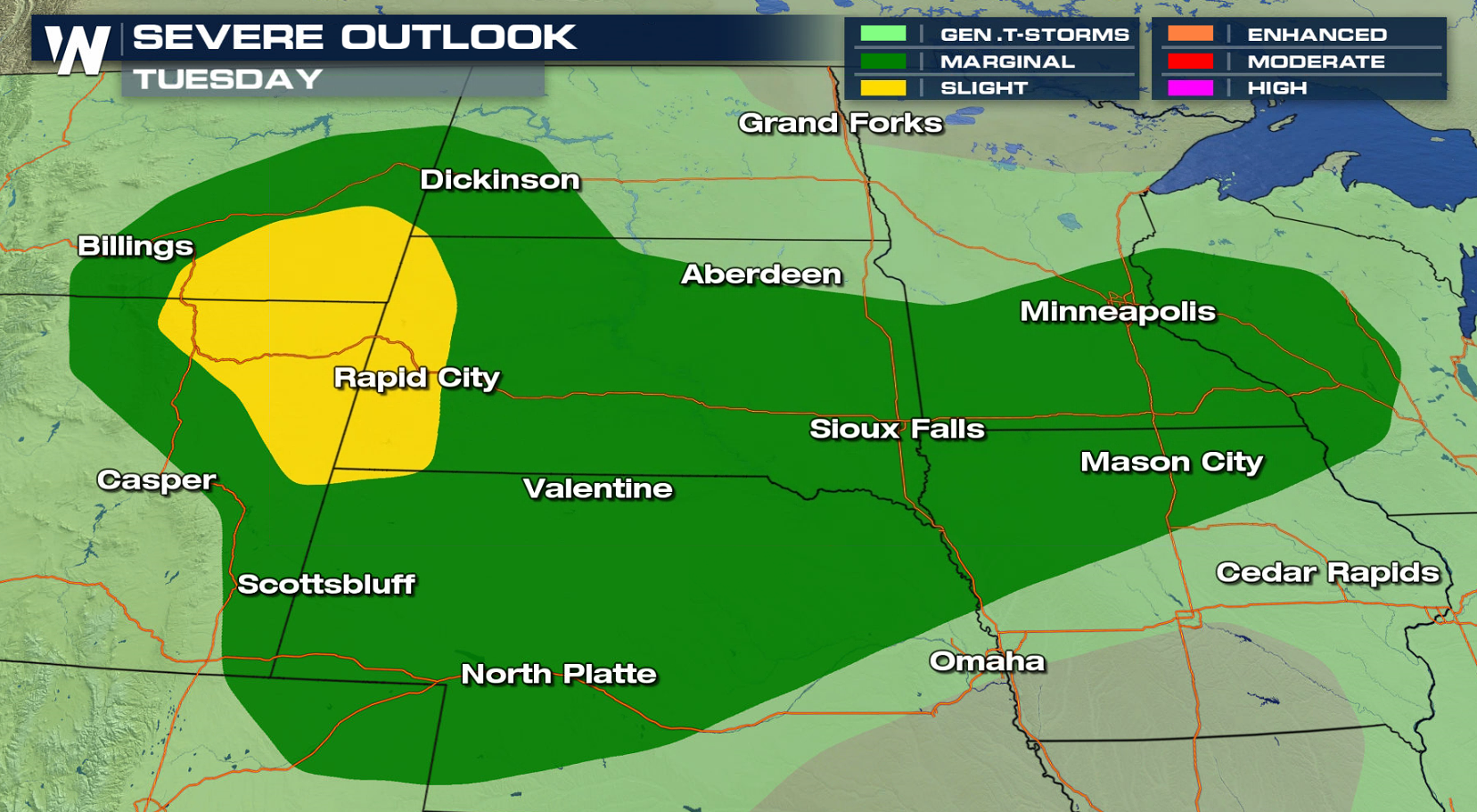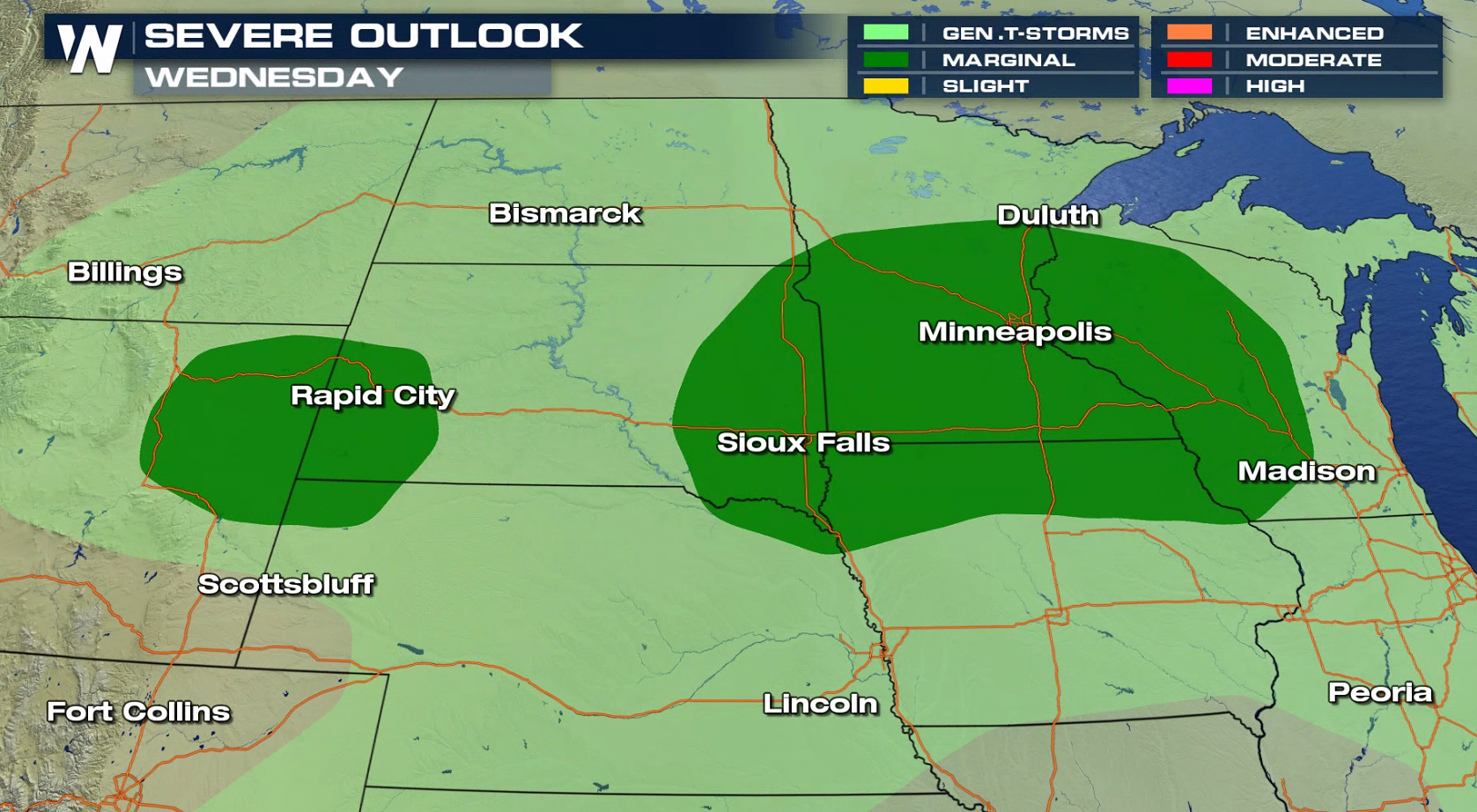 Due to some of the limited moisture availability, extremely heavy rainfall rates are not expected with these storms. A few isolated spots could pick up an inch or two of rain, but most areas will see a few tenths of an inch at most.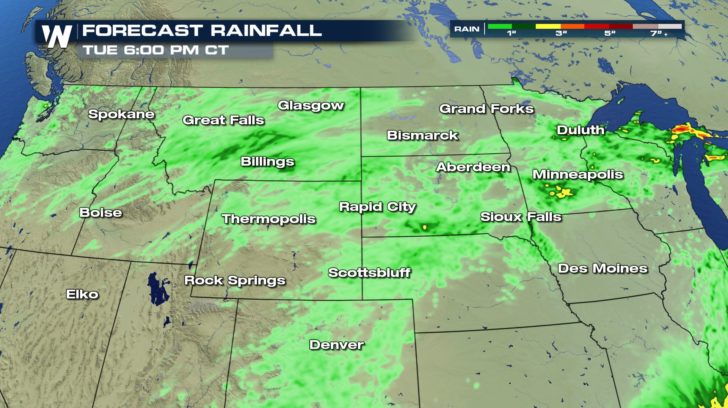 As with any severe weather threat, have a way of getting alerts and know where you would go if a warning is issued for your area. -Meteorologist Viki Knapp