A cold front swinging out of the Pacific Northwest will move into the northern tier of the Central US and bring back a chance for severe storms towards the end of the week.
Severe Storm Set-Up
Temperatures and humidity are rebounding in the central plains ahead of the next storm system. We are going to watch for a pocket of instability right along a frontal boundary.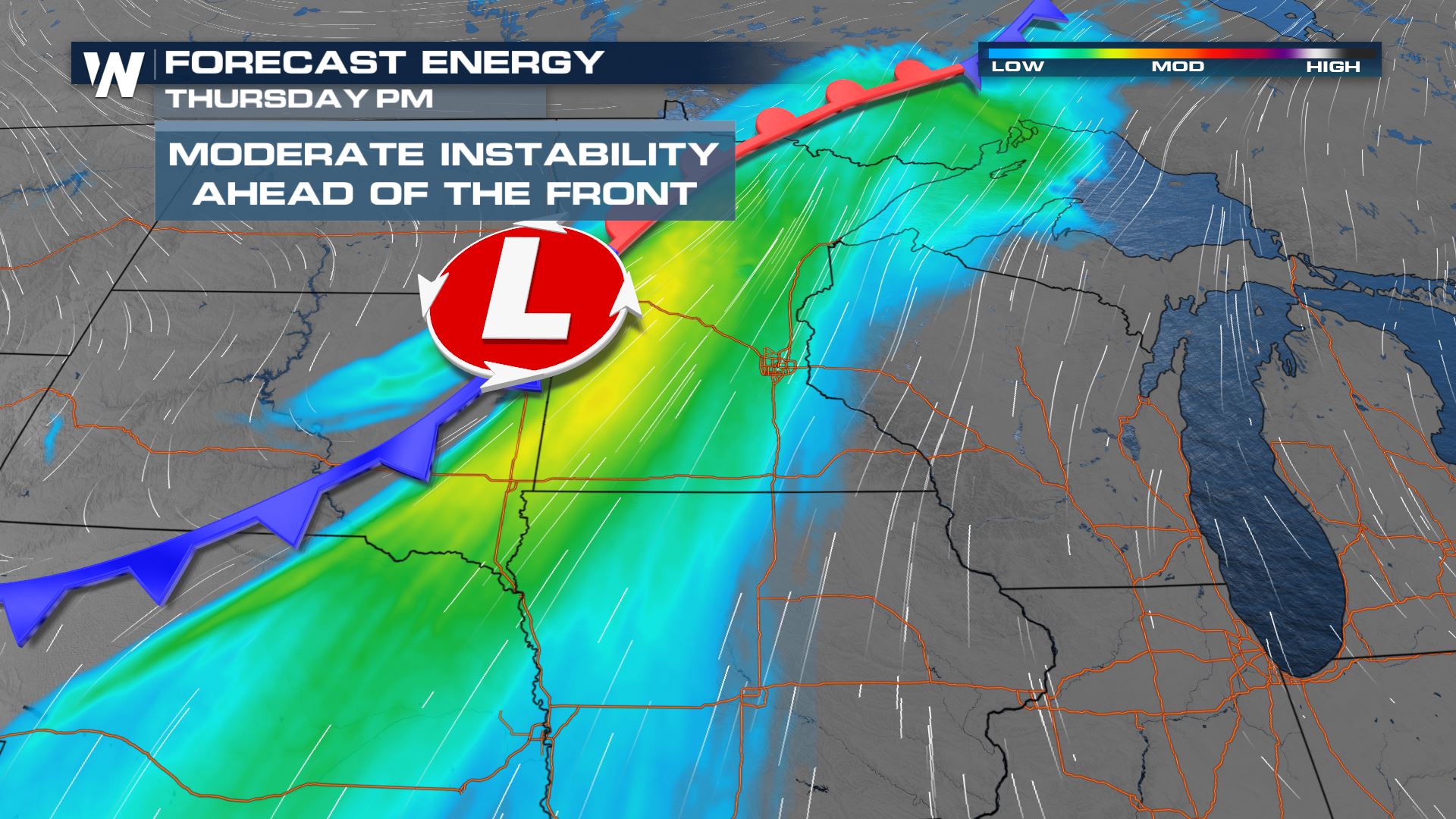 Threats
A few tornadoes are possible as shear will be elevated in the atmosphere, especially around the Arrowhead of Minnesota. The risk for an isolated tornado will extend south across the I-29 corridor into Nebraska.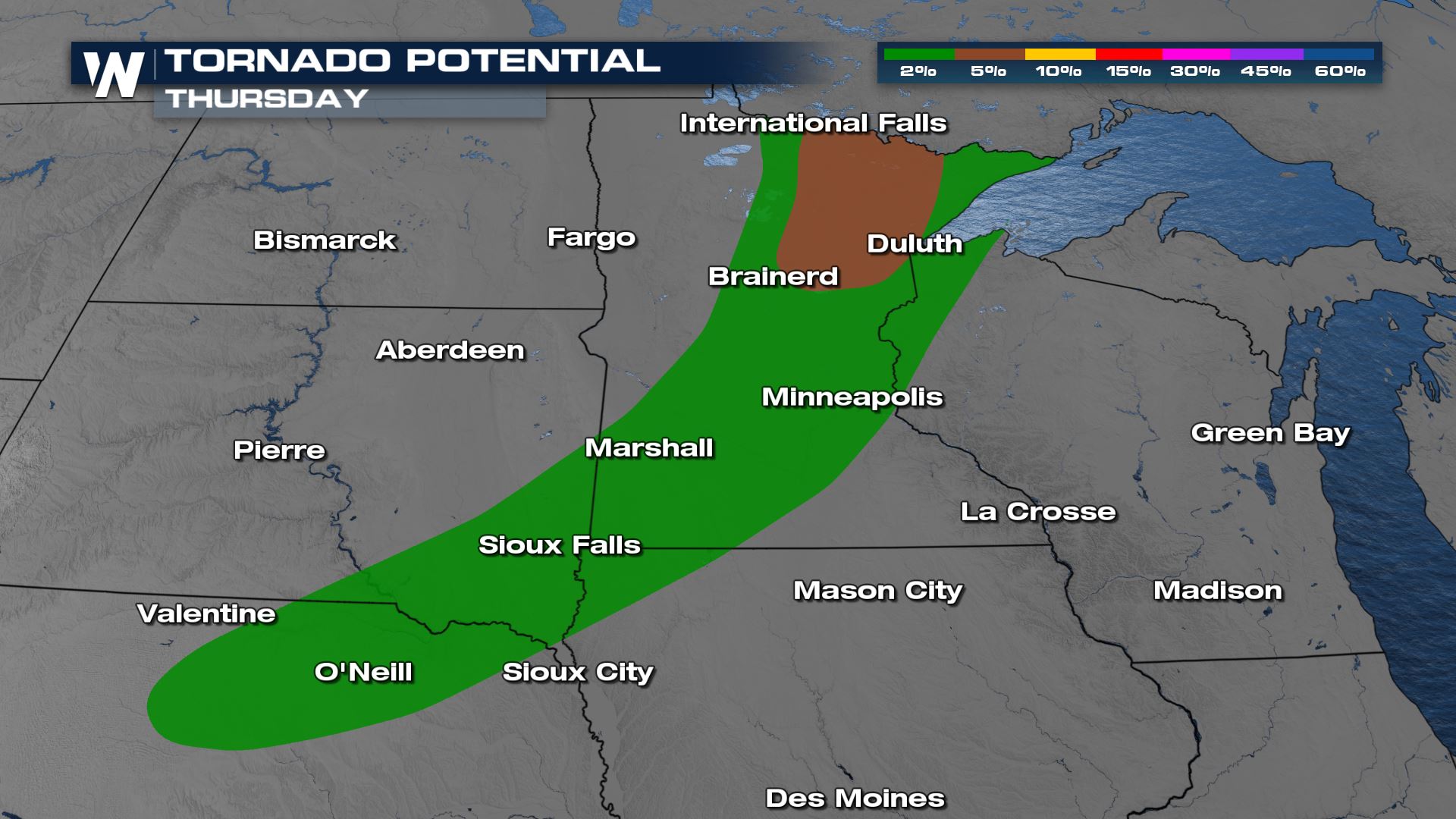 The other threats include large hail and strong wind. Wind could be gusting up to 70+ mph while hail could reach 1"-1.5" in diameter.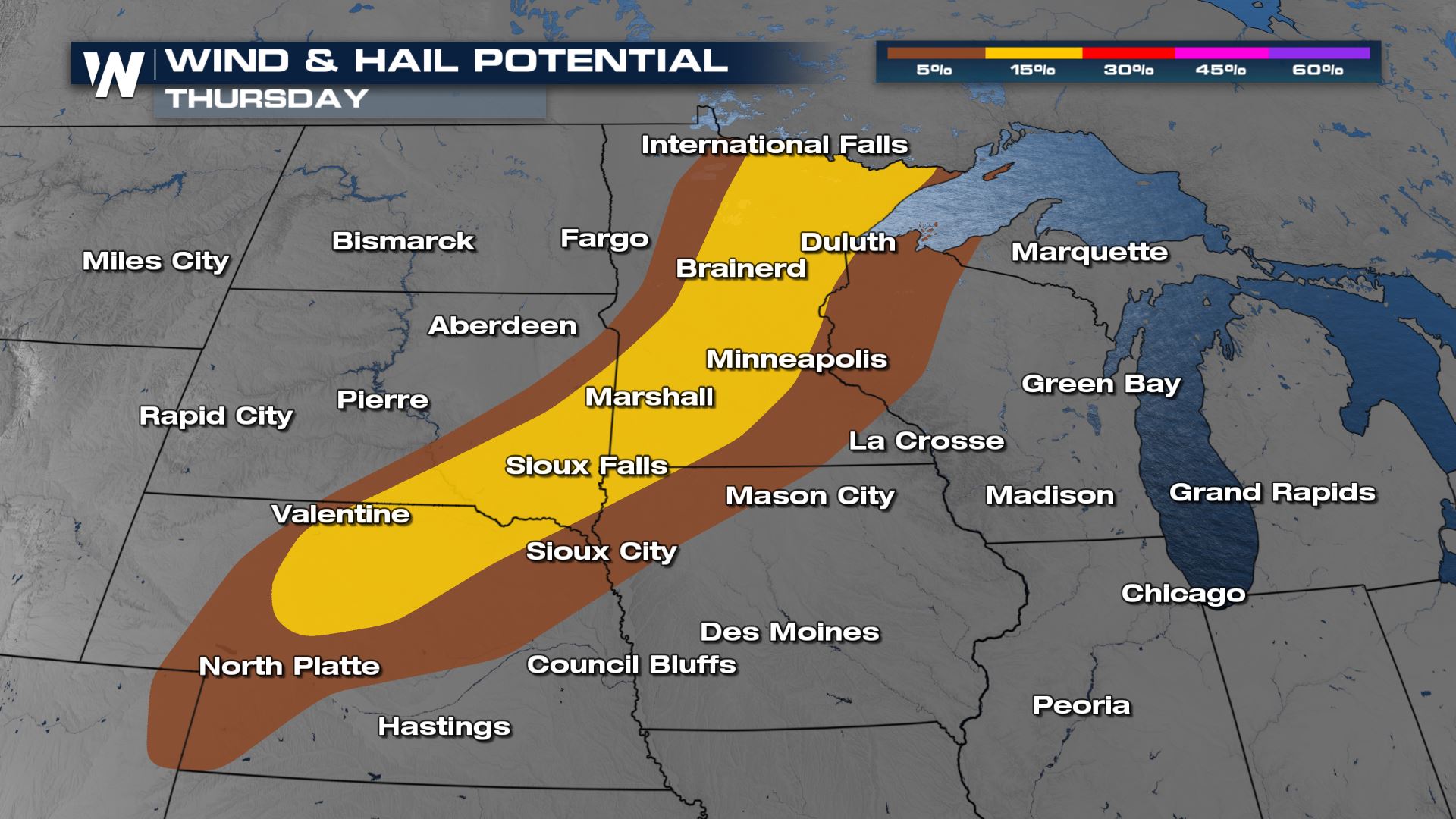 Timing
The rain becomes more widespread as the night continues and there could be some severe storms into the overnight timeframe.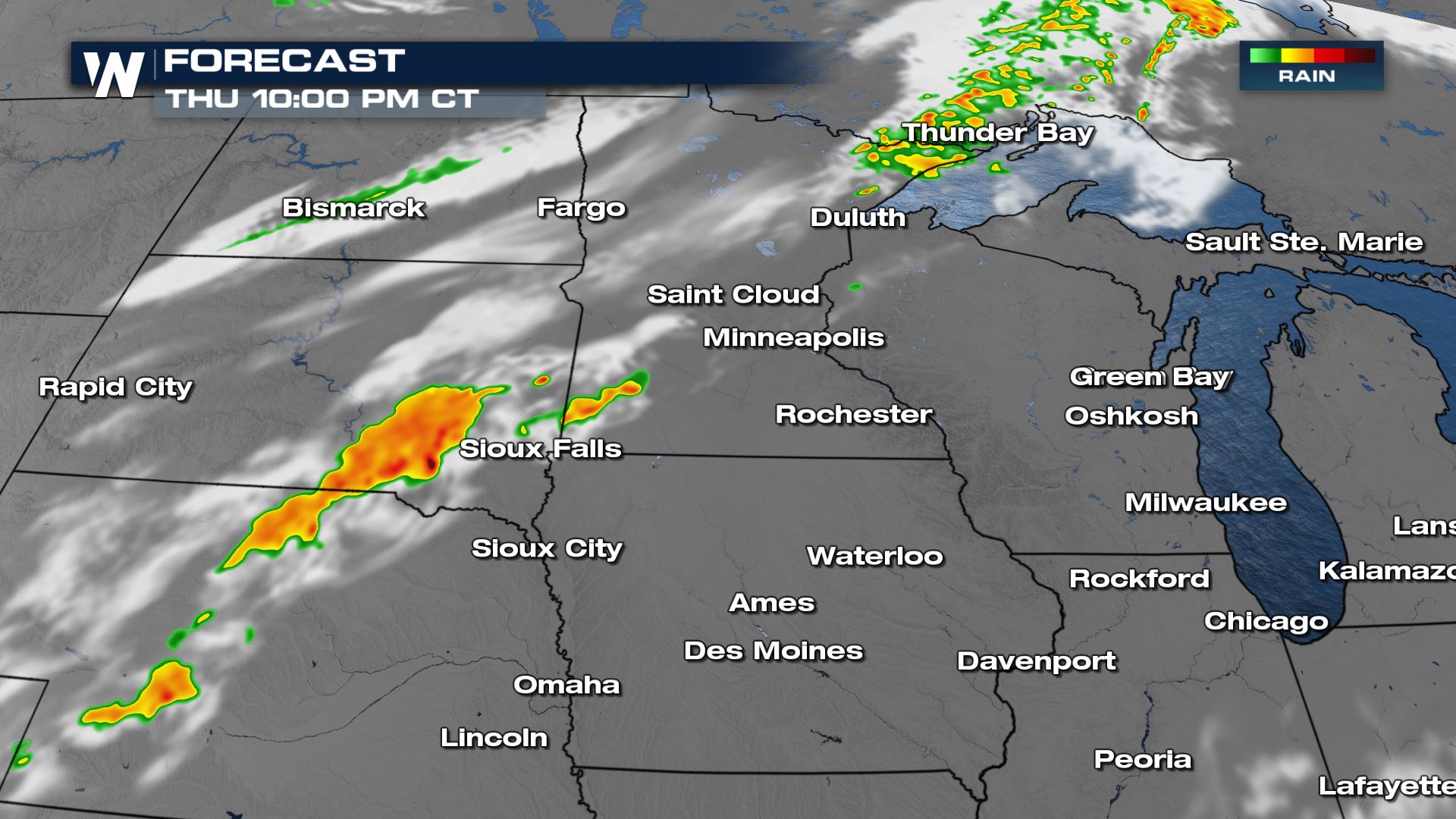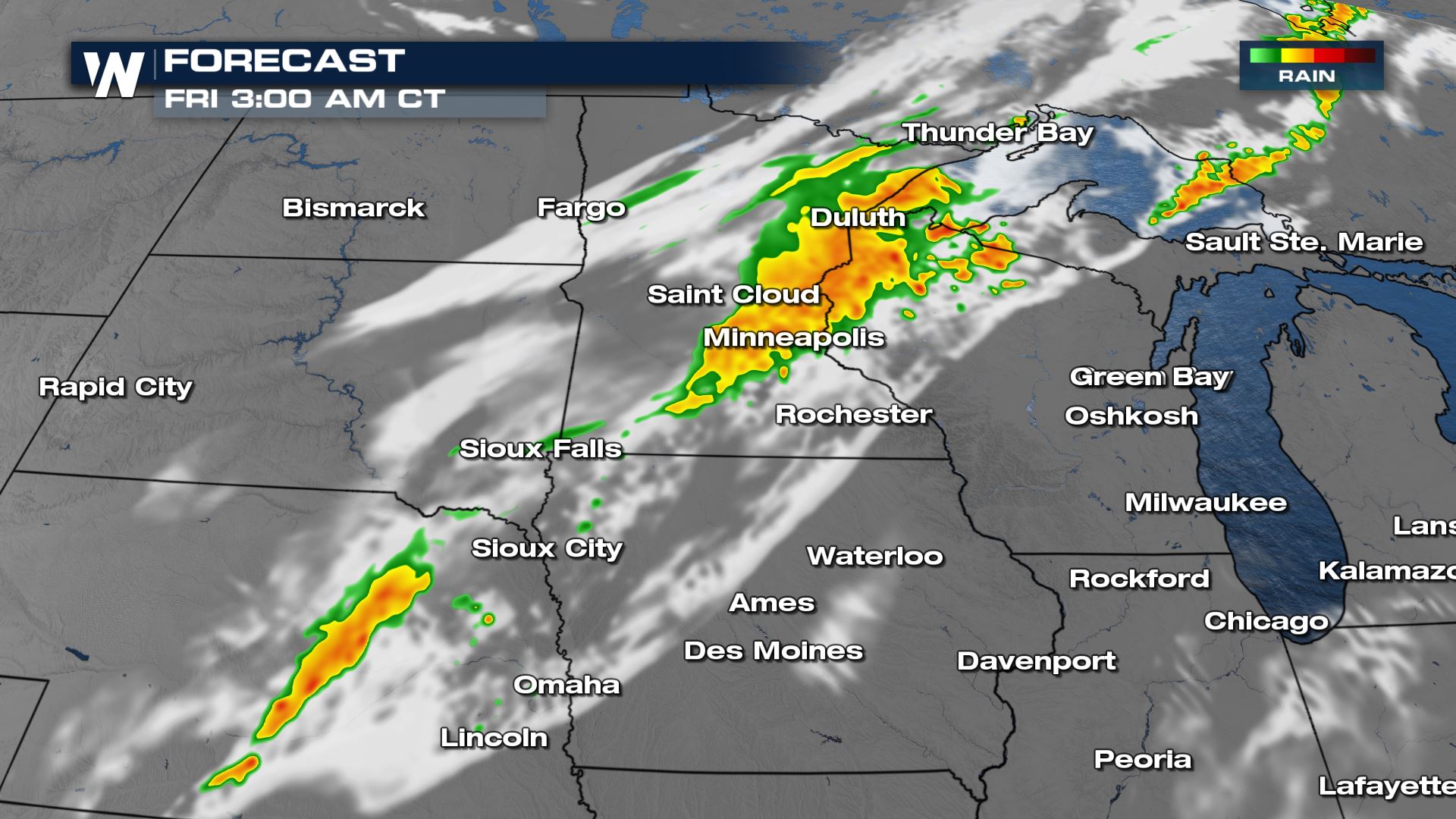 A few storms along the tail end of the front could be stronger on Thursday too, although the threat may be too isolated to warrant an outlook from the Storm Prediction Center.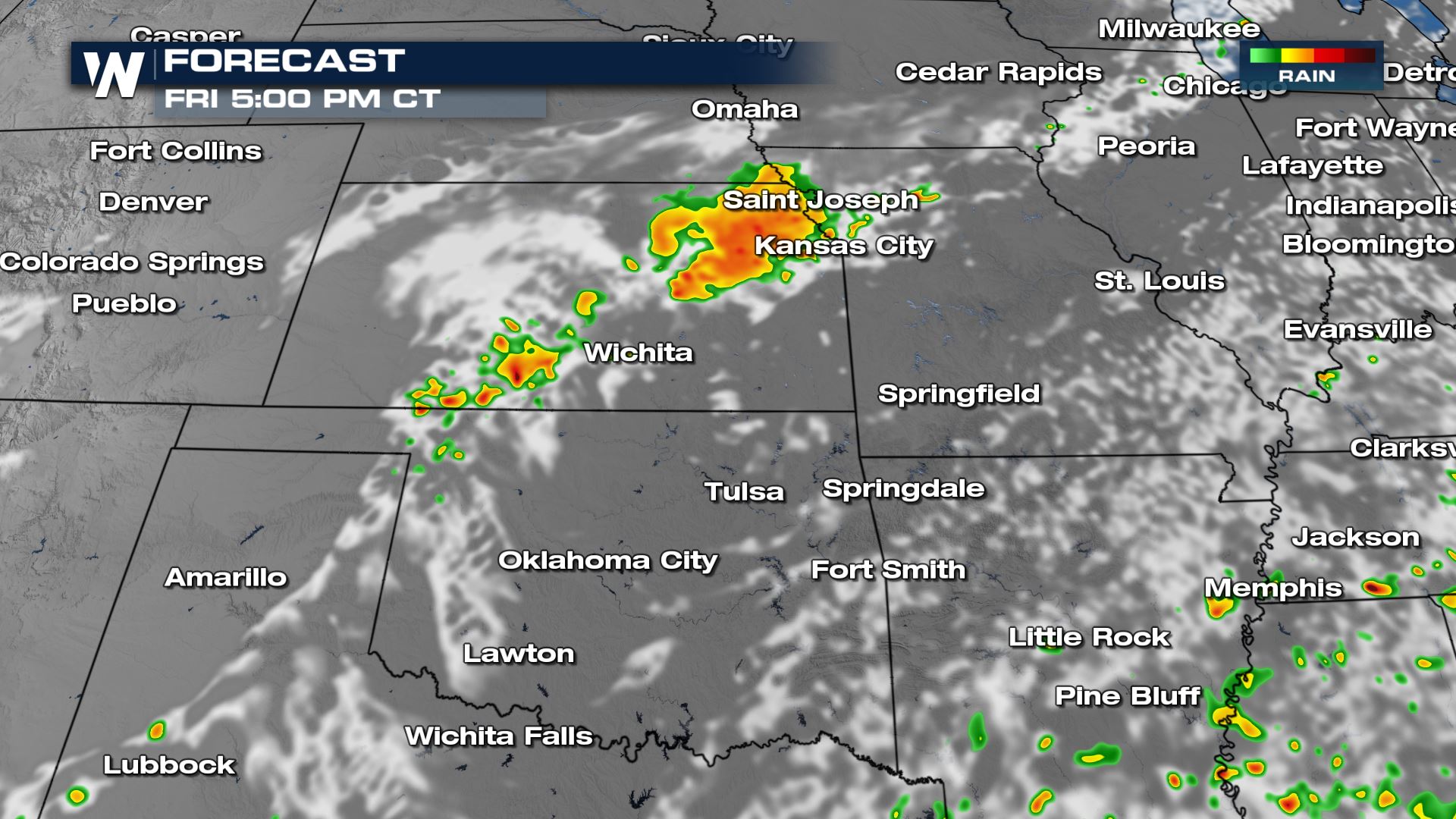 Rainfall Forecast
Most of the area will see 1" -2" of accumulation but there could be localized ponding or minor flooding from the heaviest downpours.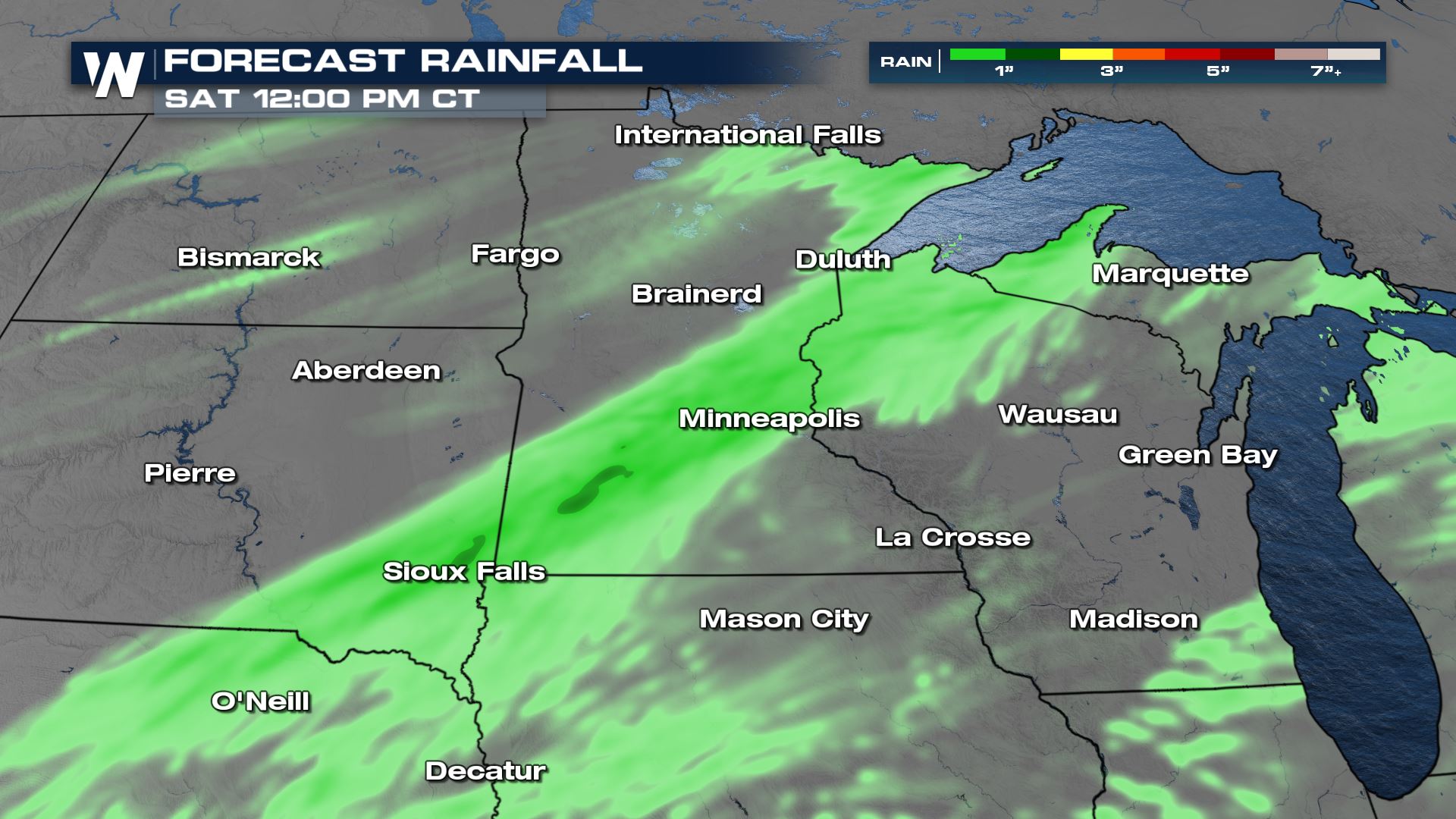 The WPC highlighted a low risk for flooding but the rainfall rates could also lead to reduced visibility at times too.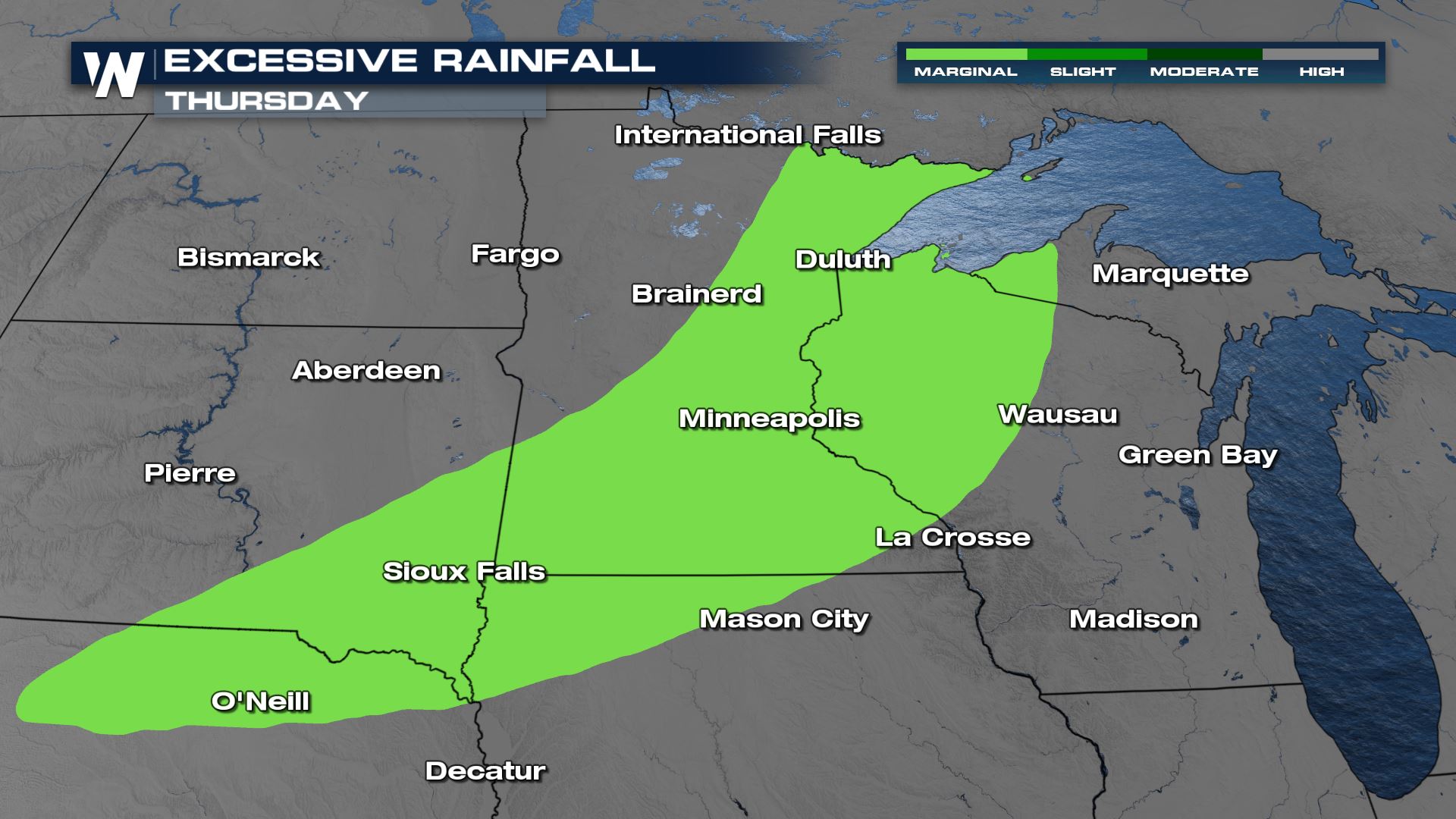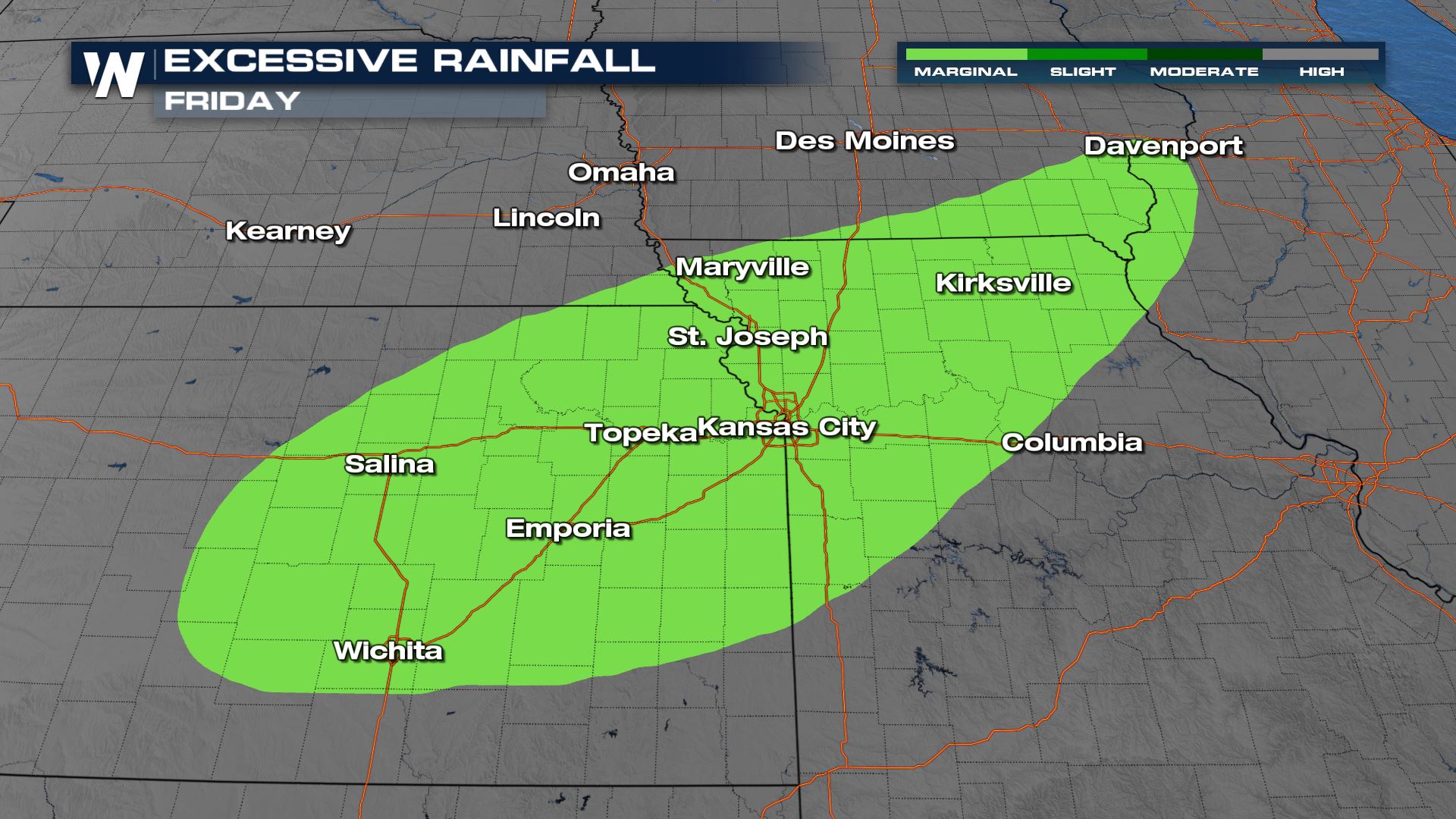 For updates on this particular forecast, join us at :30 past the hour during our Central Forecast.