The threat of thunderstorms, some severe, will continue into the early morning hours of Sunday. The danger of damaging winds, large hail and excessive lightning will exist. Also, there may be an isolated tornado or two into early Sunday morning.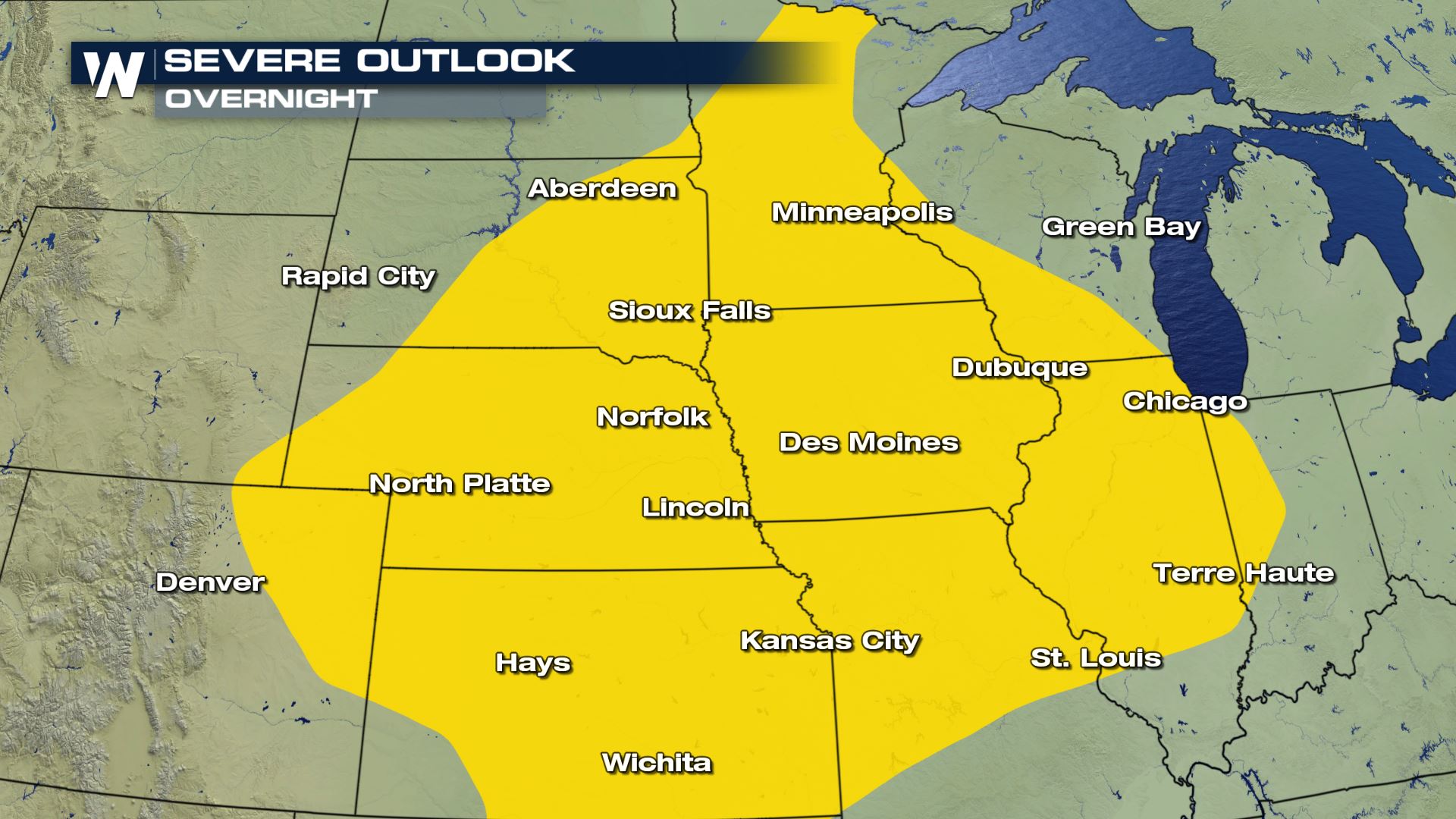 The severe weather threat overnight where yellow areas indicate locations that could get severe storms. The cause of the thunderstorms will be a cold front moving across the central Plains. The individual thunderstorms will move to the east in various areas from Minnesota to Kansas and over to Missouri eventually.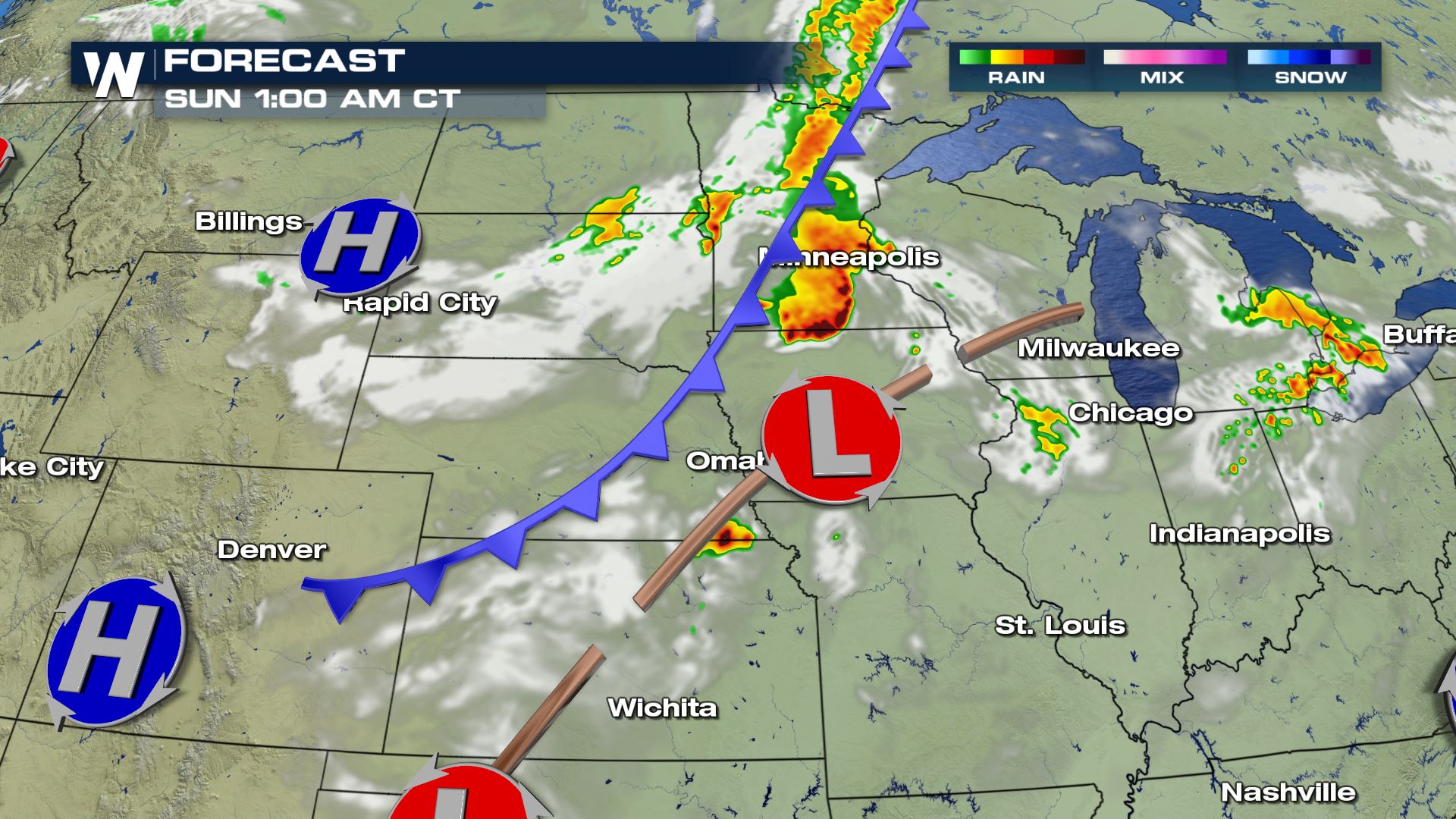 The simulated radar early Sunday morning. The thunderstorms look to hold together quite well overnight and into Sunday, while sometimes the nighttime hours can help diminish the storms. It does not appear to be the case this night, as the heat/instability and stronger upper-level winds will keep the thunderstorms going.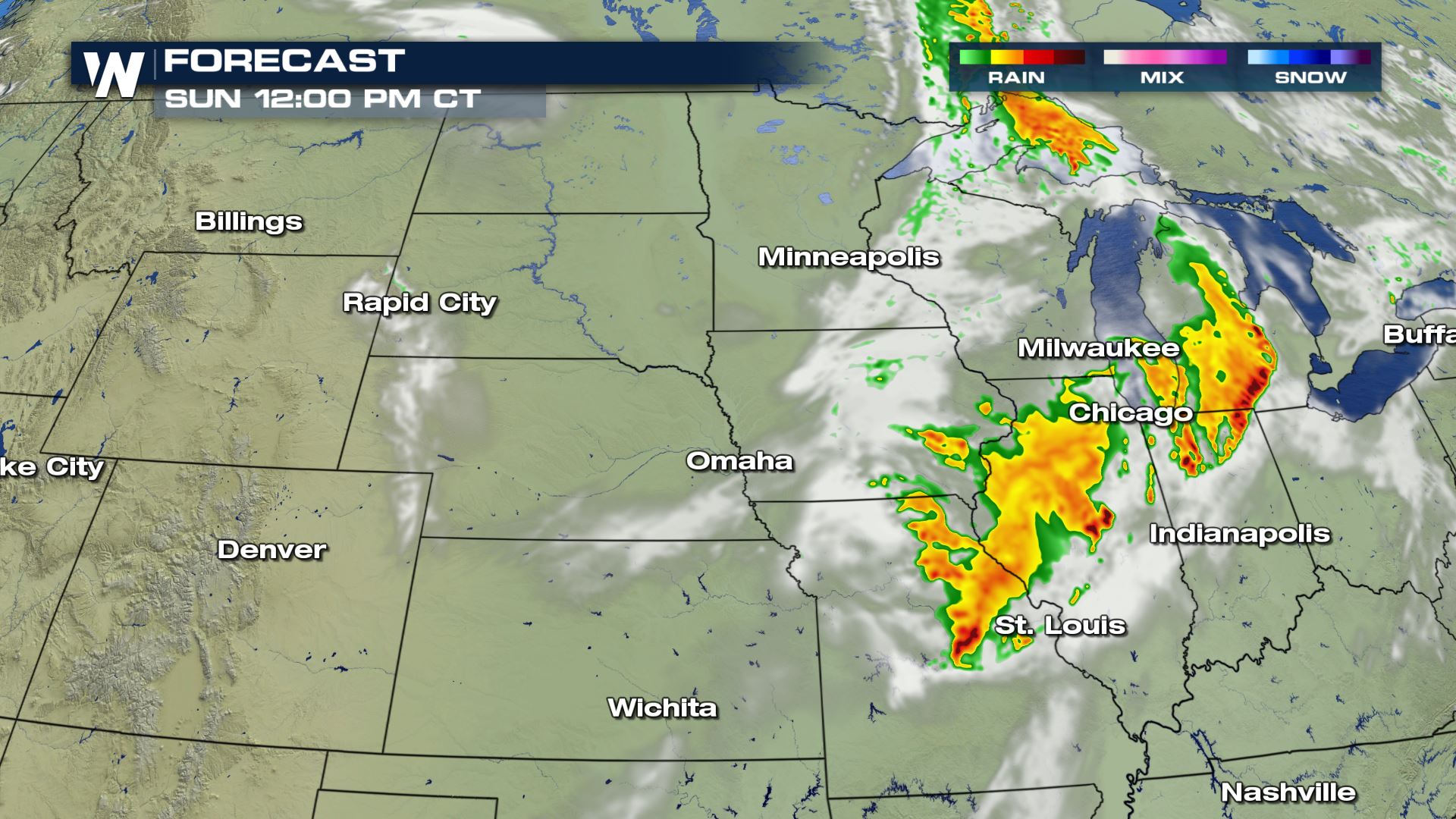 The simulated radar Sunday afternoon. The severe weather threat then sets up from Oklahoma to Michigan on Sunday (daylight hours 7 a.m. and beyond).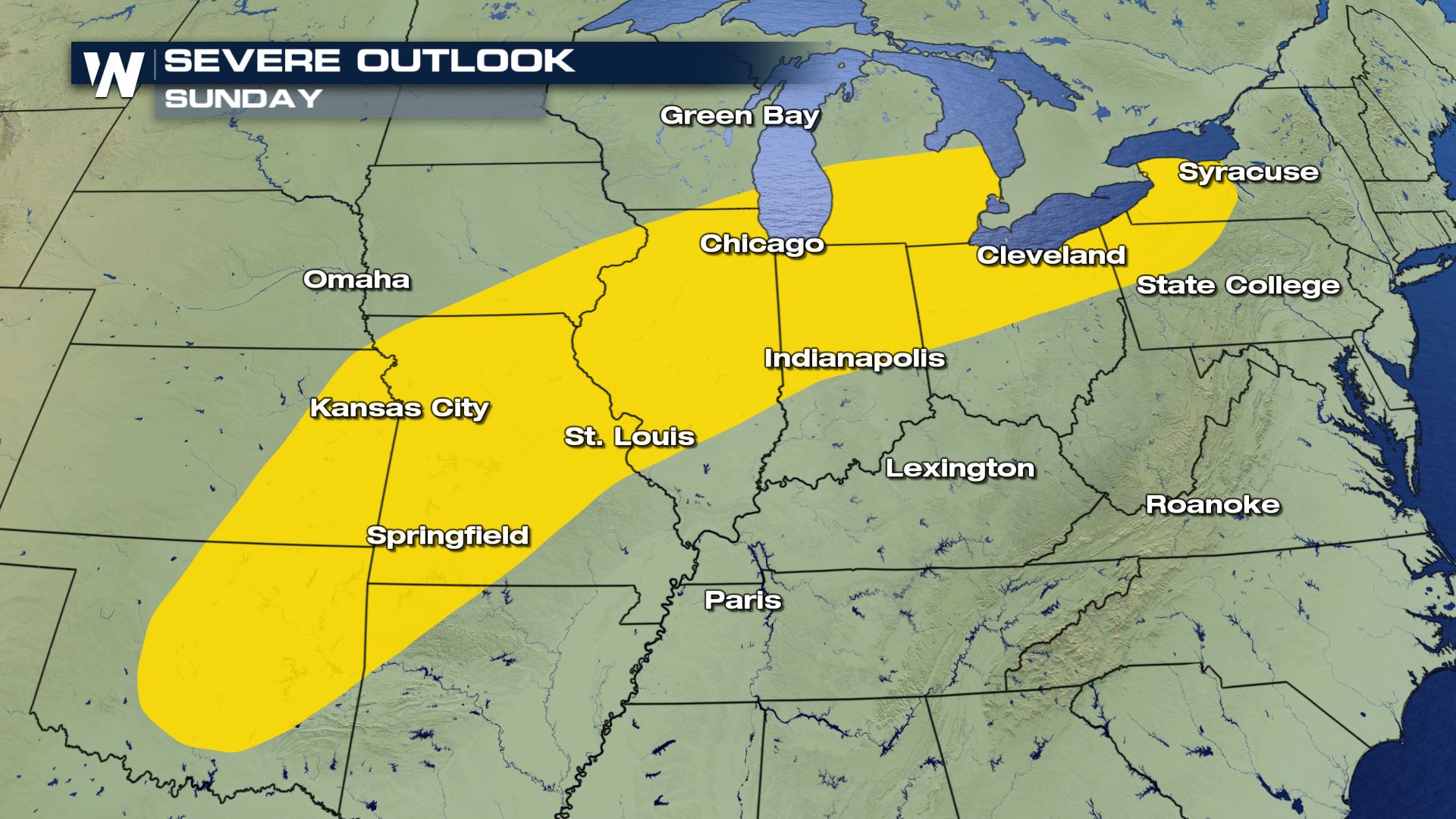 The severe chances highlighted in yellow where these areas could get severe storms. Here's what to do. Listen out for severe weather alerts such as *severe thunderstorm warnings* or *tornado warnings.* When you hear warning, you'll want to take action now. That means getting to your safe place as soon as you can.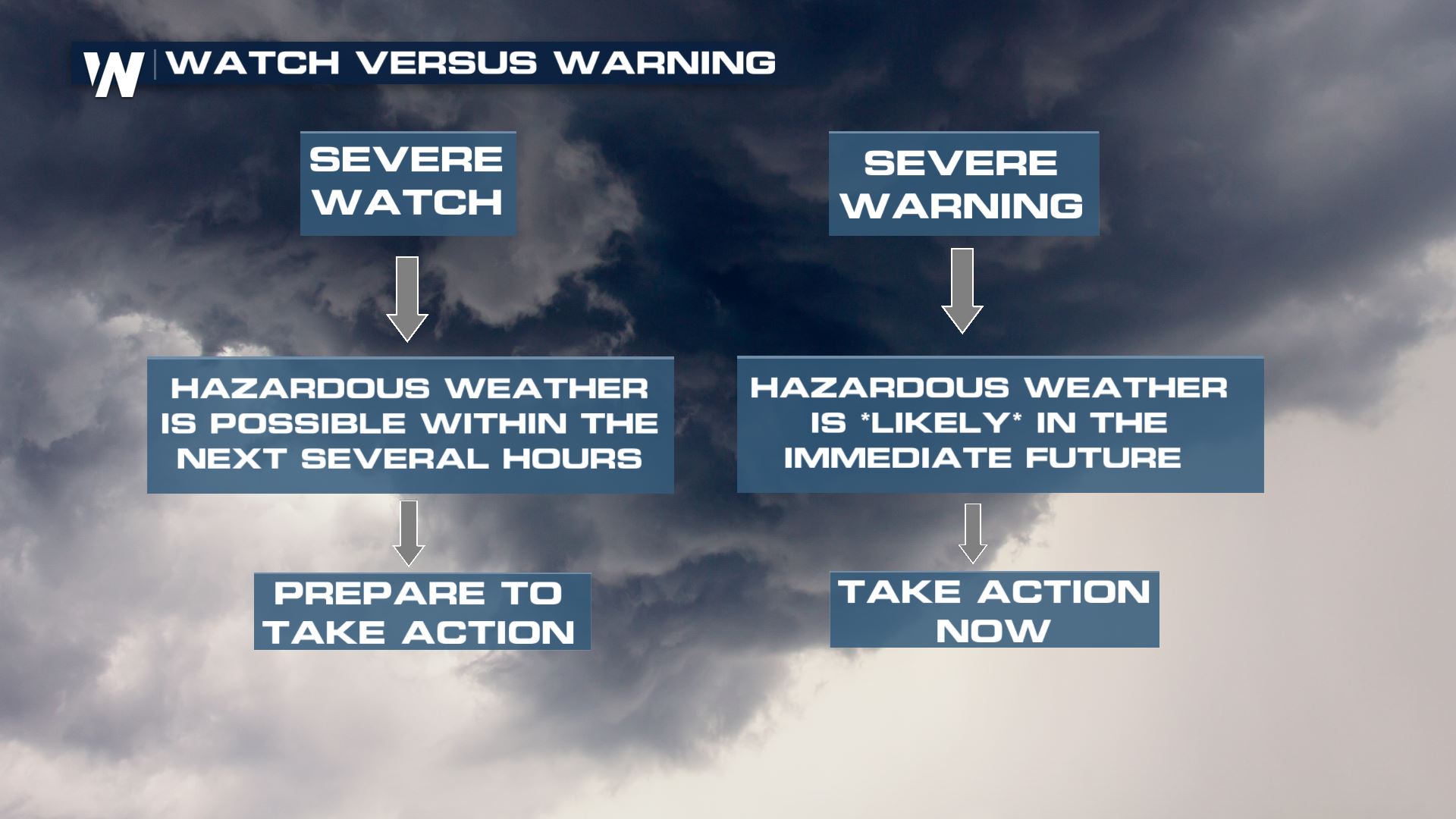 In terms of what this weather can bring, a severe storm can bring 58 mph winds or stronger and 1" thick hail or larger.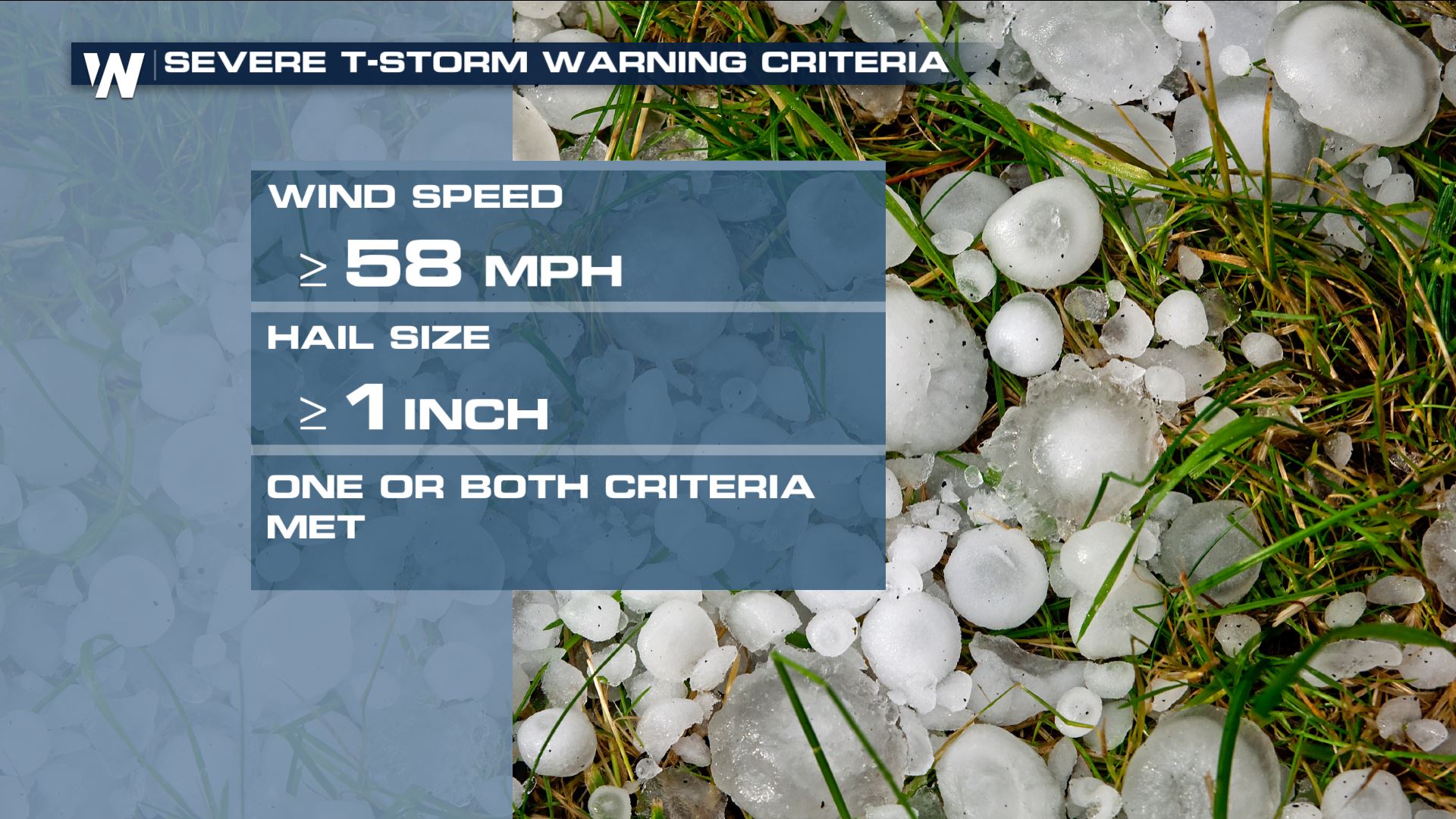 For WeatherNation, Meteorologist Steve Glazier