The threat for severe thunderstorms is increasing for parts of
the Plains into tonight
and will continue through this weekend. An Enhanced Risk (Level 3 out of 5) is now in place for northeast Kansas and a sliver of western Missouri, including the Kansas City metro area. A  Slight Risk (Level 2 out of 5) covers much of Kansas and western Missouri. Isolated to scattered severe storms are most likely within these defined regions.  That's also where the severe weather ingredients will be the most optimal to develop storms. The Marginal Risk area in green (Level 1 out of 5) is where isolated severe storms are possible, but less likely as energy levels will be lower.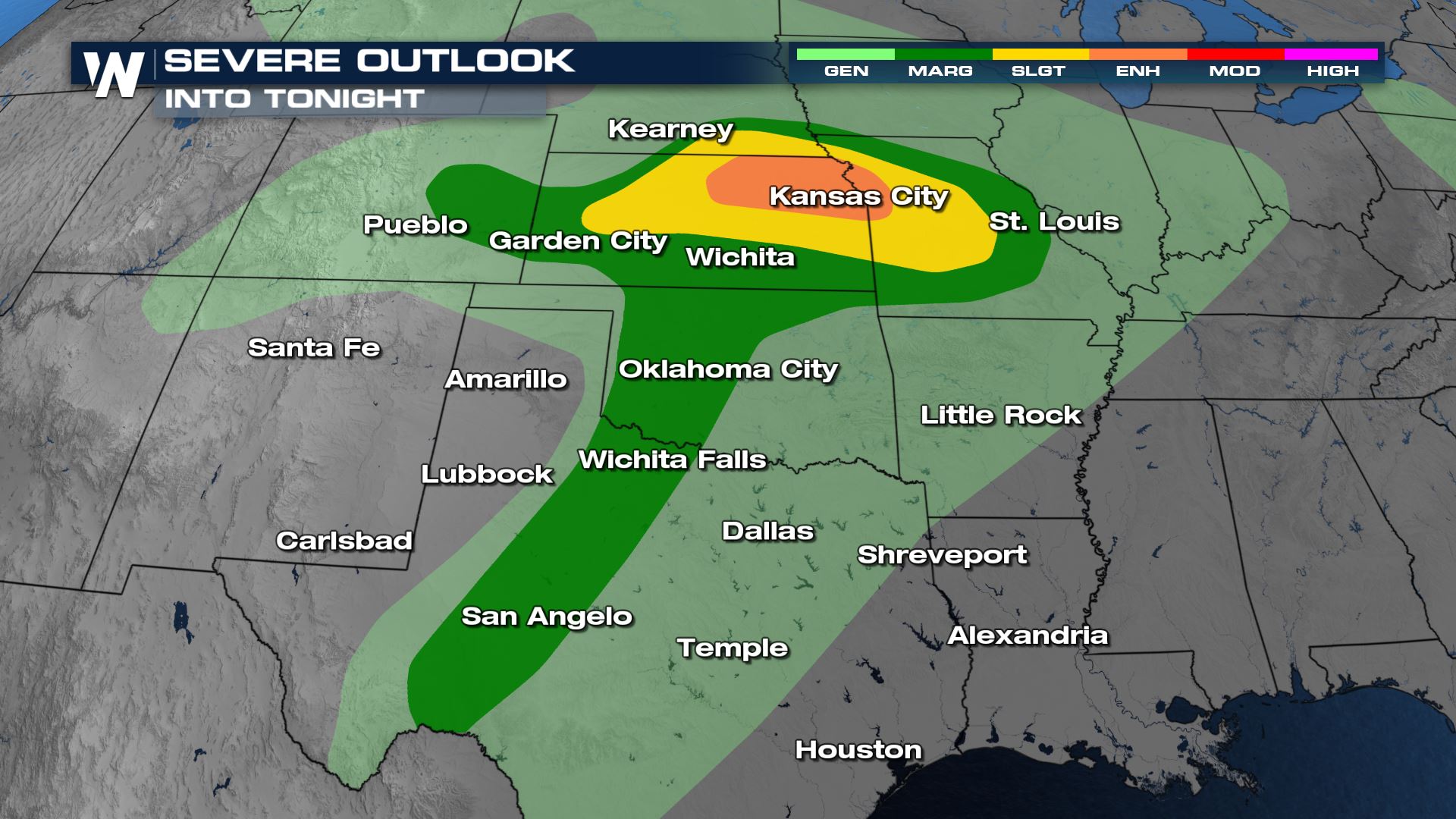 Tornado potential is elevated across central Kansas and southern Nebraska. This is for spin-up tornadoes along bowing segments within a squall line in addition to individual supercell storms.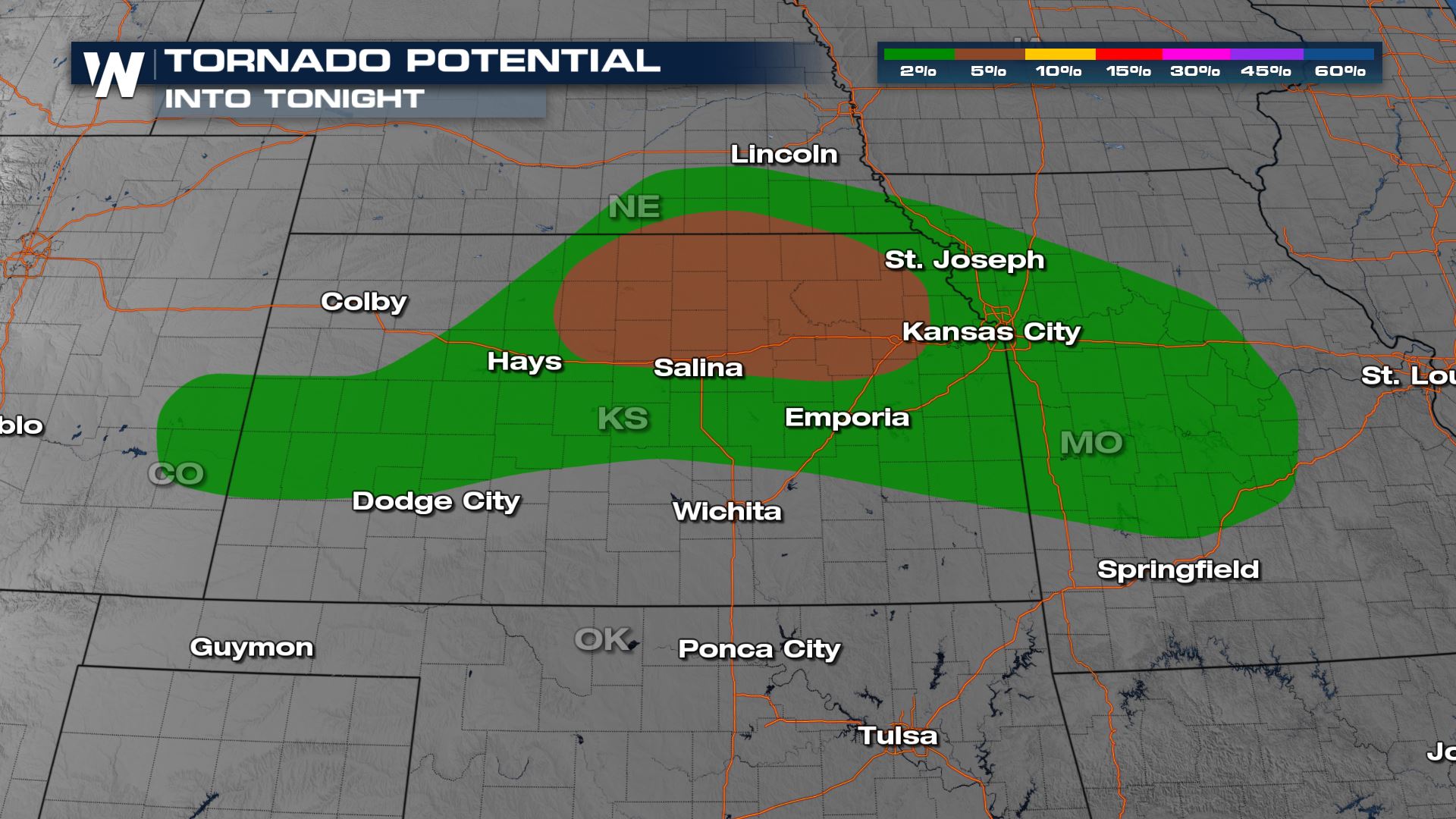 Kansas will be the primary focus for very large hail that could be larger than 2" in diameter.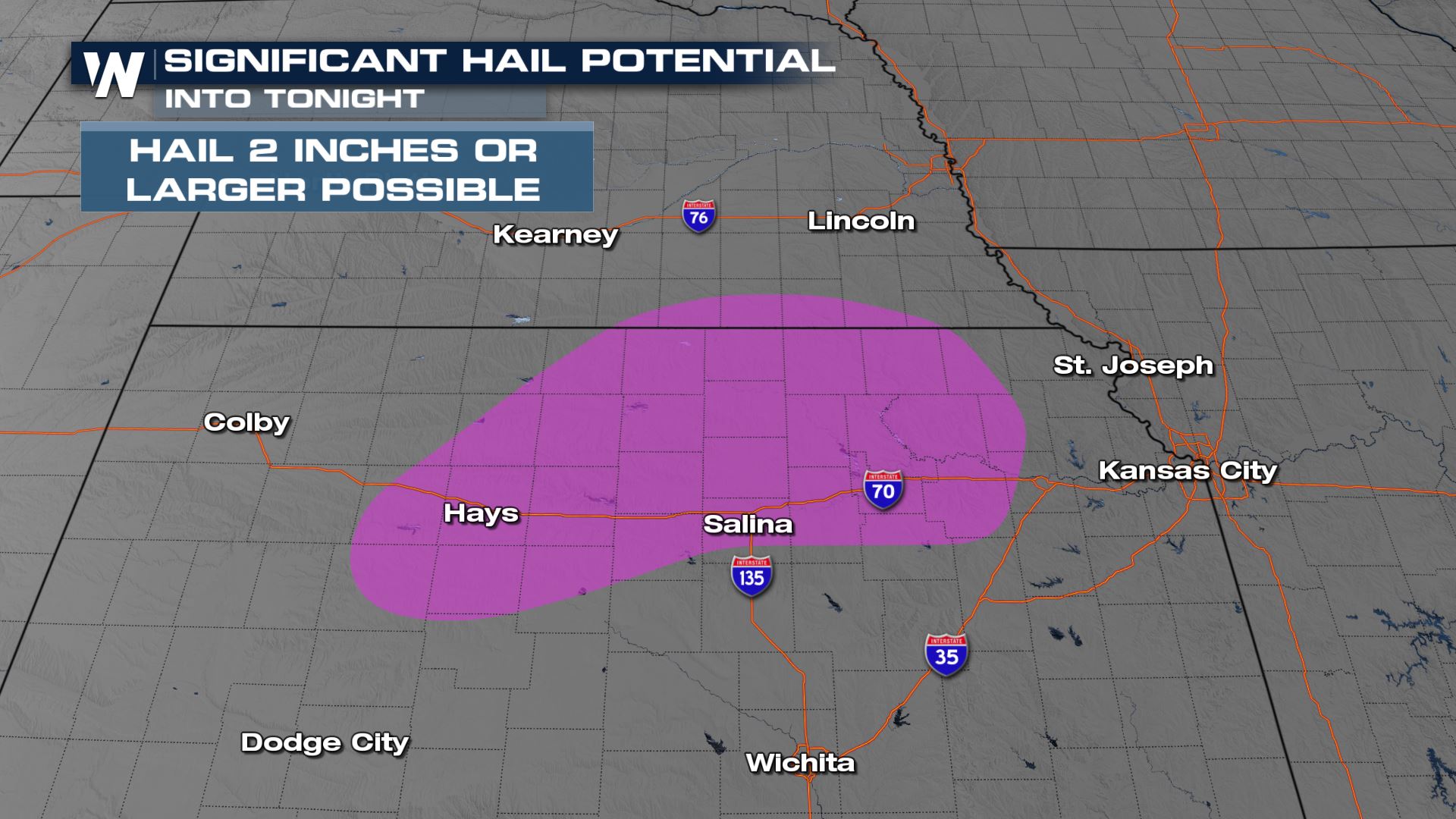 The wind threat in northeast Kansas and western Missouri is also increasing. The gustiest winds are expected with a cluster of storms evolving into a squall line in the evening and overnight hours.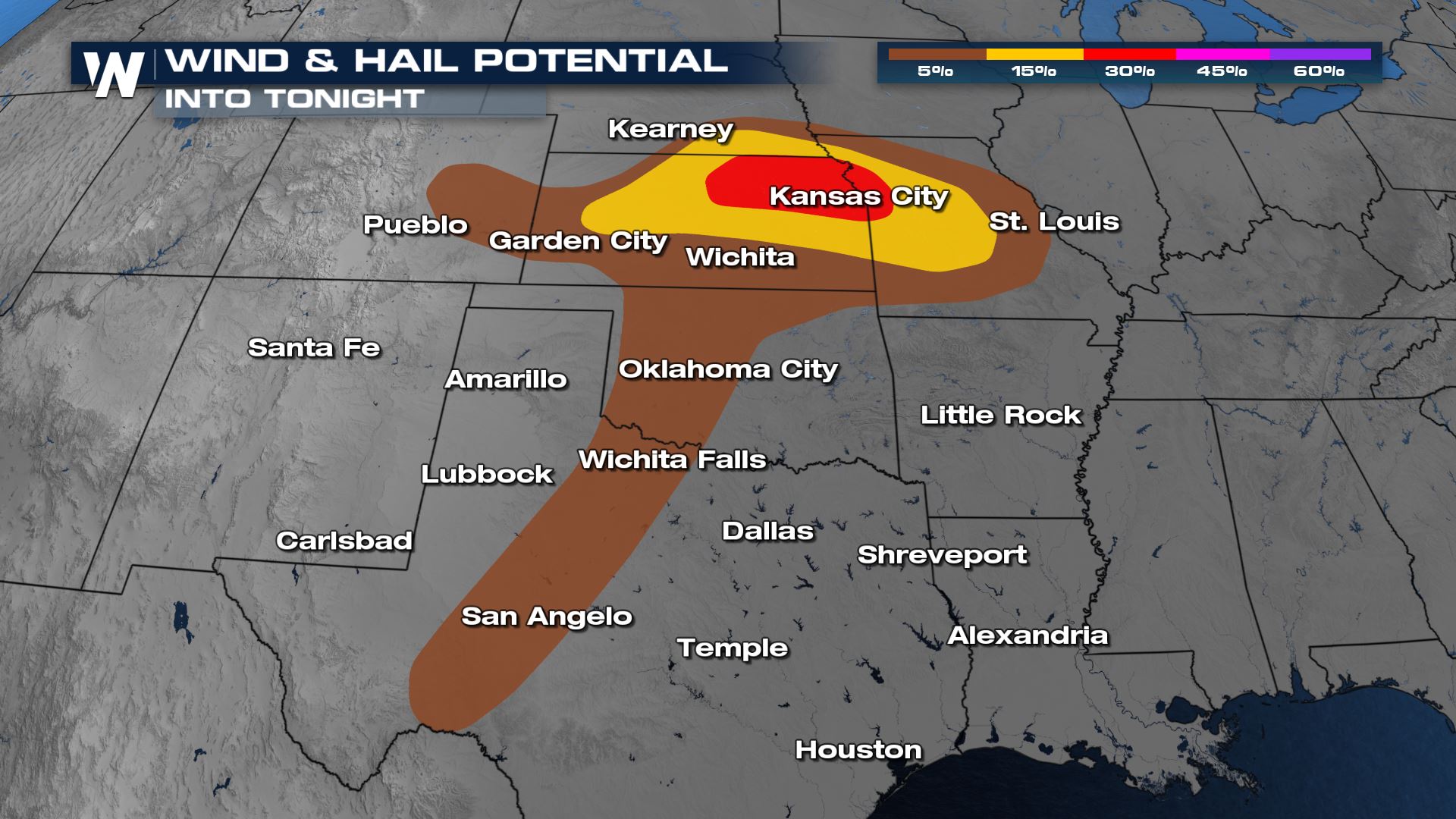 Humidity will be climbing ahead of the cold front Saturday as moisture flows into the region from the Gulf of Mexico. This will lead to increasing instability as temperatures rise, producing severe thunderstorms near the boundaries.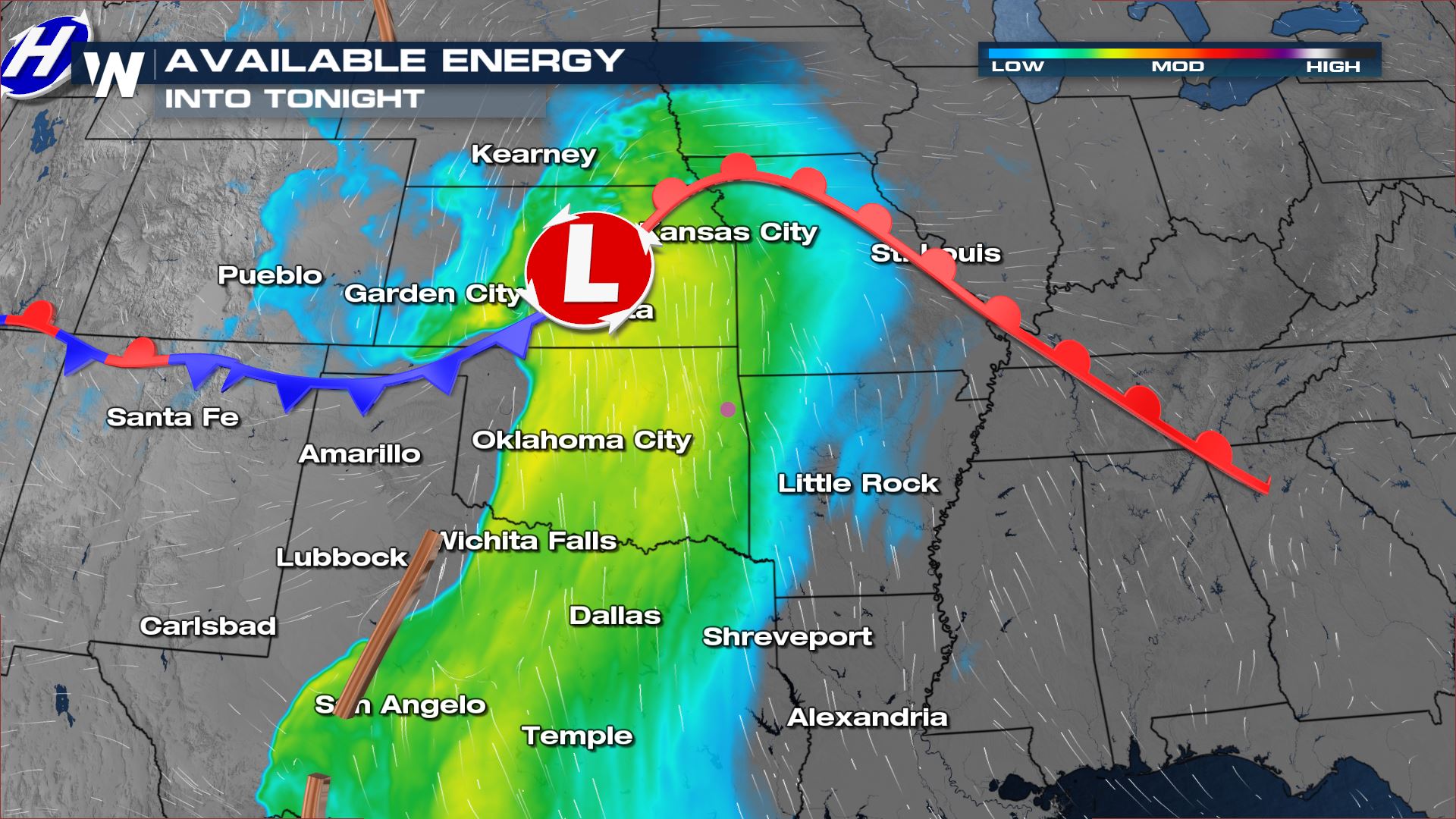 Forecast
By the Saturday evening hours, strong storms will be moving out of Colorado's Front Range and onto the High Plains. We will be seeing the threat for damaging wind gusts and large hail threat even into the first half of the overnight hours. In the more individual storms, we will be watching for the tornadic potential as supercells tend to rotate in these set-ups. Later in the night, storms will organize into more of a straight-line wind threat.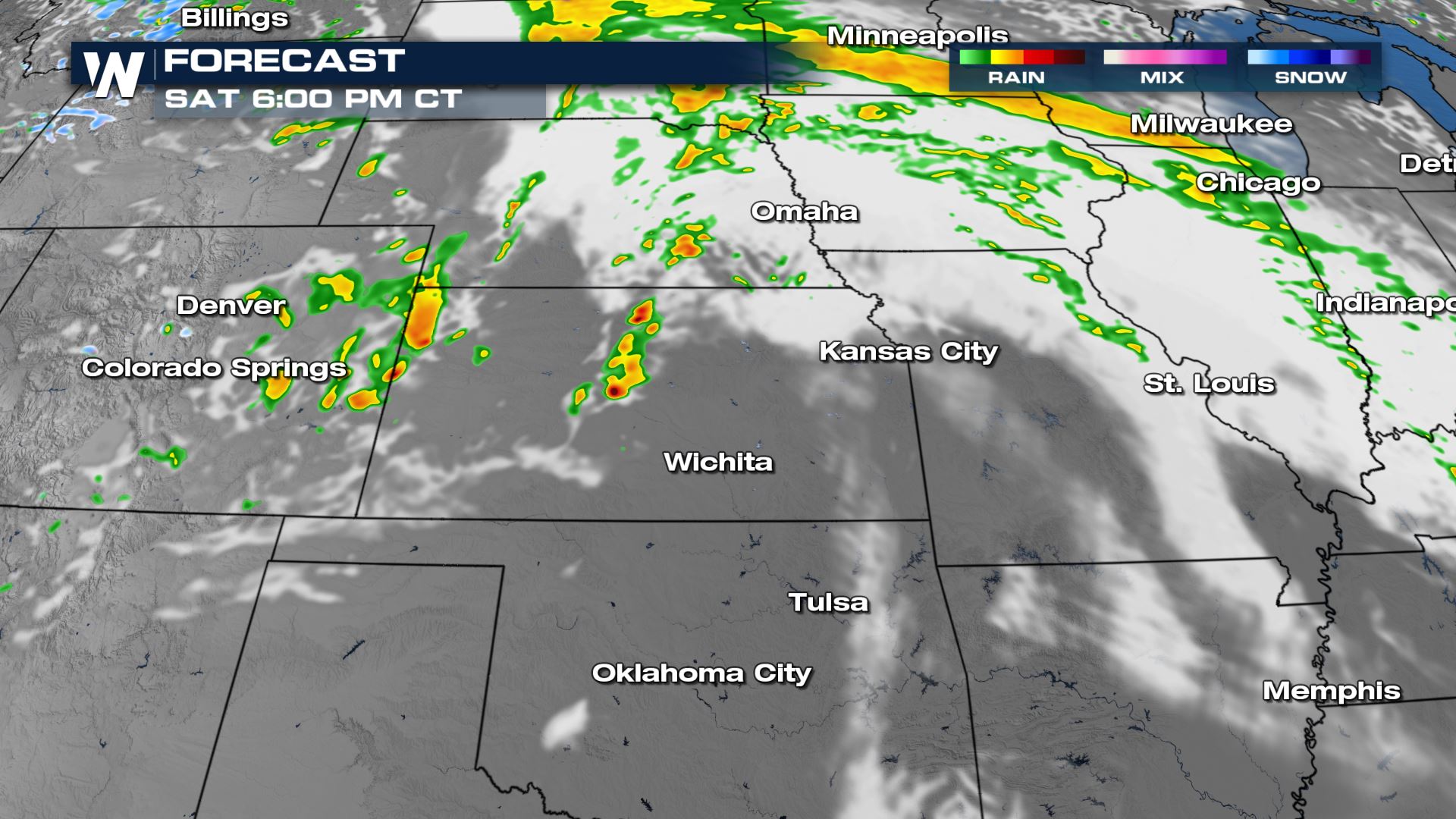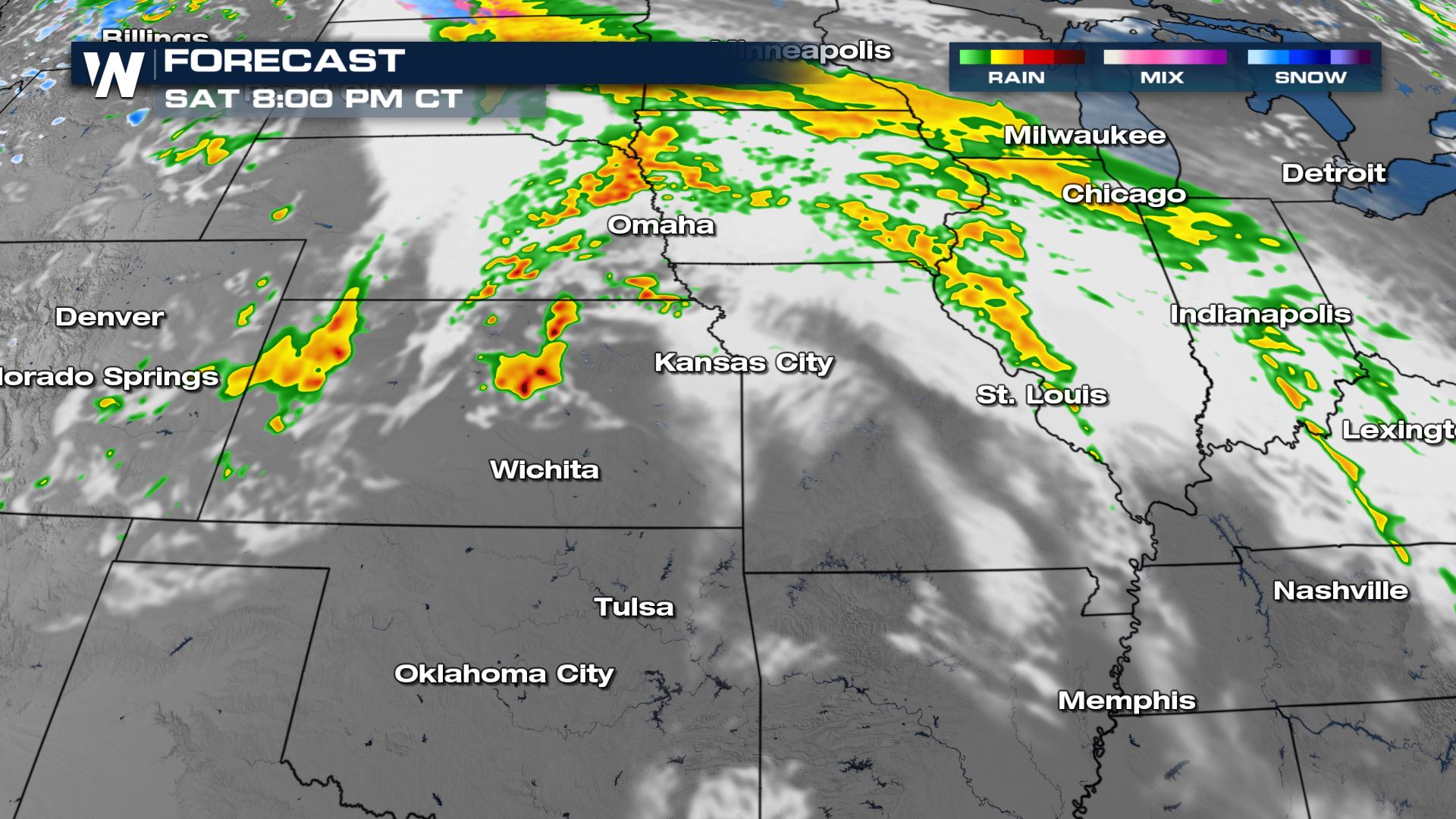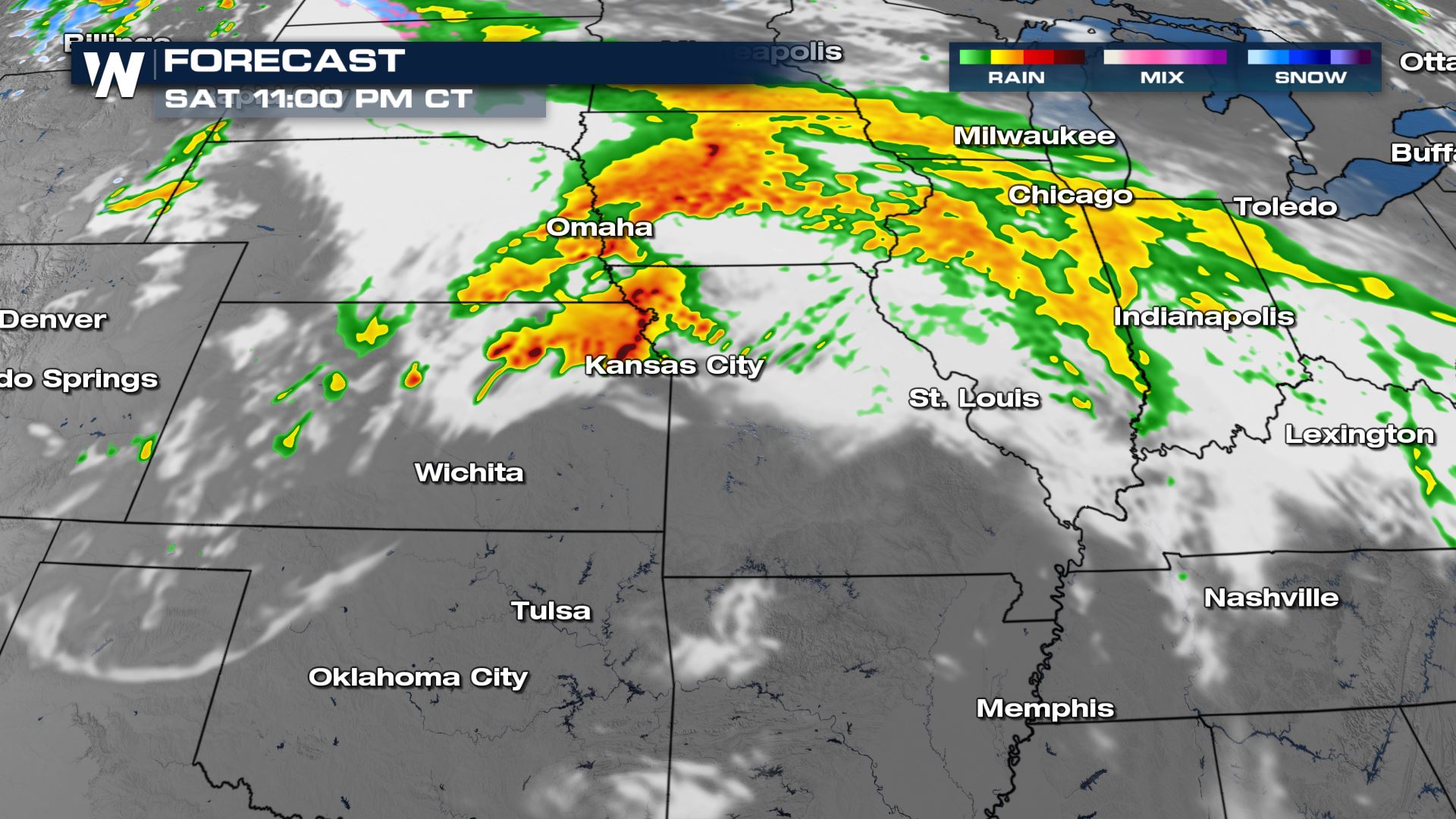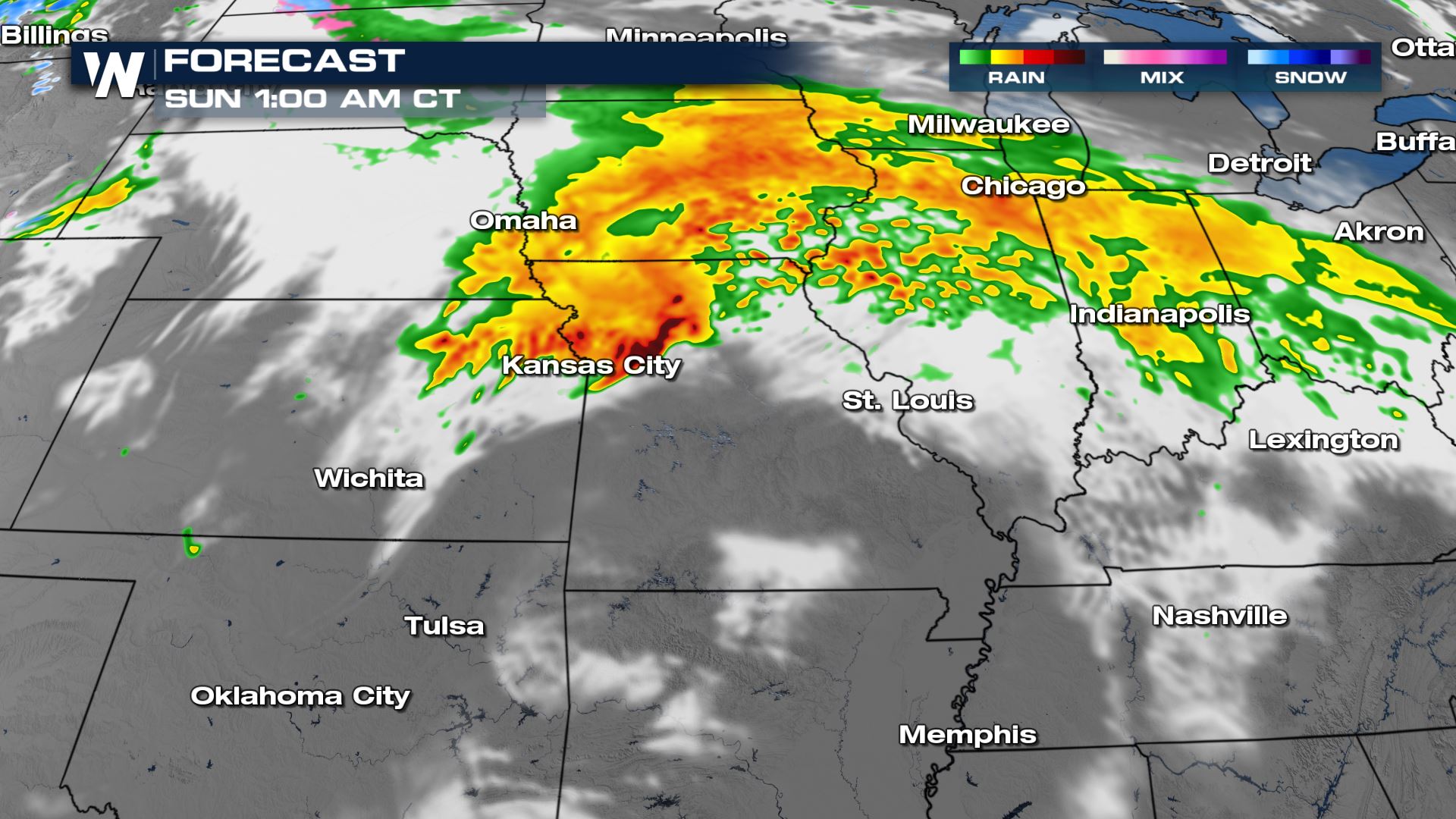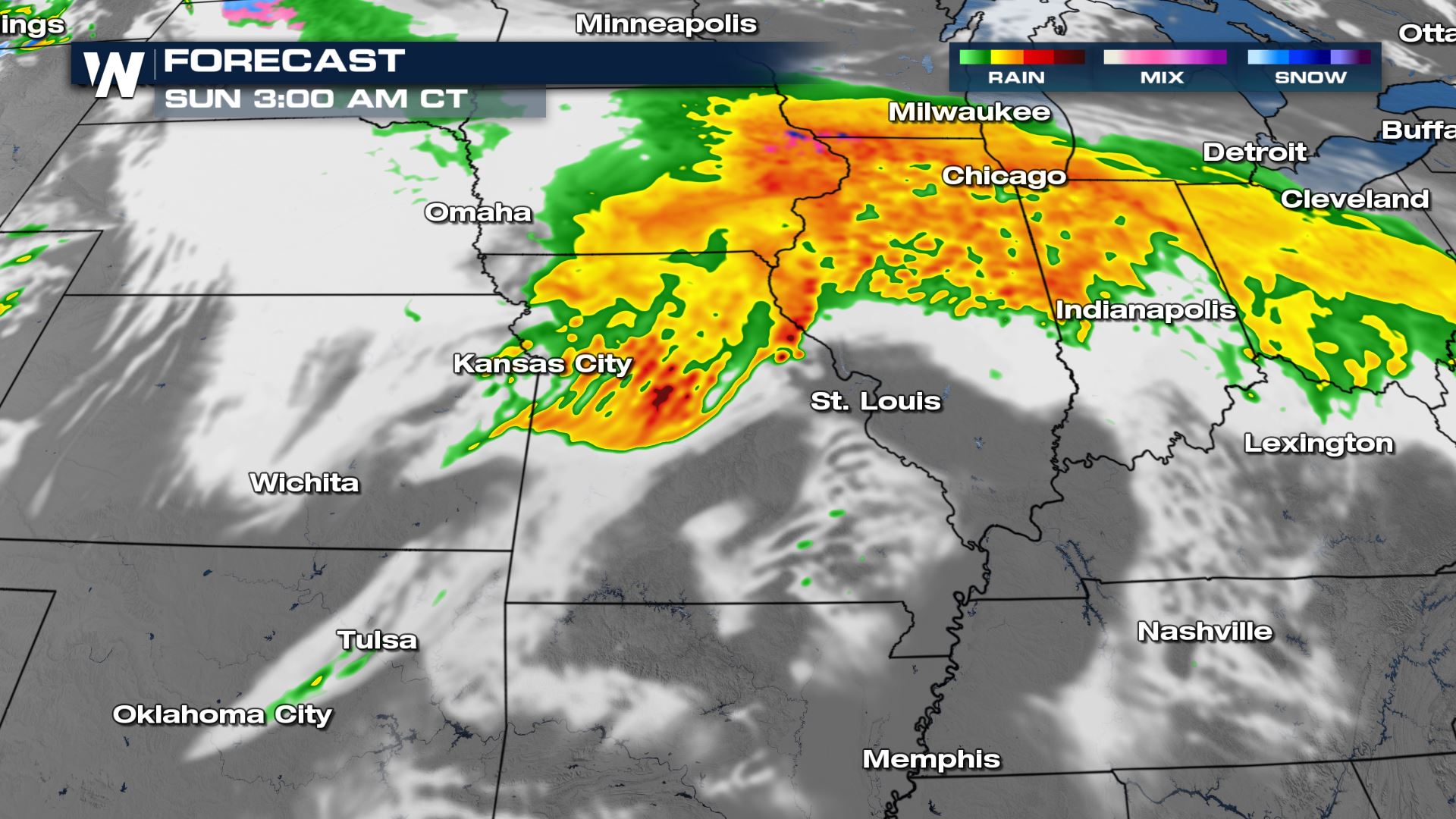 Rainfall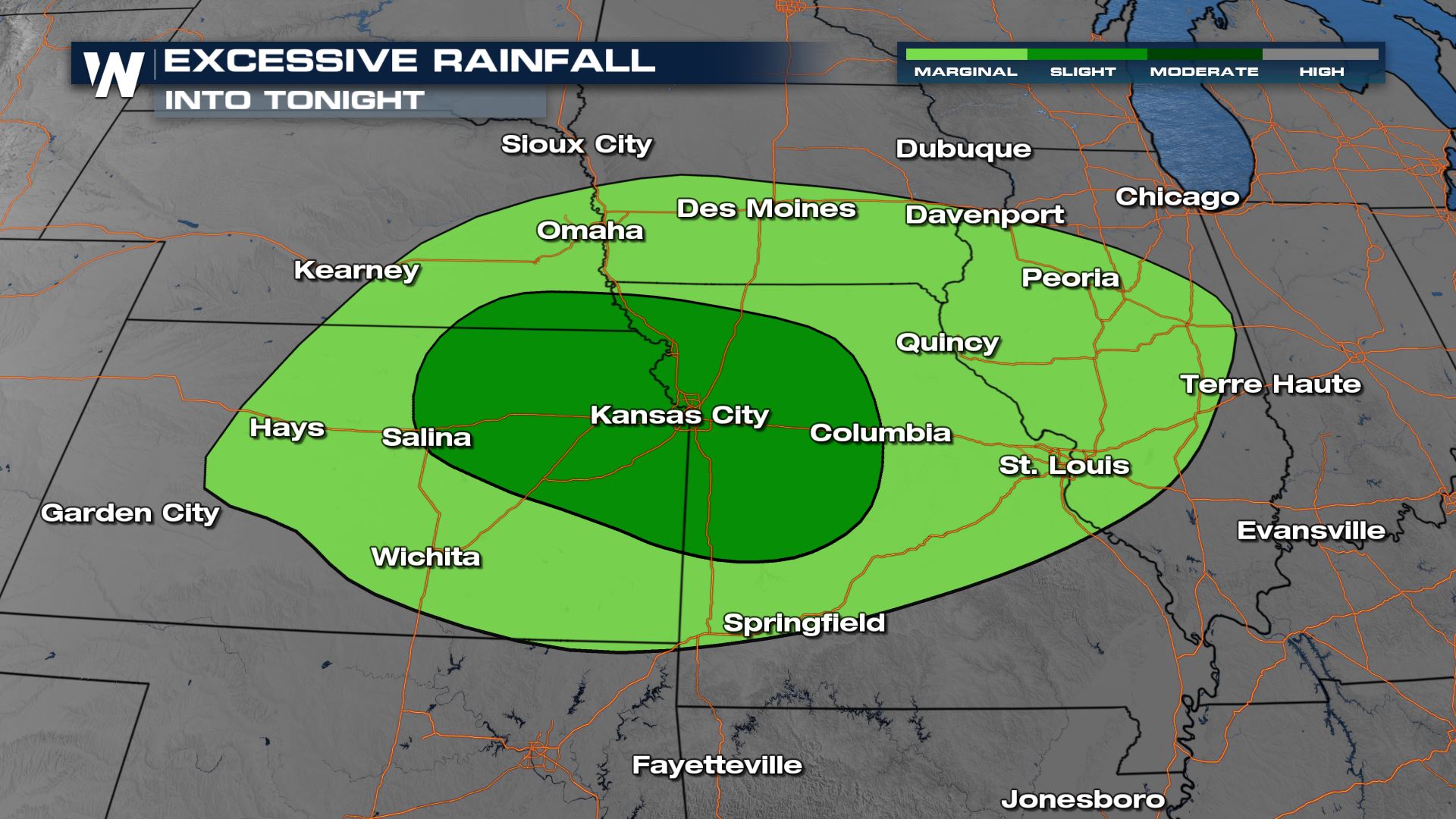 Heavy rainfall that could produce flooding will be a concern this weekend. Some areas could see up to 5" of rain this weekend.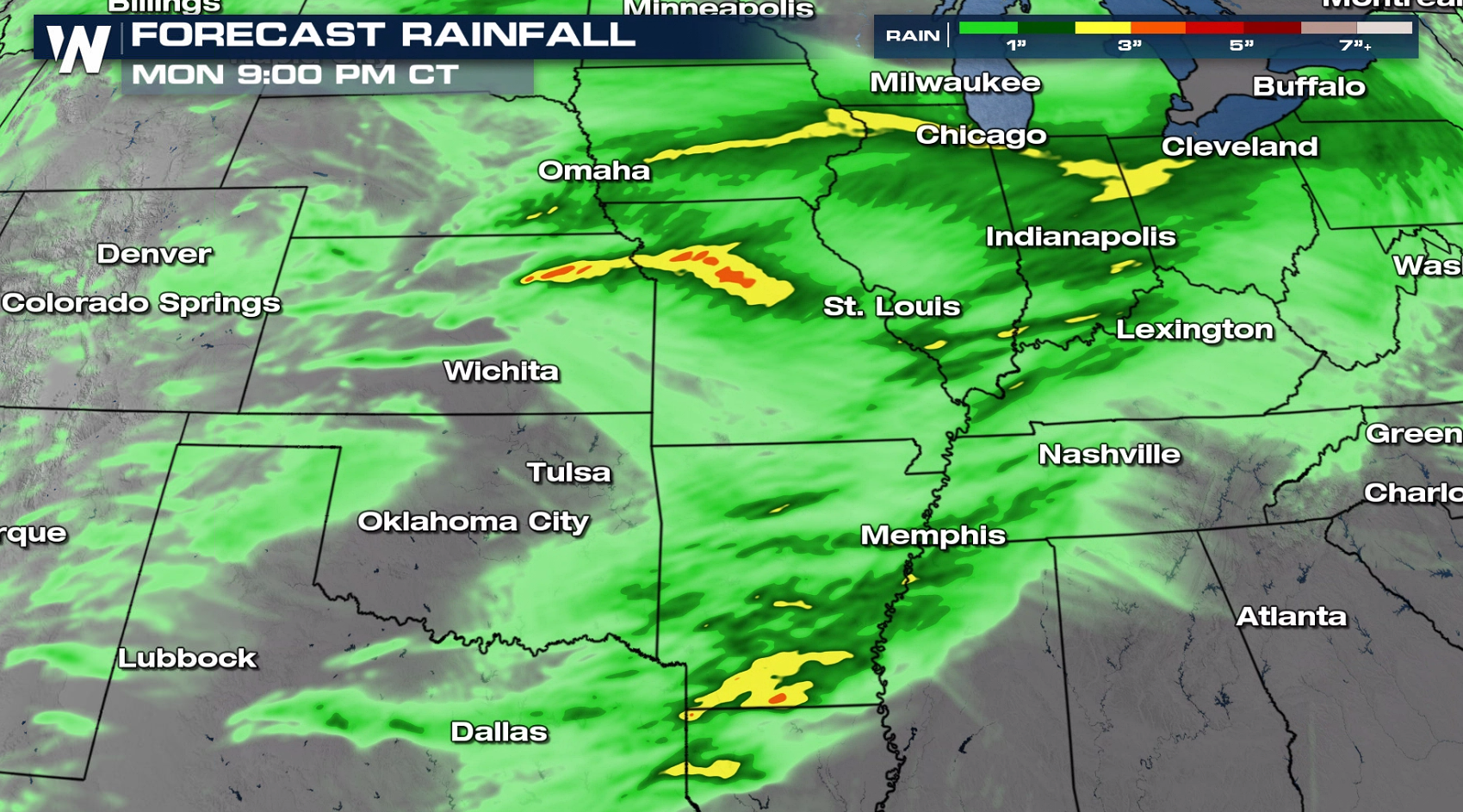 If you are in the severe weather risk areas, check back with WeatherNation for the latest severe weather forecast and alerts.