A developing area of low pressure will bring additional chances for severe weather across the Southern United States on Monday and Tuesday.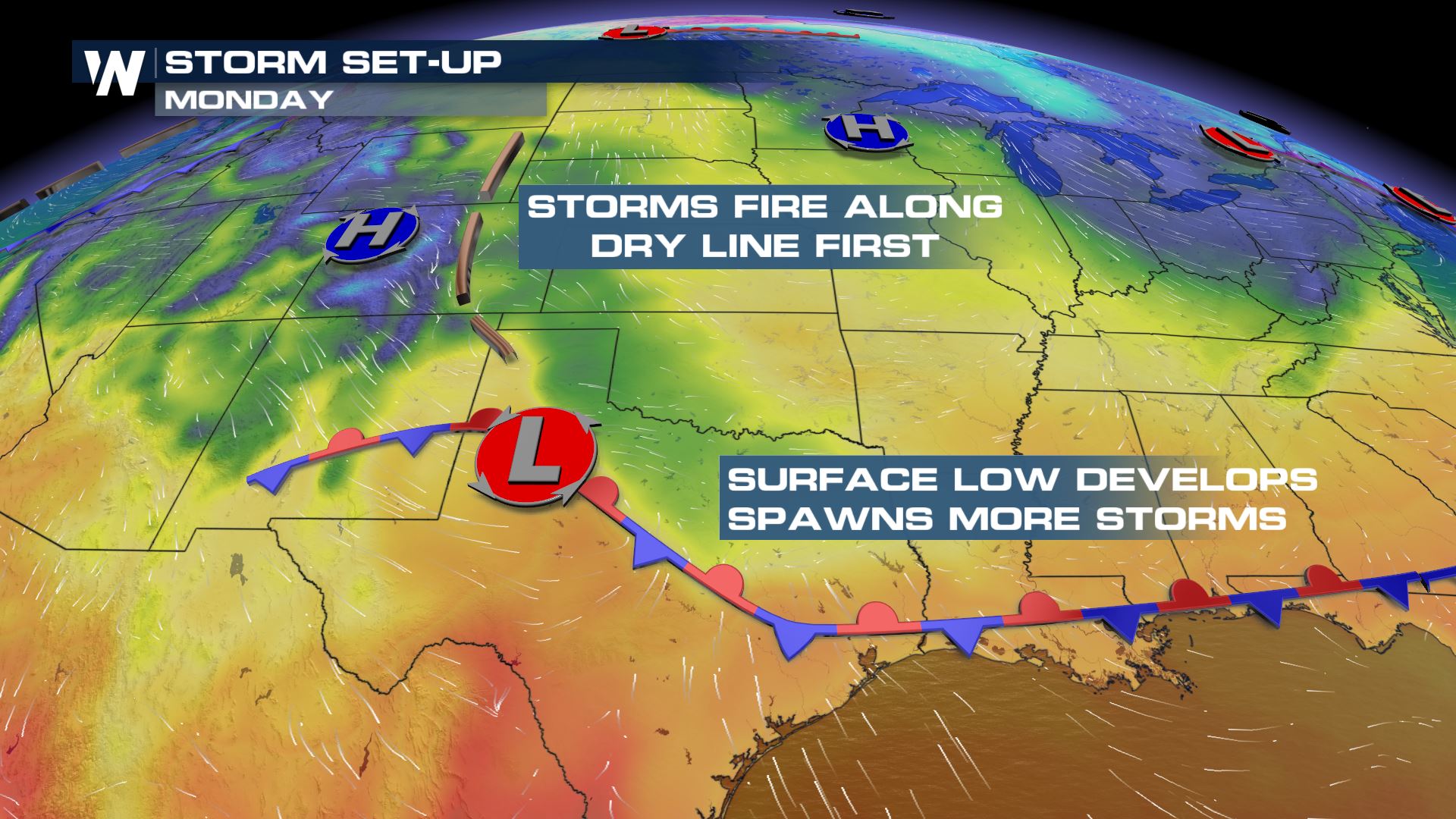 As a mid-level trough moves over the Southern Plains Monday, a surface low is expected to develop in Texas, with a dry line extending to the north. Stronger storms are expected to form north of the surface low, near the dry-line in West Texas and Oklahoma, in the afternoon. As the surface low strengthens in the late afternoon and evening, the threat for severe storms will shift to the east into Arkansas, Louisiana, and Mississippi.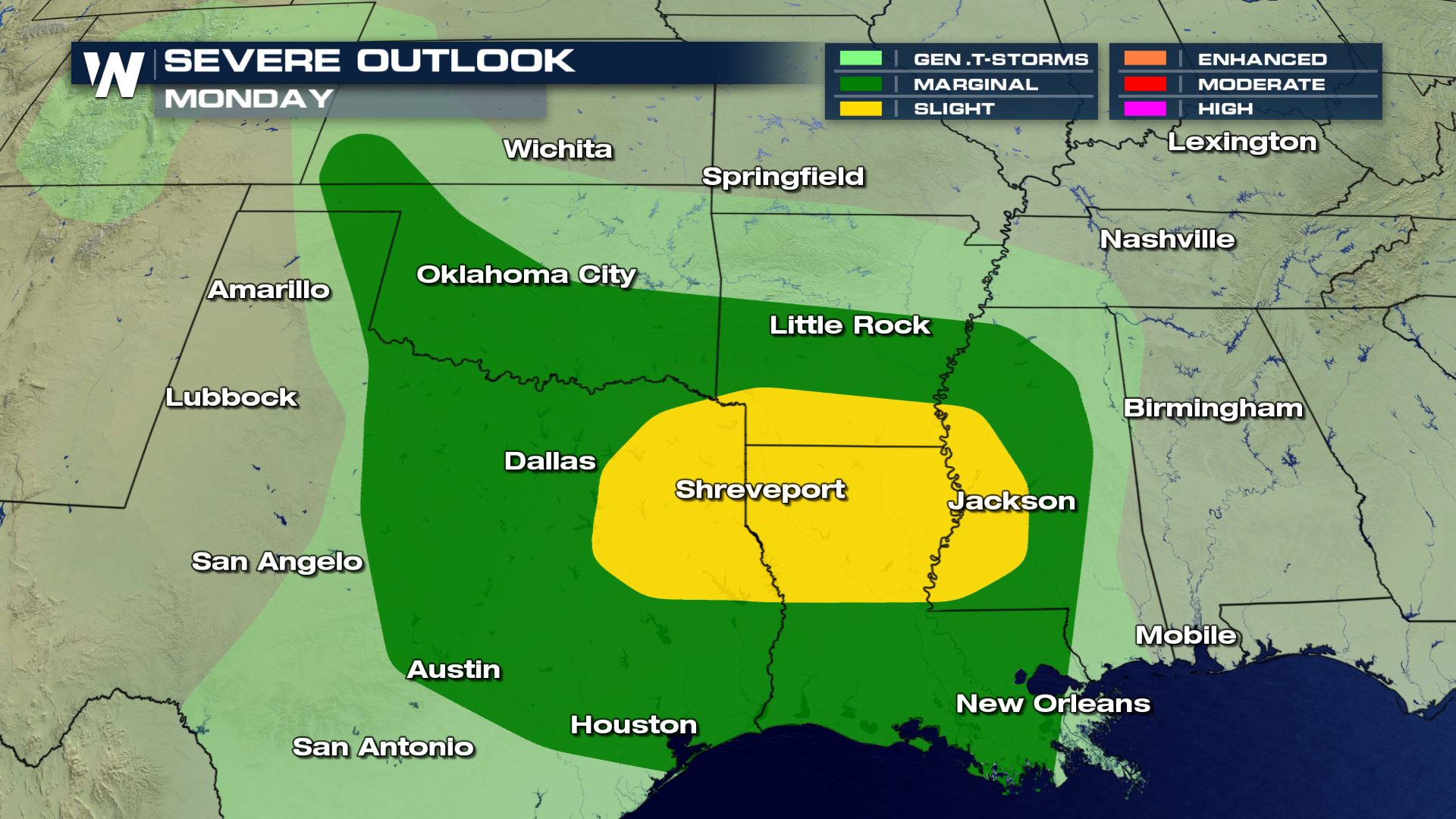 Storms that fire north of the low could present a threat for large hail and isolated tornadoes. The threat to the east, which could continue overnight, will bring a risk for bowing segments and supercells with strong winds and large hail being the primary threats, but an isolated tornado cant be ruled out.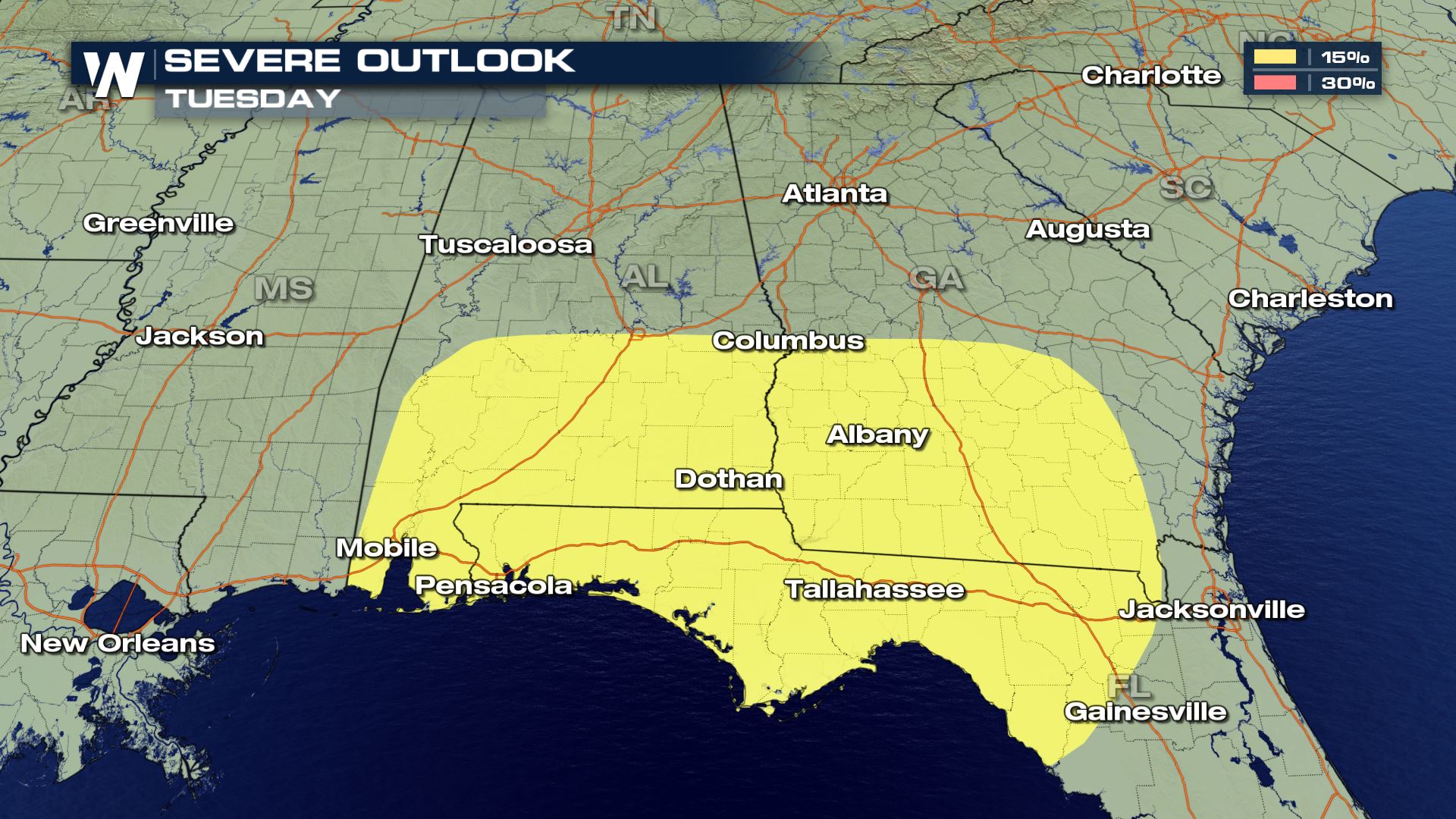 As the low moves east along the Gulf Coast it push the severe weather threat into Alabama, Florida, and Georgia on Tuesday. Stay with WeatherNation for the latest on the severe weather threat early this week.