A slow moving front will settle across the southern Plains and Lower Mississippi Valley the next few days, bringing a risk for severe weather. Below we will take closer look at the severe weather potential for the days ahead:
WEDNESDAY
For today (Wednesday), there is a a marginal risk (level 1 on a scale of 1 to 5) from Atlanta to New Orleans. Another small risk area includes portions of the Ohio Valley.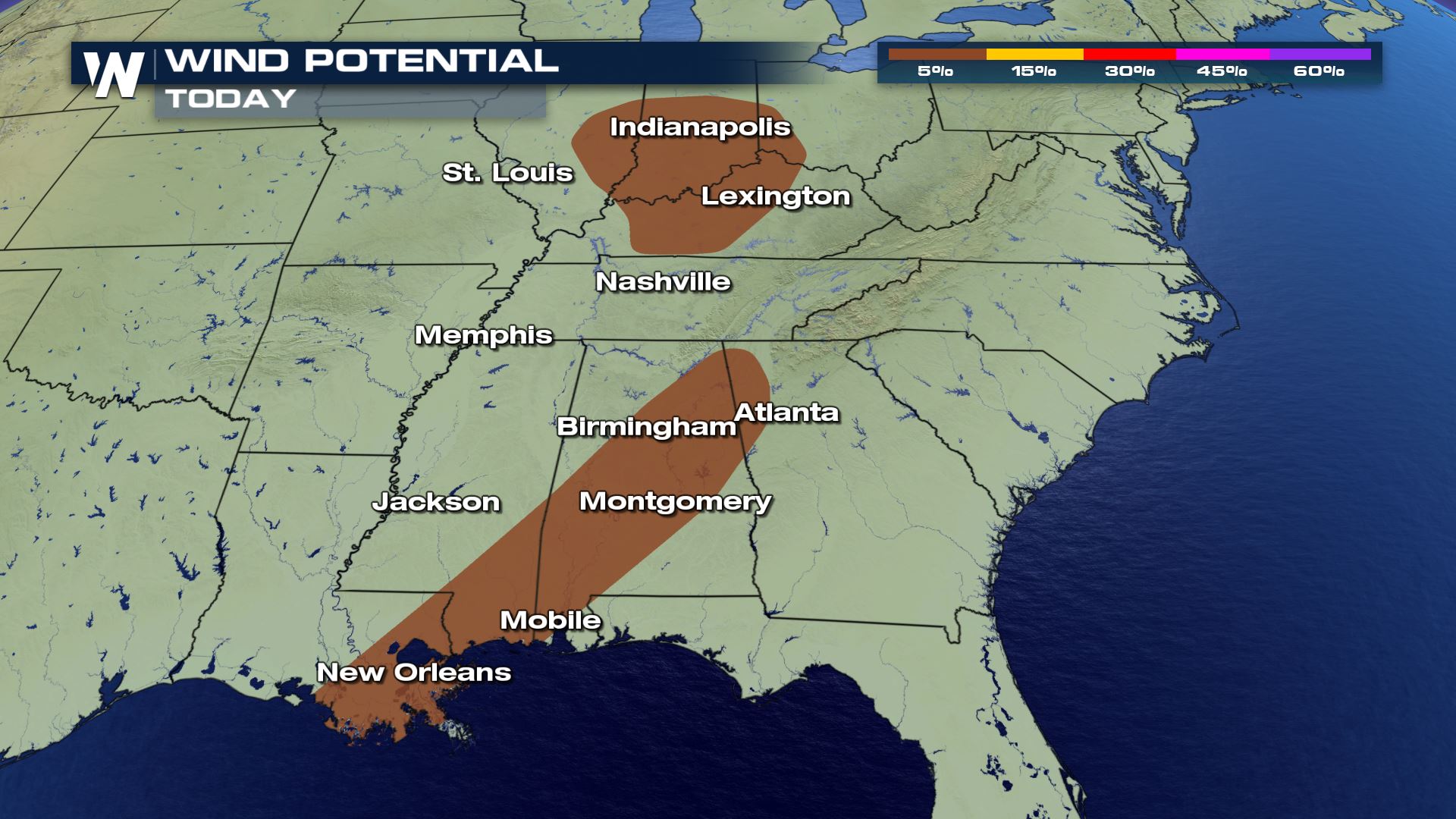 A well established southerly flow from the Gulf of Mexico will increase the humidity across the region. The added mositure into the air, coupled with robust jet stream energy, will aid in the development of severe storms.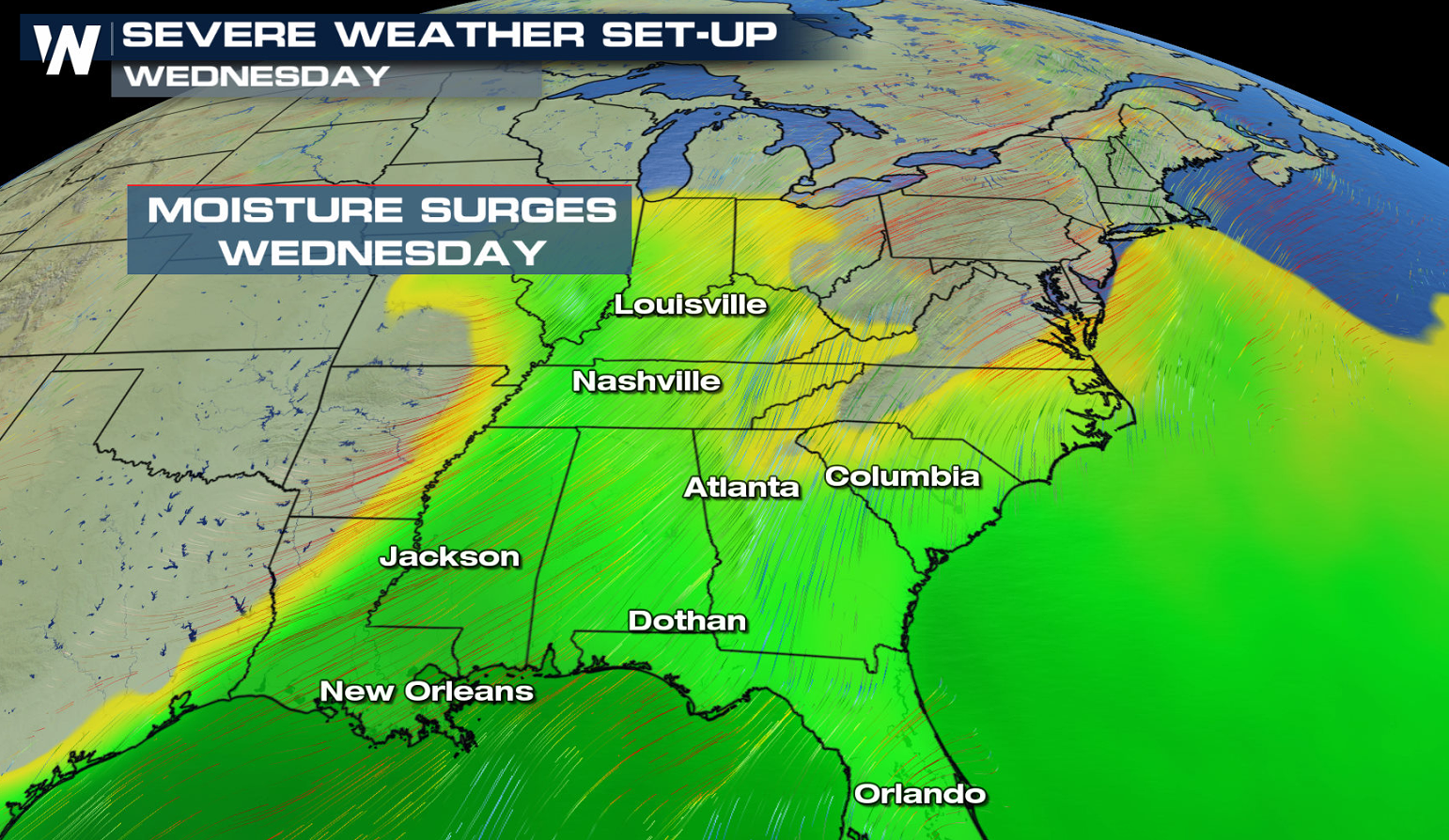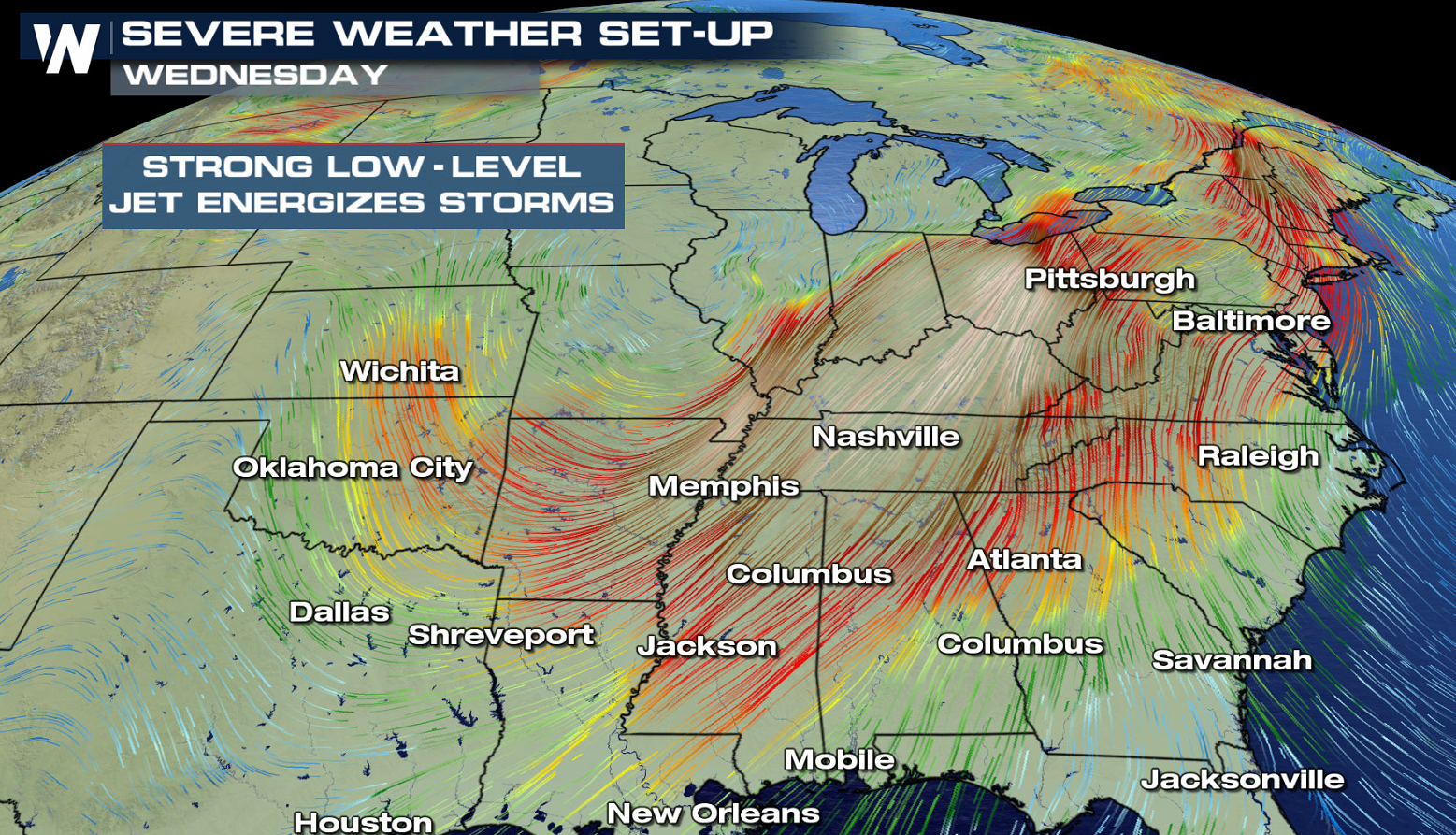 A few thunderstorms will fire in the late afternoon along and ahead of the cold front from the Ohio Valley to the Gulf of Mexico. Coverage will expand into the early evening, and a few severe storms are likely. Damaging wind gusts are the main concern, although isolated tornadoes are possible.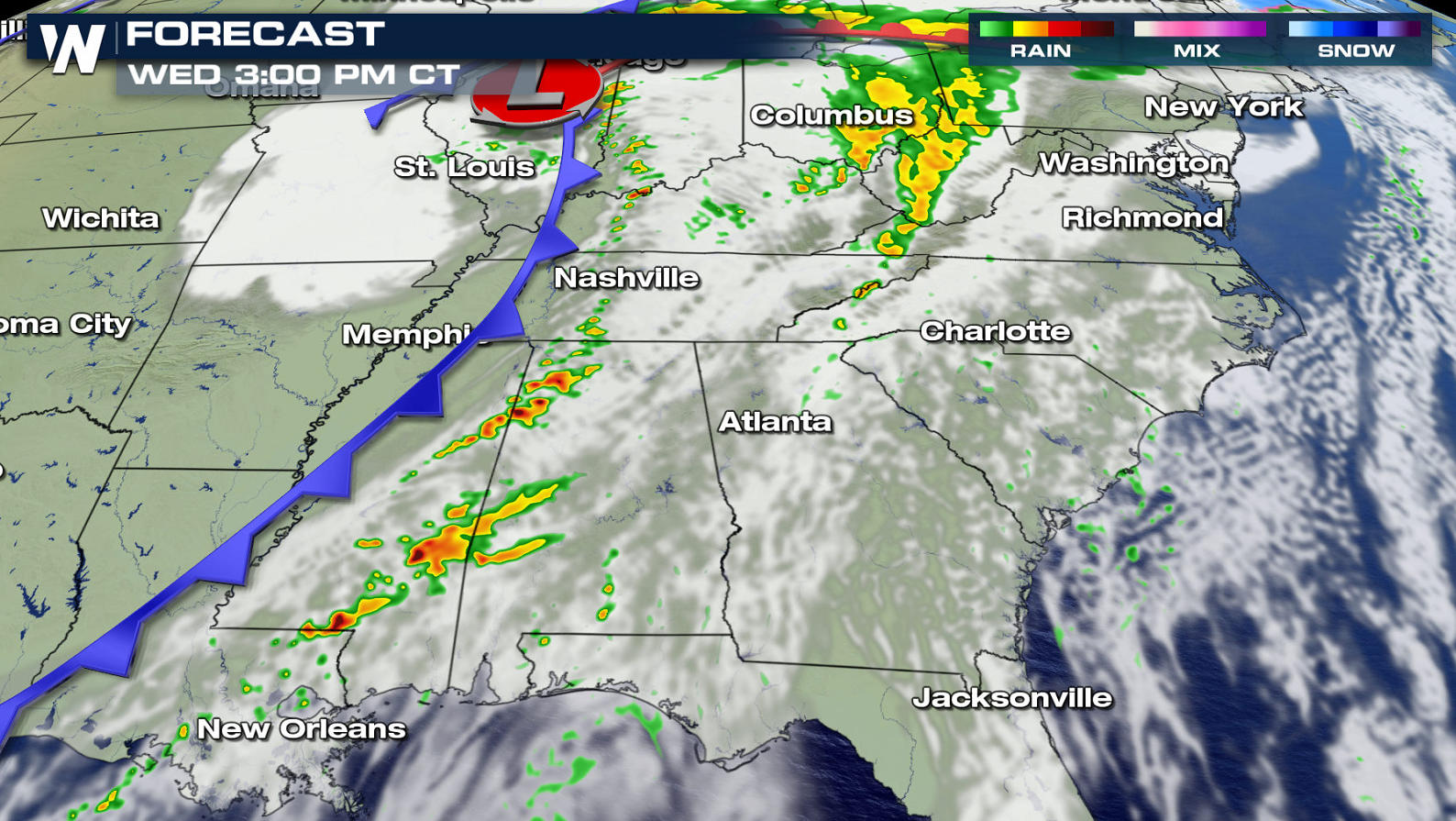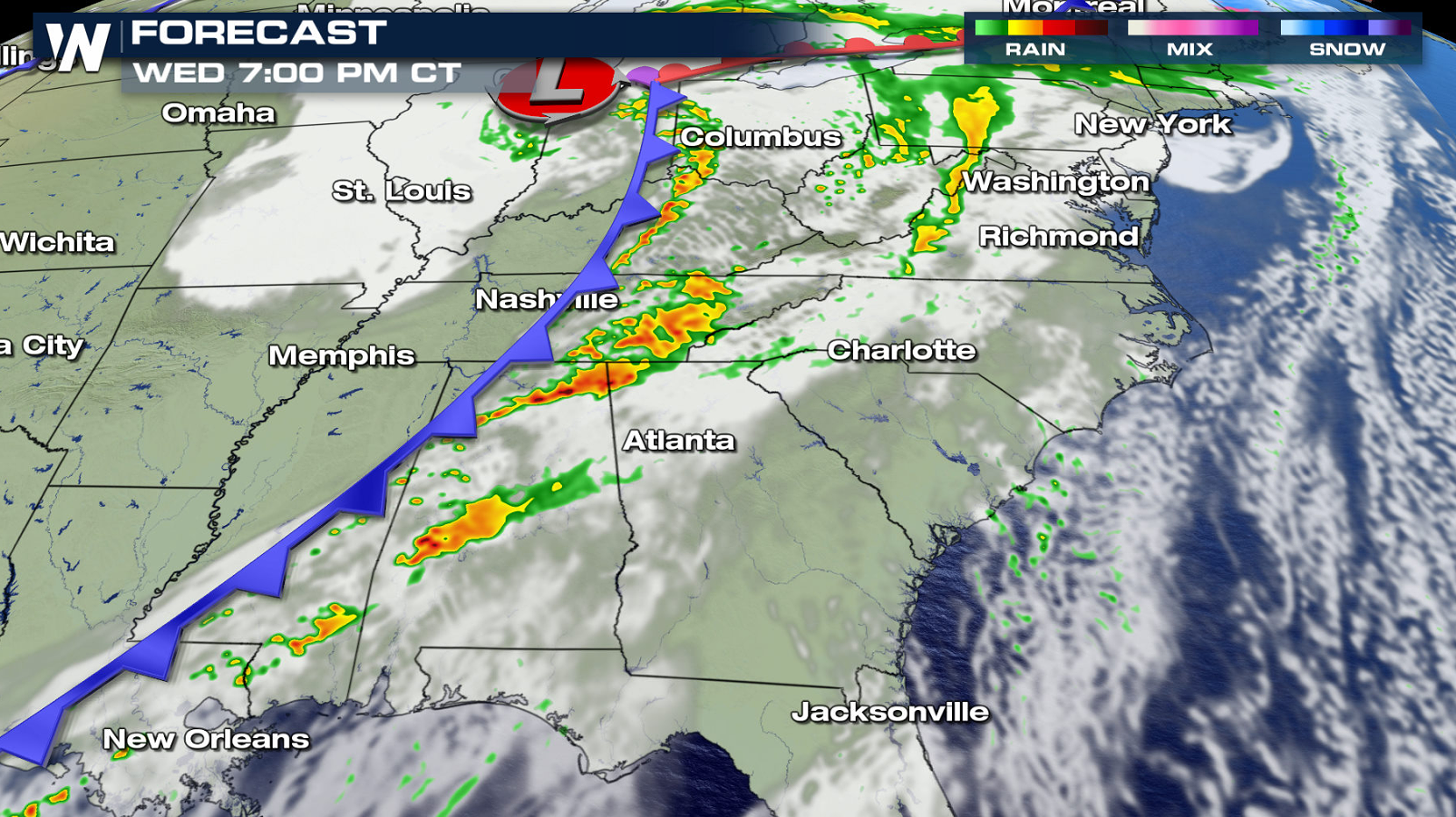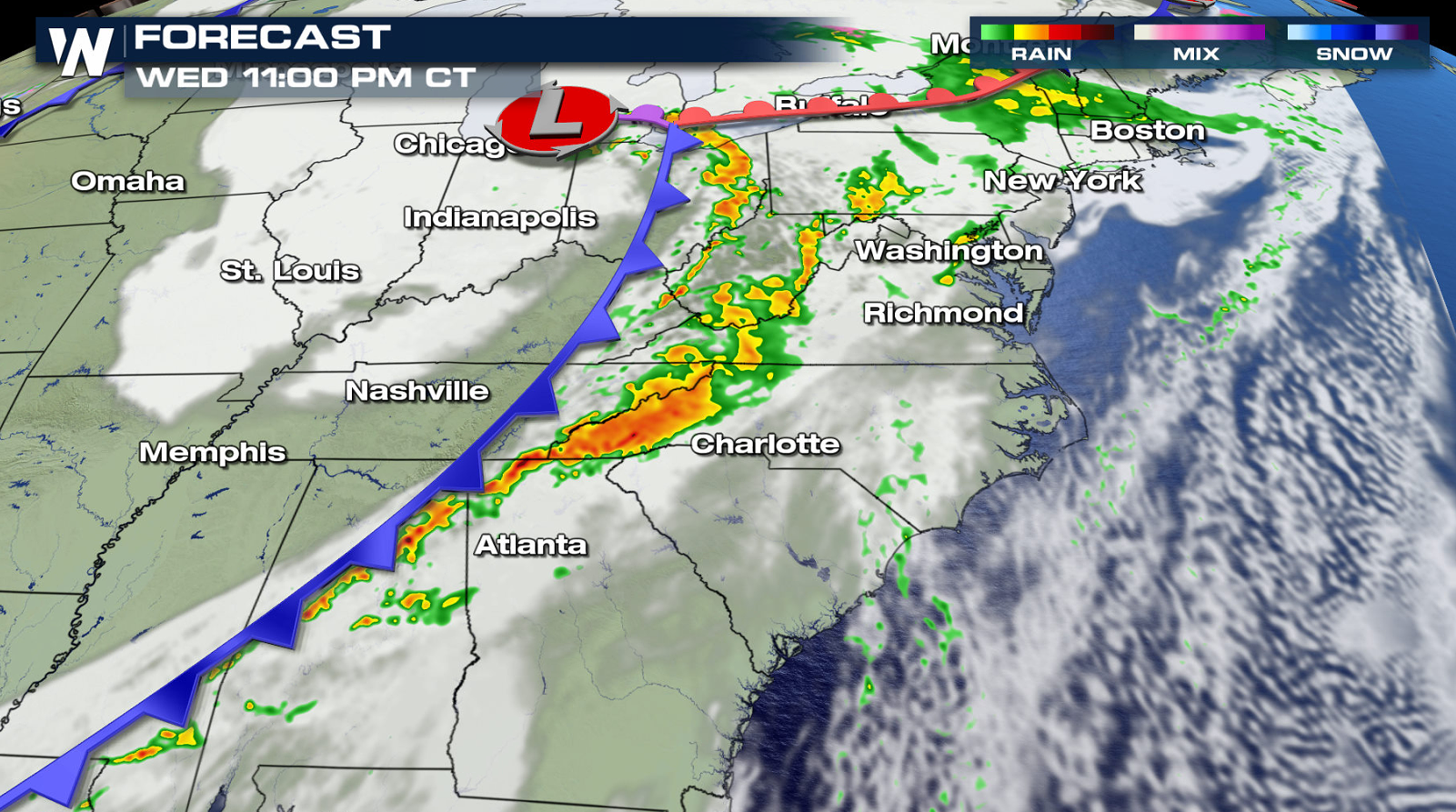 THURSDAY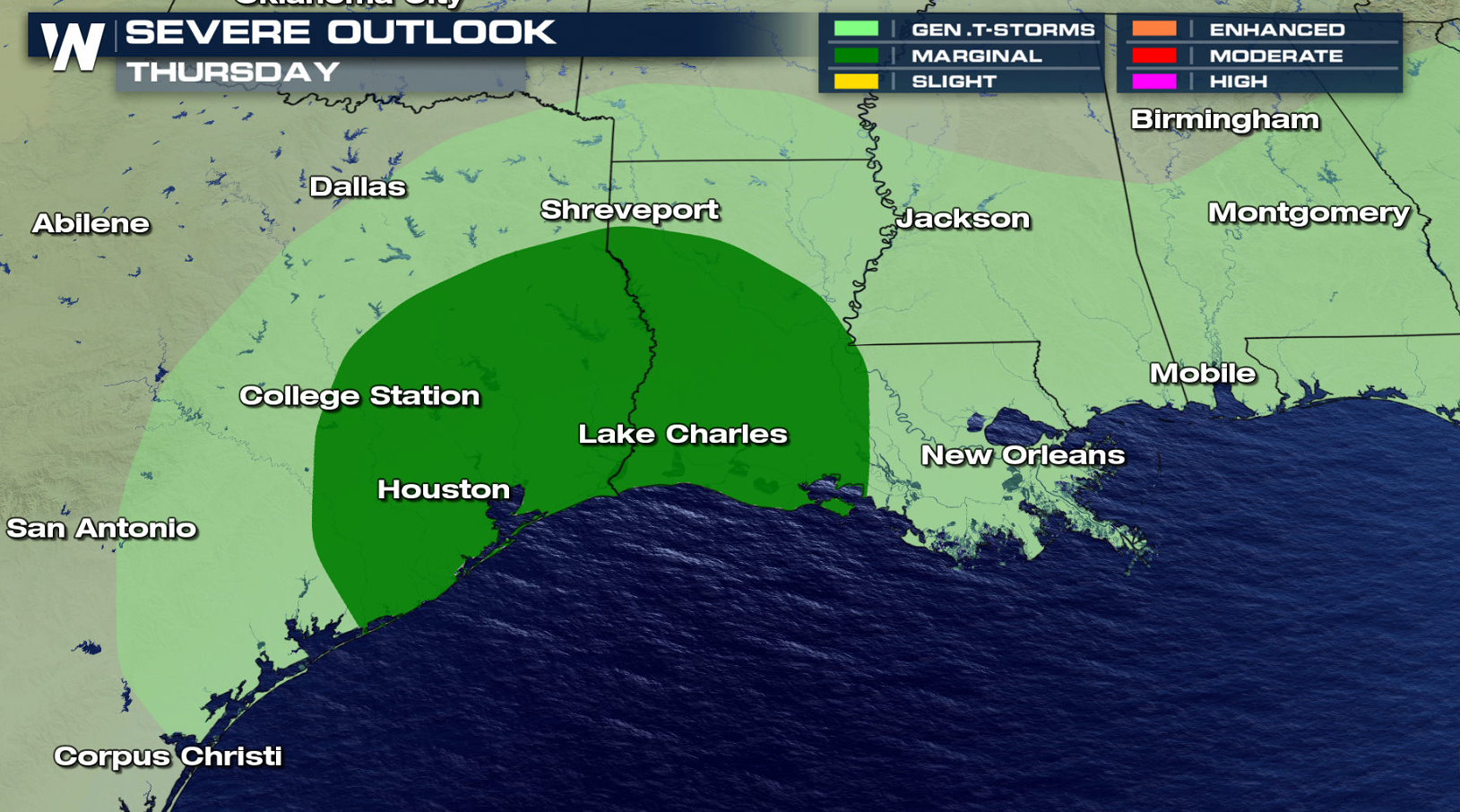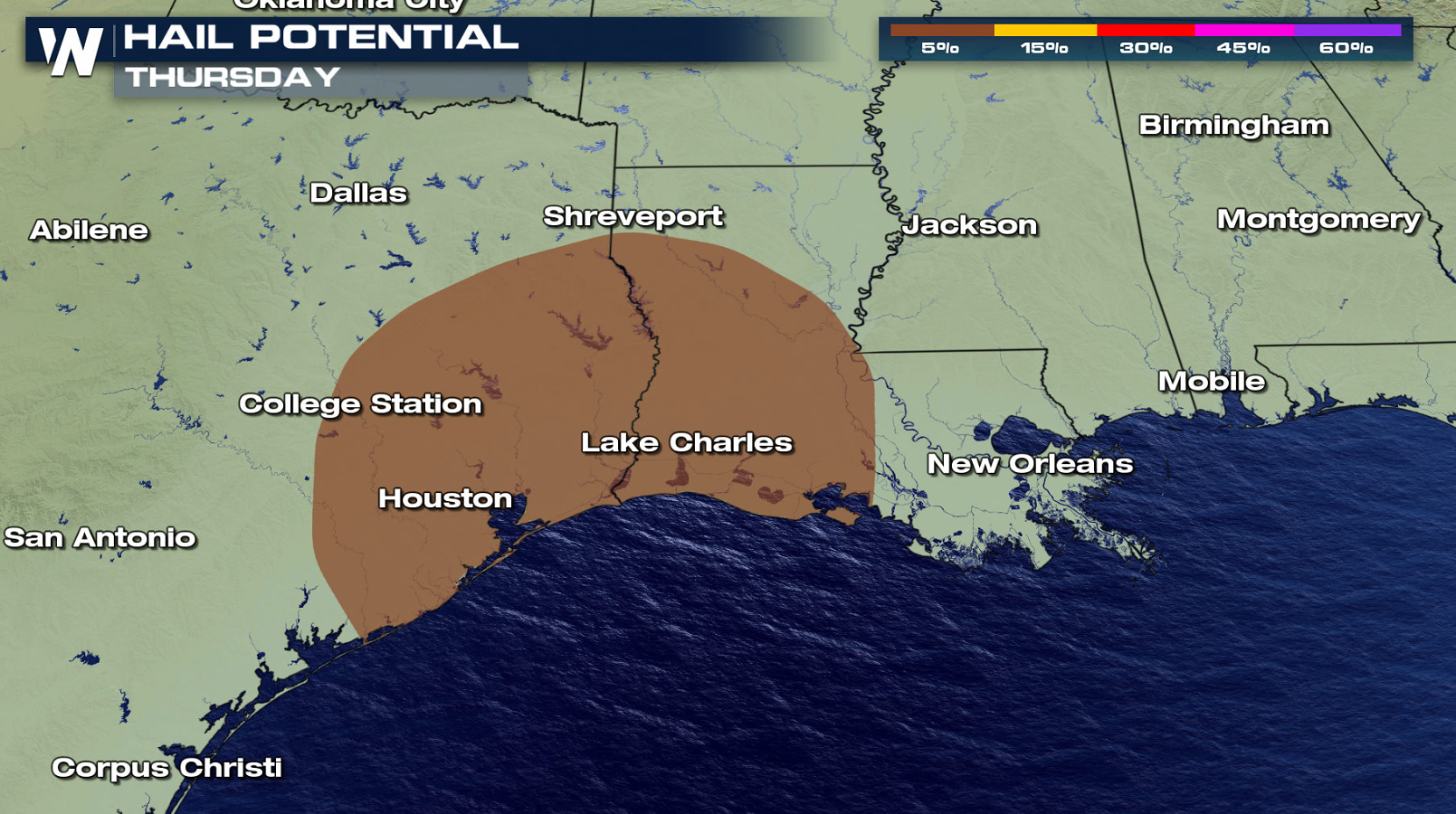 With less jet stream energy, overall thunderstorm coverage will be limited on Thursday. A few storms will develop in the late afternoon and evening which could become severe. Large hail is the biggest concern.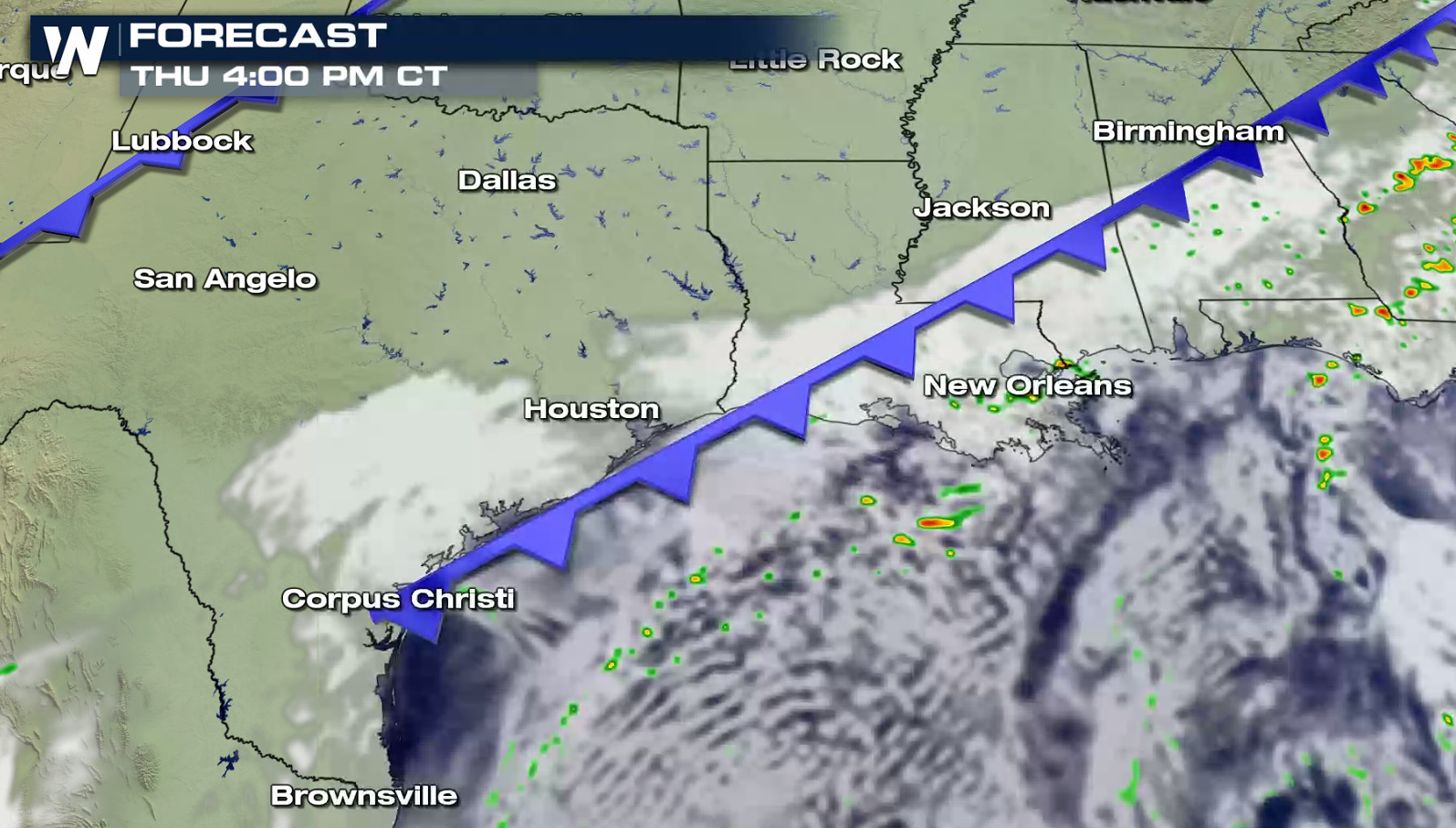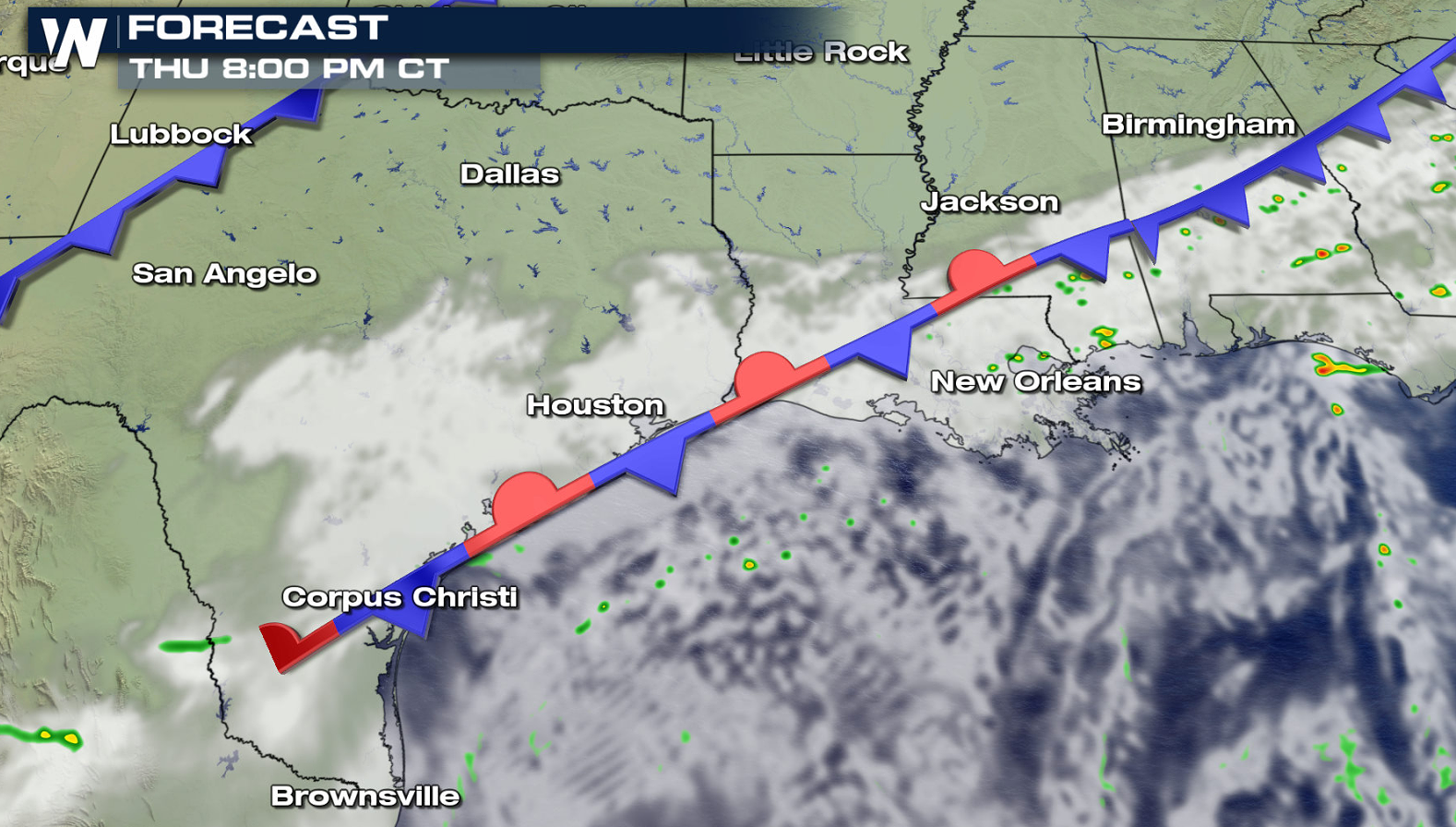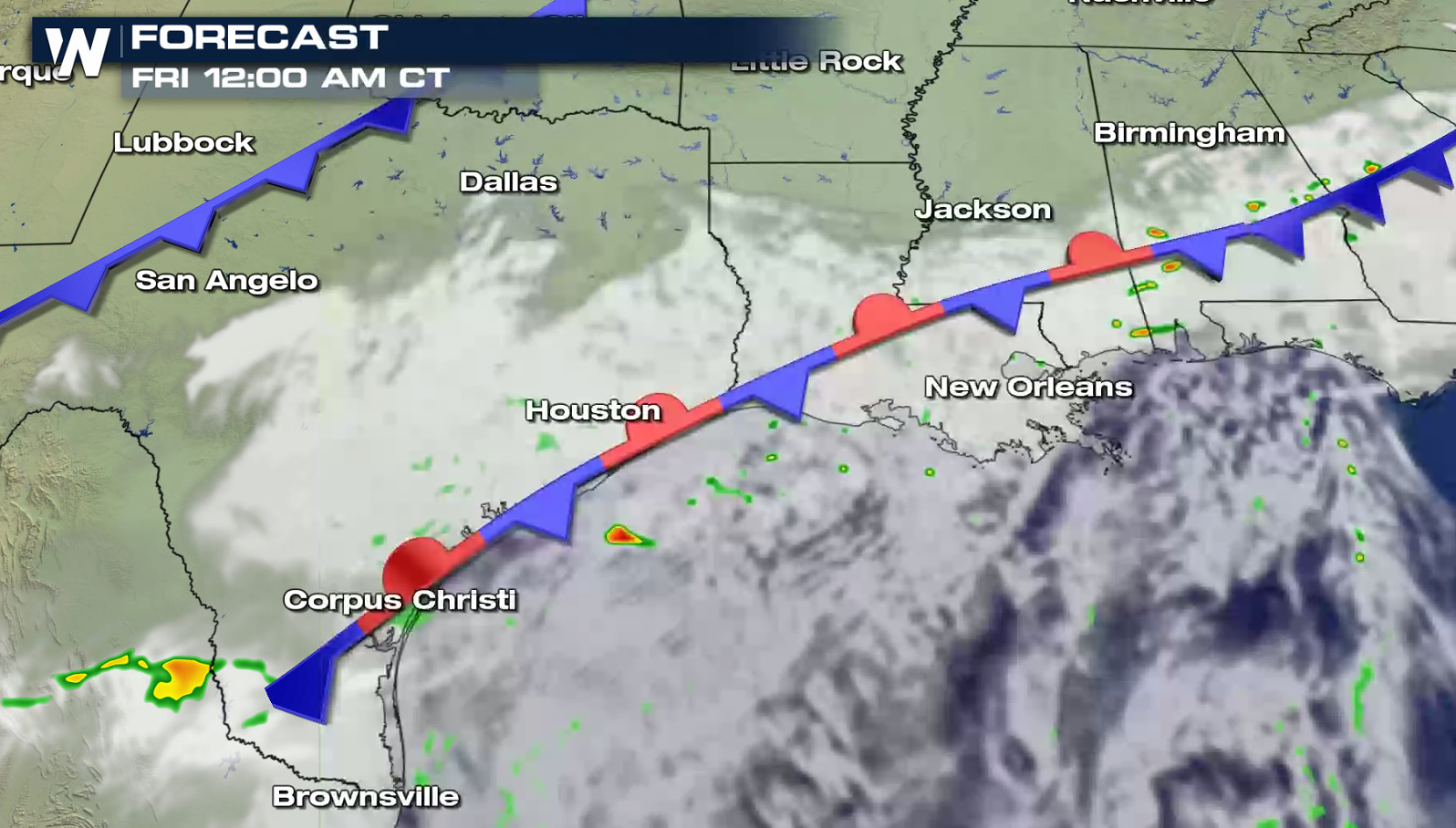 FRIDAY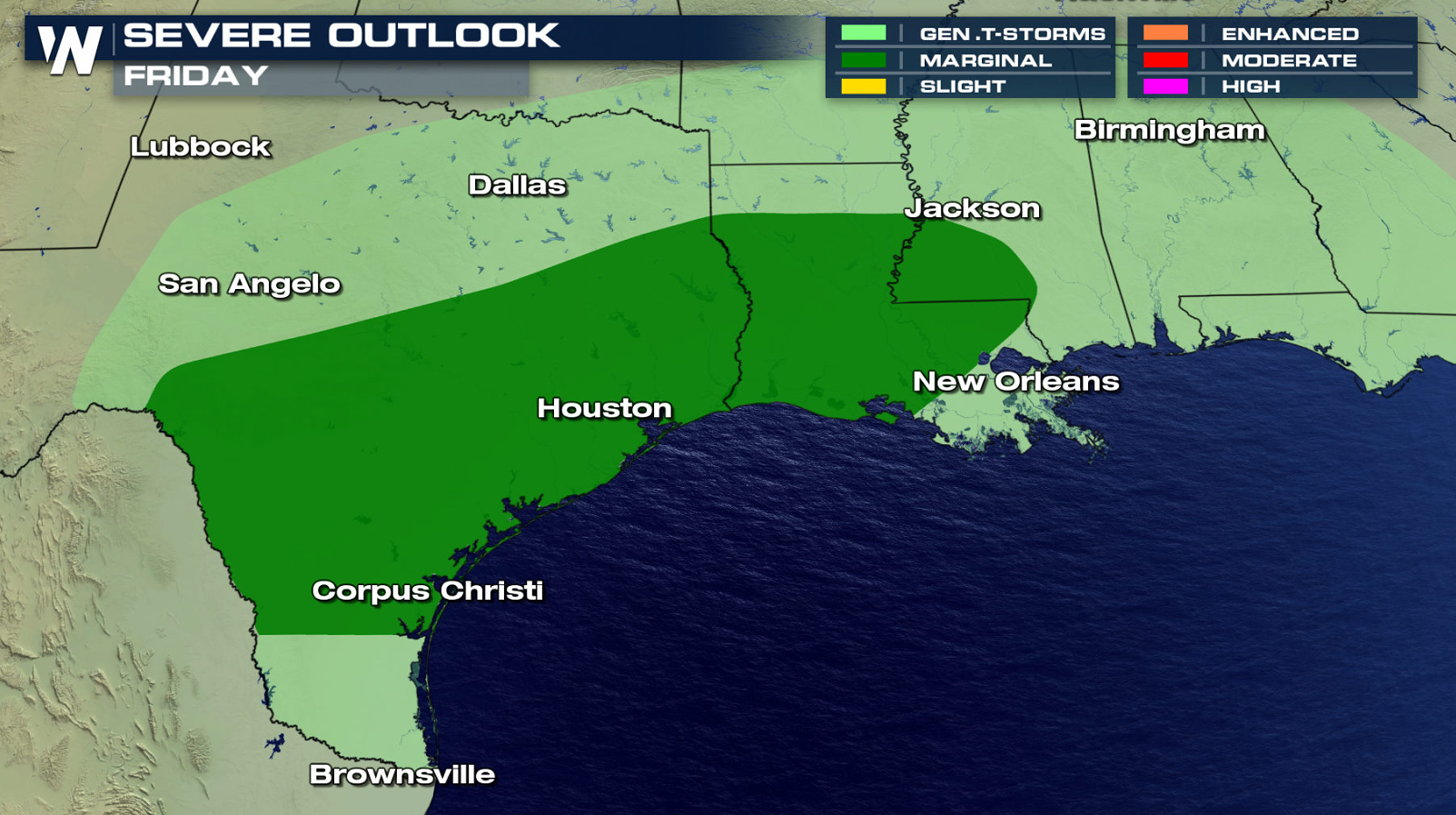 Stronger jet stream energy and warmer temperatures will bring more thunderstorms on Friday along the stalled front near the Gulf Coast. The marginal risk area (level one on the scale of 1 to 5) extends from southern areas of Texas into Louisiana and Mississippi.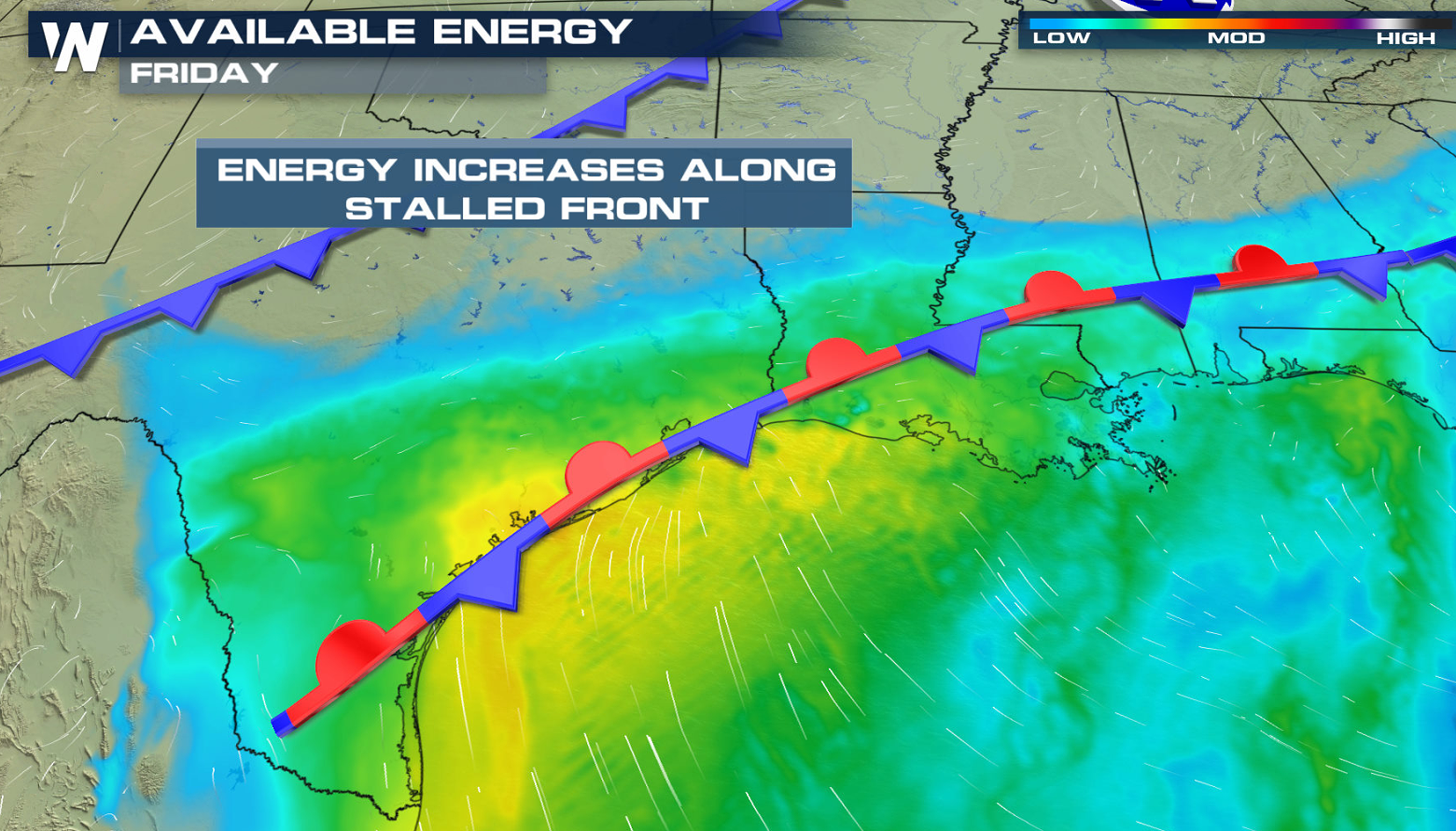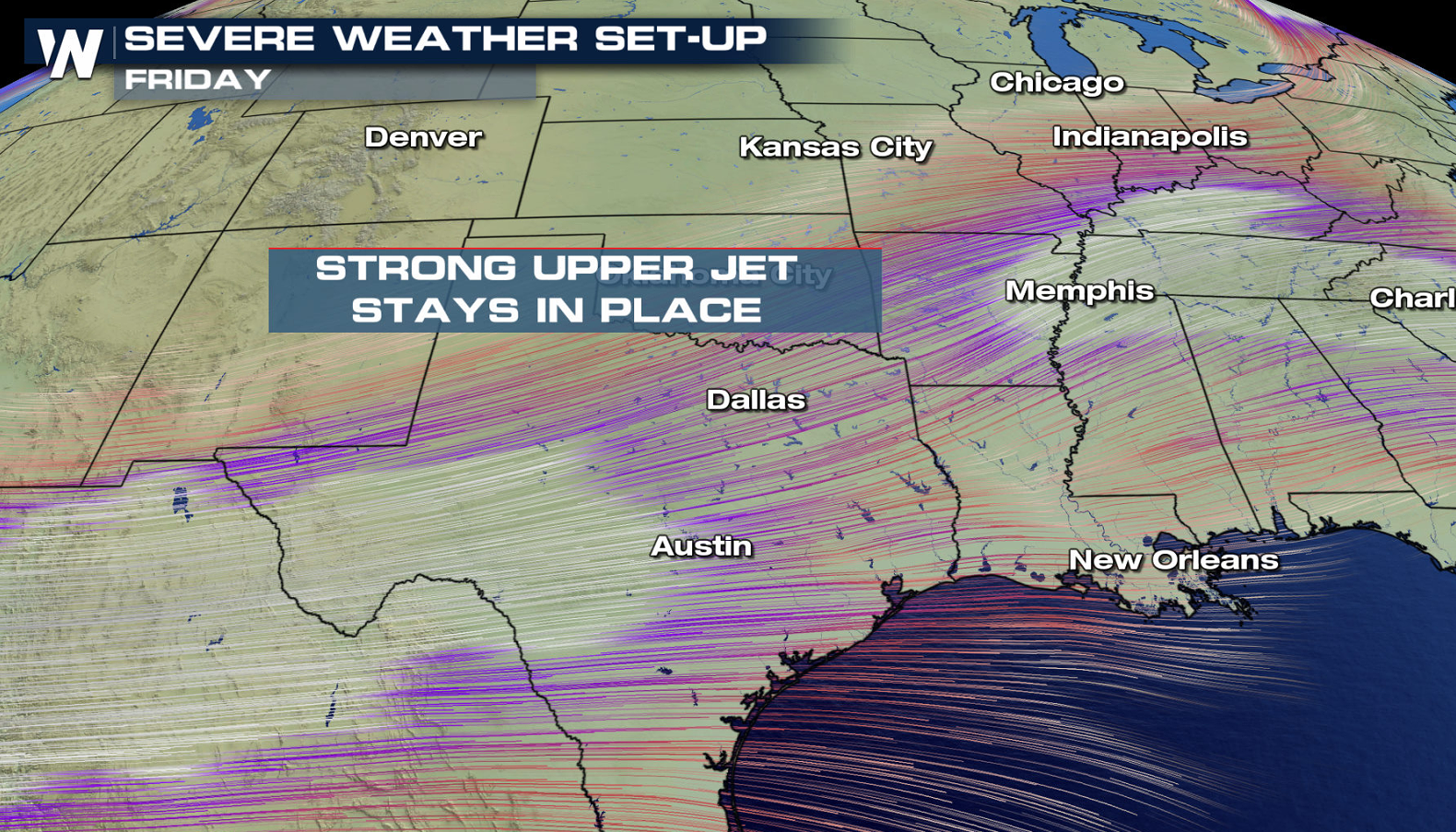 If you are in the risk areas, be sure to check back with WeatherNation for severe weather updates on-air and online. Have a great Thanksgiving!