The current weather pattern over the Lower 48 has a large trough in the west and a large ridge in the east.  This means plenty of moisture and thunderstorm chances for the the central U.S..  The unseasonably warm air over parts of Texas and Louisiana will not only help contribute to thunderstorm chances, but some of those storms could be severe.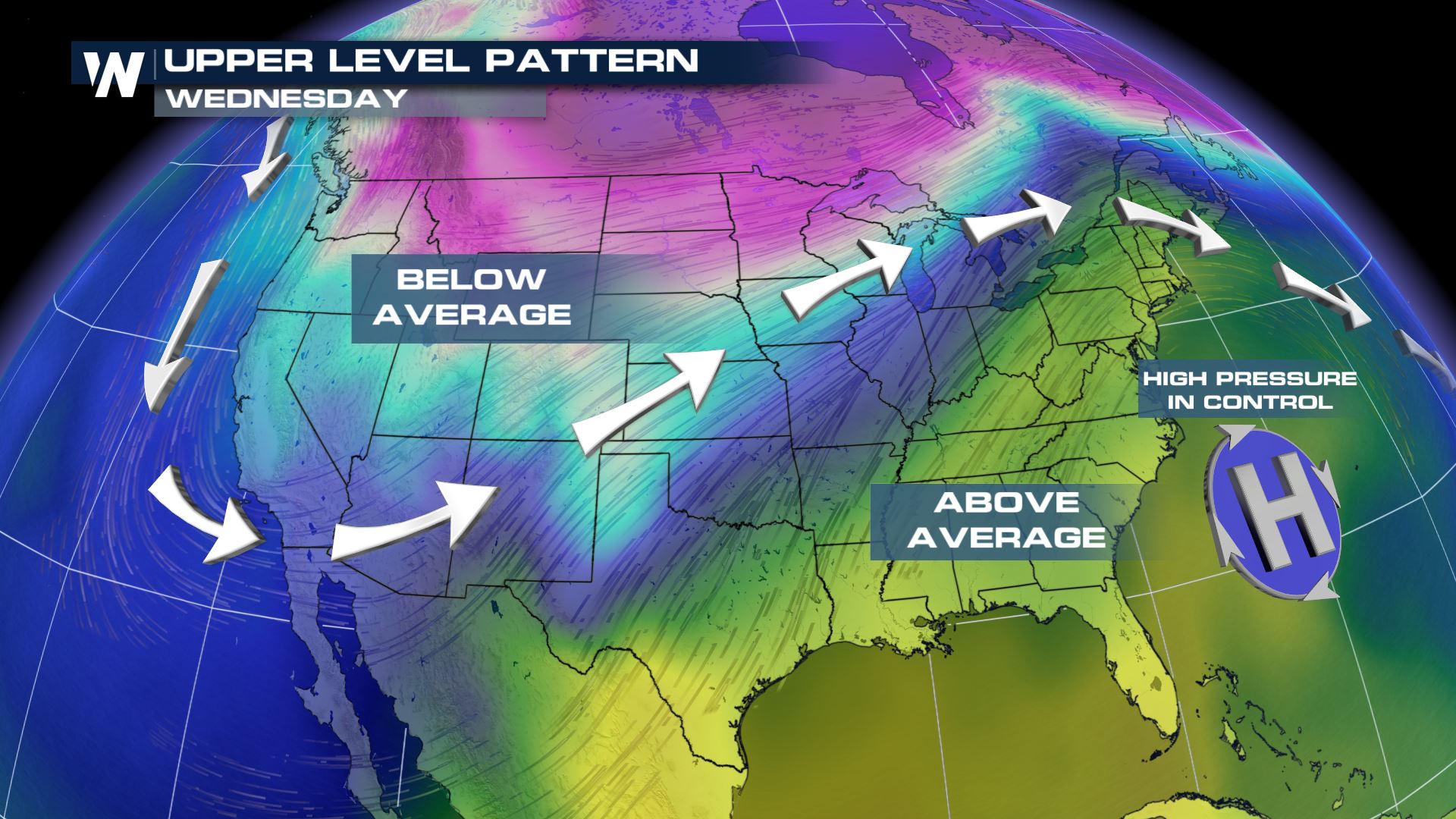 Severe Outlook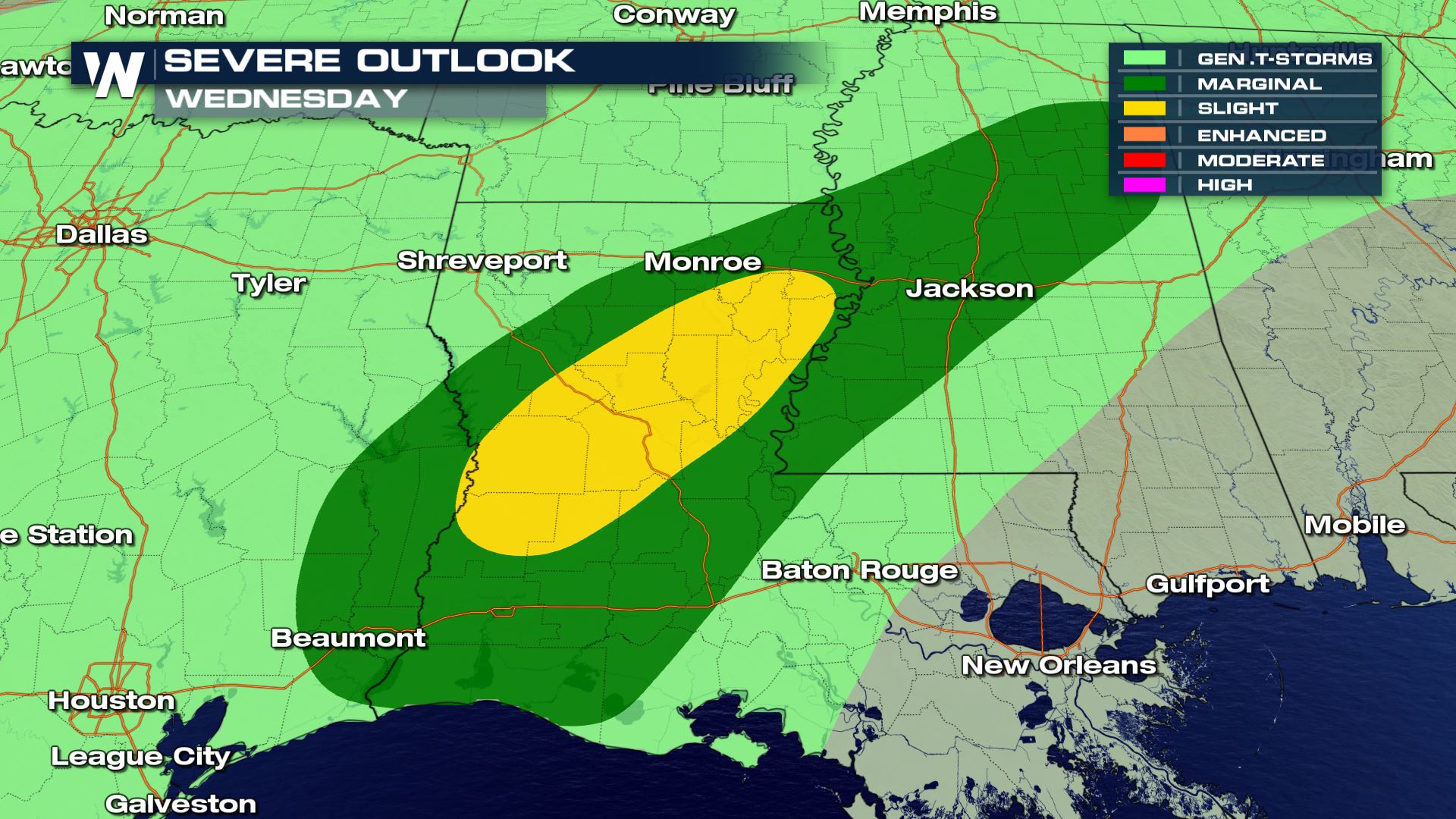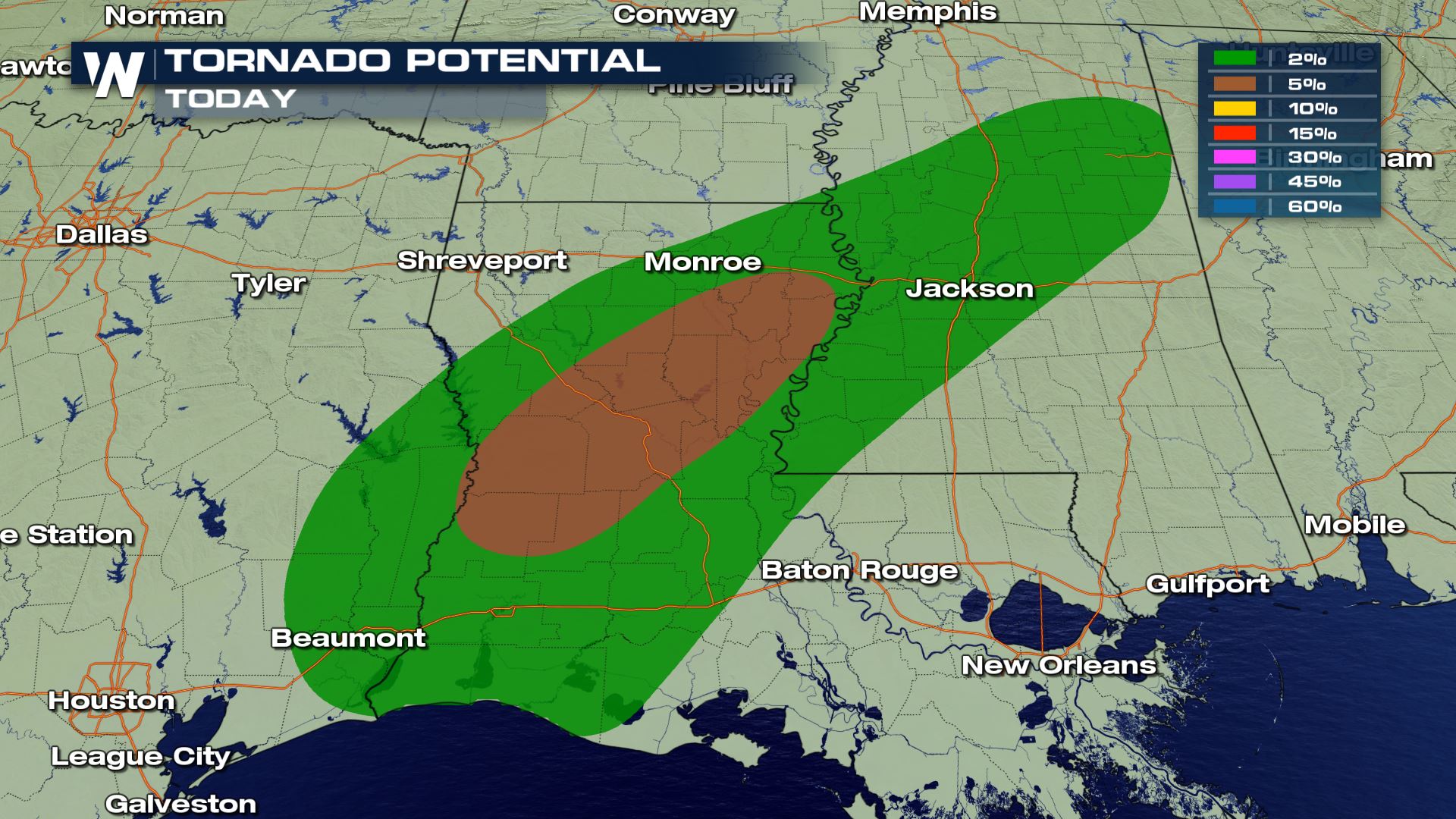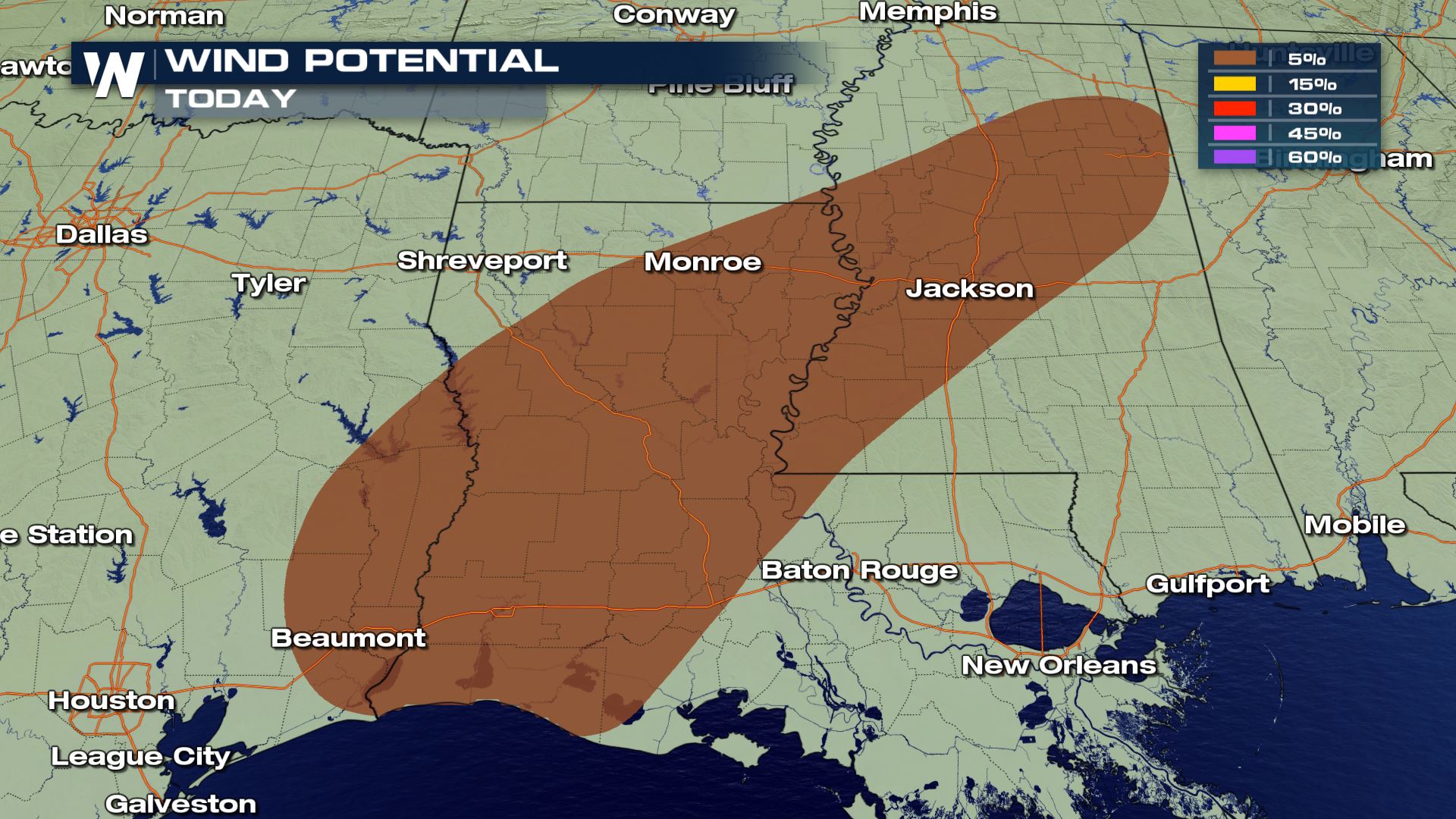 Parts of Mississippi, Louisiana and Texas have a slight risk of severe weather today.  Damaging winds and a few tornadoes will be possible.
What is a Slight Risk?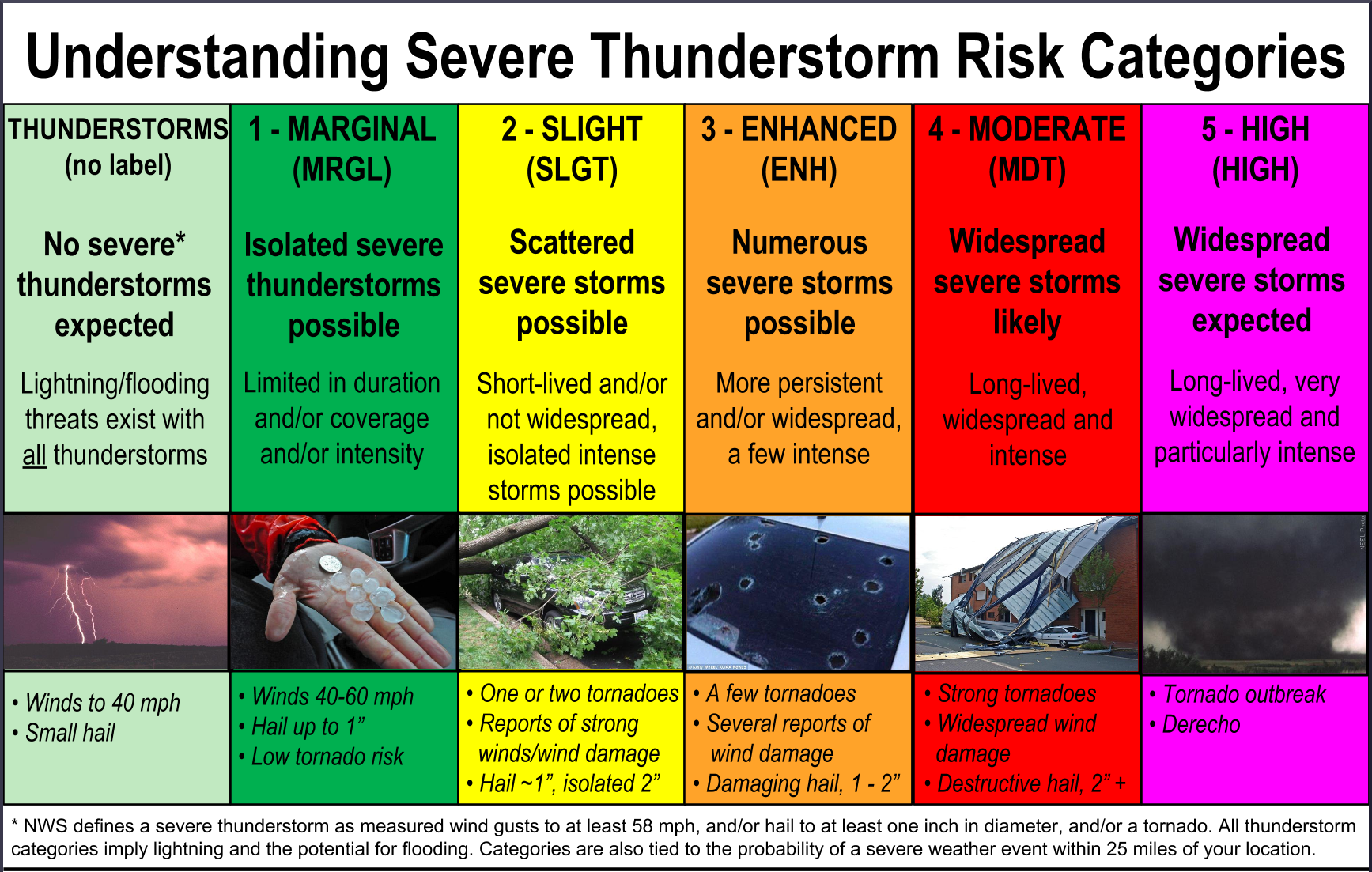 The key with a Slight risk is scattered severe storms will be possible. This means that the severe risk will be more than isolated and several areas could see severe storms. Also, with this type of risk you will have the chance for damaging winds, hail over 1 inch in diameter and One or two tornadoes.
Forecast
Here is a look at the latest Forecast Radar.  This shows the timing for today's storms and the movement.  Today's storms will be moving from west to east so the severe chances for Louisiana and Mississippi will be later in the day compared to east Texas.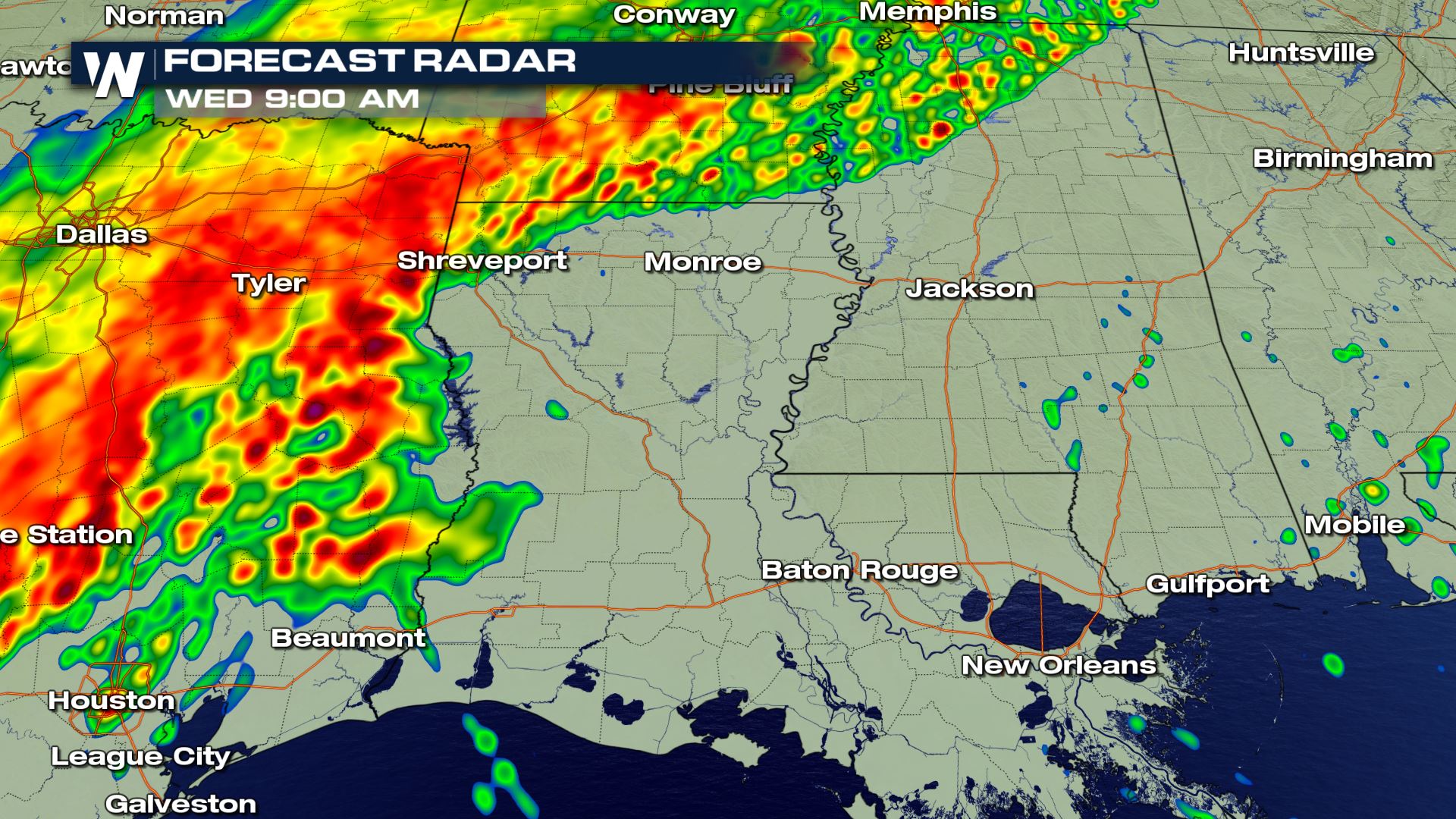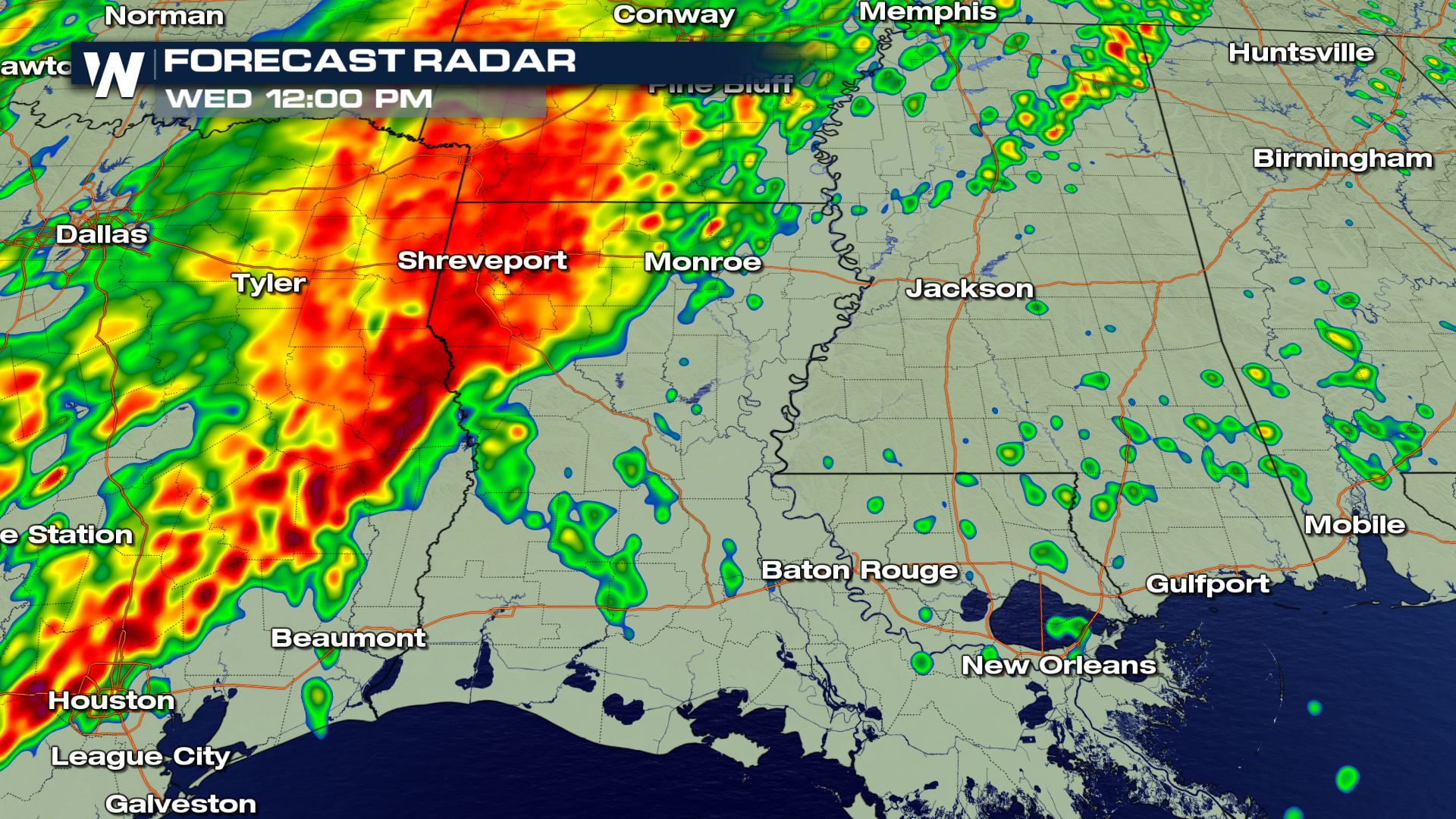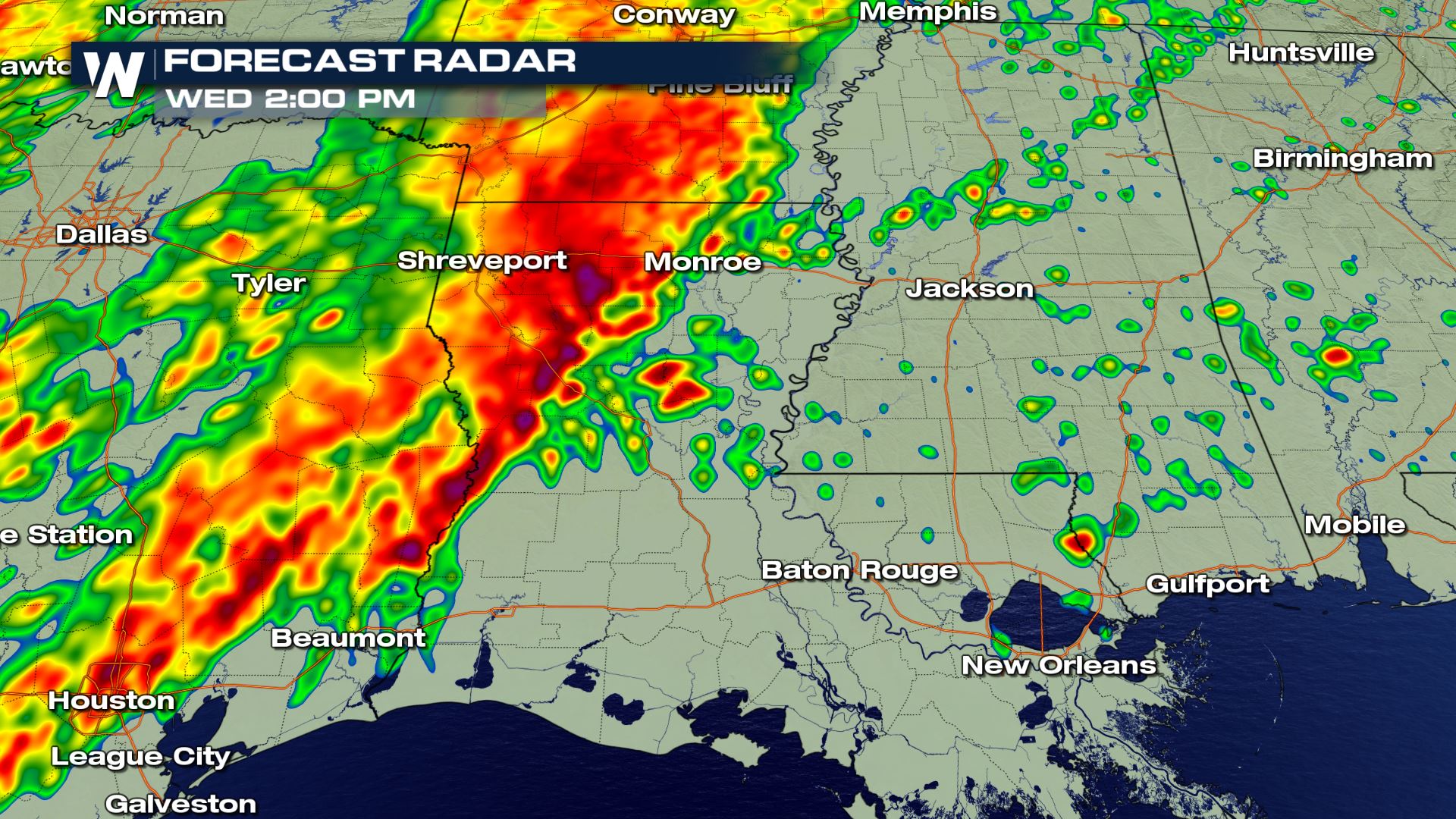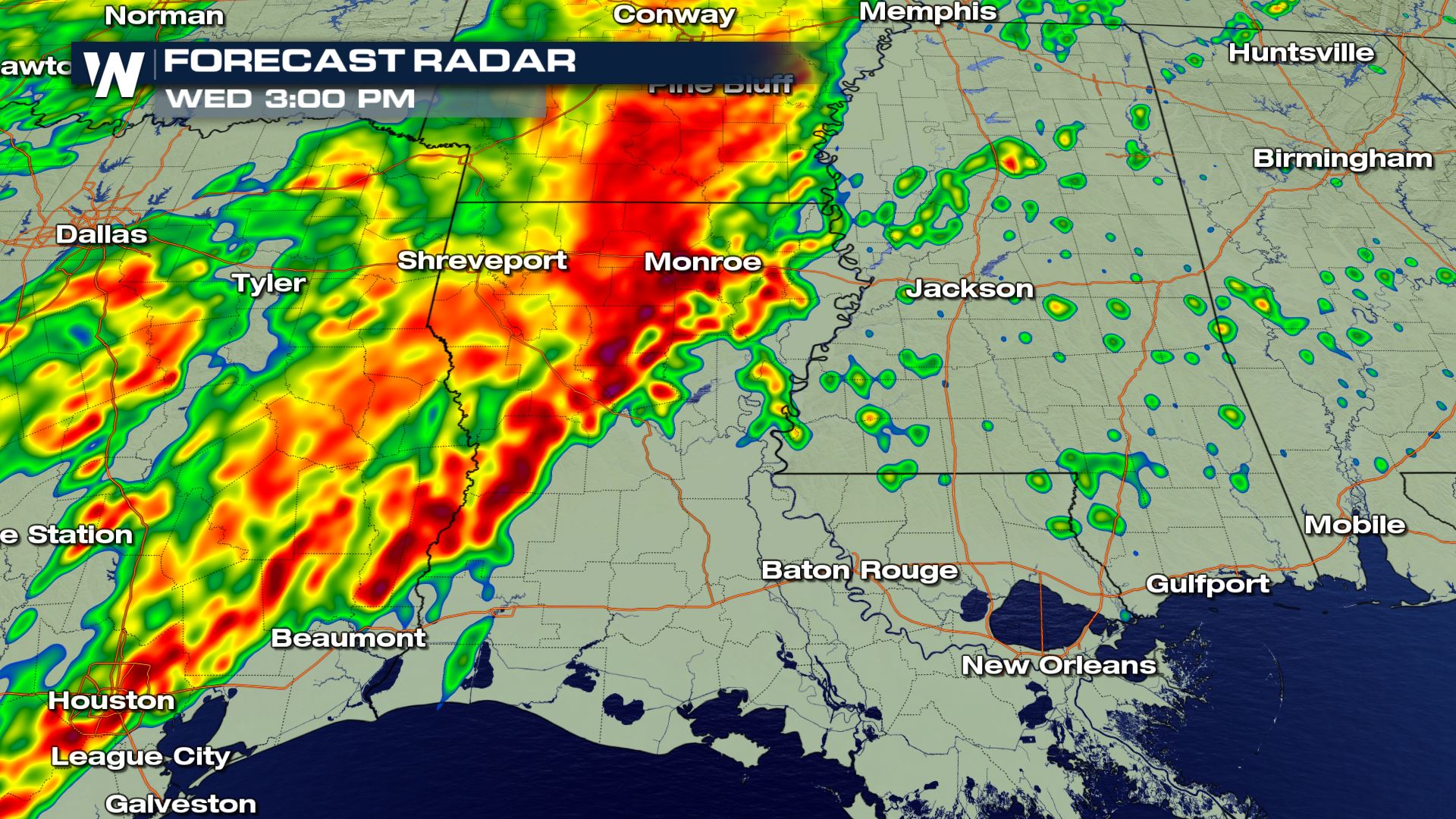 The highest chance for severe weather will be during the early afternoon hours.  You can also see that the rain will be quite intense with these storms...so that means heavy rain and flash flooding will need to be included with today's severe weather risk.
Rainfall Potential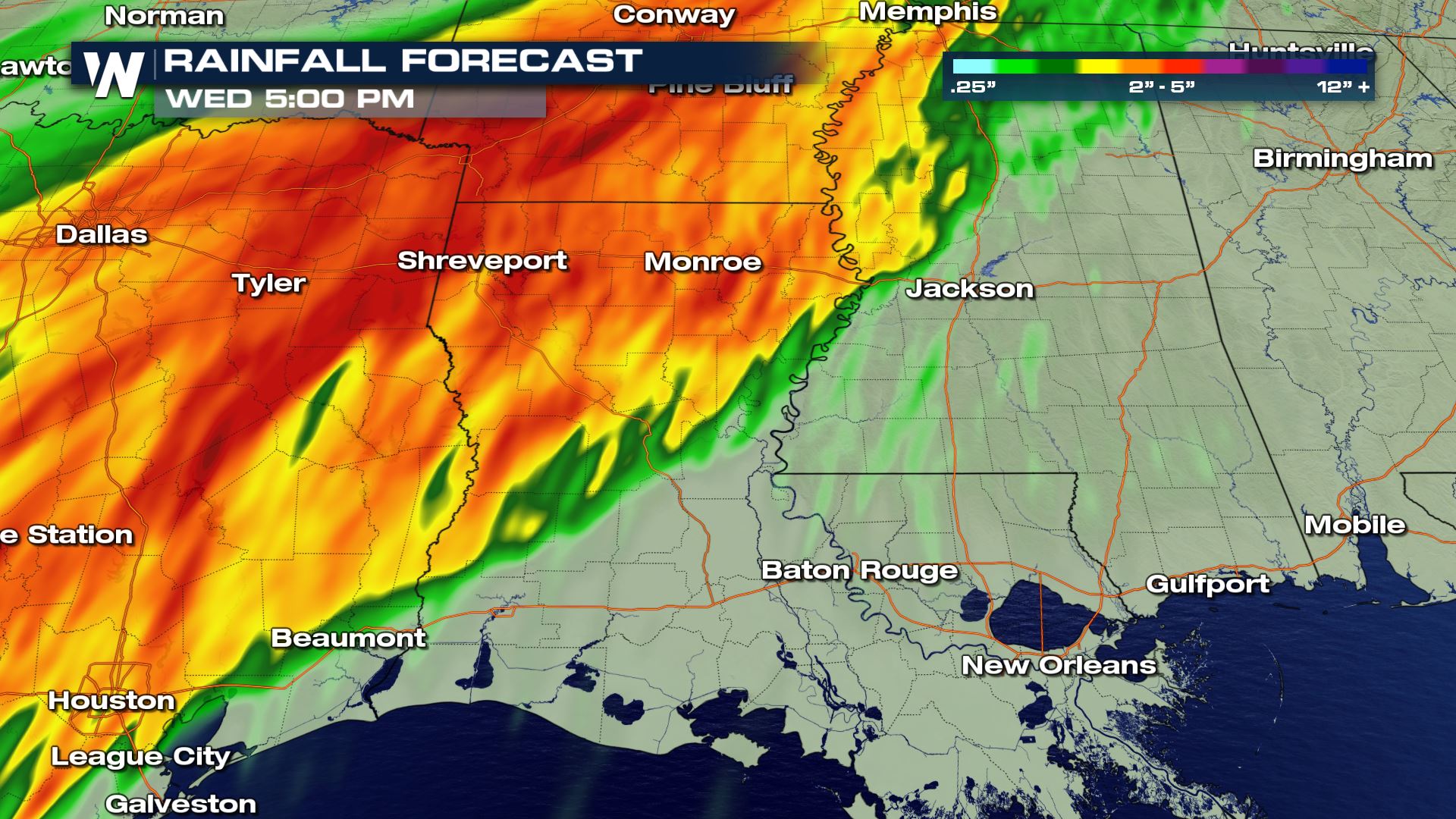 Here is the latest rainfall forecast over the region.  Rainfall totals could range from 3 to 5 inches through Wednesday afternoon.  Be on alert for flood advisories and flash flood warnings with today's rain event.
Meteorologist Patrick Crawford