Severe Outlook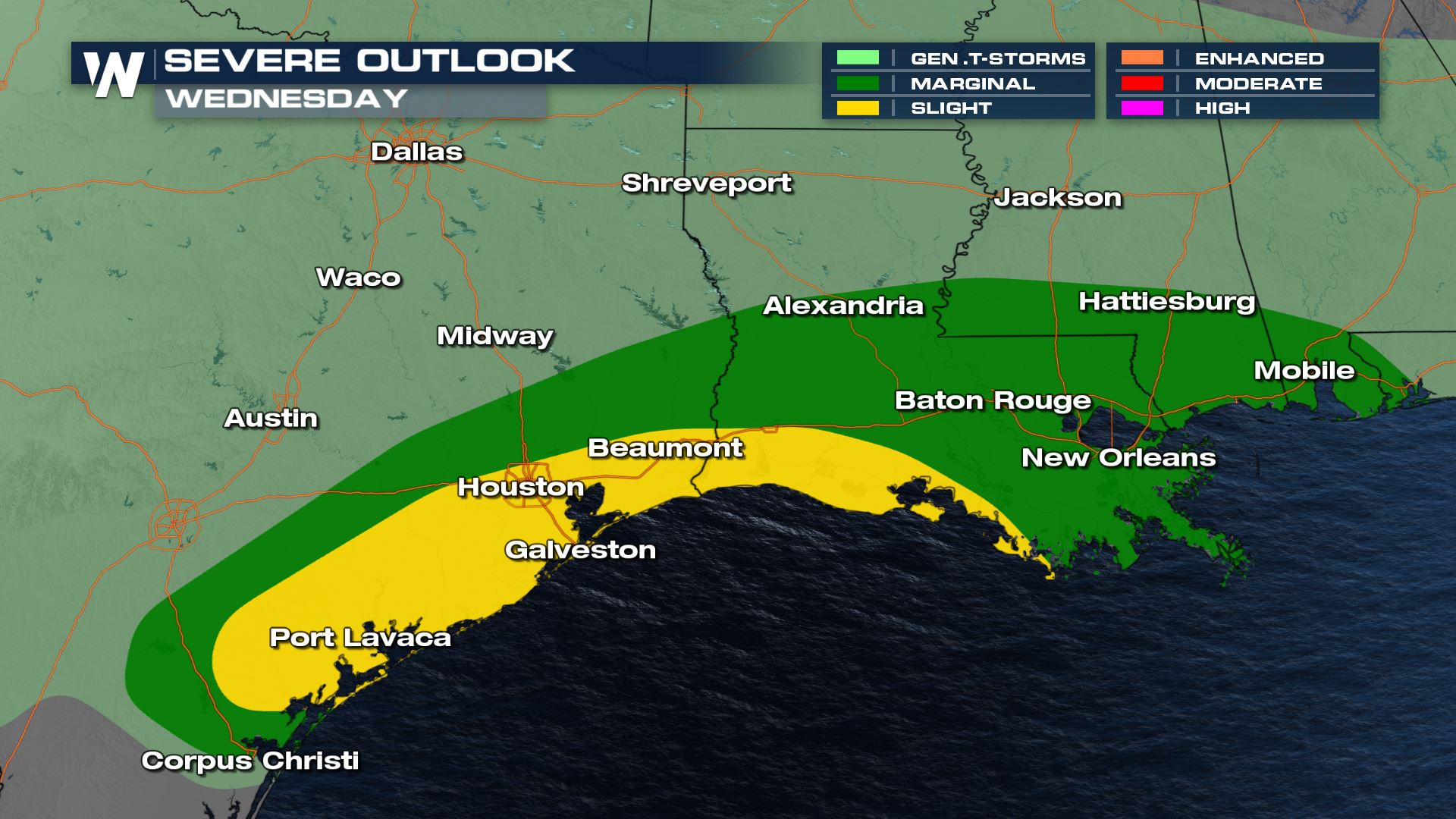 Severe storms will be possible at times throughout the day Wednesday along the Gulf Coast. A stalled front boundary will promote storm development while several mid-level disturbances spin through the region Wednesday morning through Thursday morning. This could lead to several rounds of strong and damaging storms.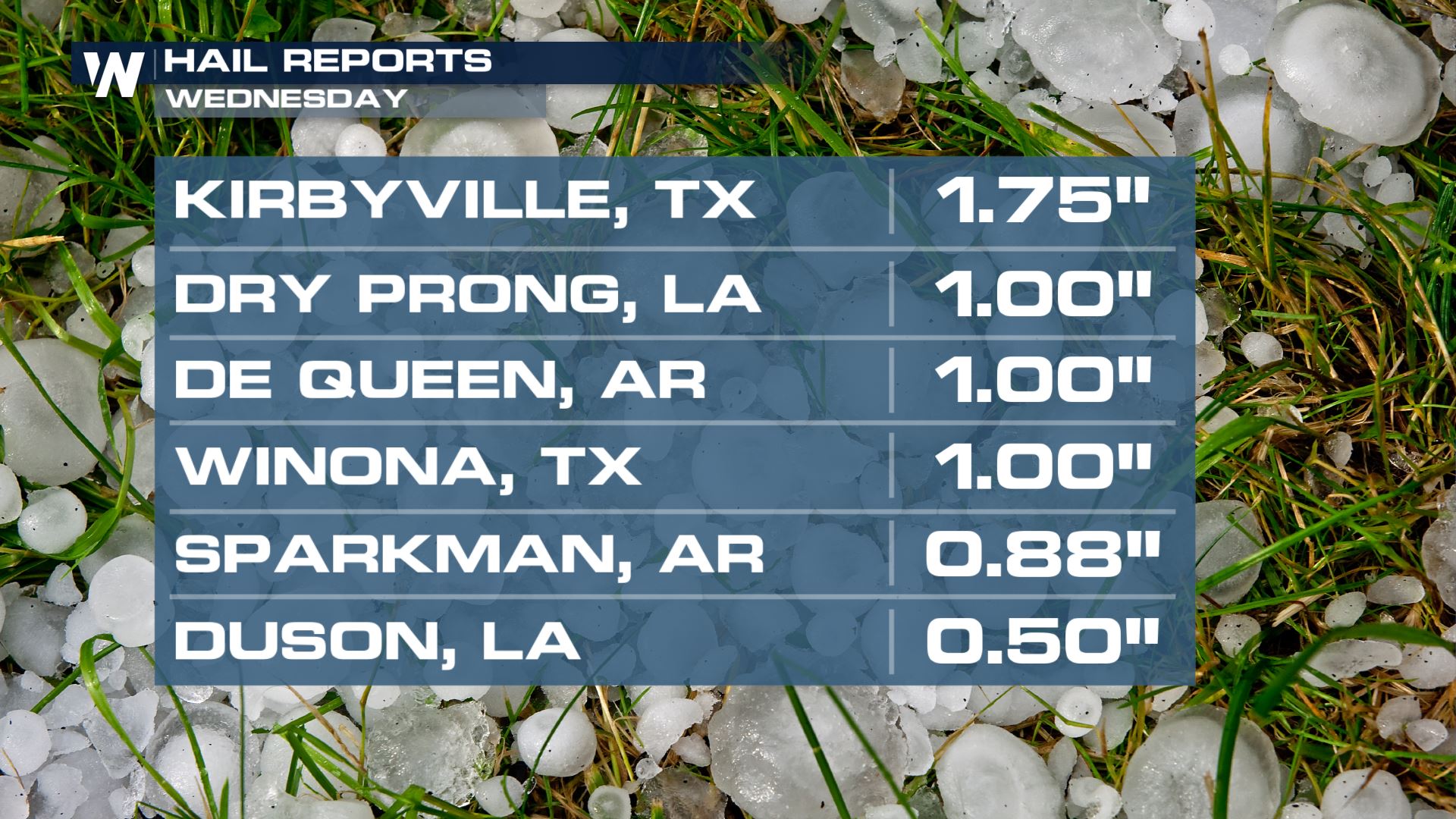 Large hail, some over the size of a ping-pong ball, fell early Wednesday morning in Texas, with hail up to quarter size in Louisiana.
Severe Risks through Thursday morning
The threat for tornadoes is on the lower end, but an isolated tornado or two will be possible from Galveston Bay in Texas through Vermillion Bay in Louisiana. This includes a section of the I-10 corridor.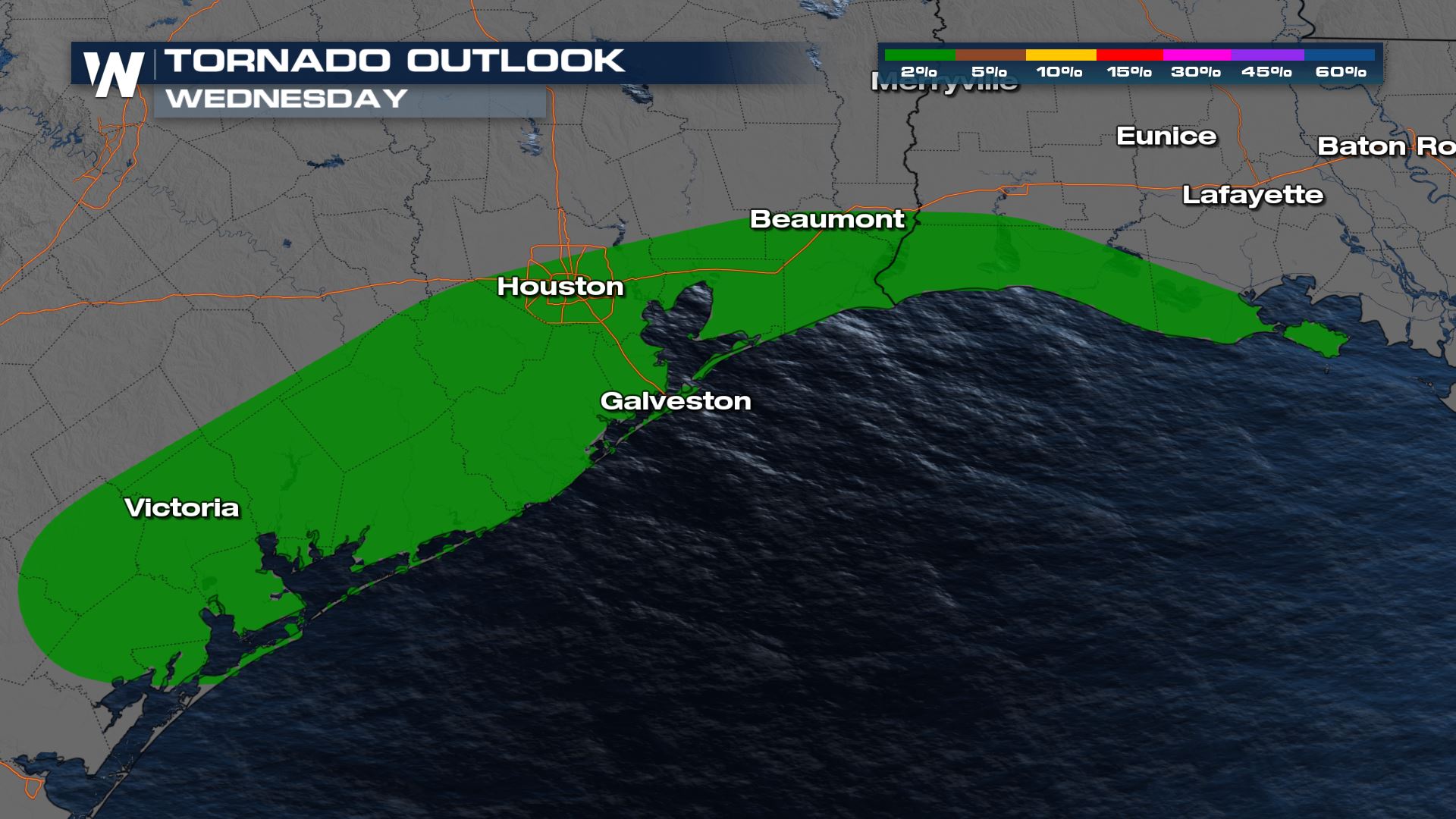 Hail is the primary concern for storms that form both in the morning and afternoon across Texas and the Red River Valley. The hail risk is expected to be highest in the slight risk region near the Sabine River.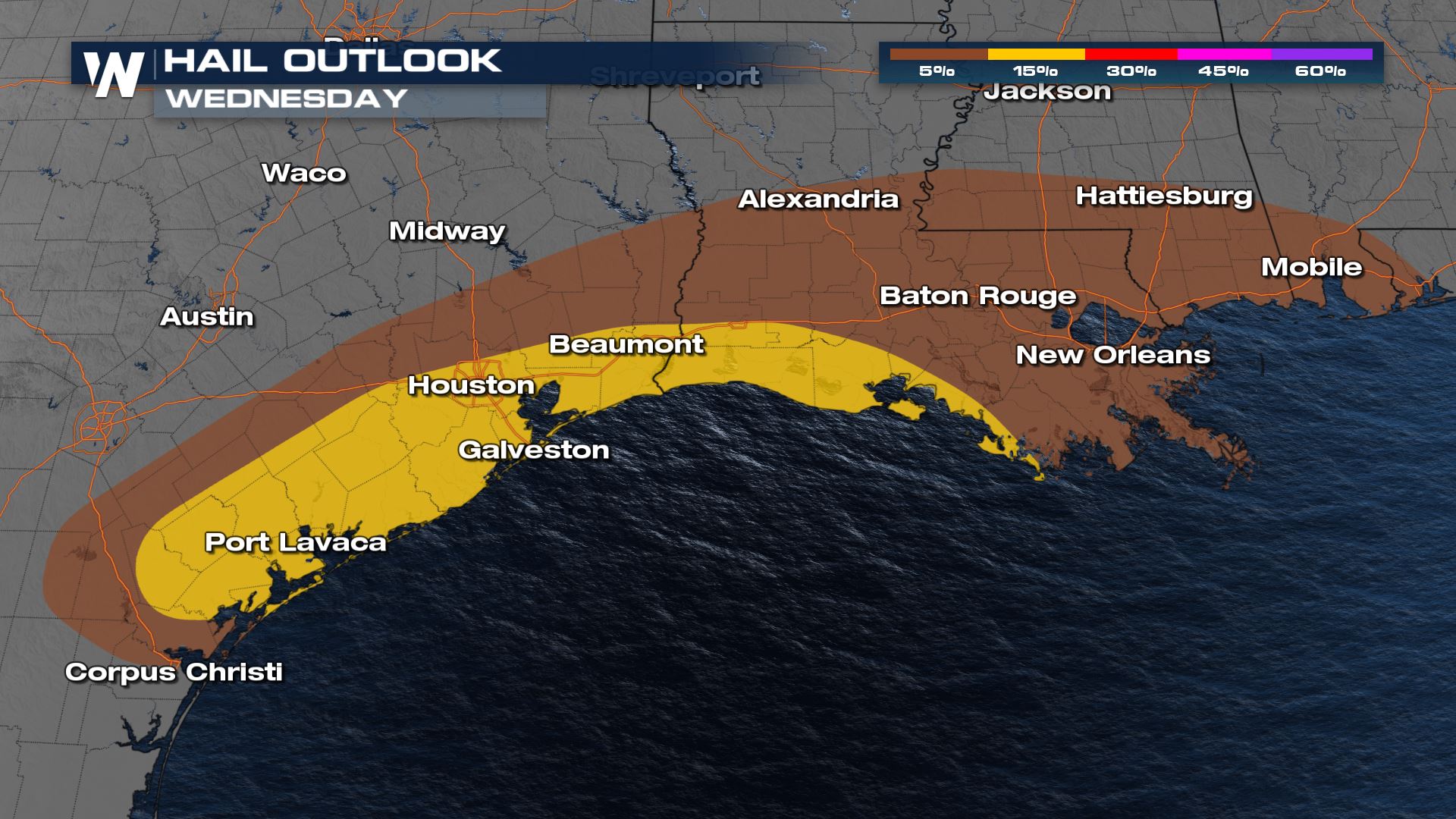 Damaging wind gusts will also be a heightened concern in the slight risk region along the Sabine River. Down trees and powerlines are possible, but if you live in the region you may consider securing any lose objects such as patio furniture.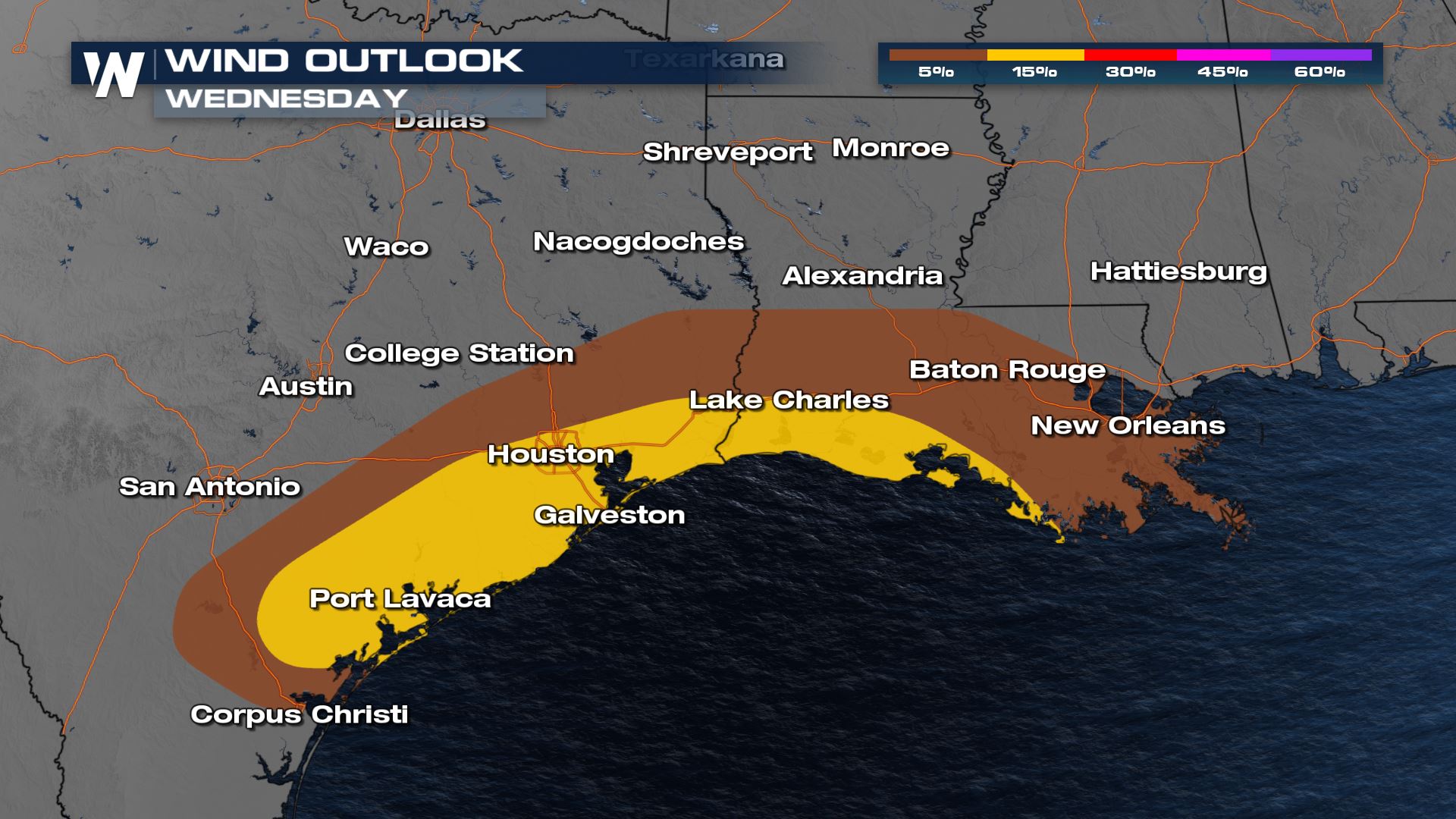 Forecast
The first round of storms brought large hail and damaging wind gusts to Texas and Louisiana.  Another round from storms over TX/OK will move in through the morning hours Wednesday with an elevated risk for large hail. As these storms move east through the morning the threat for damaging winds will likely increase, but large hail will still be possible along with an isolated tornado.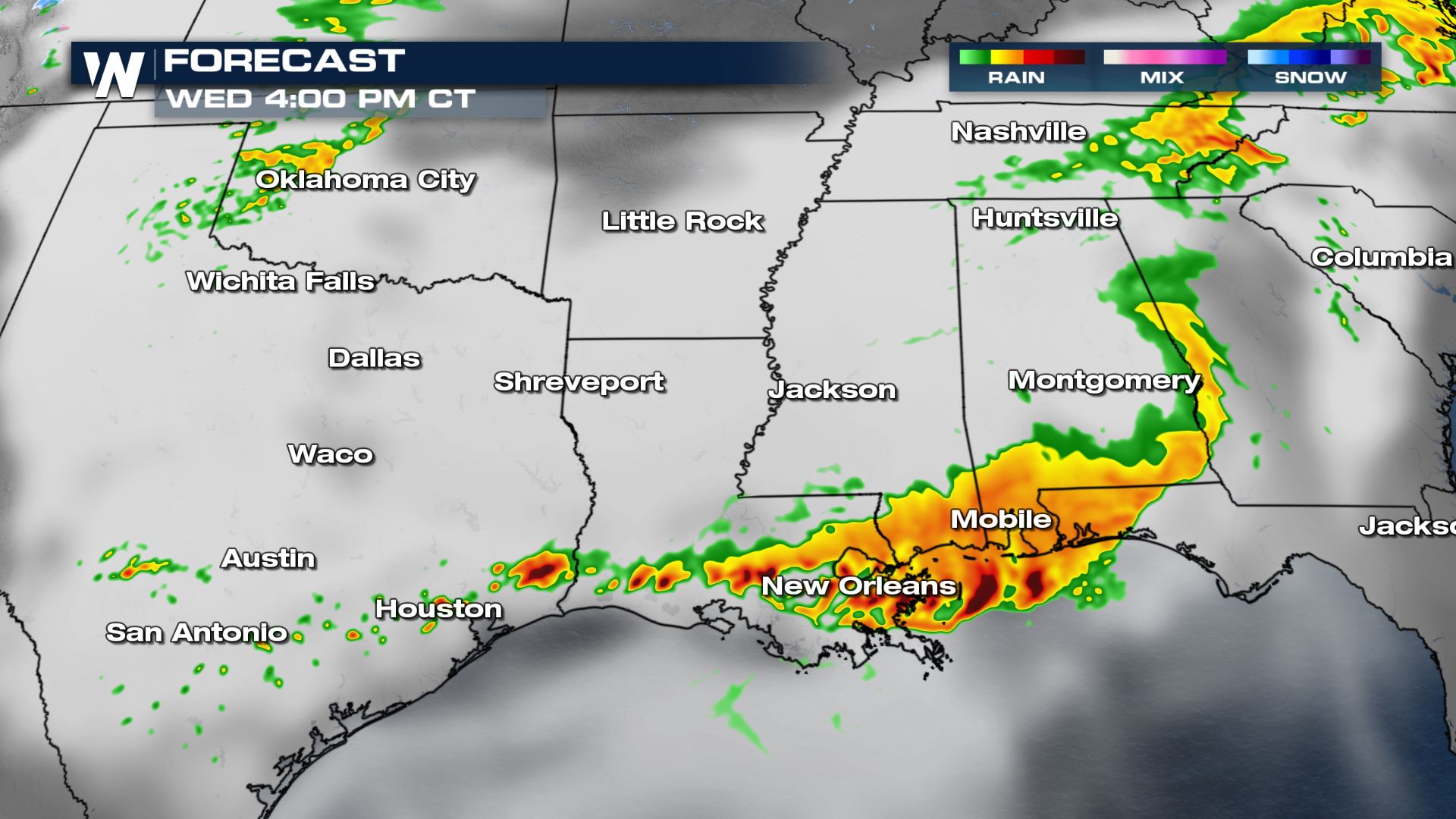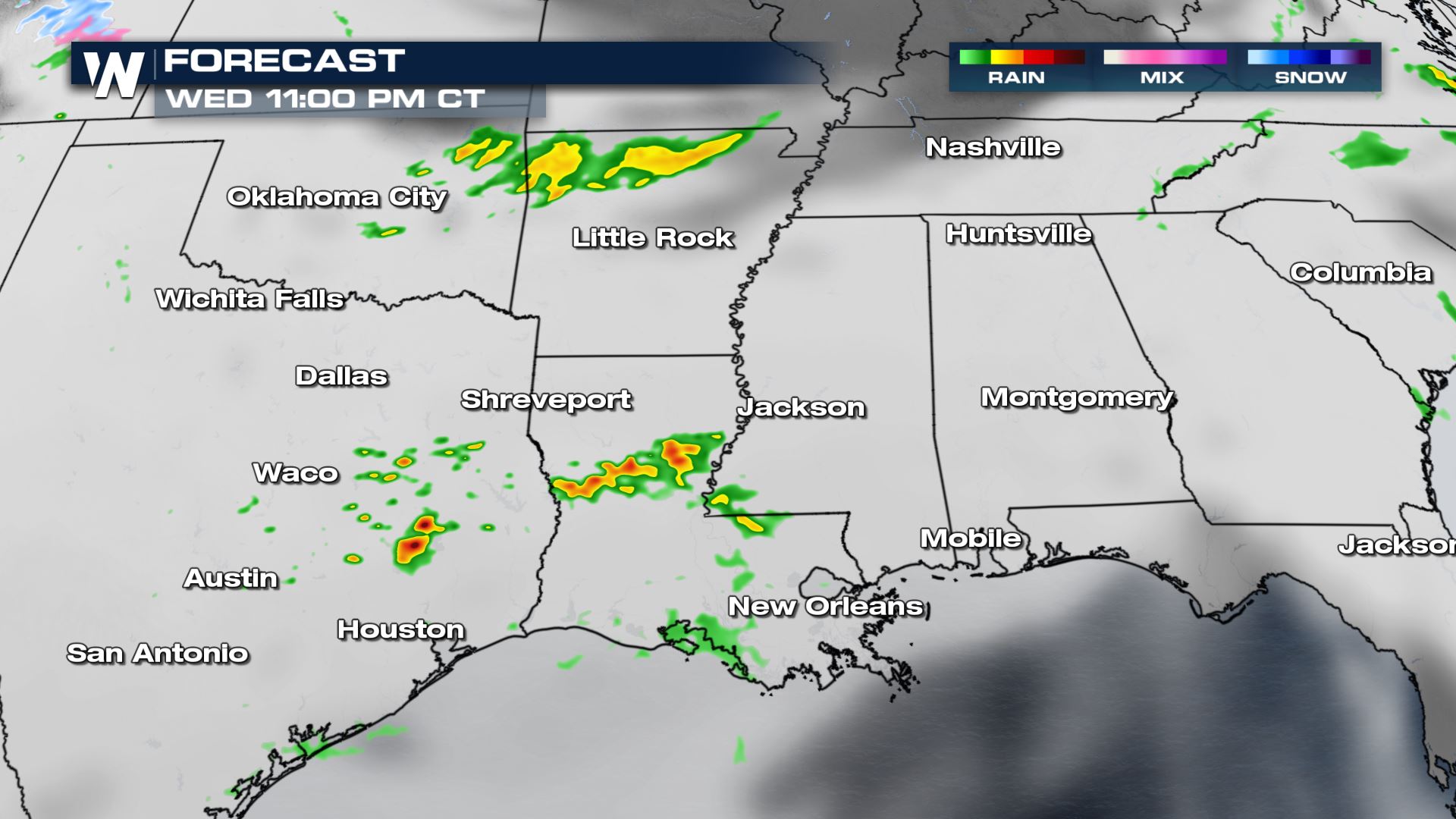 The second round of severe storms is expected to form as a small area of rotation (weak mid-level low) moves through the region late in the evening through early Thursday. This threat appears to be more limited in the area threatened, but will still pose a threat for large hail.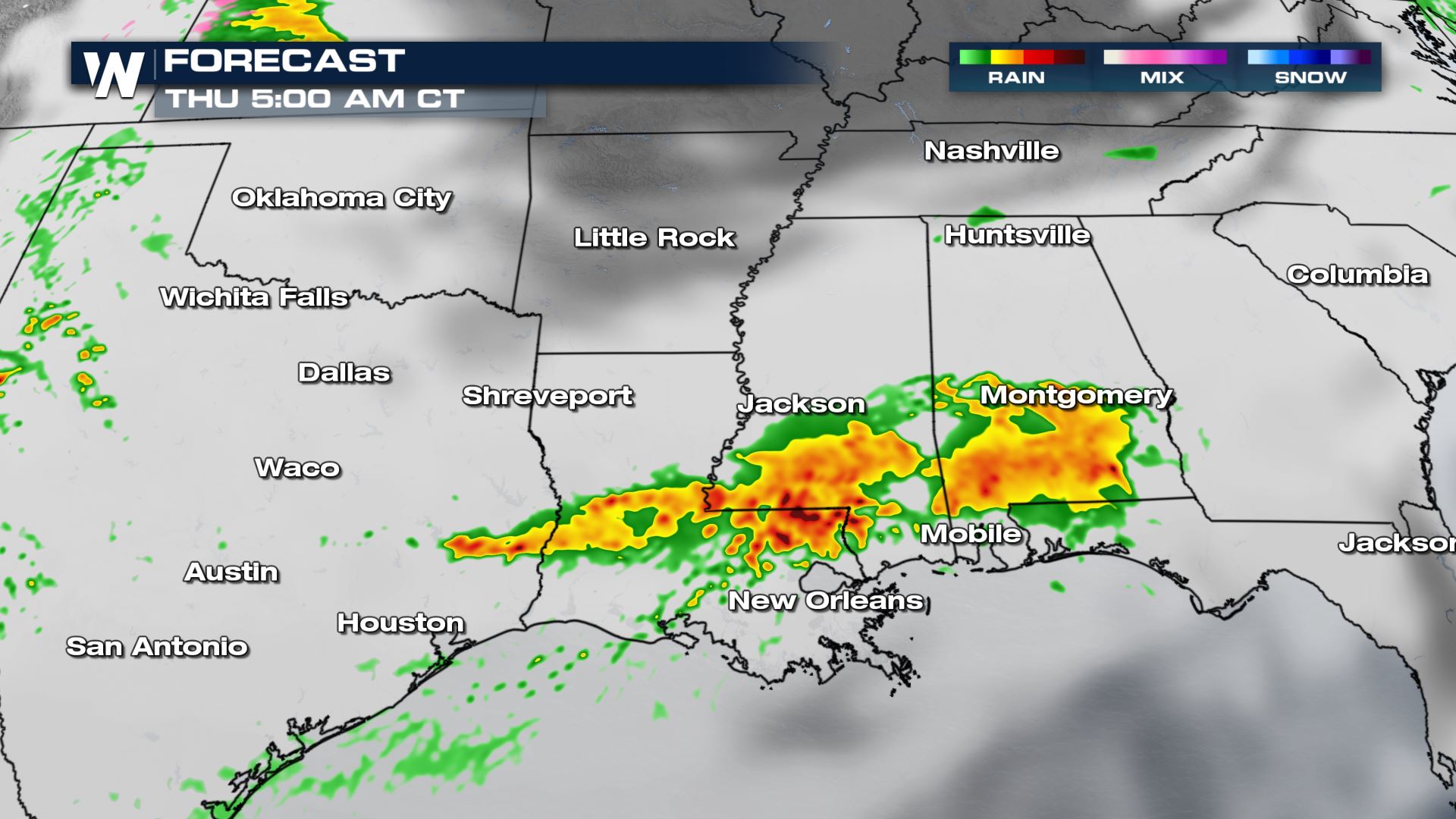 WeatherNation will keep you updated with the latest warnings and forecast through our livestream and broadcast.