Severe storms rolled through the Great Lakes and Northeast on Tuesday and Wednesday and generated numerous wind and hail reports.  Another round of storms will move through Thursday afternoon and evening with gusty winds and a few tornadoes possible.

The severe risk today covers areas from the Lower Great Lakes through the Northeast. Most of the area is under a Marginal Risk (Level 1 out of 5) for mainly damaging wind gusts. Further south near the DelMarVa peninsula, a Slight Risk (Level 2 out of 5) exists for the elevated spin-up risk from Elsa. There could also be a few damaging wind gusts in the heavier bands. The second Slight Risk includes southern Indiana, Ohio and Kentucky for increased chances for gusty winds this afternoon. The most recent Slight Risk now includes parts of Pennsylvania, New Jersey, New York, and Connecticut for potential damaging winds and an increased risk for tornadoes.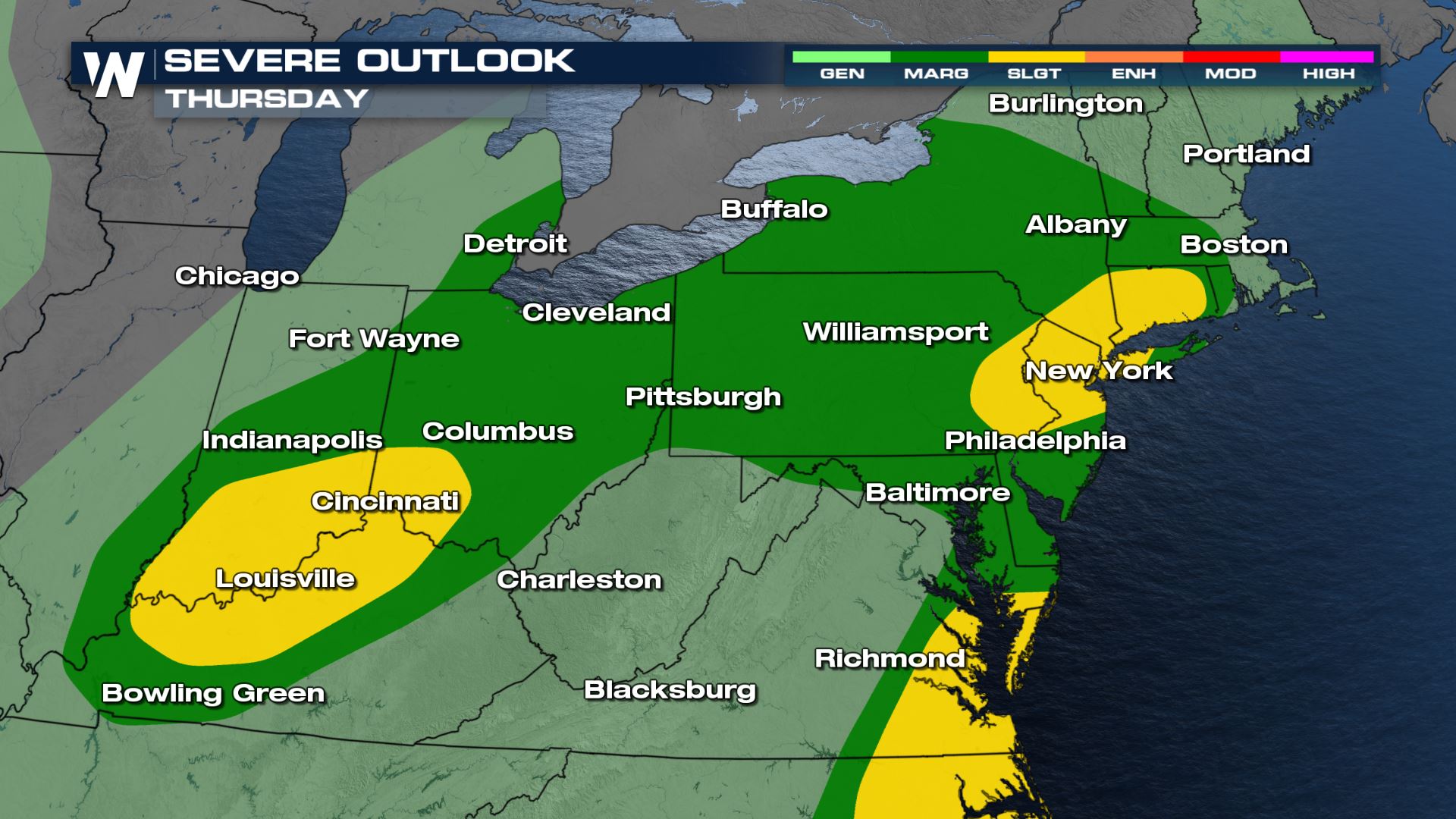 The greatest risk for tornadoes includes the northern suburbs of New York City and Hartford. This is as the trough of low pressure slides through the Northeast. The second area of greatest concern for tornadoes exists with Elsa as it slides up the East Coast.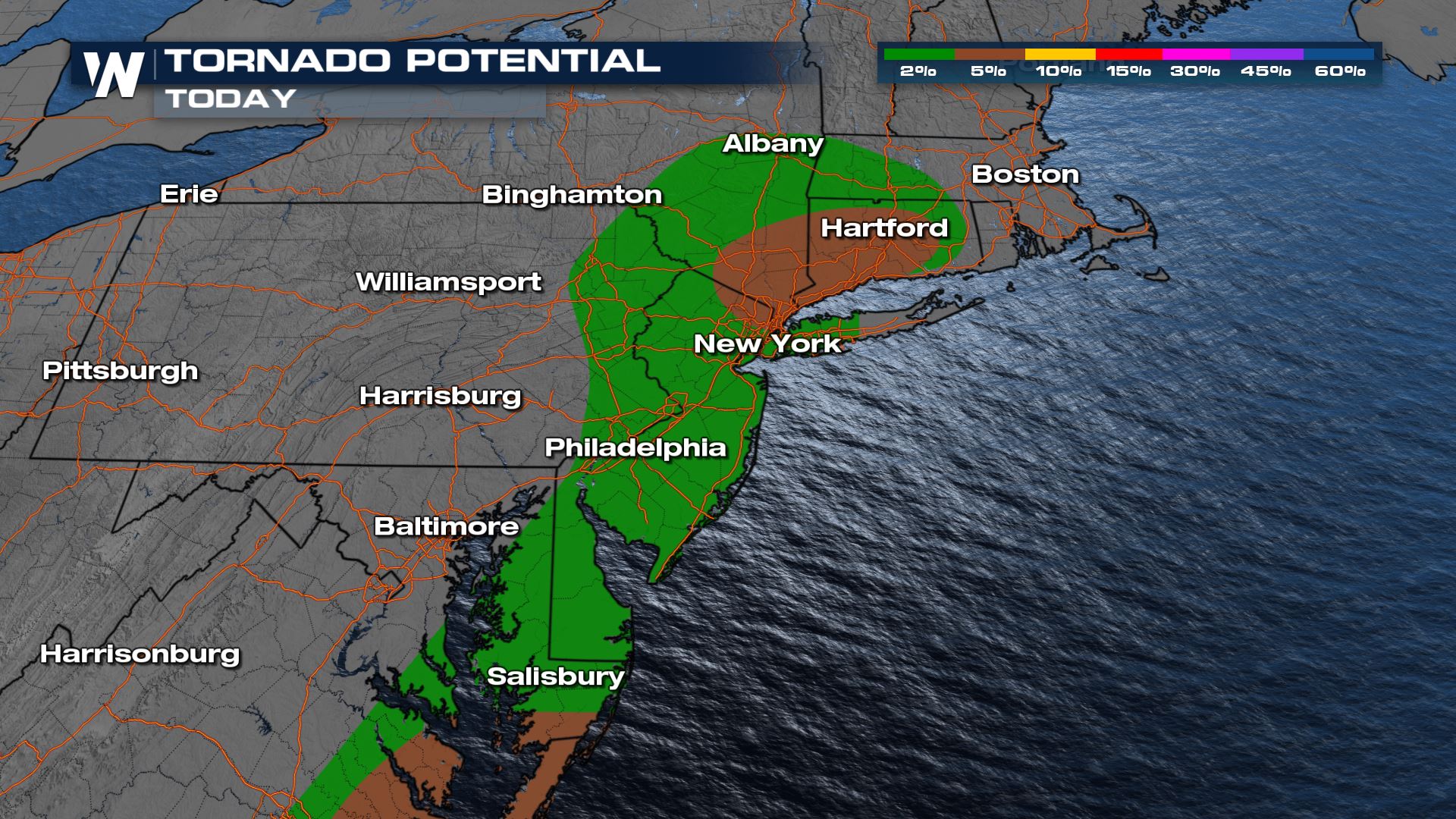 Forecast
The strongest storms will continue into the evening hours as the develop and slide east. Gusty winds are most likely along the cold front in Indiana and Ohio, while the chance for gusty winds and a few tornadoes is more likely towards the Tri-State area and potentially along the warm front.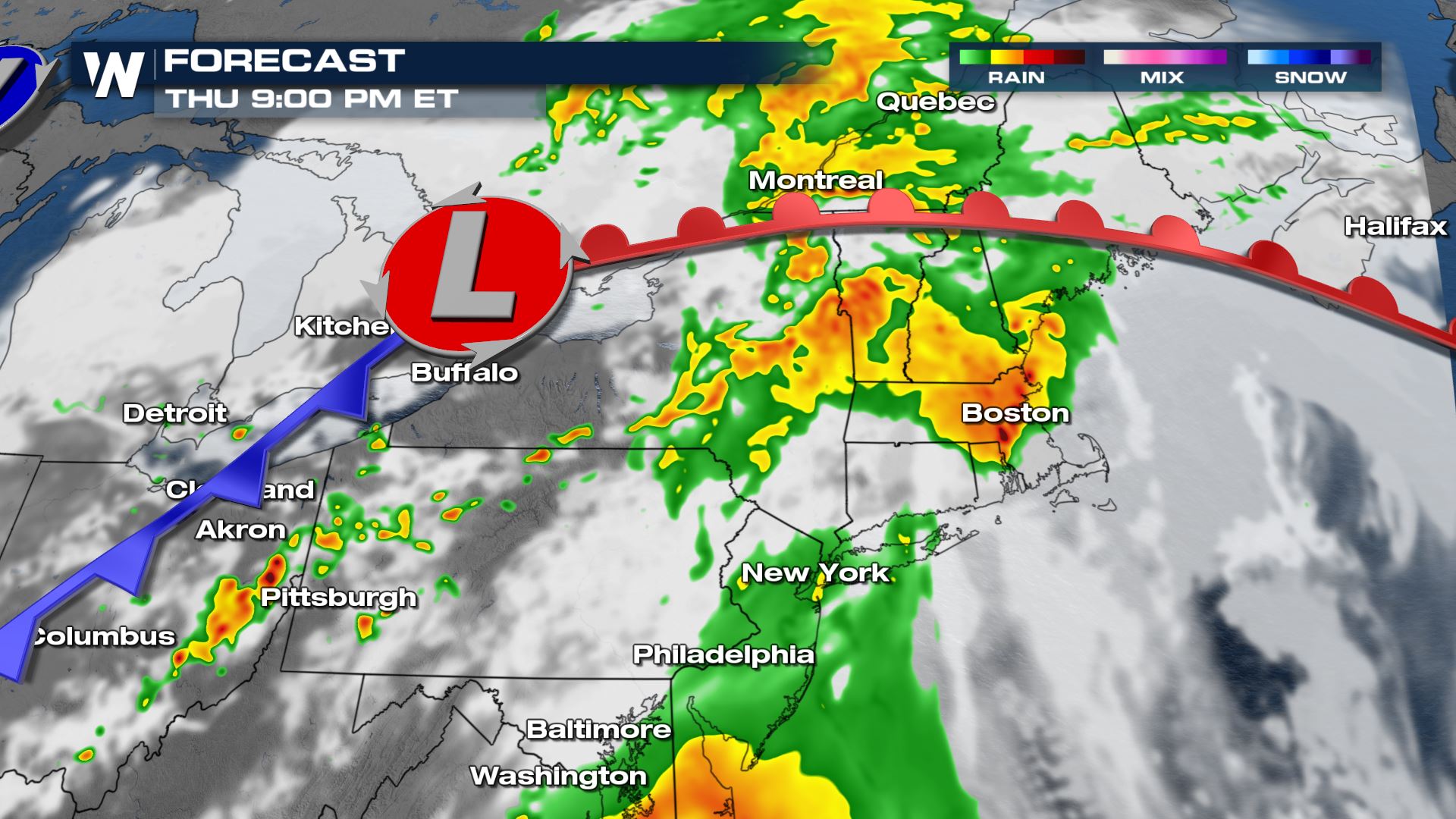 Overnight the threat will shift from severe storms to heavy rain, with flooding possible in urban areas as rain rates increase.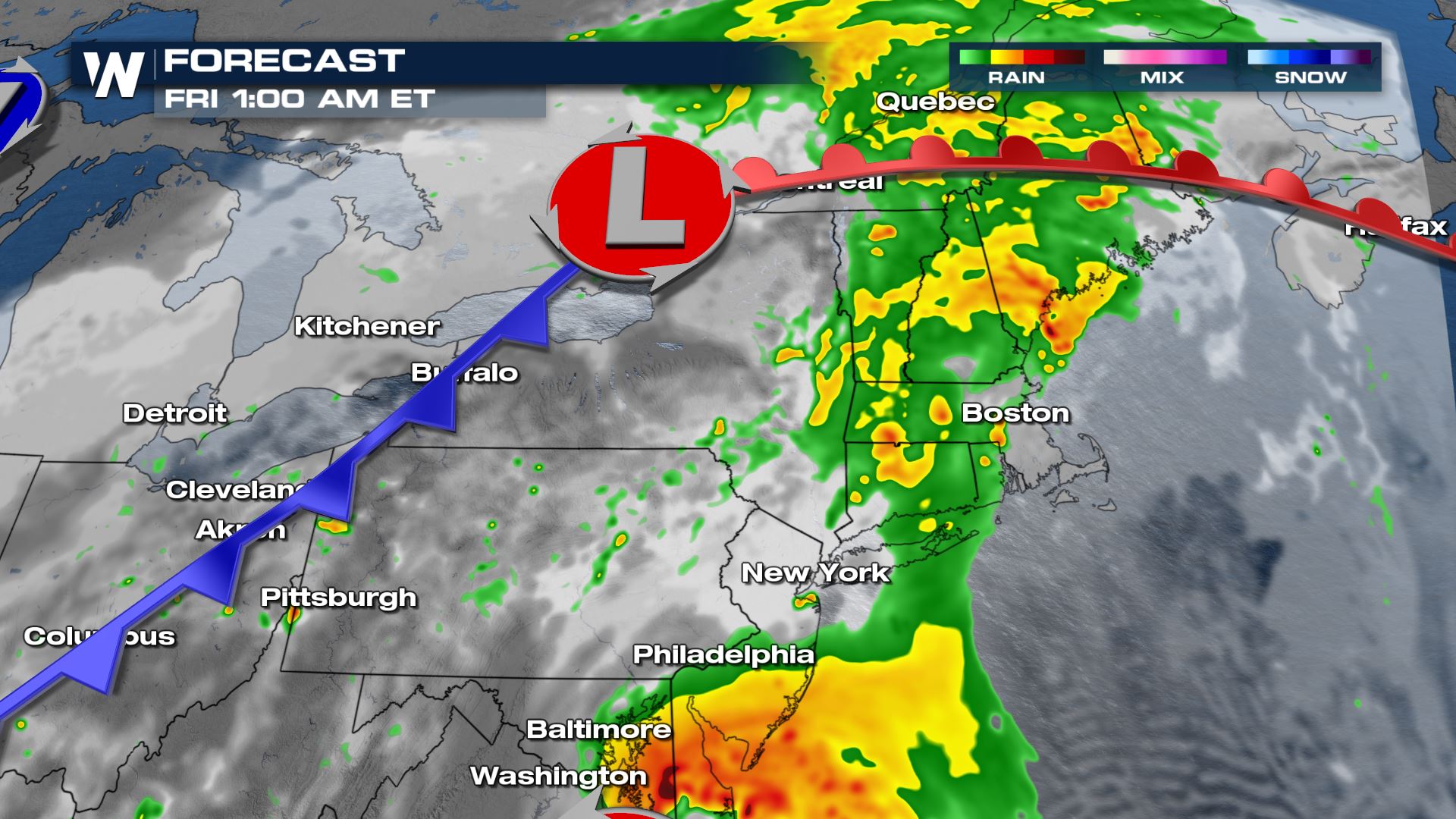 The heavy rain and severe weather threat continues Friday as Elsa moves up the coast. More updates are on the way on WeatherNation... especially during the East Regional Forecast that plays at :10 past the hour, every hour.