https://twitter.com/WeatherNation/status/1127302946440400896 Strong storms have been firing along a front, yet again, draped from the mid-Atlantic states to Texas. The severe weather threat will continue through the weekend. A severe thunderstorm rocked the Charlotte, North Carolina area with a tornado warning in the early afternoon. Multiple reports of trees and powerlines down came into the National Weather Service. https://twitter.com/WeatherNation/status/1127296942302609408 Just ahead of the frontal boundary, a line of thunderstorms will push across the south. A few isolated tornadoes, gusty winds, damaging hail and flooding will all be possible. A broad area of instability will prime the atmosphere from the Texas Gulf Coast to the Carolinas.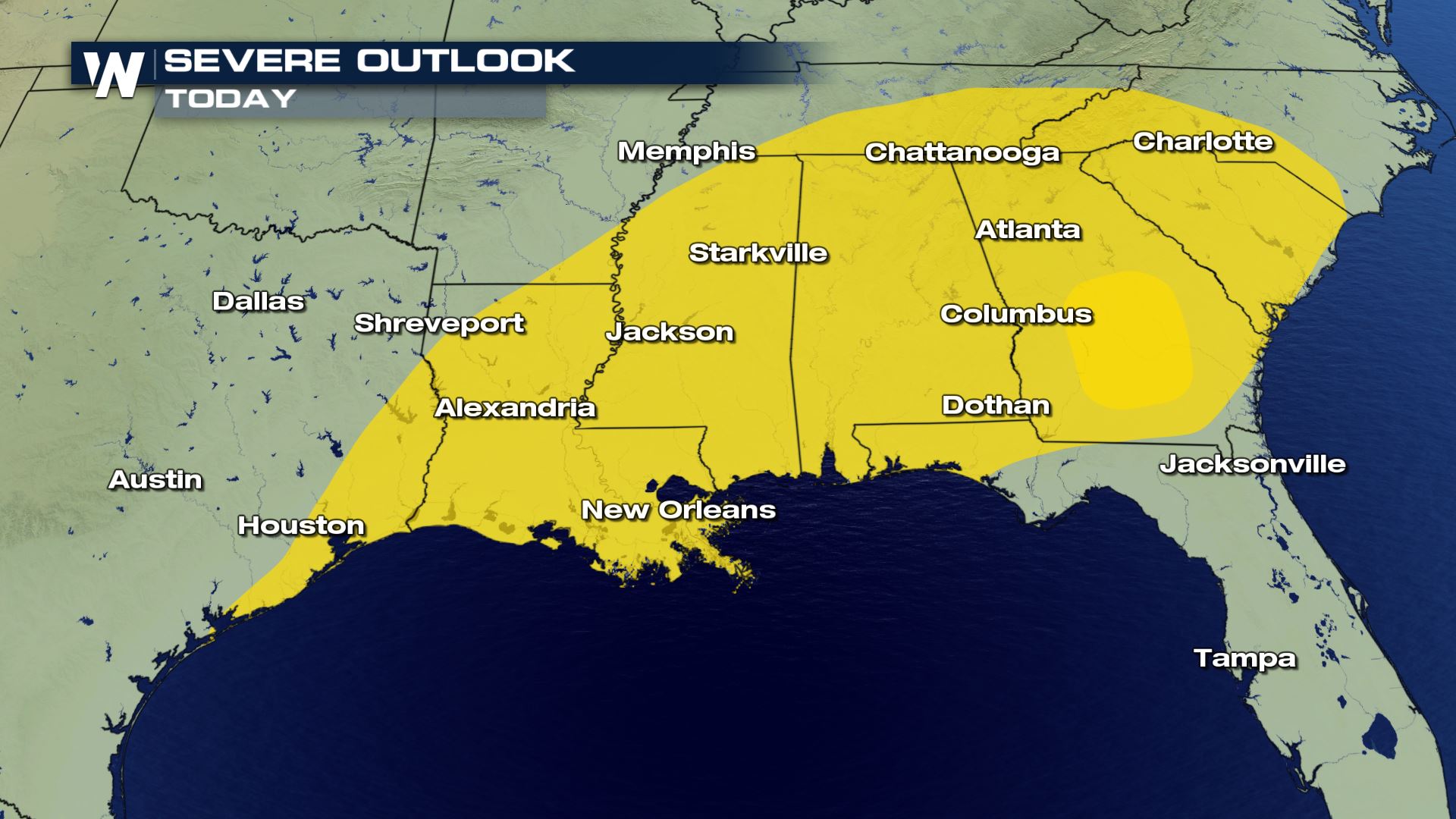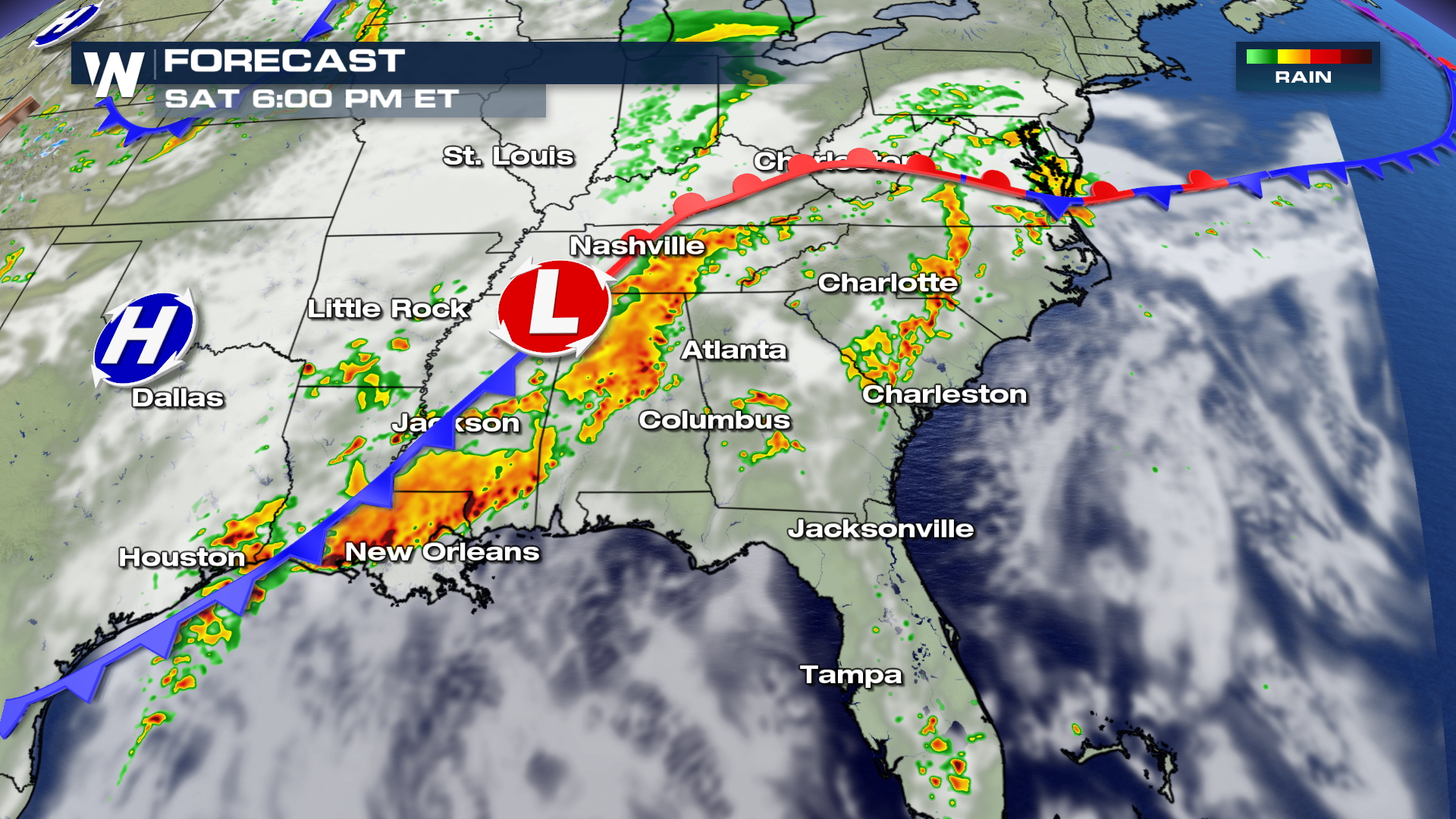 As the storm system moves to the Eastern Seaboard, so will the threat for severe weather. The largest threats will likely be damaging hail and gusty winds, but the chance for an isolated tornado can't be ruled out.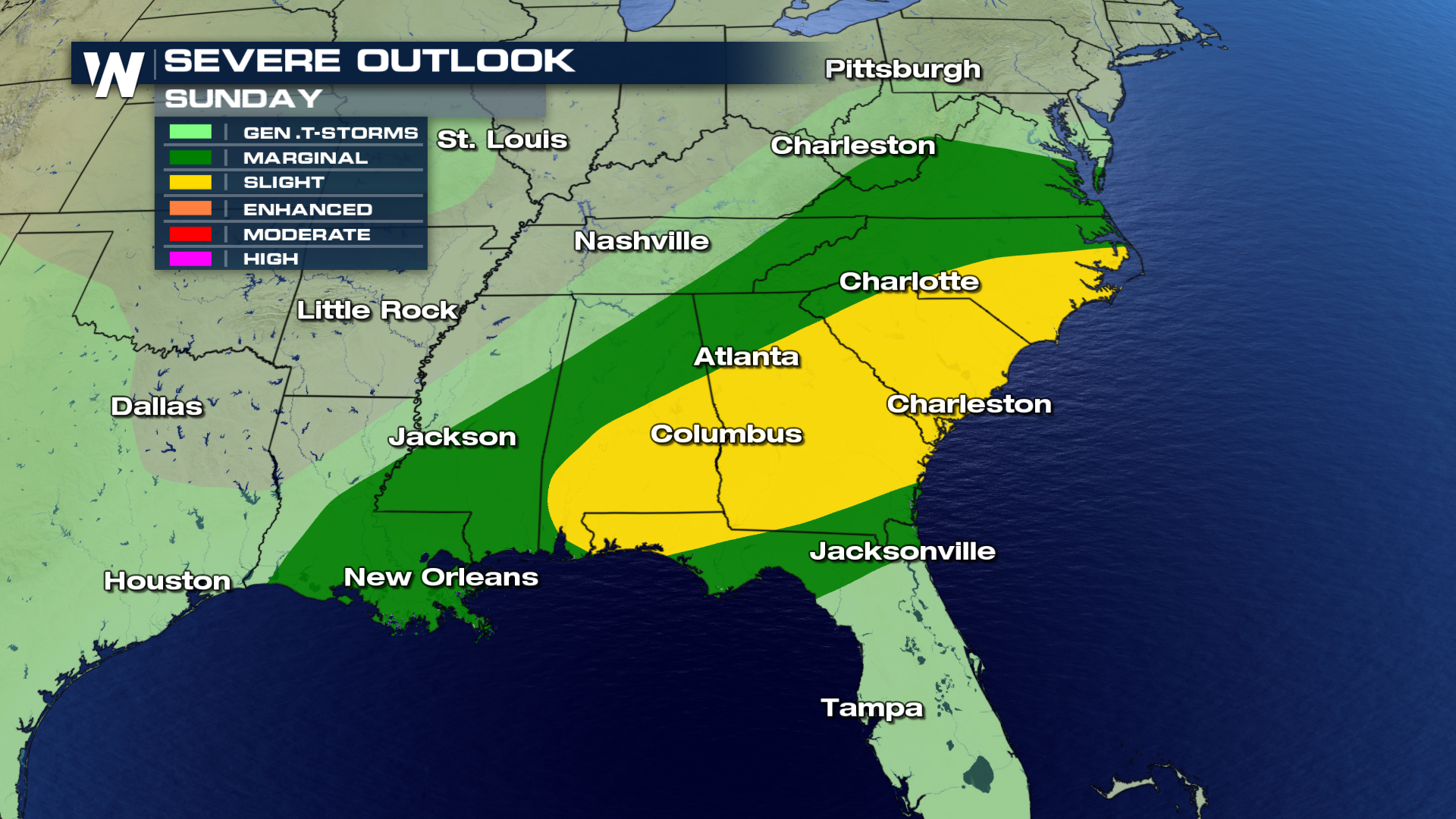 A trough of low pressure will dig southeast from the Great Lakes, enhancing jet stream flow. This will also enhance shear (or change in winds with height) and increase the likelihood of severe weather. The surface cold front and low pressure center will move through the southeast, providing a source of lift for storm development.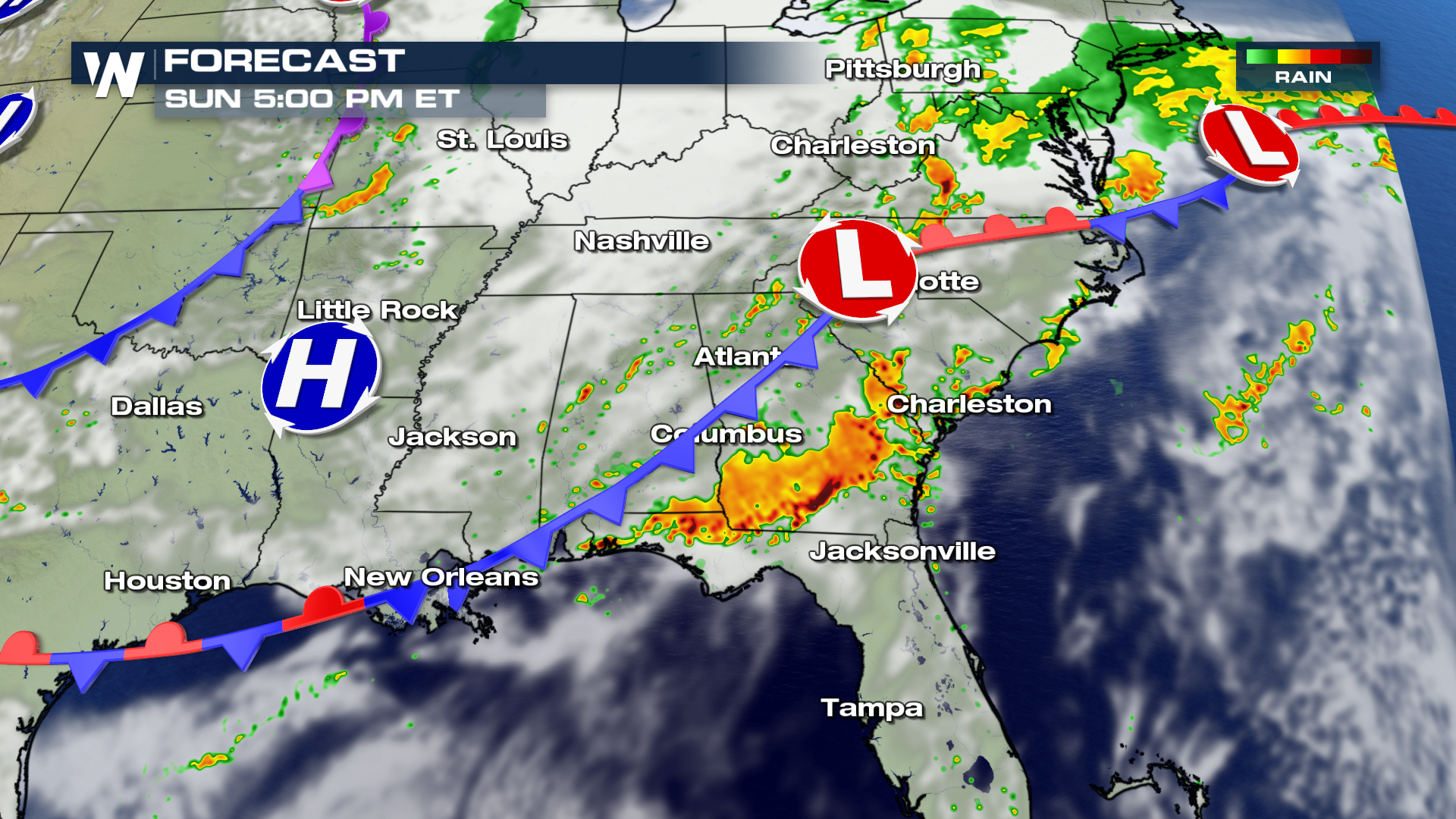 Additional rainfall amounts will pile up through Monday, with local areas receiving up to 5" by Monday afternoon.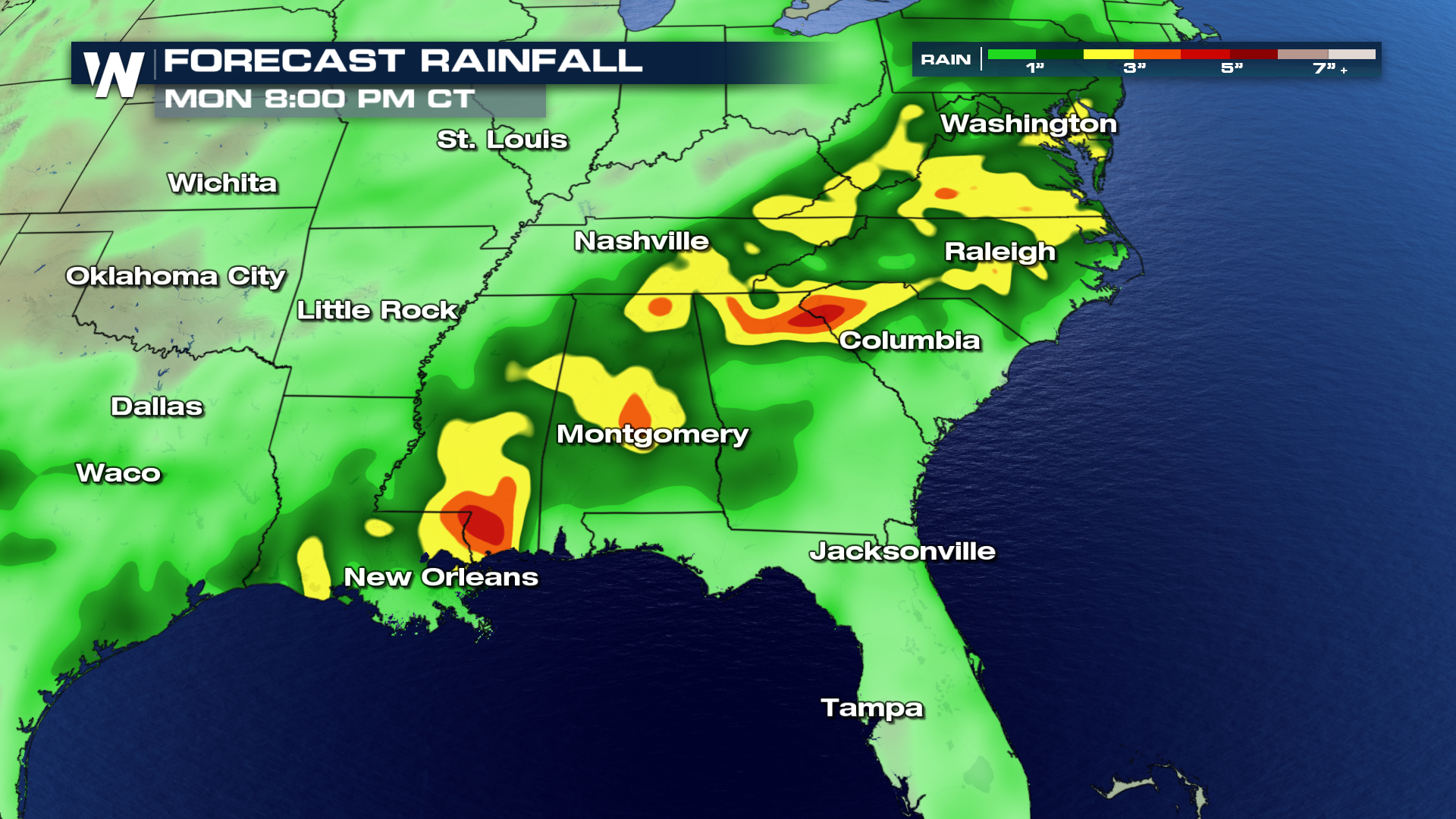 For WeatherNation, I'm
Meteorologist Greg Rule