A more active weather pattern this week will result in the likelihood of severe weather over the next several days. A slight risk of severe weather stretches through the Plains from North Dakota to Texas for today. The risk for tornadoes is low, but large hail greater than an inch in diameter and wind gusts higher than 60 mph are bigger threats.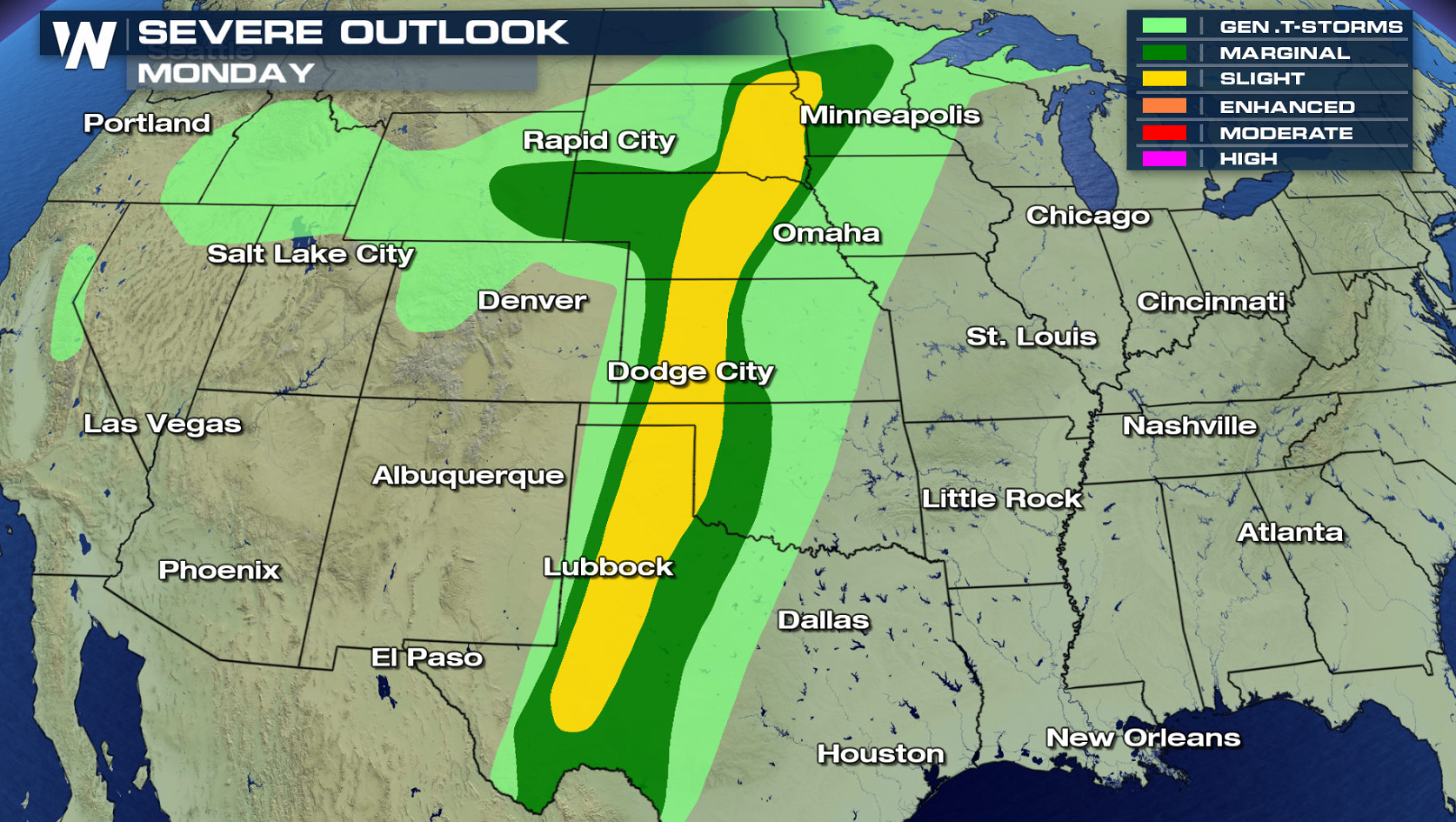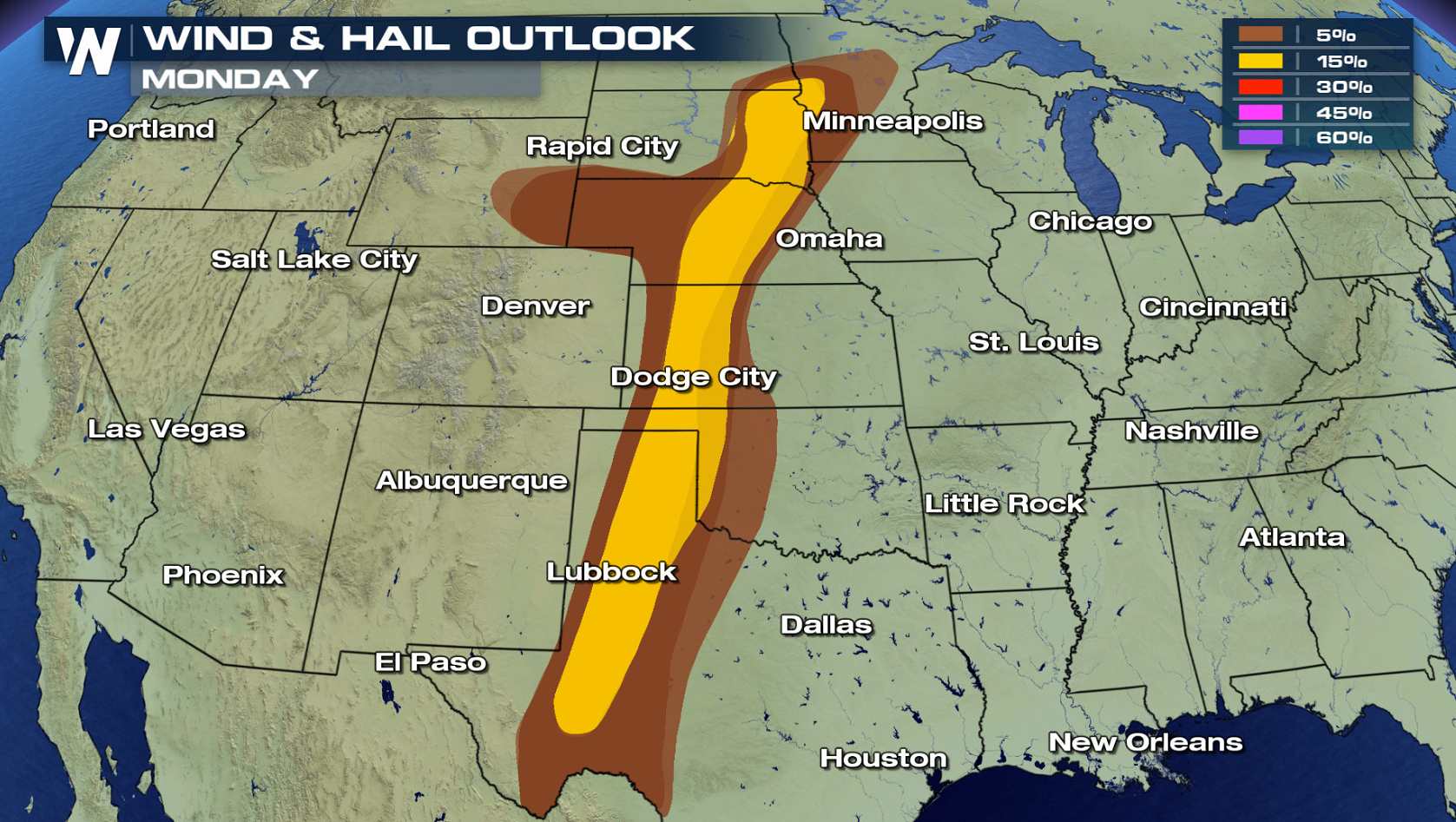 A strengthening low pressure center will slowly move across the Upper Midwest, with a cold front and dry line draped to the south. Storms will become more numerous in the late afternoon.  With digging energy aloft and increasing humidity, scattered severe thunderstorms will be developing throughout the evening, diminishing overnight.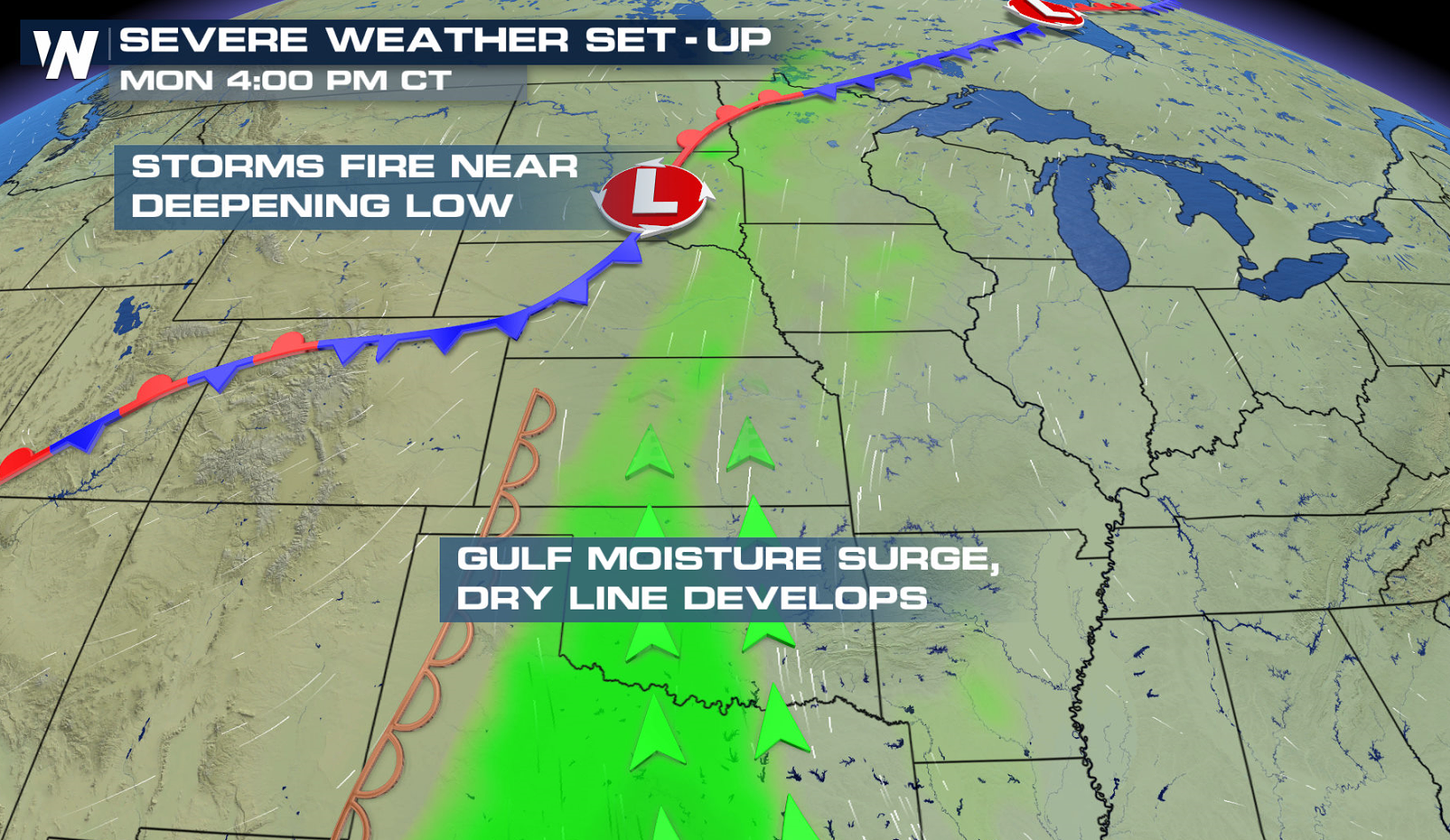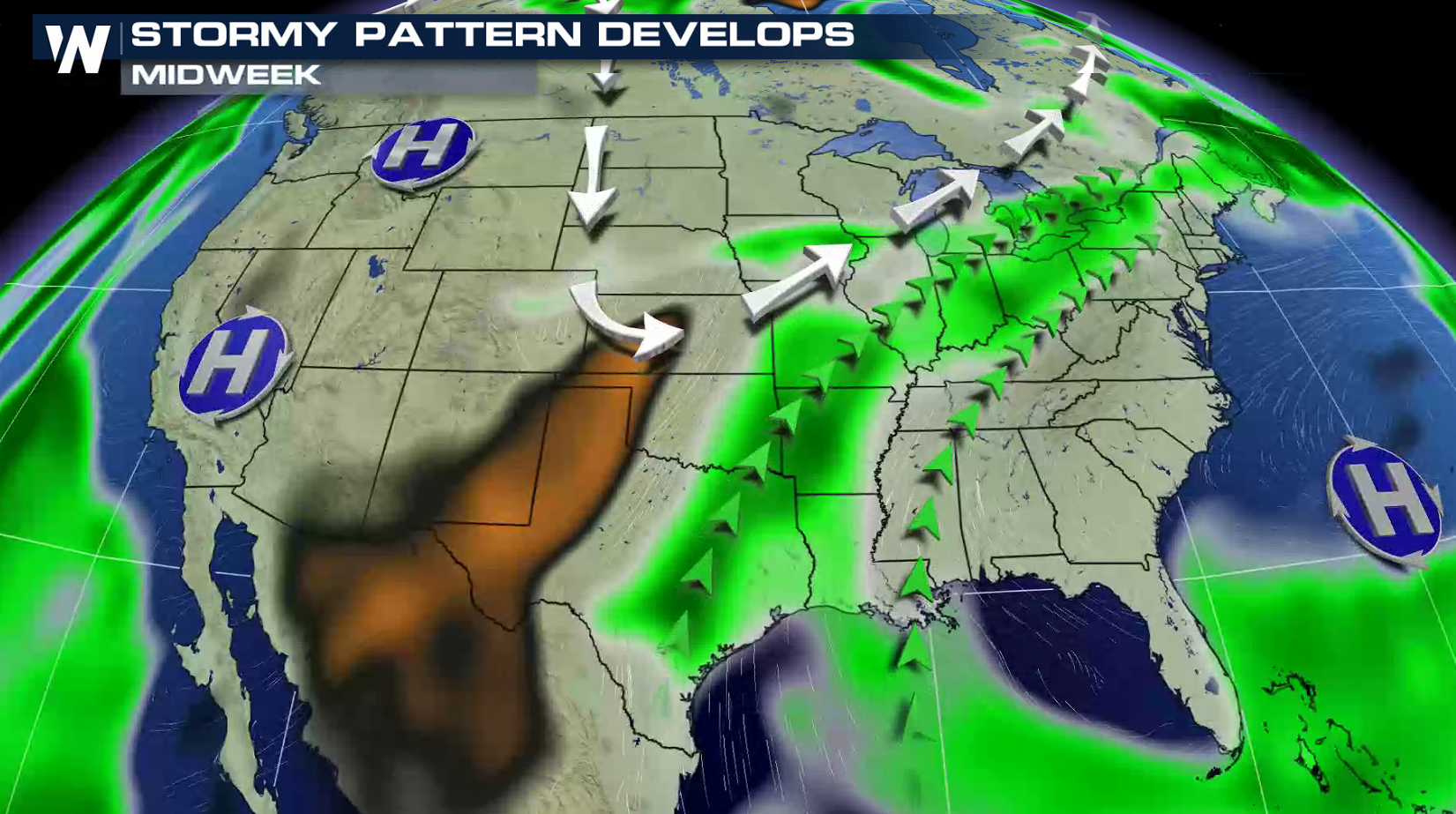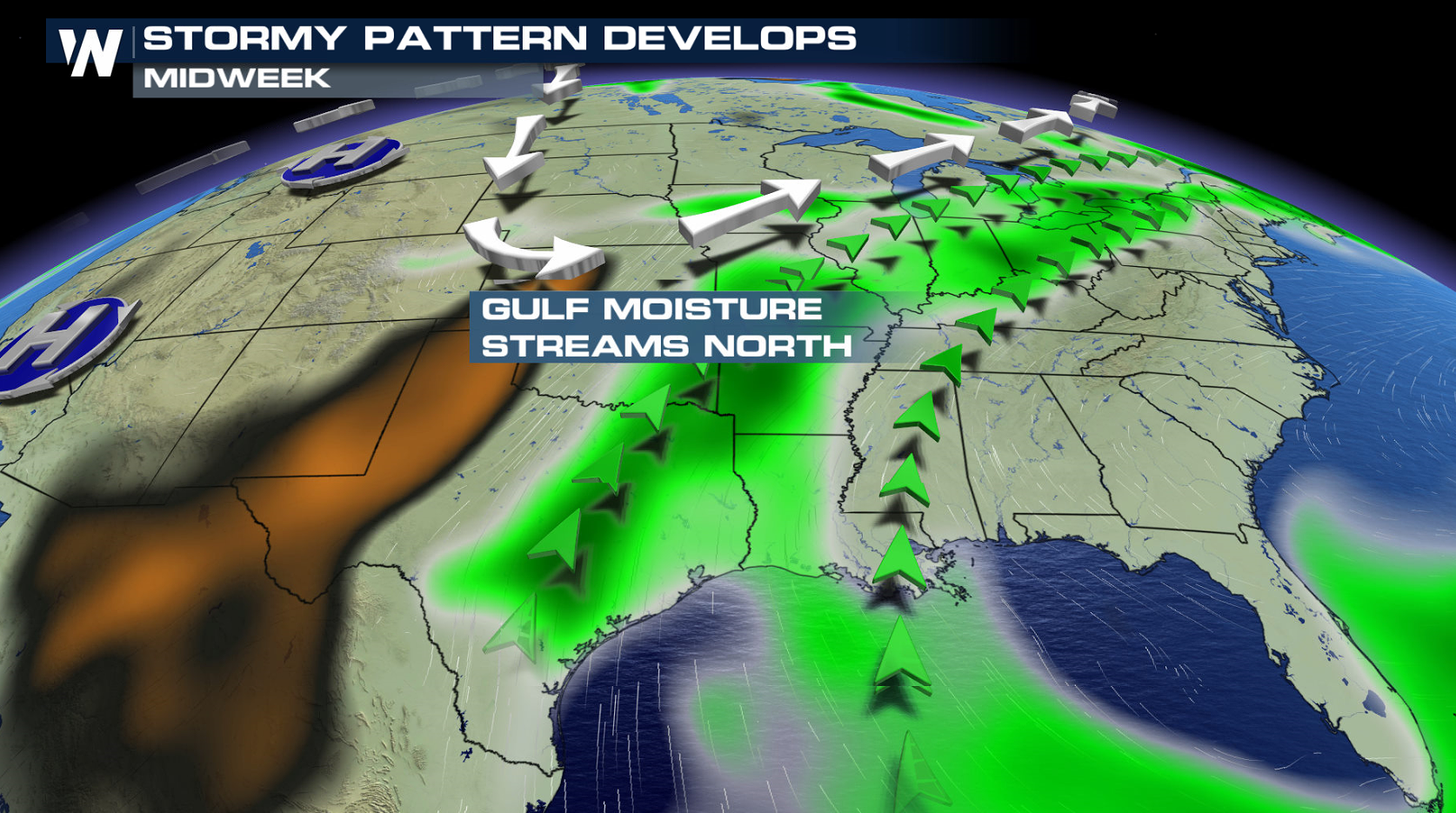 On Tuesday, severe weather chances extend from the Great Lakes to the southern Plains. There is an enhanced risk for severe thunderstorms from Kansas to Iowa. Dew points will continue to climb ahead of a cold front, along with warmer temperatures. This will lead to greater instability and a more organized severe weather threat with supercells. A couple of tornadoes may also occur, particularly near the cold front/dry line intersection and near the low pressure center.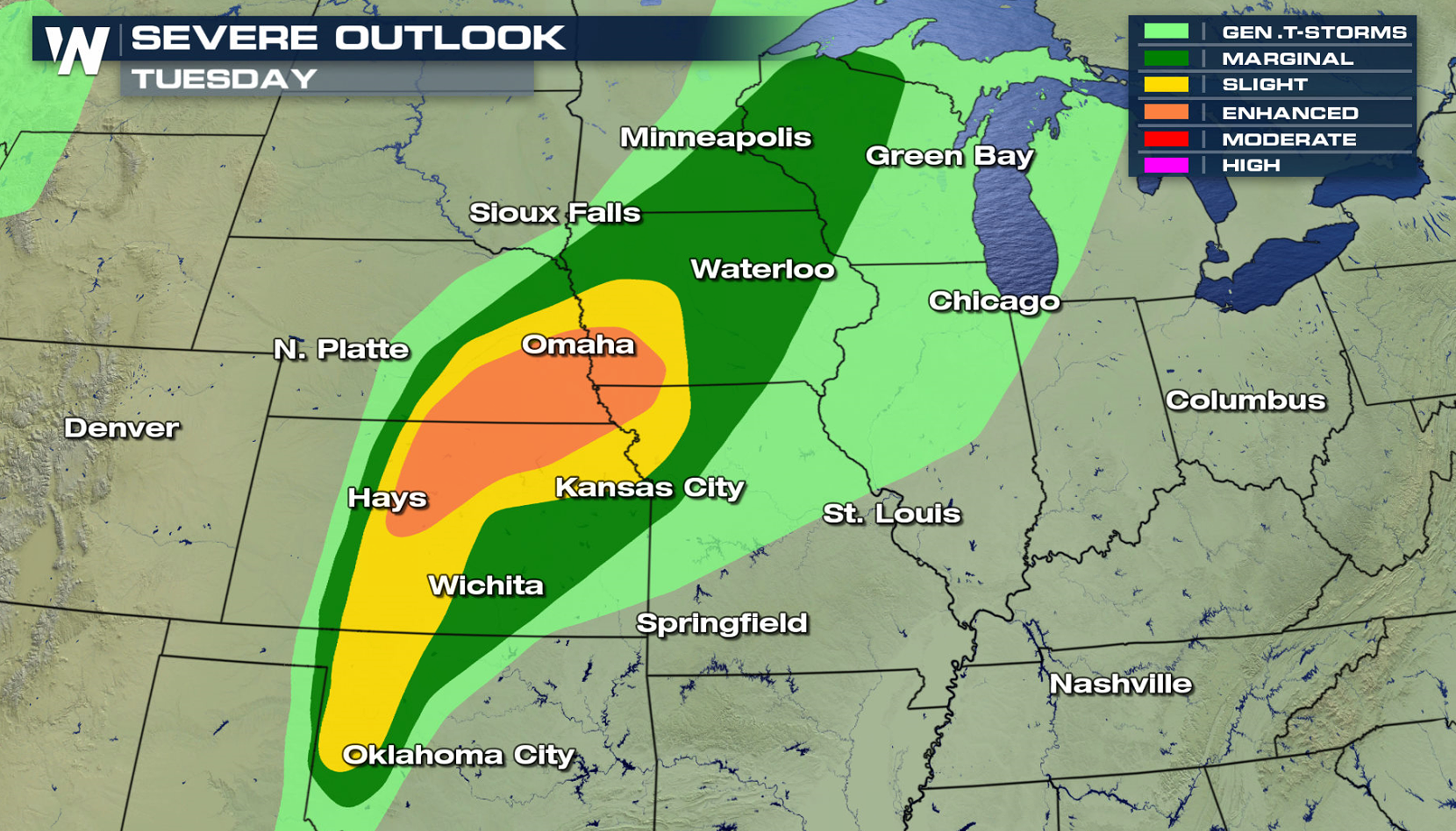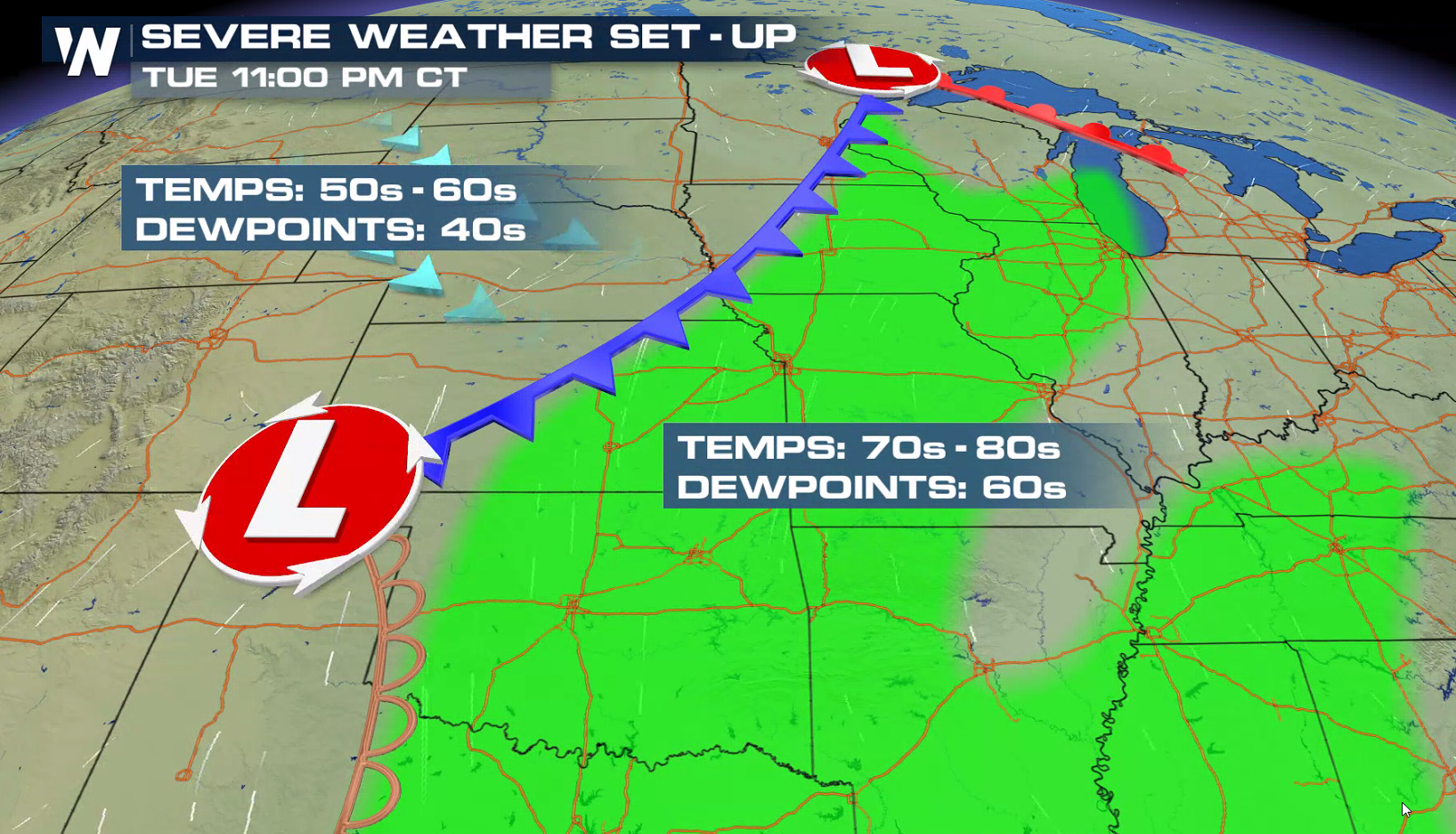 Wednesday will probably be the day when we will see the most severe thunderstorms. A sharper cold front and dry line coupled with increasing wind shear will likely lead to more widespread severe weather chances in the risk areas outlined by the
Storm Prediction Center
. Keep up-to-date with the latest severe weather forecast on-air and online with WeatherNation this week. We will track the severe thunderstorms with all of the latest watches and warnings, along with live storm chaser reports in the field.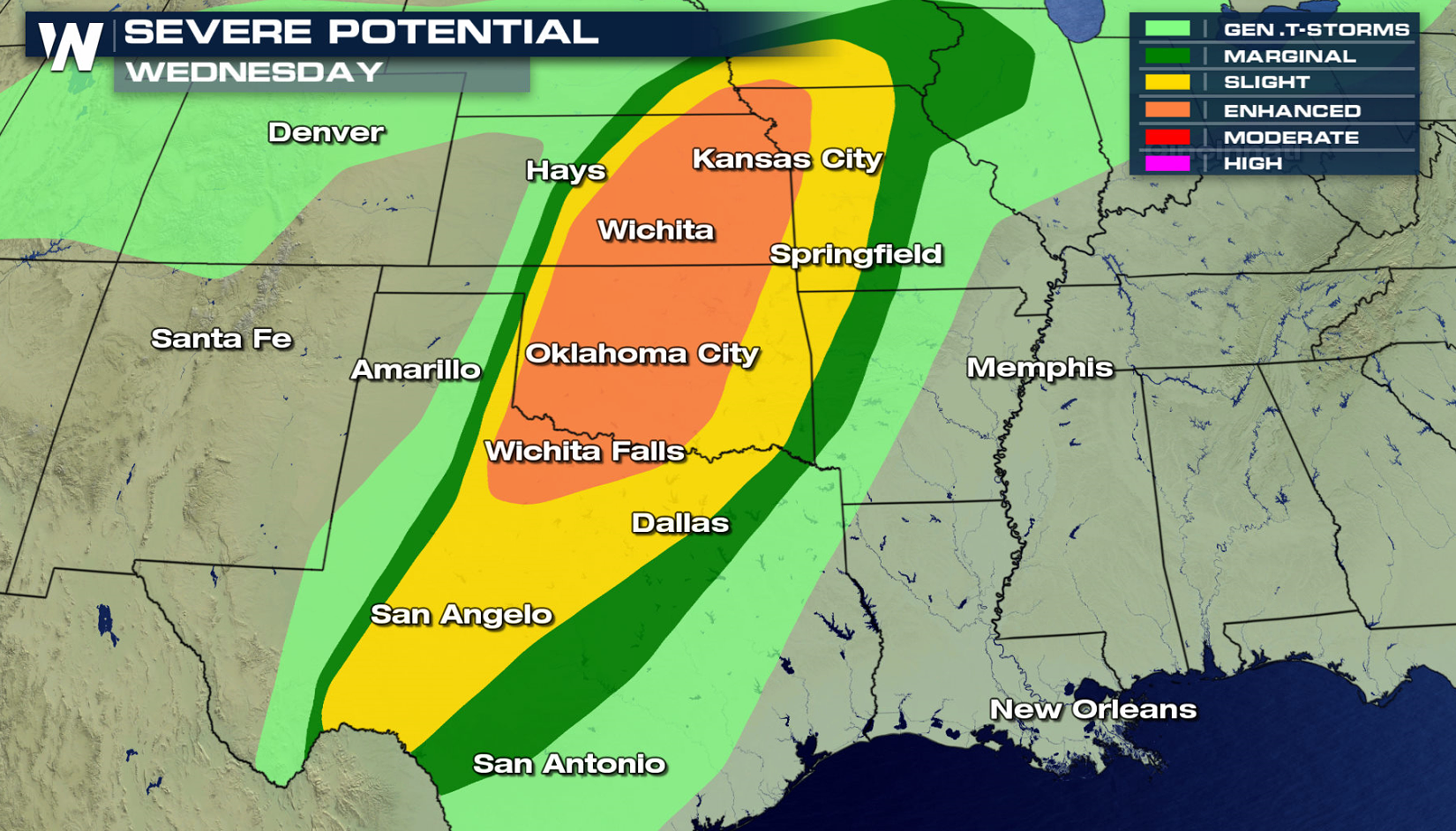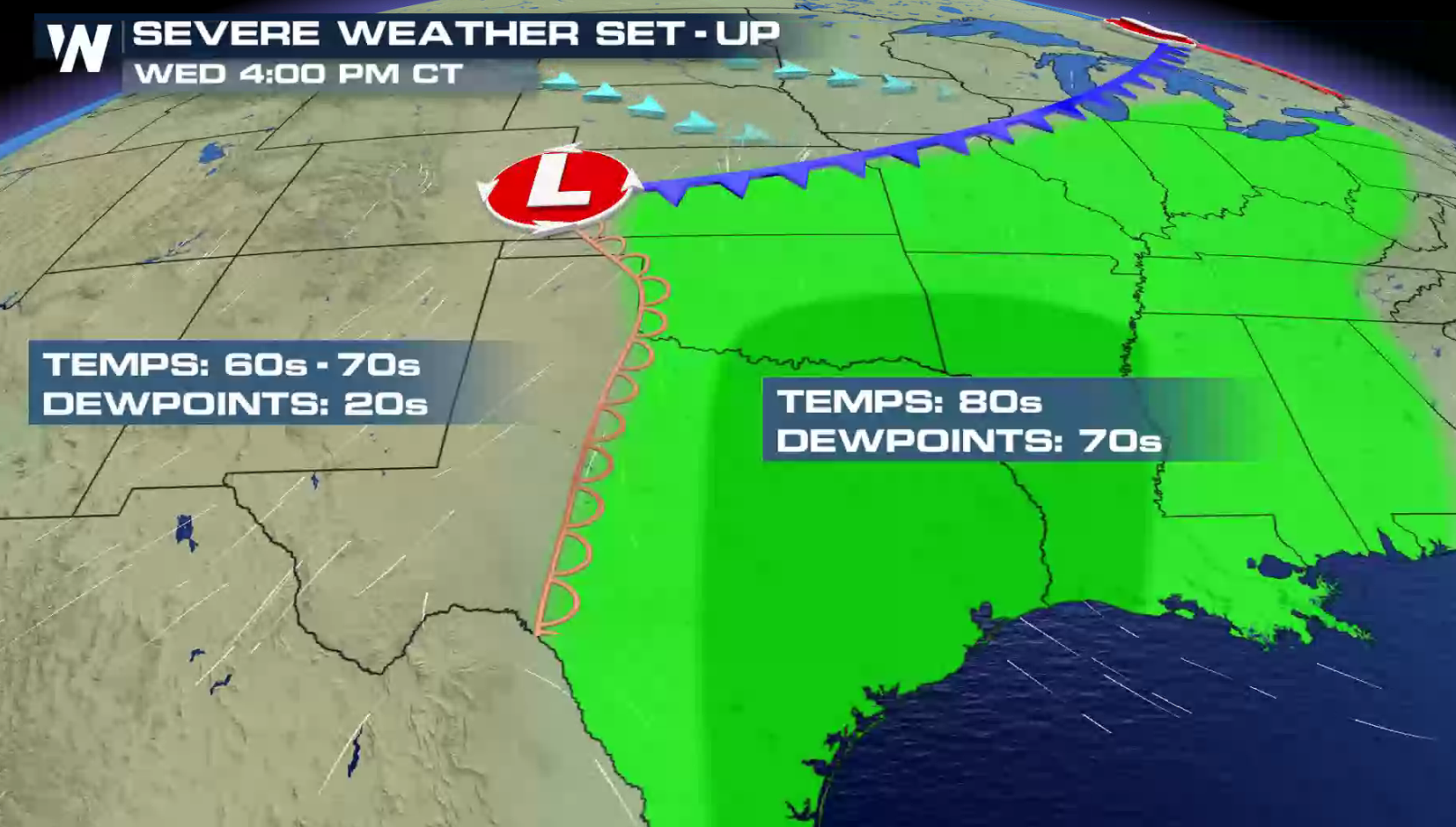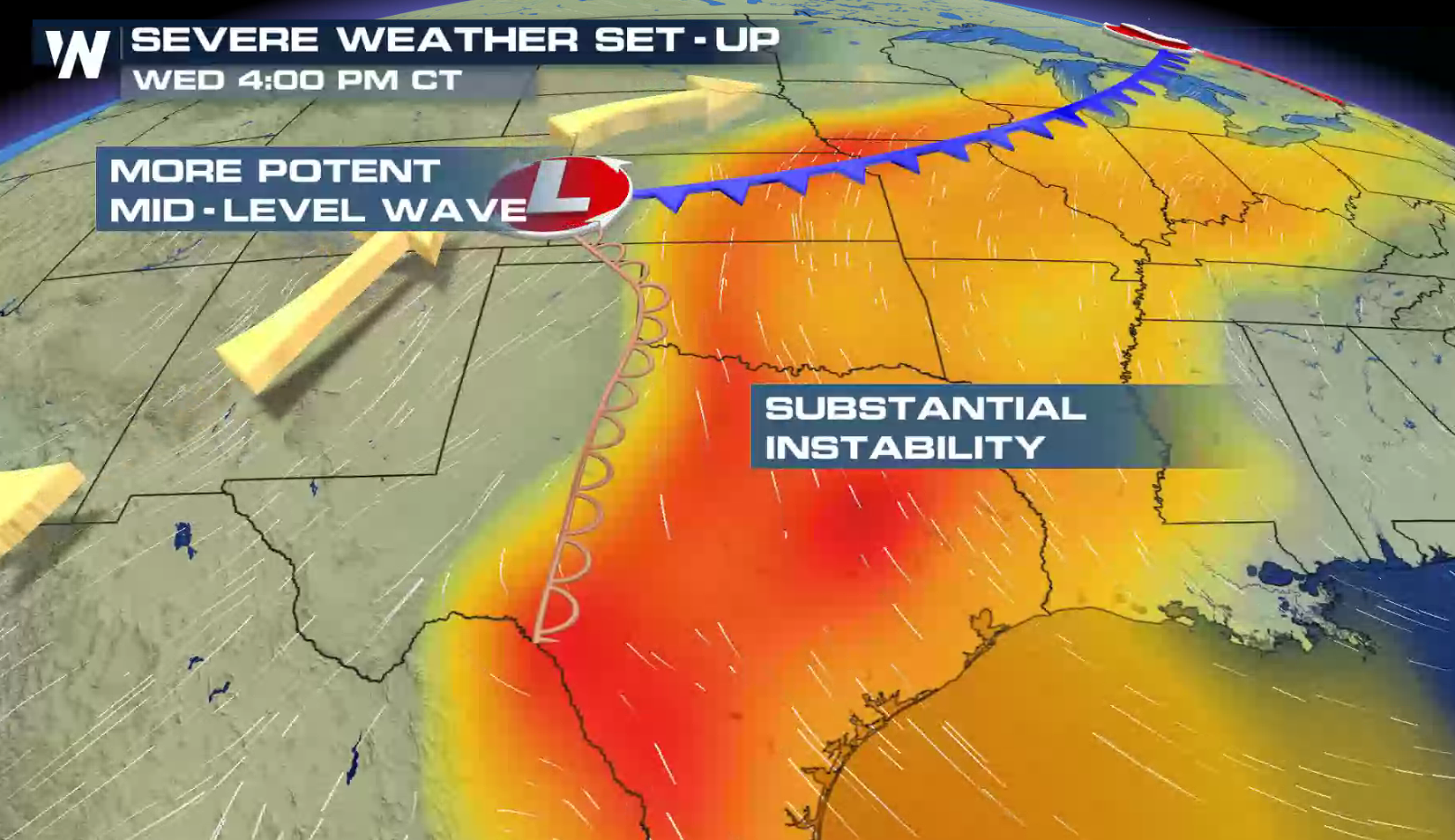 For WeatherNation: Meteorologist Mace Michaels