ABOVE: A severe thunderstorm watch has been issued further into Texas through 2 AM. Threats include large hail up to teacup-sized, isolated wind gusts up to 75 mph, and a couple of tornadoes possible. We have already seen some large hail in these areas: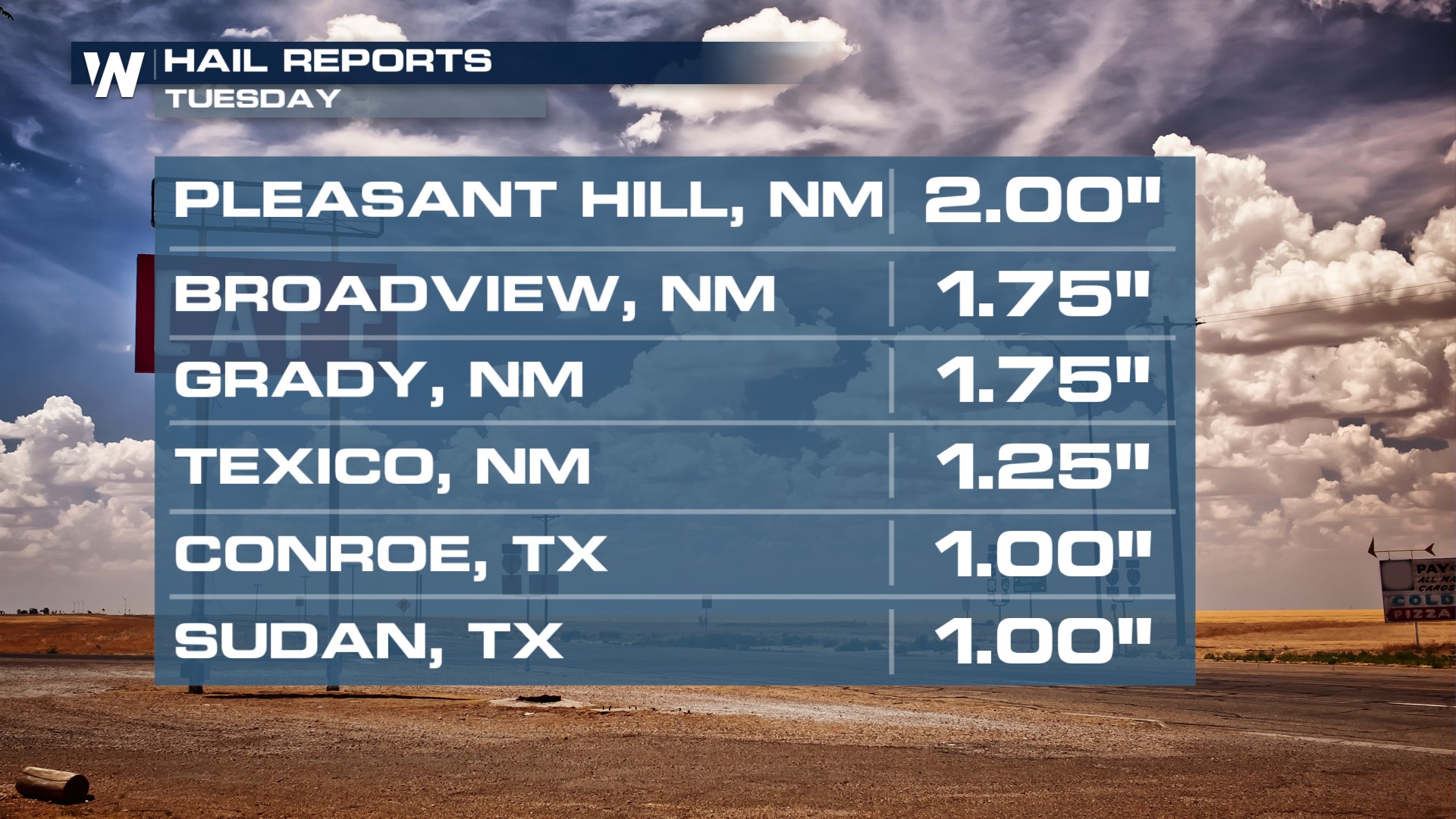 The Storm Prediction Center has a SLIGHT (level 2 out of 5) risk for severe thunderstorms across much of west Texas. Our main potential is very large hail but damaging winds and a tornado or two cannot be ruled out.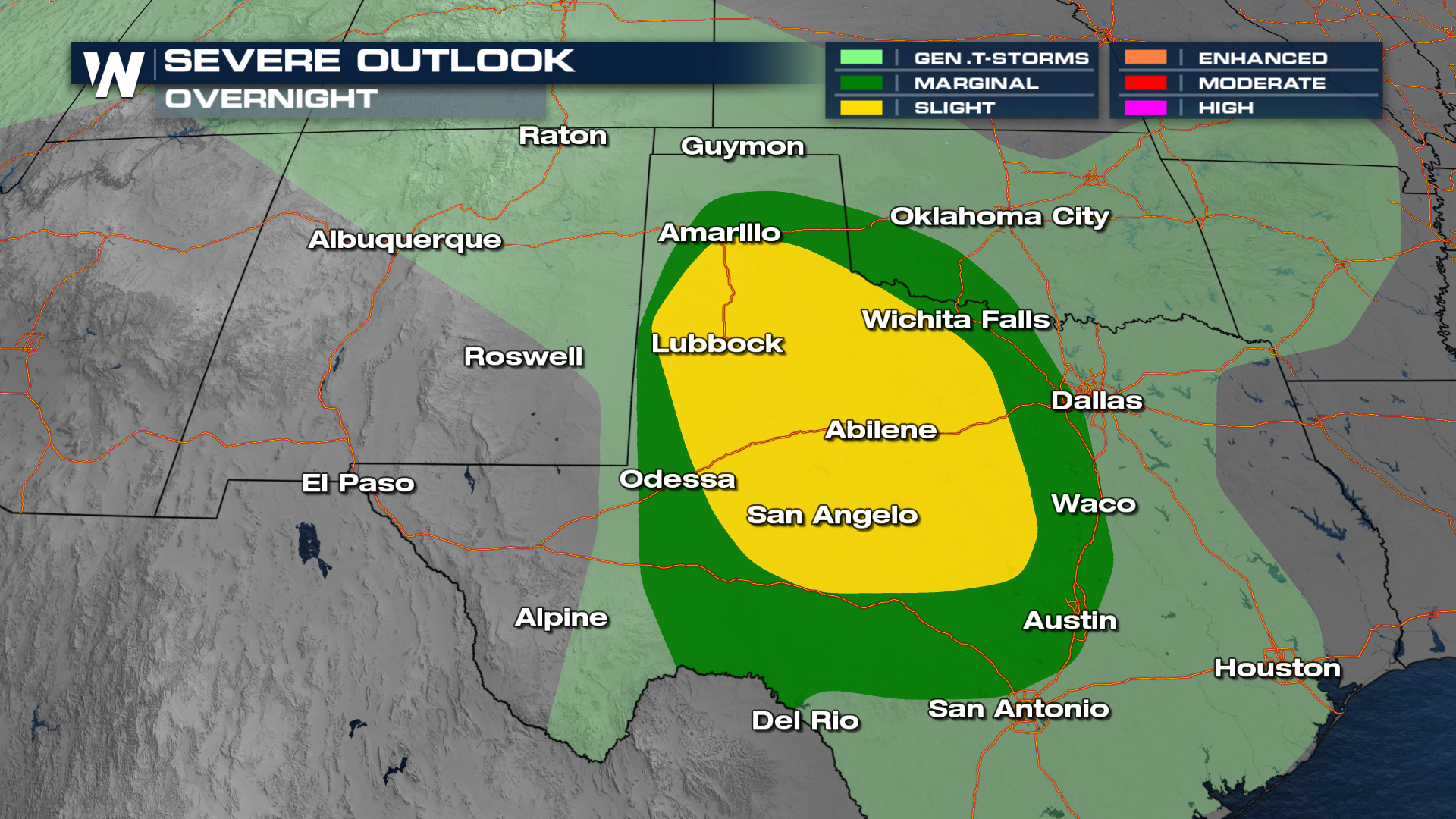 This includes a tornado potential, on the low end but still non-zero. There is also a "significant" hail outlook for the same areas as the tornado outlook - this encompasses the threat for 2" diameter or larger hail!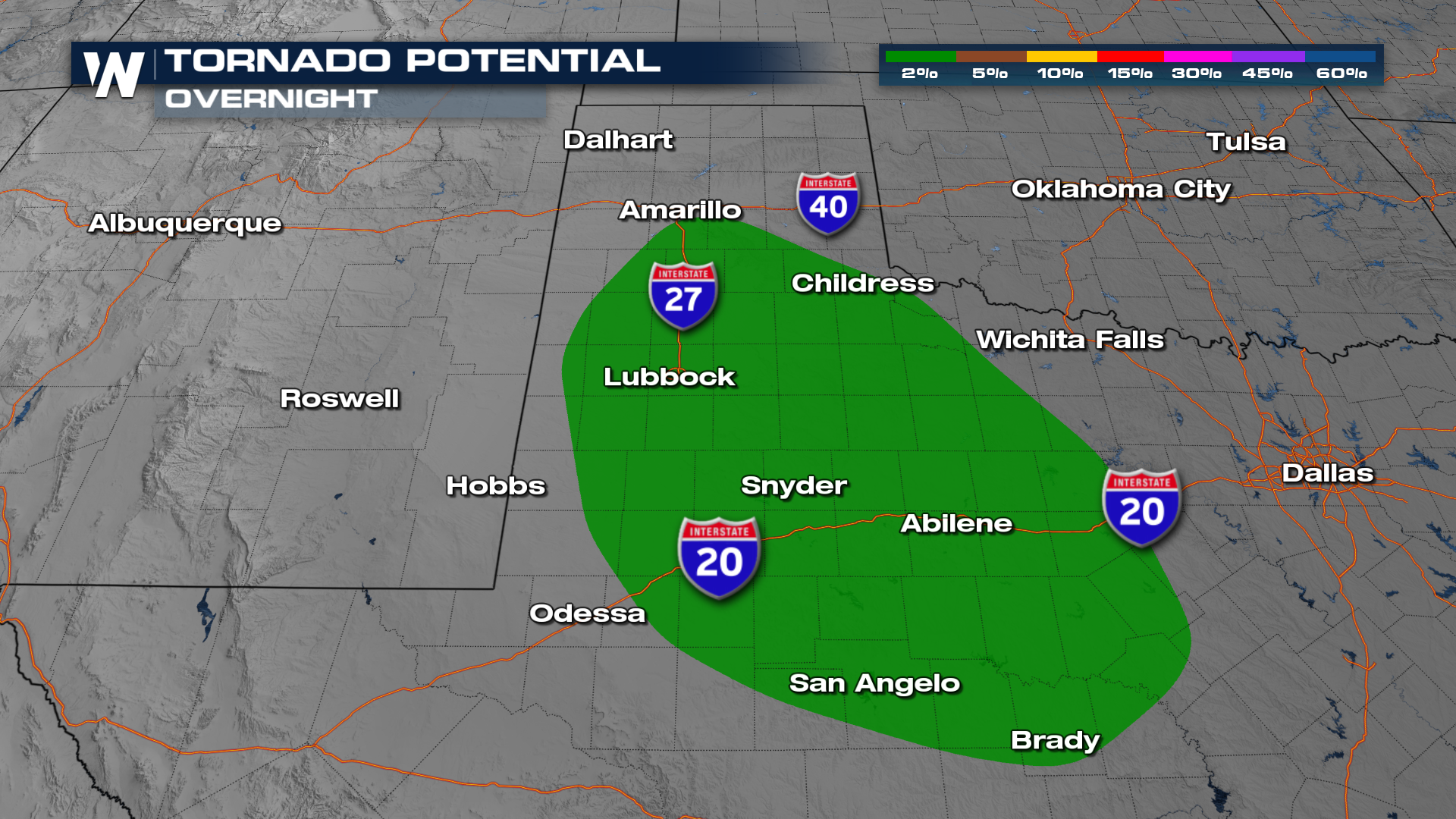 Showers and storms will continue through tonight across west Texas as a weak surface low-pressure system forms around a weak boundary with minimal upper-level support. We could even see an overnight MCS (mesoscale convective system) head into the I-20 corridor of North Texas. The temperature and moisture differences in the atmosphere will help to maintain strong storms which move into central Texas overnight and early Wednesday morning with the risk of damaging winds.
Stay with WeatherNation for updates on this developing situation!