As another frontal boundary moves across areas in the Great Lakes, severe storms may possibly form this afternoon and into the evening hours. It's a fast moving system, so the threat of severe weather will likely decrease late Friday evening.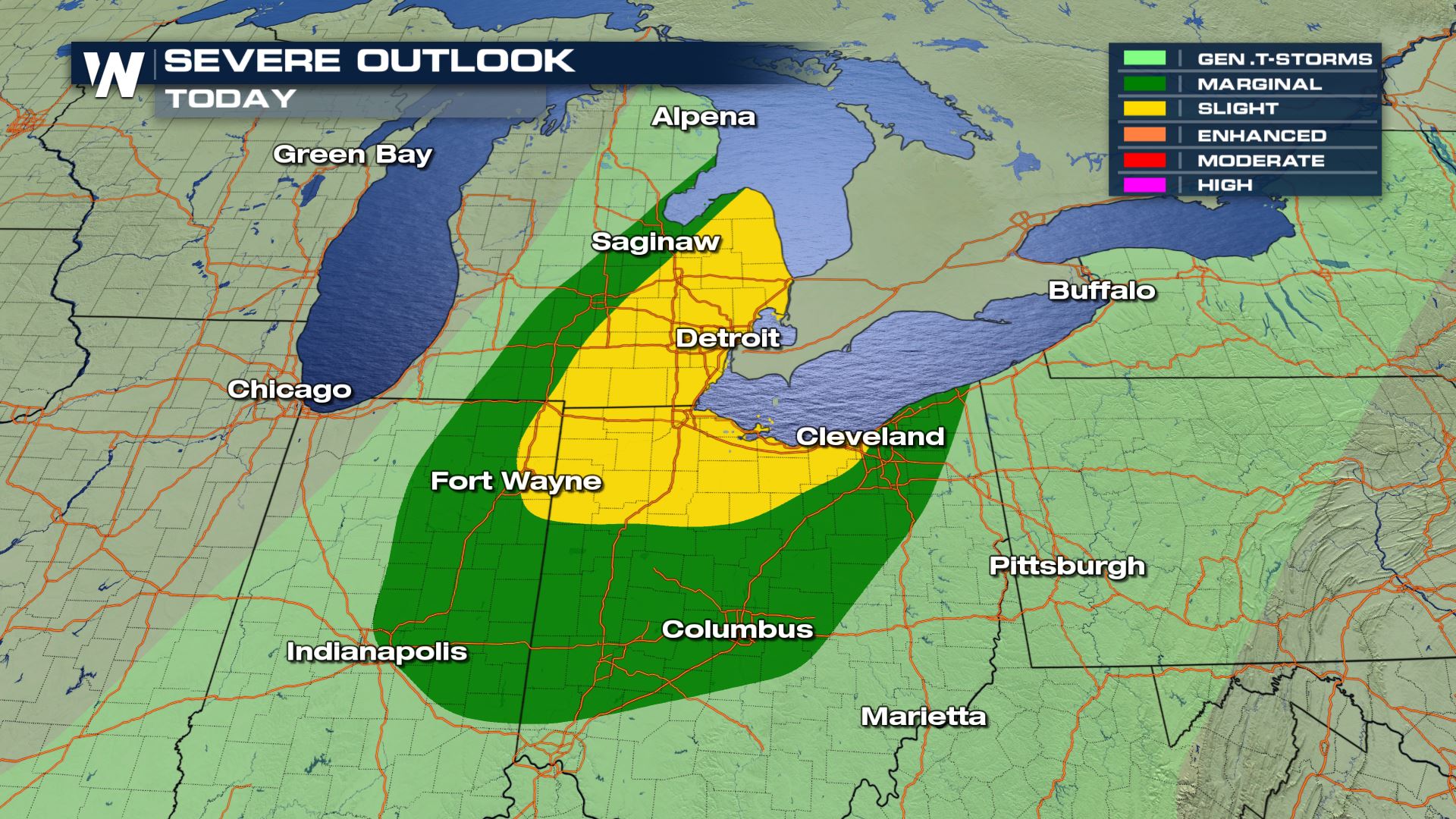 The largest threats Friday evening will be the possibility of isolated tornadoes, especially in the brown shaded area, which has a 5% chance of tornadic development.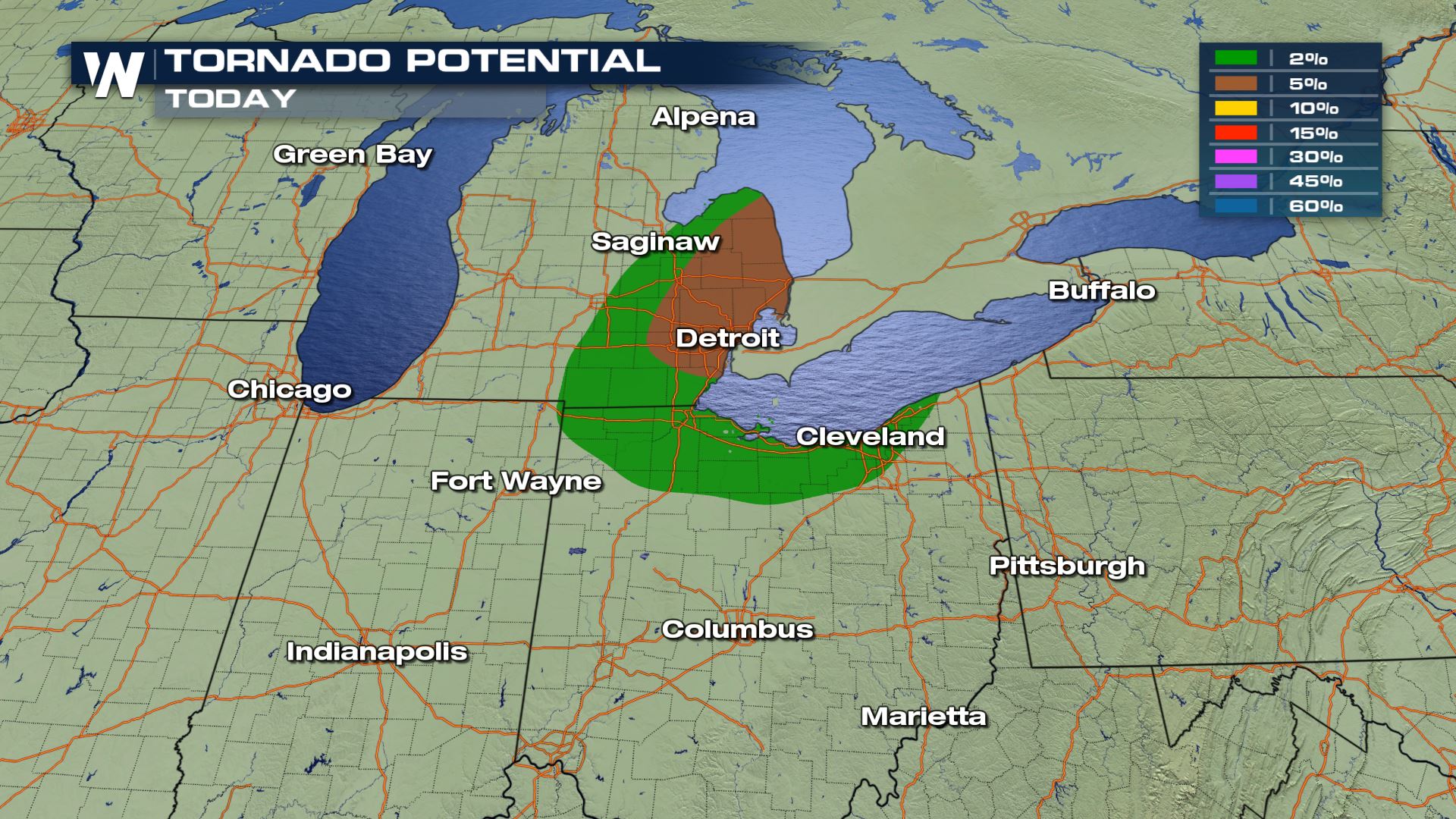 As some of these storms may tower to nearly 40,000', large hail may also fall throughout the area. Hail stones may exceed 1" in diameter under the strongest storms. Make sure your car is under the carport or in the garage!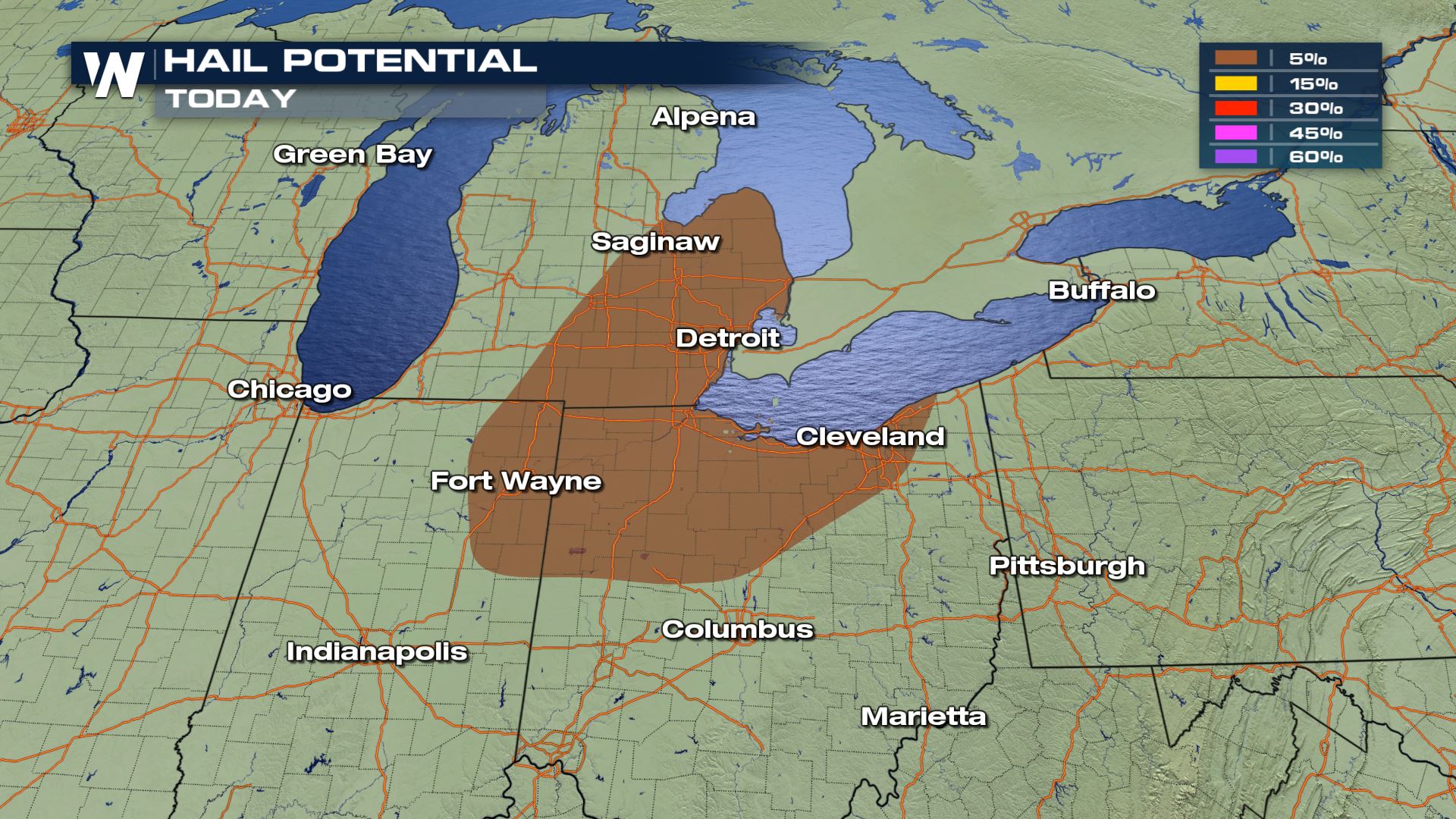 Damaging winds will also be a possibilty as cold outflow winds will likely accompany these storms. Gusts may exceed 50 MPH causing minor damage to property. Make sure to have light objects put away during these evening storms!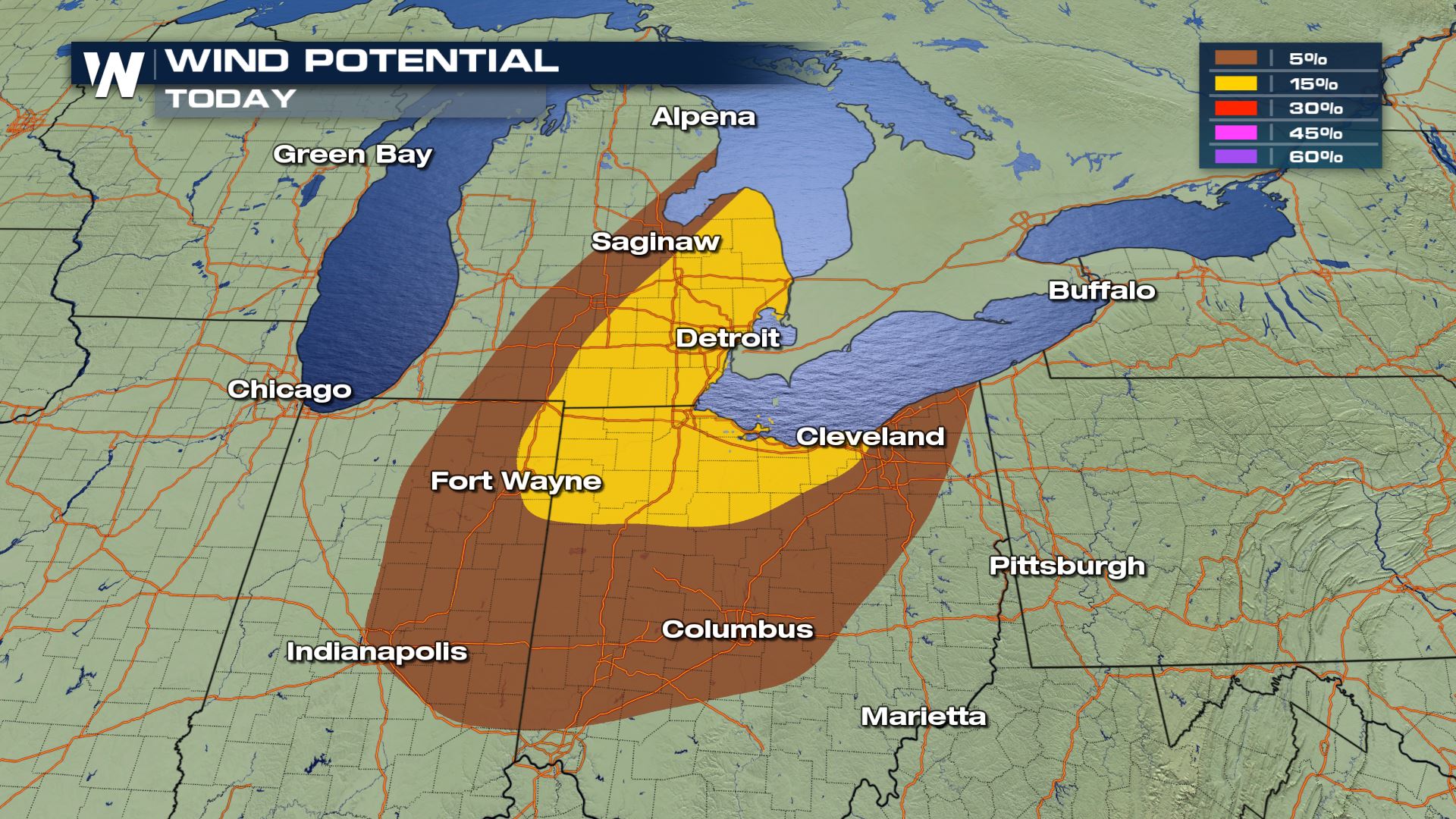 As the storm system approaches, there will be moderate levels of instability in the atmosphere, promoting the chances for severe weather. Per our forecast models, the highest area of instability will be in the warm section of the cold front!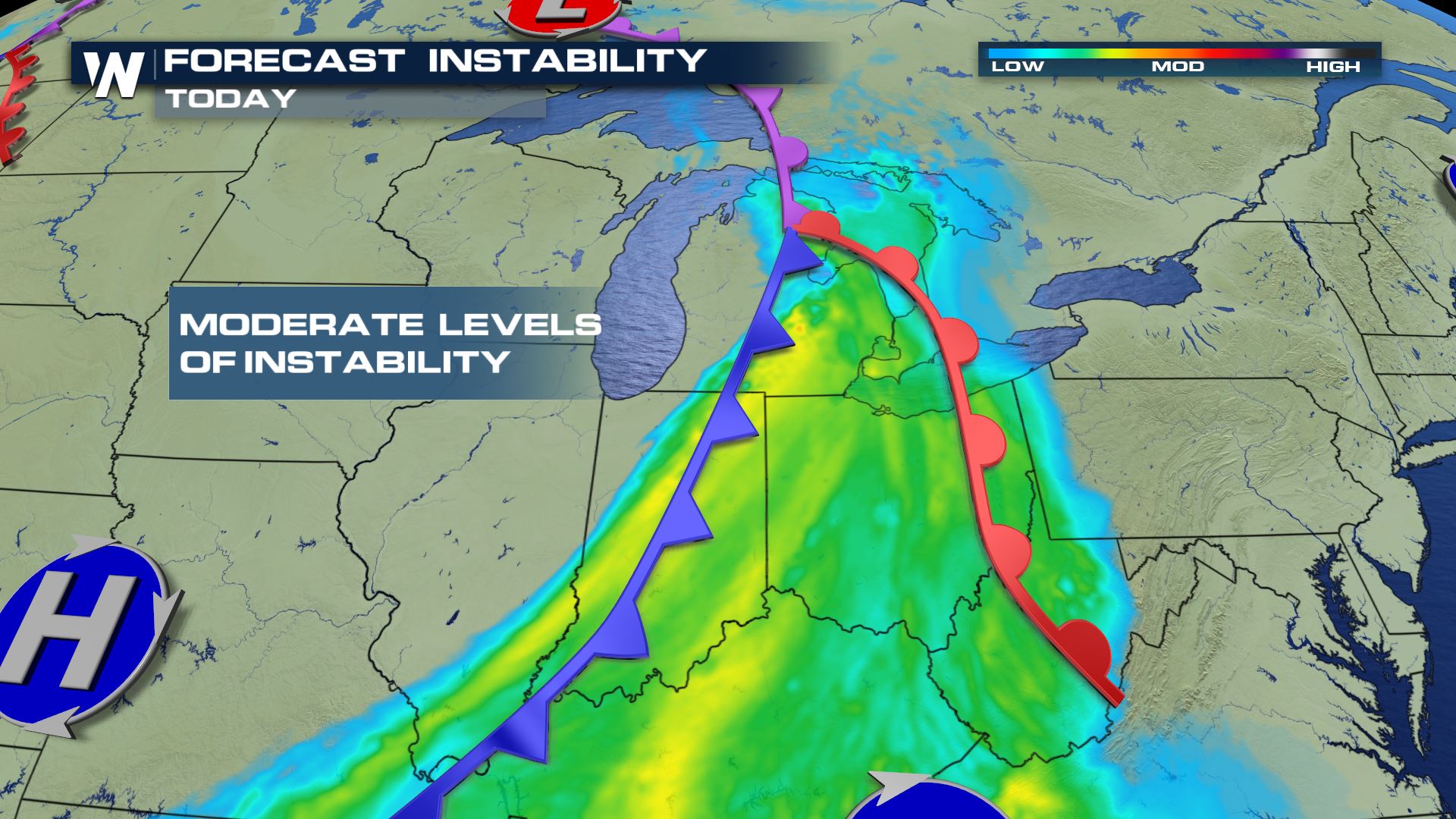 Dewpoint values will also be high for the area, with readings in the 60°s and low 70°s. This available moisture will help fuel the thunderstorms and destabilize the atmosphere as well.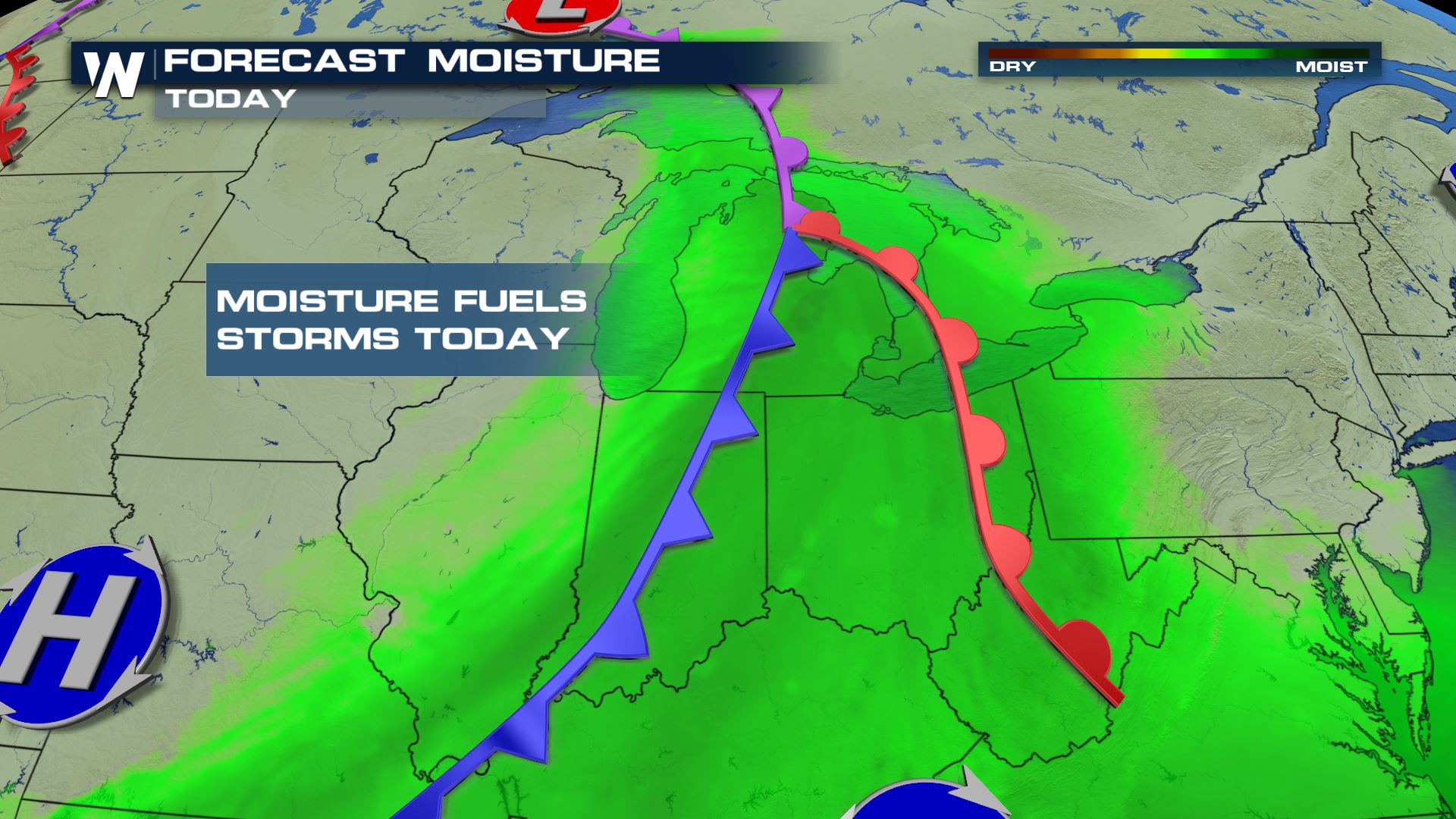 Here is the break-down with the timing of the thunderstorms Friday afternoon.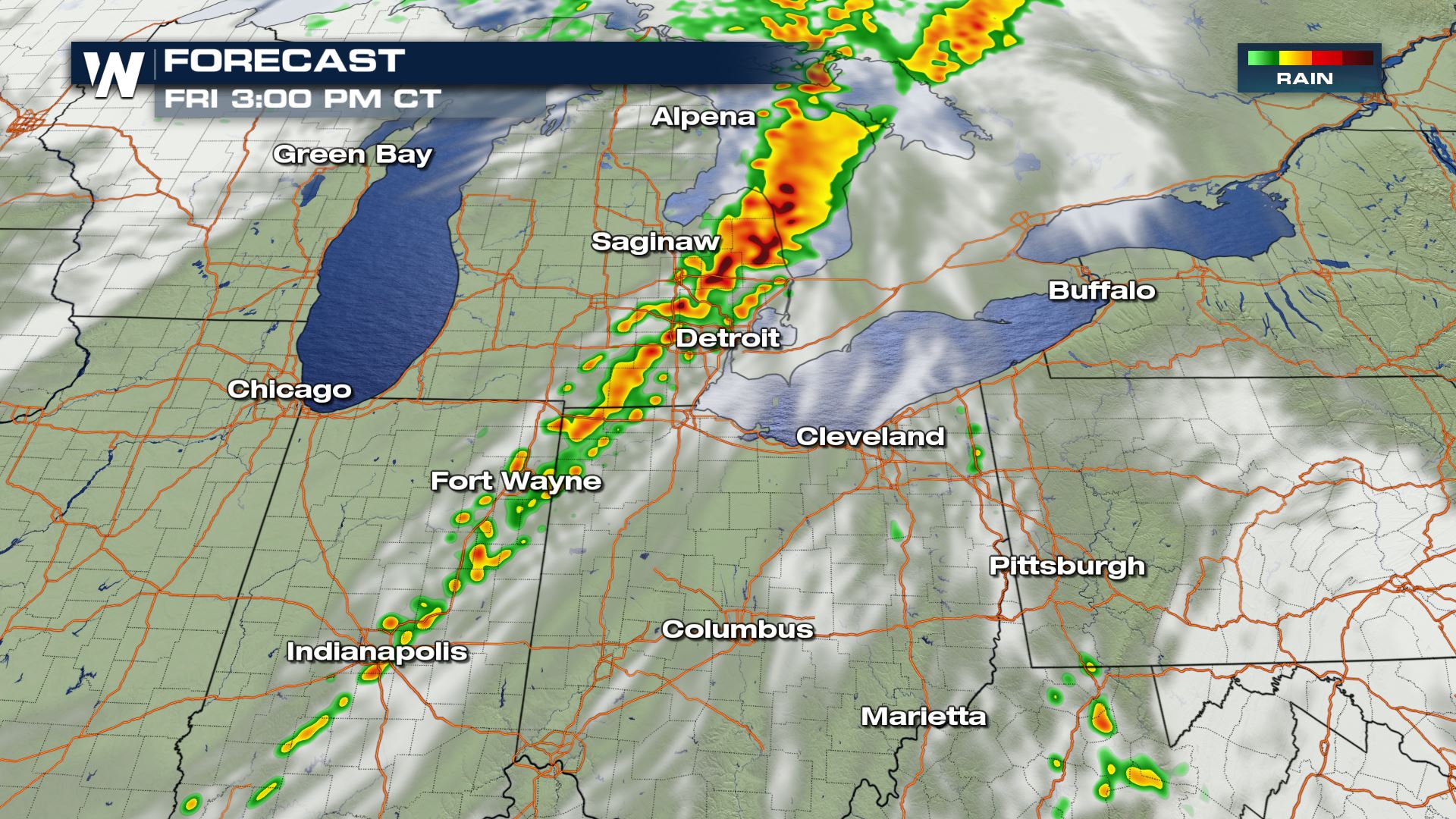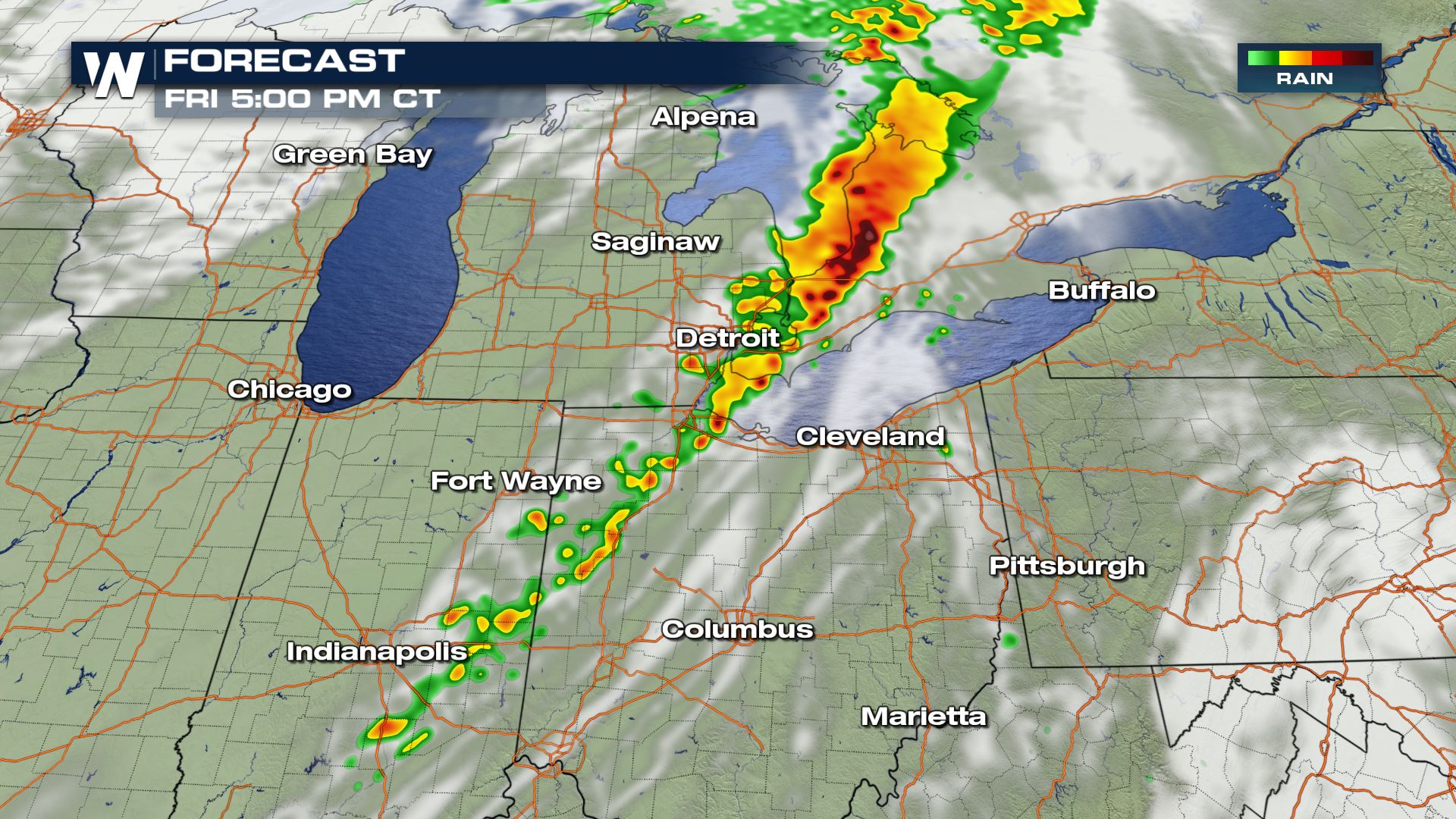 For WeatherNation, I'm
Meteorologist Greg Rule