A severe thunderstorm watch remains in effect through tonight in the central Plains from Oklahoma through Nebraska and Iowa. All severe threats are possible, but the storms should weaken through the night.
The Storm Prediction Center maintains an ENHANCED (level 3 out of 5) risk in orange for damaging storms through tonight. All severe weather threats are possible including damaging hail, damaging winds, and tornadoes possible.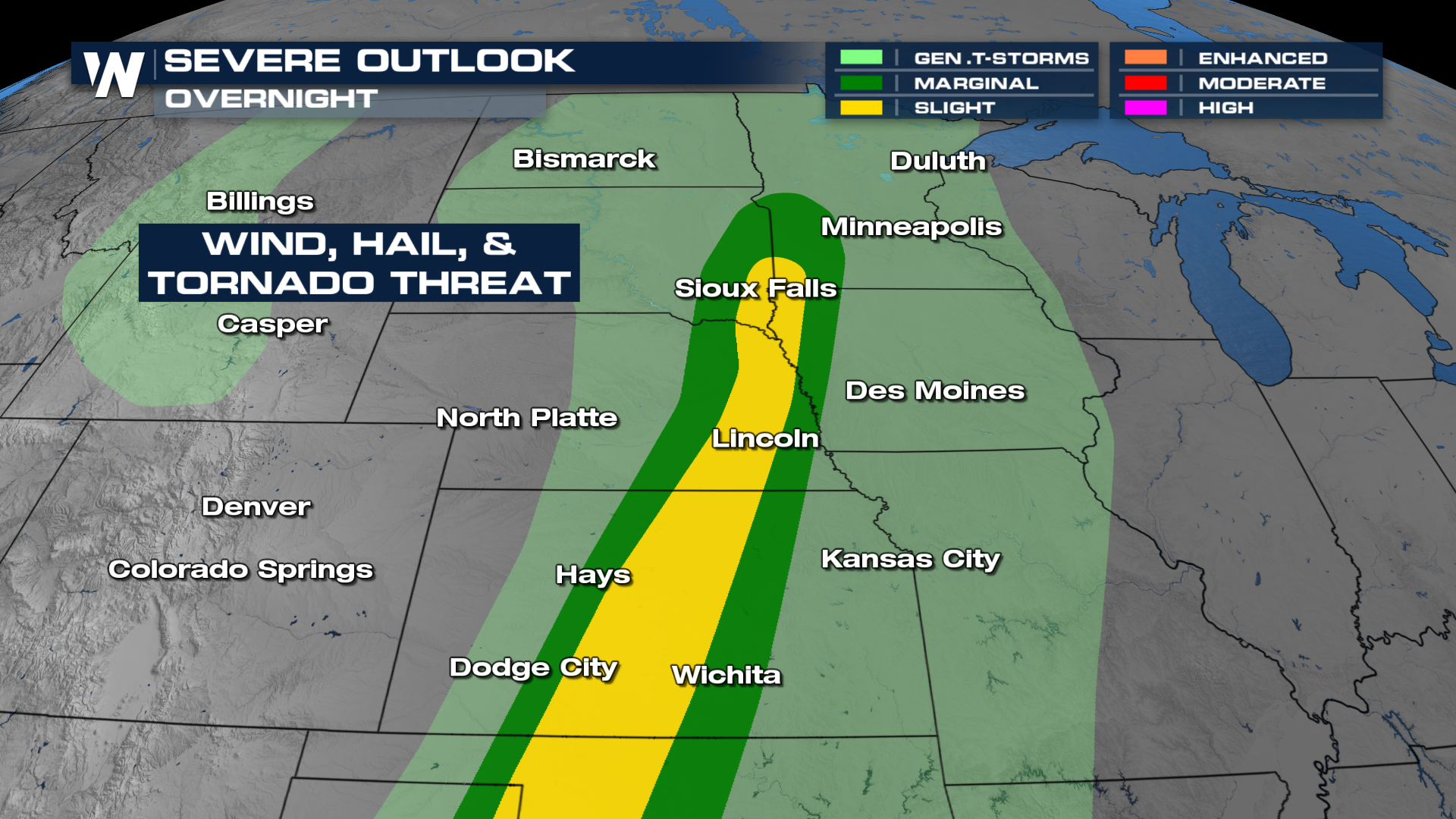 Rainfall totals will be heavy in some spots with some isolated amounts over two inches! Please have a couple of ways to receive weather alerts. The good news is that by Wednesday the front will lose some of its steam limiting the severe weather threat.