For the past few days, severe weather has taking over the high plains and central U.S. Lightning, hail, and wind damage have been reported, and we're looking at the severe weather continuing throughout Tuesday. https://twitter.com/WeatherNation/status/1006520781772189697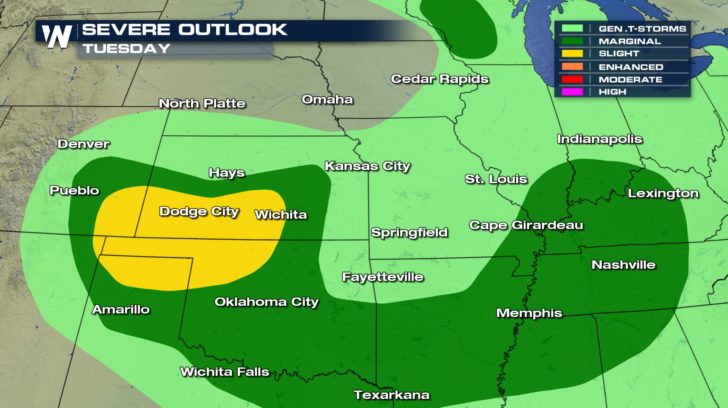 A marginal to slight risk of of severe weather is expected for most of the central U.S.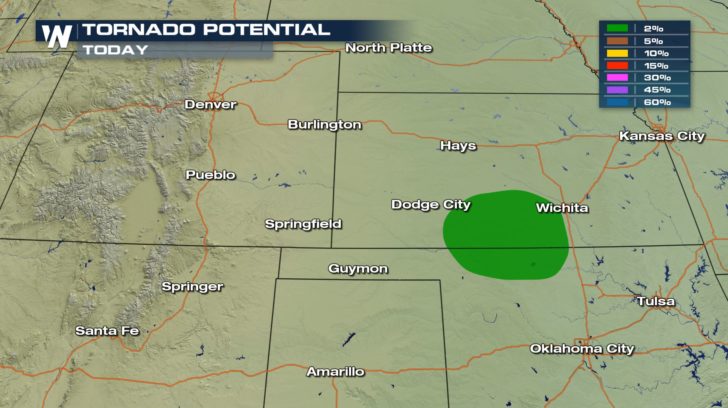 We have a small chance of tornadoes forming in parts of Kansas and Oklahoma as the low pressure system continues to track east.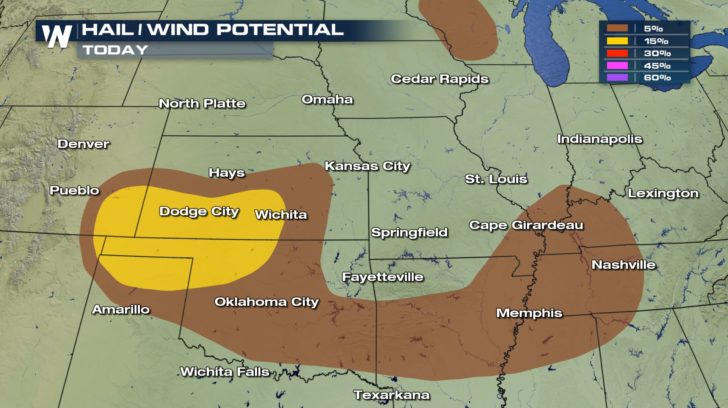 We've seen everywhere from pea sized to tennis ball sized hail occur over the past several day. Wind damage has also been reported. The threat for gusty winds and hail continues for your Tuesday. For WeatherNation -Meteorologist 
Shelly Lindblade