Strong to severe storms will continue into the nighttime hours on Saturday as a powerful cold-front brings widespread heavy rain, damaging wind gusts and isolated large hail to the deep south. There is an enhanced risk for severe weather (level 3 on a scale of 5) through the rest of the night for Alabama, Georgia, and Florida. We have seen multiple tornado warnings throughout the day on Saturday and a few isolated tornadoes will be possible into the nighttime hours on Saturday. Please have a way to get severe weather alerts on your phone while you are sleeping.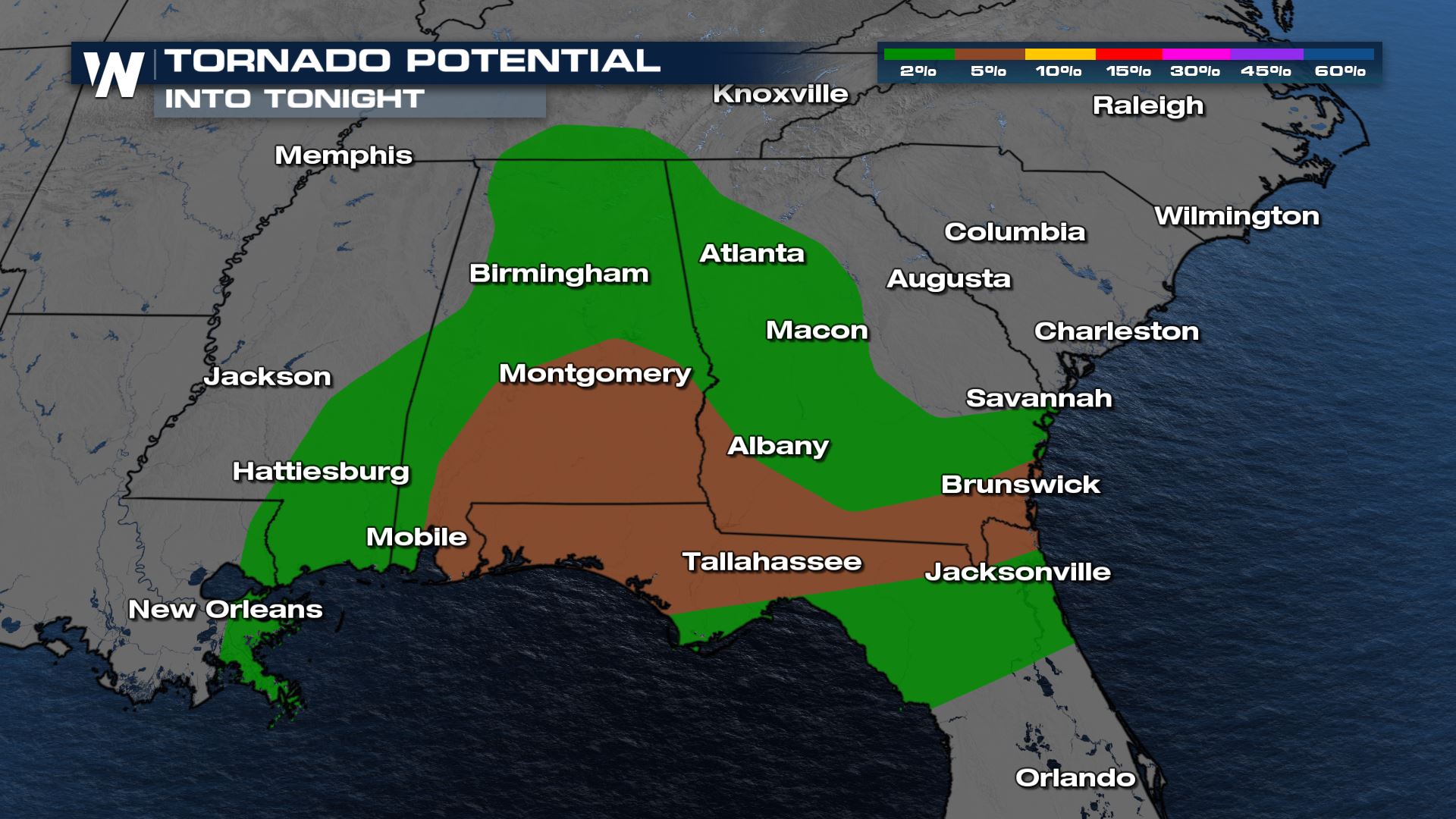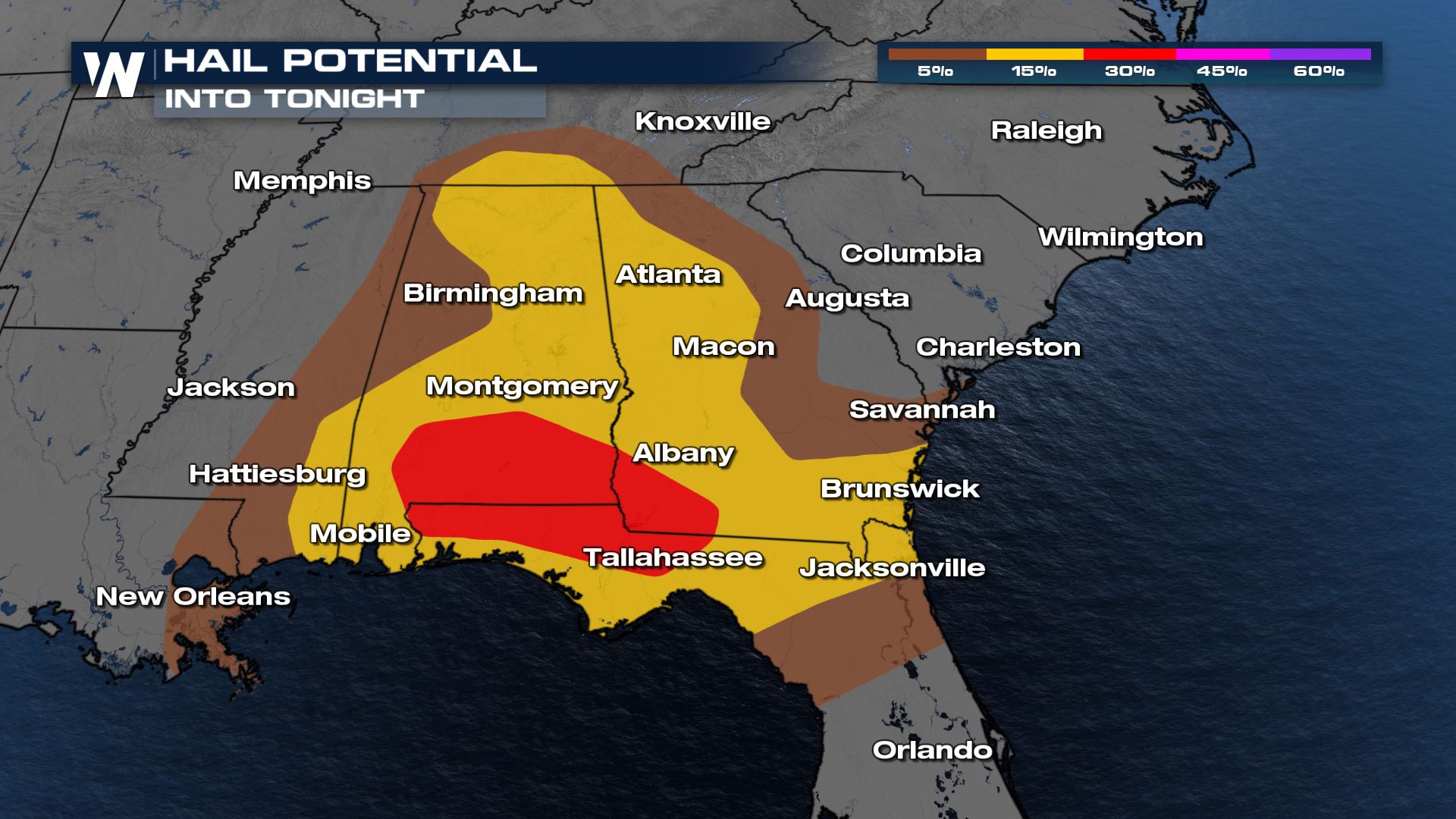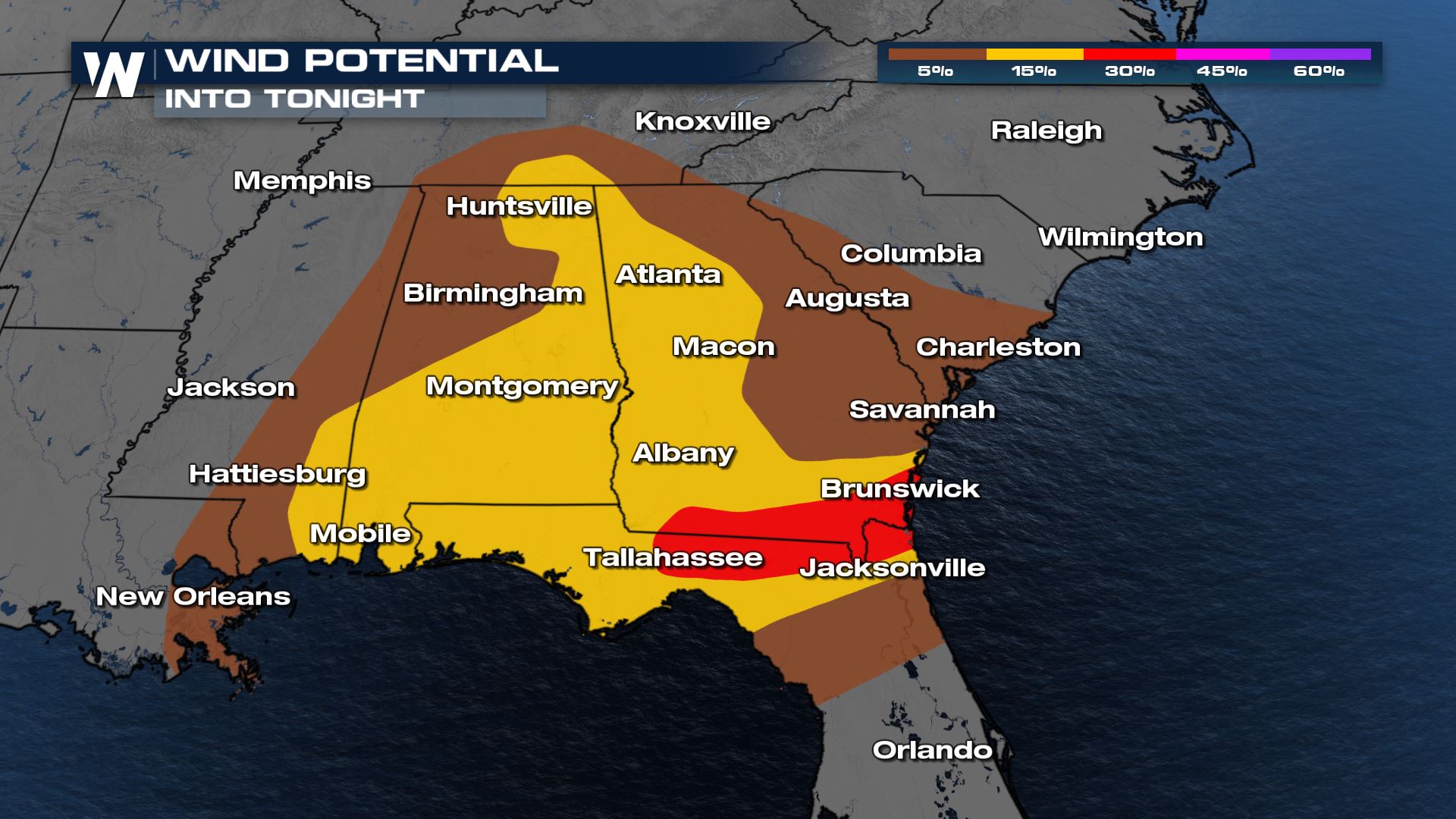 Strong and severe storms will move east along the cold front, impacting areas between the I-75 and I-95 corridors into the late evening hours on Saturday. After midnight, most of the storm activity will be over the Atlantic Ocean with a diminishing storm potential for the panhandle of Florida.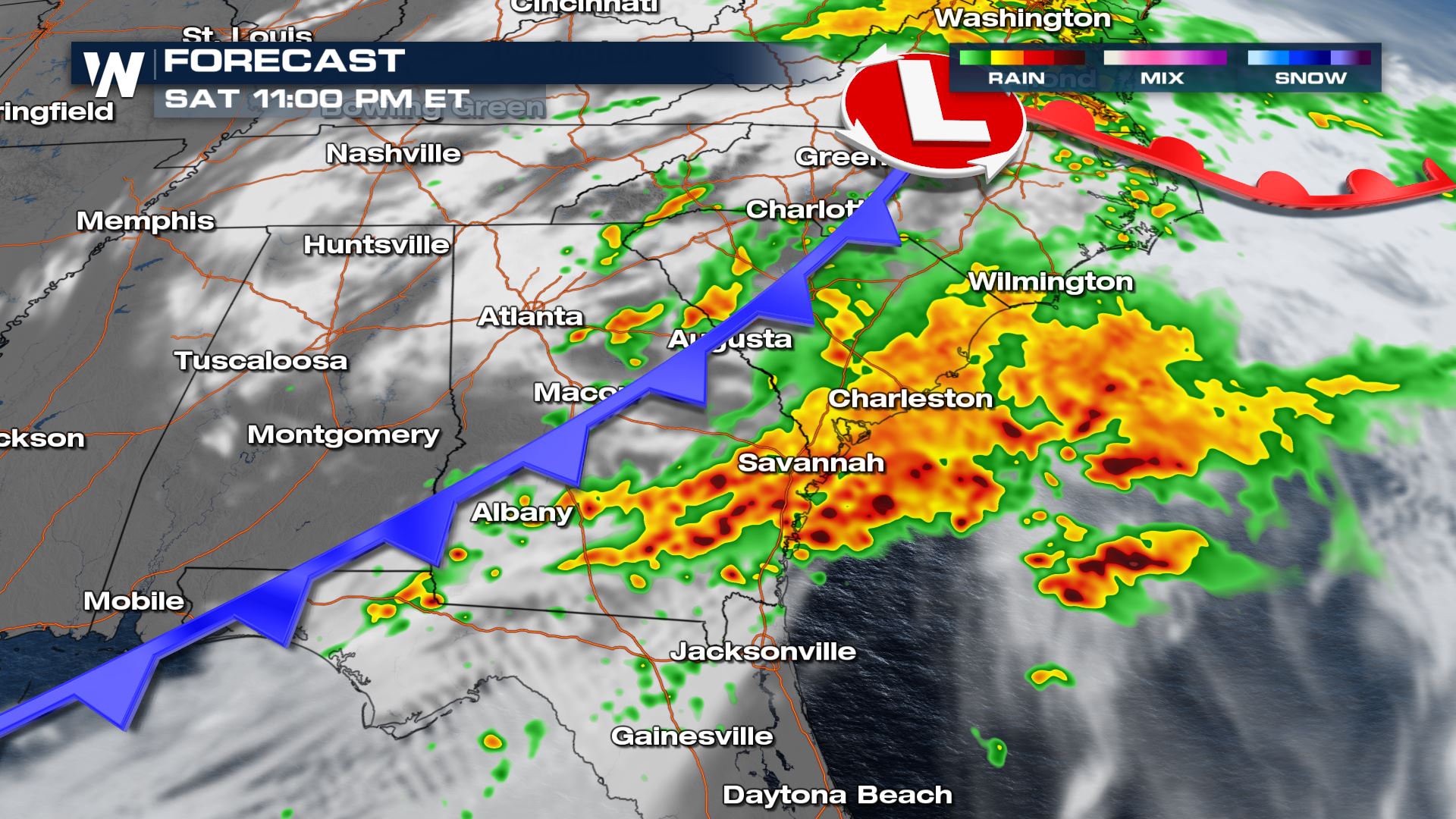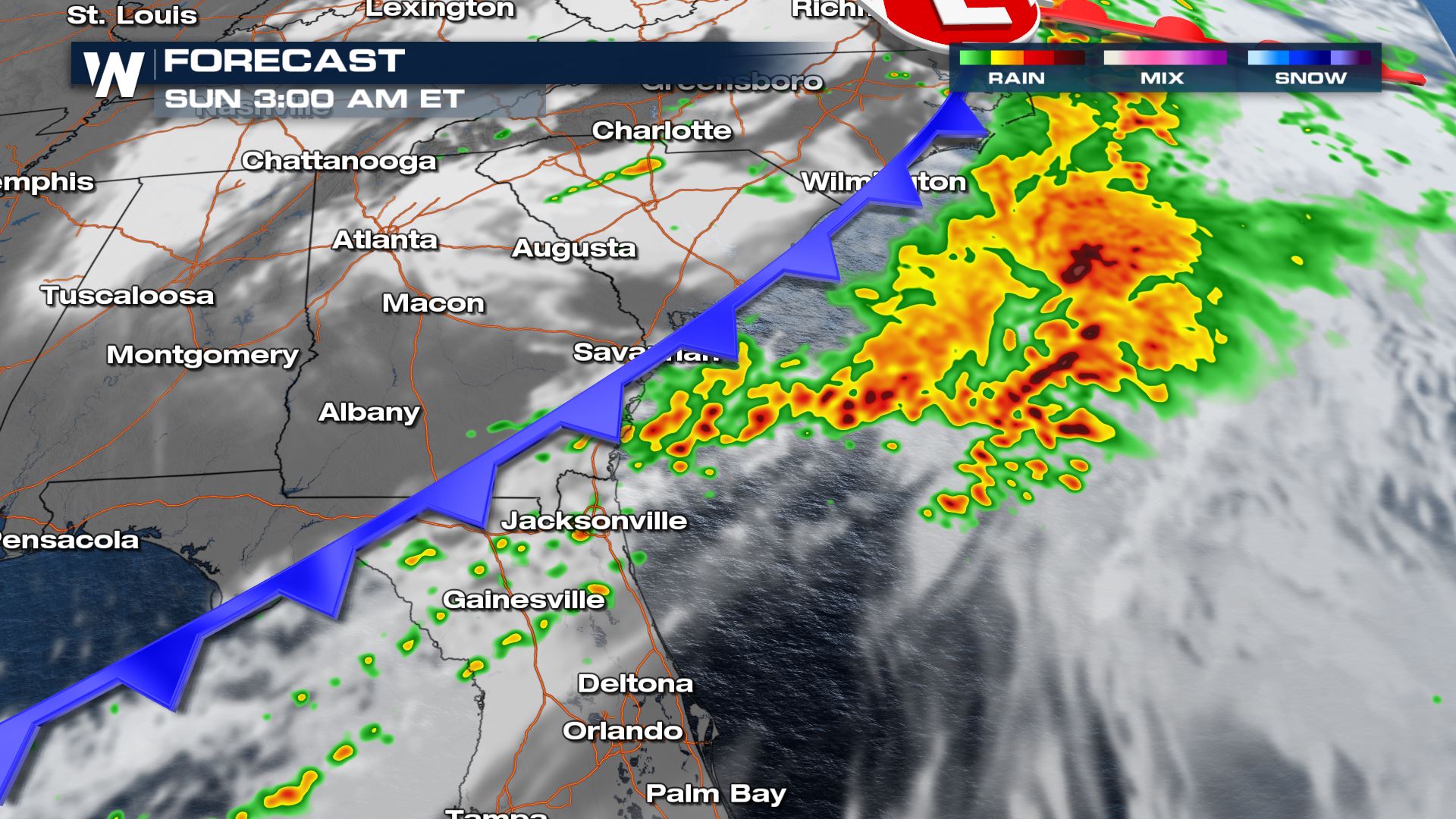 Rain totals throughout the South and Southeast could top 3-5" in spots. Localized heavier rain totals are possible where storms train across the same places. Brief ponding on the roads is also possible especially in areas that tend to flood easily.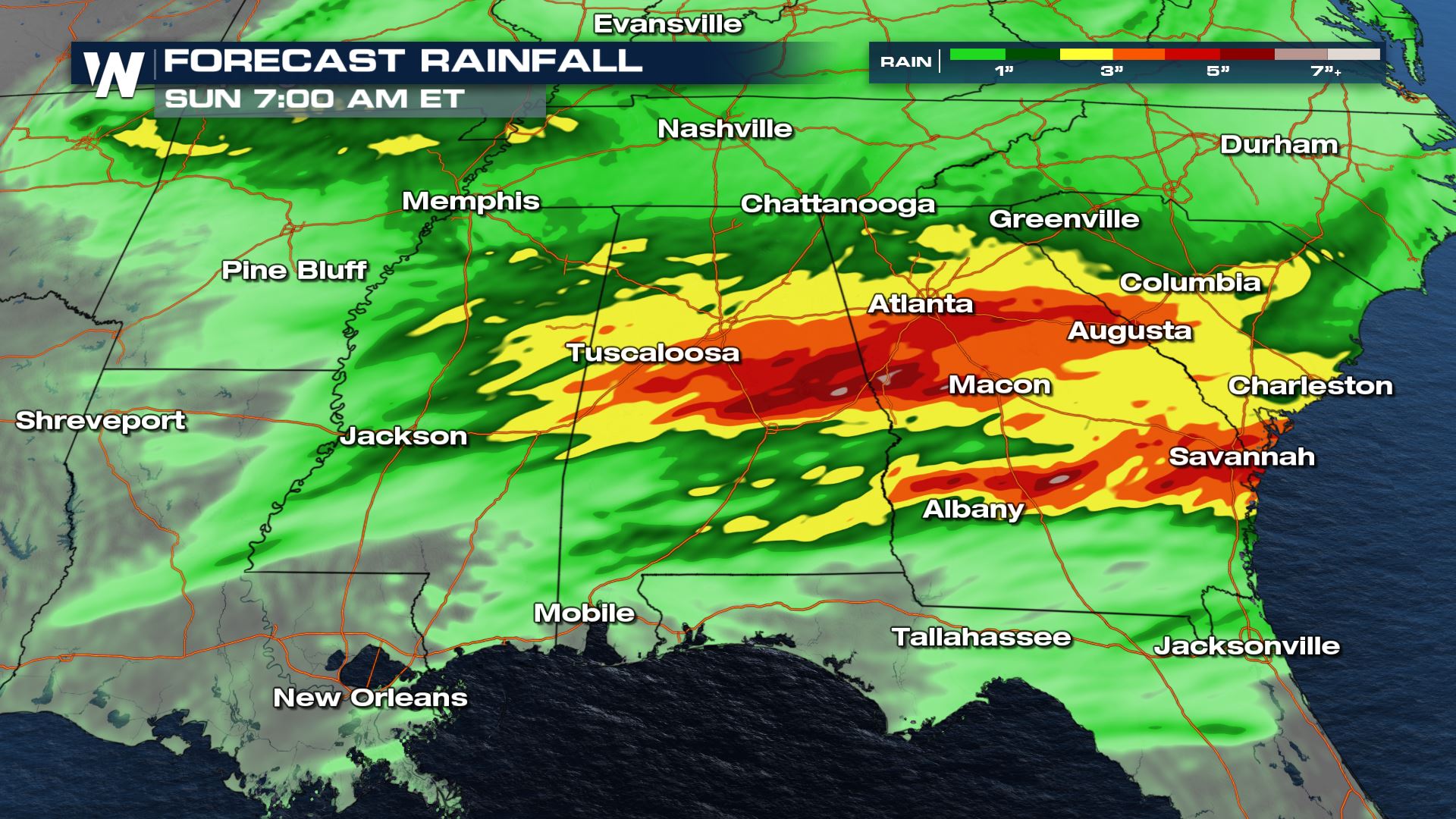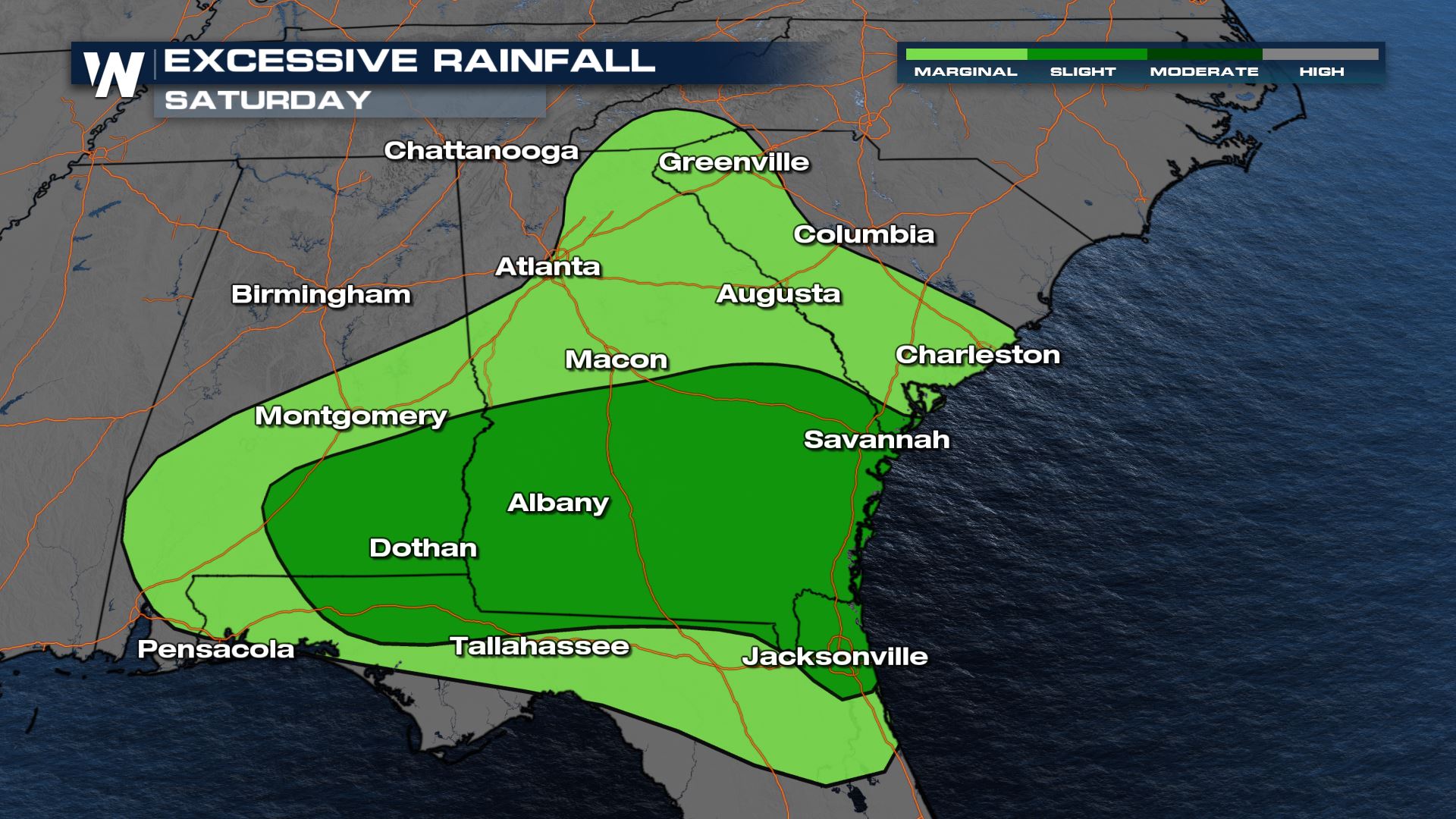 Be sure to check into WeatherNation for the very latest on the potential for severe storms in the Southeast.