Severe storms will be possible into Tuesday from the Southern Plains to the Ohio Valley.  Damaging winds, tornadoes and large hail will all be in the forecast with this particular set-up. Here is the very latest on what to expect with this severe forecast.
Severe Outlook
A large coverage area is in place for severe weather. Anywhere from north Texas to the Ohio Valley could see severe storms as a cold front sweeps through. Even lingering storms in the Southeast have a chance to turn severe.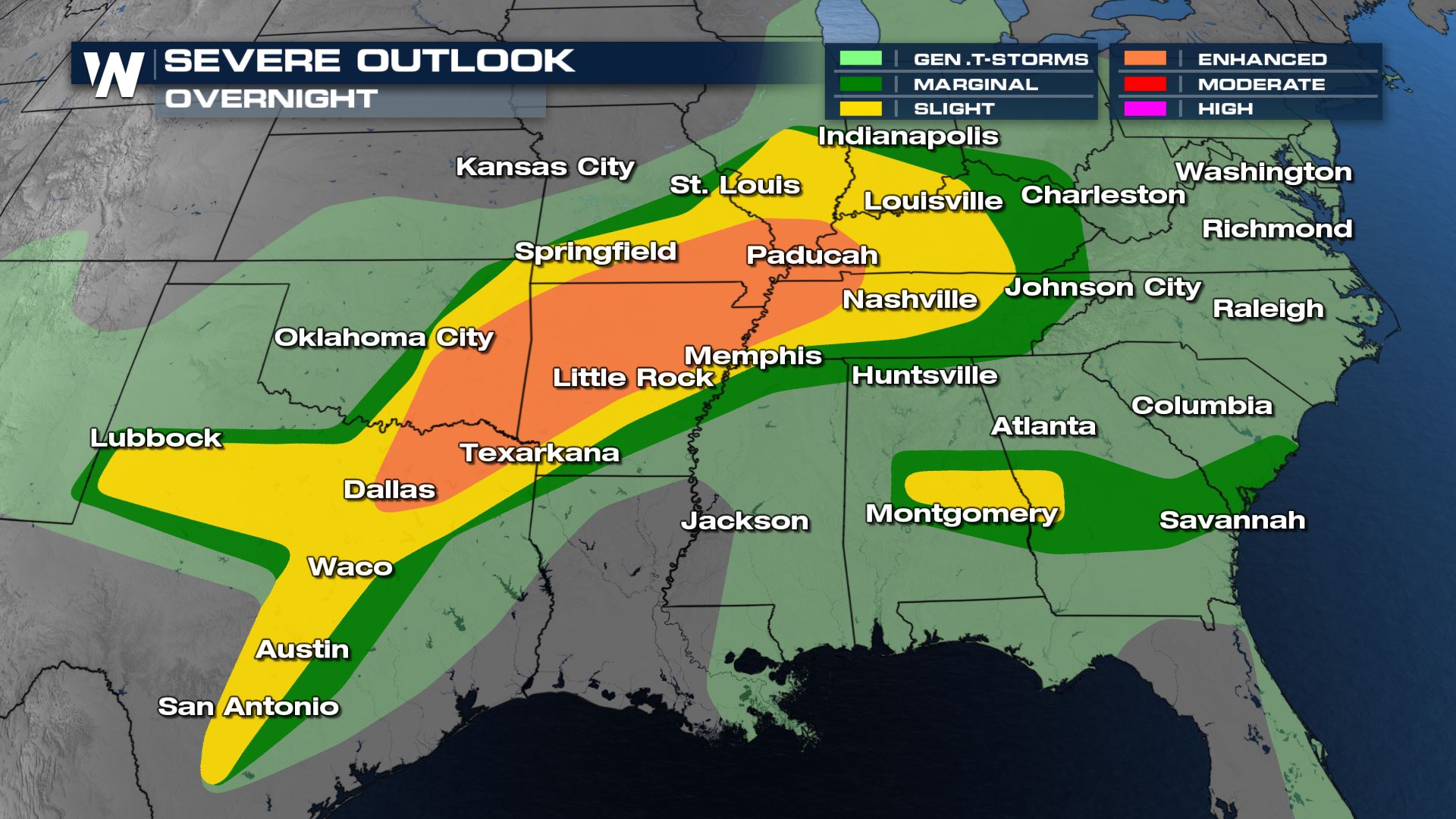 Severe Risks
All modes of severe weather are in the forecast with wind and tornadoes being the primary severe risks.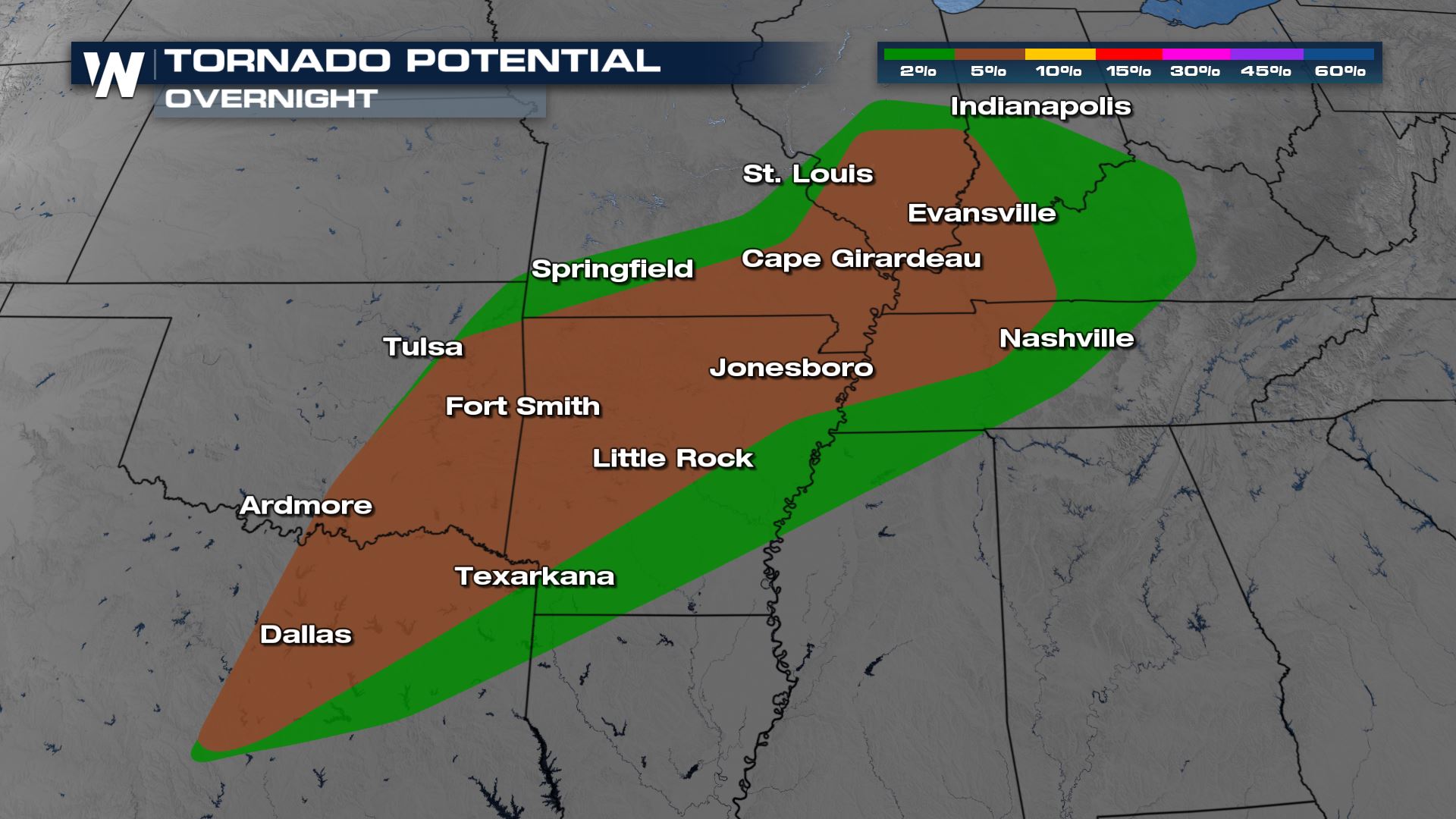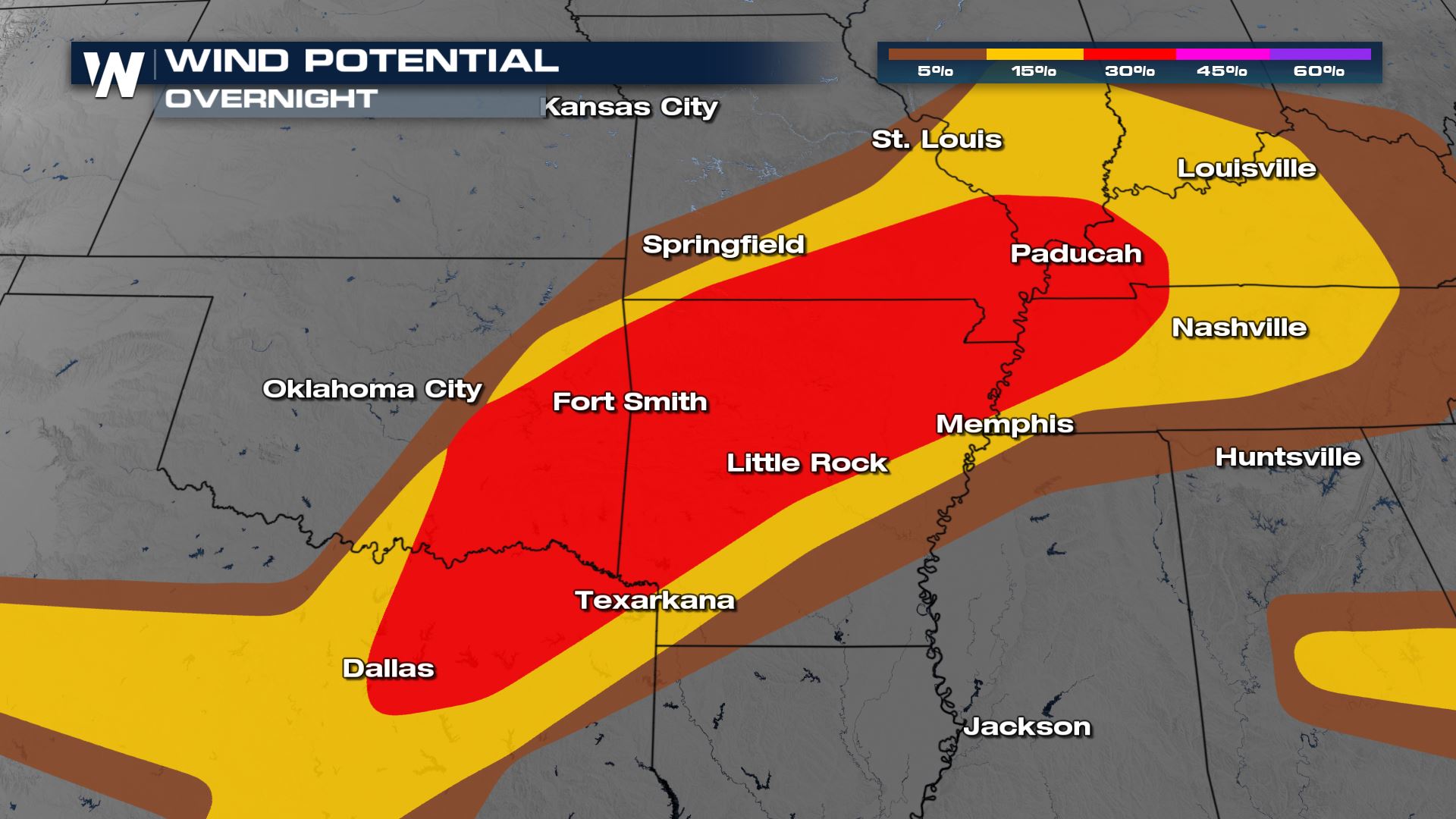 The hail threat will also be in the forecast, but the largest and more significant hail will be through parts of Texas and Oklahoma. Check out the latest forecast on Significant Hail.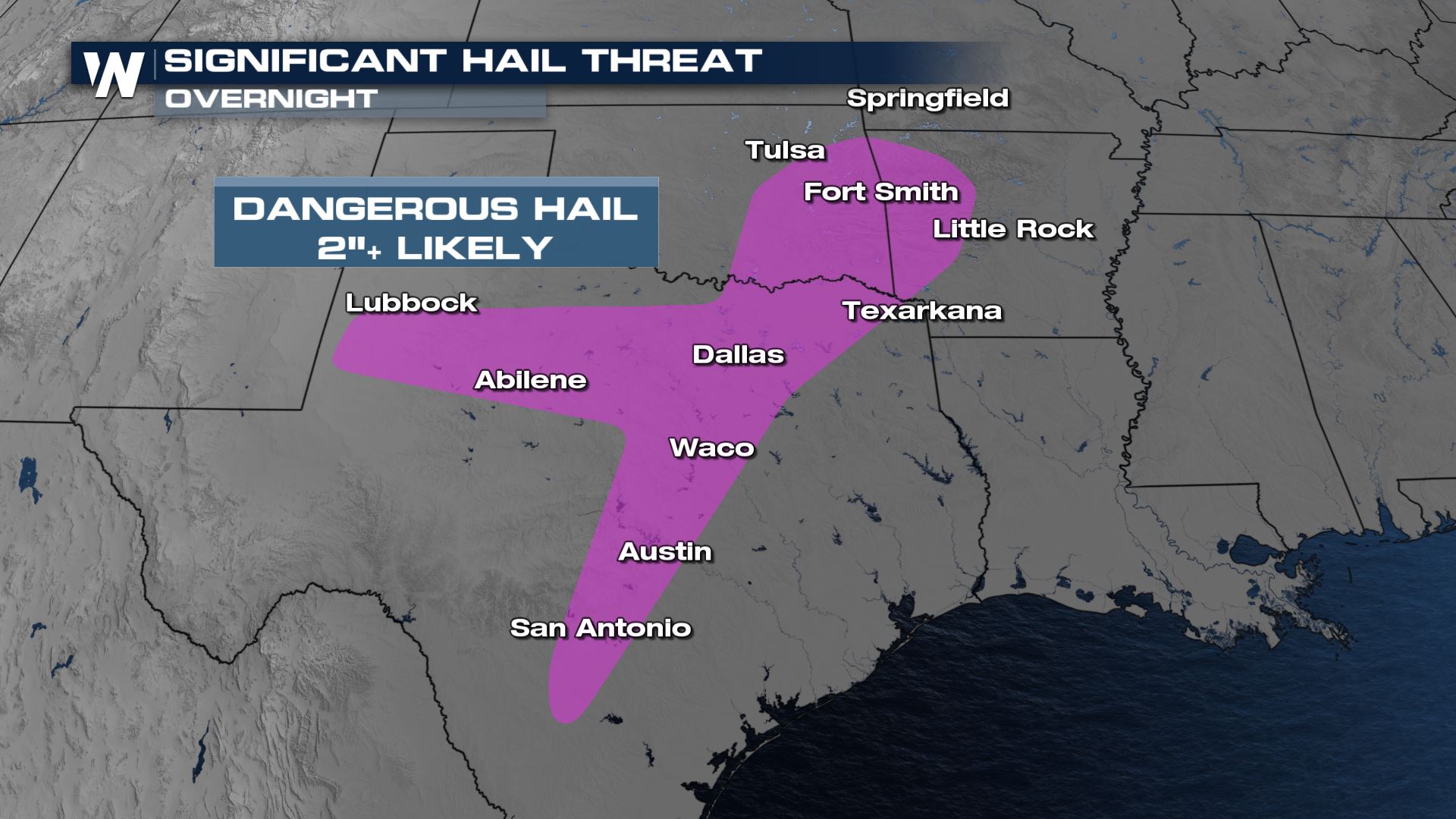 Forecast
The latest timing for the severe storms will be overnight, and there will even be a threat for damaging winds and possible tornadoes into early Tuesday morning.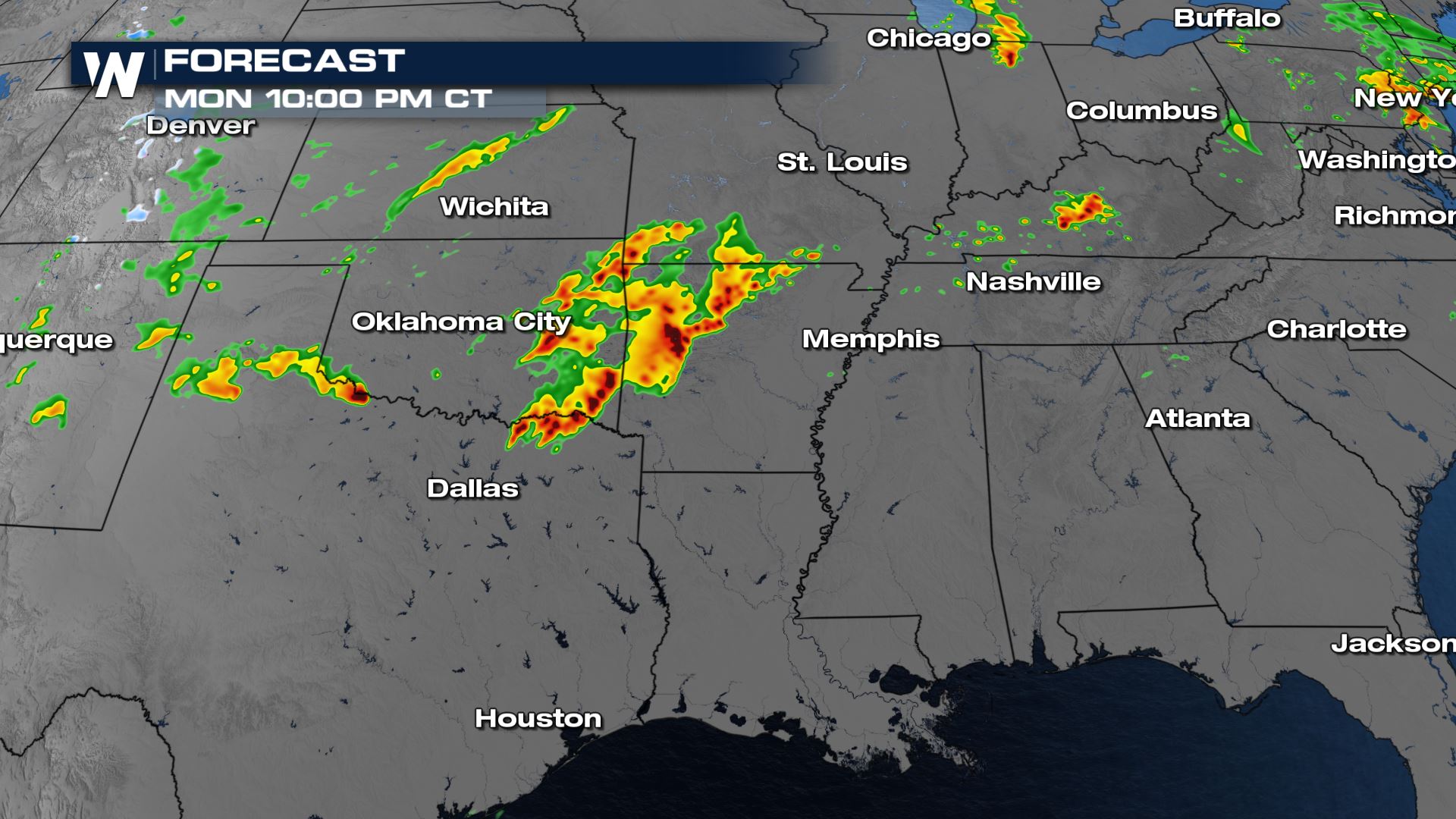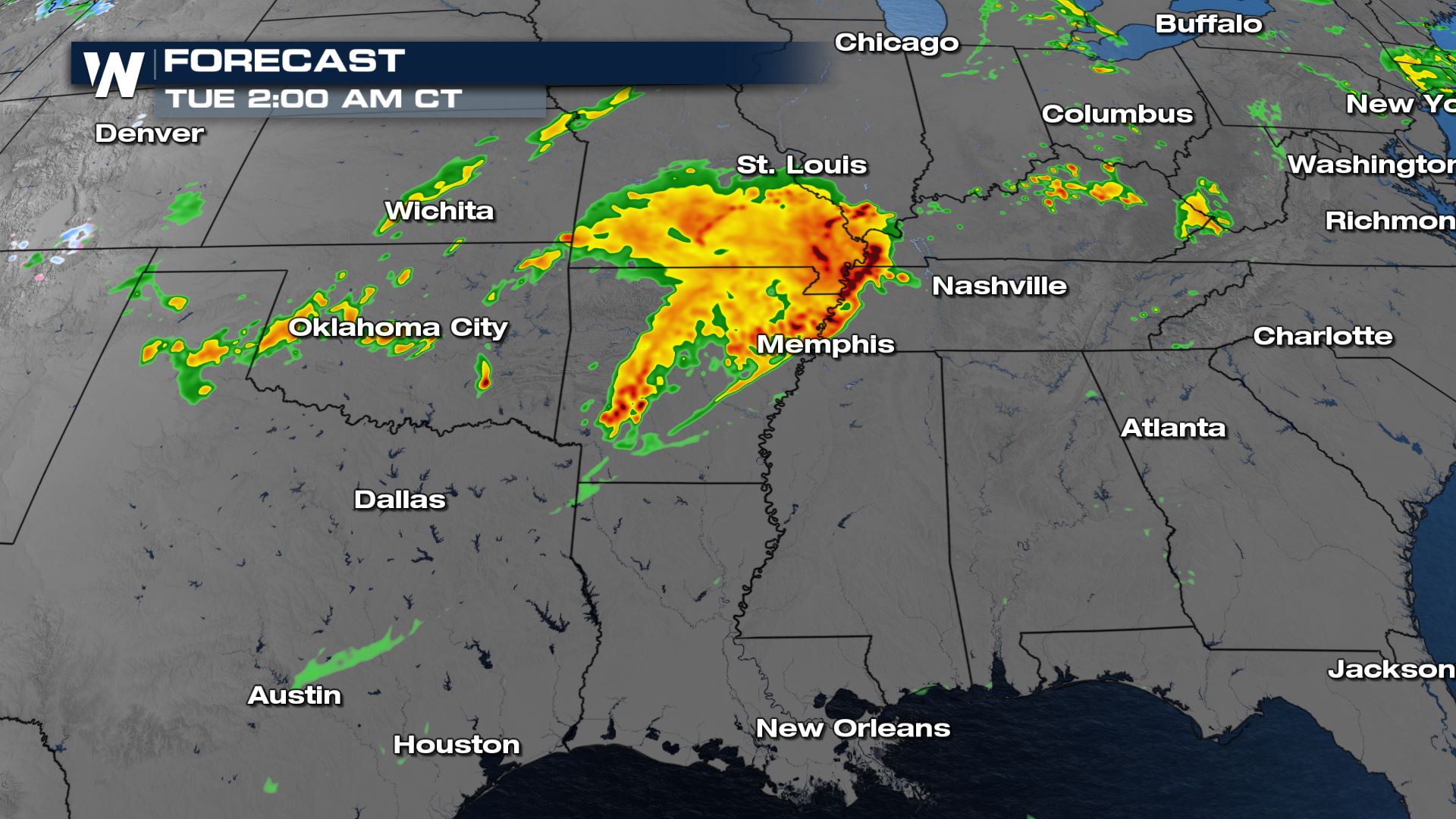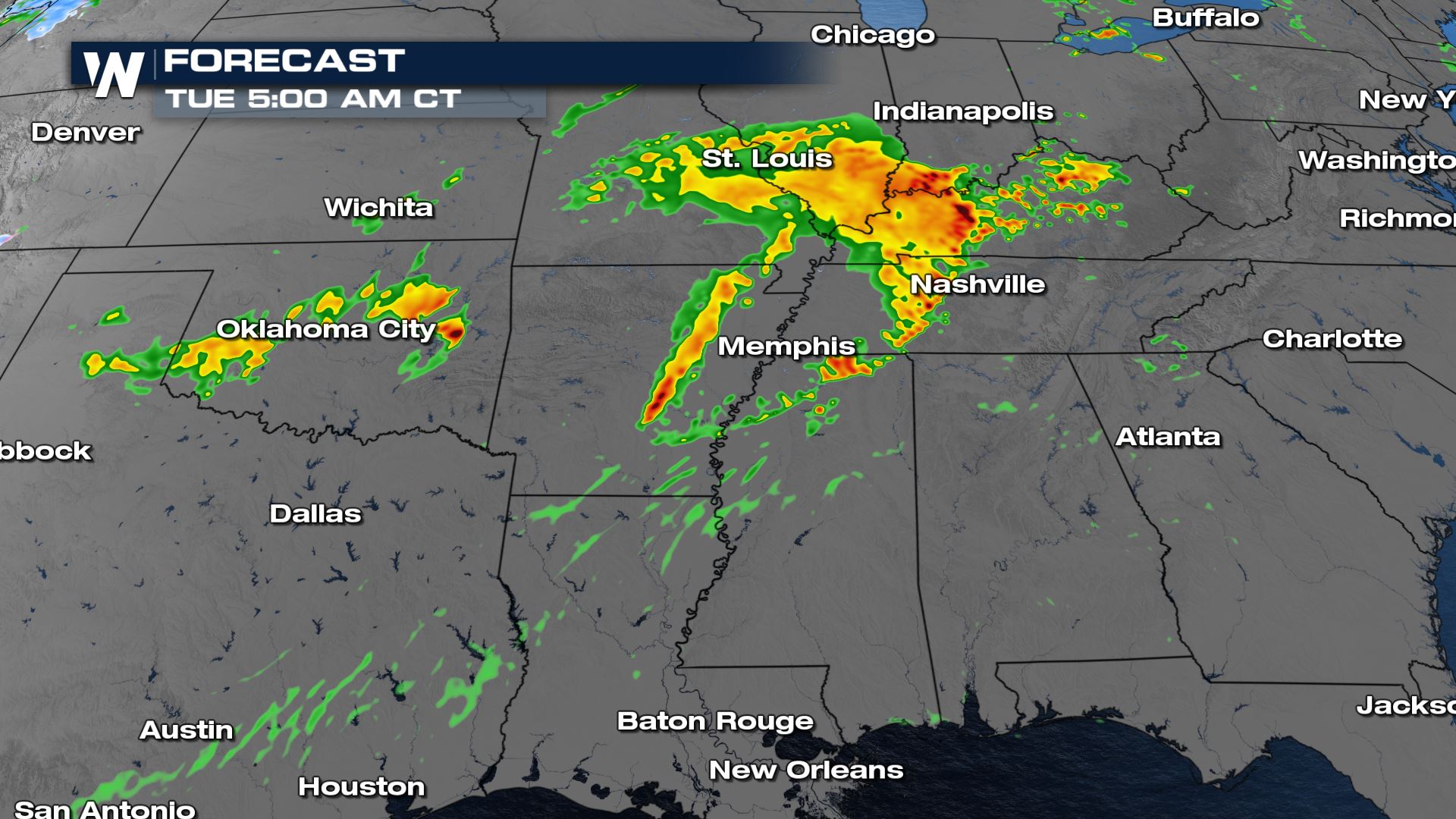 Keep checking with WeatherNation for more updates on this severe weather threat.