A widespread area from the Plains to the East Coast has the potential to see severe weather today (Thursday). There is an enhanced risk for severe thunderstorms from southern Virginia to eastern Georgia. Damaging strong wind gusts are the biggest concern for the late afternoon and early evening. Isolated tornadoes are possible along with large hail, greater than an inch in diameter.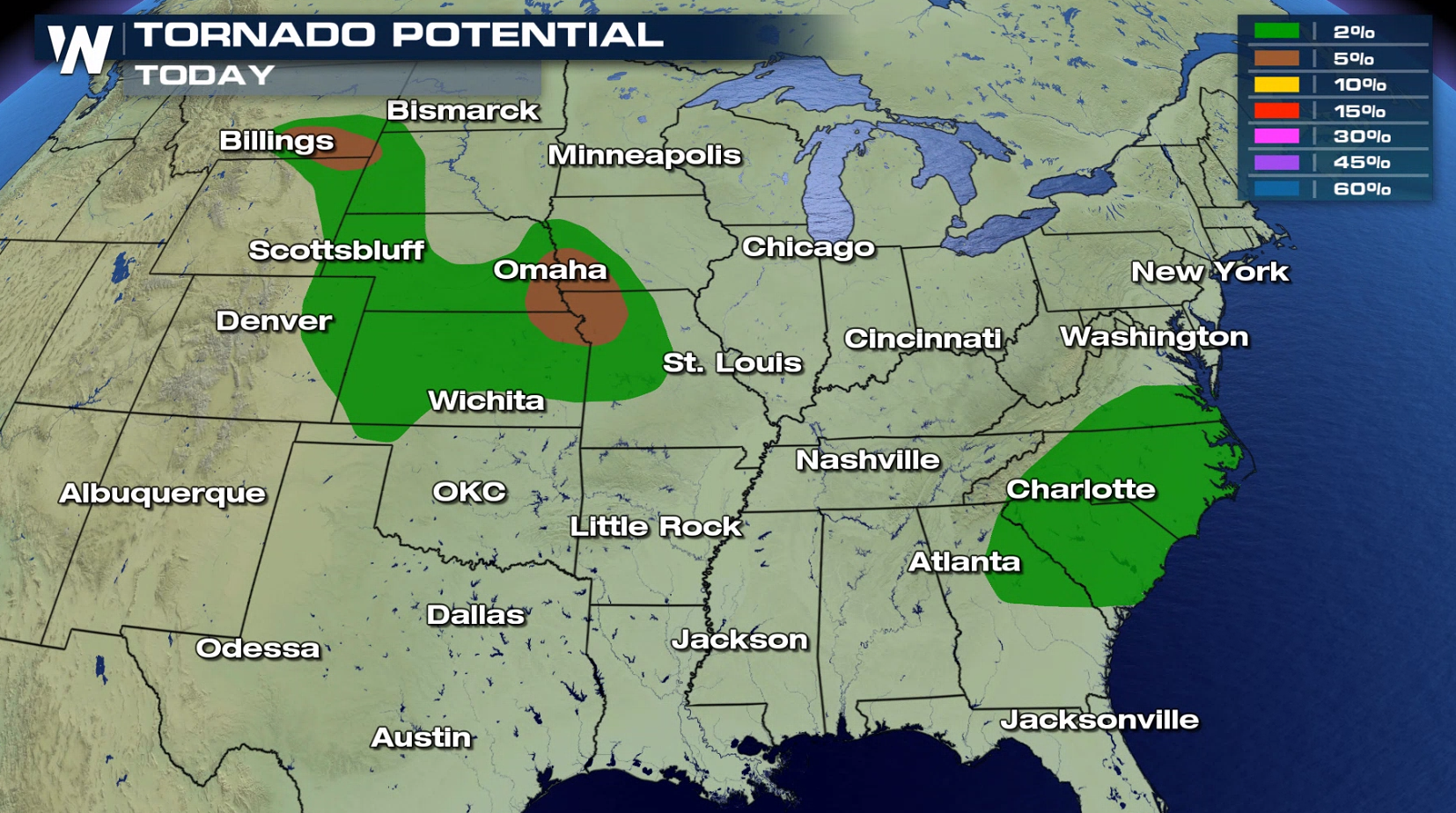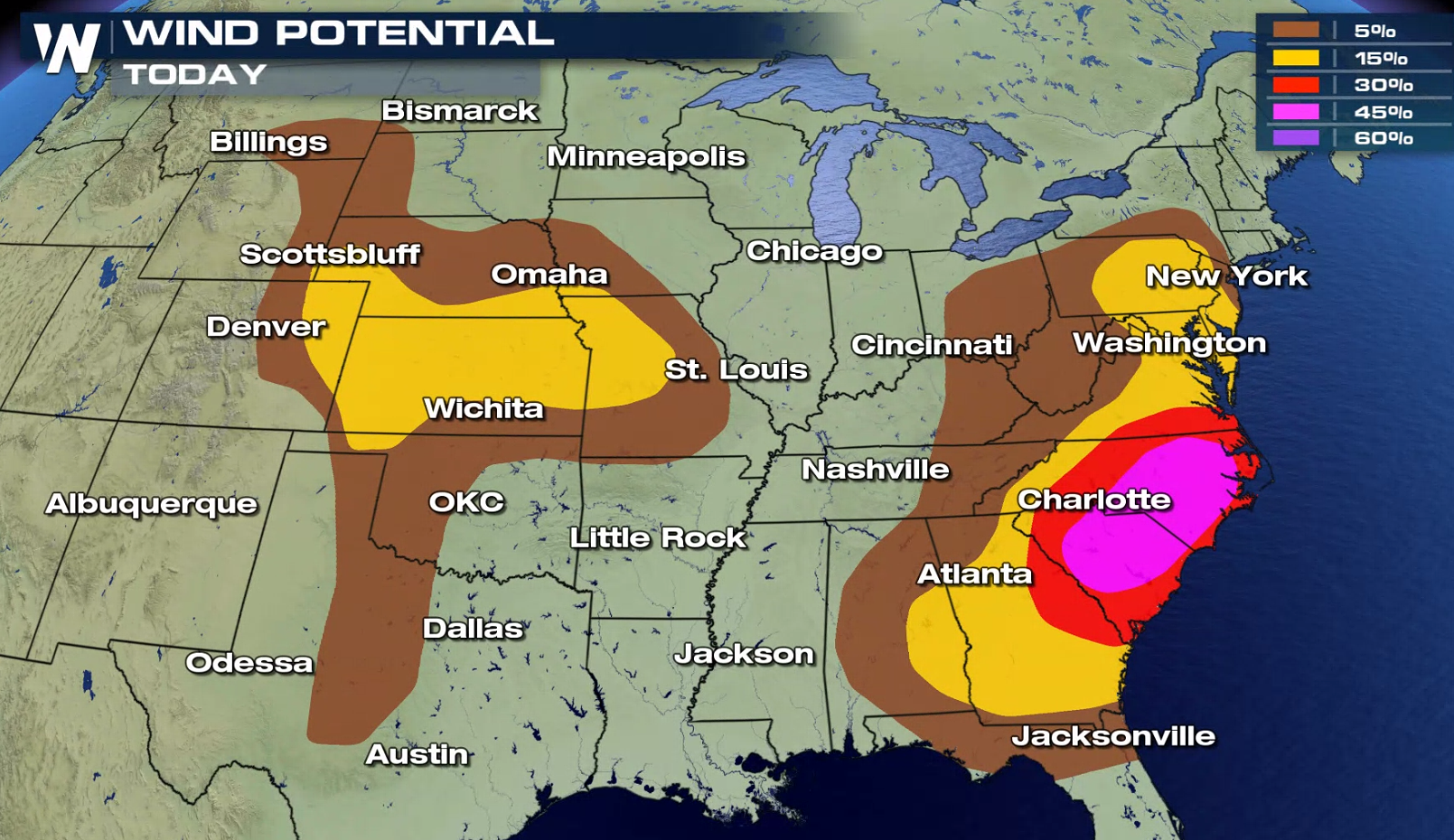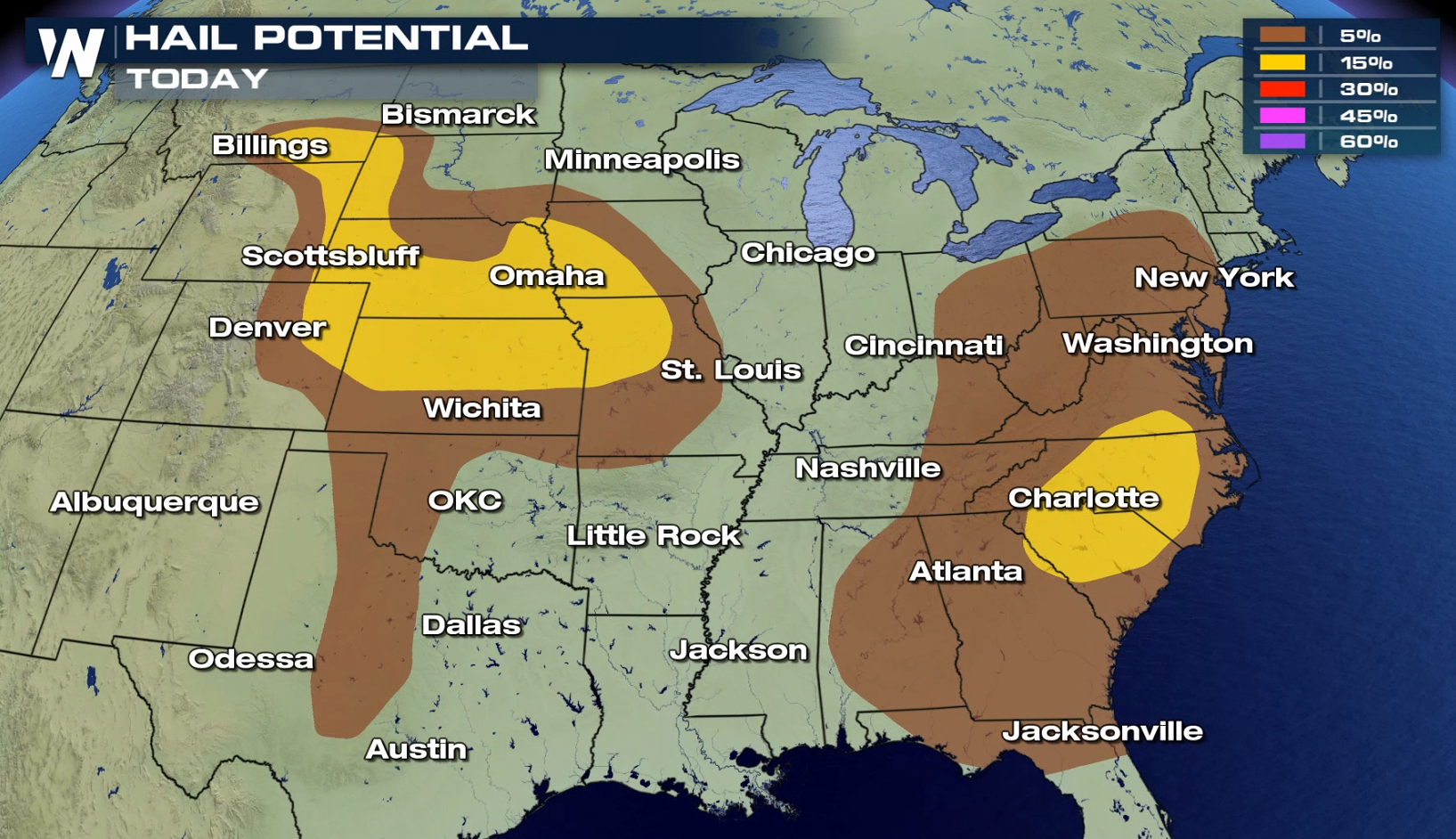 Humidity has been increasing ahead of both storm systems in the Plains and along the Eastern Seaboard. With instability building as temperatures climb this afternoon, severe thunderstorms will develop.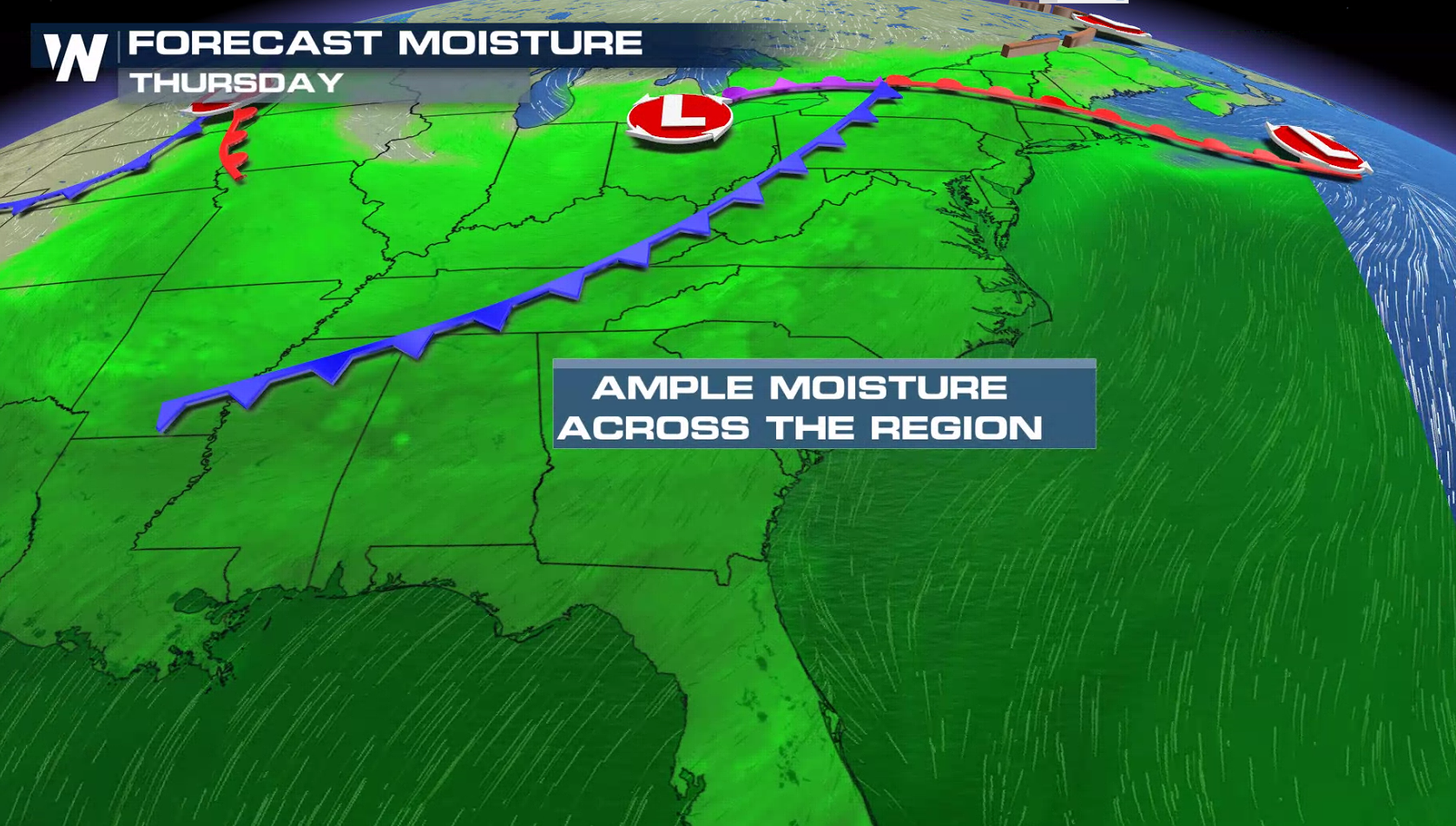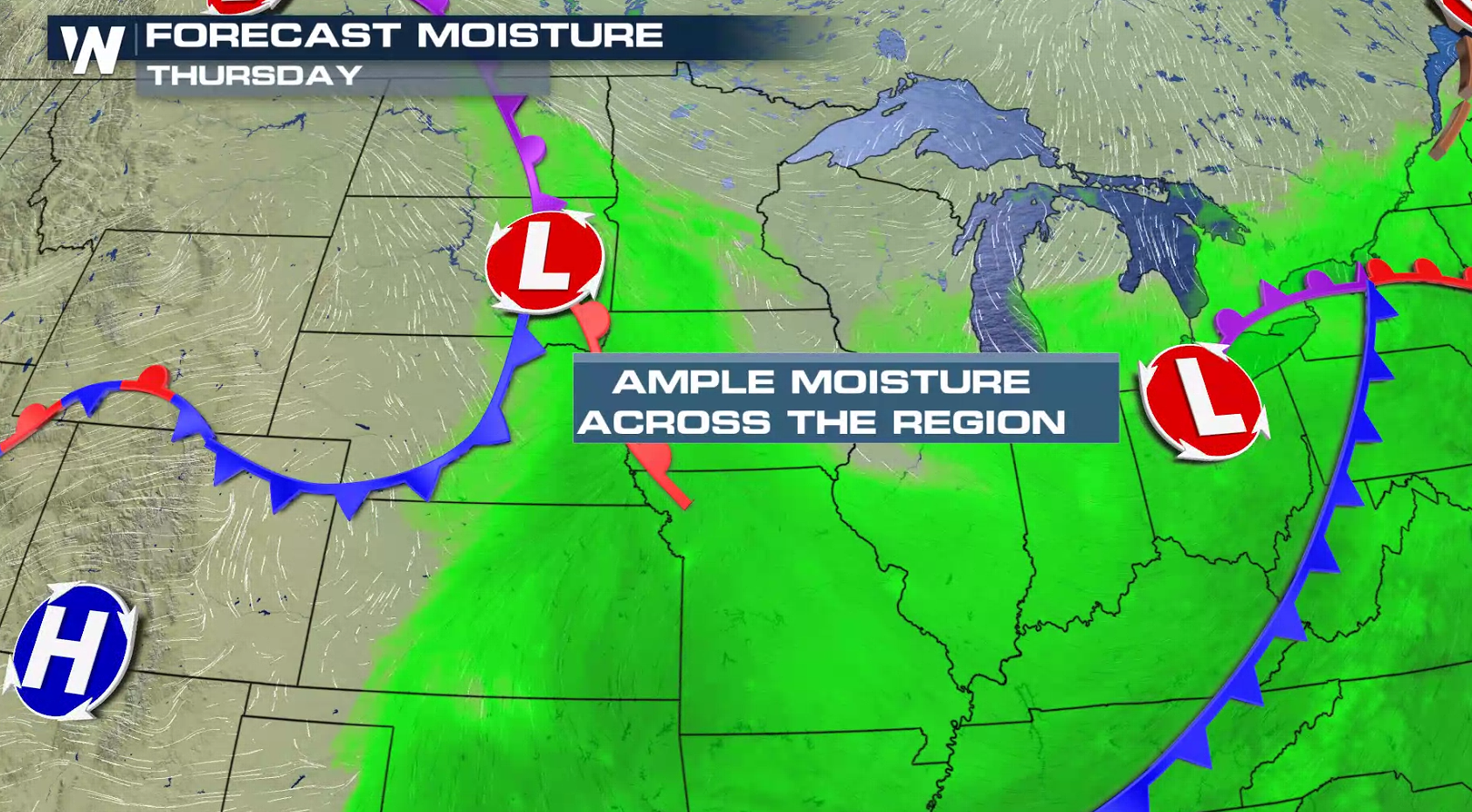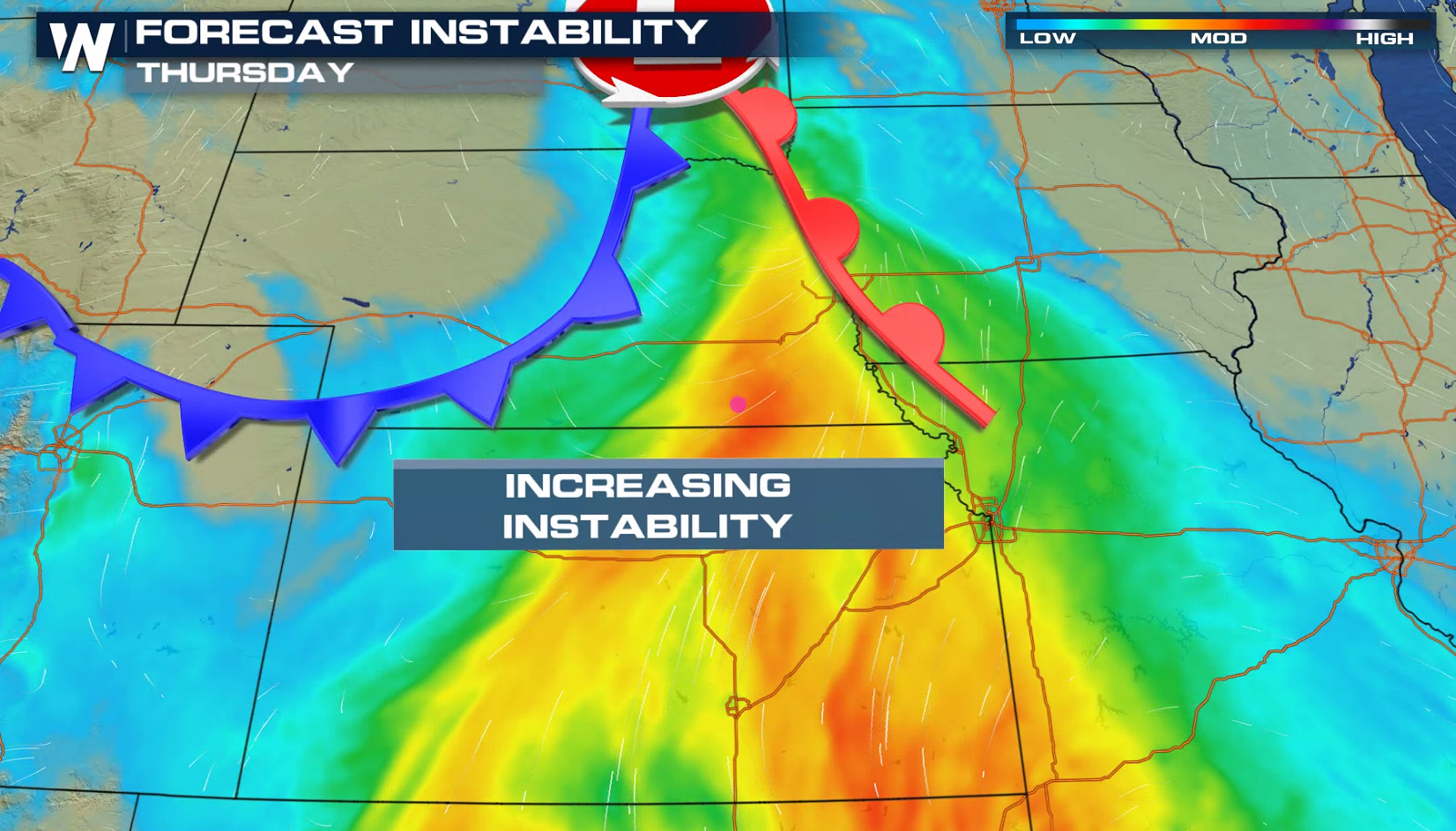 A wave of thunderstorms, likely producing strong winds, will form in the this afternoon in the central Appalachians. The storms will push into the Atlantic this evening. Storms will fire in the Plains this evening ahead of a low pressure center and series of fronts.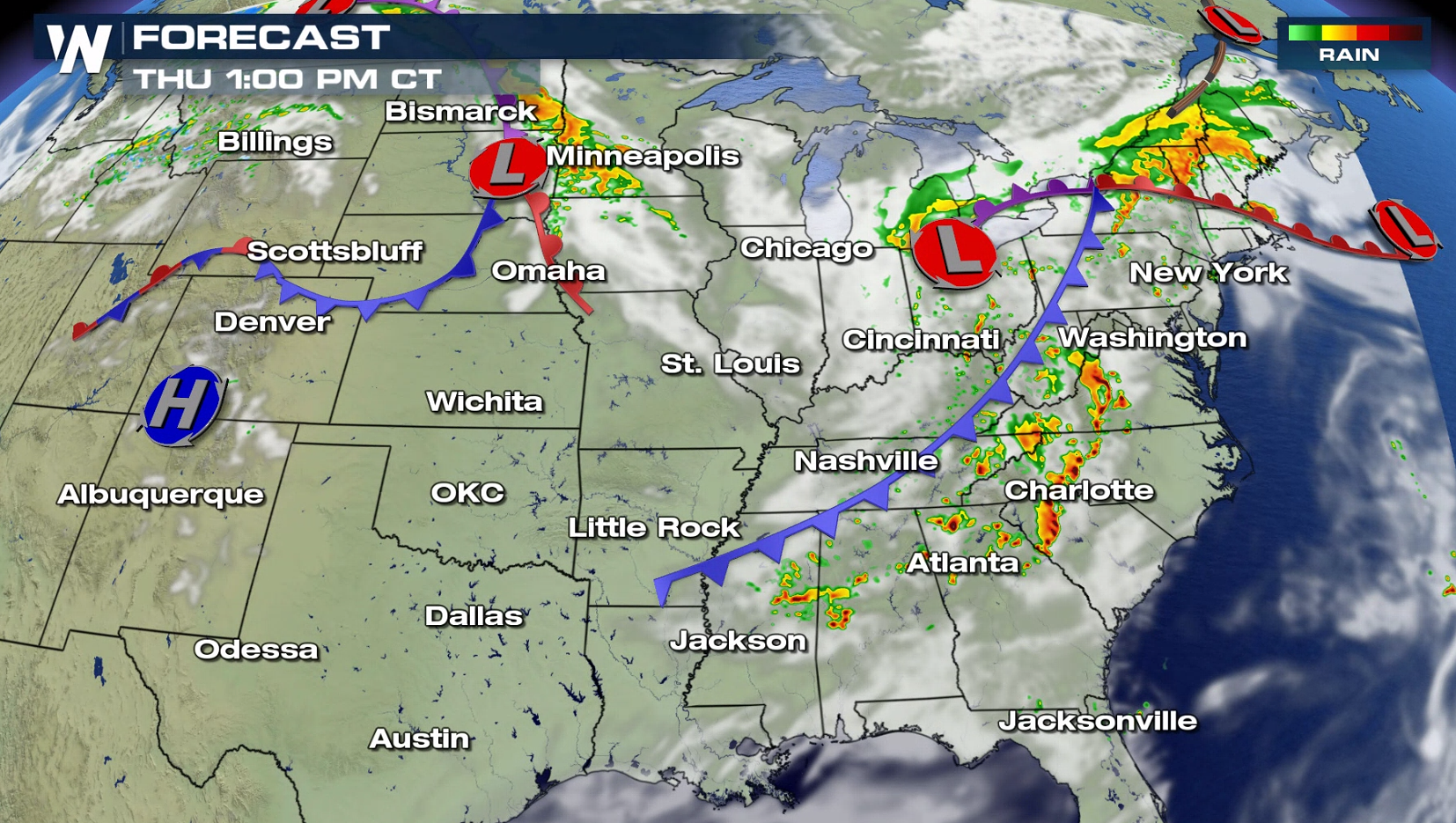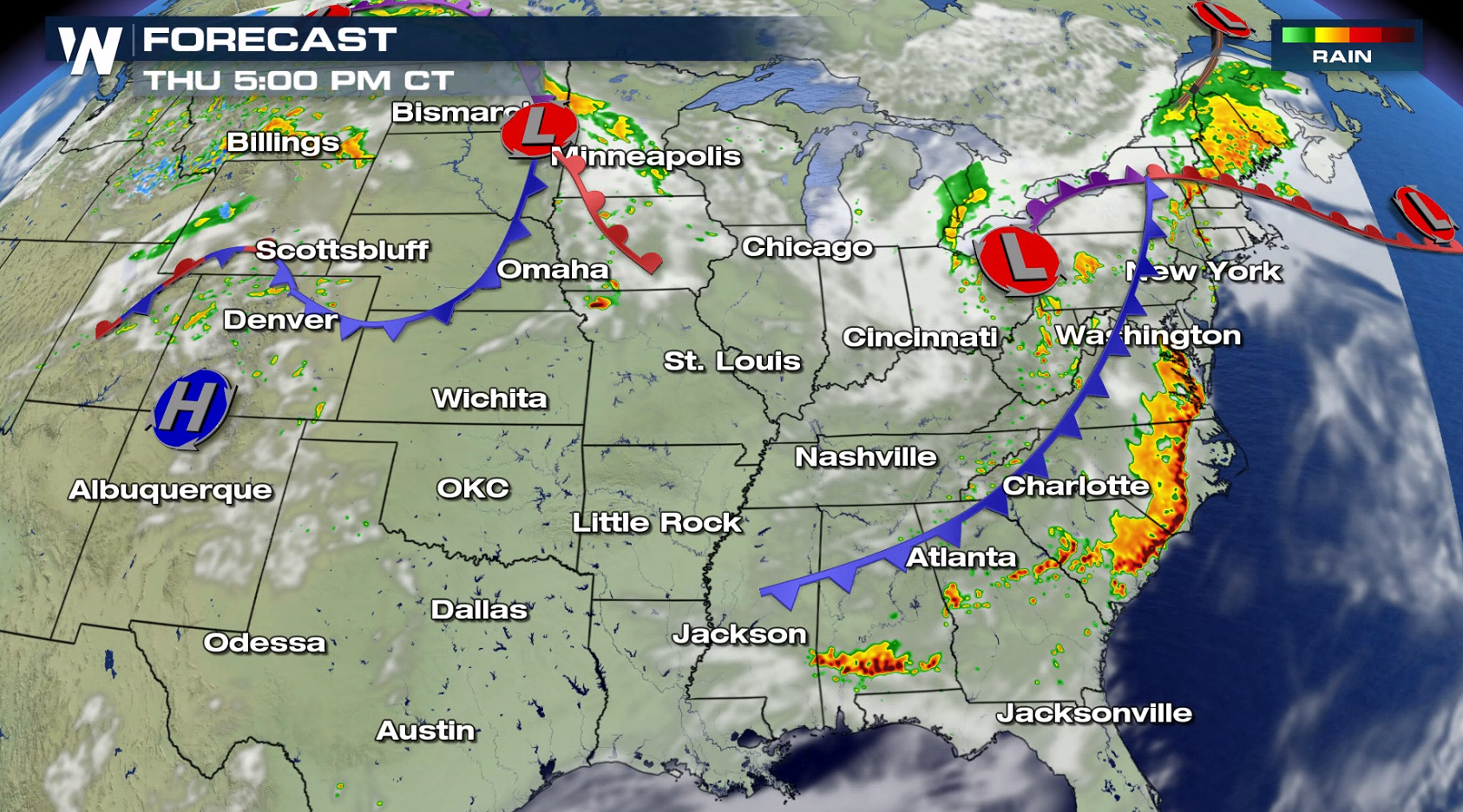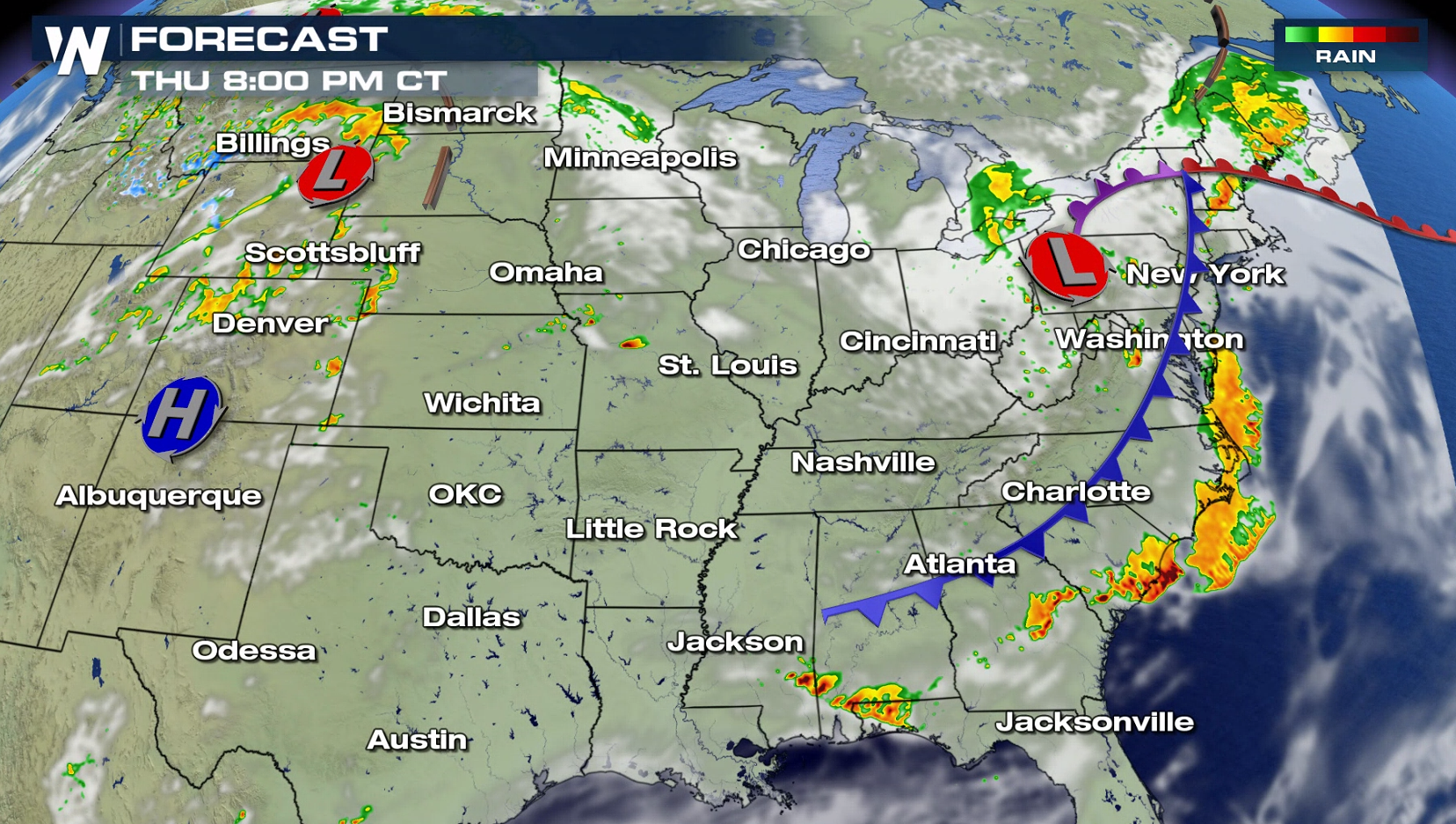 Stay up to date on the latest forecast and severe weather information with WeatherNation on-air and online throughout the day. For WeatherNation: 
Meteorologist Mace Michaels