After a severe weather outbreak Thursday
, the risk for severe thunderstorms continues today (Friday) for the Southeast, although likely not as widespread or intense. There is a marginal risk for severe thunderstorms (level 1 on a scale of 1 to 5) from the outer banks of North Carolina into Georgia. A second area is focused near the Mississippi Delta.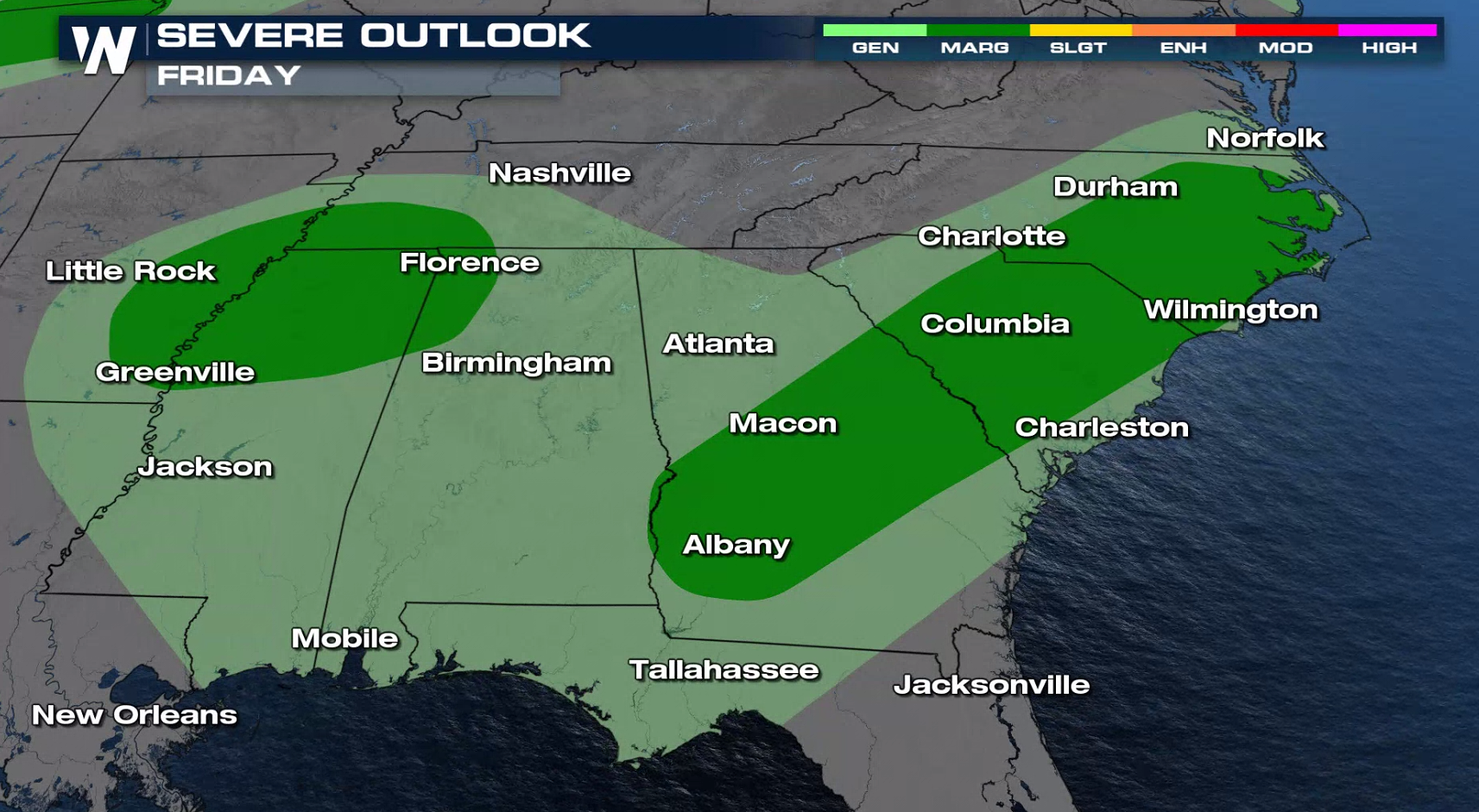 A stalled front will spur the chance for isolated severe storms from Georgia through North Carolina, primarily with the threat of damaging winds.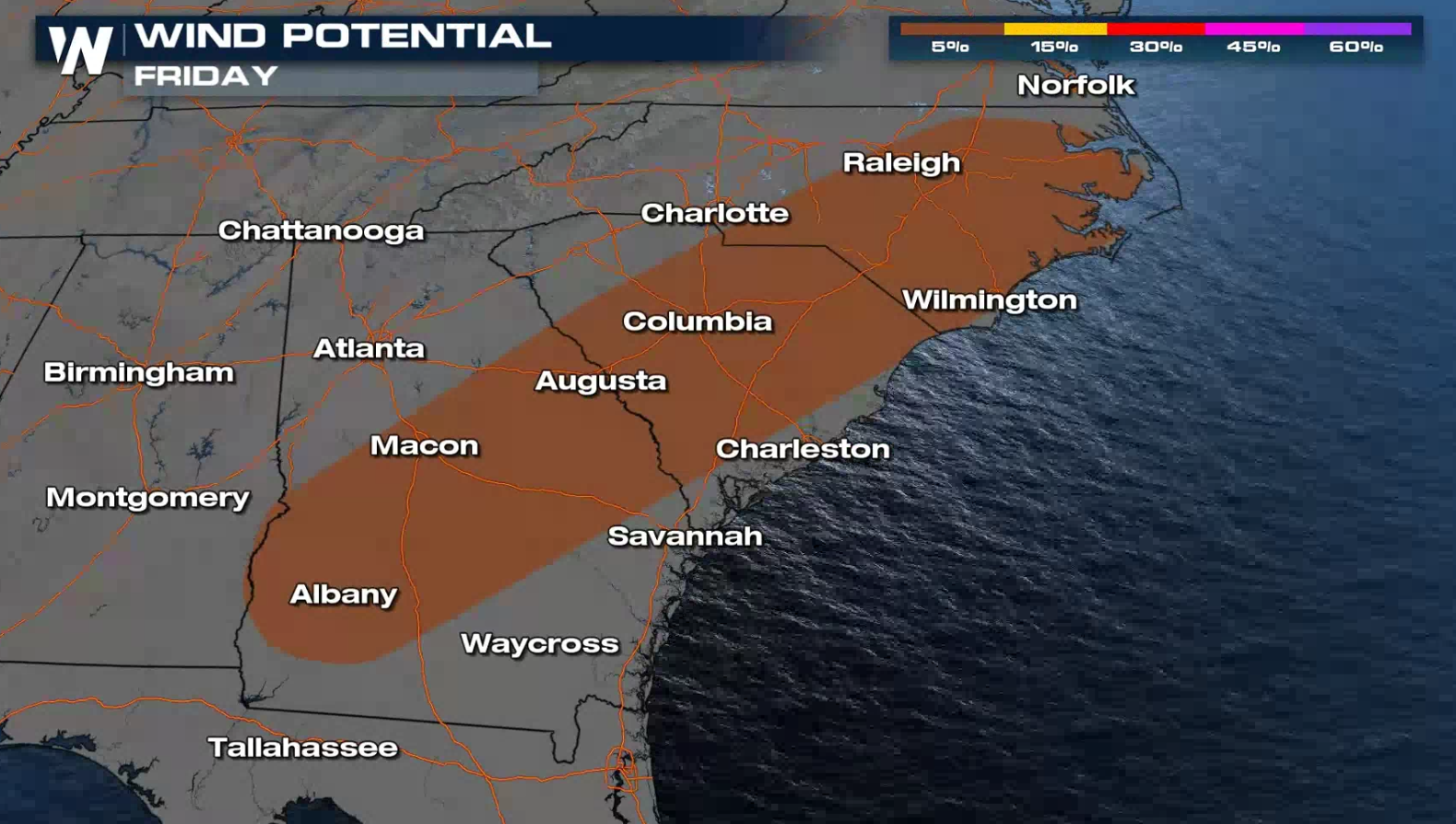 Large hail is the main concern for the second risk area in the Mississippi Delta. This highlights a limited threat for overnight thunderstorms into early Saturday that could produce hail greater than an inch in diameter.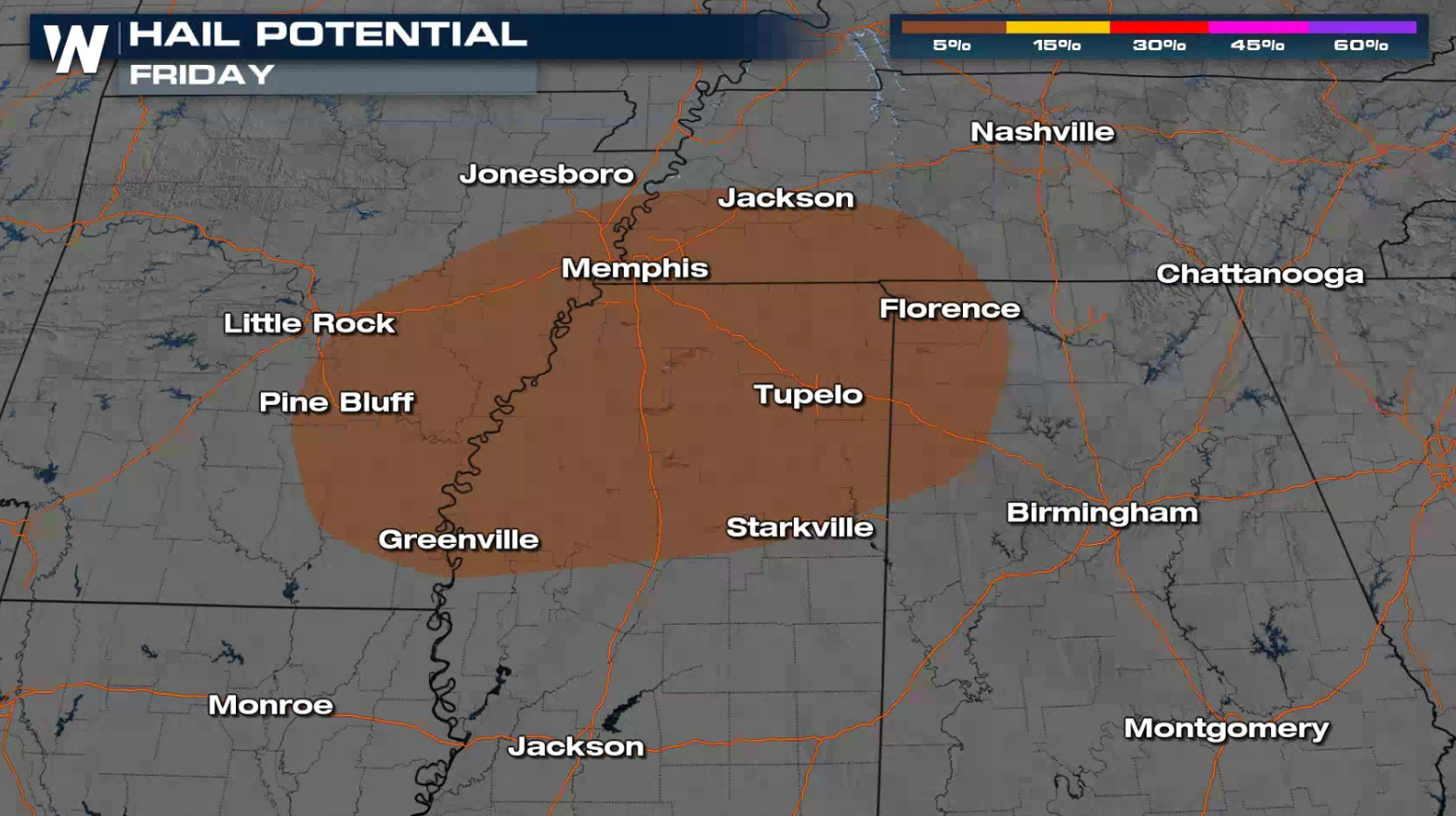 The strong storm system from Thursday has weakened with diminished upper level support. Moderate instability coupled with a well defined cold front will fuel severe thunderstorm development in the late afternoon. Storms will continue into the early evening before diminishing.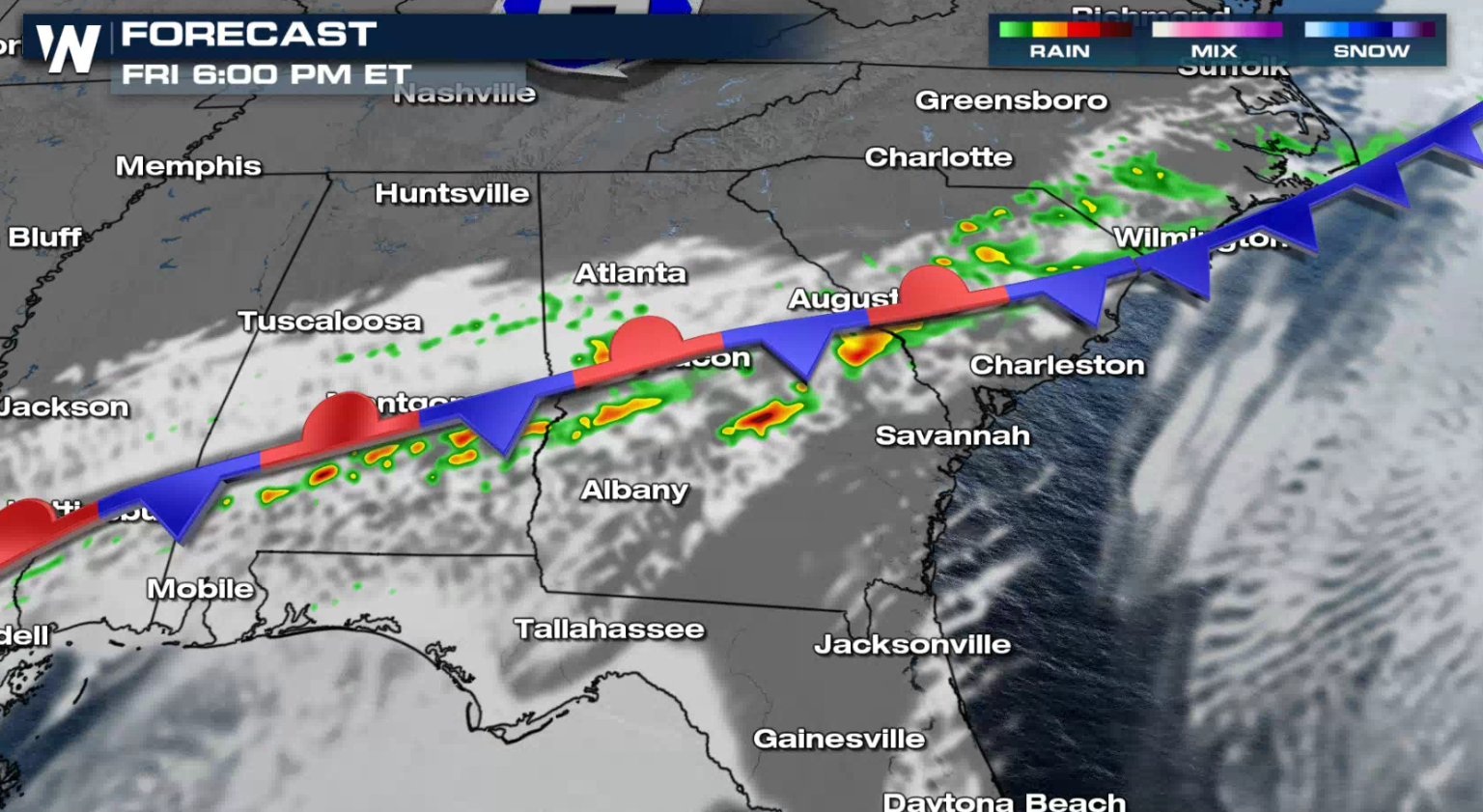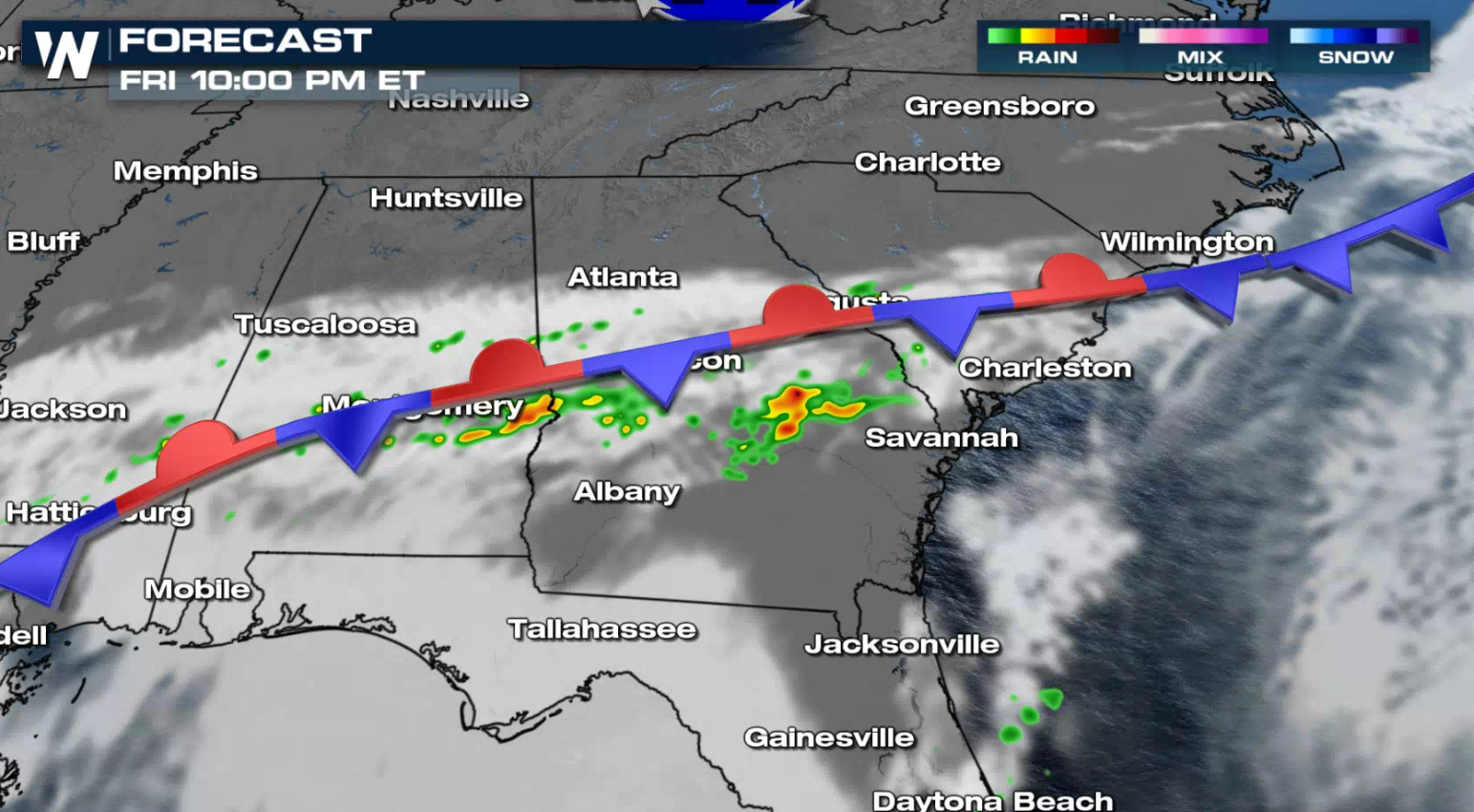 There is an additional threat for
severe thunderstorms in the Southeast on Saturday
. If you are in the risk areas, check back with WeatherNation on-air and online for forecast updates and the latest alerts.