Severe weather moved across the Upper Midwest and Northern Plains this weekend with large hail and strong winds. Hail larger than golf balls and gusts greater than 70 mph were reported on Sunday.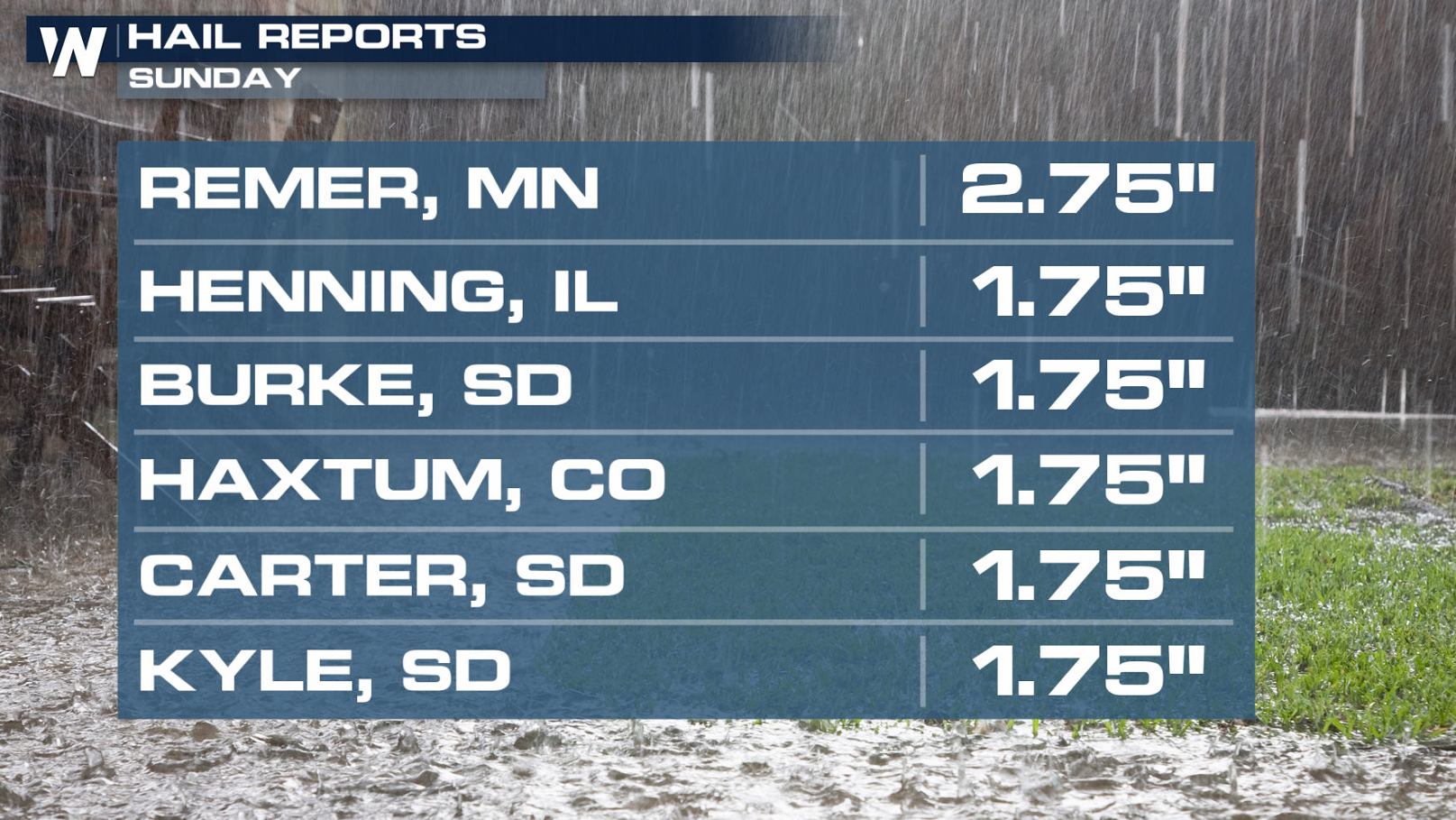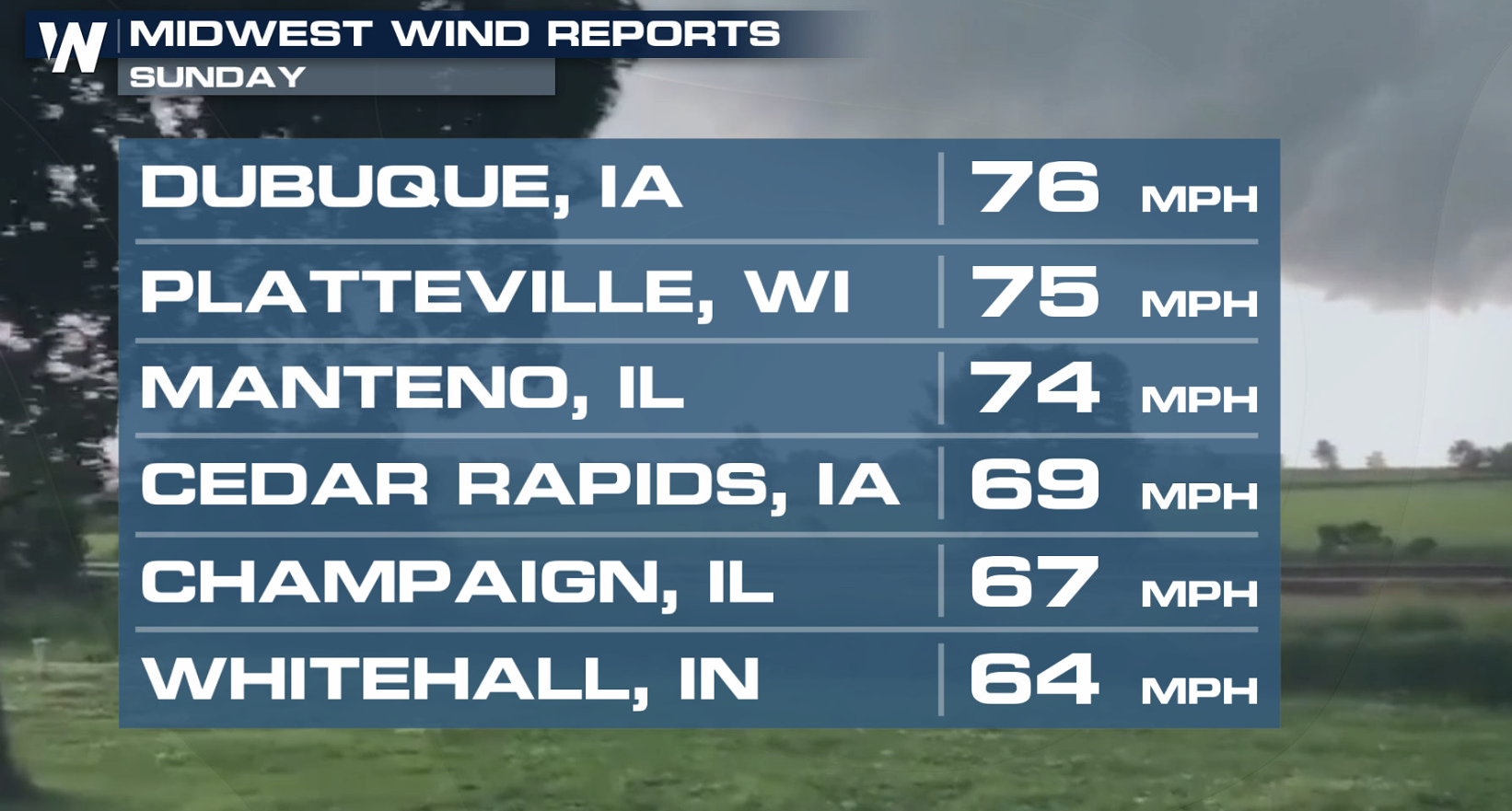 The risk area today (Monday)
remains in the High Plains and Upper Midwest, with little change found for Tuesday. There is a slight risk for severe thunderstorms near a low pressure center in Montana, Wyoming, North and South Dakota. A marginal risk is found near the Great Lakes, along a stationary front.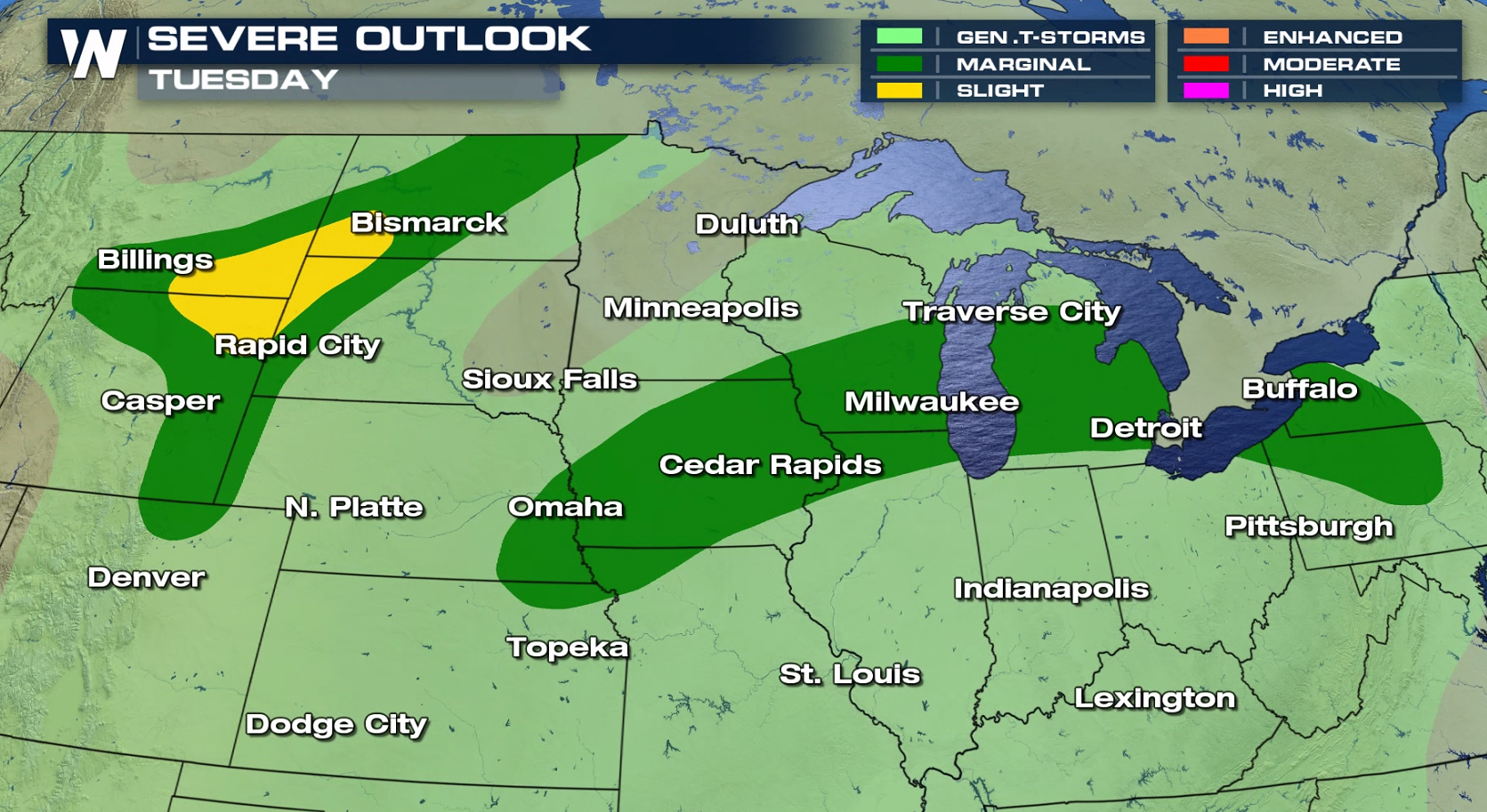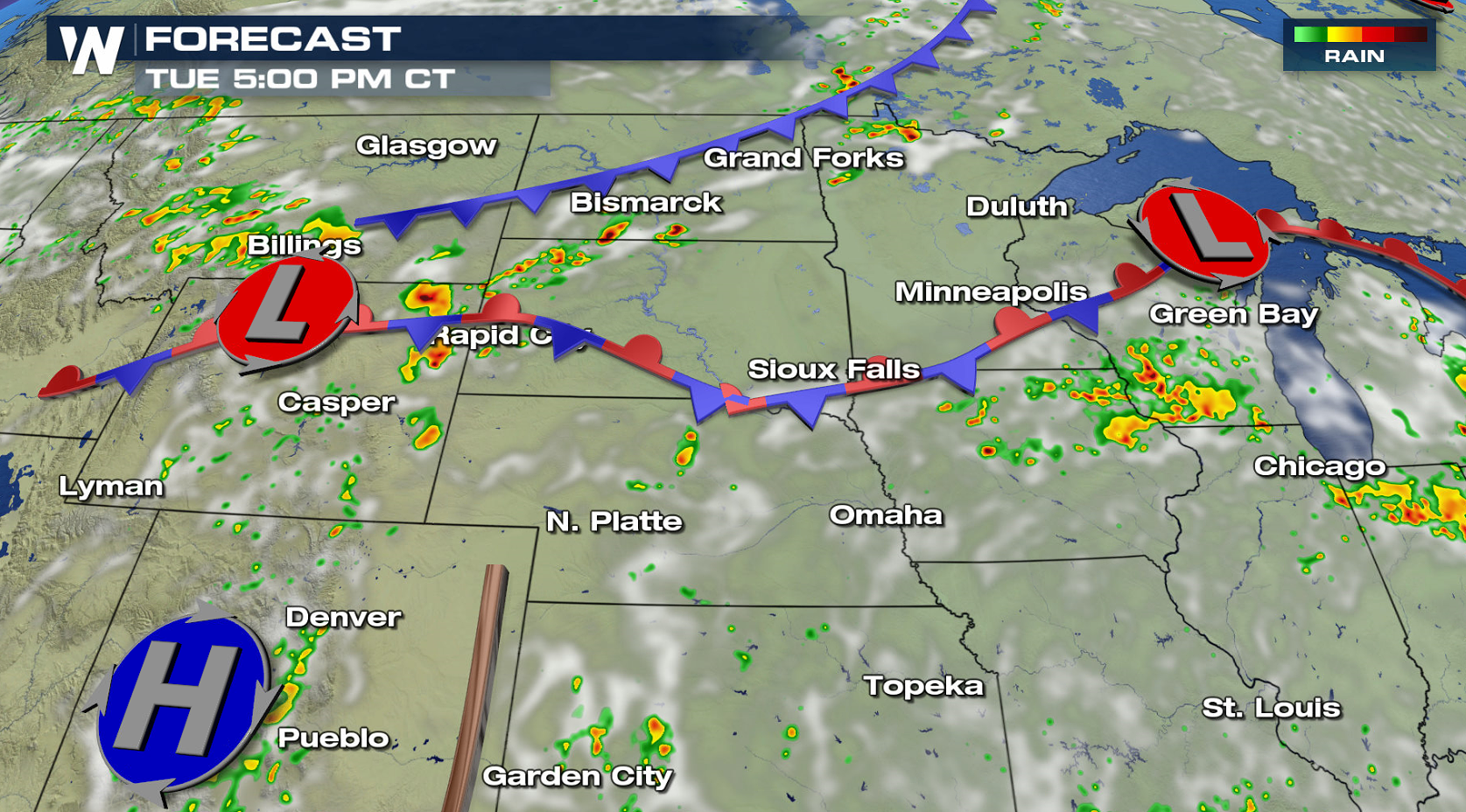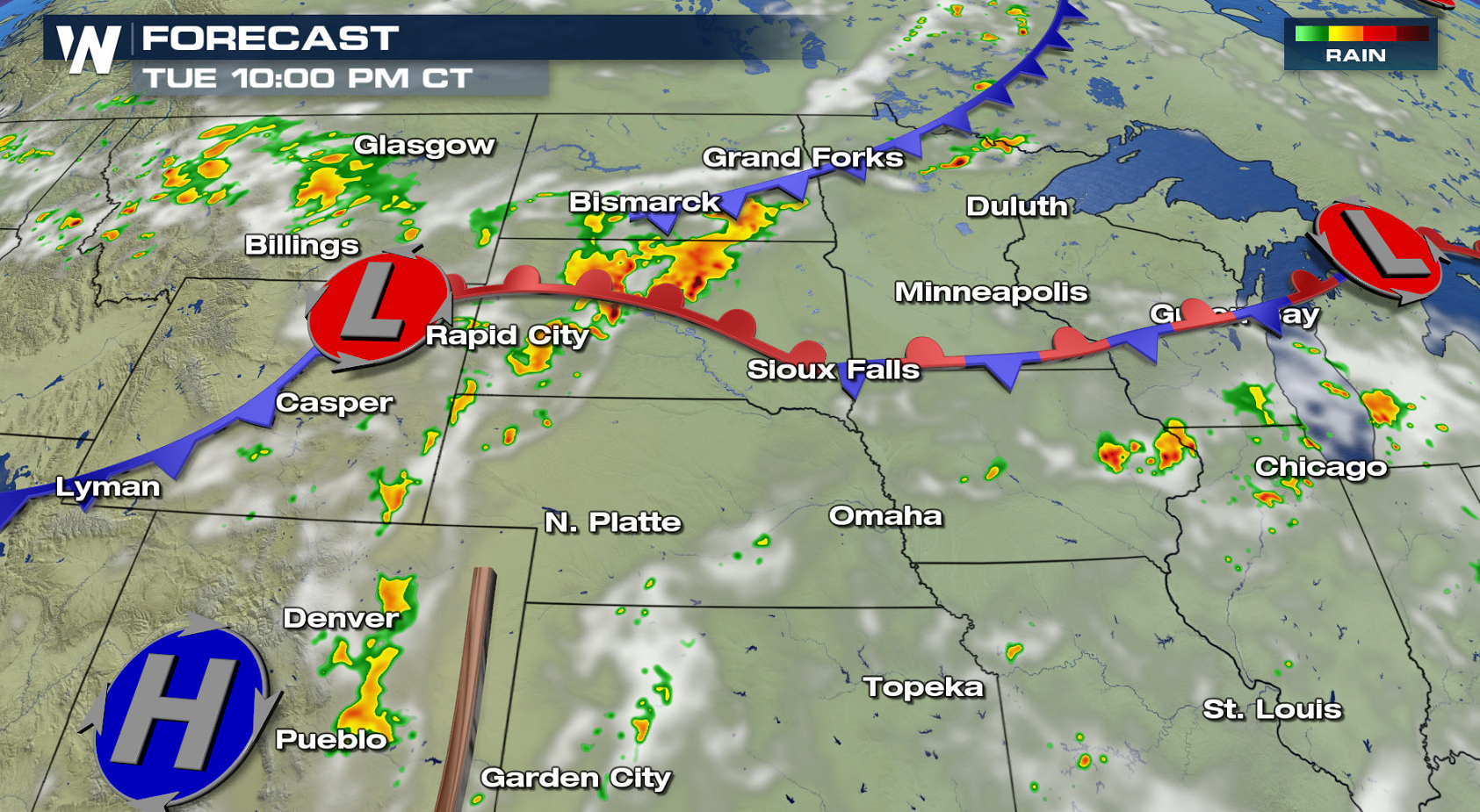 Lower instability and a weaker Jet Stream will lead to fewer severe storms on Wednesday. There is a marginal risk in the Ohio Valley and Northern Plains. The same two storm systems will produce some severe storms, but overall coverage will likely be less.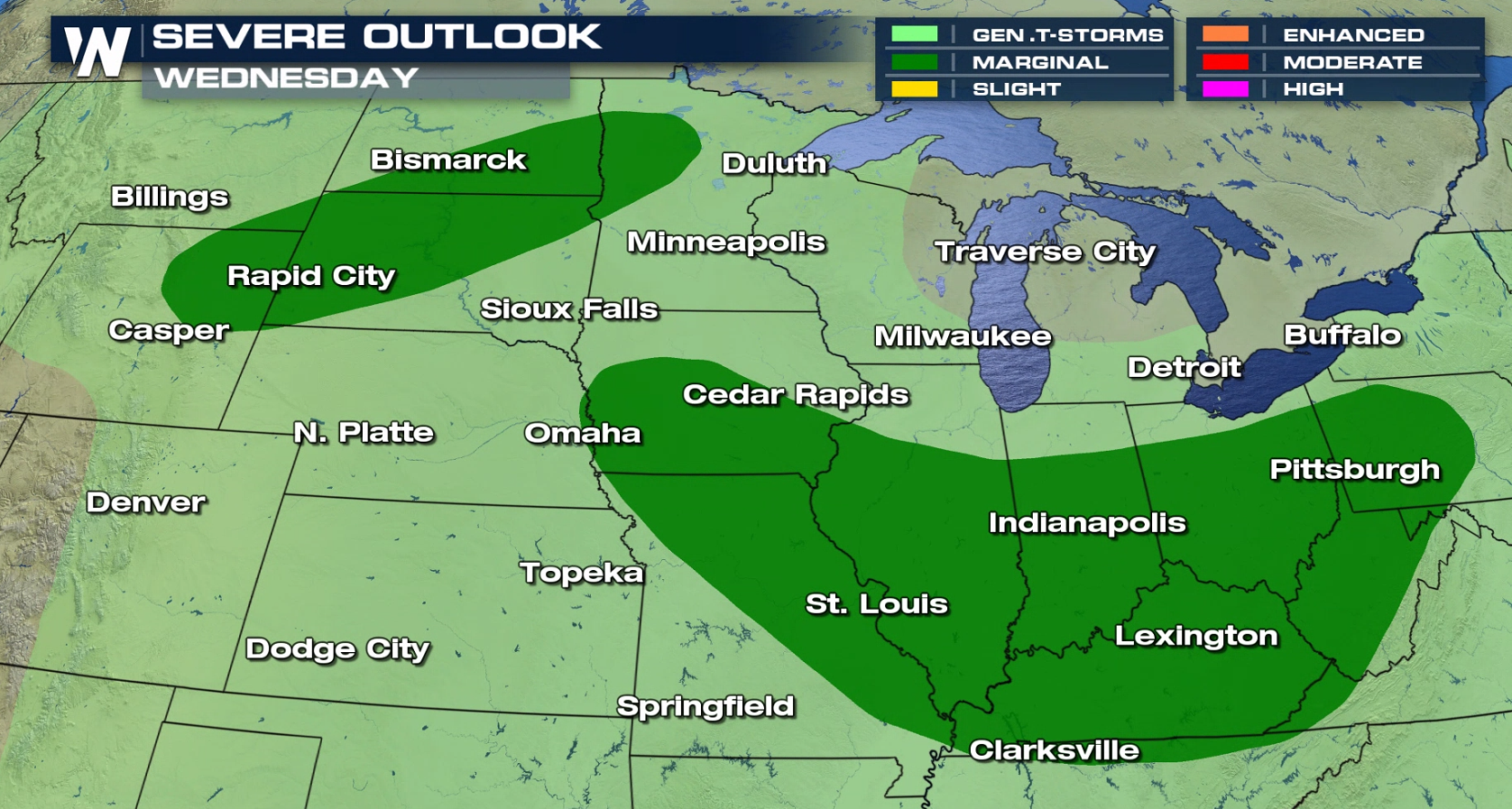 For WeatherNation: 
Meteorologist Mace Michaels