As we follow an elongated front from the Midwest into the Northeast, a low pressure center developing along the wave will encourage some stronger storms into the midday and afternoon hours in Maine today (Monday). Temperatures will be hot here, which will build instability.  As this boundary lingers across the region, it may instigated some stronger storms.
Severe Potential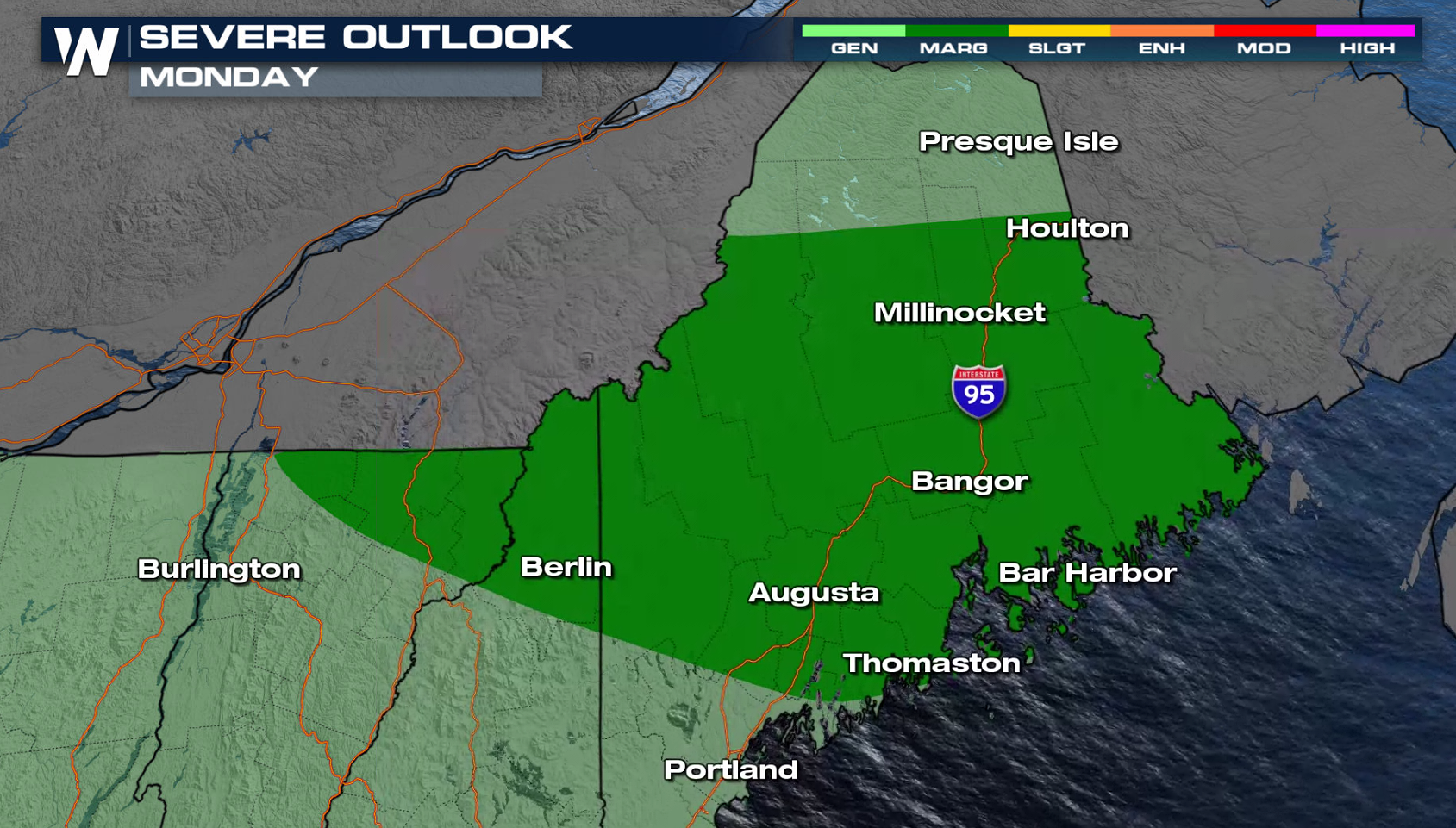 There is a marginal risk for severe storms(level 1 on a scale of 1 to 5) throughout most of Maine and in northern sections of New Hampshire and Vermont. Strong, damaging wind gusts greater than 58 mph are the main risk. The threat for tornadoes and large hail is low.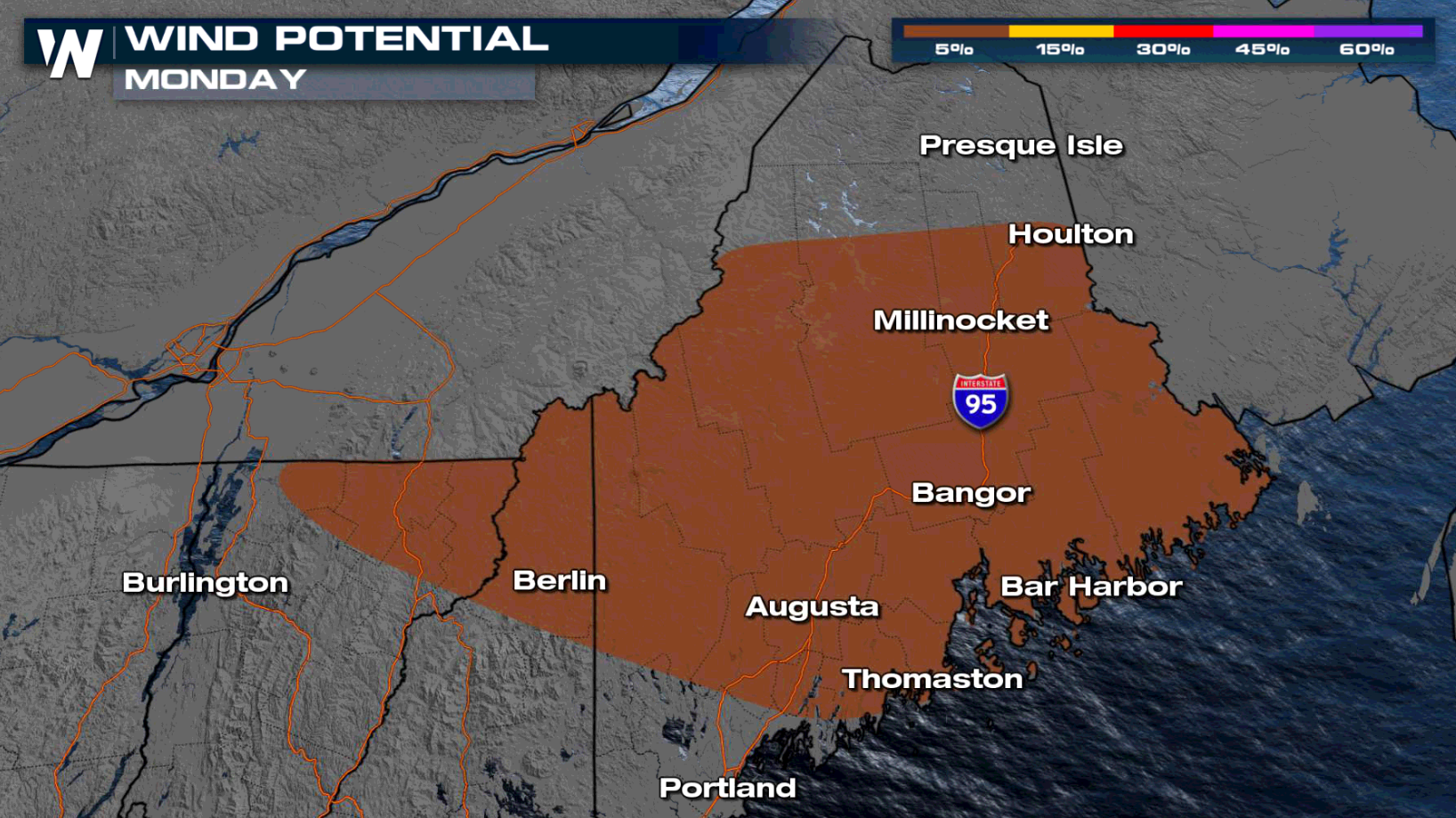 Forecast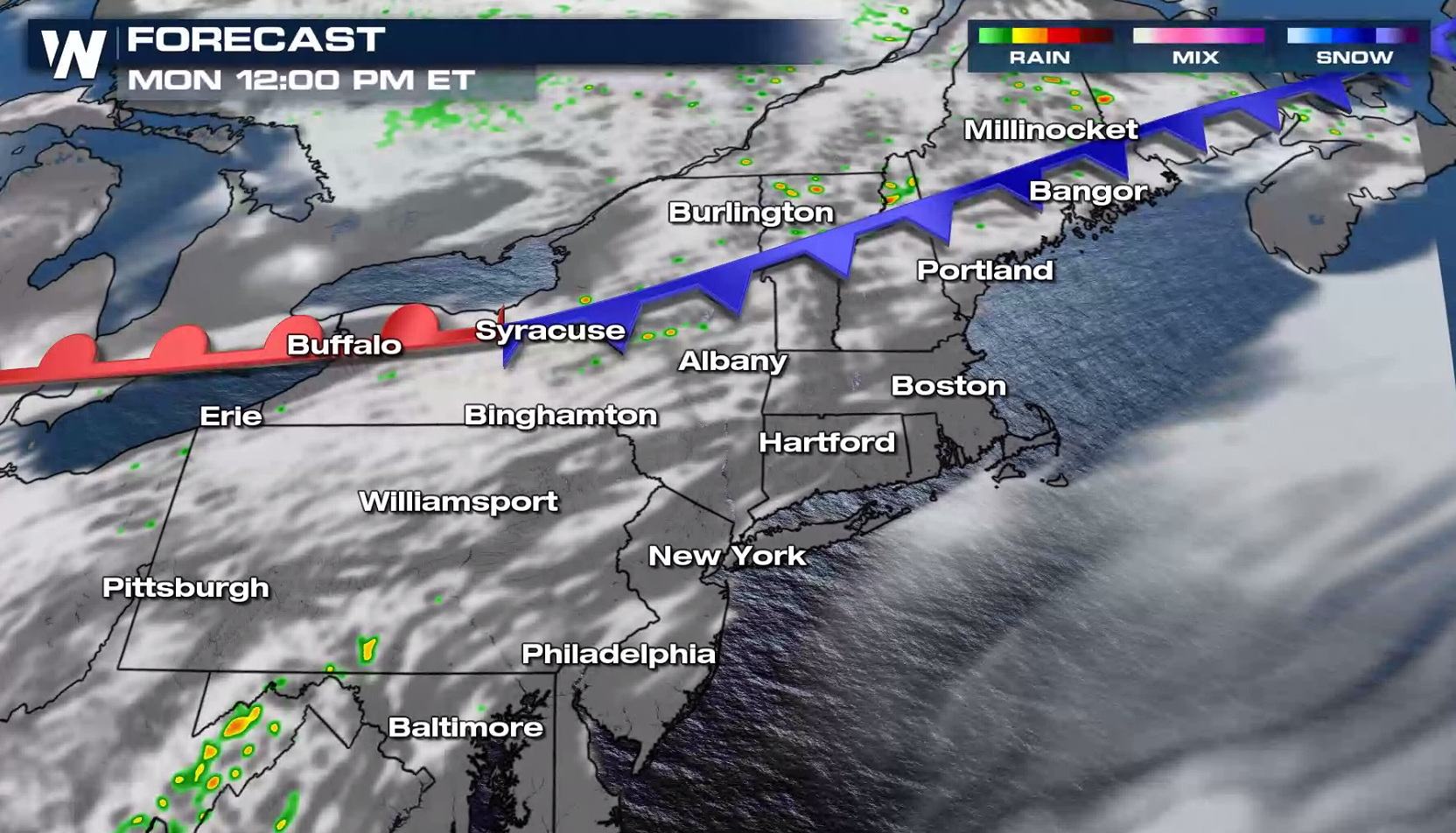 By midday, a few showers and thunderstorms form in Maine and northern New England. Coverage grows into the afternoon and early evening. Rich moisture and hot temperatures support the development of a few severe thunderstorms.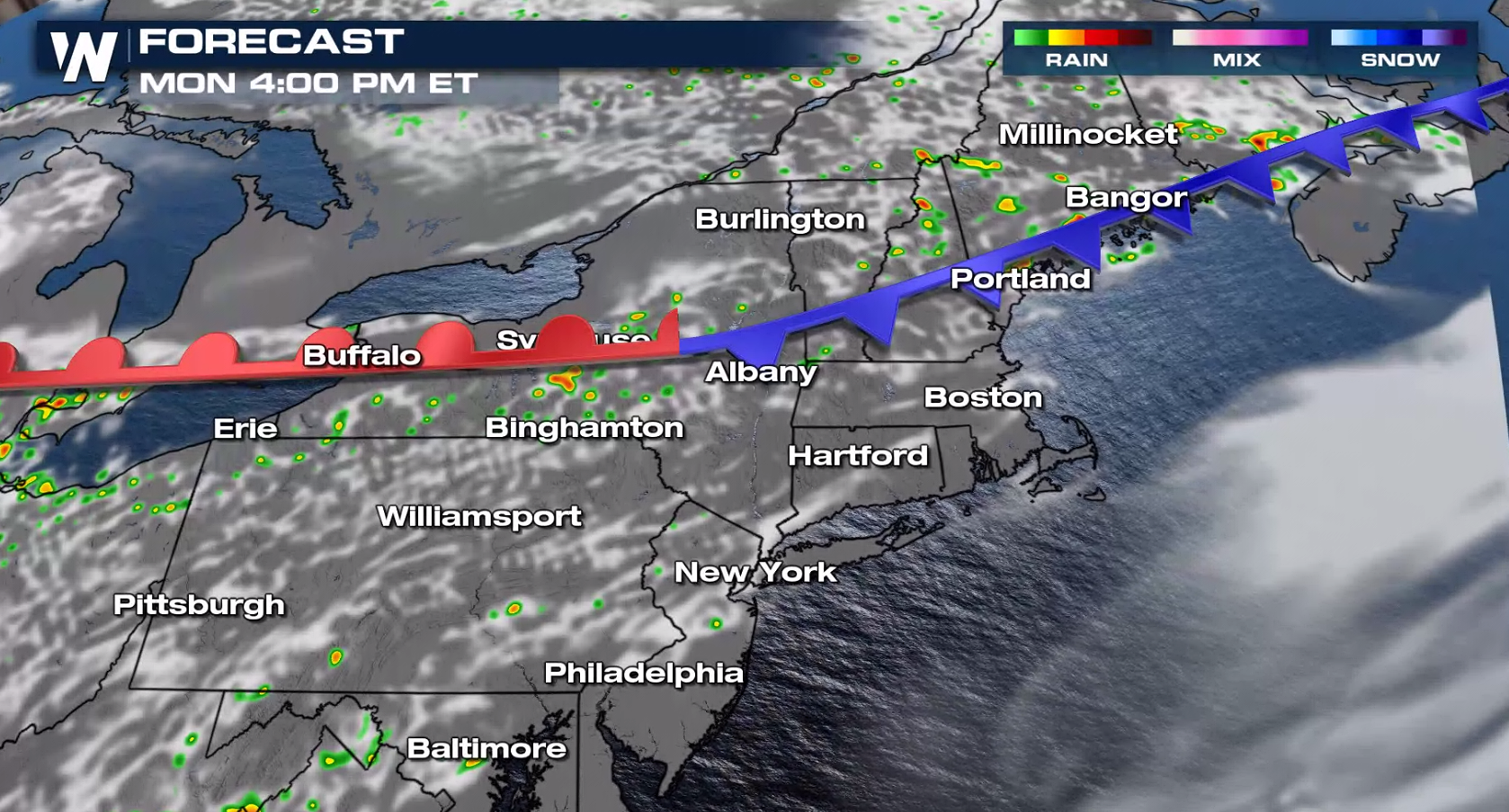 The front will weaken this evening as upper level support shifts out of the region and new energy aloft organizes in the West and Plains. Thunderstorms will diminish after sunset.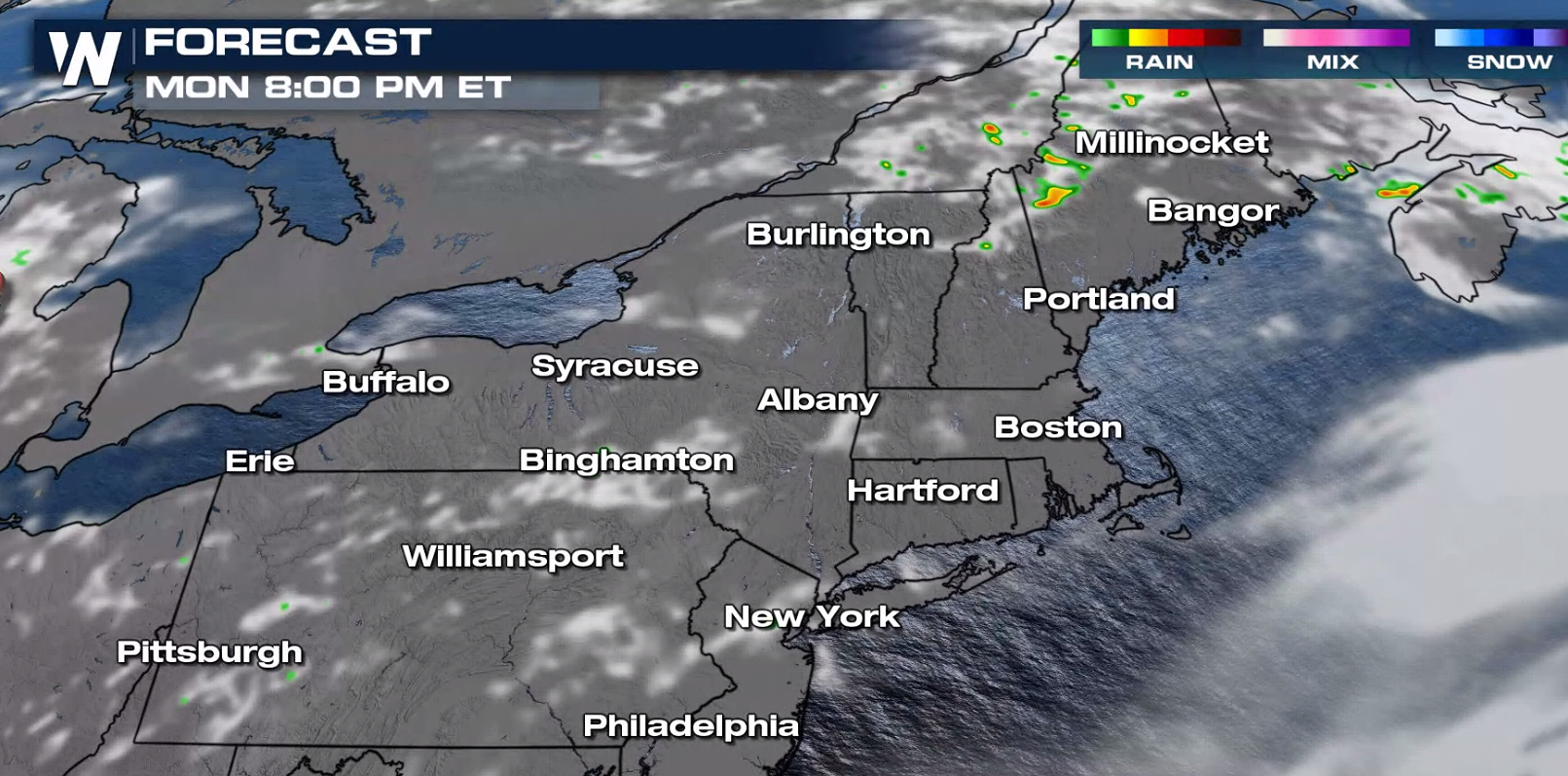 For the latest on this severe weather potential be sure to tune into WeatherNation!