The National Football League wraps up the 2019-2020 season this Sunday in Miami Gardens, Florida. While the forecast for the game itself is looking peasant, the day leading up to Sunday could bring severe storms to the region, in addition to localized heavy rainfall. A risk for severe weather has been issued for Saturday.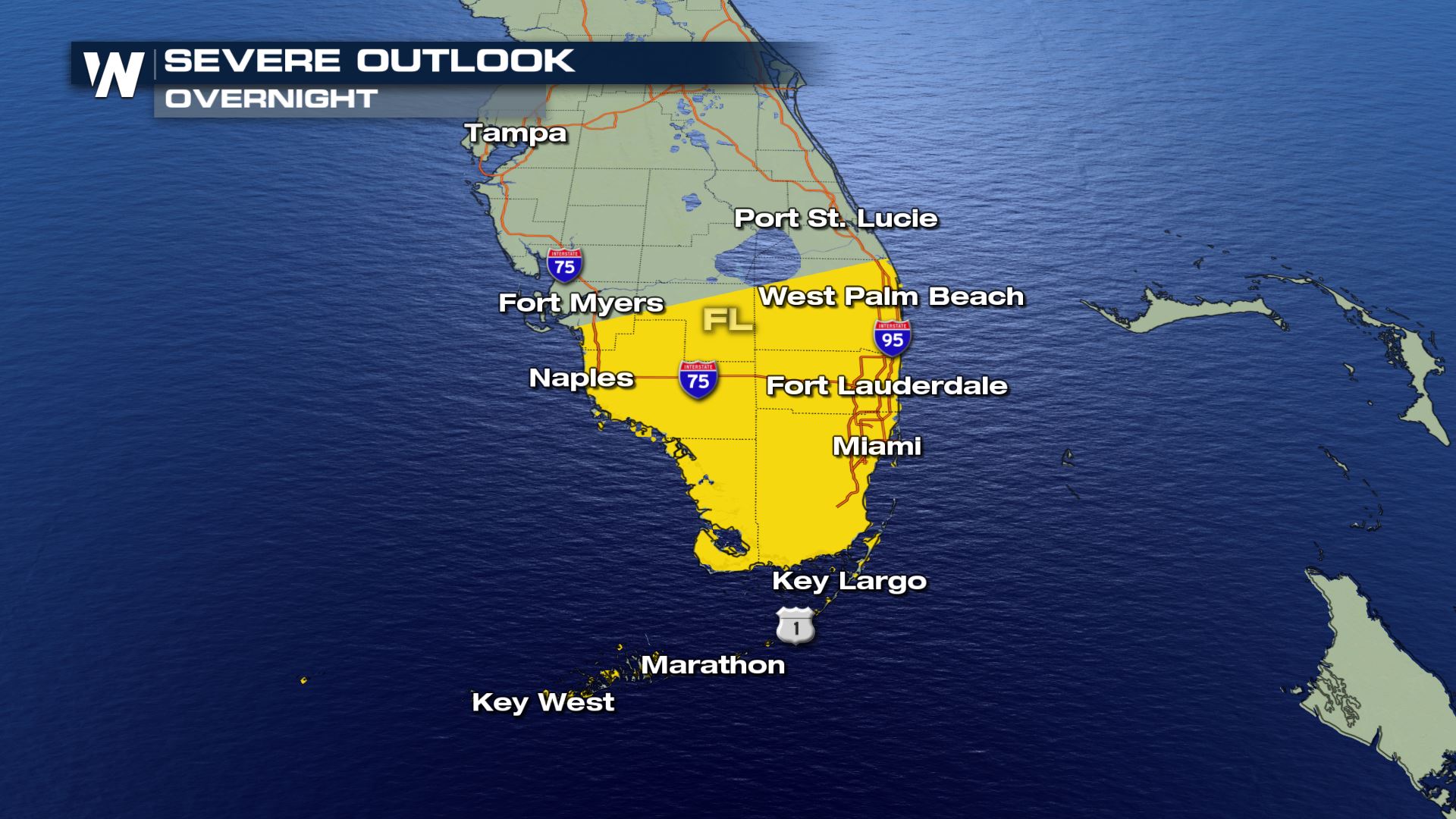 A cold front is expected to move into South Florida with strong upper-level winds and wind shear, supporting the chance for damaging storms. These will come via strong thunderstorms that cross the area overnight into early Saturday. Isolated tornadoes and waterspouts cannot be ruled out either, as the wind profile could support a few isolated supercells. The storm prediction center is also including a risk for hail that could reach one inch in diameter.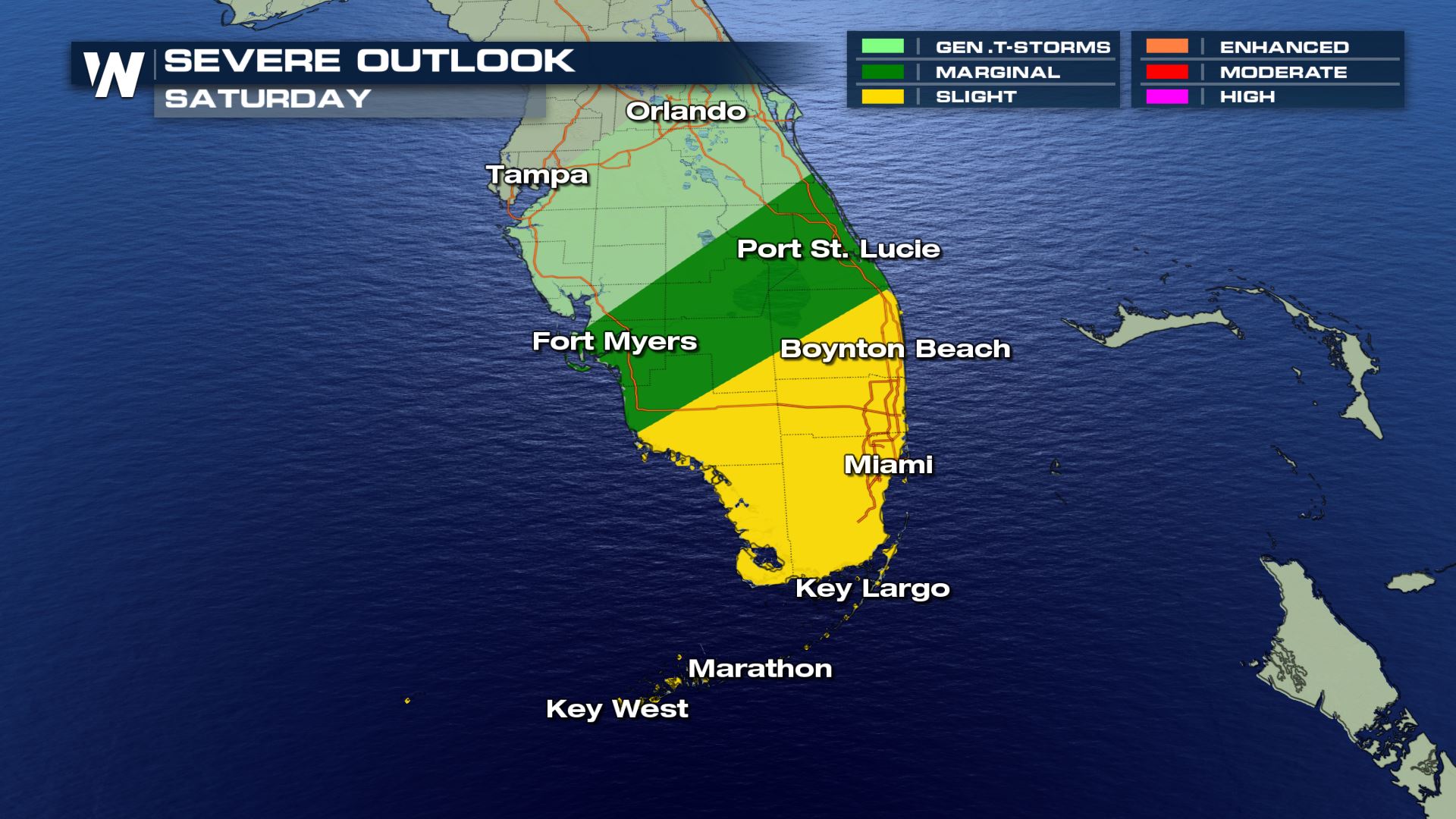 As the front remains draped across South Florida early Saturday, daytime heating is expected to aid in triggering a new round of convection late Saturday morning through the early afternoon. Once again, the main threat appears to be from damaging downdraft winds and isolated tornadoes. By Saturday evening, the frontal system is forecast to be south of the Florida Peninsula, ushering in cooler and drier weather late Saturday night into Sunday.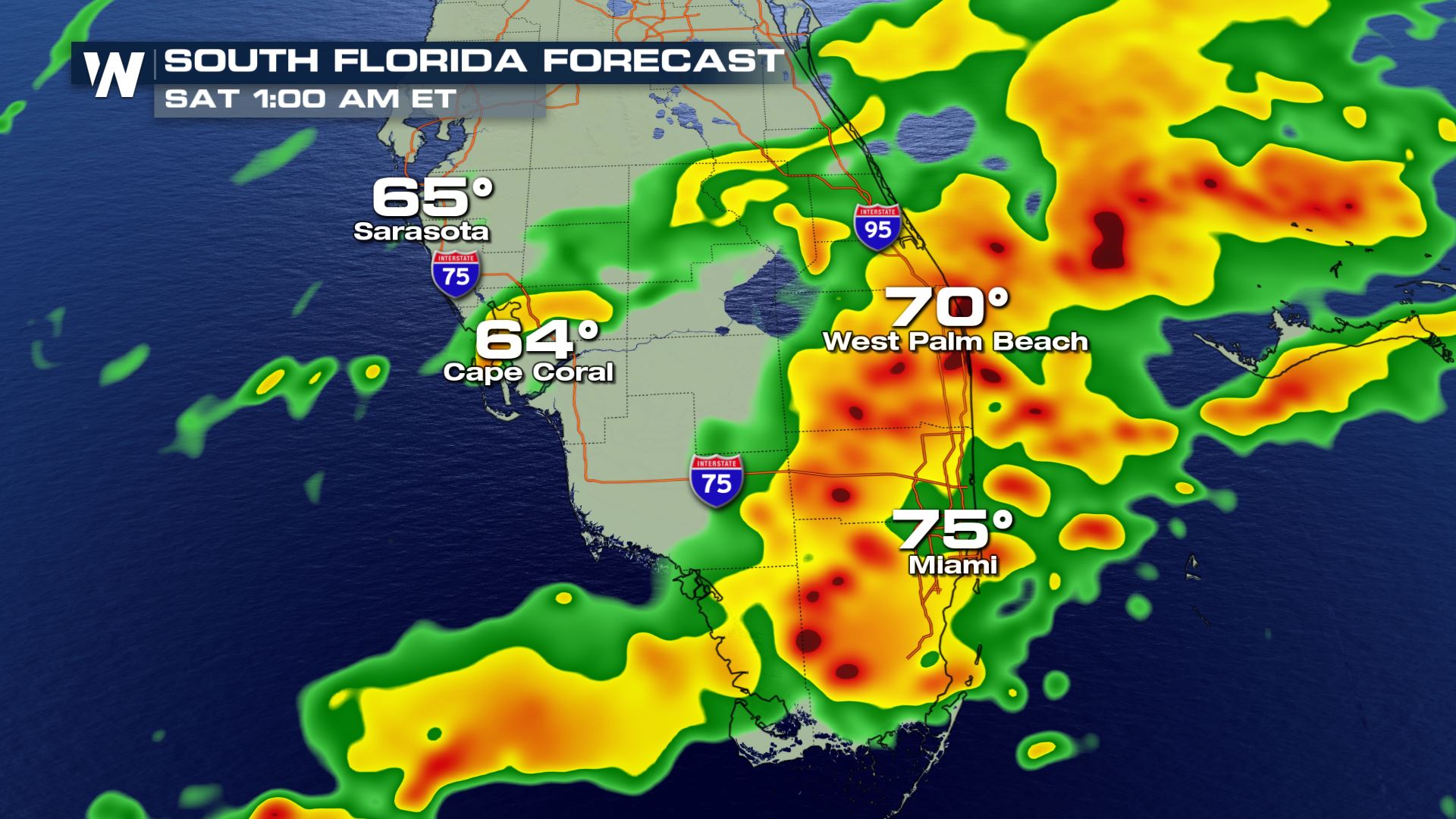 The chance for thunderstorms and severe weather will linger into very early Saturday, with heavy rain potentially creating localized flooding impacts.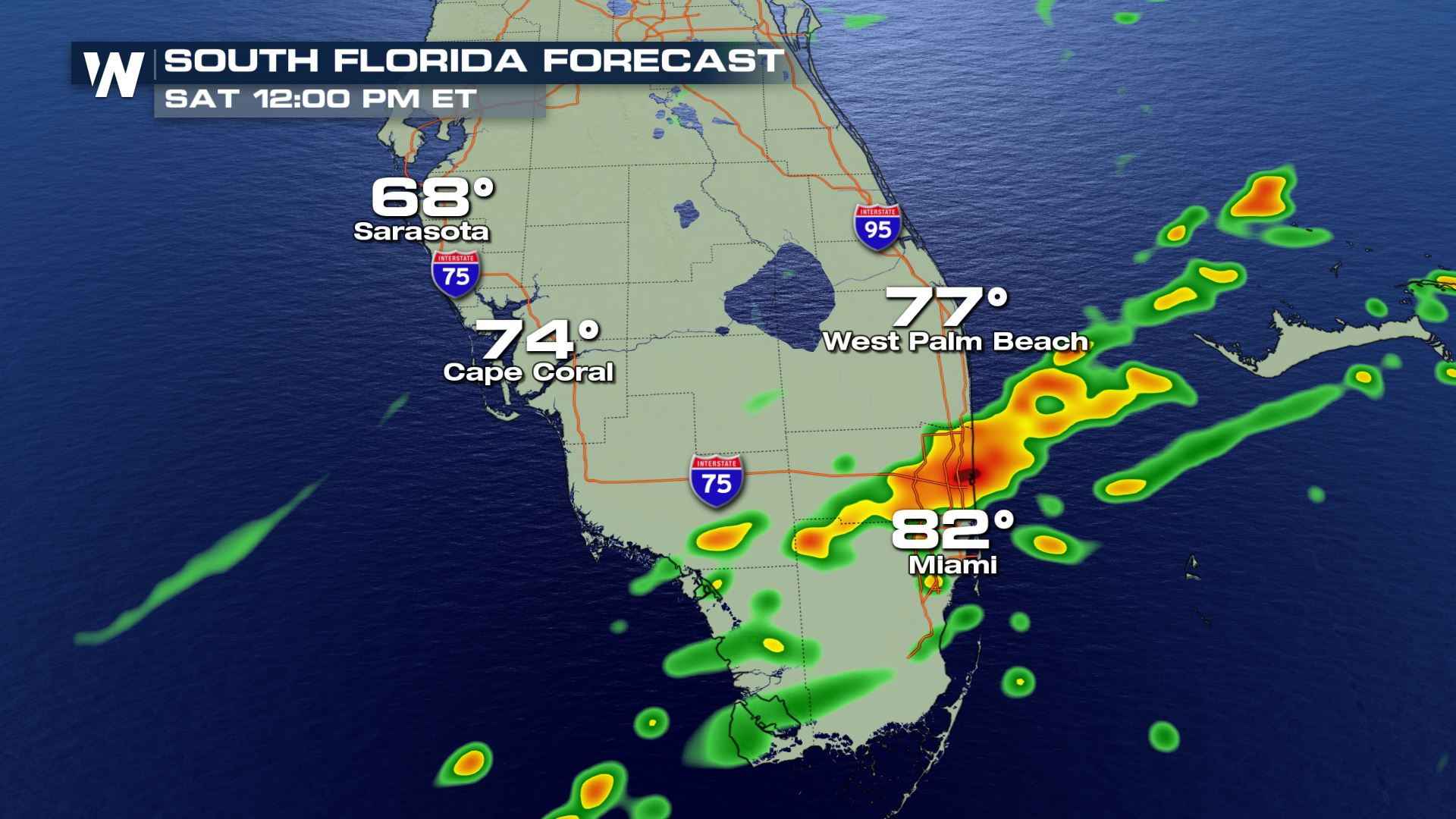 Thunderstorms are expected to fire up again during the mid to late morning Saturday, though they should be more scattered or isolated than the round of convection late Friday. The severe threat is expected to end by the late afternoon.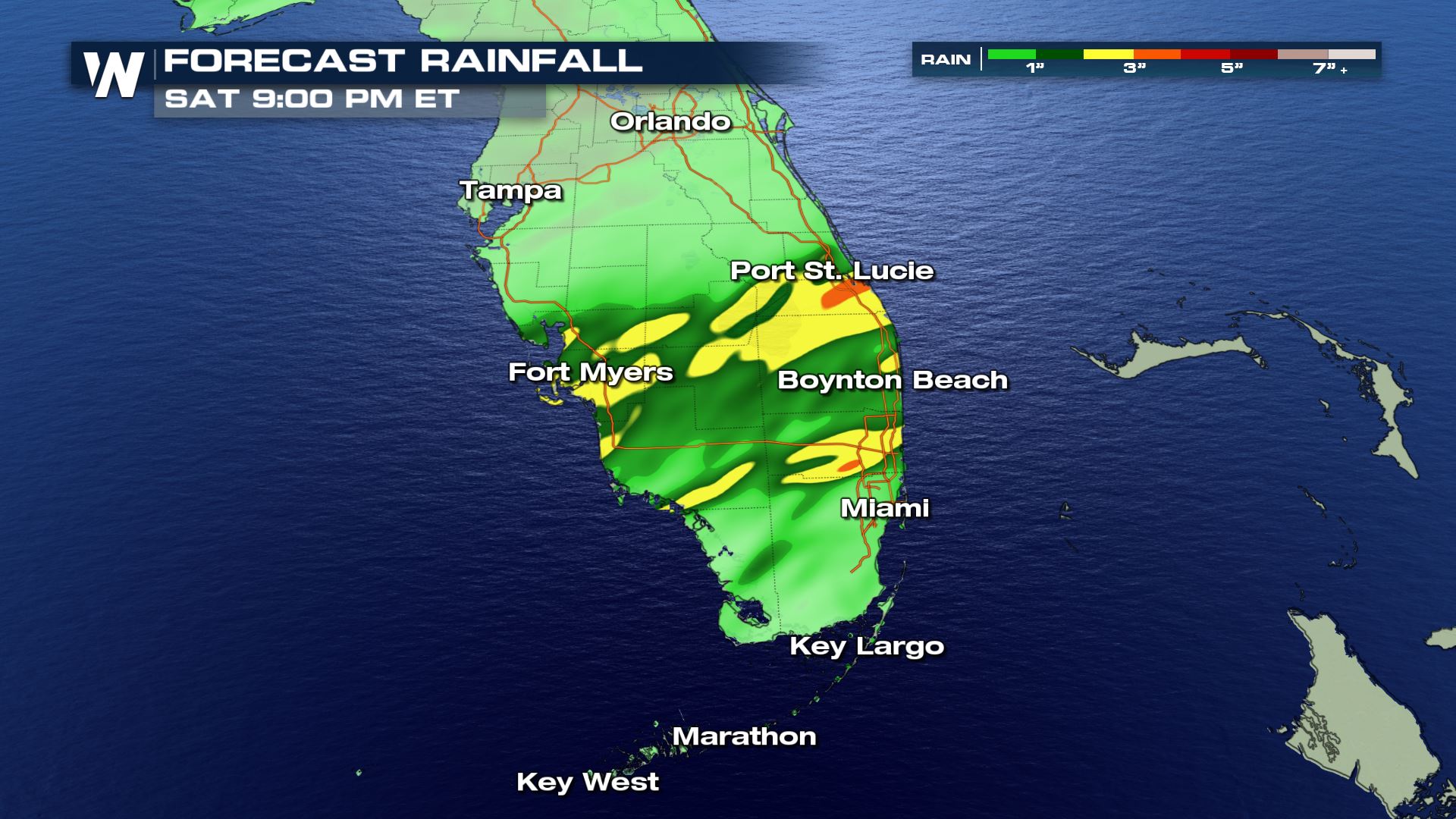 Rain totals could surpass two inches in locations that see multiple thunderstorms, which could lead to minor flooding impacts.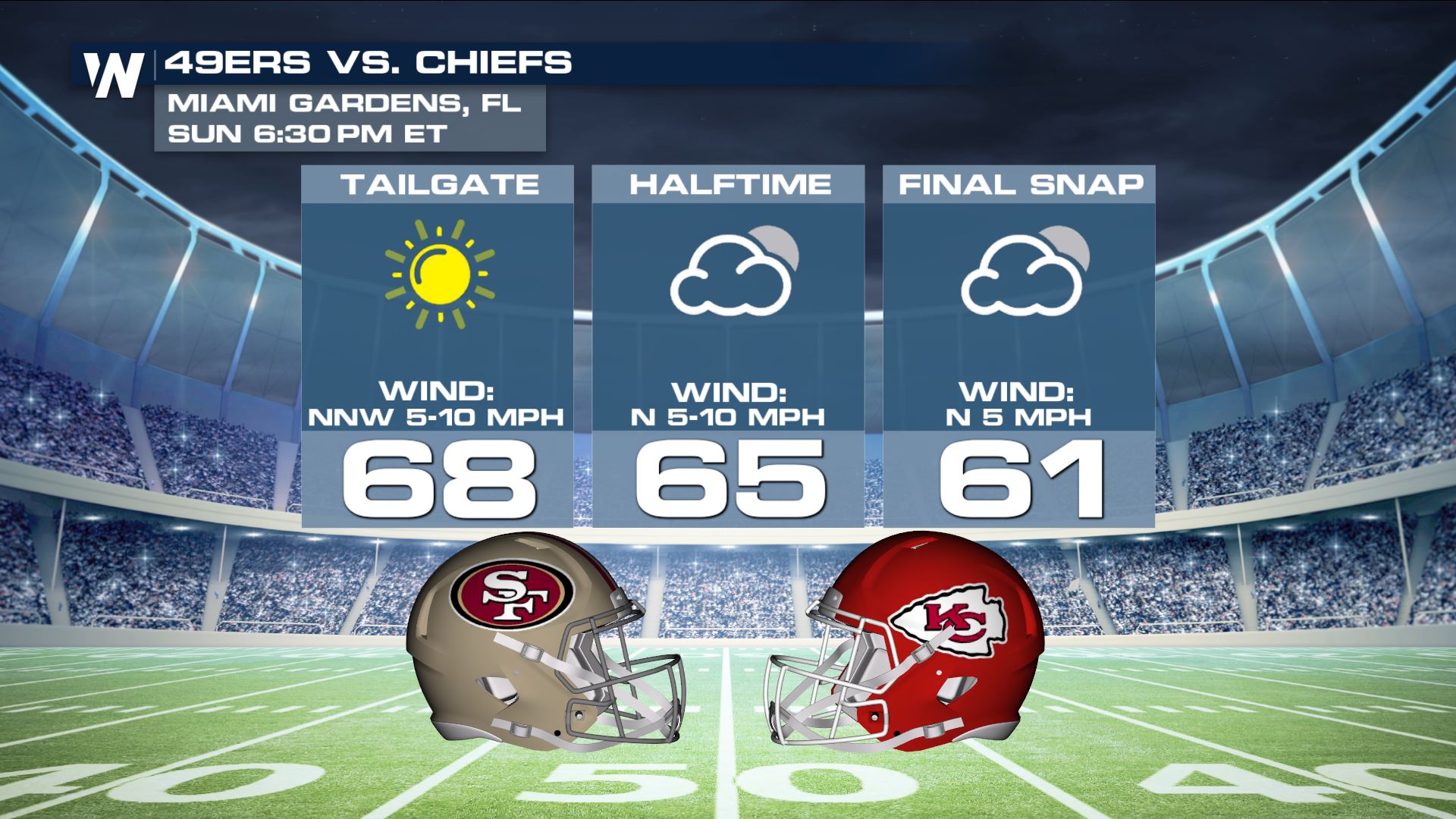 The weather on Sunday will remind everyone why people travel to South Florida in the winter. Highs are expected to approach 70 degrees under sunny skies with breezy northerly winds that gradually calm down in the evening.