A slow moving front from the Ohio Valley and Great Lakes into the Plains has been producing severe thunderstorms all week. Once again on Thursday, there were dozens of reports of damaging wind gusts and large hail.
Central Severe
The front will sag southward today (Friday), but energy aloft will weaken. Severe weather is still possible, although overall coverage will likely be lower.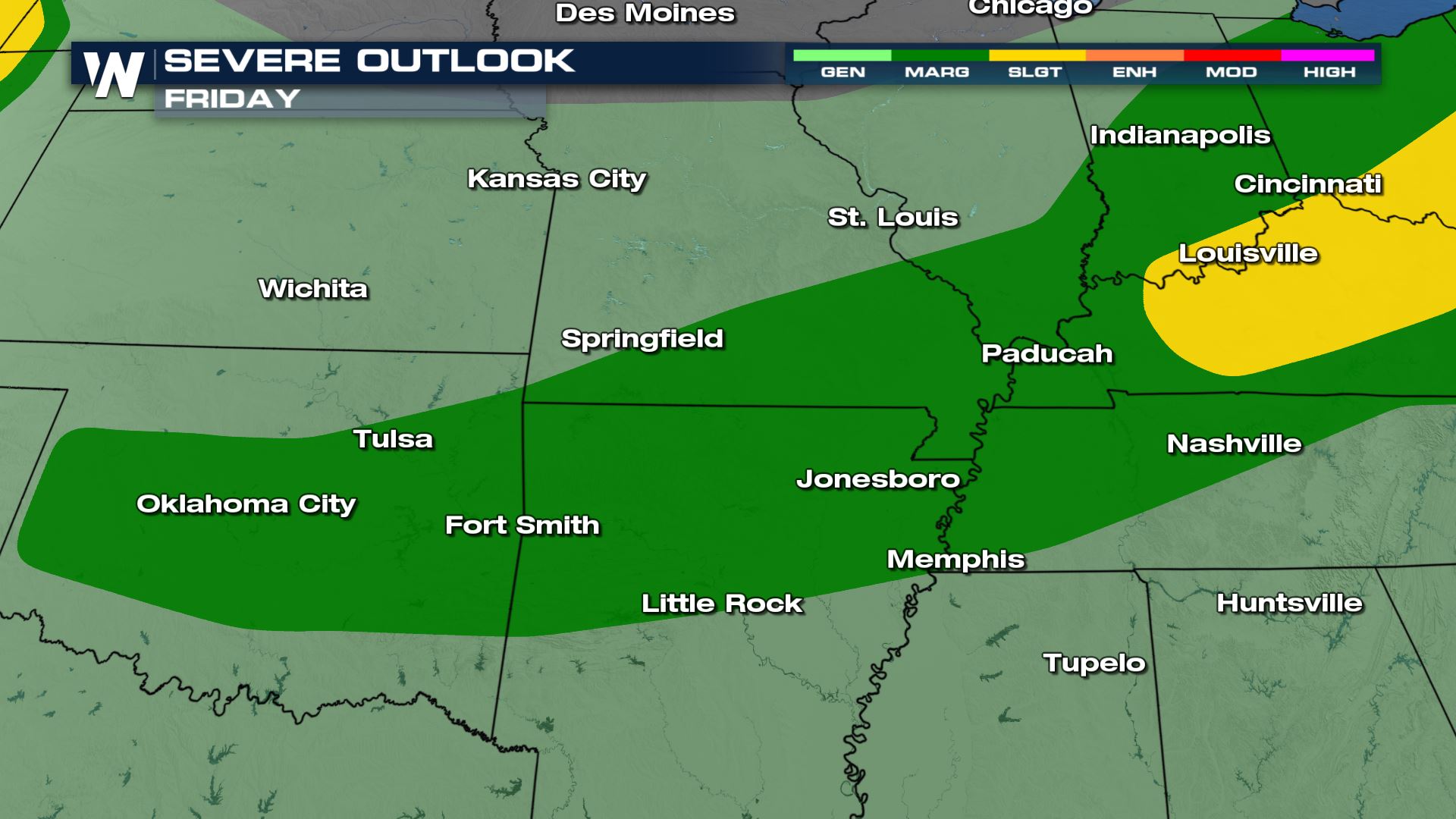 Moderate to high instability and the slow moving cold front will be the main ingredients for severe weather. Damaging wind gusts will be the main concern in the marginal risk area from the central Plains into the Ohio and Tennessee Valleys.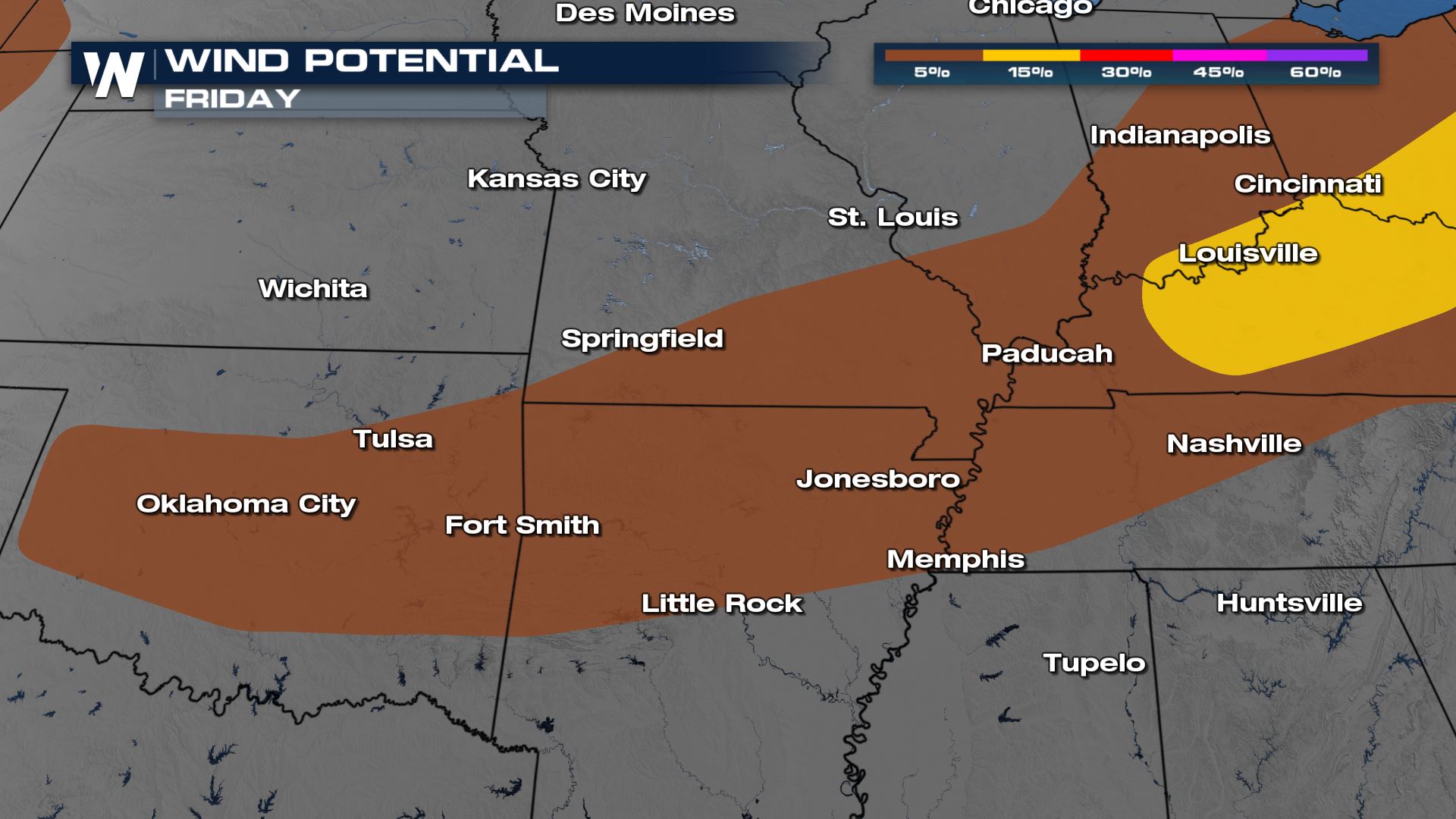 Storms will continue through the first part of the evening with gusty winds and hail our primary threats.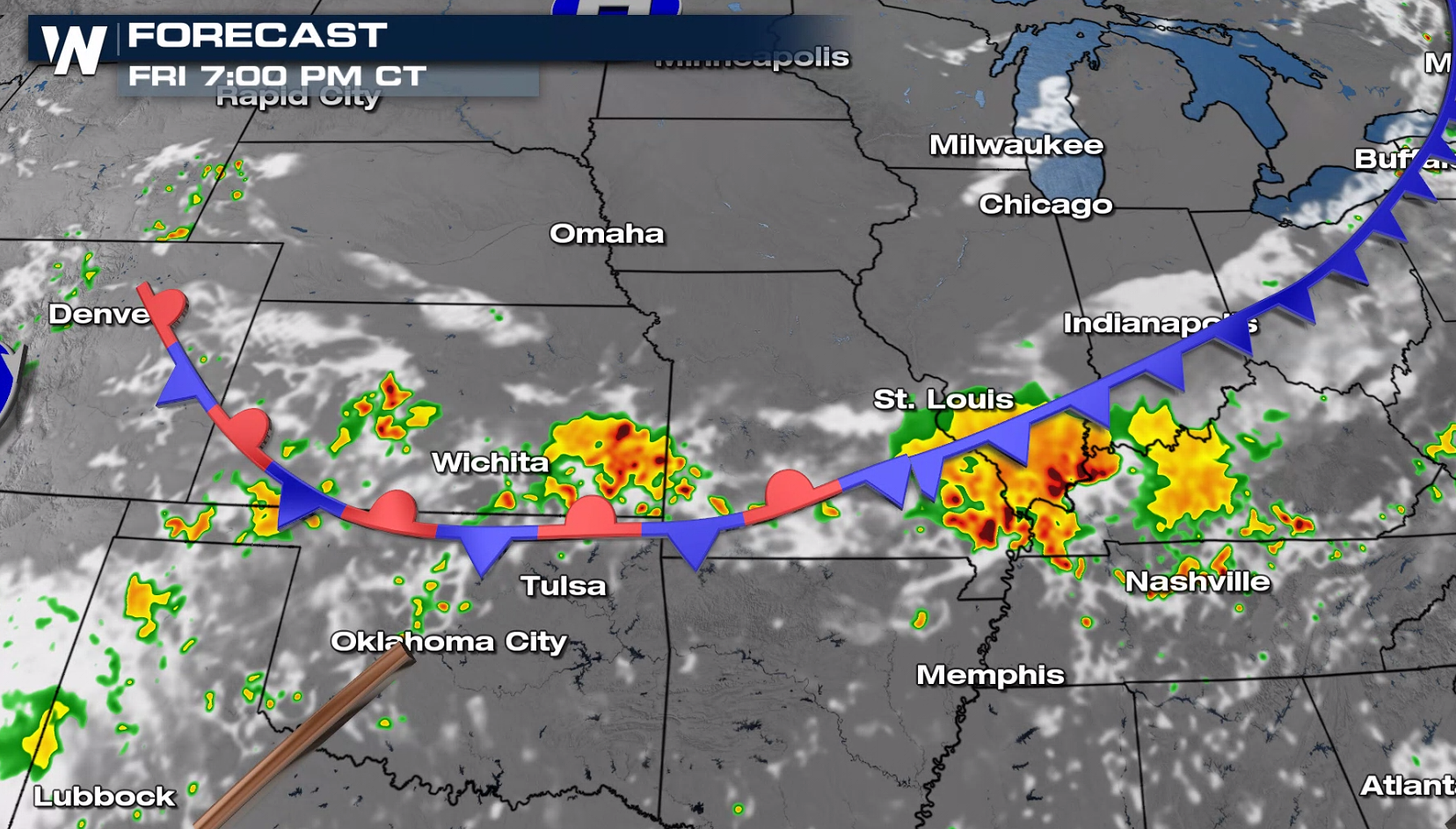 Once the sun sets and heating ends, overall storm intensity and coverage will diminish in the overnight. A few storms will continue in the southern Plains and Tennessee Valley.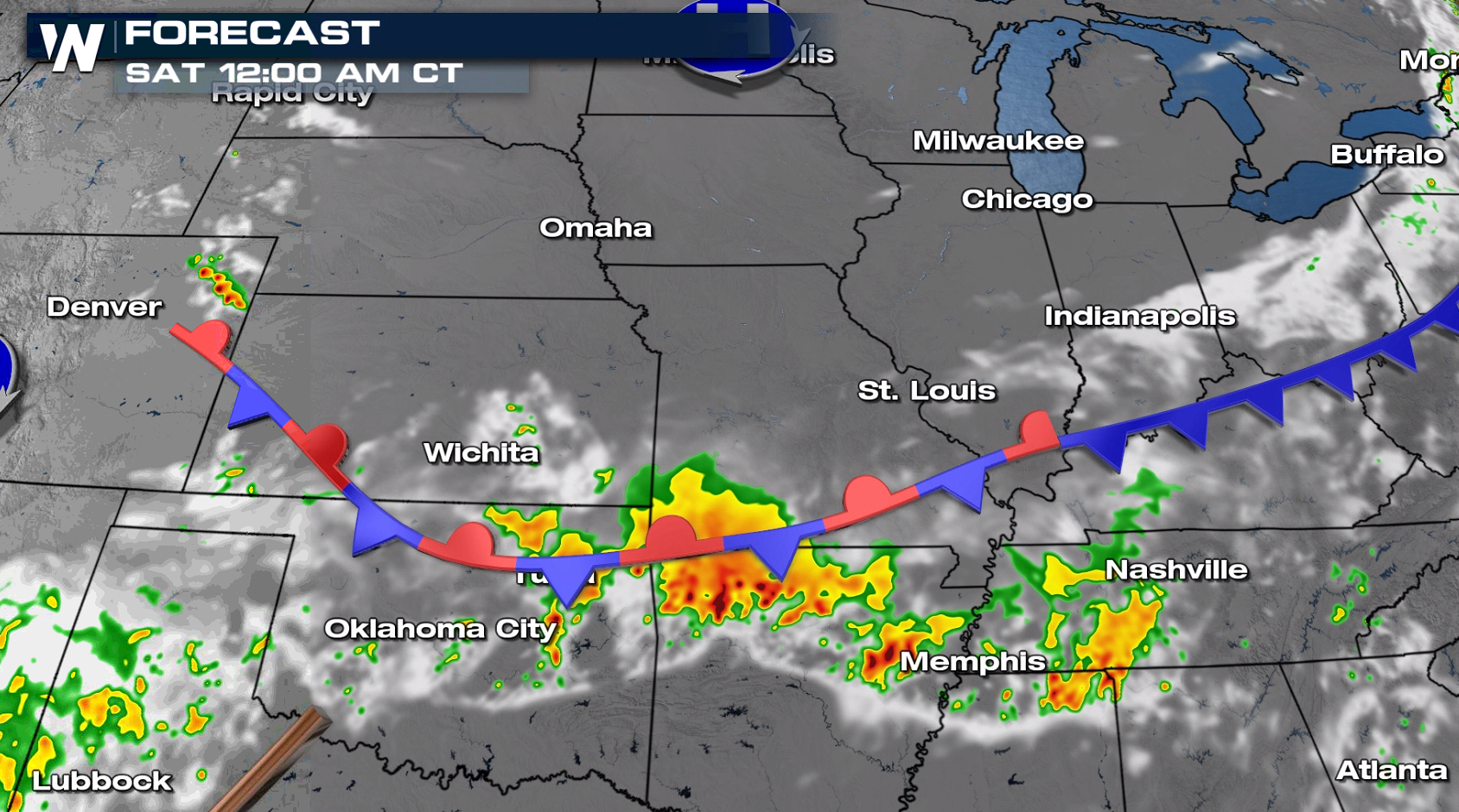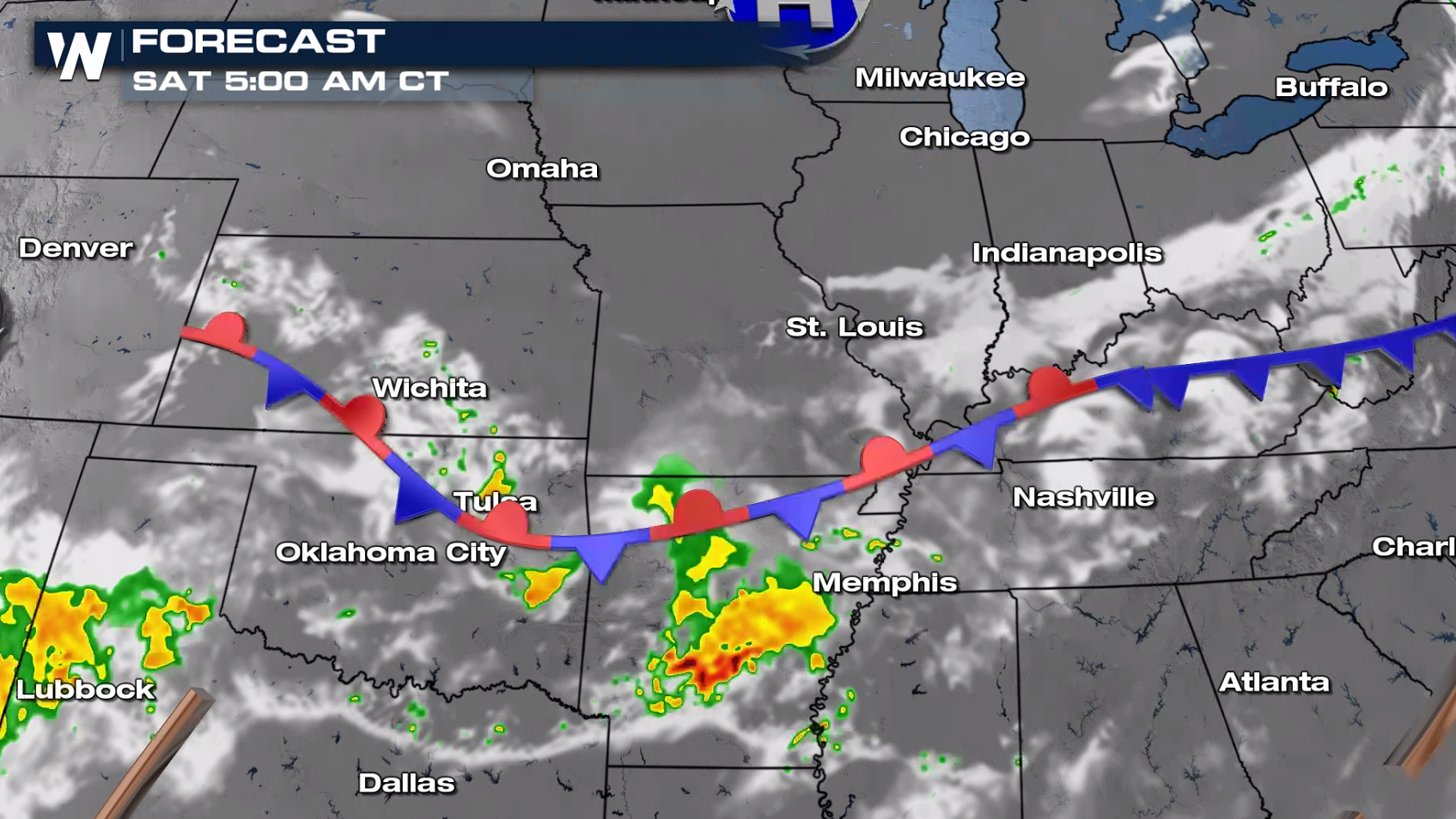 For more on the severe weather threat, join WeatherNation throughout the day, streaming for free on Pluto, Roku and Tubi!