A storm system moving through the High Plains this afternoon will bring a chance for severe weather into tonight across portions of Montana, Wyoming, Nebraska and North and South Dakota. There is a marginal risk that storms could become severe, with large hail and strong wind gusts the primary threats. Humidity levels are limited, but with warming temperatures, a few storms may be able to reach severe limits.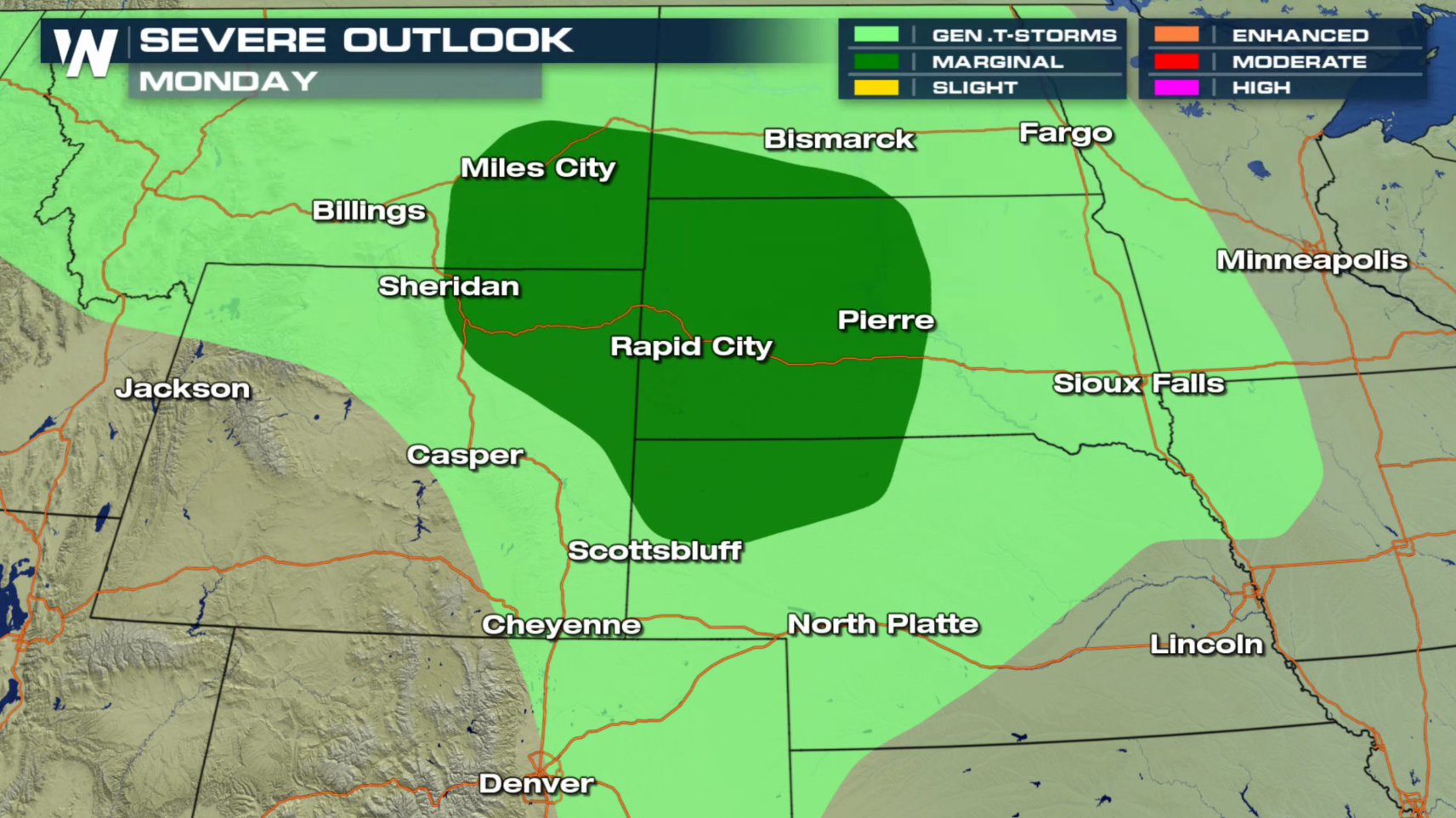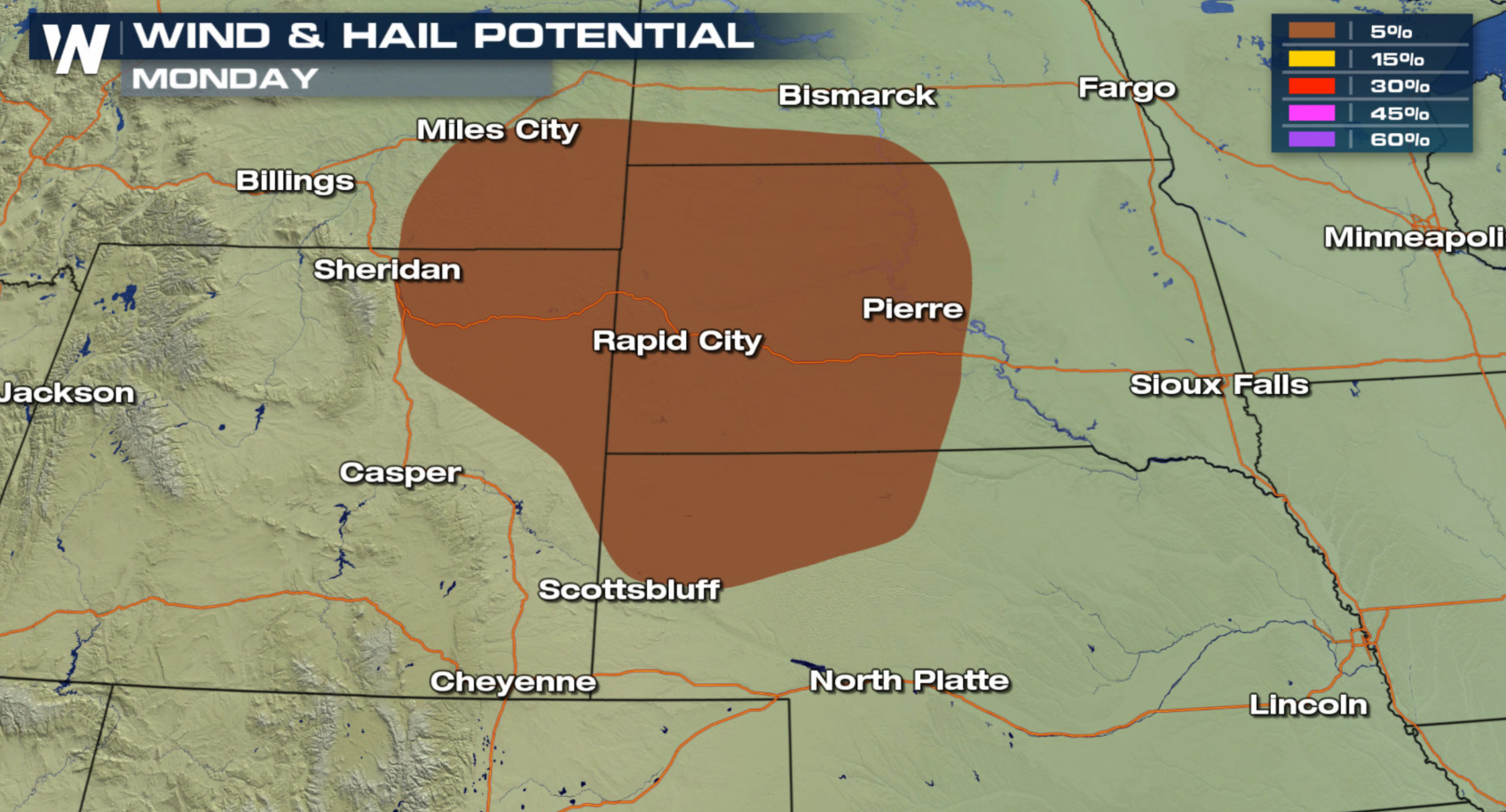 The first wave of storms will develop along a warm front and low pressure center this afternoon. Into this evening, more storms are likely along the cold front, south of the low. The strongest storms may see wind gusts above 60 mph and hail larger than 1" in diameter.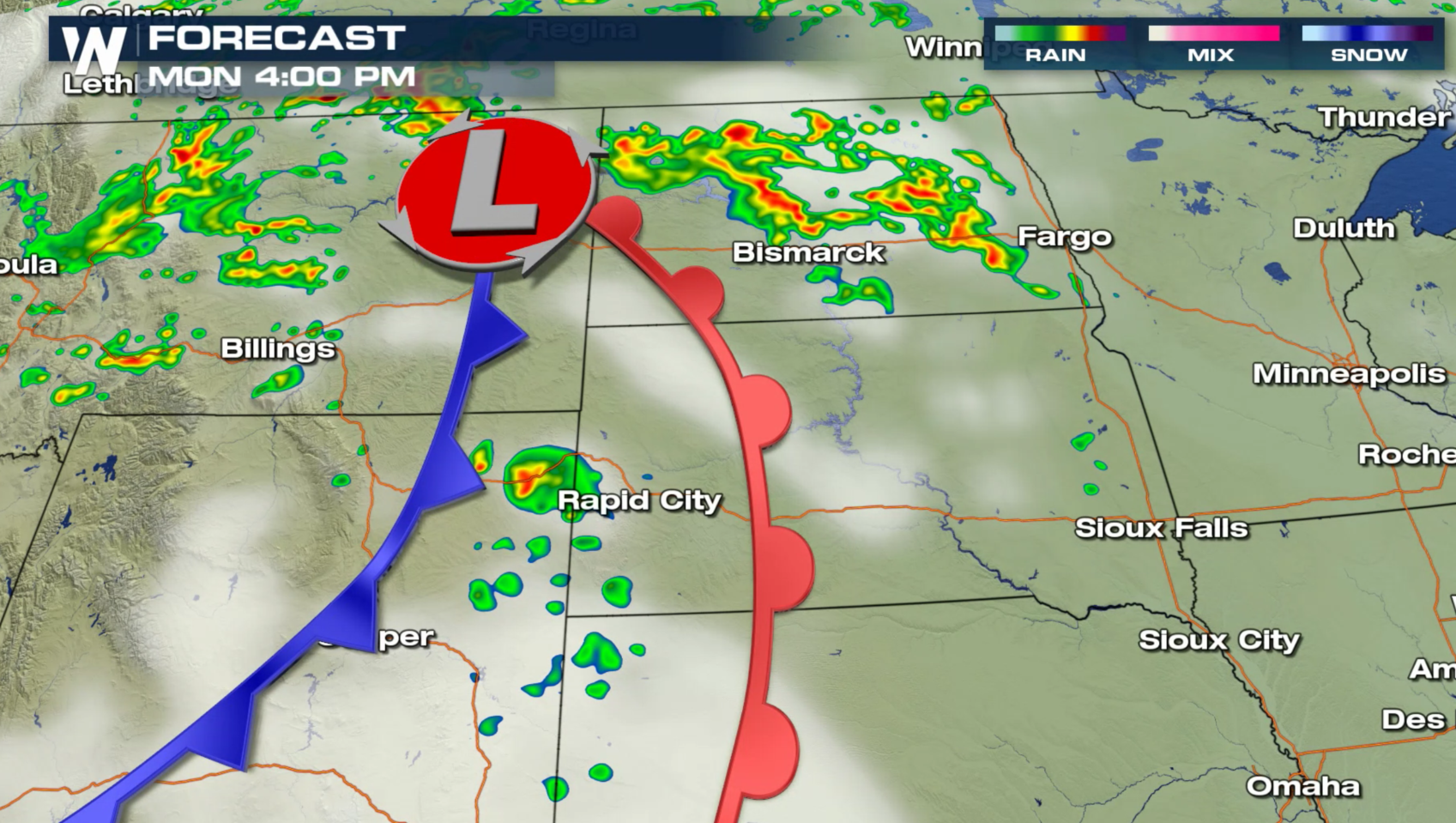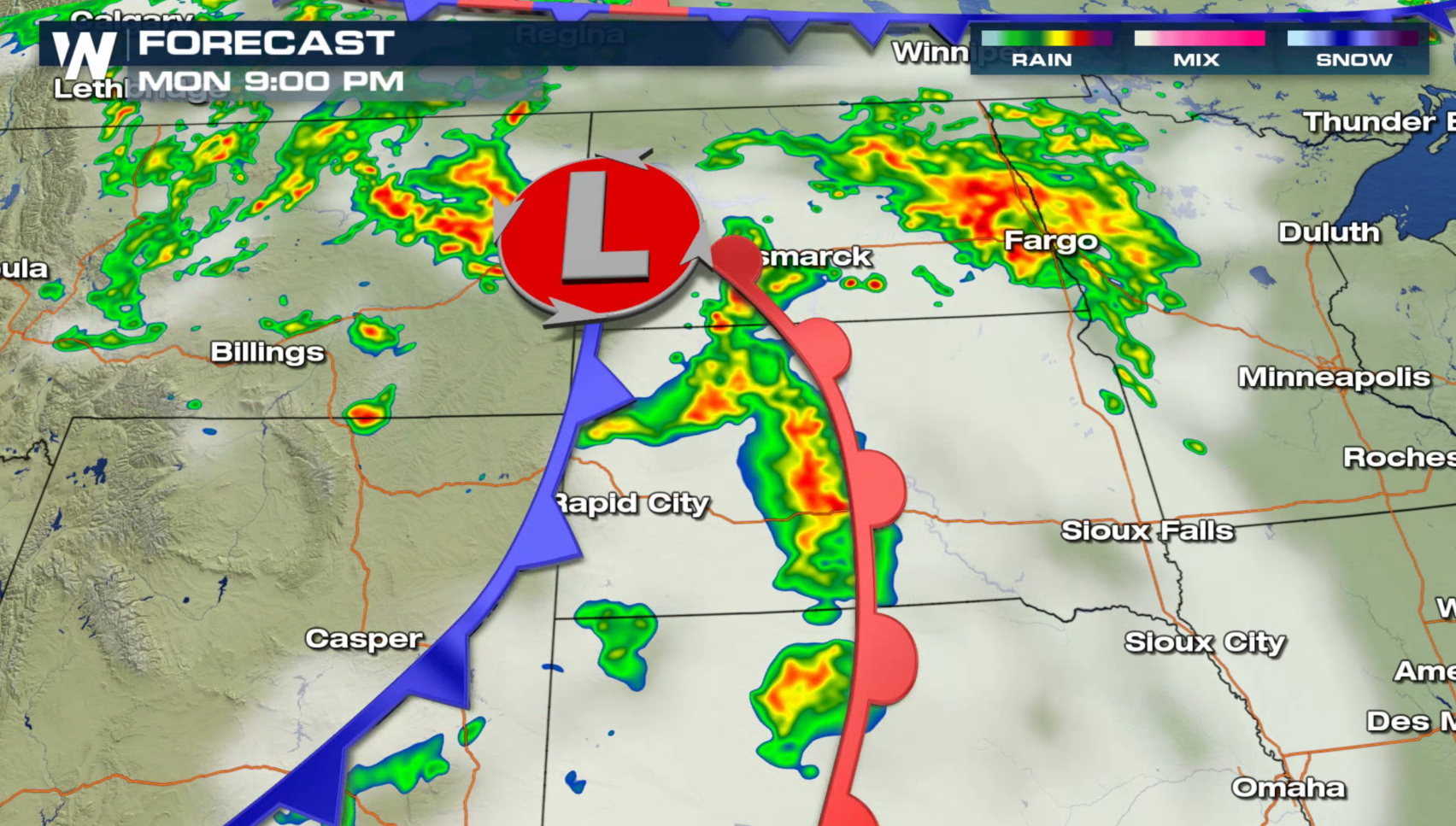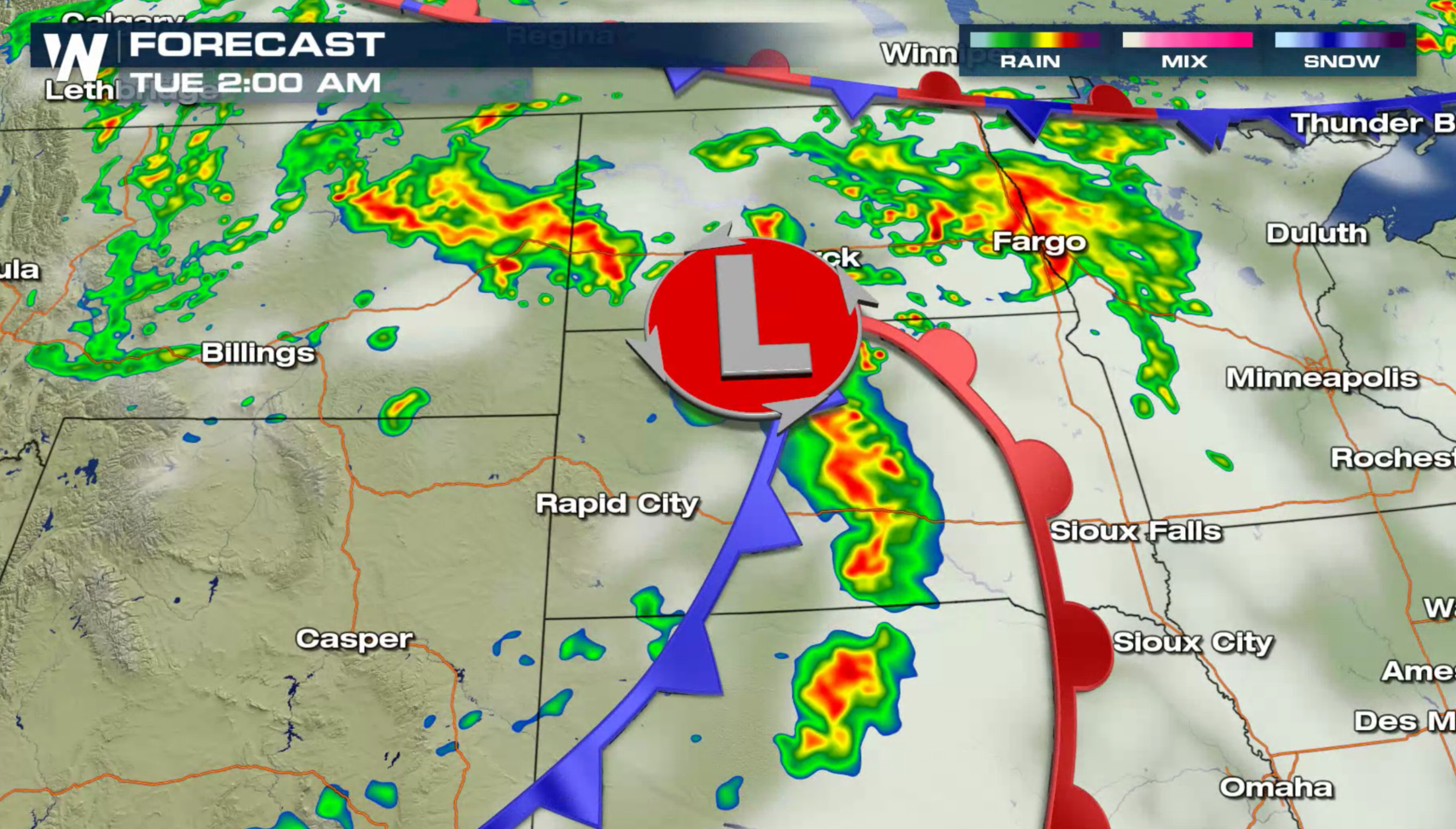 The storm system shifts into the Central Plains on Tuesday, again with a marginal severe weather threat. Moisture levels in the atmosphere are still expected to be modest, but with warming temperatures along the front, isolated severe storms may develop. By Wednesday, an increased flow of humidity from the Gulf of Mexico will lead to higher dew points. This will yield better instability as highs climb into the 80s. The
Storm Prediction Center
has outlined a slight risk for severe storms in Missouri and Illinois.