The threat for severe weather continues for parts of the Plains and Midwest will continue Saturday, before shifting east into the Ohio River Valley on Sunday. Friday brought numerous severe storms to the region, including several tornadoes in Minnesota and softball size hail in Kansas.
Two separate areas have been highlighted by the Storm Prediction Center on Saturday. There is a slight risk (category 2 out of 5) across Northern Minnesota for scattered severe storms, and a marginal risk has been issued across most of the Michigan peninsula to the southwest into Eastern Missouri.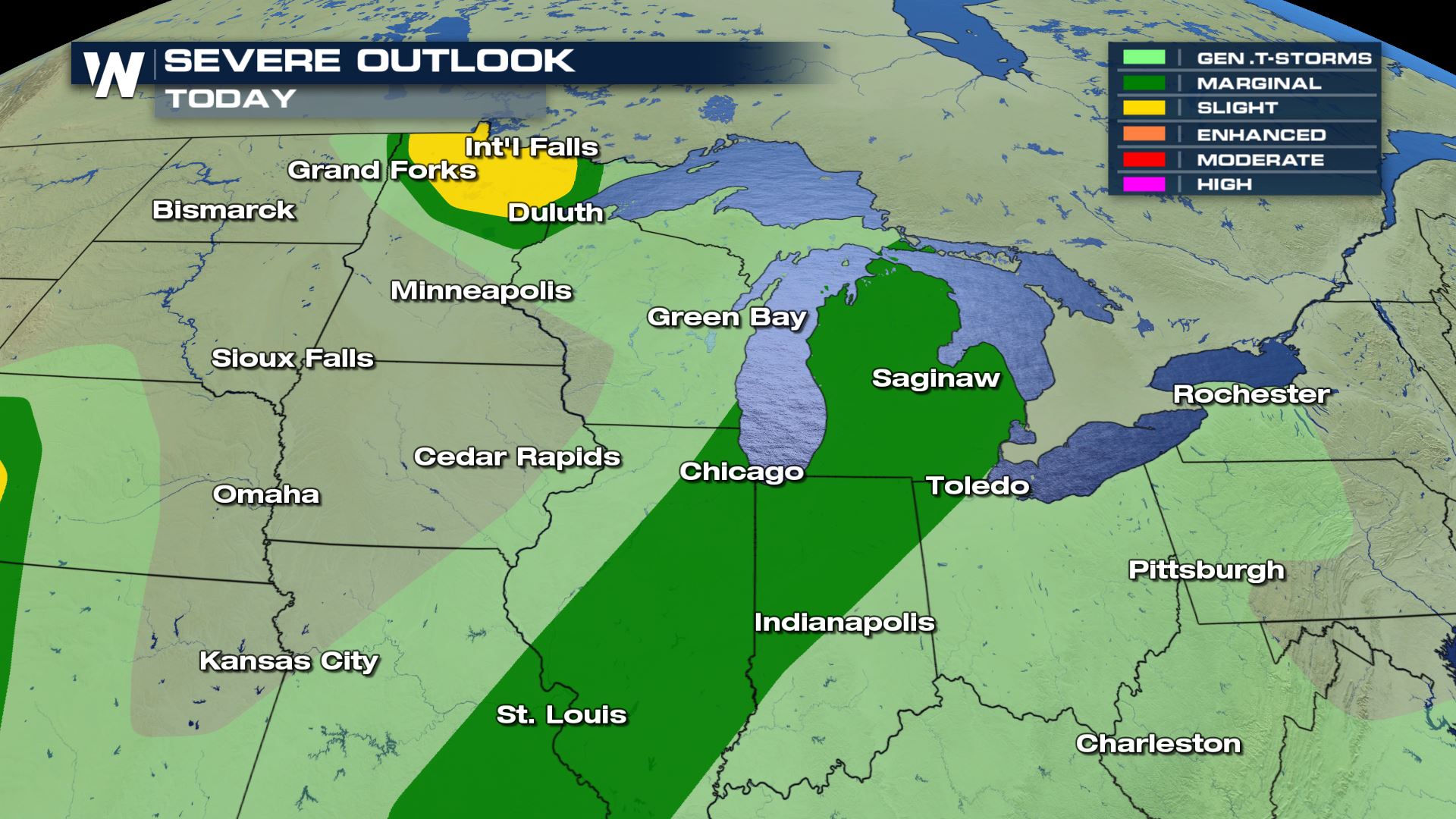 Damaging wind gusts are the biggest threat but large hail is possible as well. Isolated tornadoes are also possible, mainly in the slight risk area across Northern Minnesota (see image below).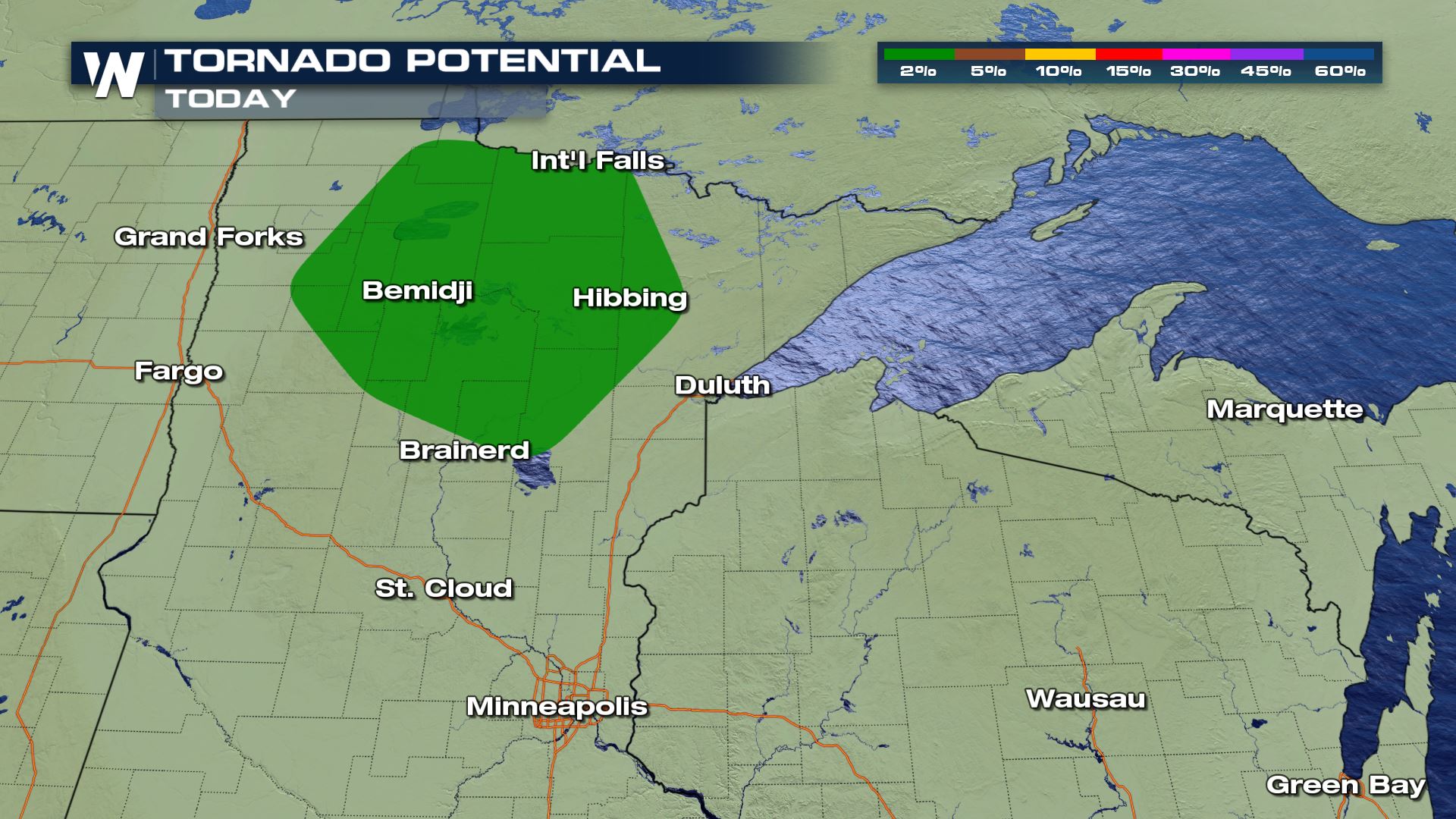 Storms are expected to become scattered into the early afternoon, with movement to the east-southeast into the evening. The forecast snapshots below have been added to help illustrate timing and extent of storm coverage.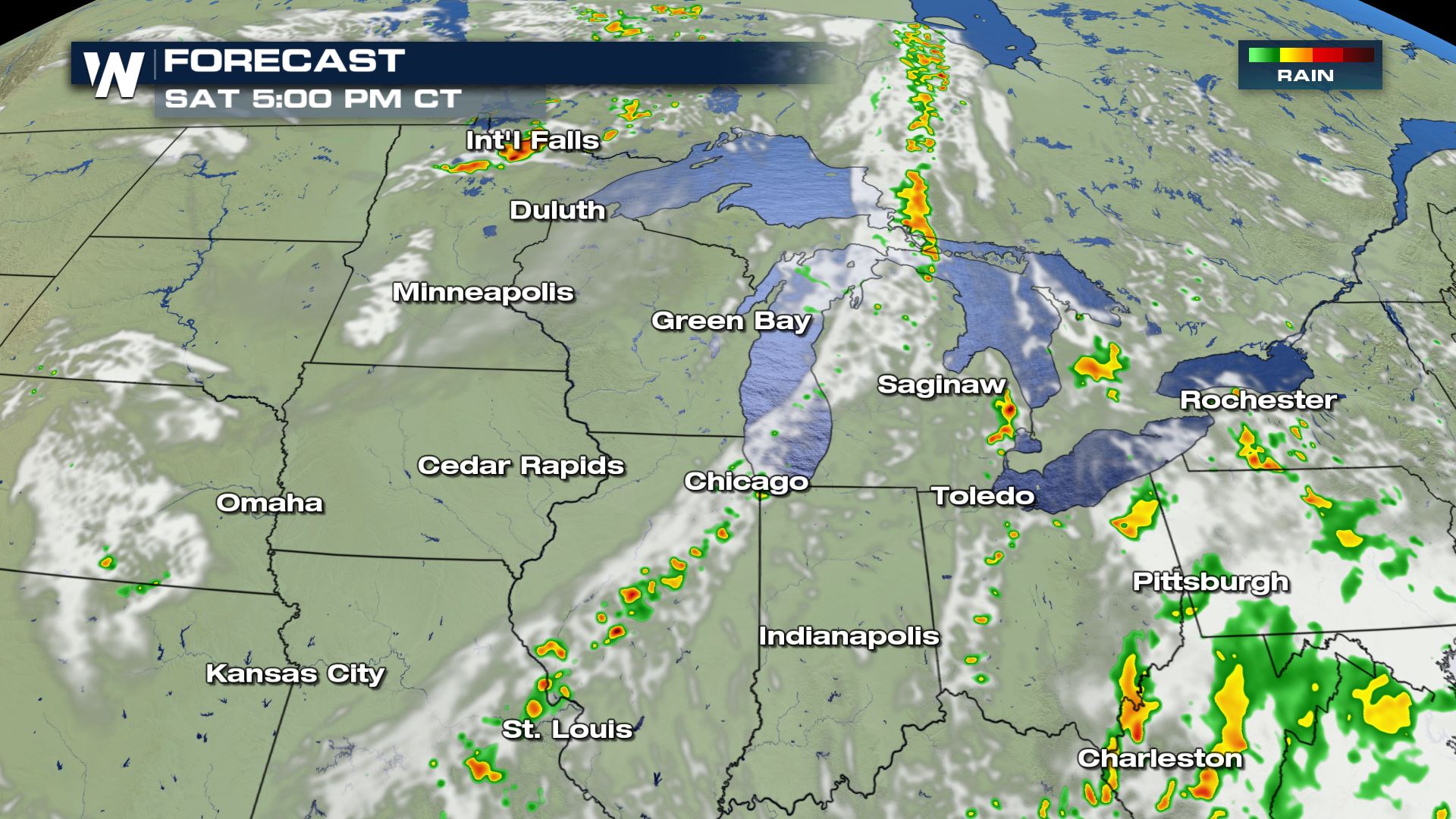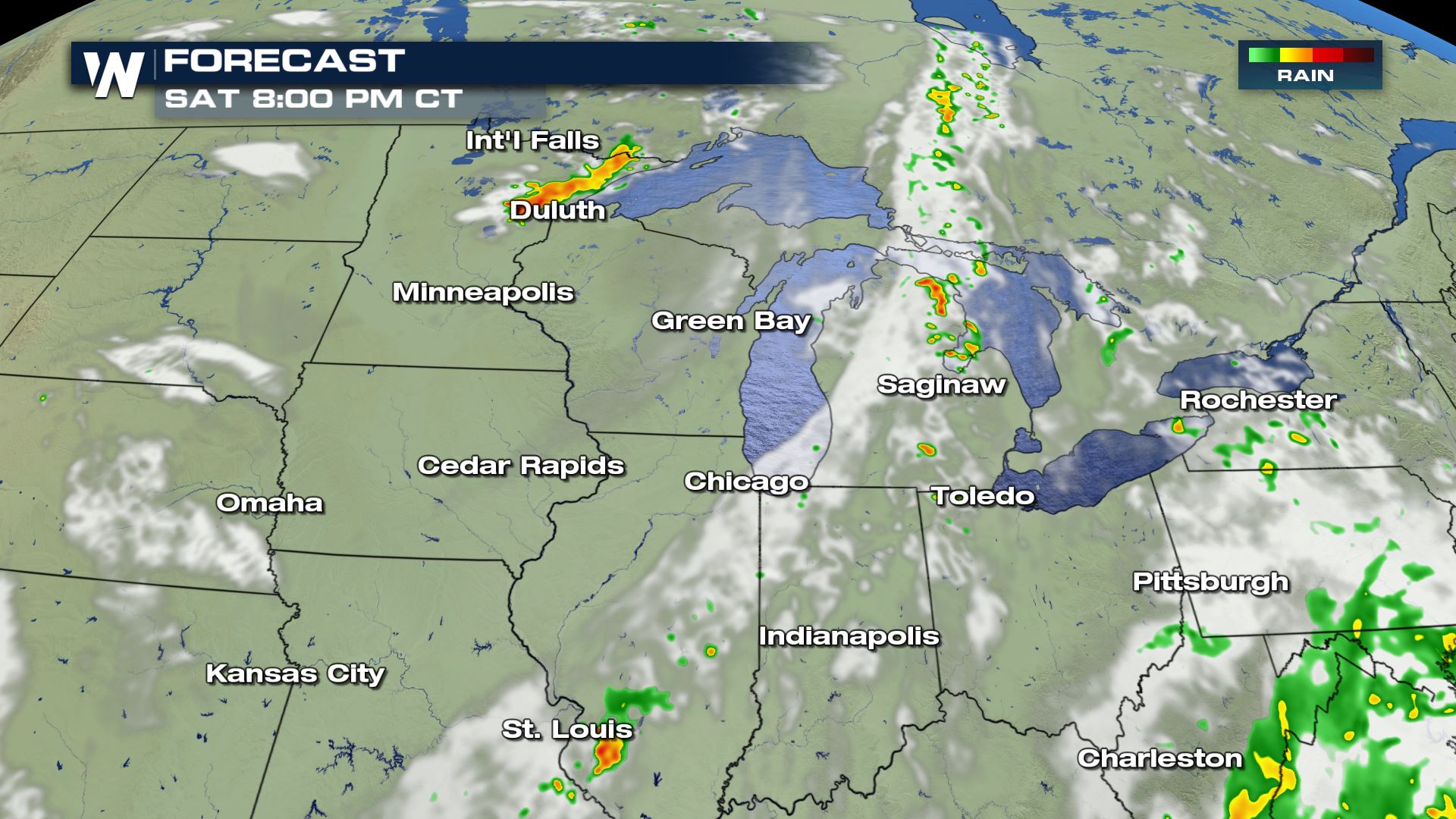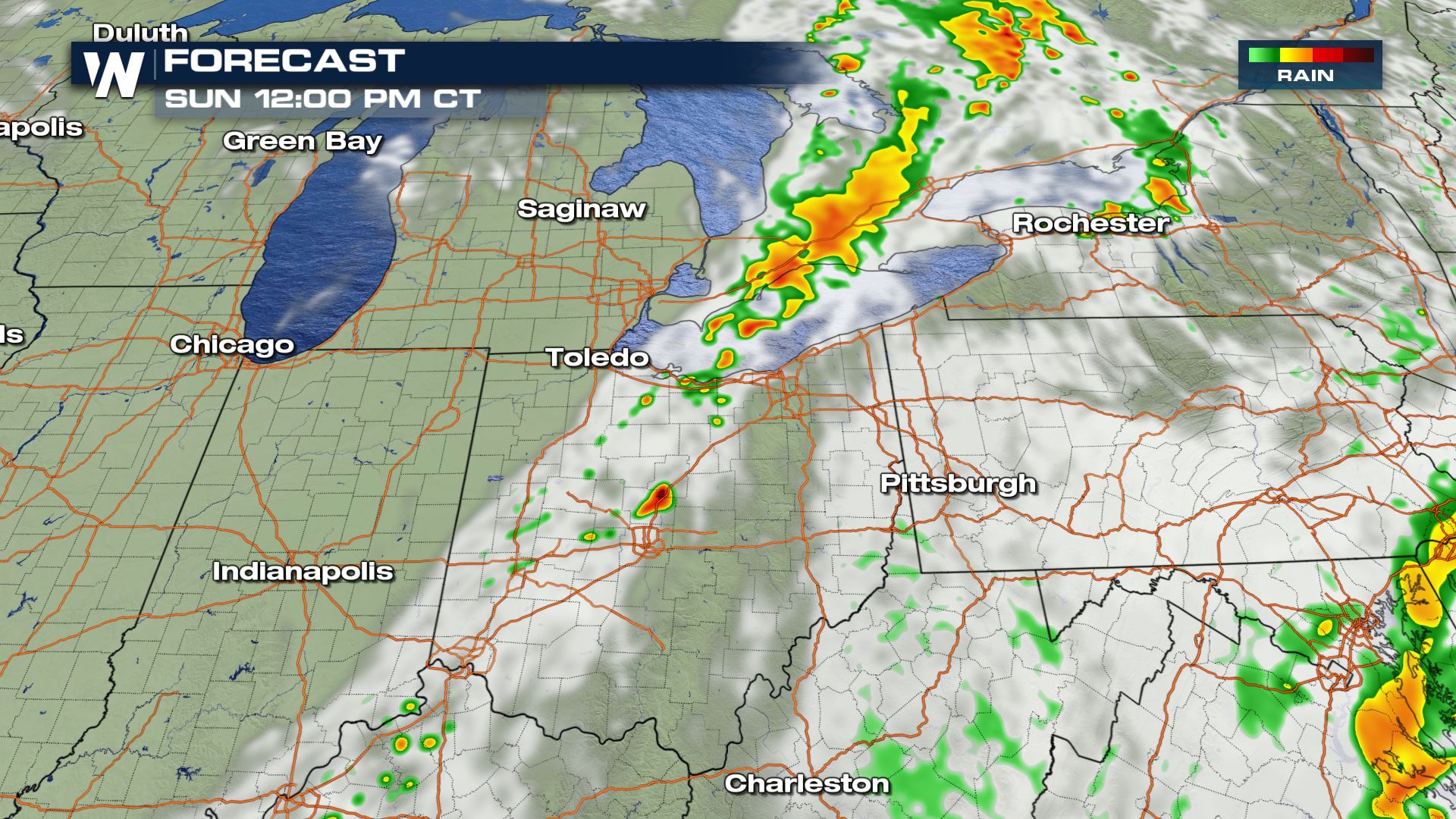 On Sunday, the energy from the front will shift toward Lake Erie. Isolated severe storms are possible across most of Ohio, Southeastern Michigan, and the far western corner of Pennsylvania.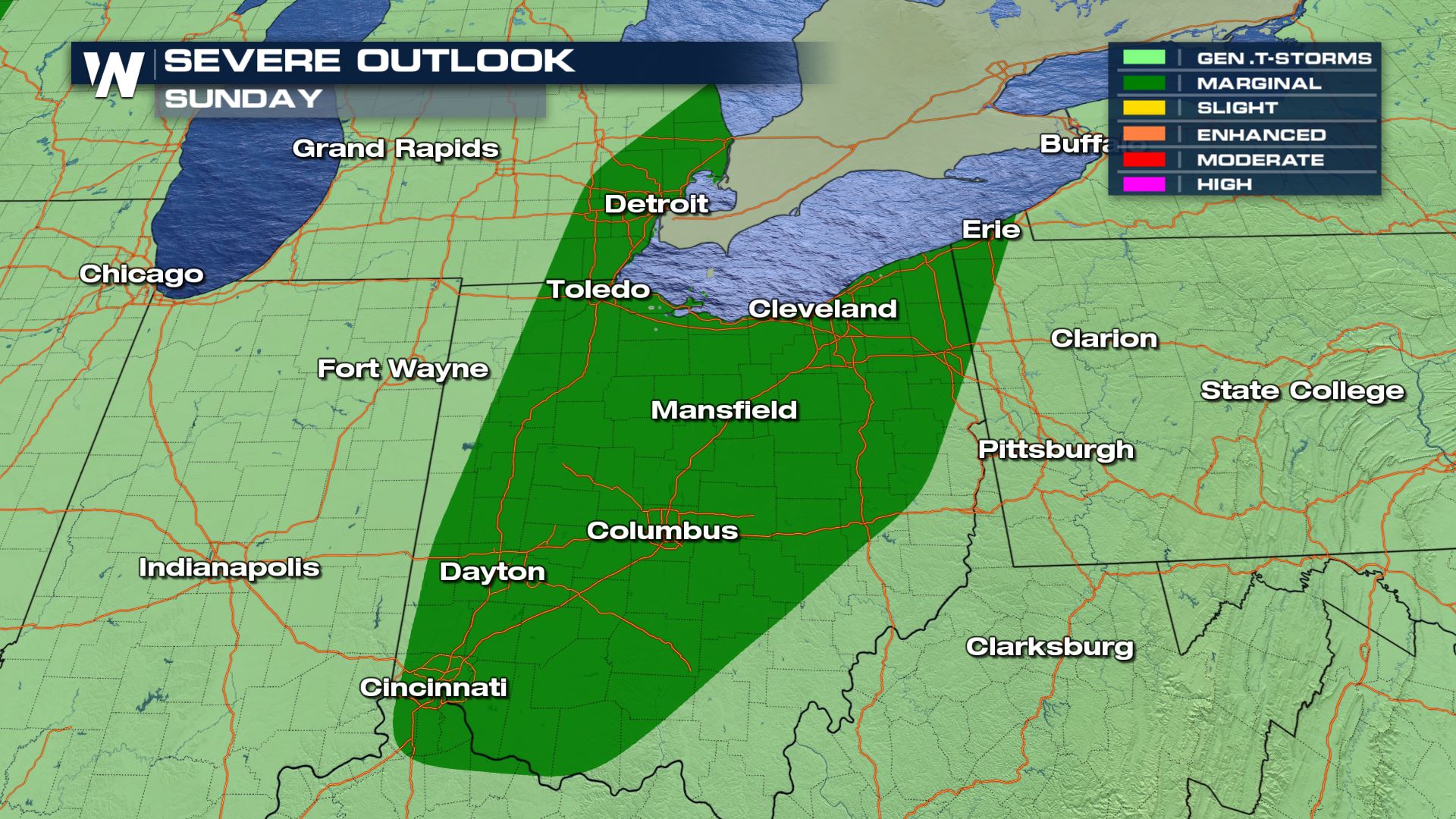 WeatherNation will keep you up-to-date on the potential for severe thunderstorms. Check back with us on-air and online for updated forecasts and any weather alerts issued.