A new storm system pushing out of the Southwest will move into the Plains on Monday, bringing with it another chance for strong-to-severe thunderstorms. Monday's threat will essentially come in two waves: initially, a few storms will fire across Texas on Monday afternoon, followed by a secondary and potentially stronger threat for severe weather overnight Monday into Tuesday. That second wave will move east into the ArkLaTex and eventually spread east into the lower Mississippi River valley by Tuesday morning. Damaging winds overnight will be the primary concern overnight Monday into Tuesday, according to the Storm Prediction Center (SPC). "The more vigorous storms may organize into a few small clusters/bands with an accompanying damaging wind hazard being the primary concern near and south of the warm front," the SPC wrote about the overnight hazards on Monday into Tuesday. "This activity will likely spread east across the Mississippi River late Monday night into early Tuesday morning."
Severe Outlook (Monday)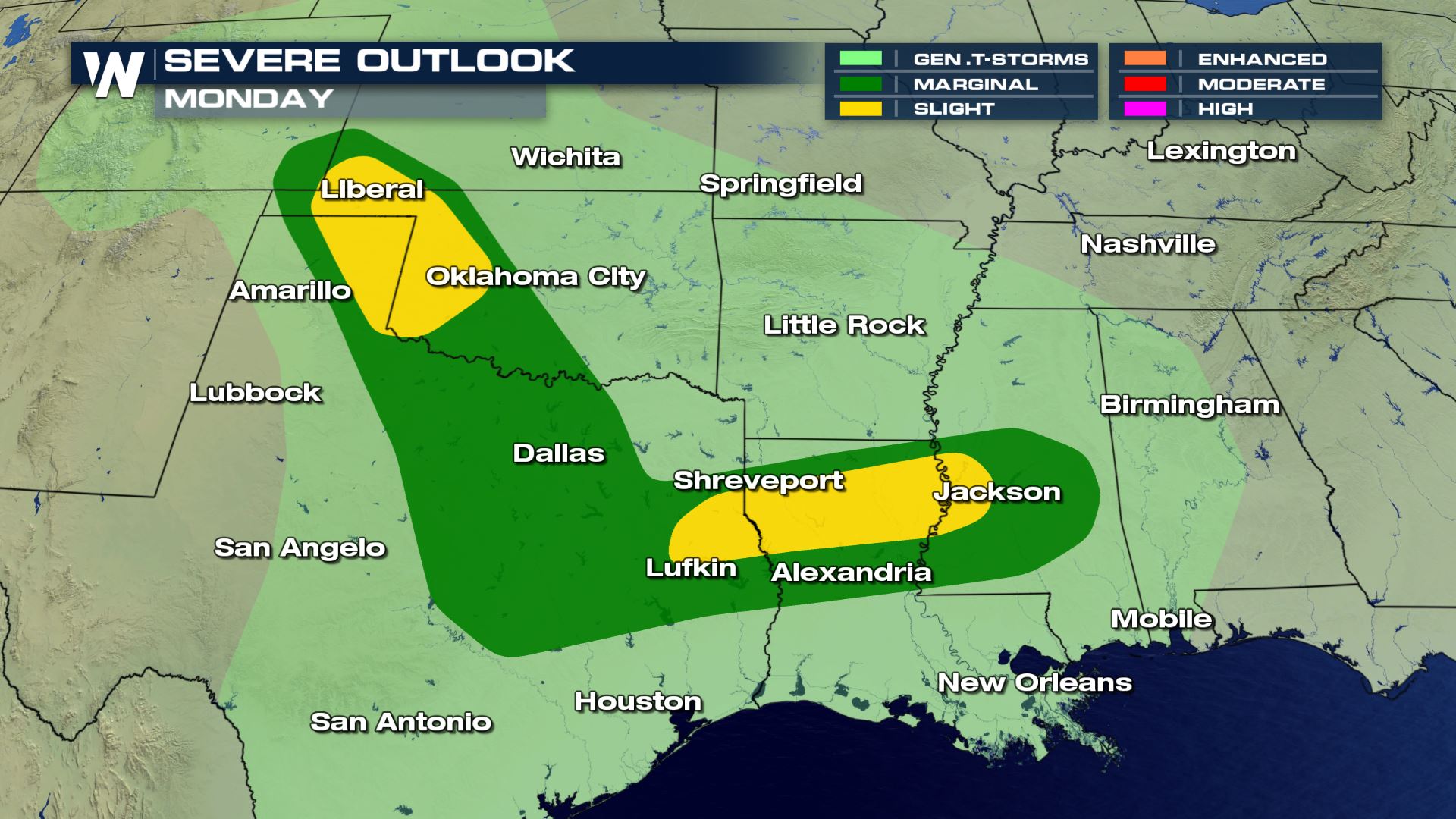 Severe Risks (Monday)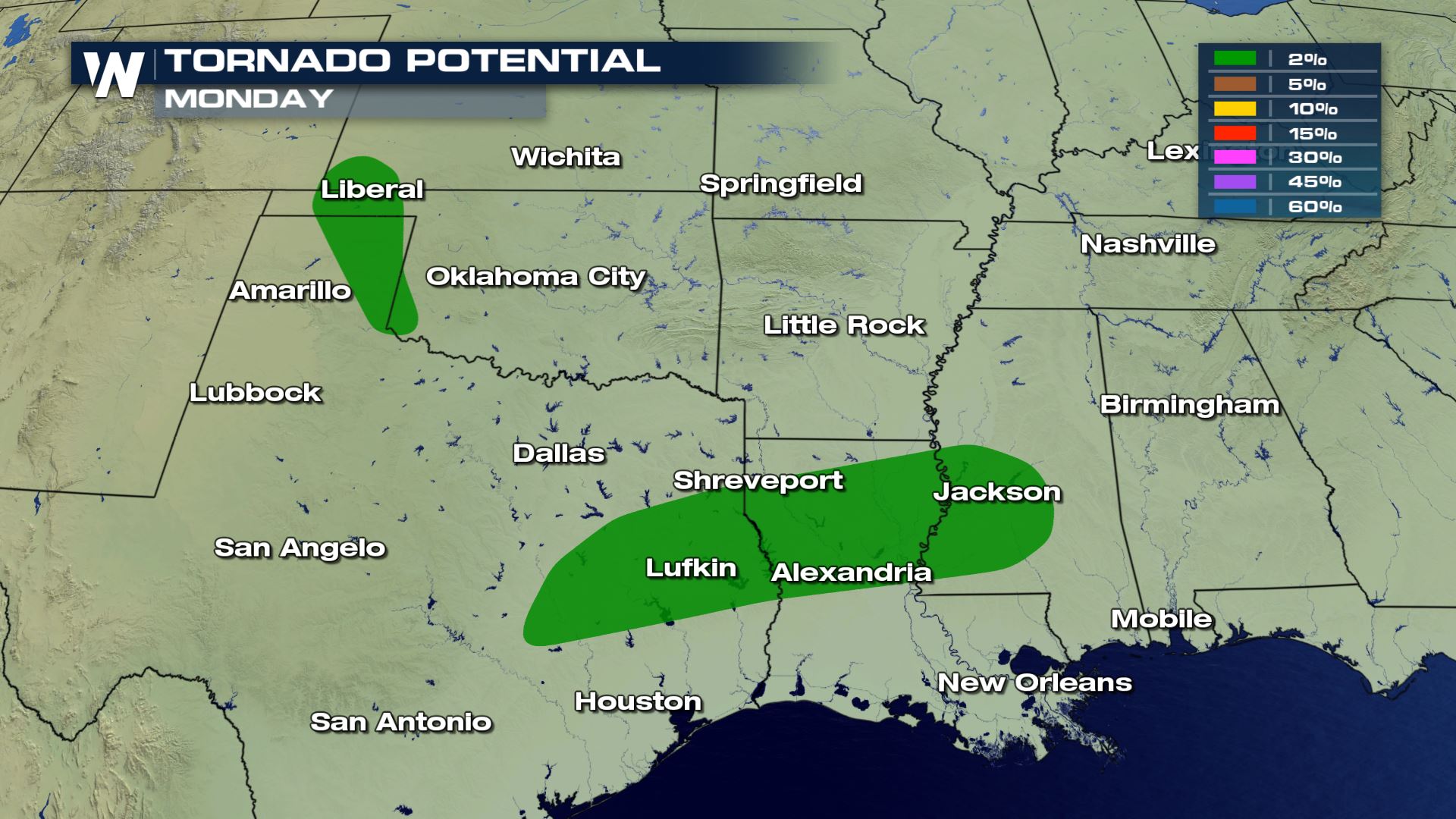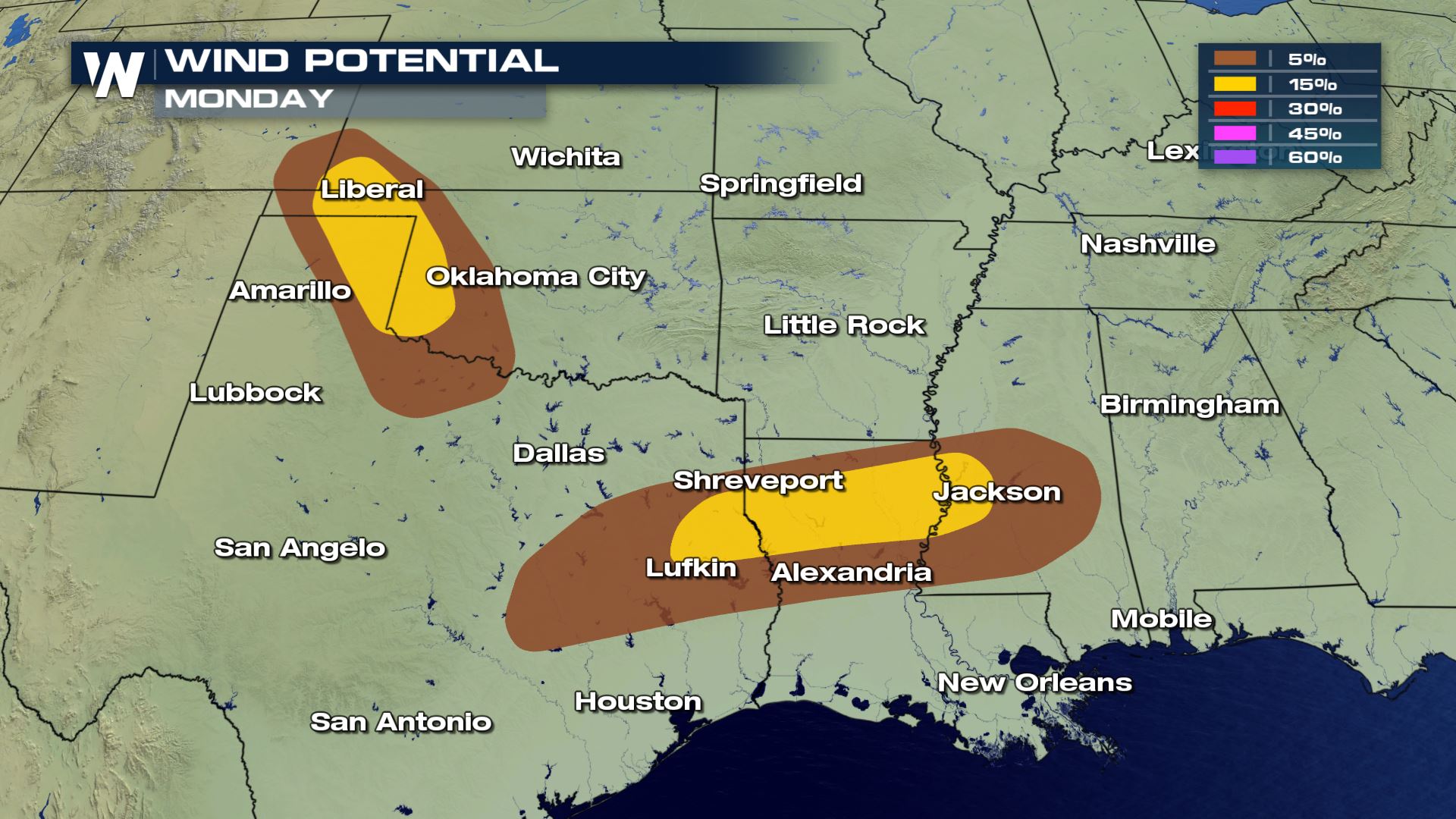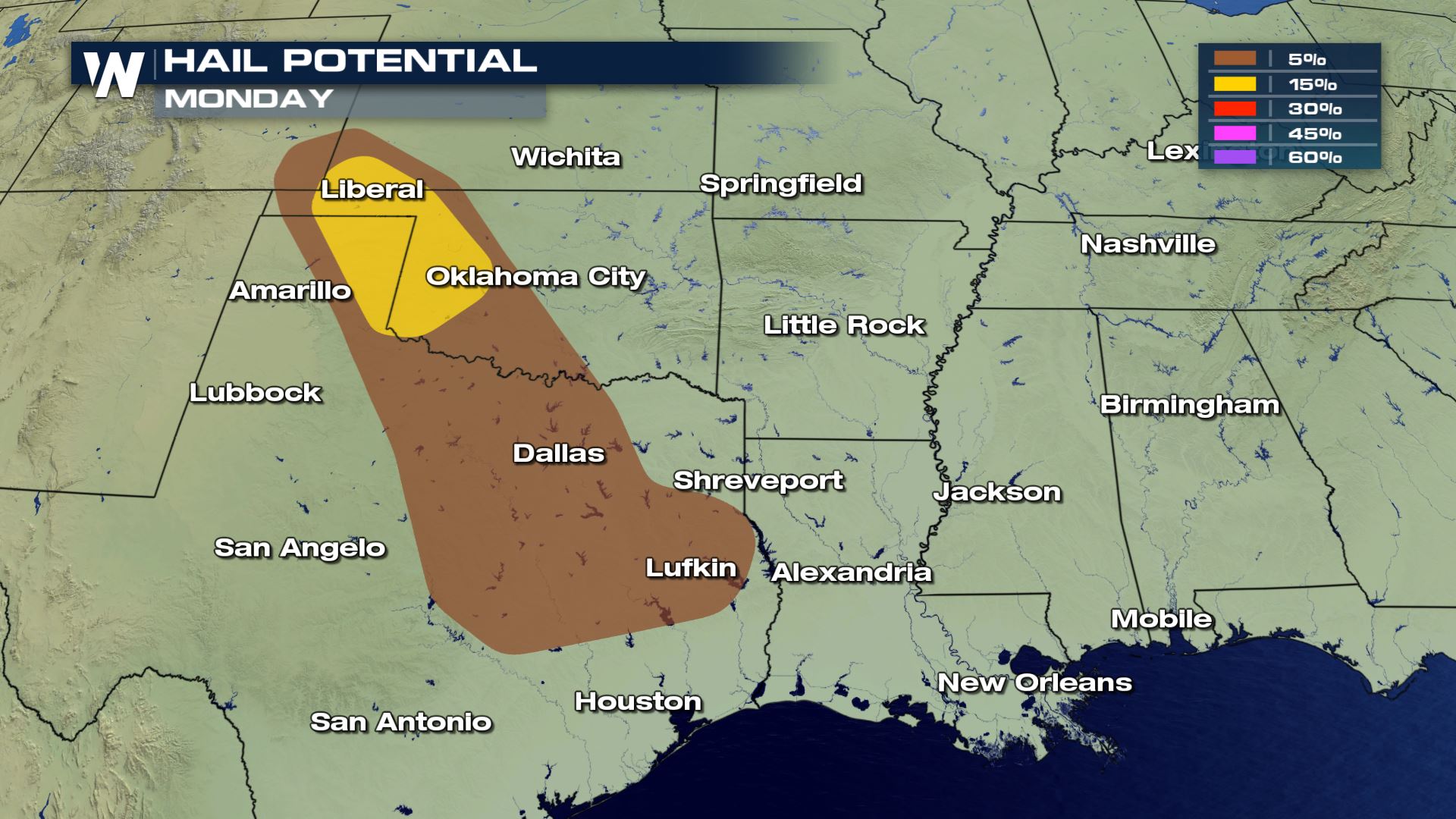 Forecast  (Monday)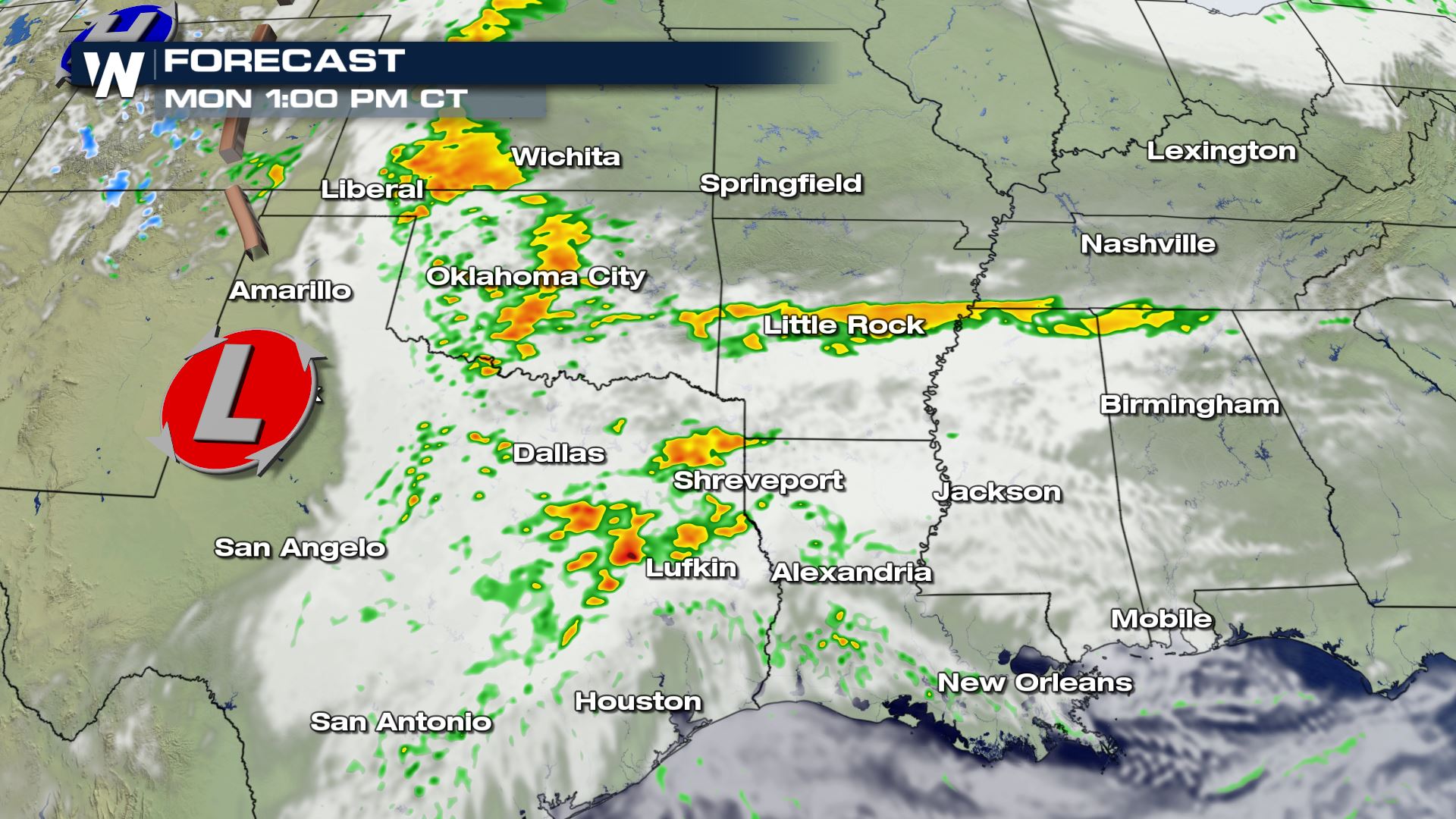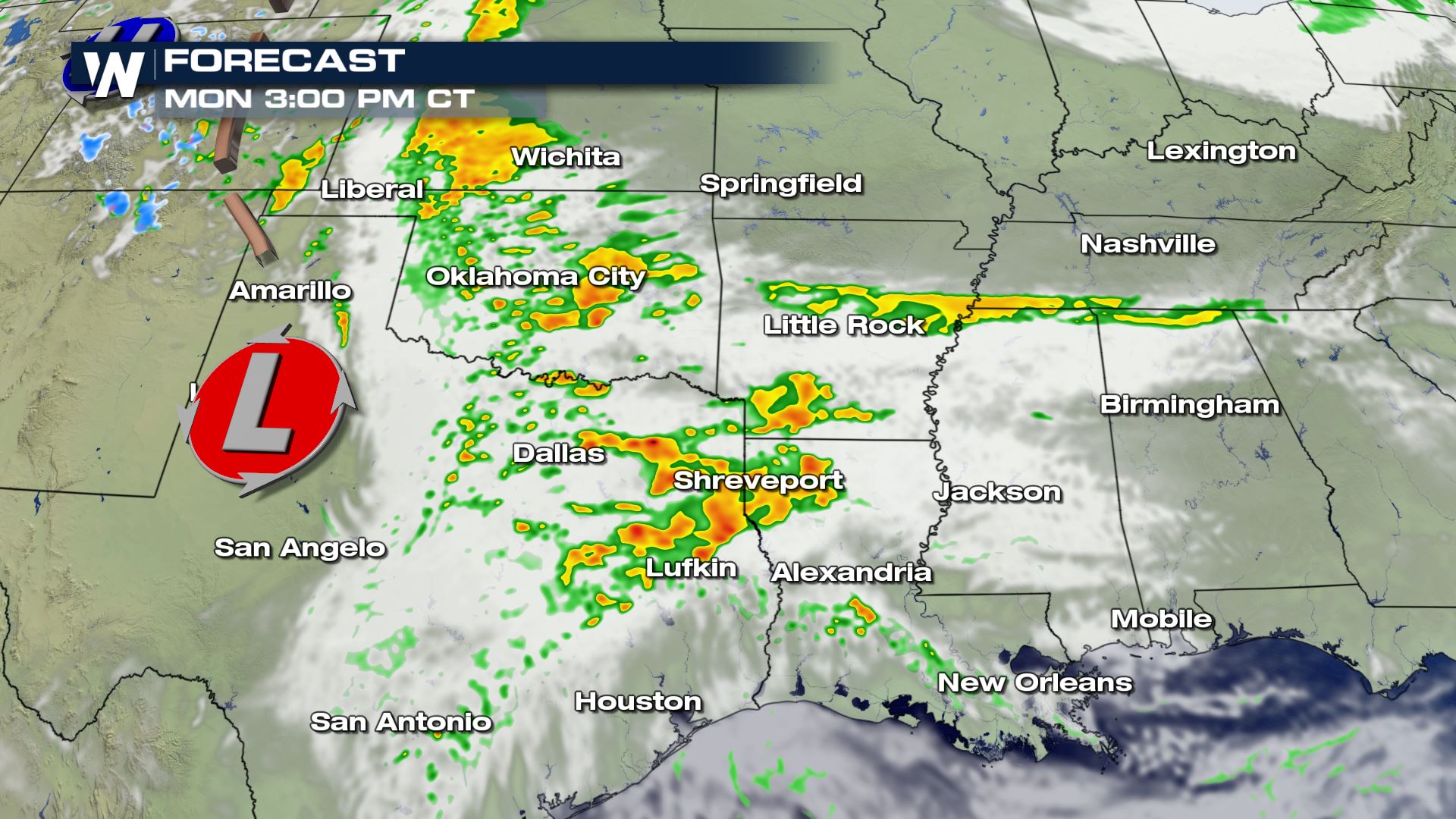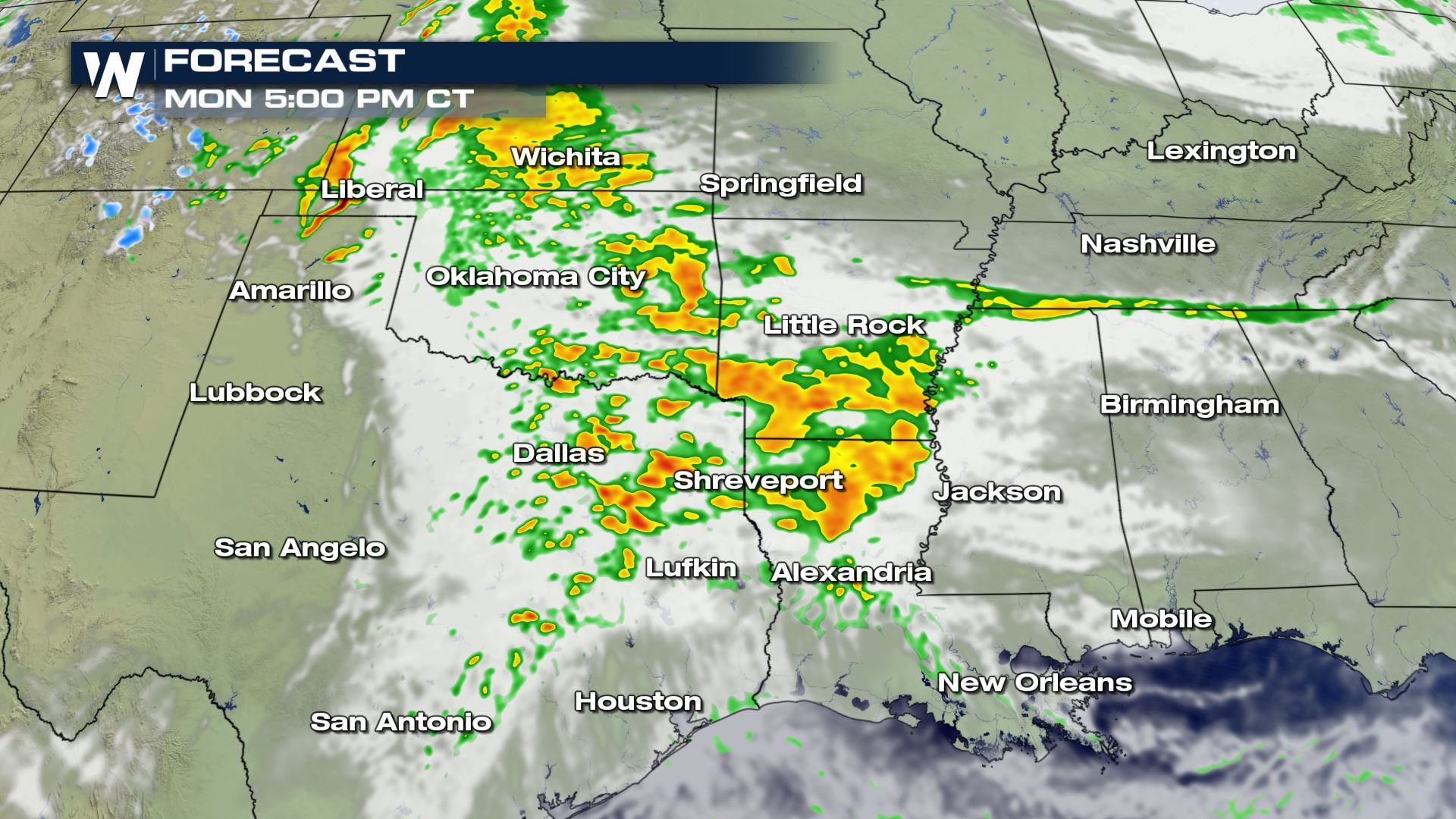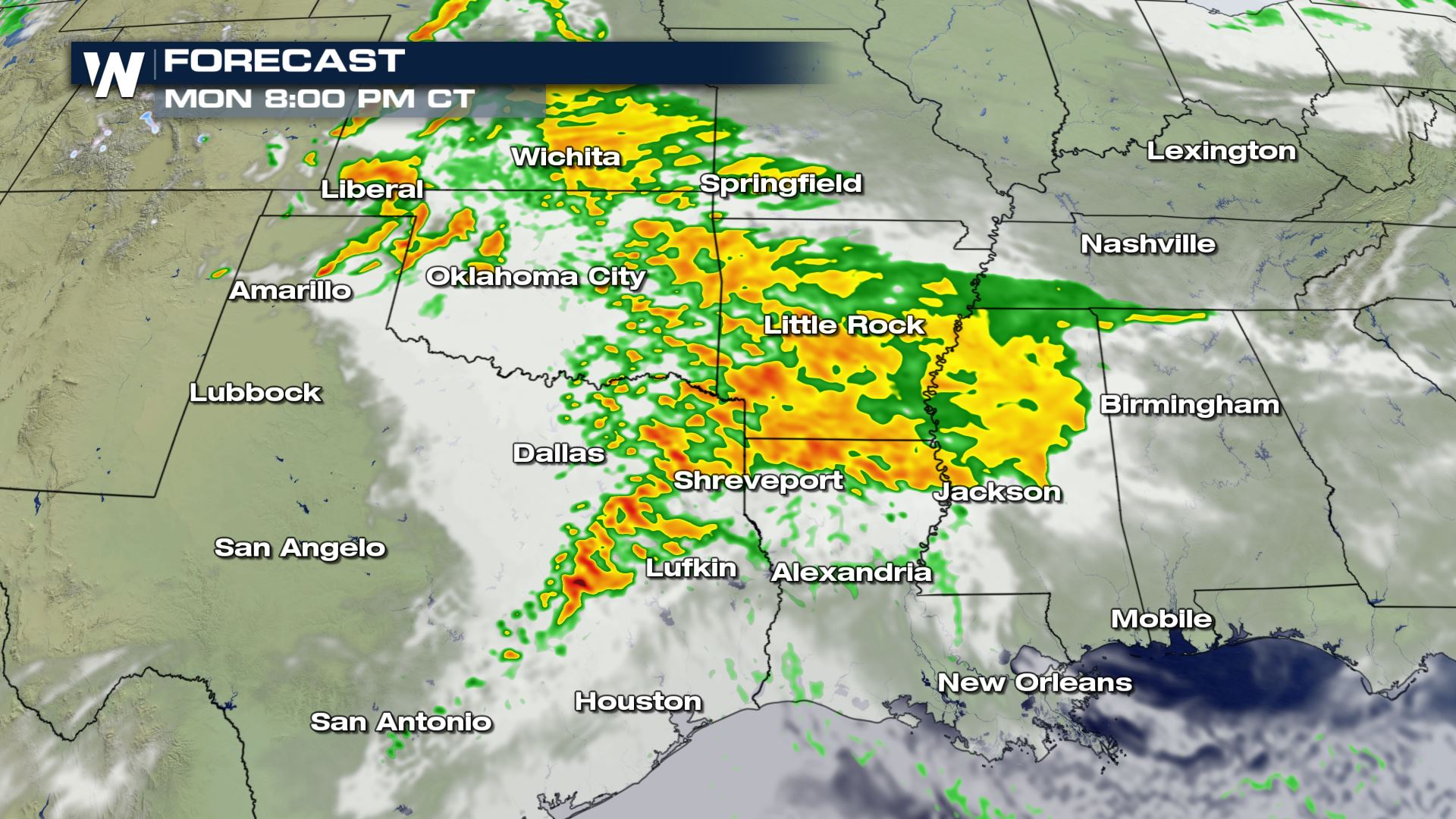 By Tuesday, the strongest storms will push east into the Southeast, primarily targeting Alabama, Georgia and northern parts of Florida.
Severe Outlook (Tuesday)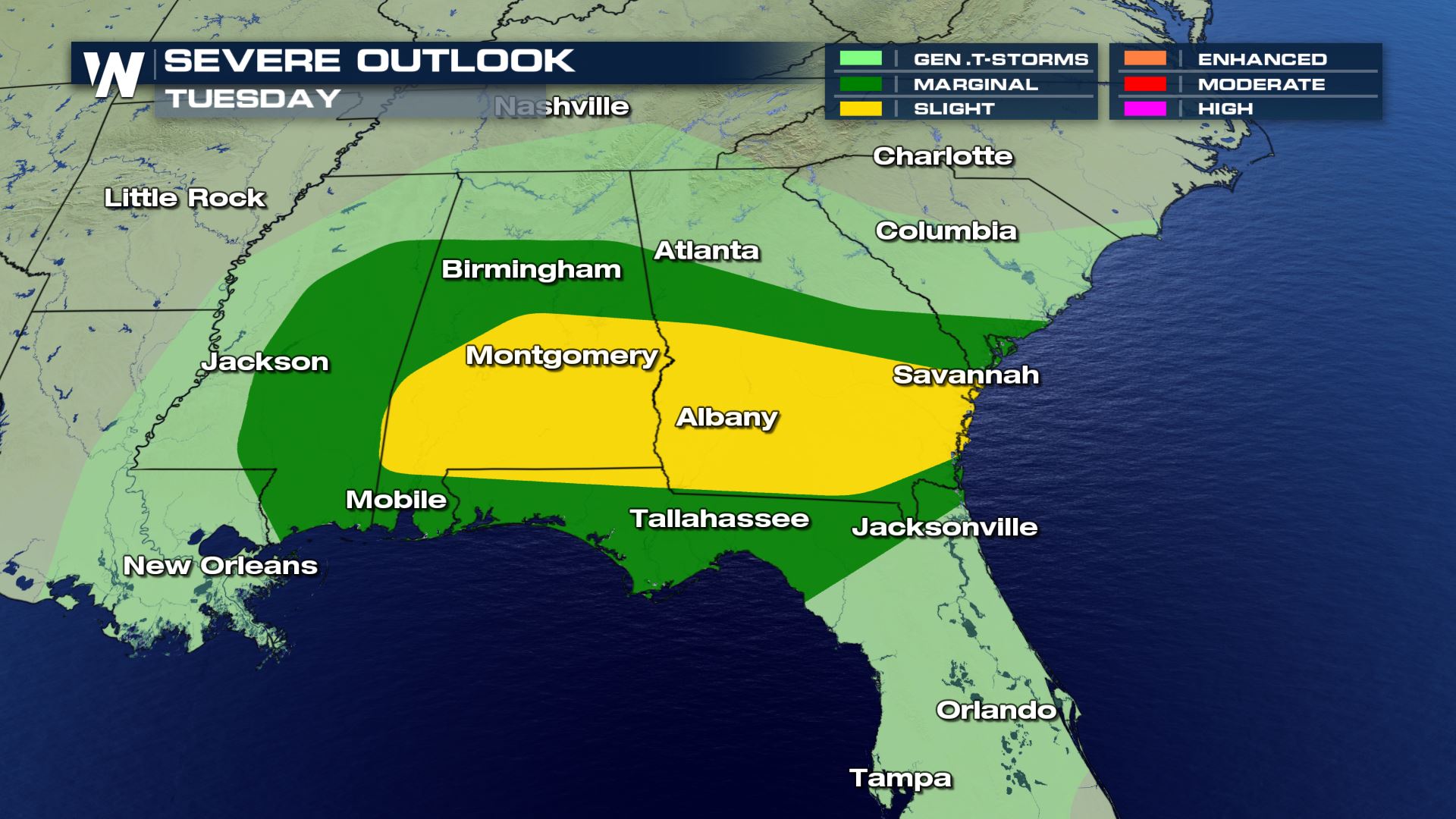 Severe Risks (Tuesday)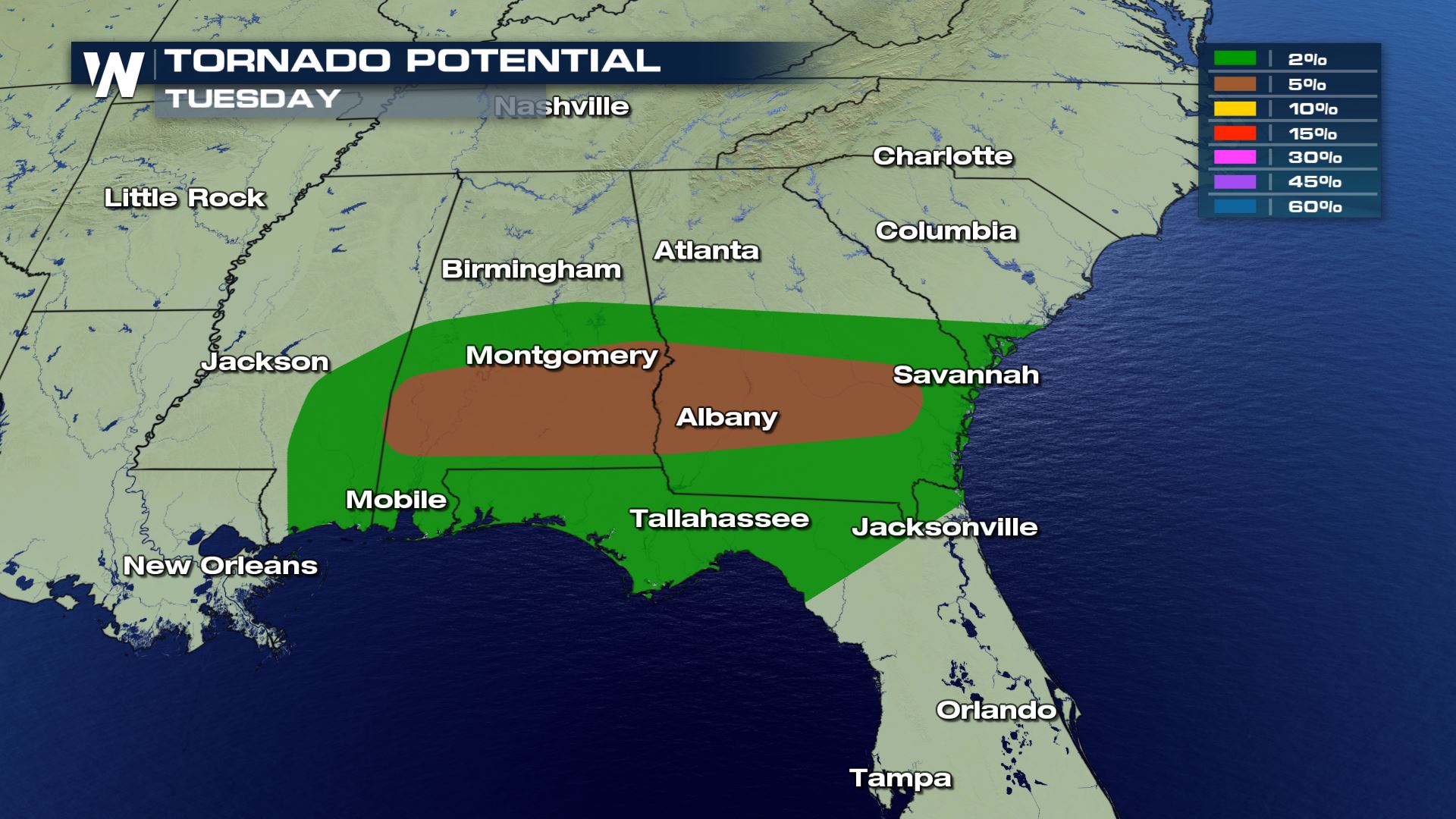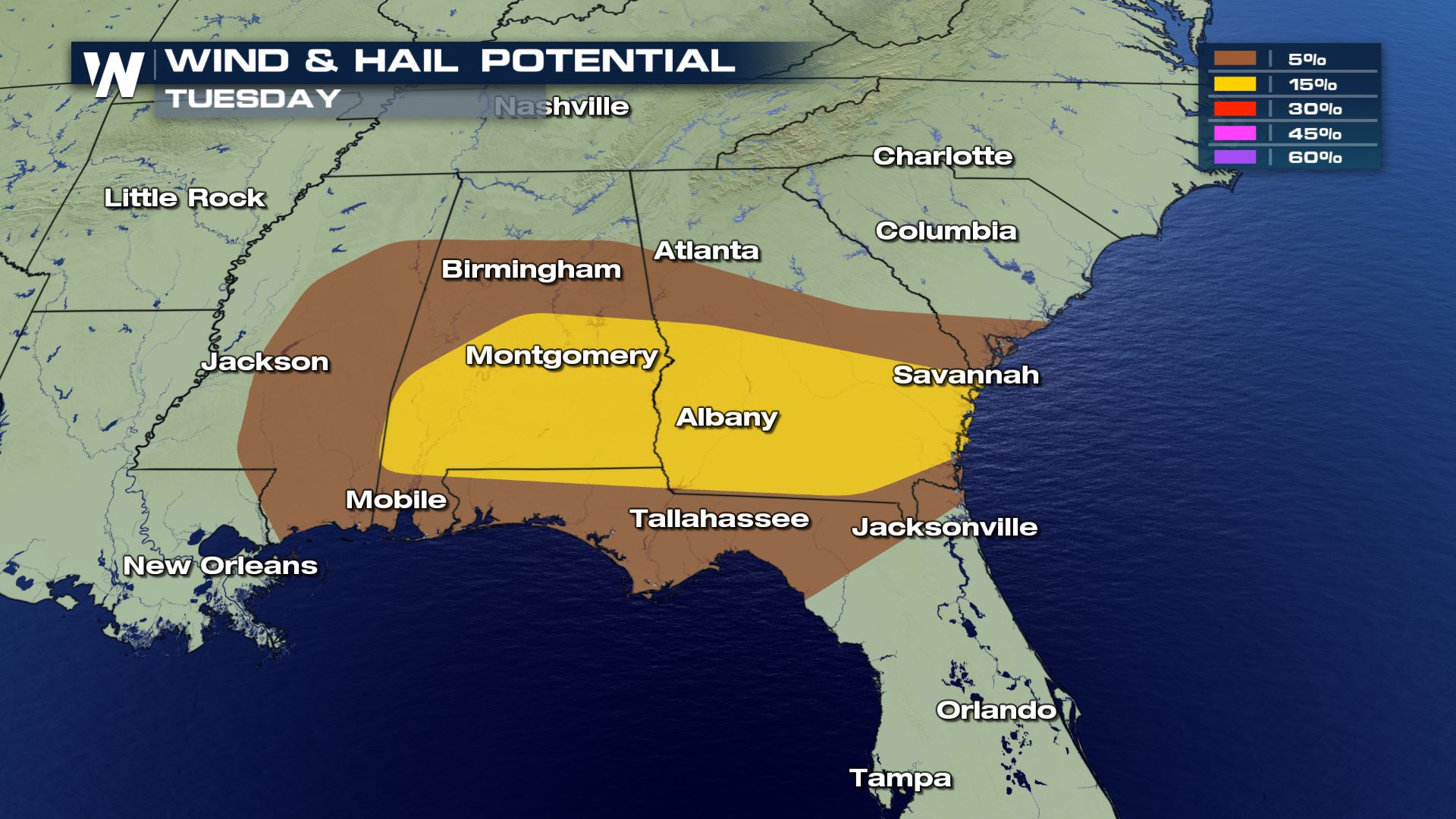 The primary threat on Tuesday appears to be a big line of wind-producing storms. The good news with Tuesday's storms: there appears to be less of an overnight threat for severe weather compared to Monday's storms. By Tuesday night, most of the storms should be well out to sea. So, the primary time window for stronger storms would appear to be during the afternoon time frame. However, initial storms could produce a tornado or two, most likely embedded within the line for severe storms.  Here is the latest timing with the storms Tuesday.
Forecast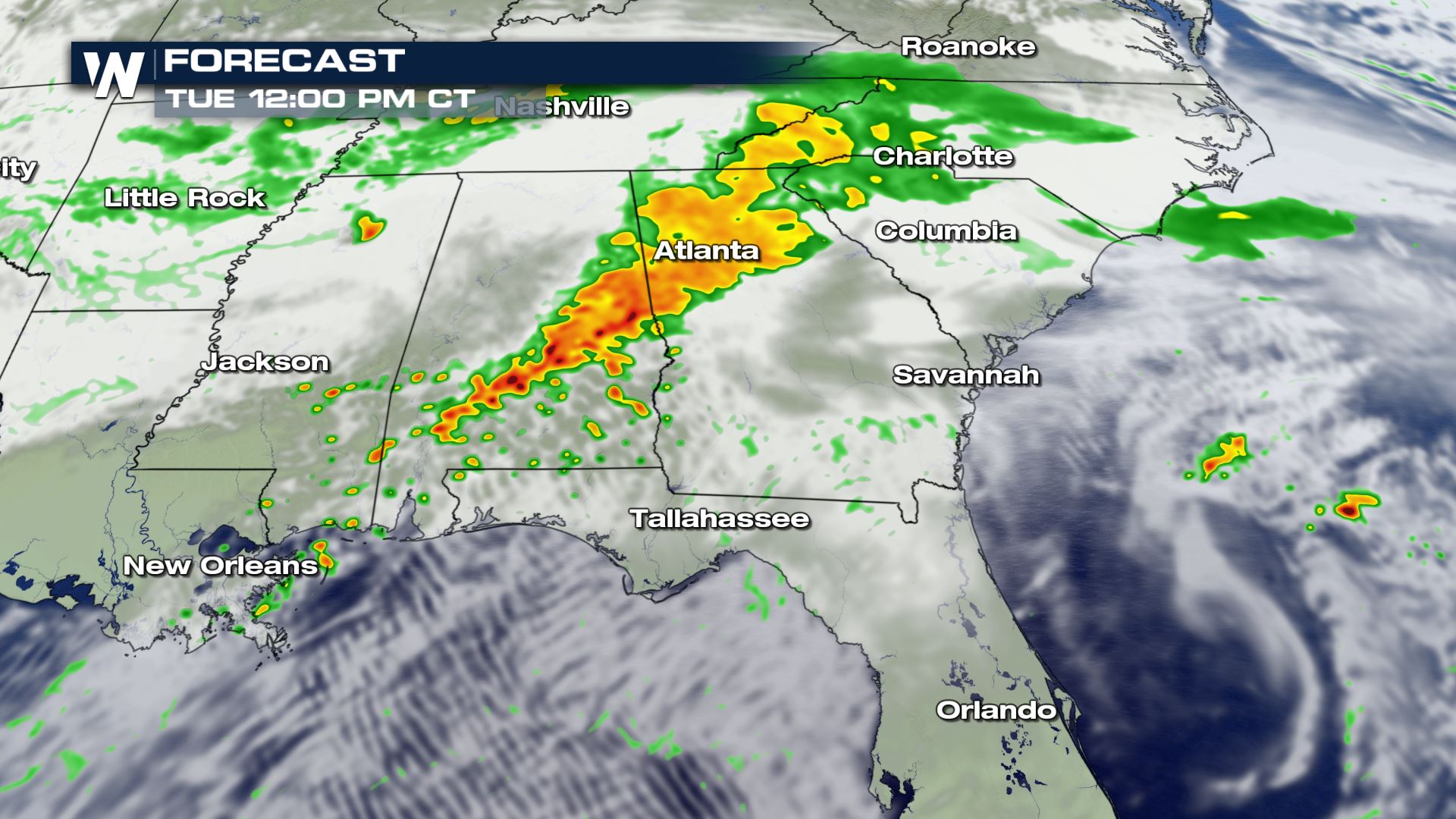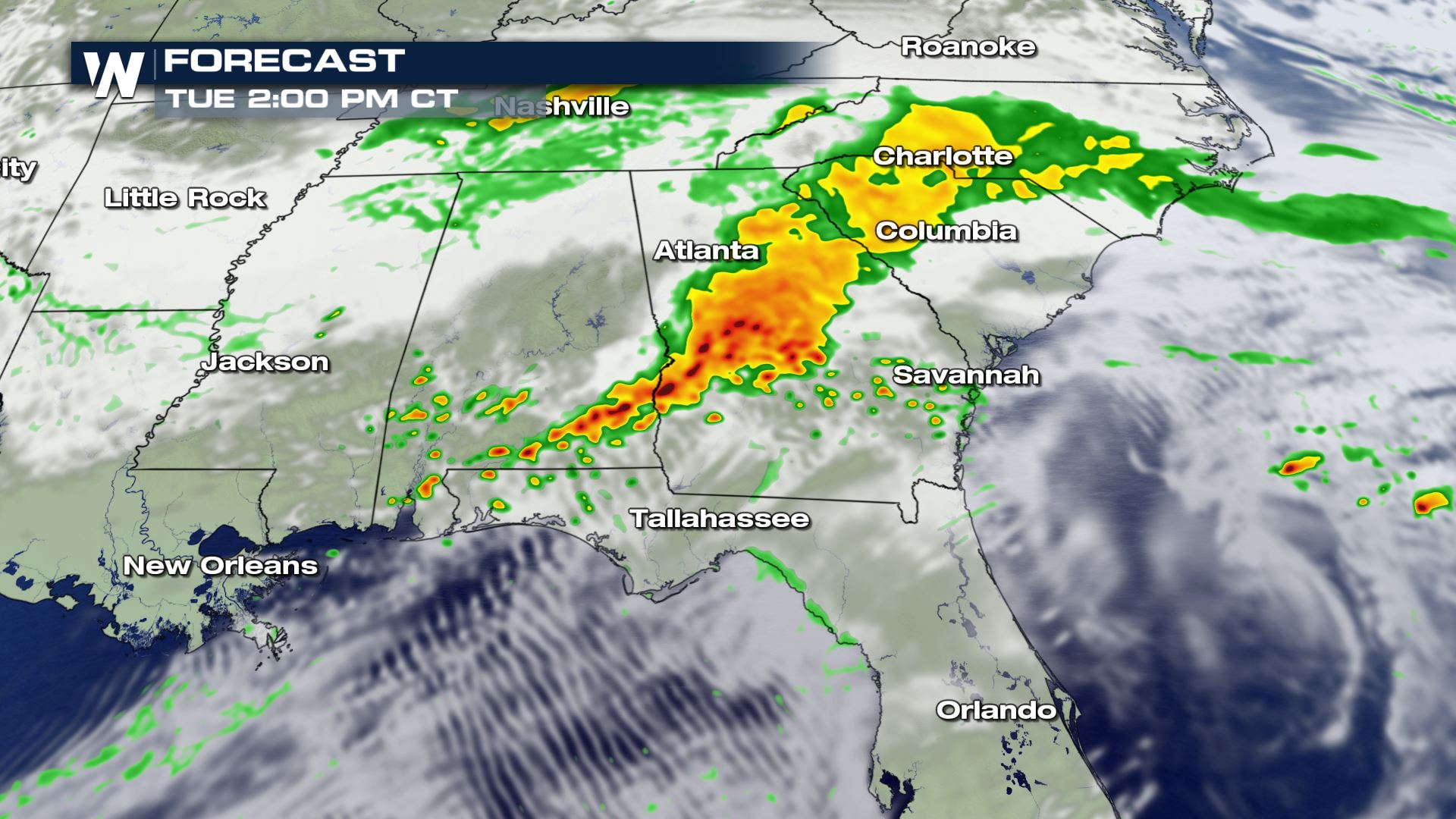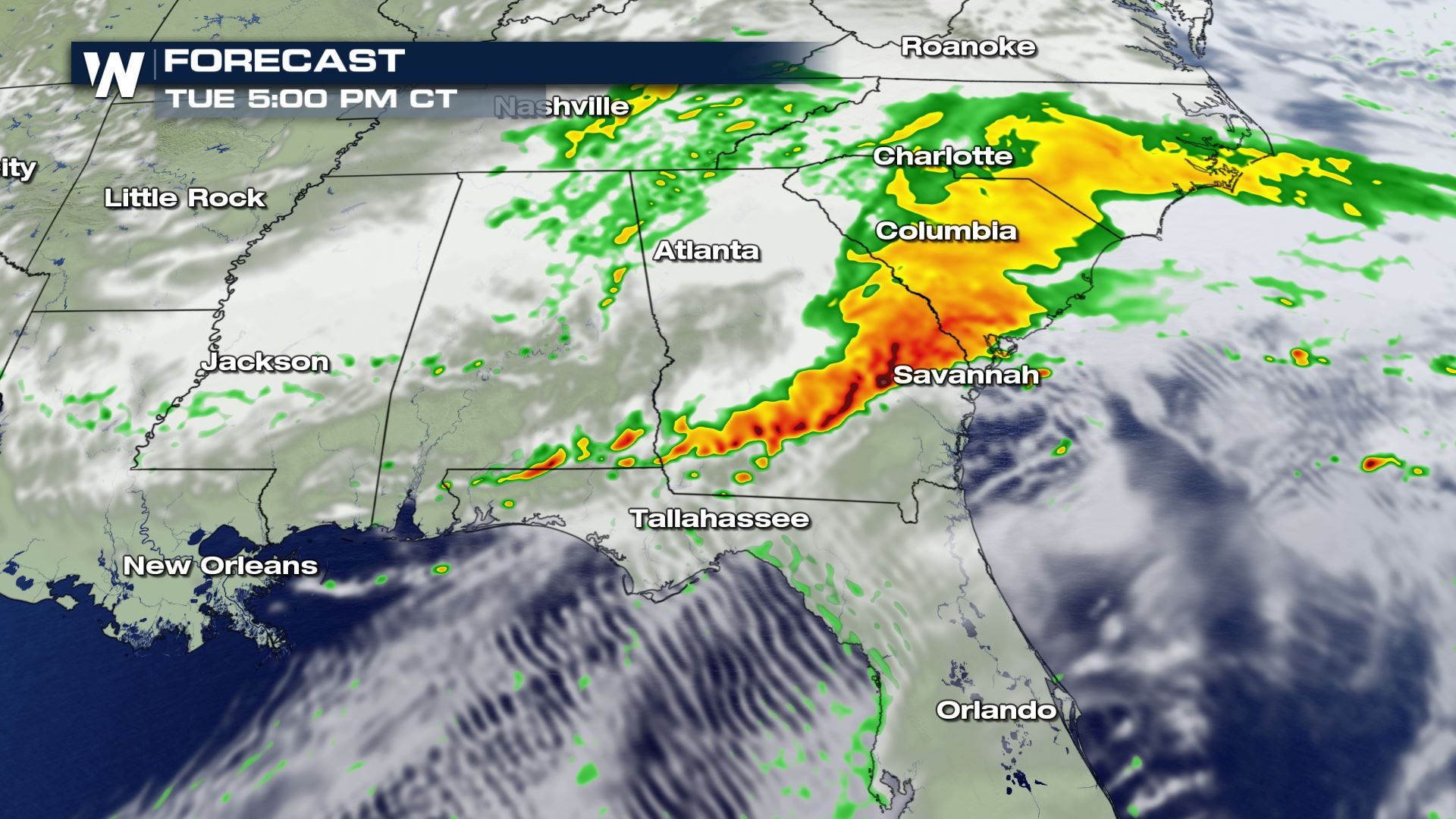 Of course, with spring officially beginning over a week ago, we are now moving into the climatological peak time of the year for severe weather. That said,
spring appears to have come a bit early for many so far this year
, and it's perhaps part of the reason that severe weather reports are noticeably up so far this year. Stay with WeatherNation for the latest on these severe storms.