Severe storms could target several parts of the country on Sunday, including the risk for damaging straight line winds, large hail and tornadoes. Several pockets of a slight risk for severe weather, or a level two on a zero-to-five scale for severe weather, is in place according to the Storm Prediction Center (SPC), the governing body for severe weather. Here's a look at Sunday's slight risk, according to the SPC: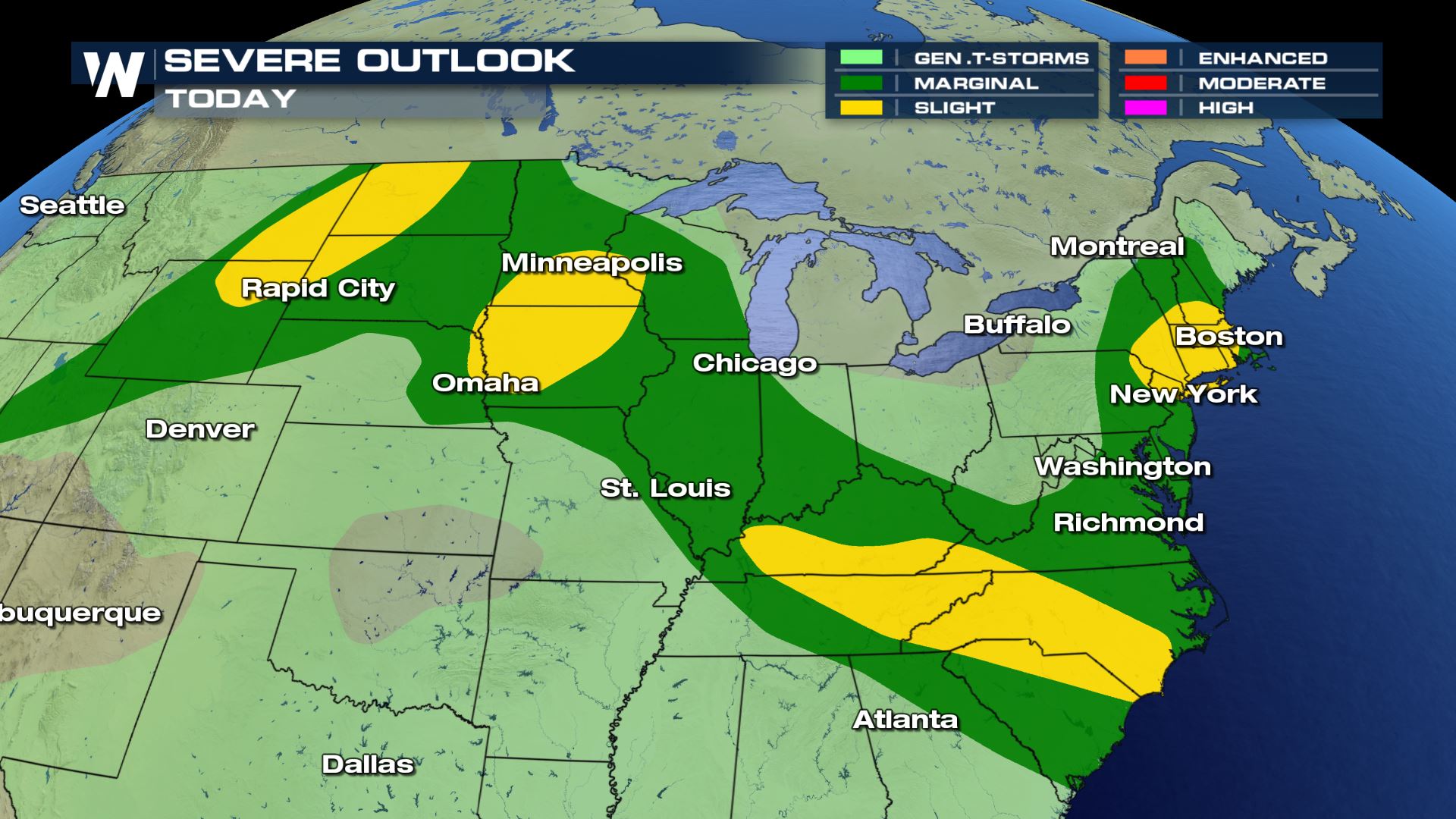 The main threat zone for higher-end severe weather will be in the upper Midwest, specifically, Minnesota, Iowa and parts of both North and South Dakota. Large hail, tornadoes and damaging winds are all possible in this region on Sunday, mainly during the late afternoon and early evening hours: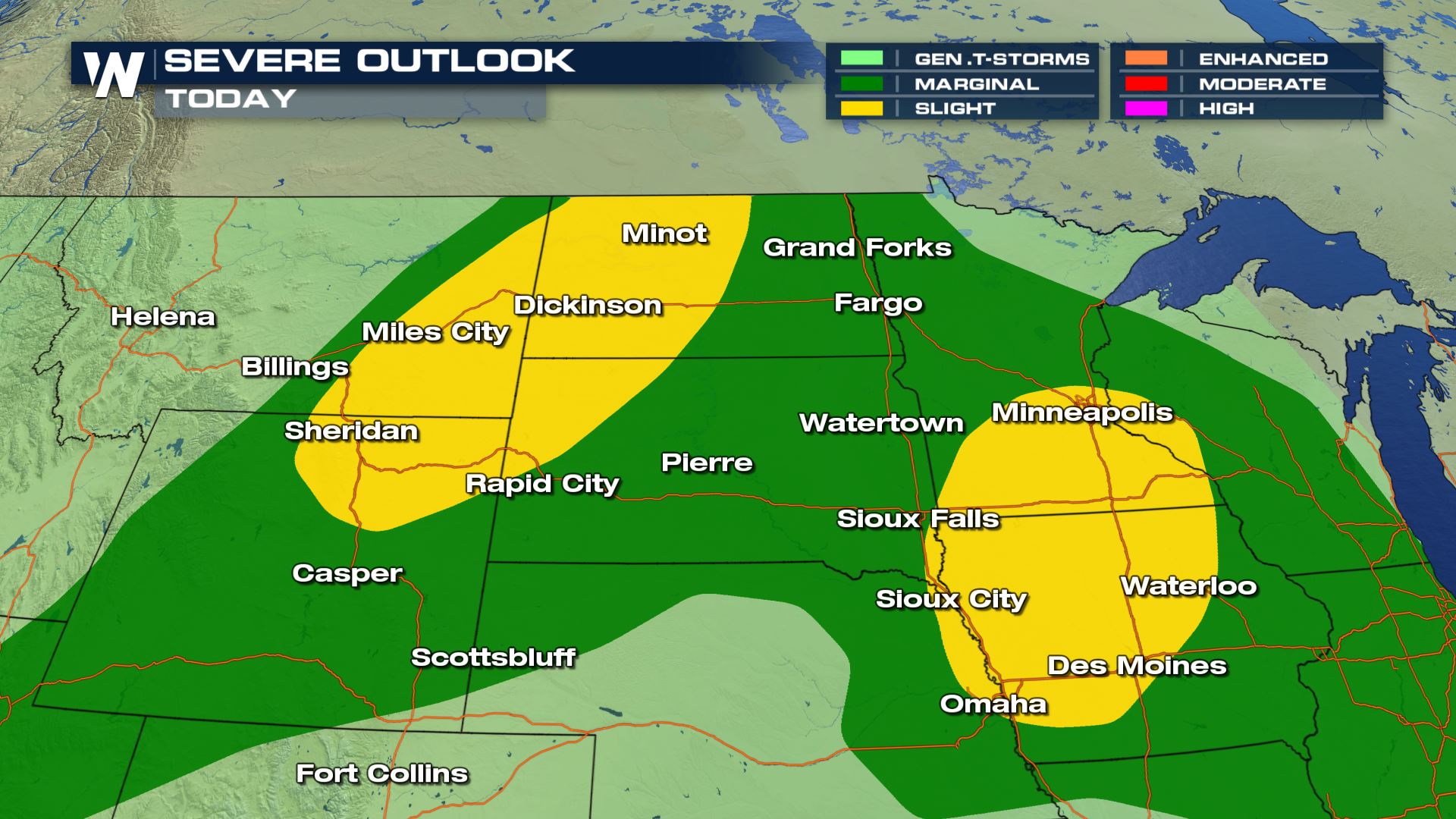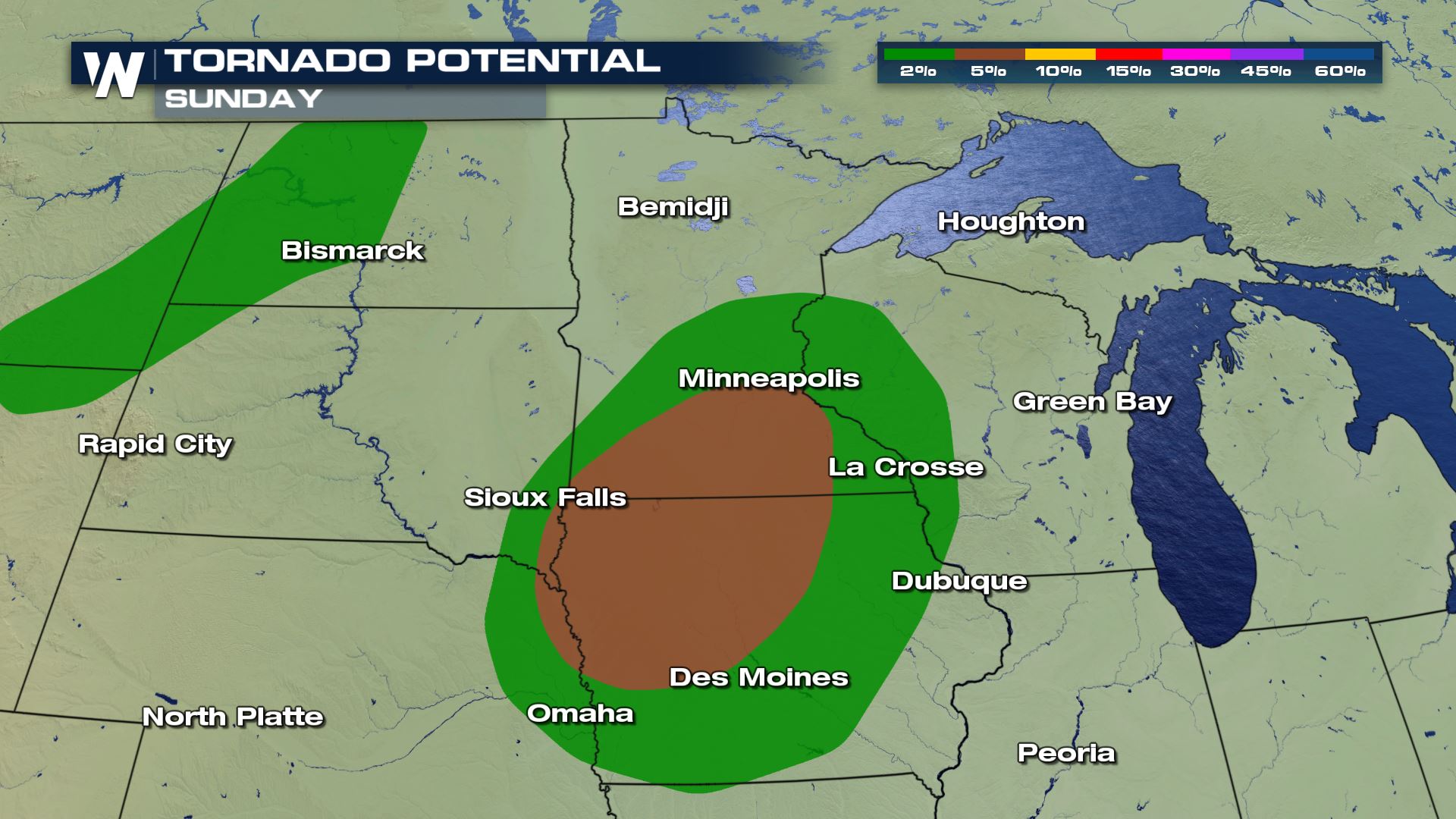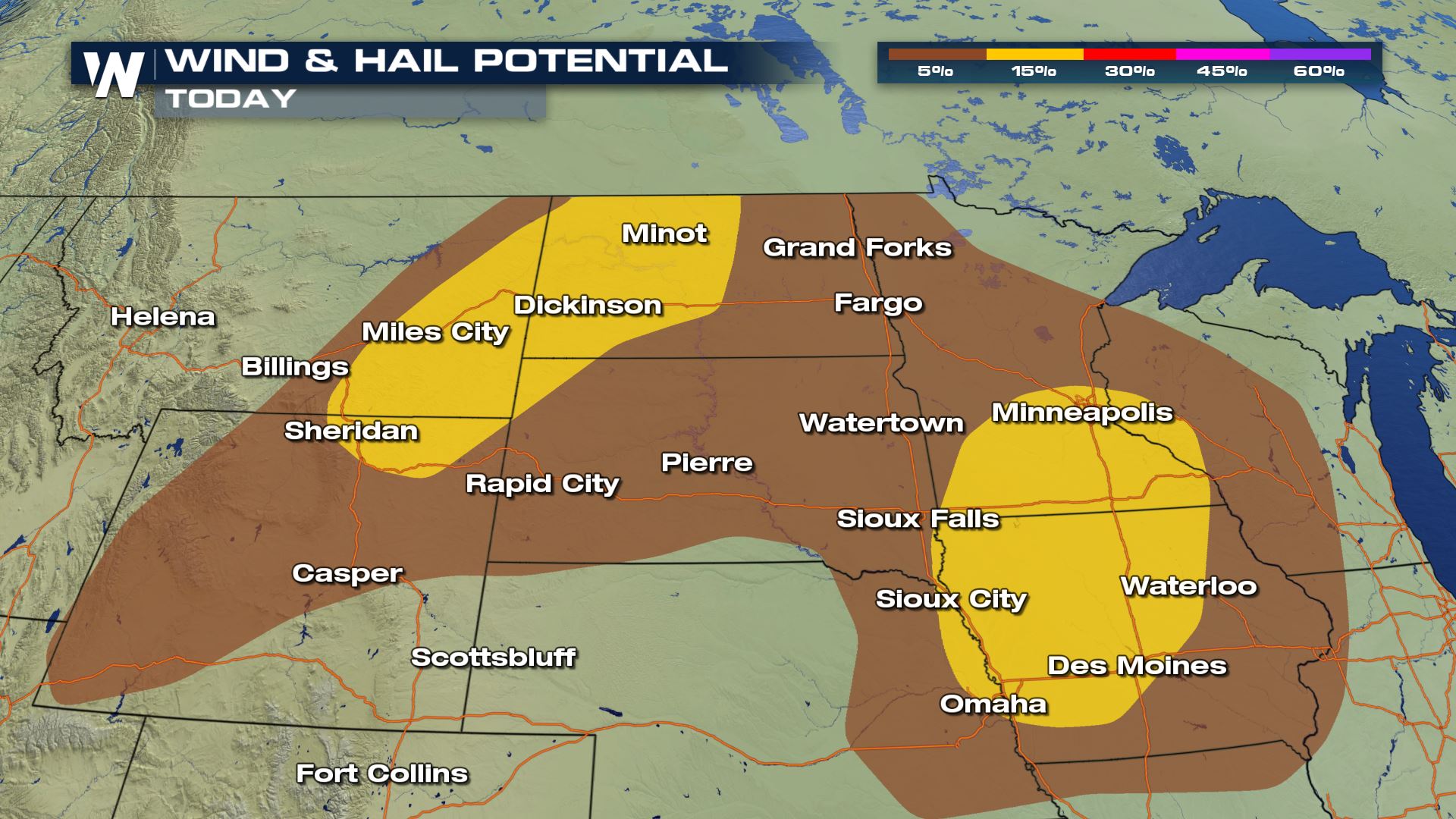 Here, a line of storms will form along a west-to-east moving cold front. Along the front, supercells will initially develop during the late afternoon and into the early evening time frame. By dusk, however, the stronger storms will merge into a big line, creating a damaging wind threat that could well extend into the overnight time frame.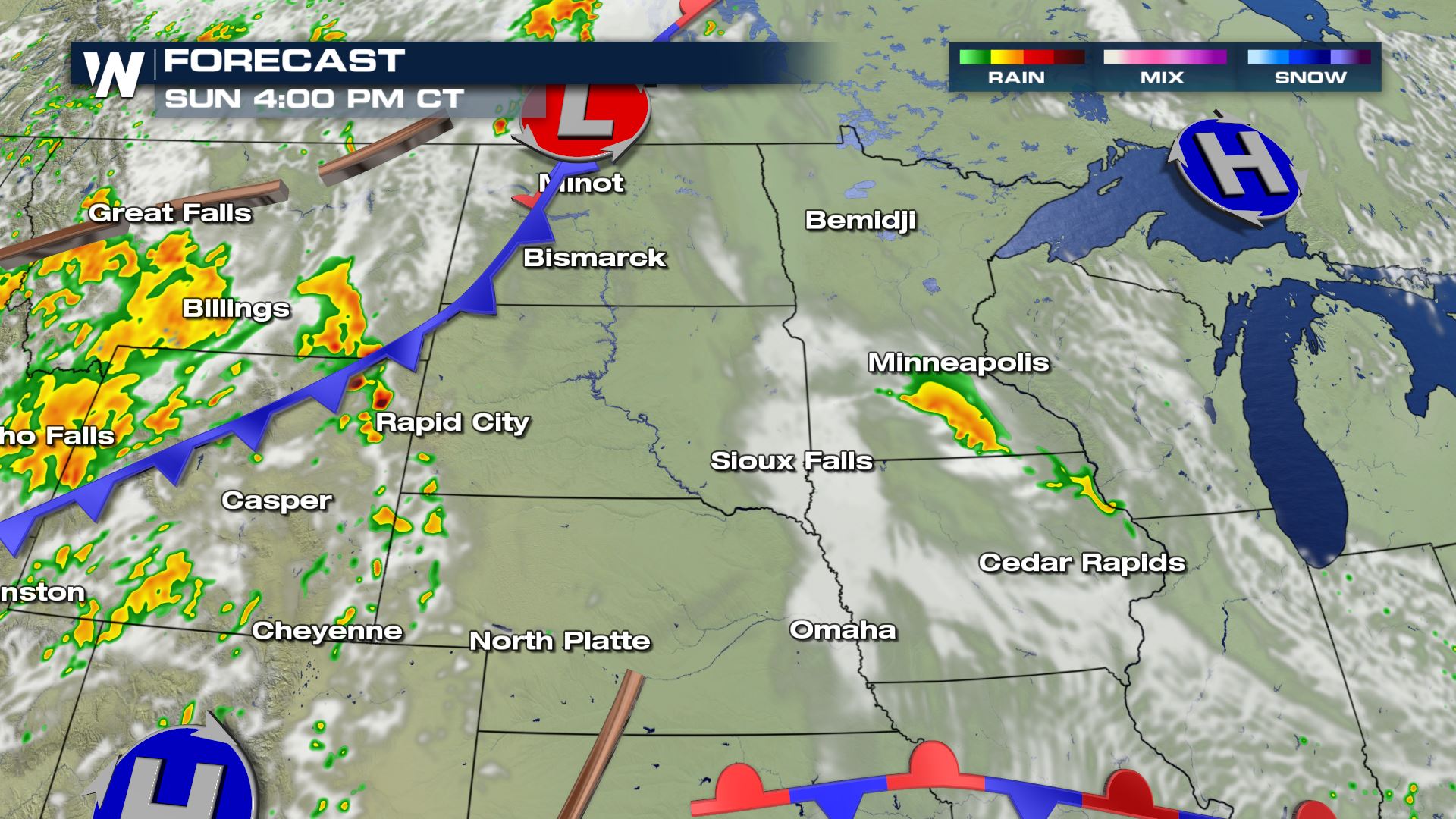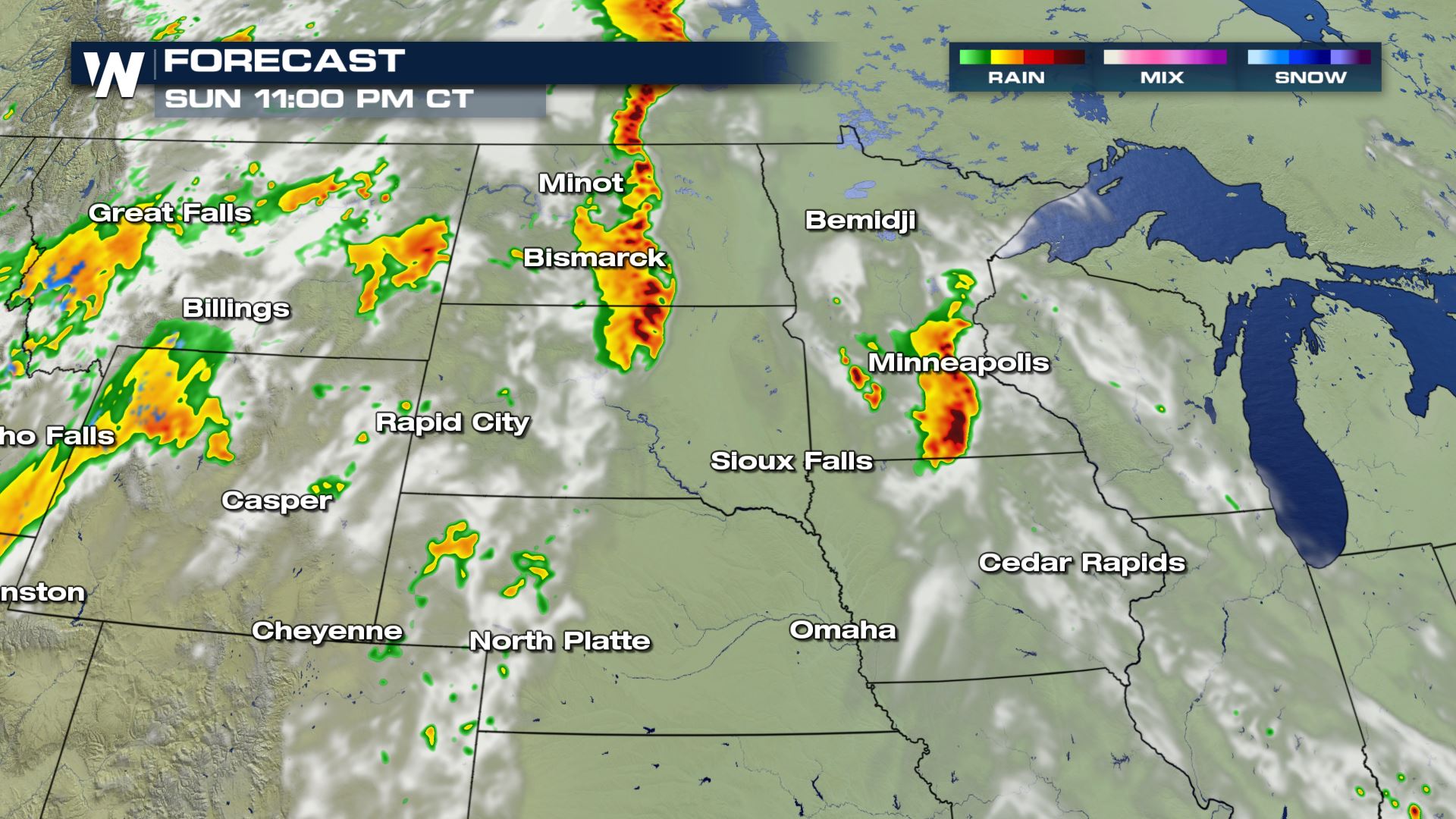 In the Northeast, southern New England down through the mid-Atlantic could see stronger storms as well. As usual in the Northeast, damaging winds will be the primary threat with Sunday's storms as a cold front moves through the region.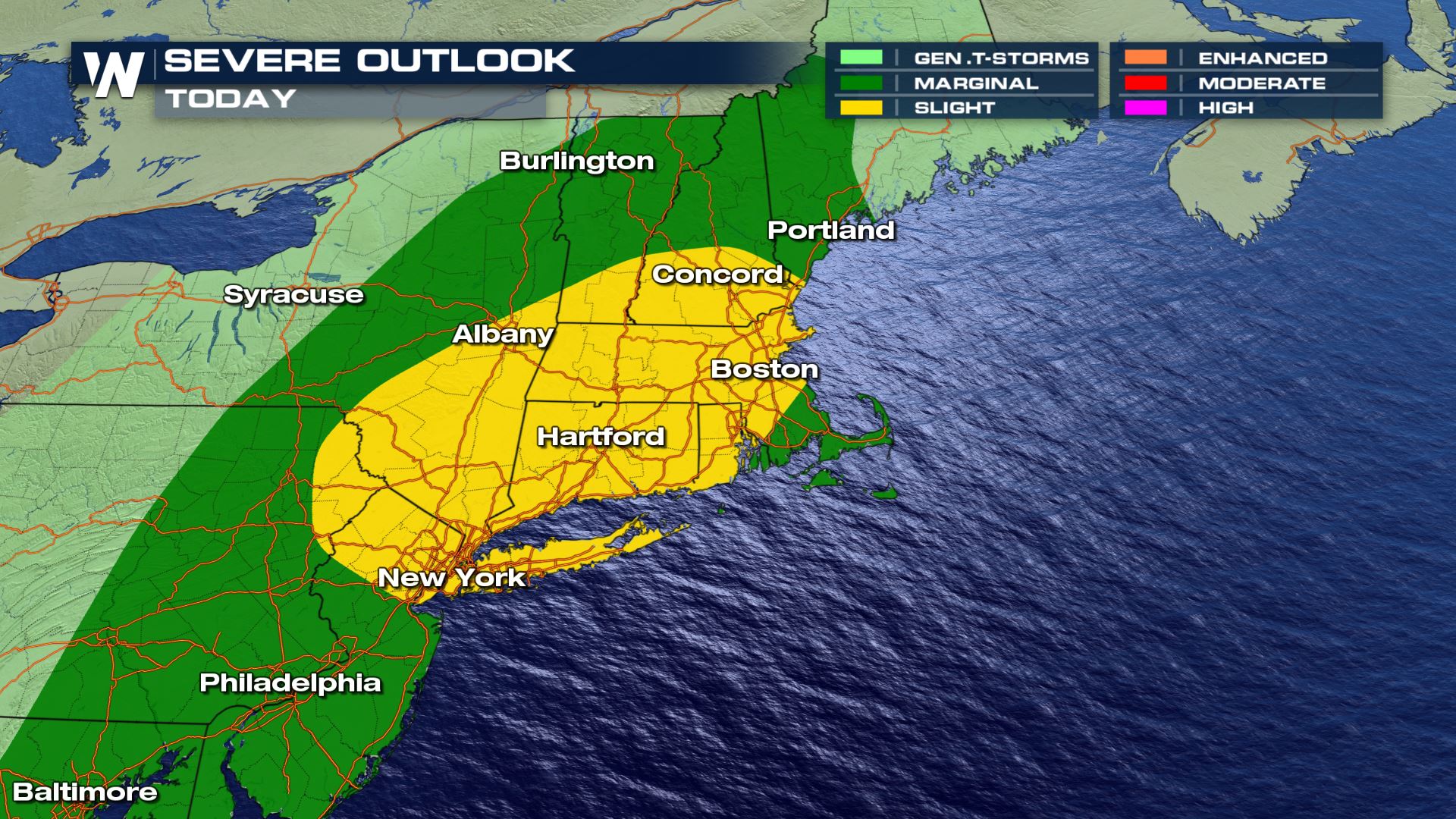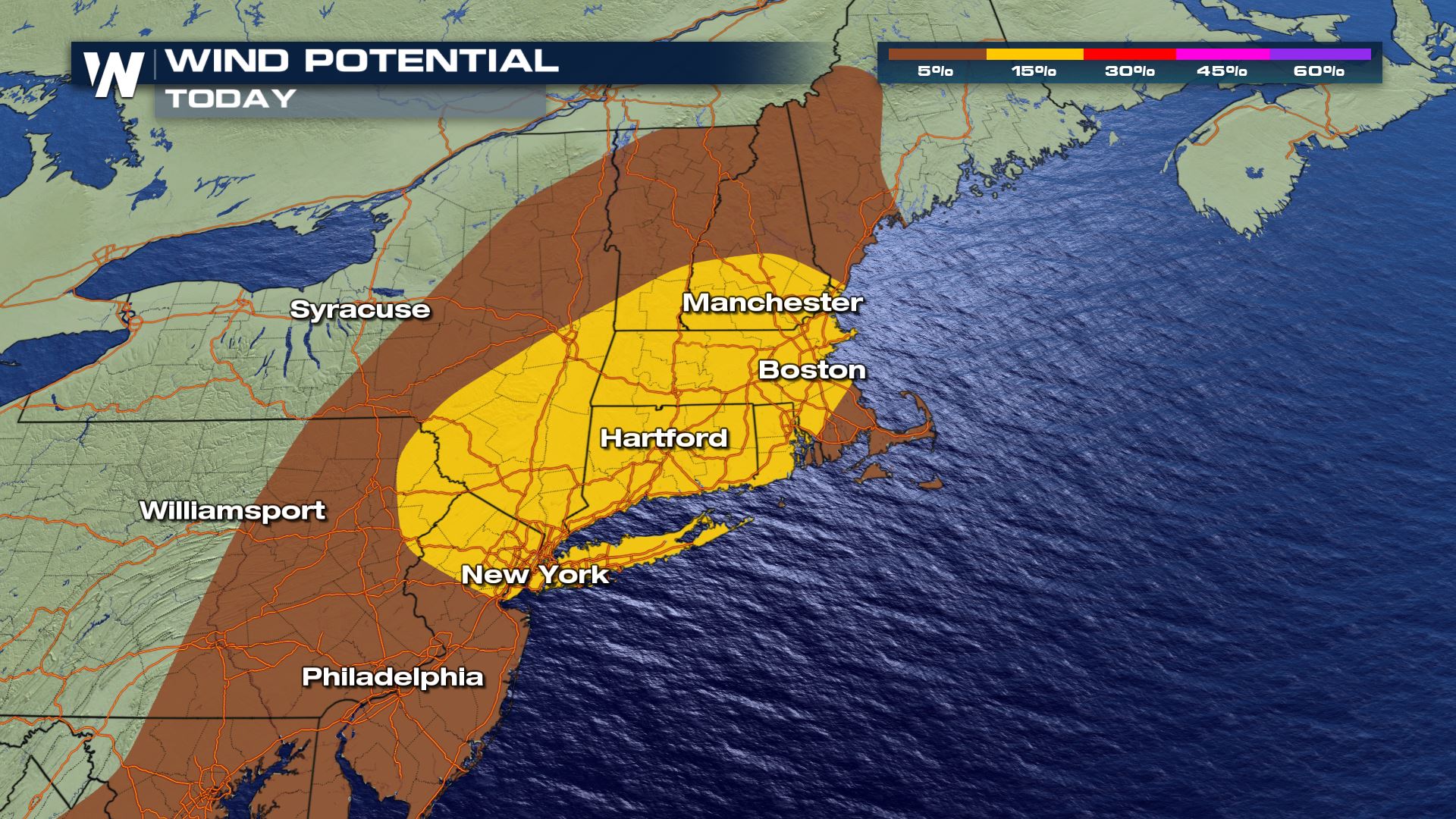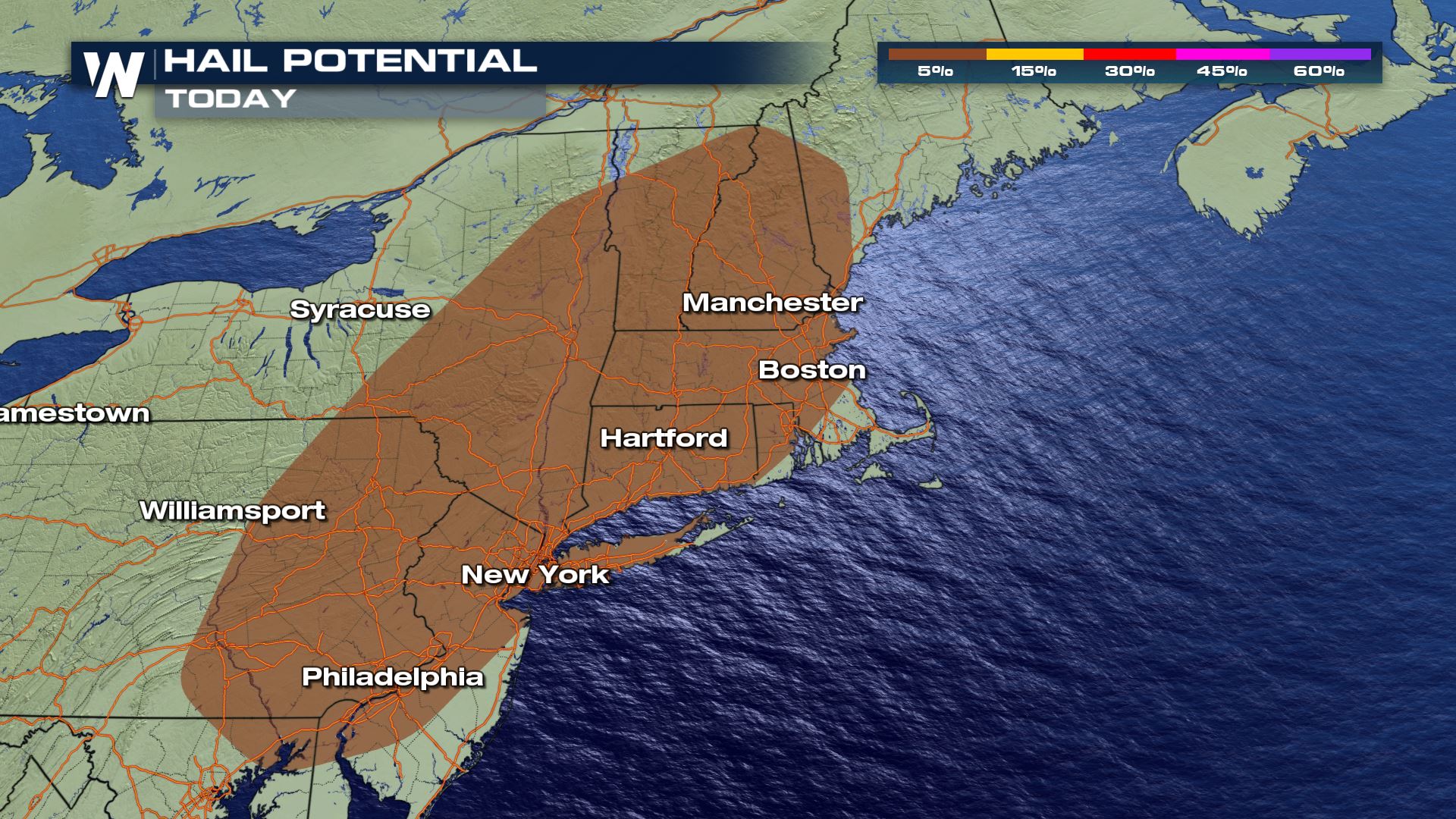 Strong storms will rumble through the Northeast, with a handfull of supercells creating the potential for mainly damaging winds. However, a few large hailstones could also be in the picture, especially away from the coastline.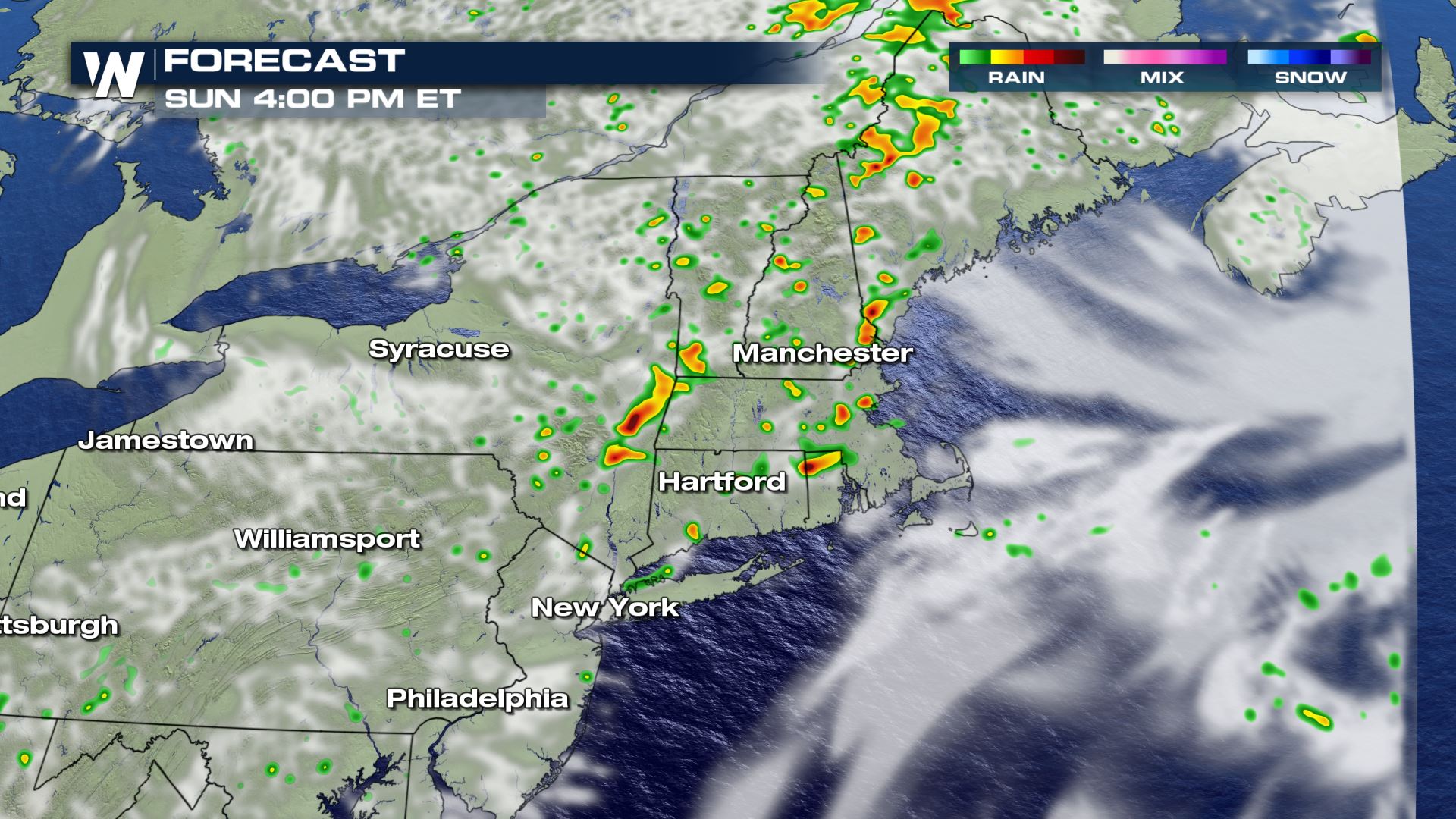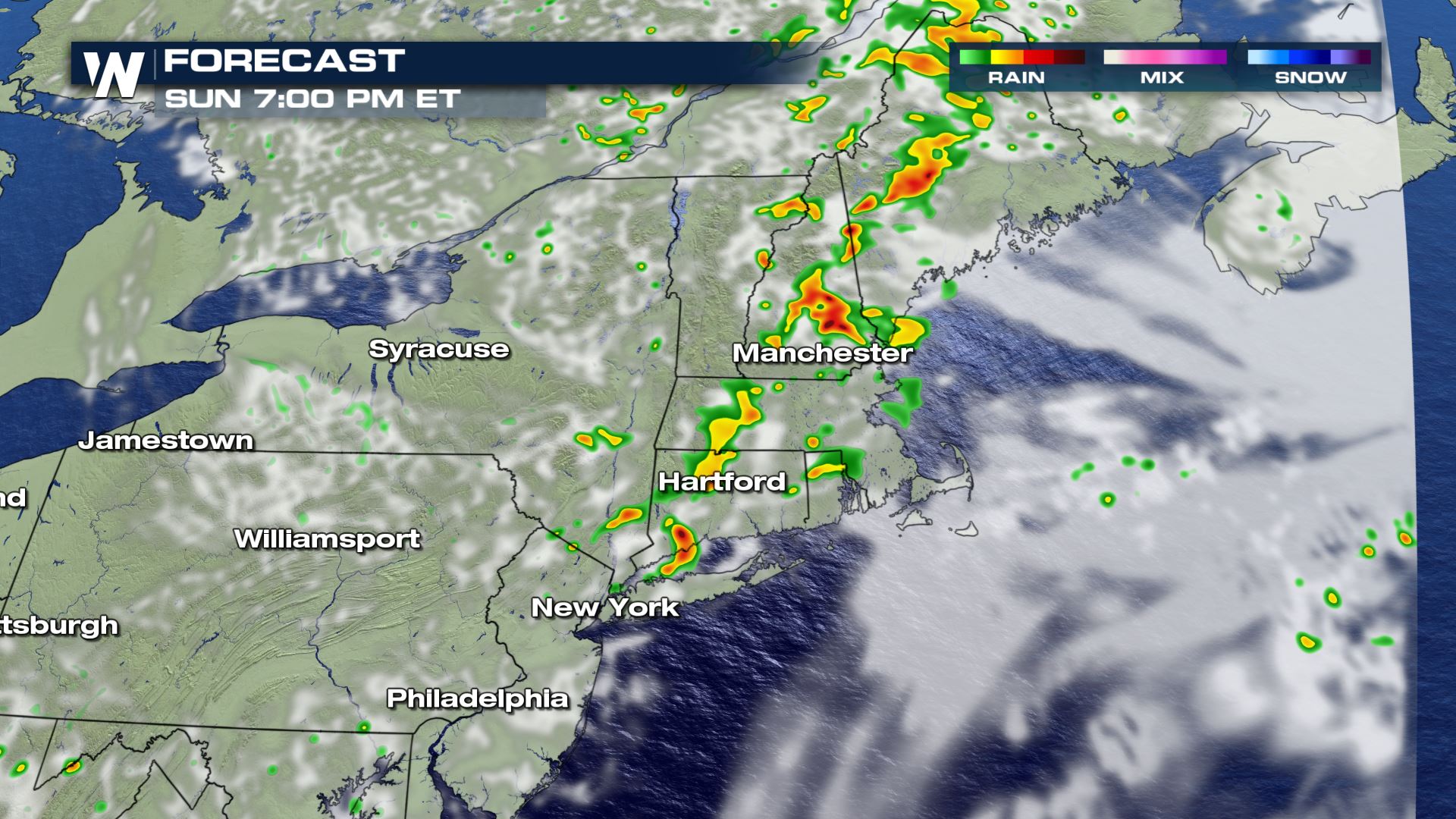 A potent and slow-moving upper level area of low pressure is combining with ample heat and humidity to spur the risk for Sunday's severe weather. Further east, a cold front is the primary driver for severe storms in New England into the mid-Atlantic. Stay with WeatherNation, and for the latest on Sunday's severe weather and storms overall.