Massive hail-producing thunderstorms quickly evolved Saturday across multiple states. Some of the biggest hail reports were up to softball-sized stones! That diameter equals about 4 inches thick! Take a listen to some of the hail hitting in this video from Minnesota on Saturday: https://twitter.com/WeatherNation/status/1282072174270902272 Some of the top hail reports from Minnesota Saturday were as follows (diameter):
Stewart: 2.50"
Lakefield: 2.50"
Hector: 2.00"
Okabena: 1.75"
Lake Lillian: 1.25"
It wasn't just hail but also a funnel cloud appeared multiple times from a storm in Minnesota, briefly touching down as a tornado in this video: https://twitter.com/WeatherNation/status/1282041975563333632 The severe thunderstorm threat will likely last through the overnight Saturday into Sunday morning. For the latest Storm Prediction Center severe weather outlook,
click/tap here
.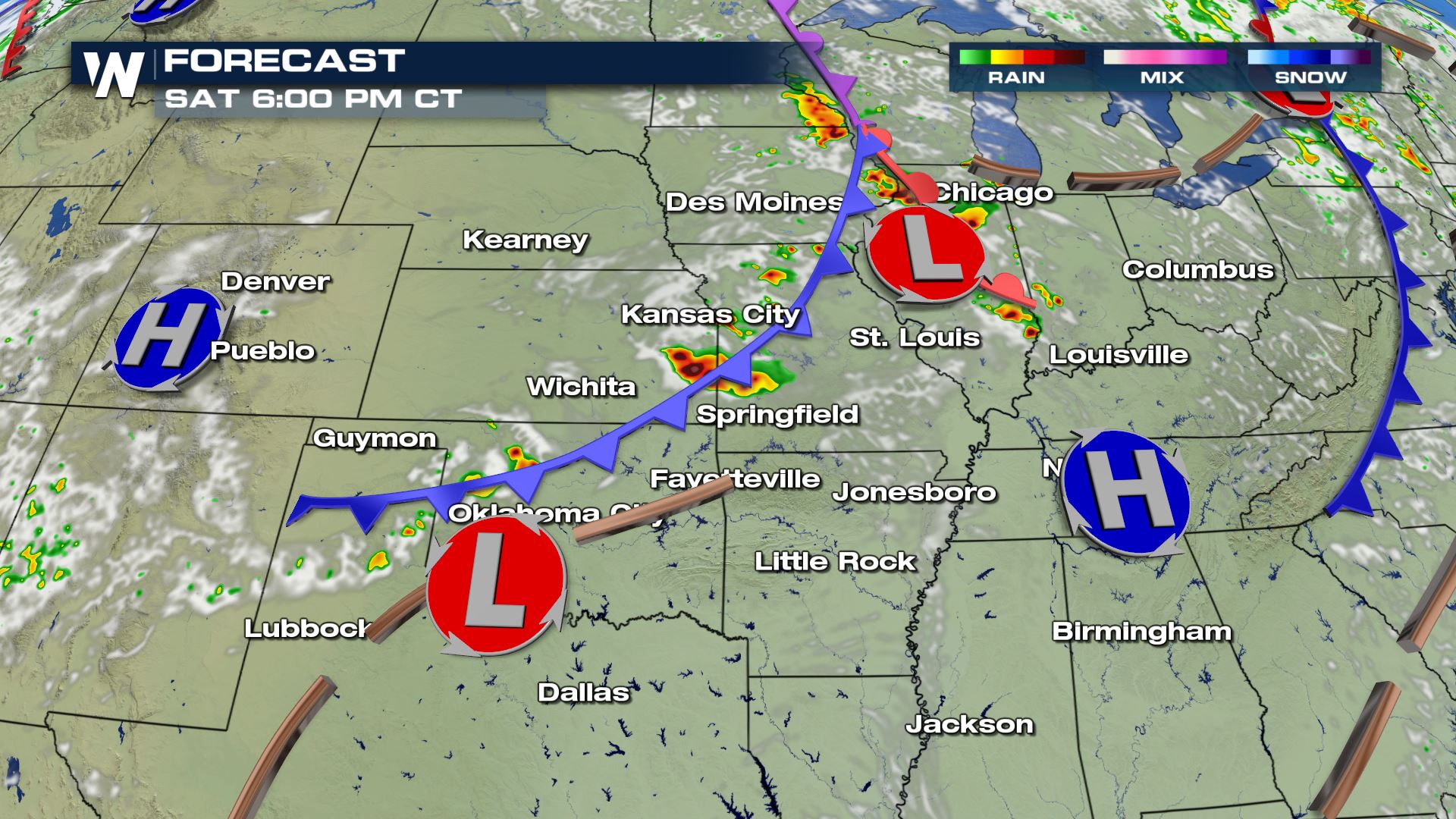 The weather set-up tonight features a cold front moving to the southeast. This cold front is expected to trigger thunderstorms, while winds in the mid-levels of the atmosphere are strong enough to keep these storms going. These mid-level winds will be around 50 knots, or 65 miles per hour, and will help create thunderstorms containing very large hail and damaging winds.
Lastly, it will be a hot and humid night. The combination of a steamy summer day, unstable atmosphere, strong supporting wind, and a cold front will help create these storms overnight.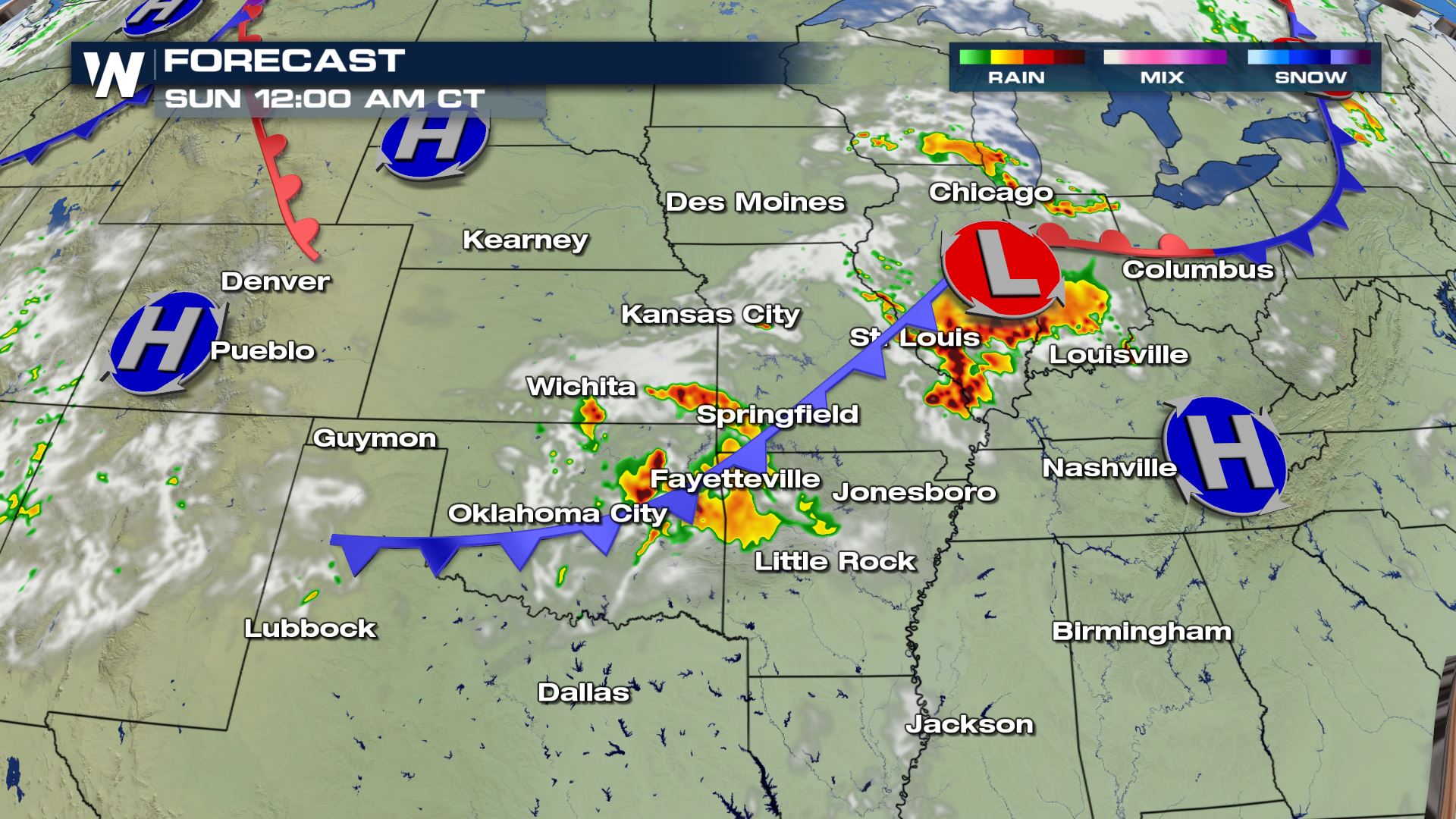 Kansas Hail Reports (Diameter)
Waverly: 4"
Dover: 3"
Westmoreland: 2.75"
Paxico: 1.75"
Auburn: 1.75"
In terms of when these thunderstorms will hit, it will vary by your location. The storms are expected to continue to evolve from Kansas, Missouri, Oklahoma and Arkansas, while also push through Illinois, Indiana, Kentucky, Ohio, and Tennessee. The storms will be moving to the southeast. Keep an eye on your northwest sky!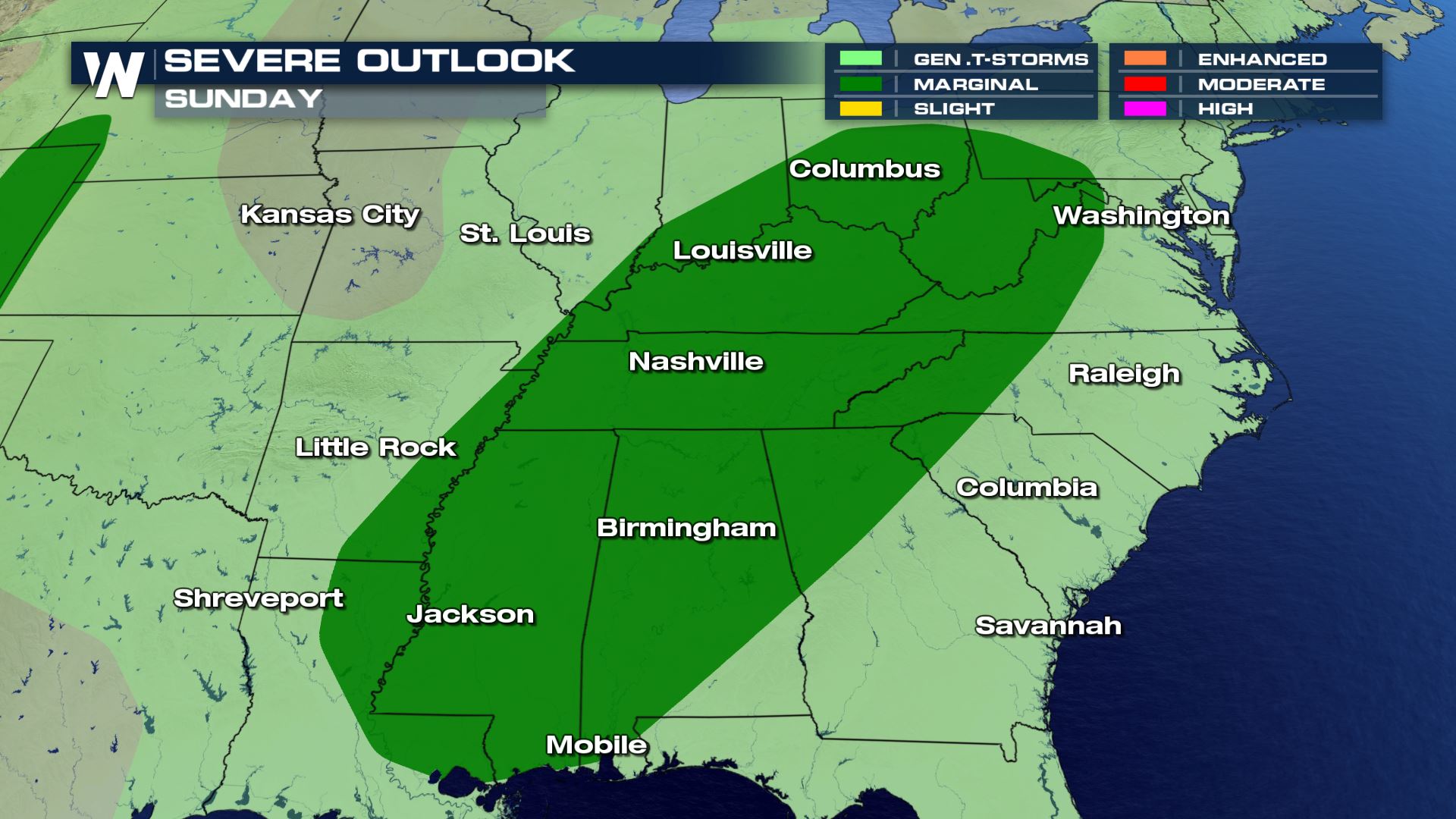 On Sunday, the severe weather potential shifts to the Ohio and Tennessee Valleys, the southern Appalachians, as well as the northern Gulf Coast. Once again, hail and strong wind will be possible. Please stay weather aware! Stay with WeatherNation for the latest forecast and warnings.