A strong cold front that brought heavy rain and strong winds to the Plains and Midwest on Thursday will continue to progress eastward Friday, spurring a threat for severe storms. Strong winds in the upper levels of the atmosphere, combined with warm temperatures and surging moisture, will promote moderate instability along the front, especially in the afternoon hours.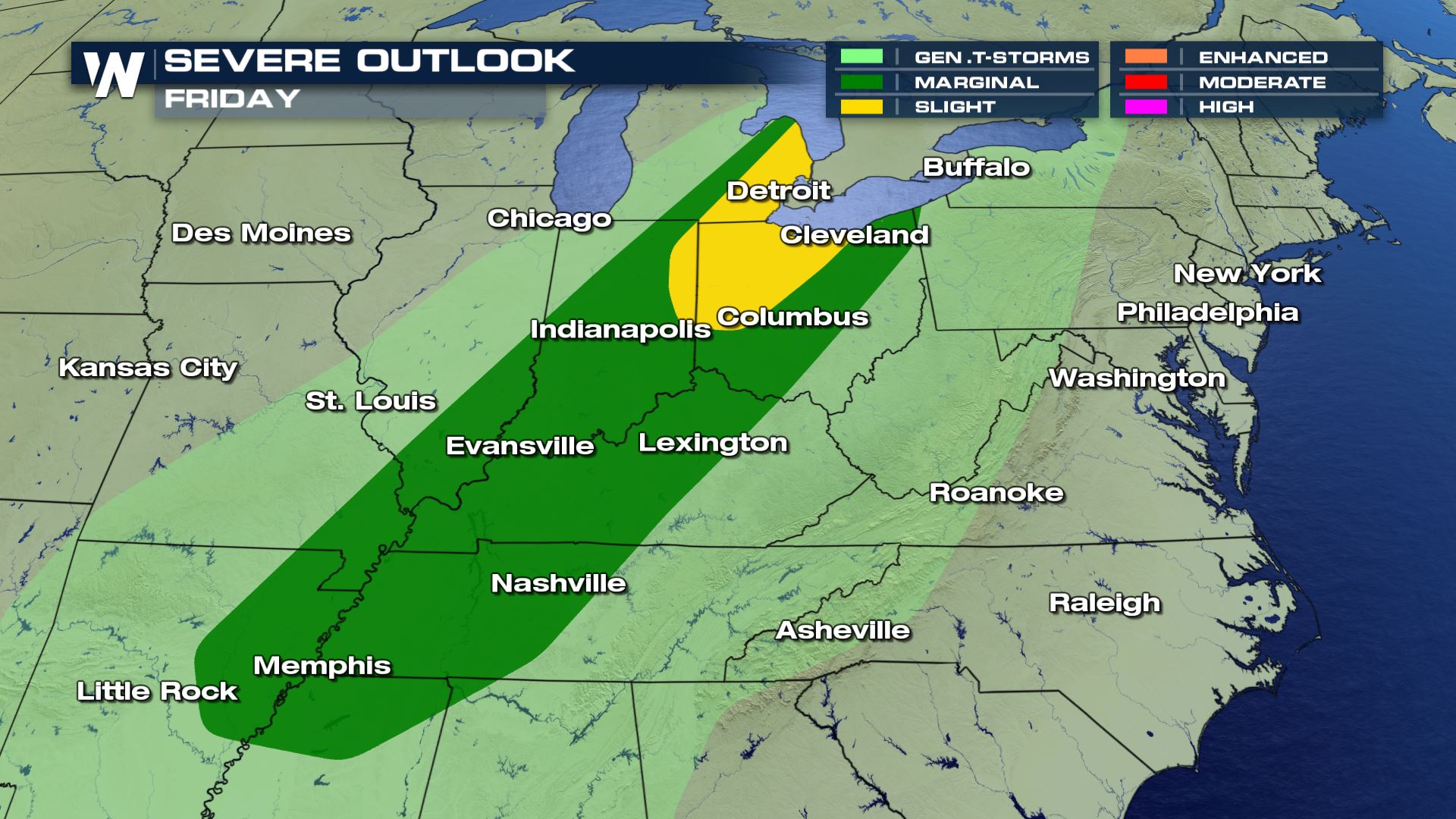 A slight risk (category 2 out of 5) has been issued around the western shores of Lake Erie, including the cities of Detroit, Toledo, and Fort Wayne. The city of Cleveland is on the edge of the slight risk, but is in the marginal (category 1 out of 5) which stretches southward into Northeast Arkansas and Northern Mississippi.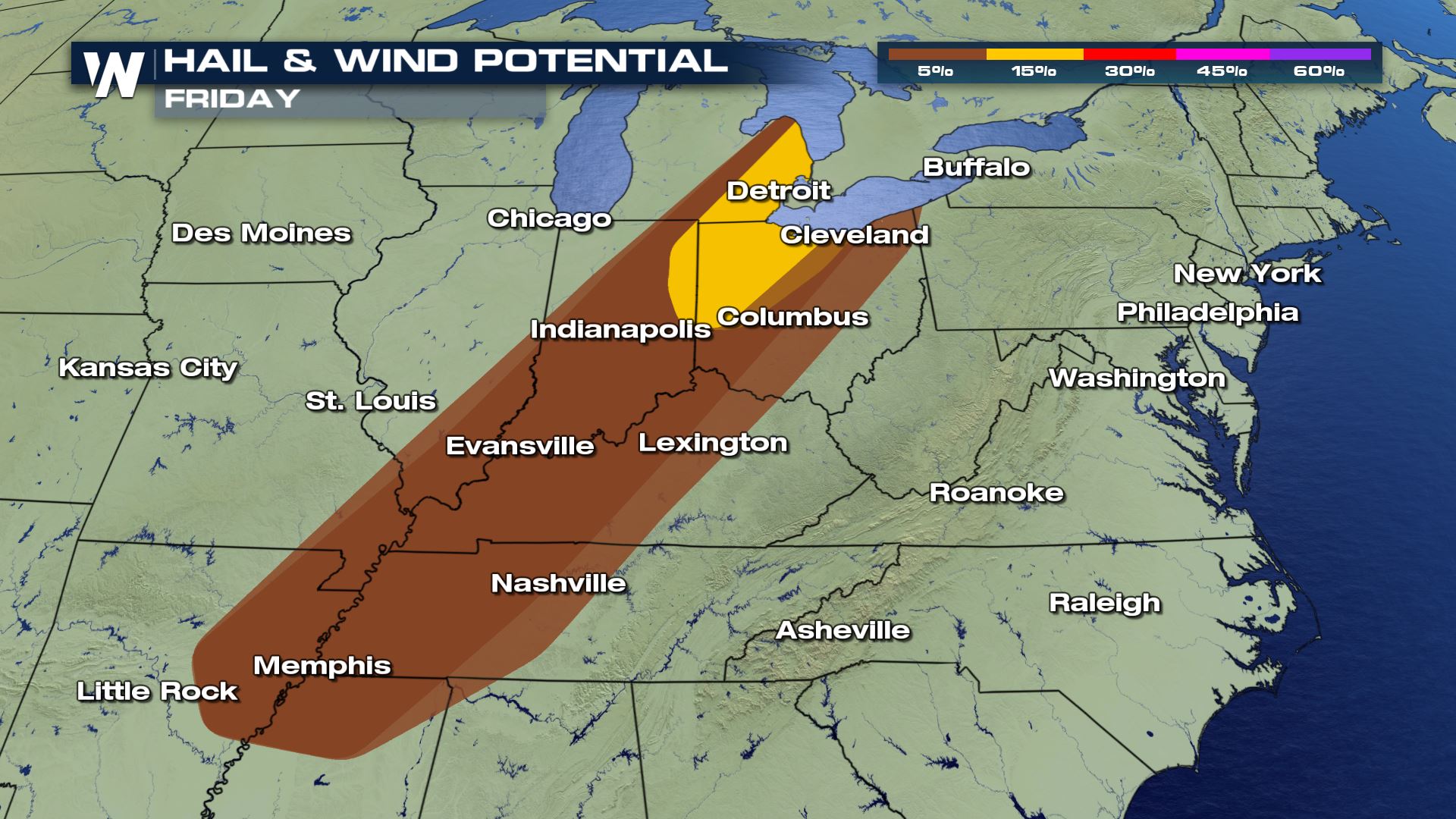 The primary concern in the risk are will be the threat for large hail, greater than 1 inch in diameter, and strong wind gusts, over 58 mph.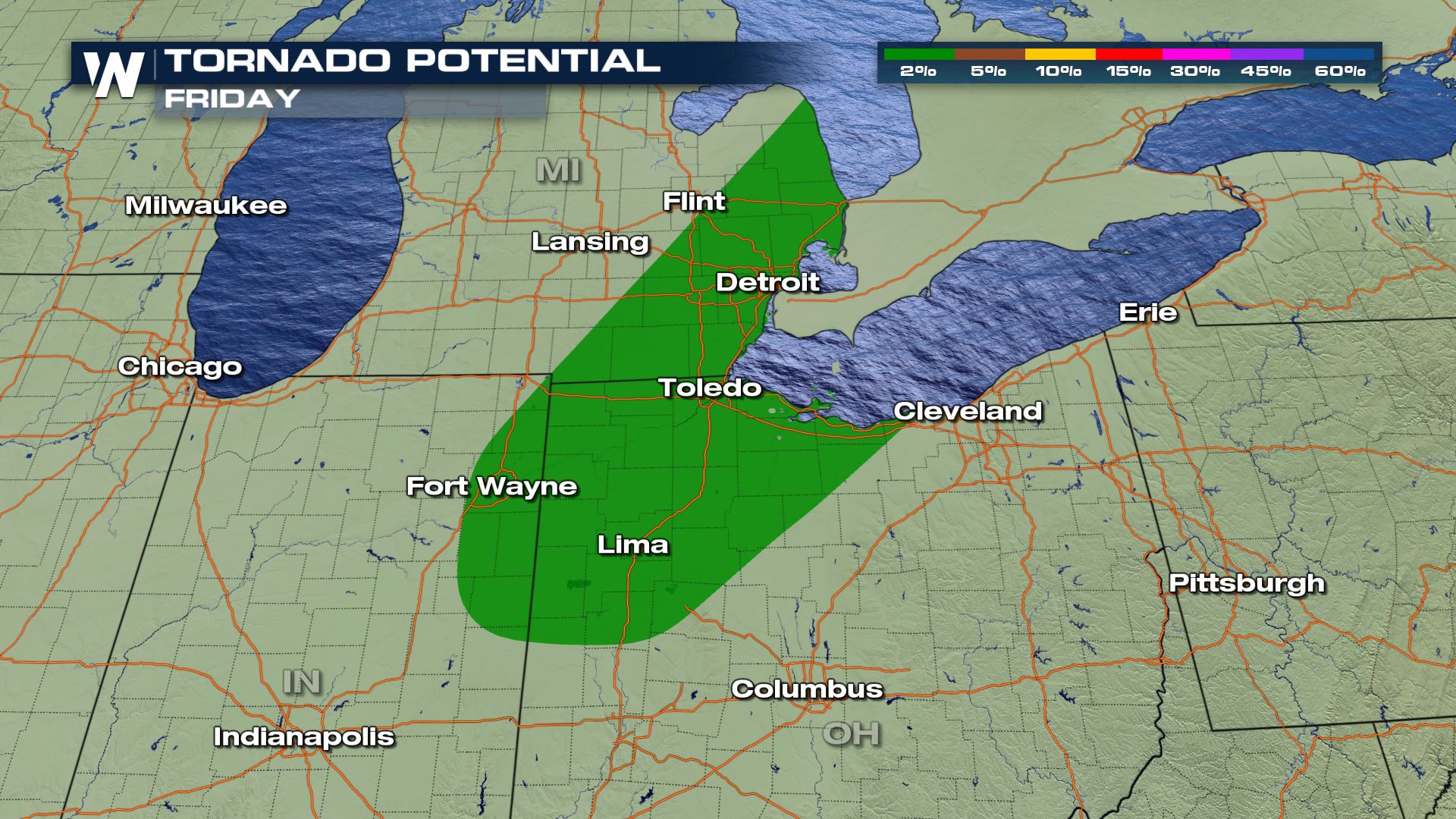 Isolated tornadoes are also possible, primarily in the slight risk area from Fort Wayne to the north, including Detroit.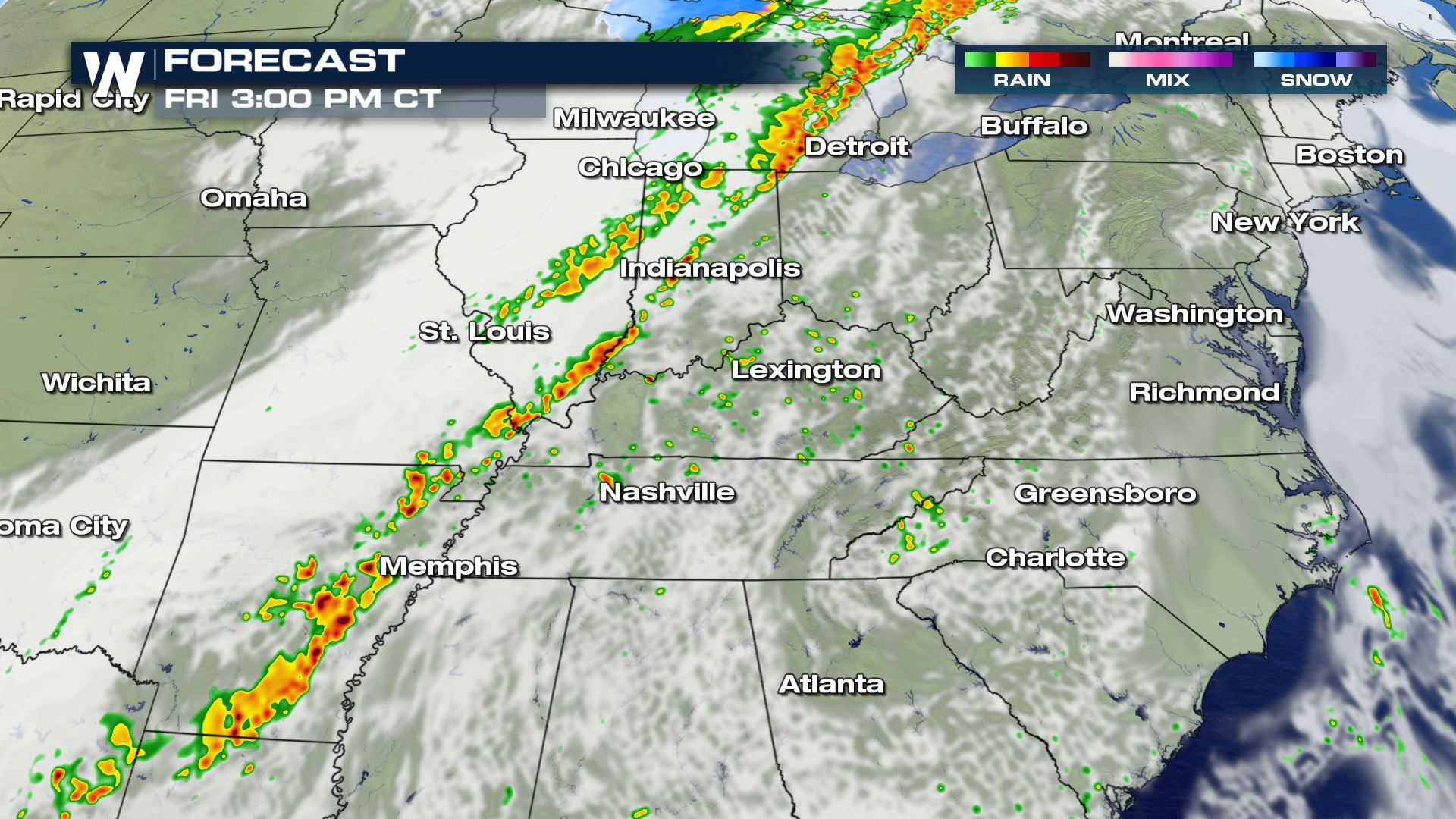 The cold front already produced a few severe storms in Texas and Michigan early Friday, but the potential is likely to increase through the afternoon as warm and moist air is able to build ahead of the line. These forecast radar images are meant to help understand the timing and scope of the severe weather threat.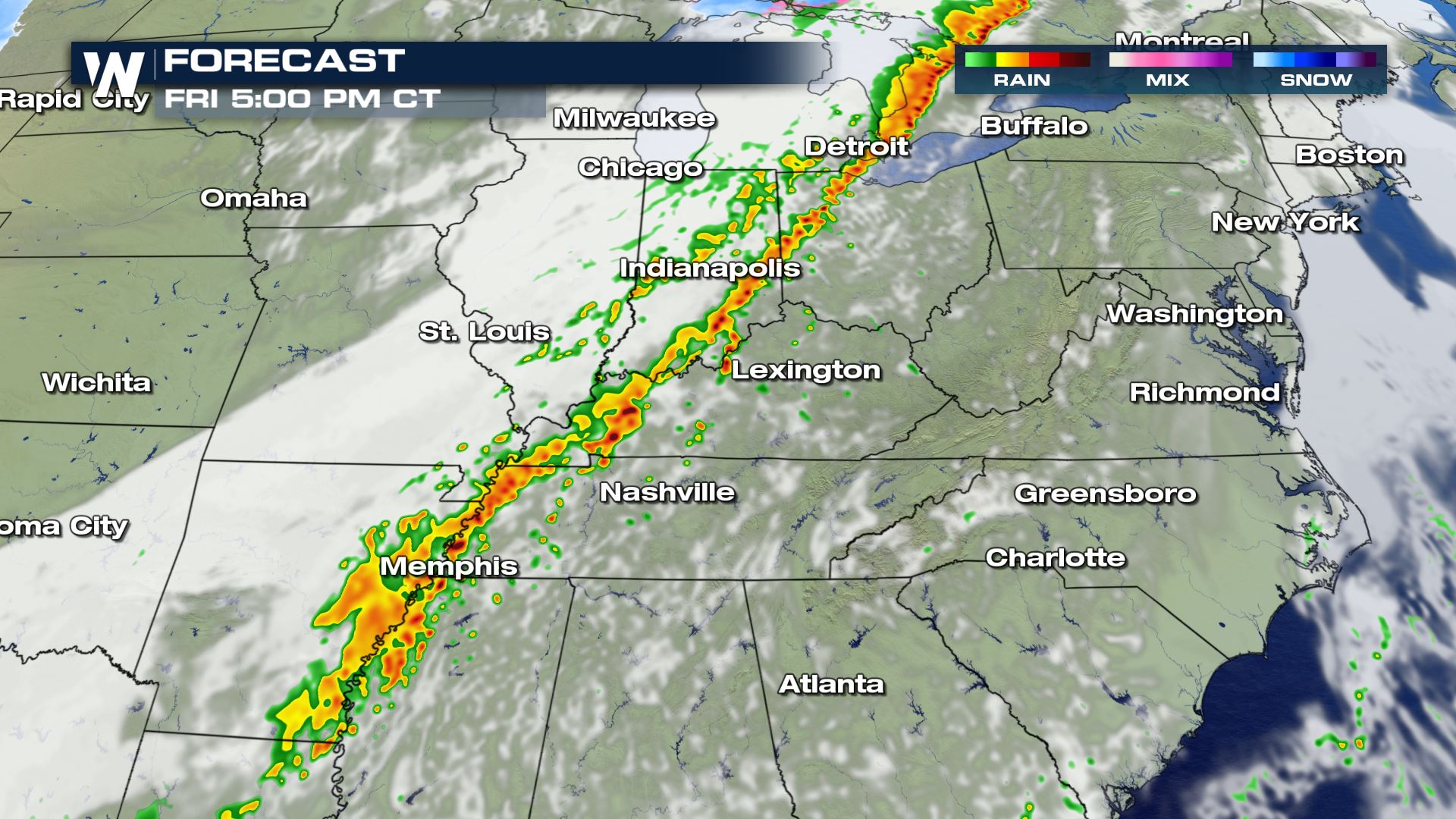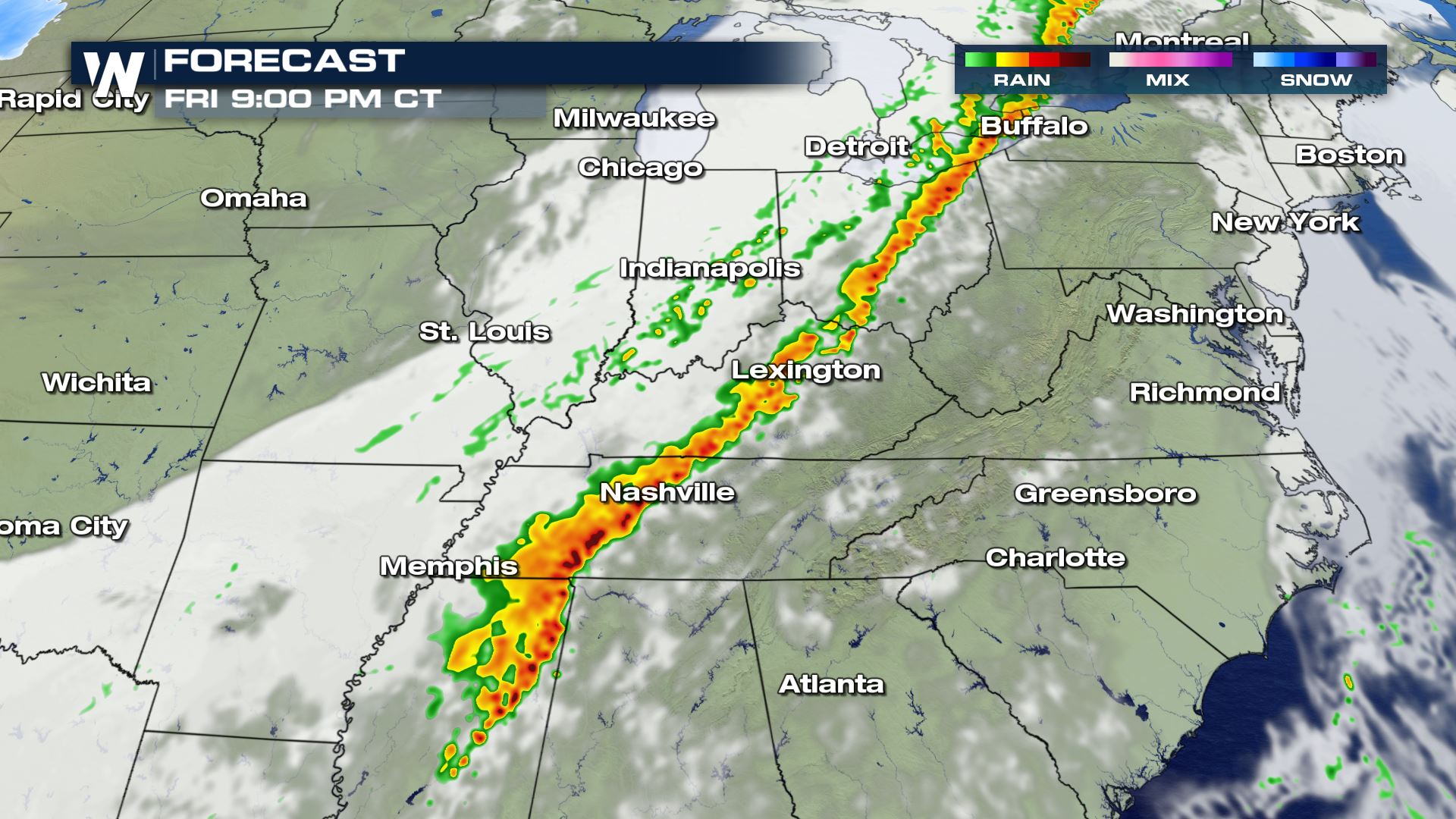 This story will be updated as additional data becomes available. Stay tuned to our broadcast and live stream for the latest information. Warnings are always scrolling at the bottom of our screen.